Lake Charles to Tuscaloosa , AL
Another summer and another opportunity to do some awesome travel.  We left our home in Lake Charles mid-afternoon on Thursday, May 30 and drove to the KOA Campground in Scott, Louisiana ($52.46 for the night)– a big 75 miles from our home.  Tom drove the car and went directly to pick Addalynn up at daycare while I drove the motorhome to the campground.  Once we all arrived at the campground we changed into our bathing suits and set off for the pool.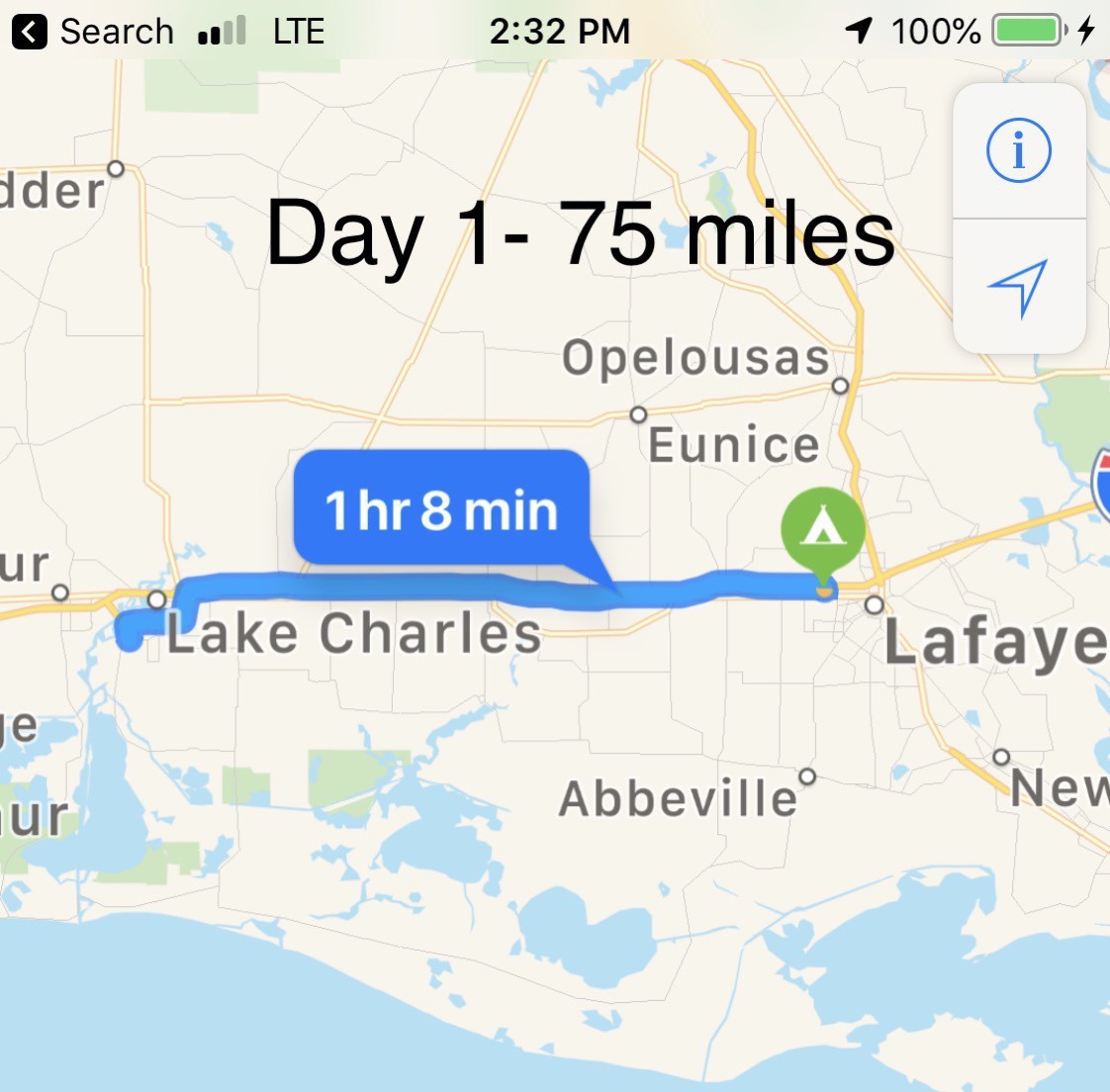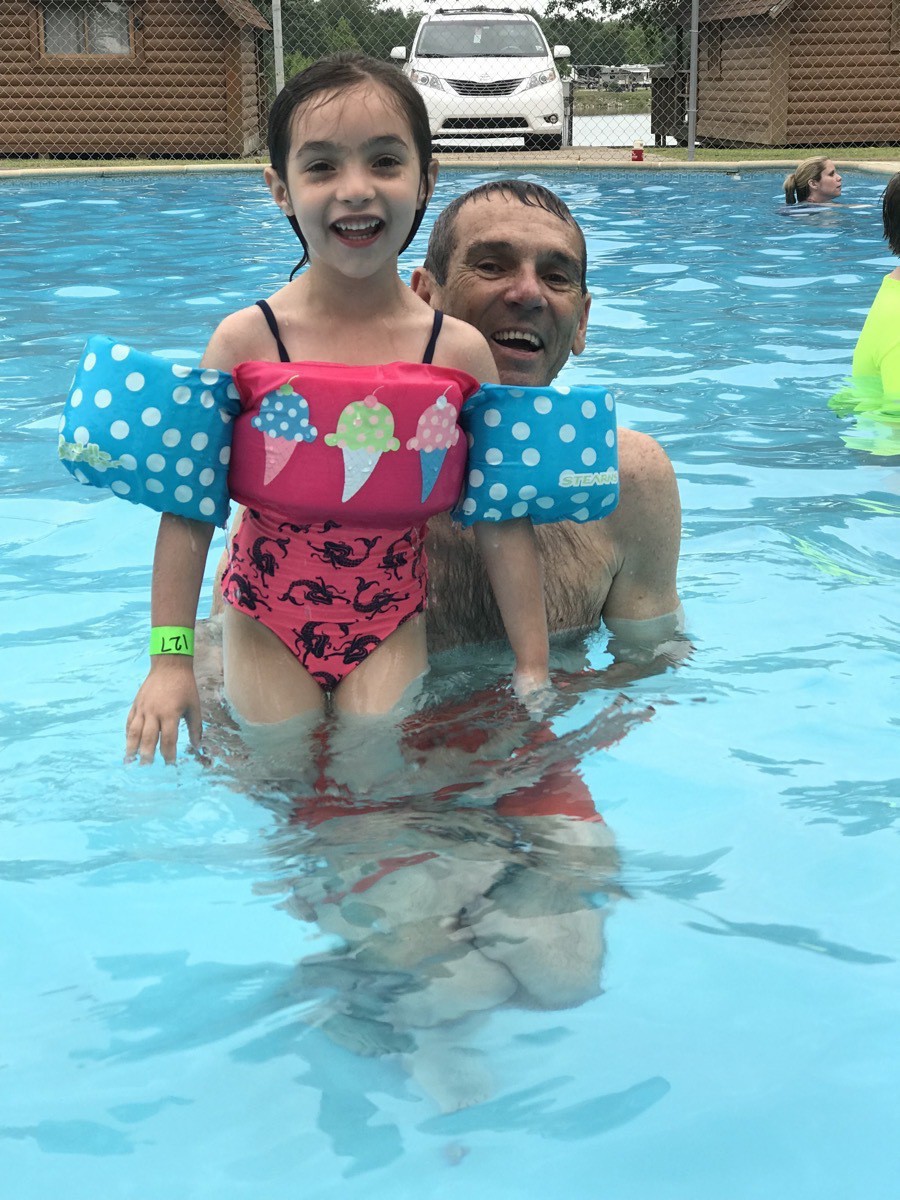 Addalynn enjoyed swimming with Pops at the campground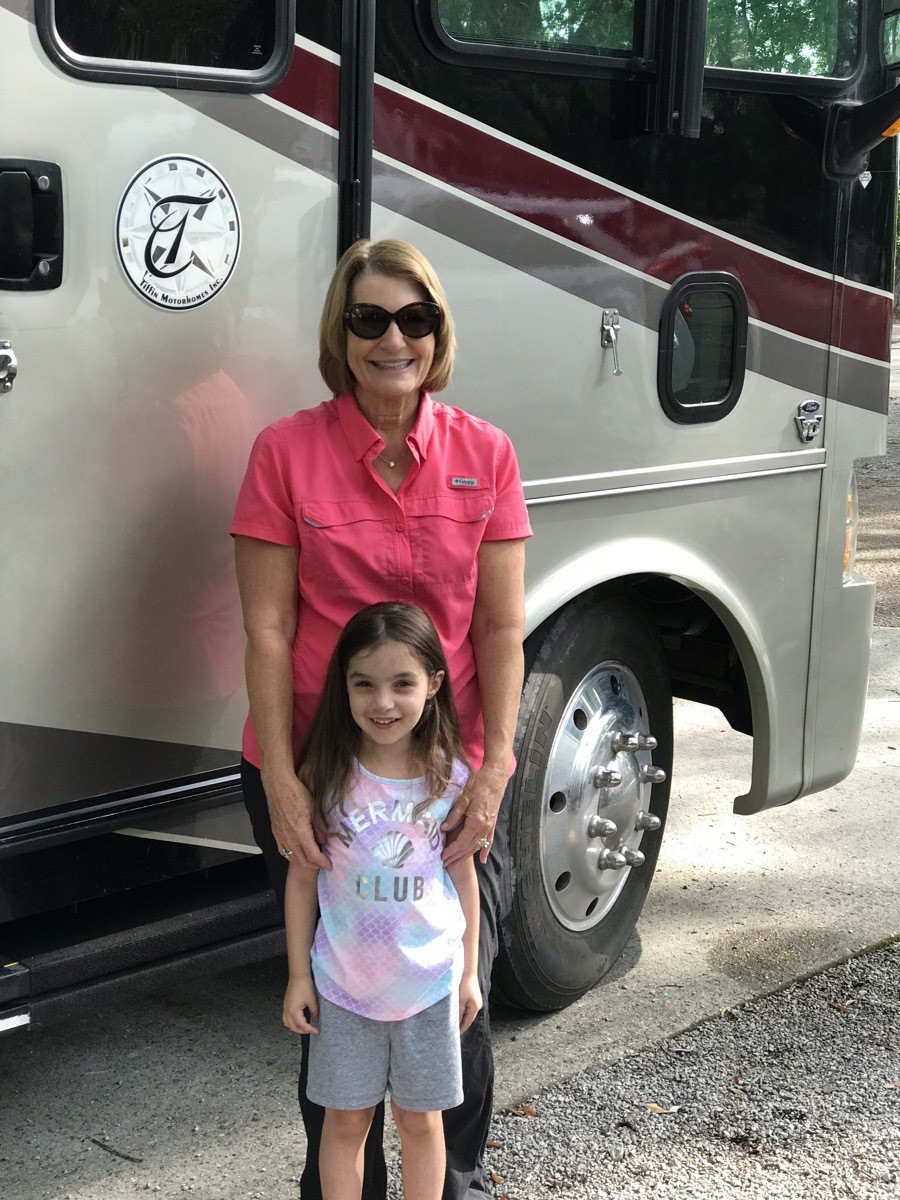 Day 2 - Lafayette KOA
     We were sad on Friday morning when it was time to say, "Goodbye"  to Addalynn for the next three months.
      While Tom took Addalynn to daycare, I took the motorhome to Breaux Bridge to get an inspection sticker. He met me there, we hooked up the car, and the next stop was Baton Rouge where we met Jonathan, Stephen, and Erin for lunch at J Alexander's.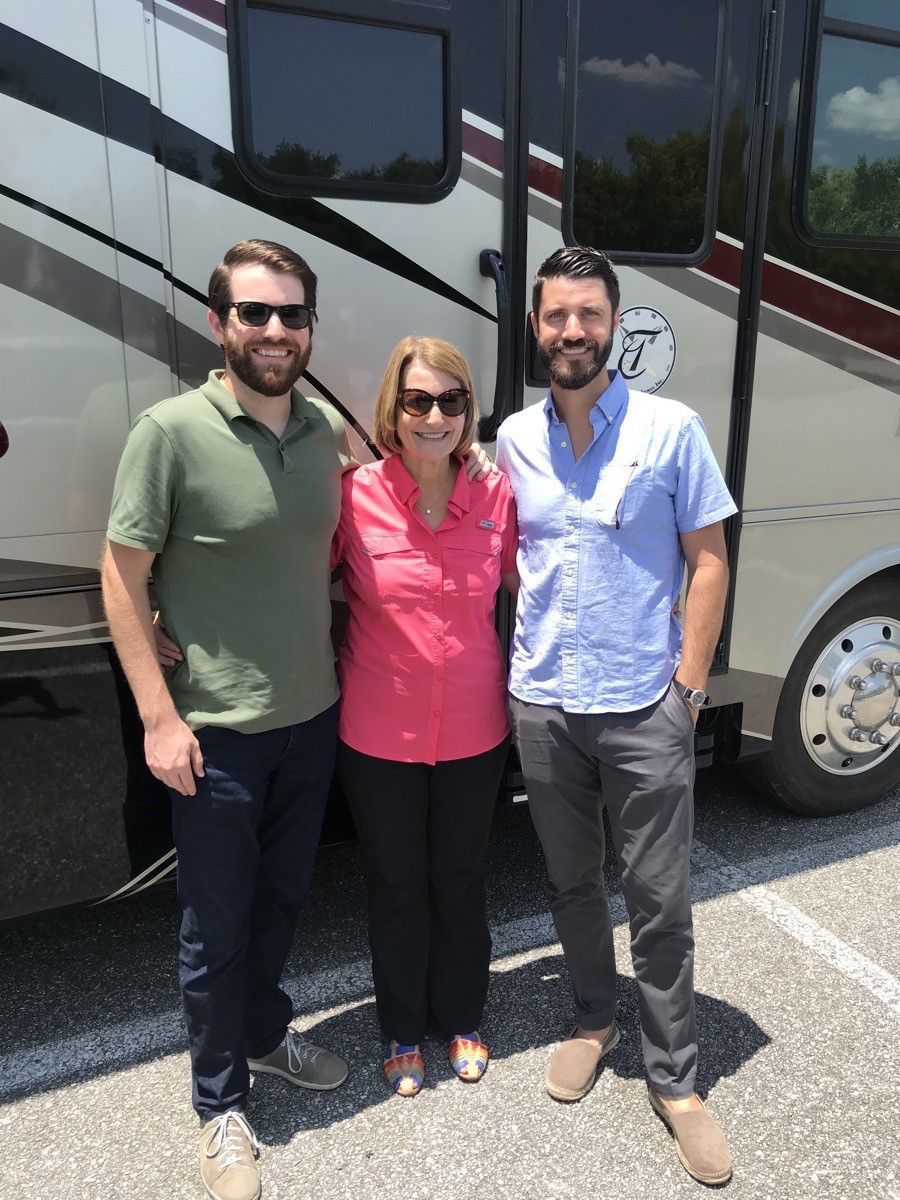 I am certainly looking short these days between two of my tall, handsome sons, Stephen and Jonathan!
From Baton Rouge we stopped in Hammond where we had a nice visit with Tom's Dad before heading east to Carrier, MS where we stopped to visit with Tom's brother Glen and his wife Donna. We had a very nice dinner together and enjoy visiting with them and spending the night.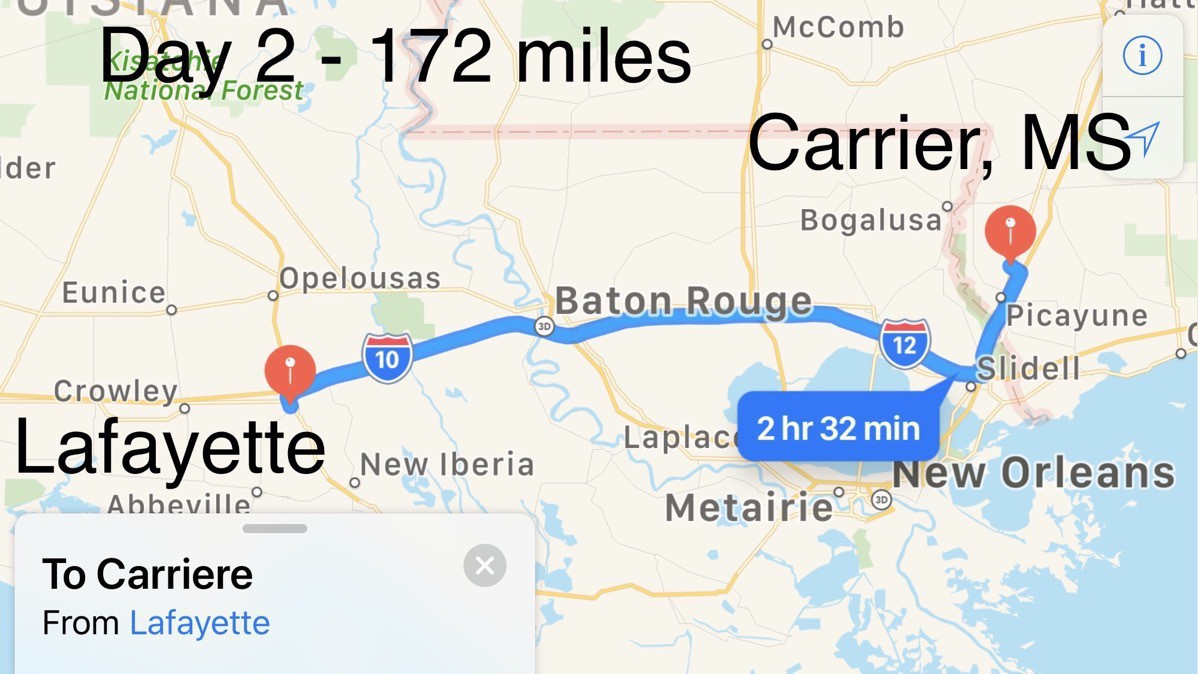 Day 3 - June 1- Carrier, MS to Tuscaloosa, AL
We left Glen and Donna's and headed north toward Tuscaloosa, AL  Around 3:00 a trucker passed us and motioned that we had a problem.  We pulled over on the shoulder of the interstate and found that the back passenger tire on the car was shredded to pieces.  
     We changed the tire and replaced it with the car's temporary tire and then drove about 30 miles to the Mavis Tire Center in Tuscaloosa. Our tire was under warranty so they replaced the old one for a new one.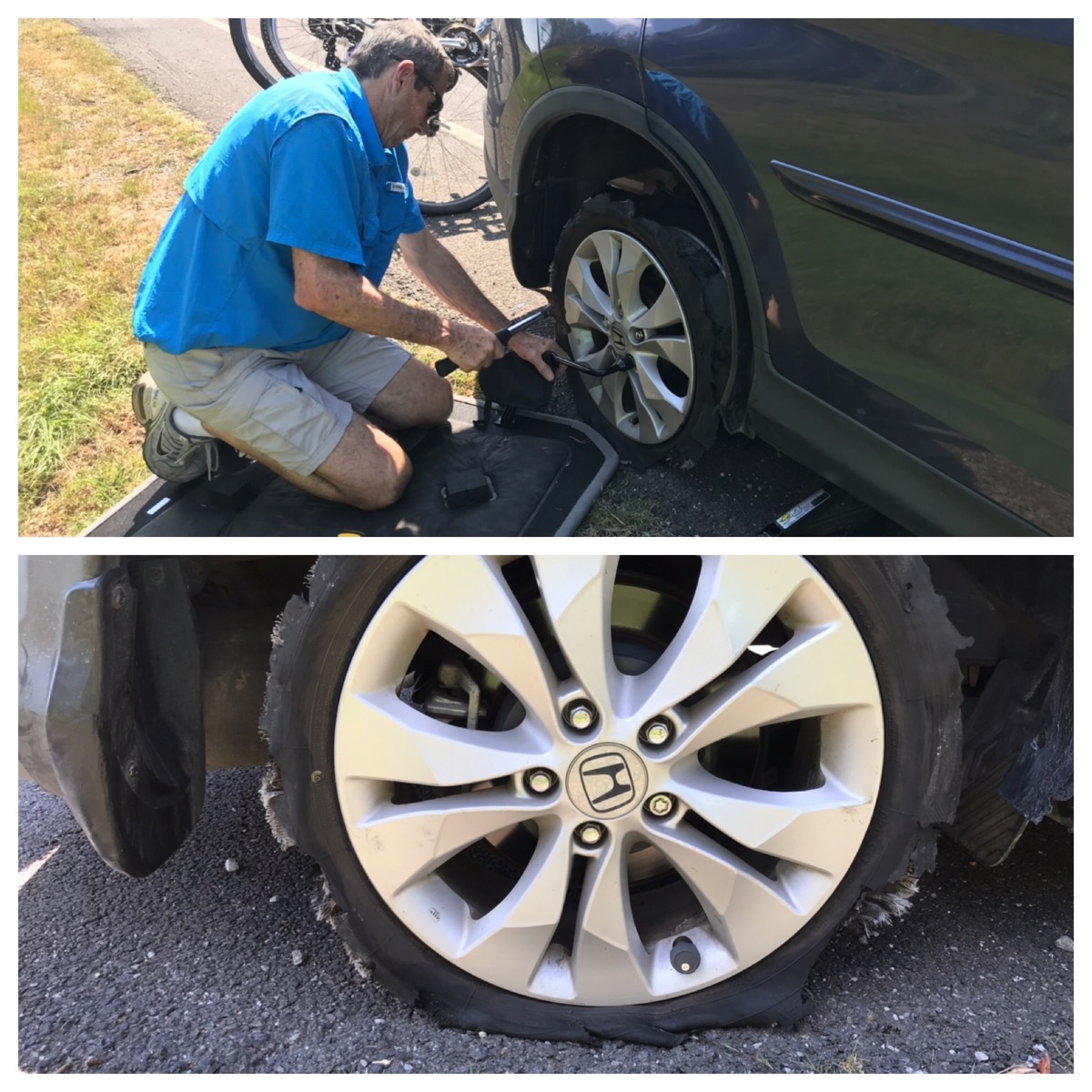 While Tom was getting a new tire, I took the motorhome and filled up with gas.  Today the gas was $2.29 a gallon, and we needed 61.3 gallons for a total cost of $140.94.  Today we averaged 6.6 miles to the gallon.
     Tommy and Ben drove up to Tuscaloosa and met Tom at the tire center.  I met all of them at the Iron Skillet where we ate dinner together.  They followed us to the Tannehill Ironworks Historical Park and Campground where we stayed for the night  We visited for several hours and then they left to return home. (Campground cost is $21.89).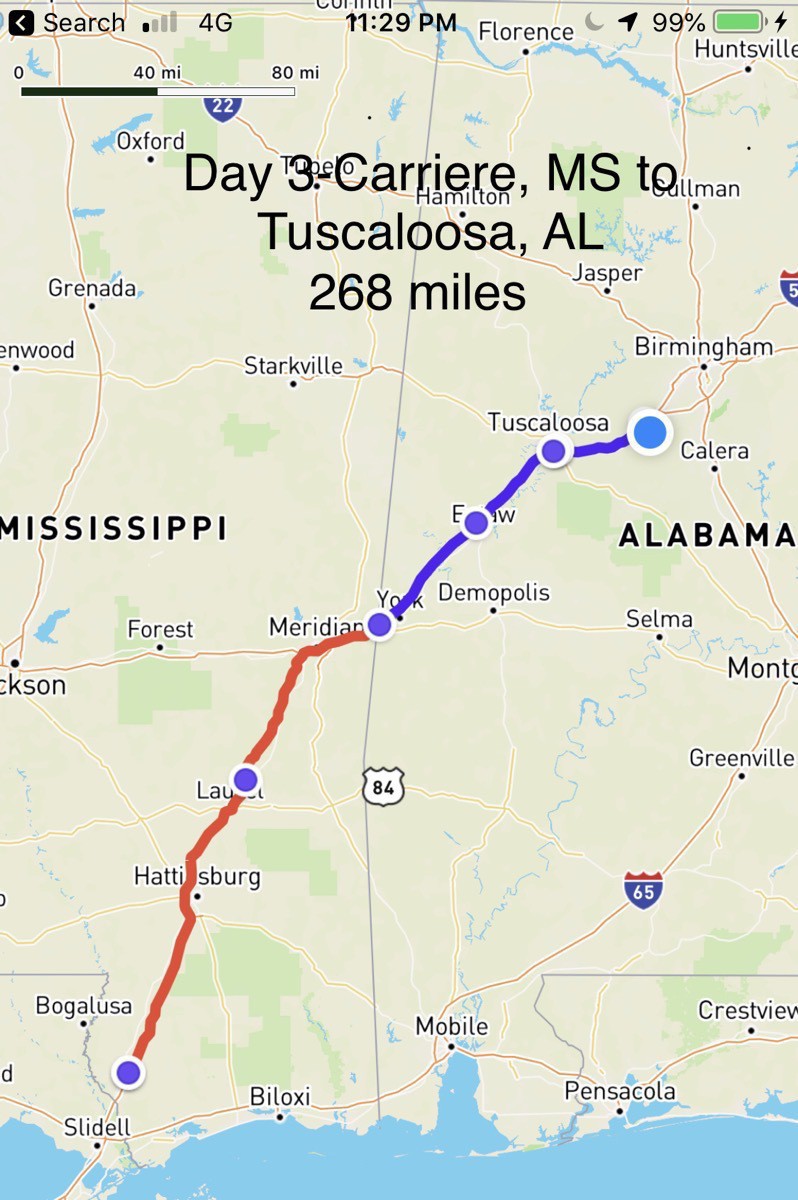 Trip Summary 
Total miles driven in motorhome: 533
Total miles driven in car: 152
Total fuel cost: $216.33