Paradise Harbor, Antartica - Argentina's Brown Base Day #5 Landing
We spent the night in the middle of Paradise Cove where Lindy and Doug, members of our group, went ashore with 28 others and camped for the night.  The group went out to the site after dinner and set up the tent and then the ship sailed away so the group could enjoy the sounds of Antartica—mostly the cracking of the ice and the snoring of fellow campers. ( I mentioned earlier that the cost of doing this was $860 per person).  I don't think I would have done it even if the ship paid ME that amount!
When we awoke this morning, the water was perfectly smooth again.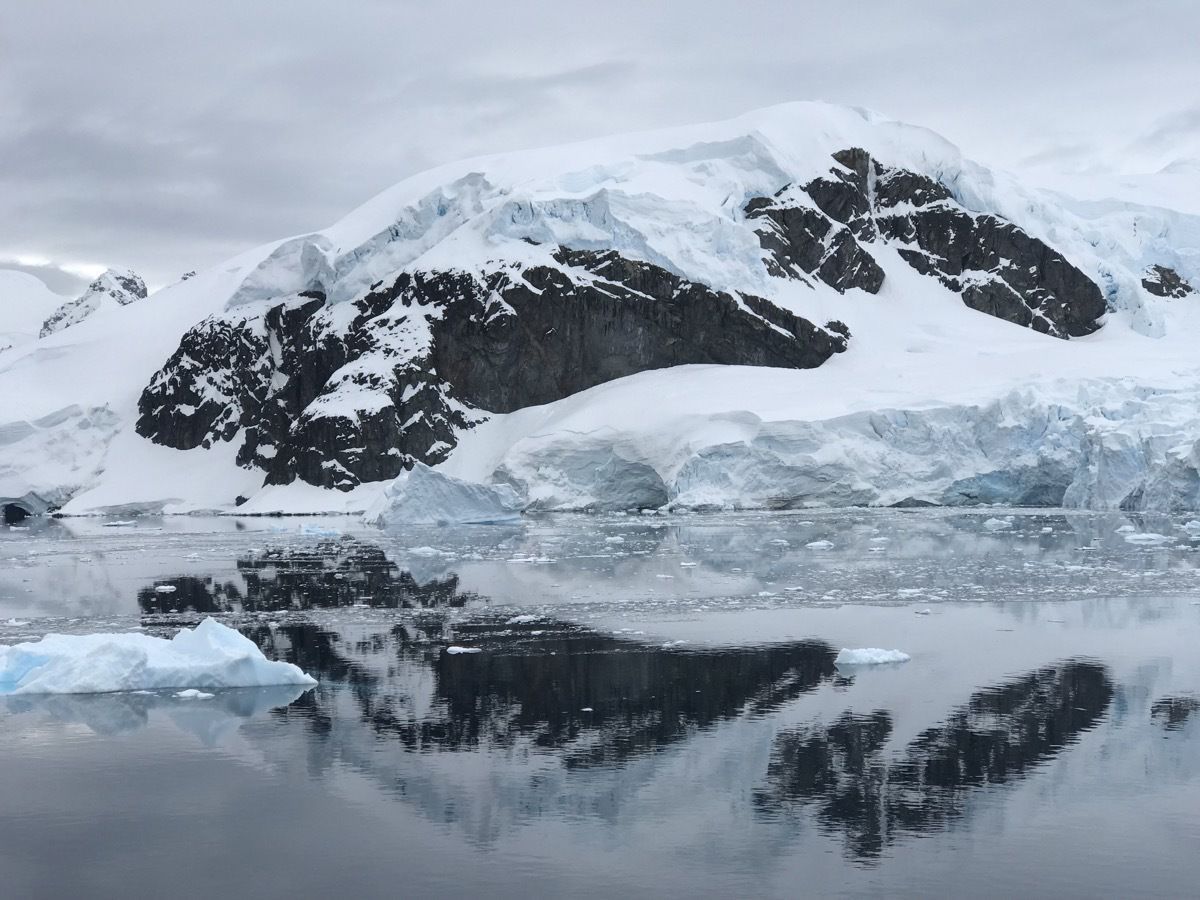 Our scheduled landing wasn't until 11:30 this morning and the weather was absolutely perfect.  No wind, no snow and I didn't need to even wear gloves today.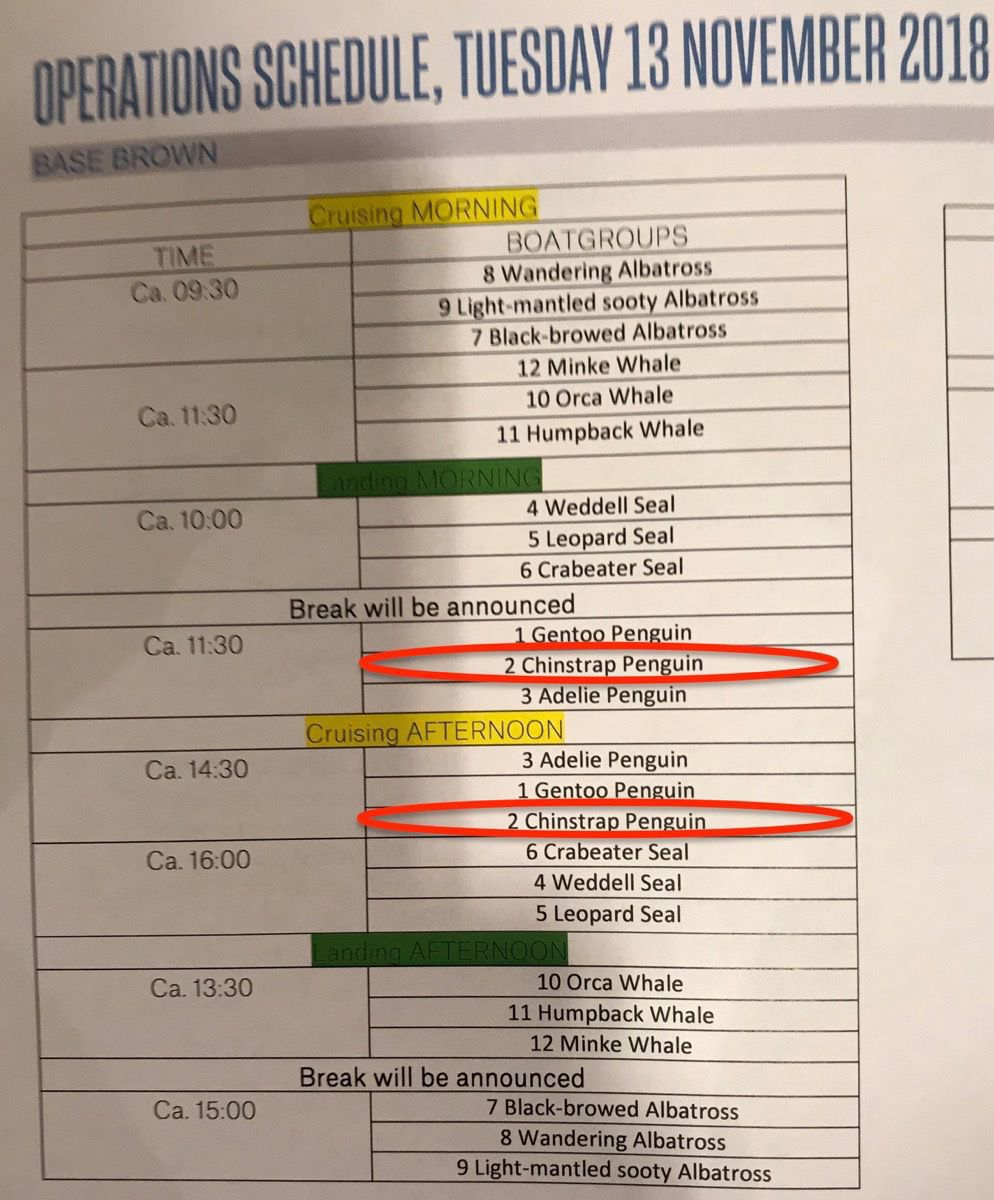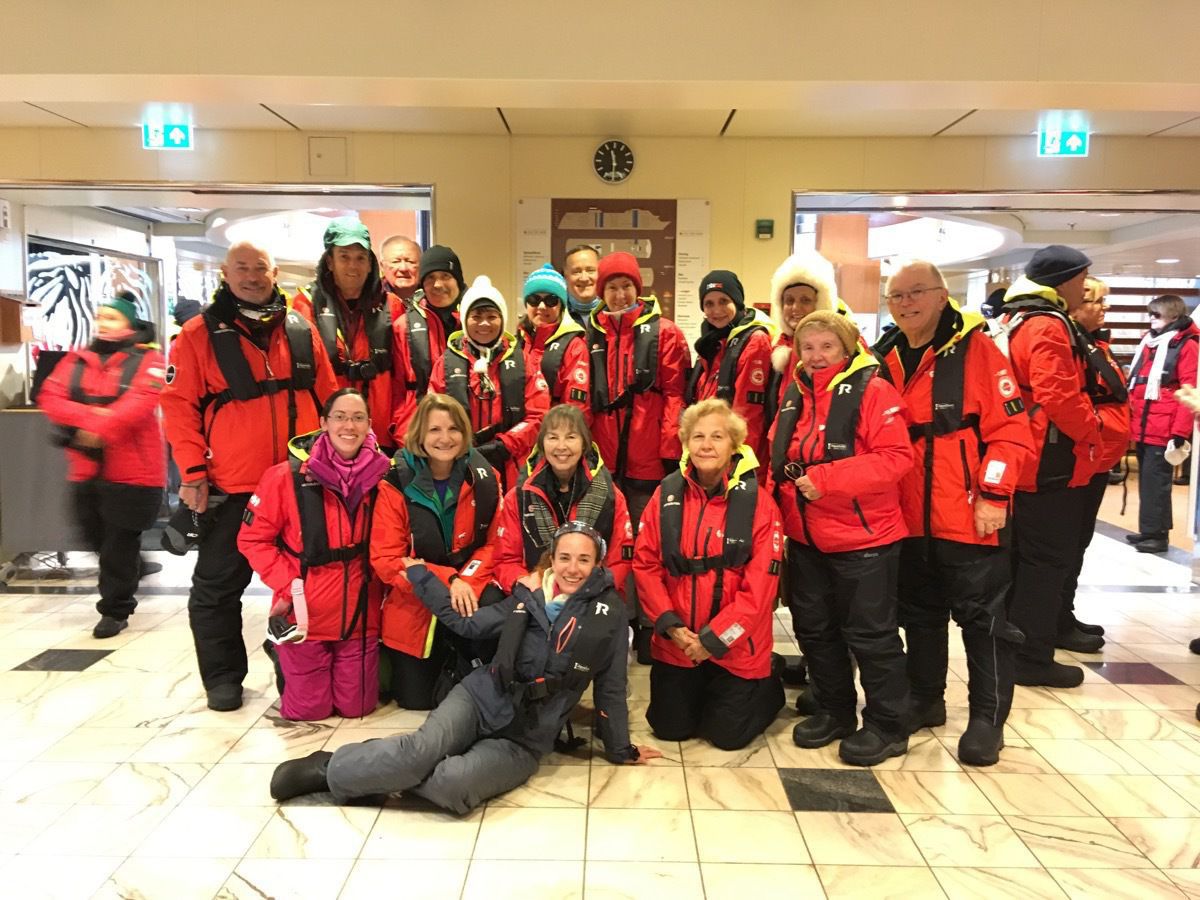 Our Zodiac group as we were waiting to board
Our landing site today was at Brown Station, the  Argentine Antarctic base and scientific research station named after Admiral William Brown, the father of the Argentine Navy. Brown Station dates back to April 1951, when Argentina established the Almirante Brown Naval Detachment at Paradise Harbor.  A researcher desperate to get back to the mainland after months of living in Antarctic winter burned down the station in the 1980s.  The station was rebuilt and is now only manned seasonally.
At the landing there were concrete steps to walk up to get onto the land. That was a first for us!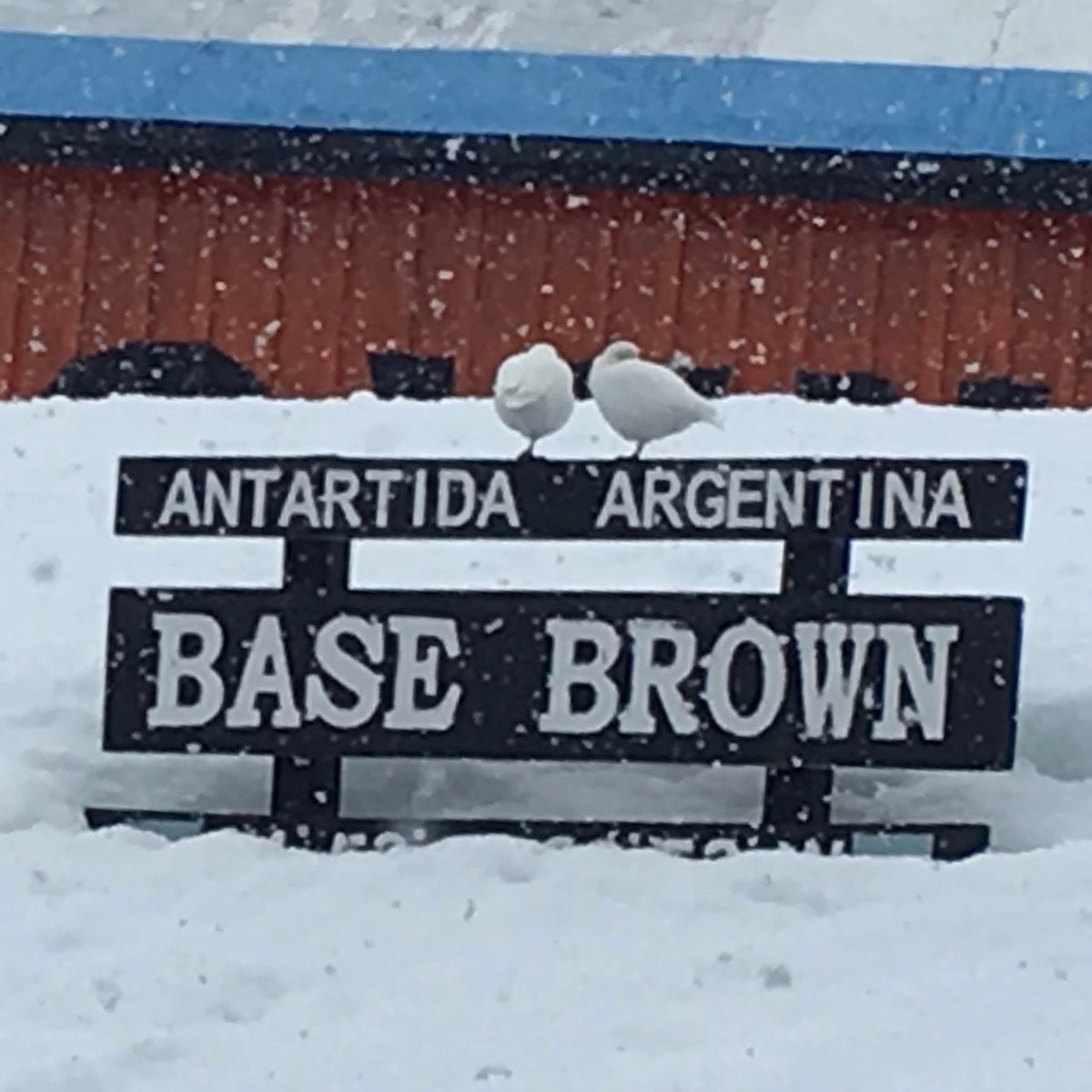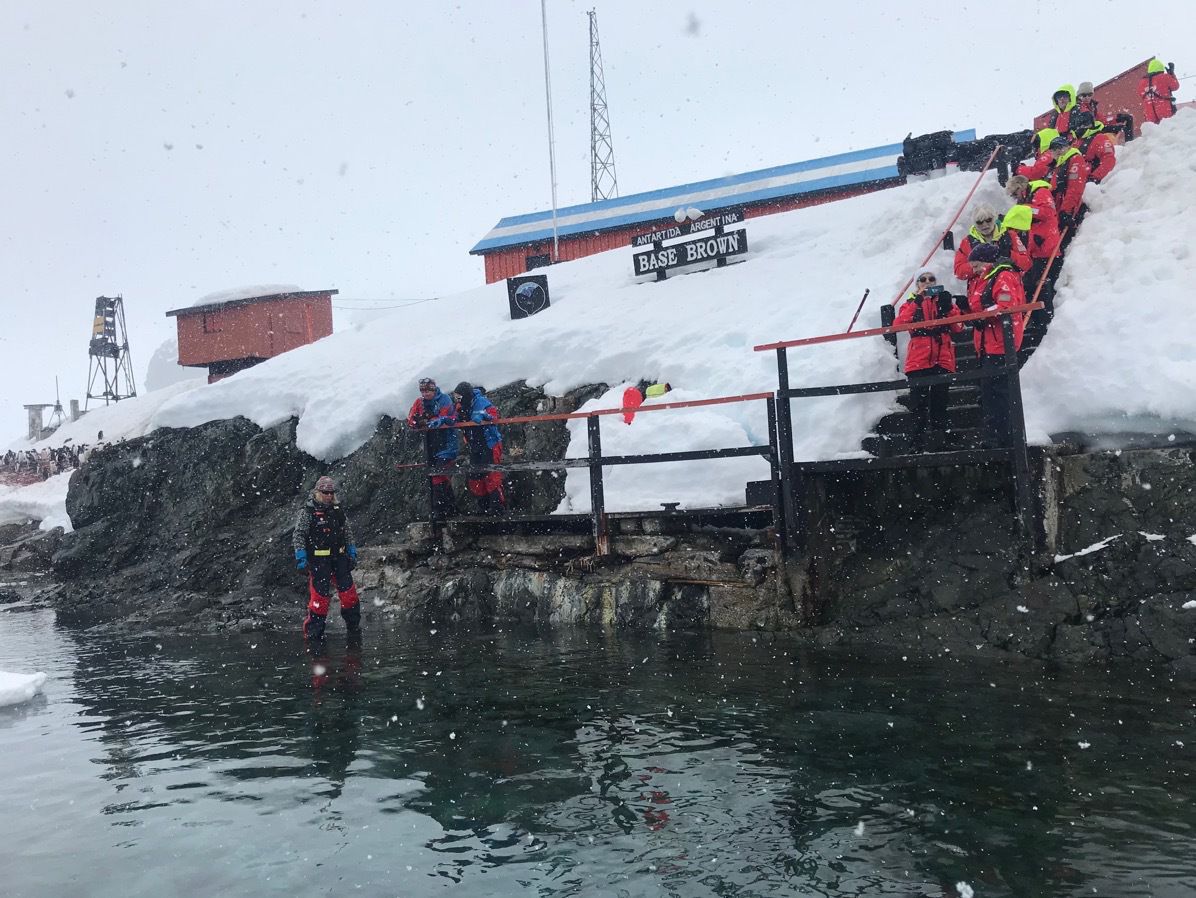 We hiked up to the top of a hill and slid down on our back which was so much fun!!!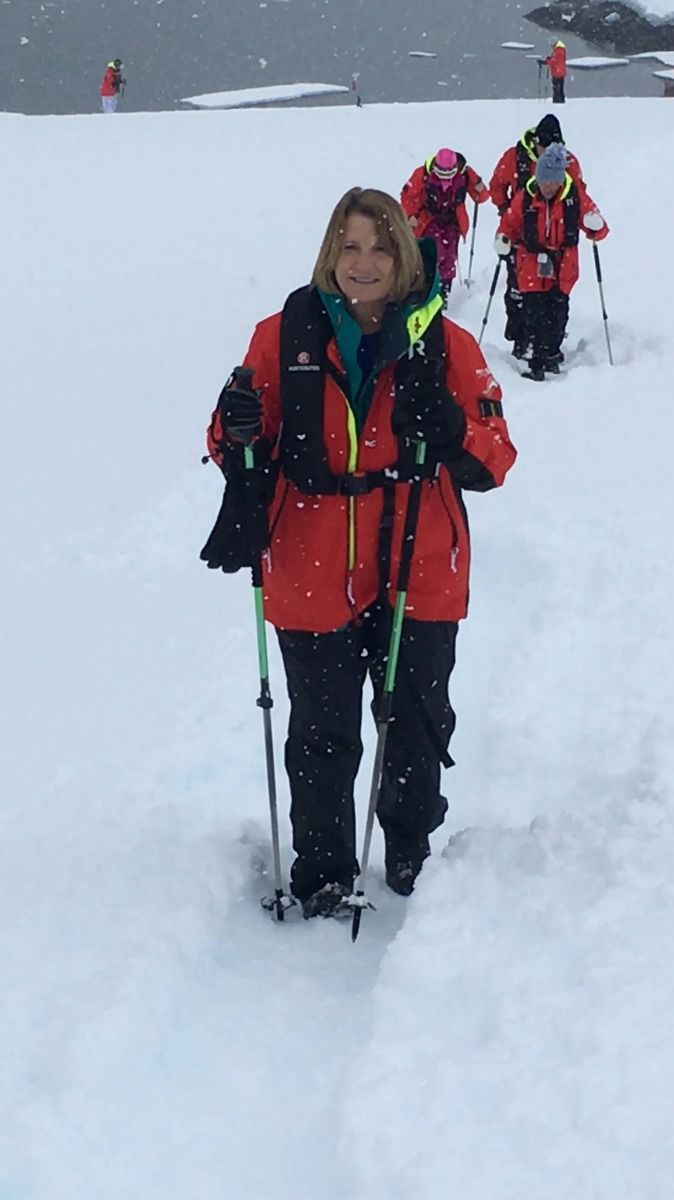 Here I am walking up the hill.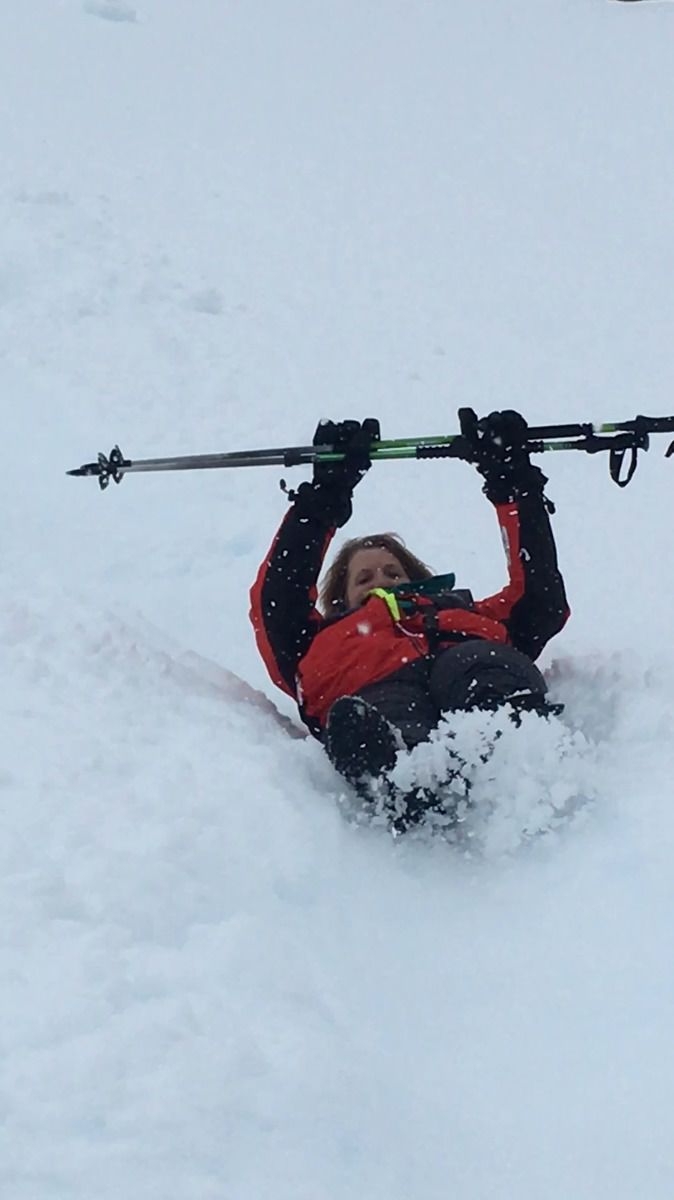 Here I am sliding back down!
Here's Tom sliding down the hill!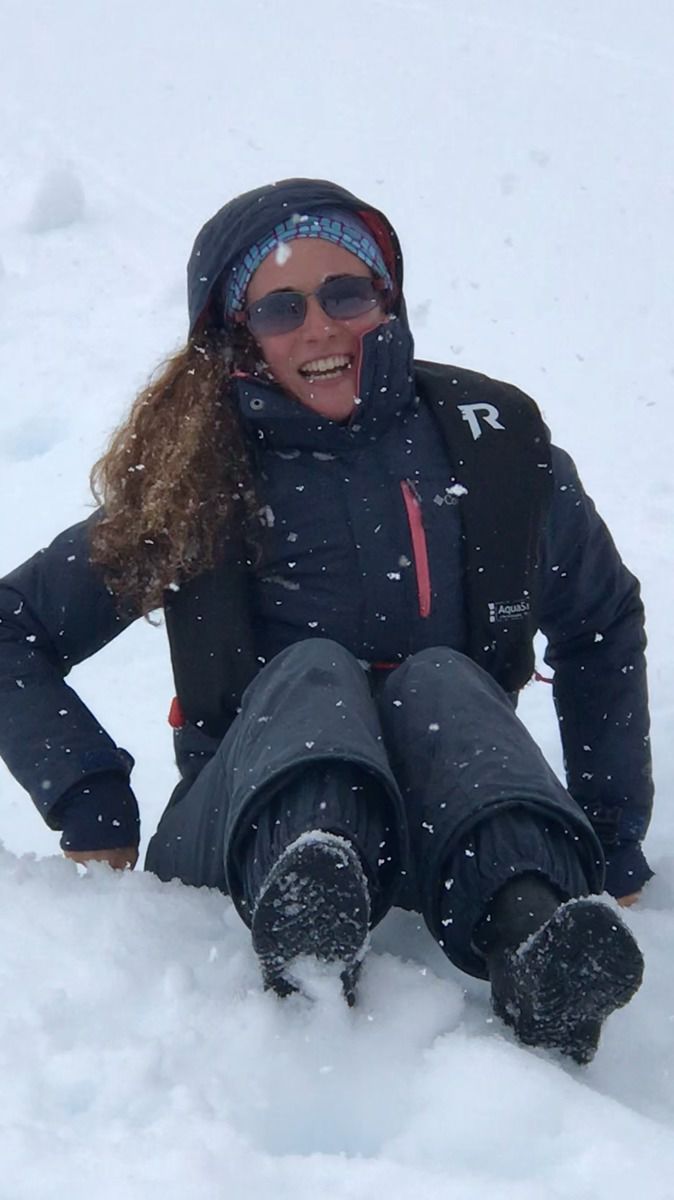 Valerie, our fearless leader!
We were scheduled to go back out for our cruise at 2:30, but it started snowing.  When we looked out the window and saw our Zodiac, we decided to stay in the ship.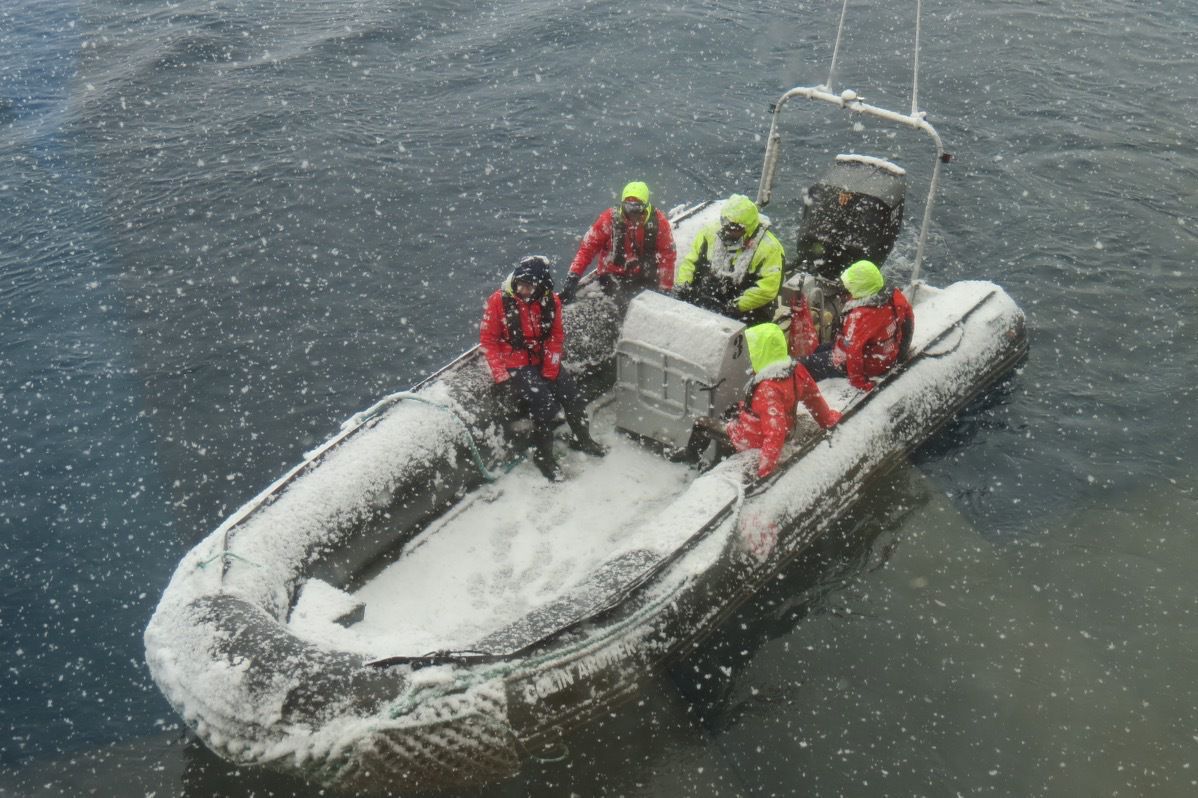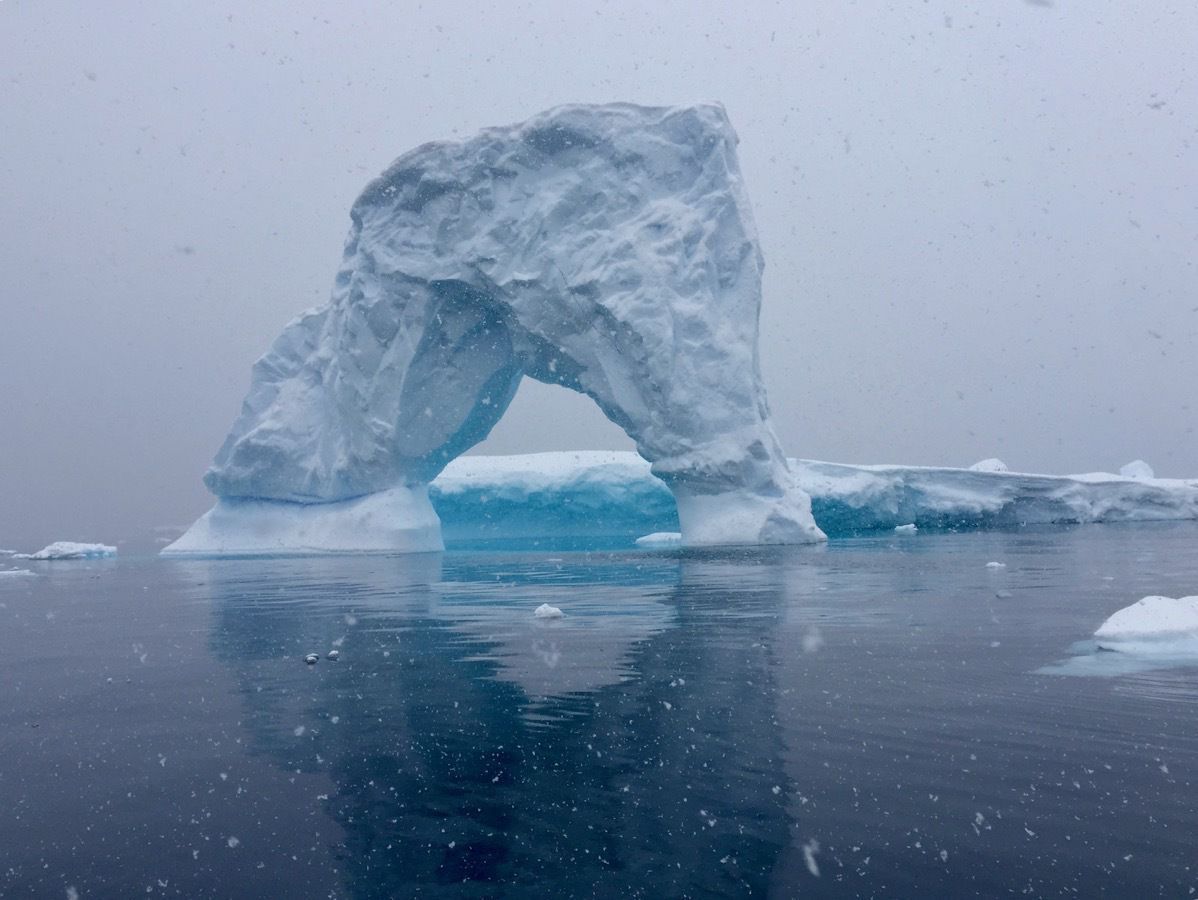 A beautiful arched iceberg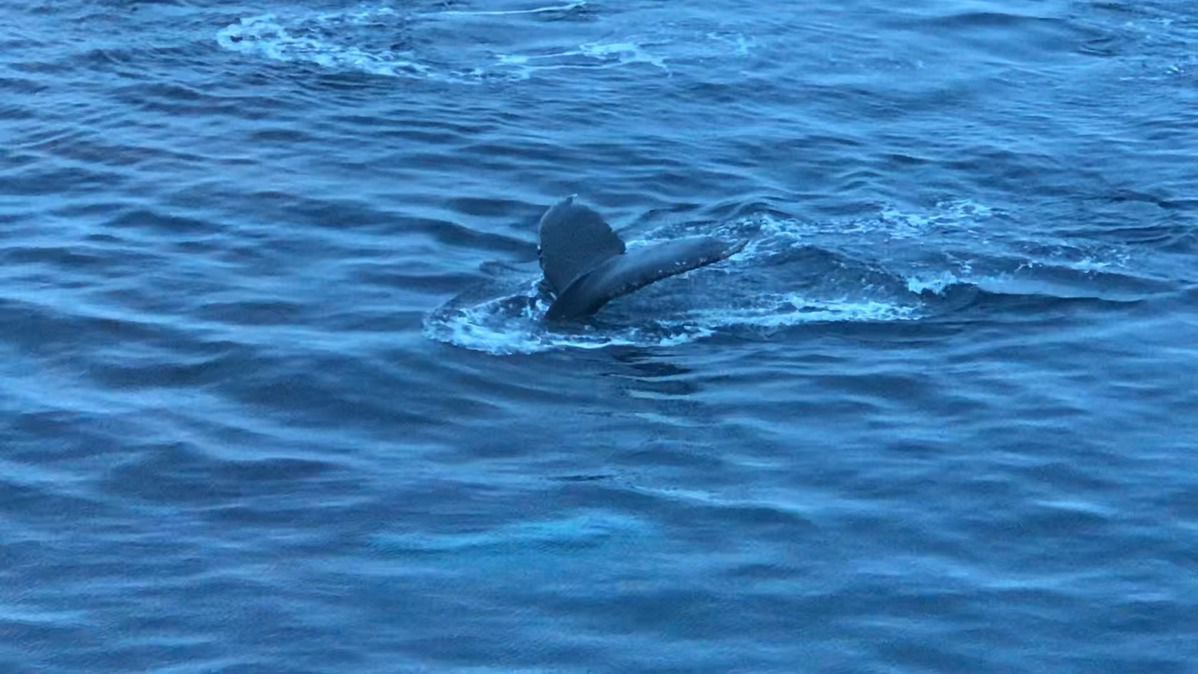 After dinner there were a group of at least four humpback whales swimming along side our ship.  Here's my tale of a whale.