Orne Harbor on the western peninsula of Antartica - Landing #3
The One Harbor, located on the Danco Coast of the Western Peninsula in an area called Graham Land.
We had two different activities going on today.  We were able to take a cruise of the Harbor (in a Kodiak) and land and climb up a mountain, a "moderate" climb, to a vantage point overlooking the spectacular Errera Channel, Gerlache Strait and Anvers .  Chinstrap penguins nest along the ridge of these mountains.  This afternoon's Kodiak cruise went around the channel, getting a close view of Spigot peak and its population of penguins and cormorants.  The cruise continued on through a sea of icebergs.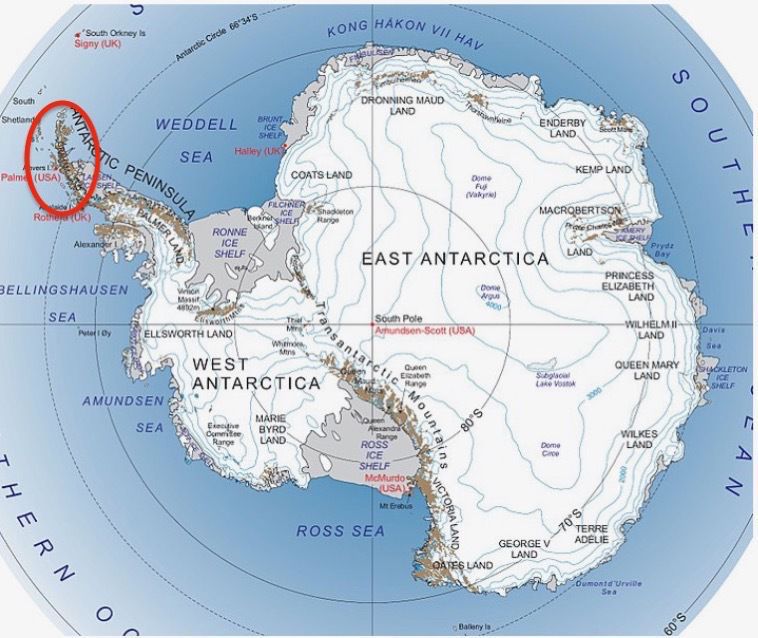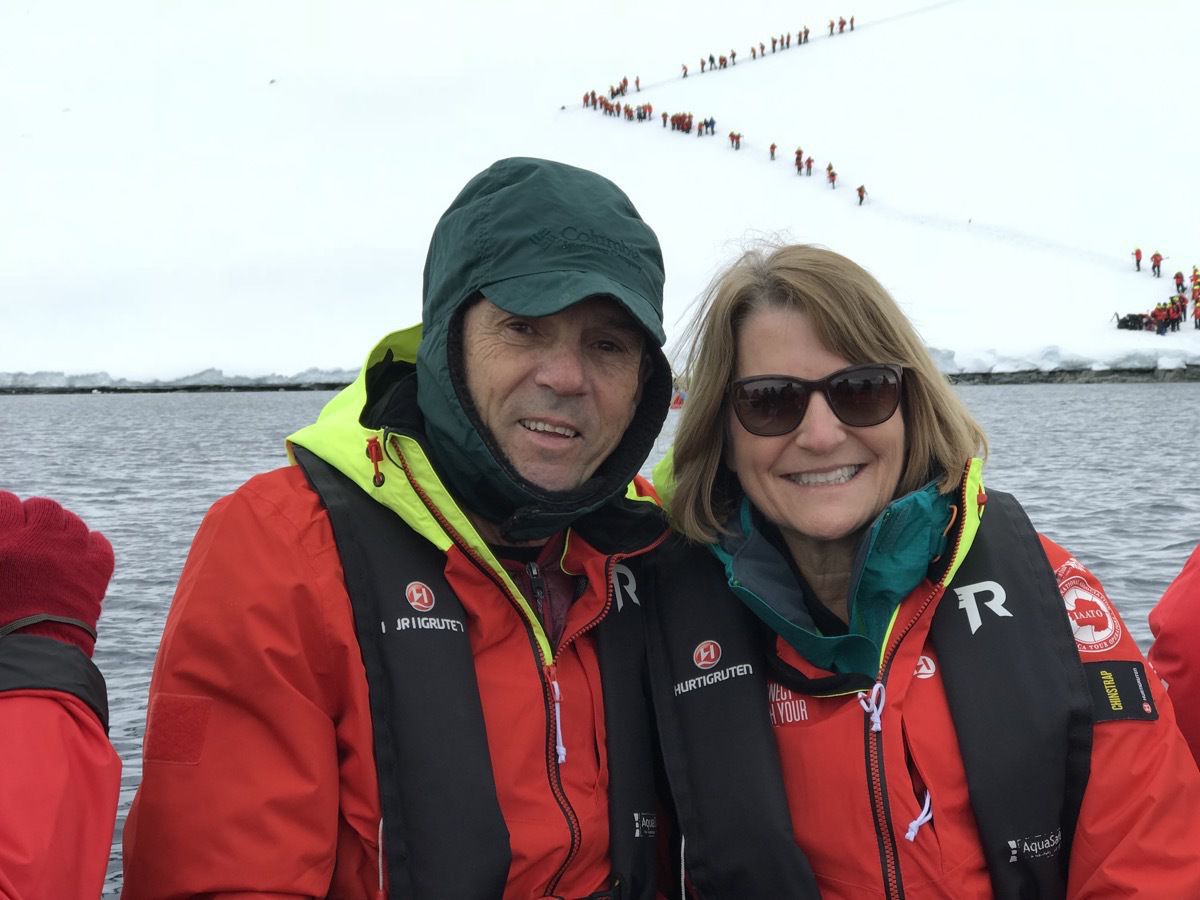 Here we go on the Zodiac to the landing behind us in this picture.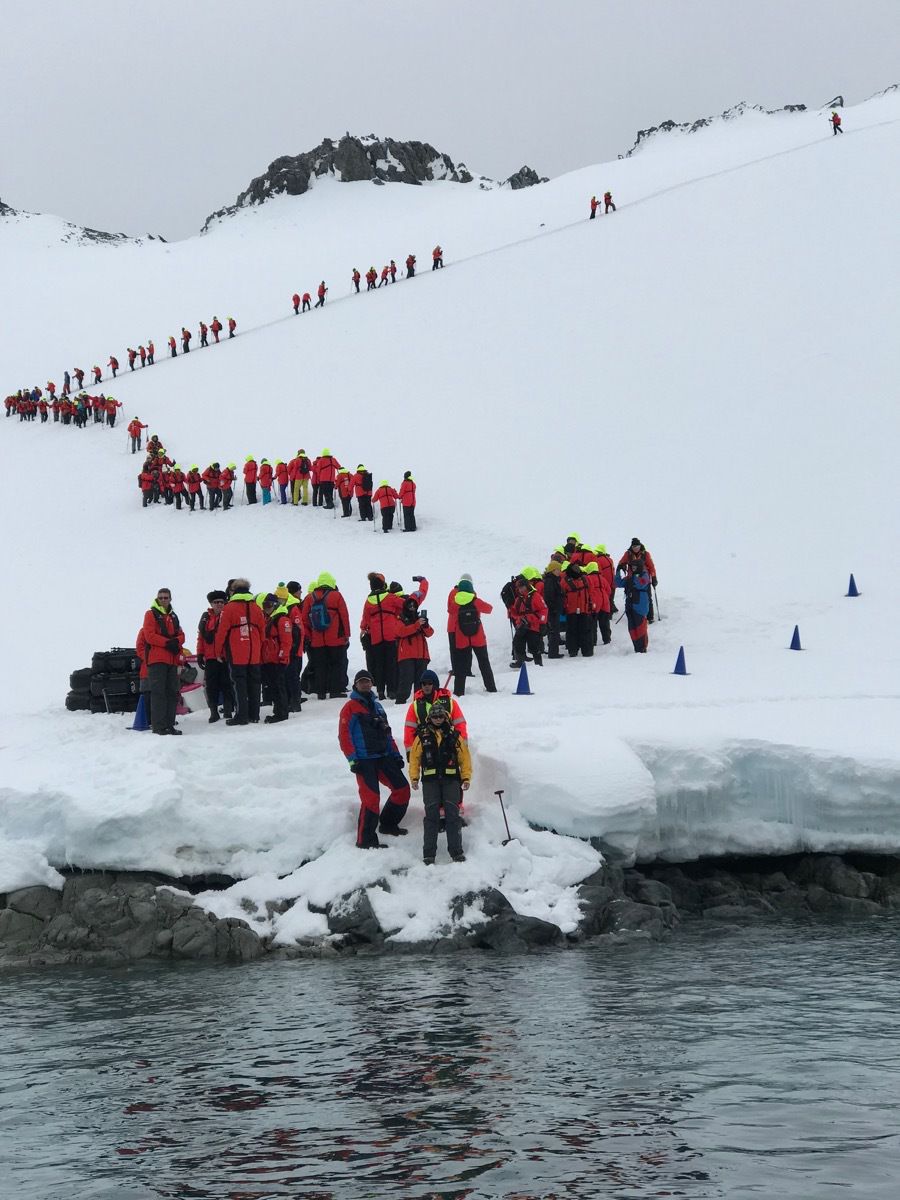 Here we grabbed our poles and started the trek to the top of the ridge when the chinstrap penguin colony is located.  This is a much trickier climb than it may appear in this picture.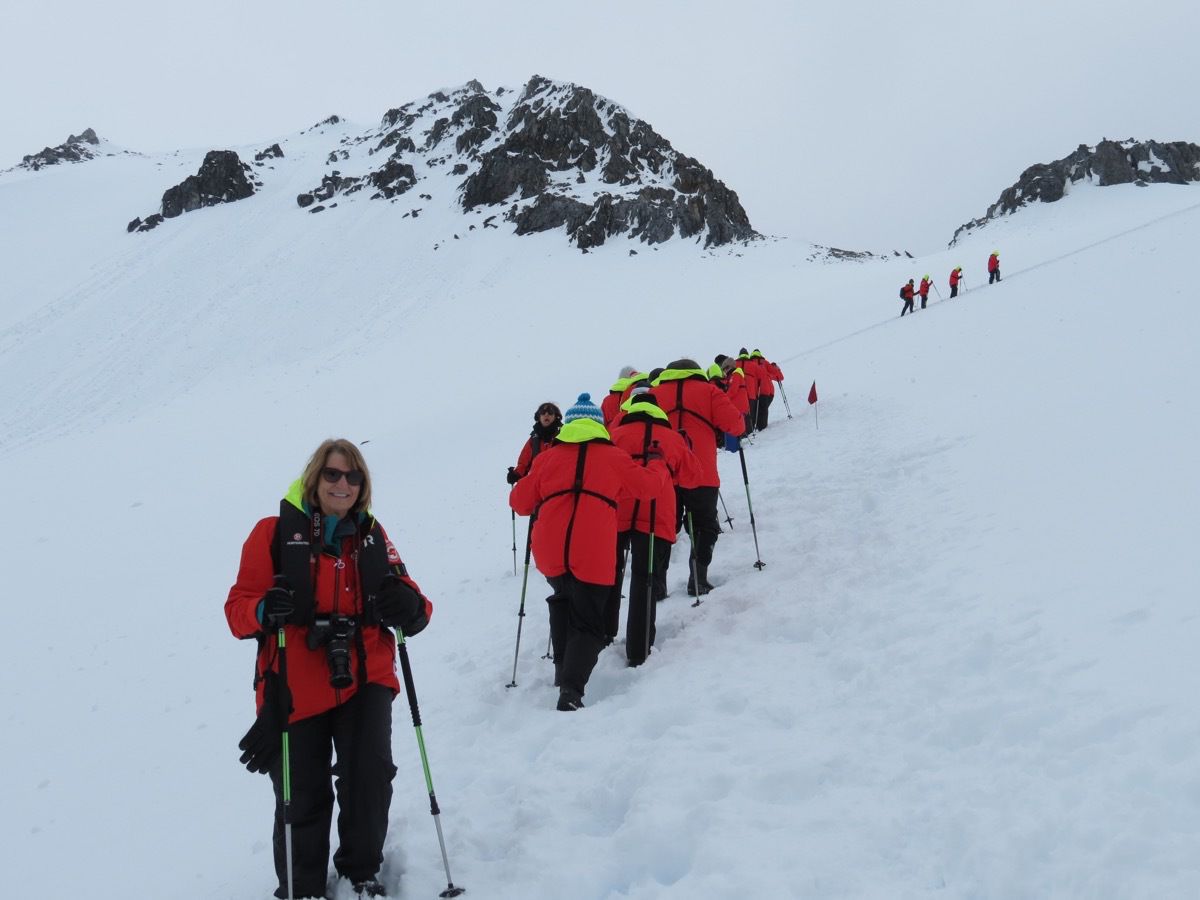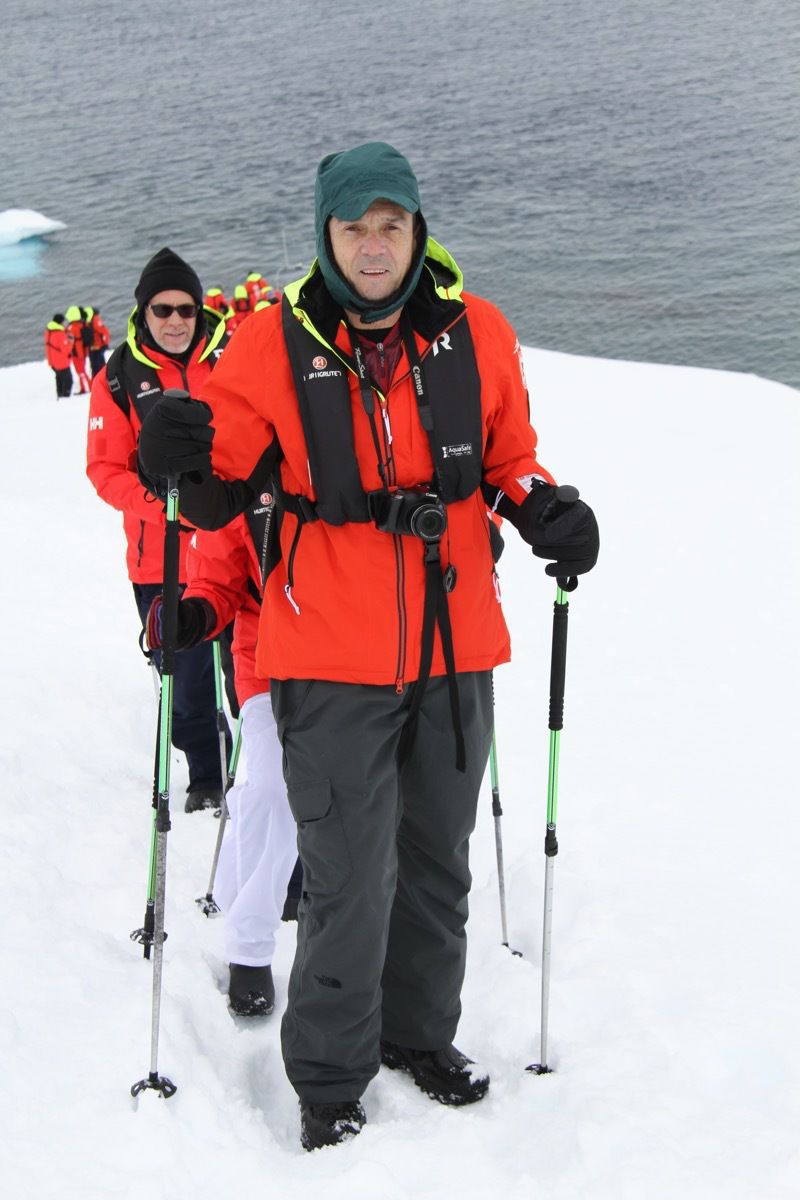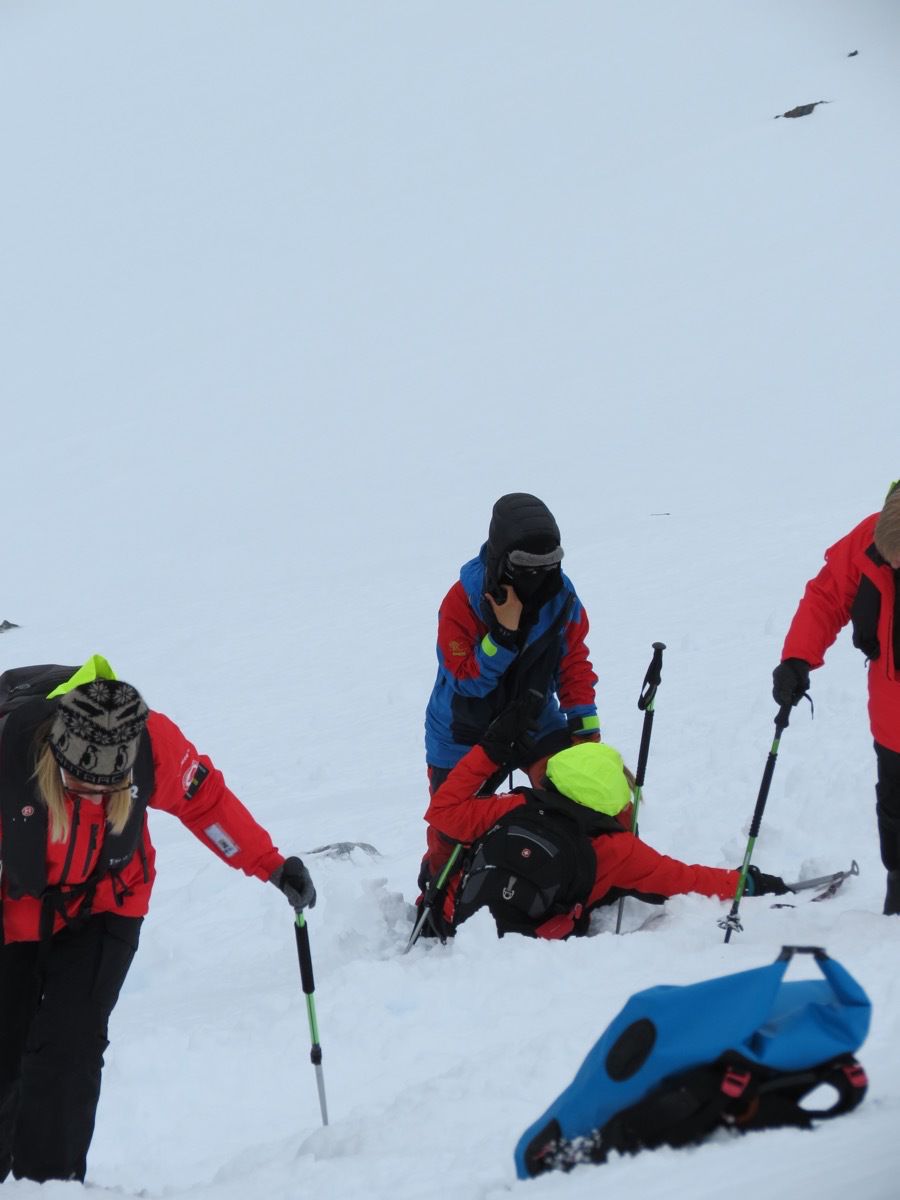 This is me—and Tom was so gracious to catch a picture.  I had a very hard time getting back up.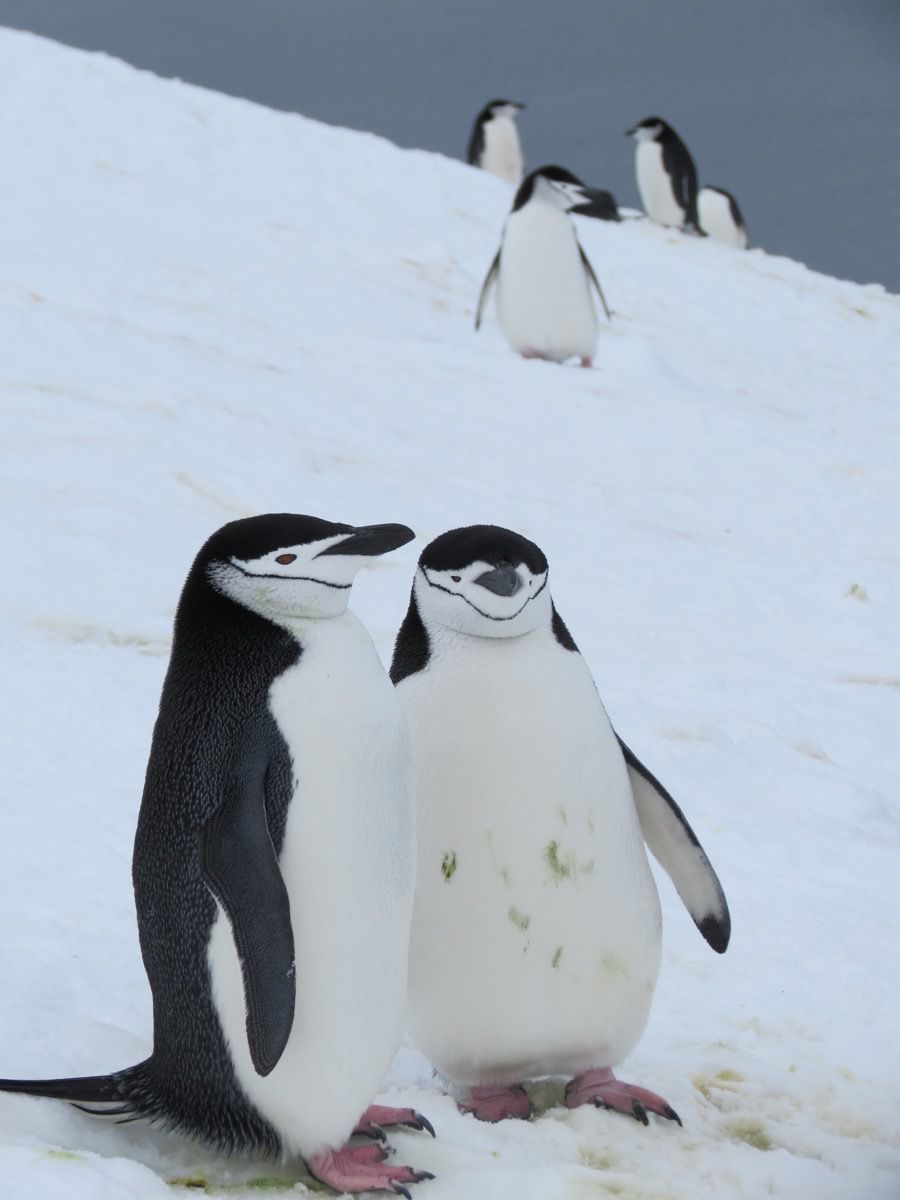 Chinstrap Penguins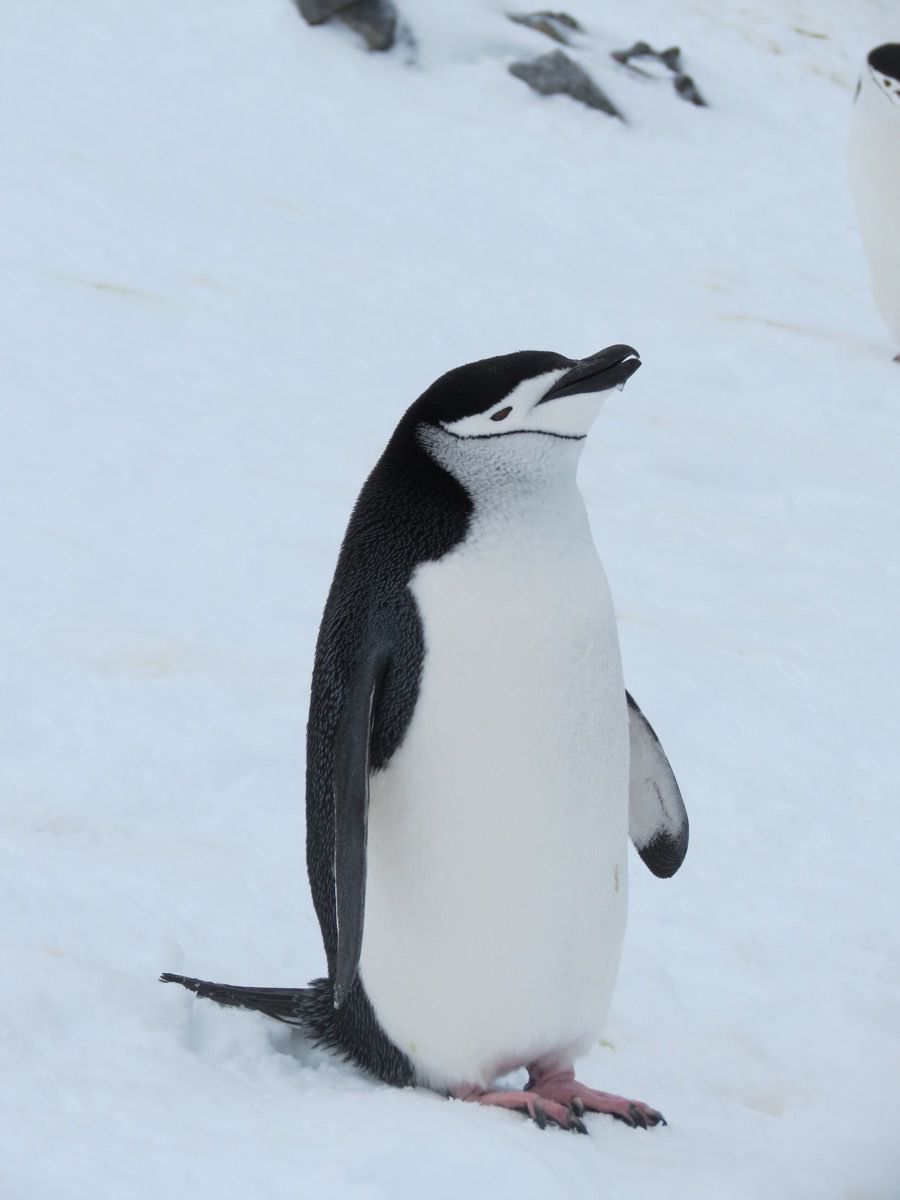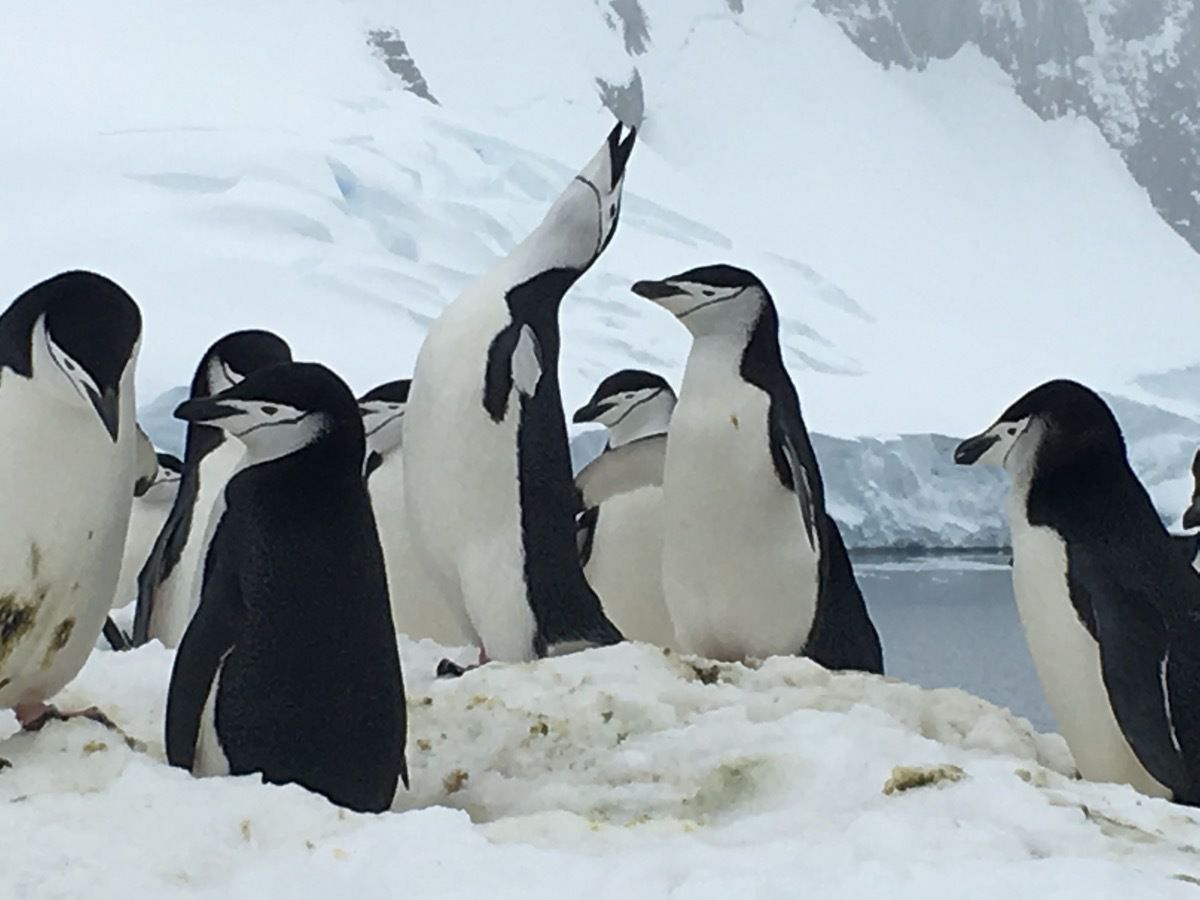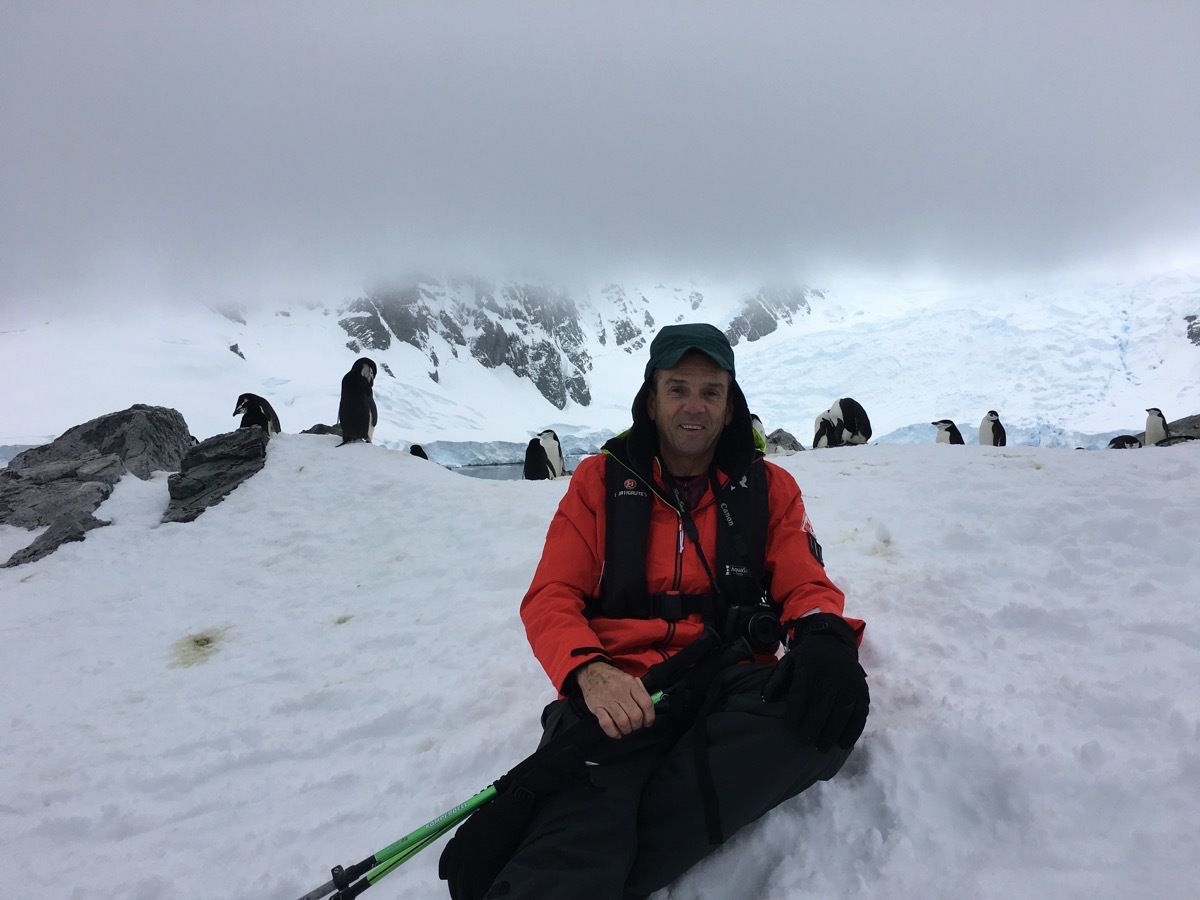 Tom at the very top with the chinstrap penguins in the backgound.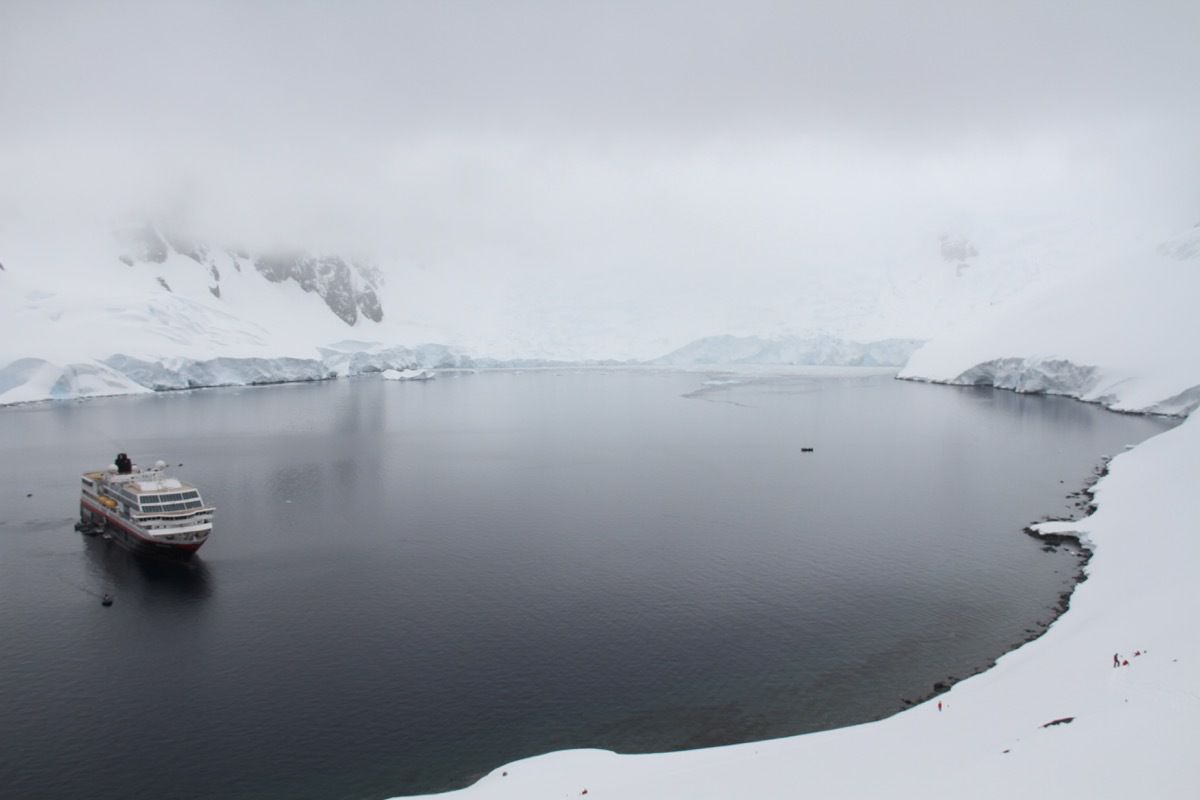 Our ship waiting for us in the middle of the bay.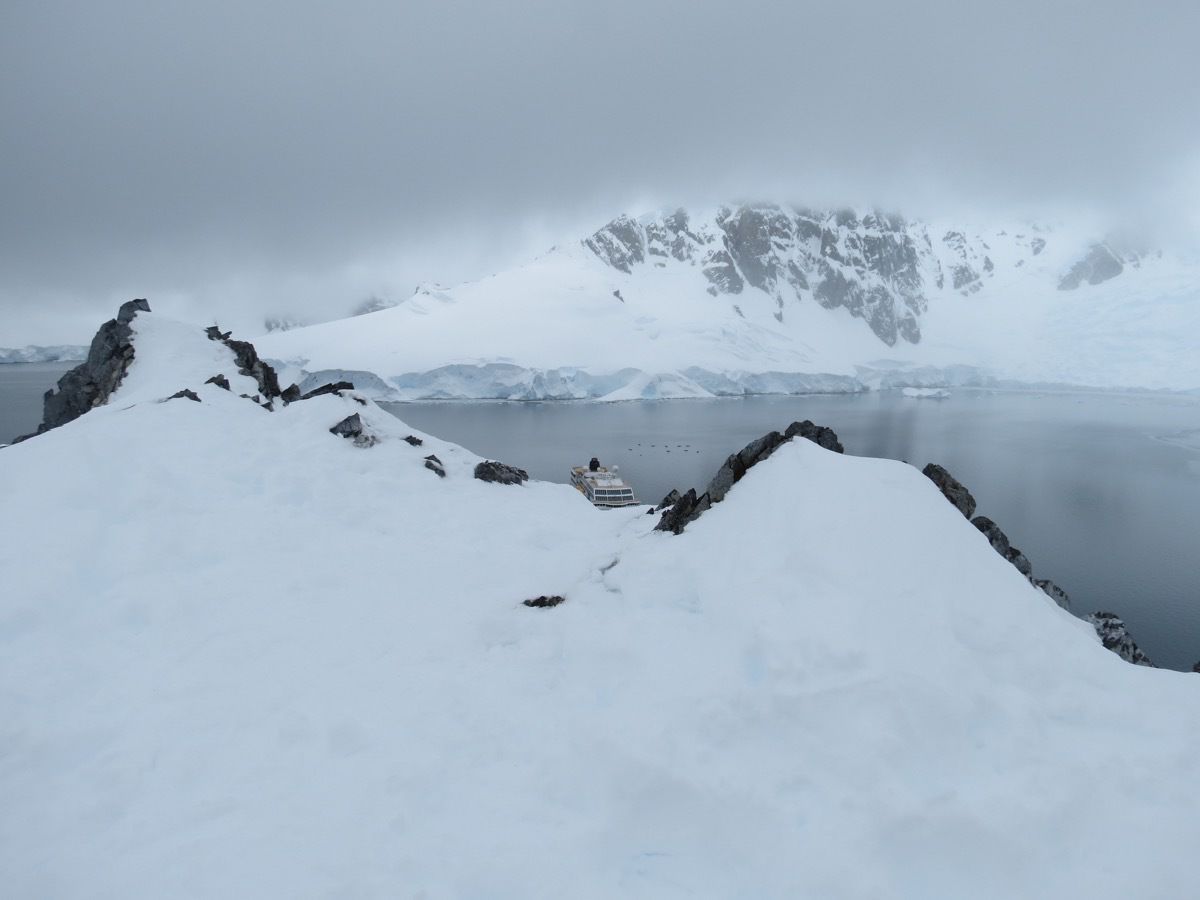 View from the top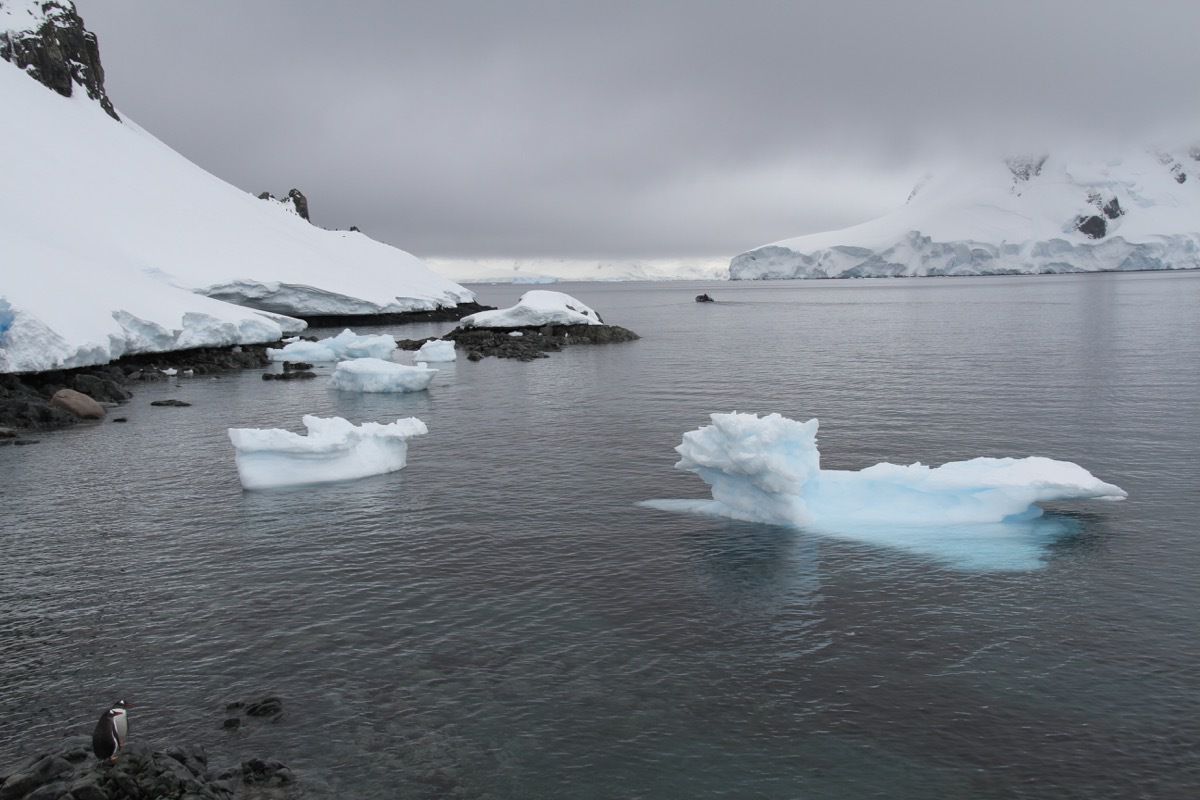 Check our the two penquins in the bottom left corner looking into the bay.
Cruise of the harbor
We came back to the ship for lunch and then went back out an out later to cruise the harbor in a Zodiac.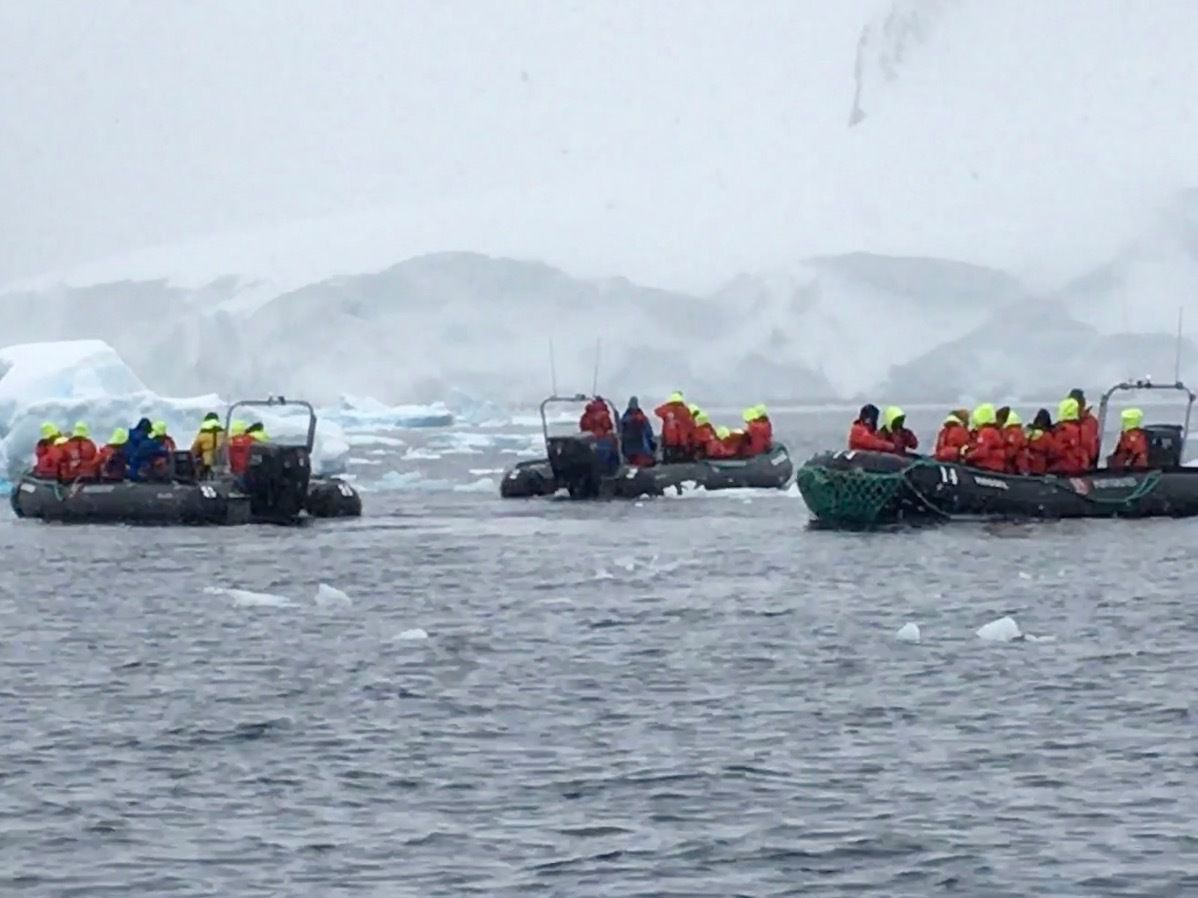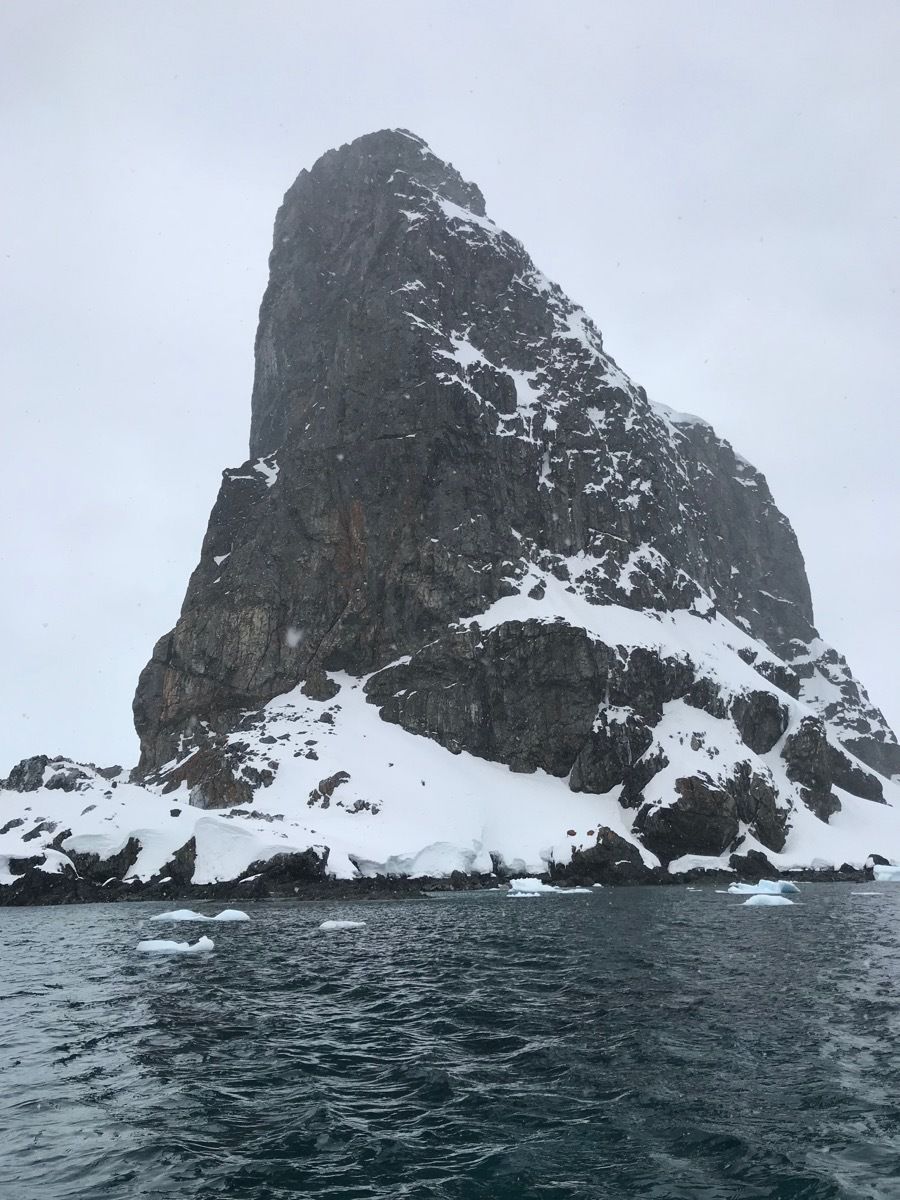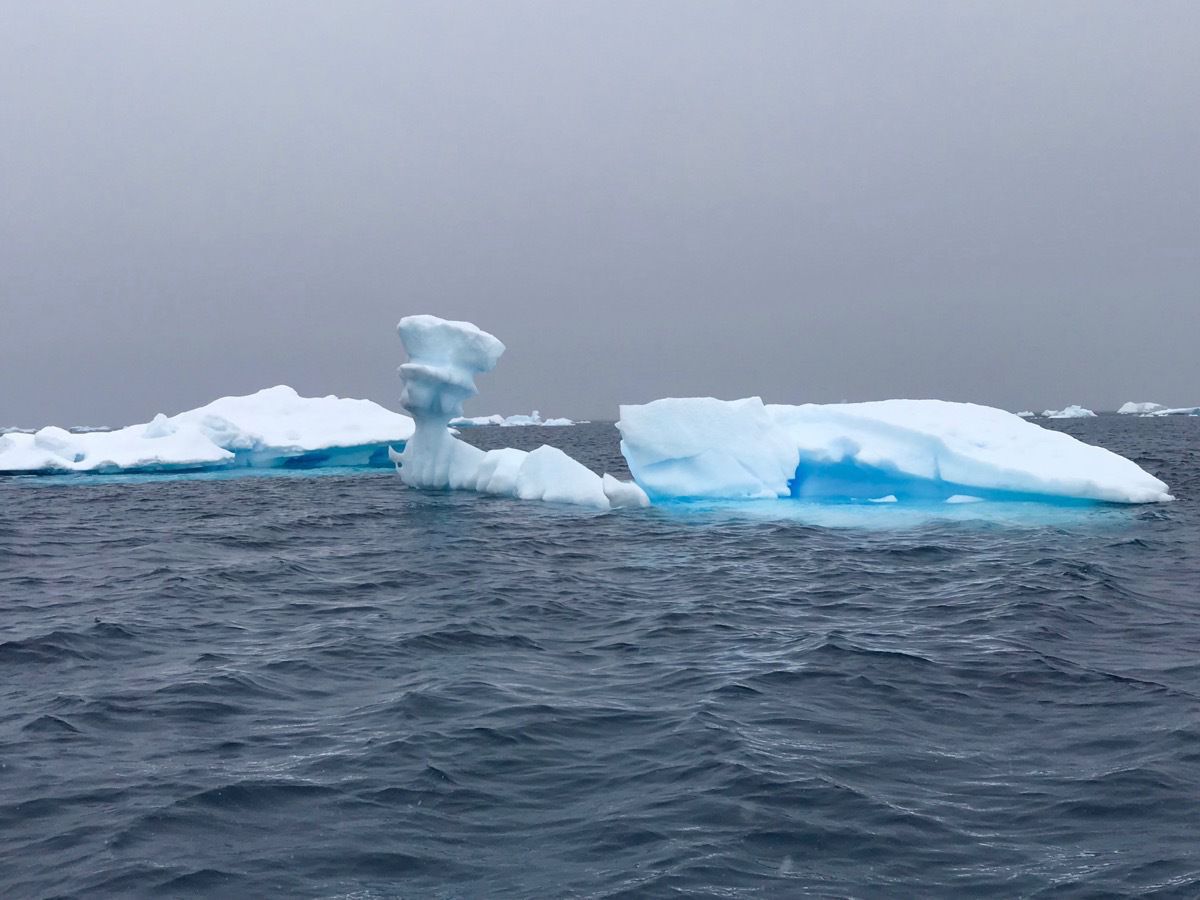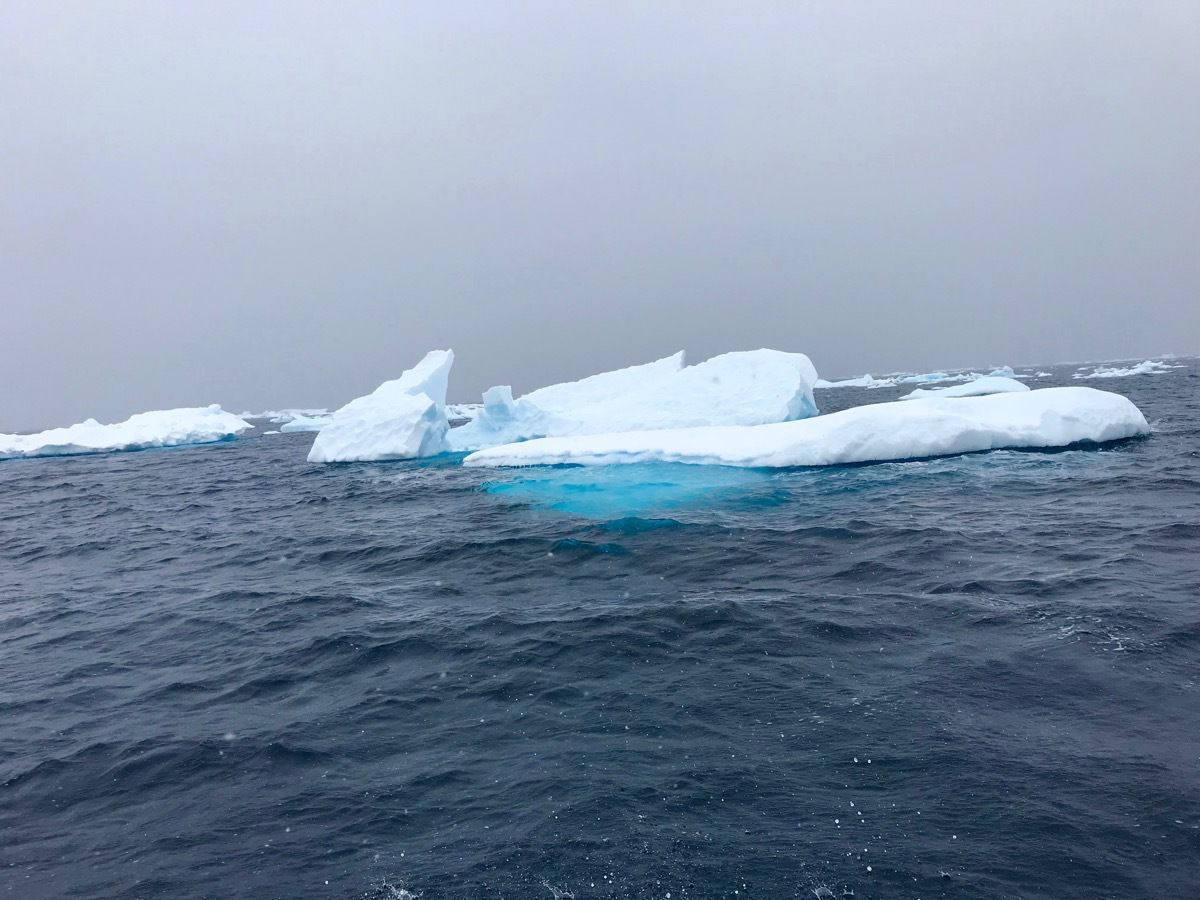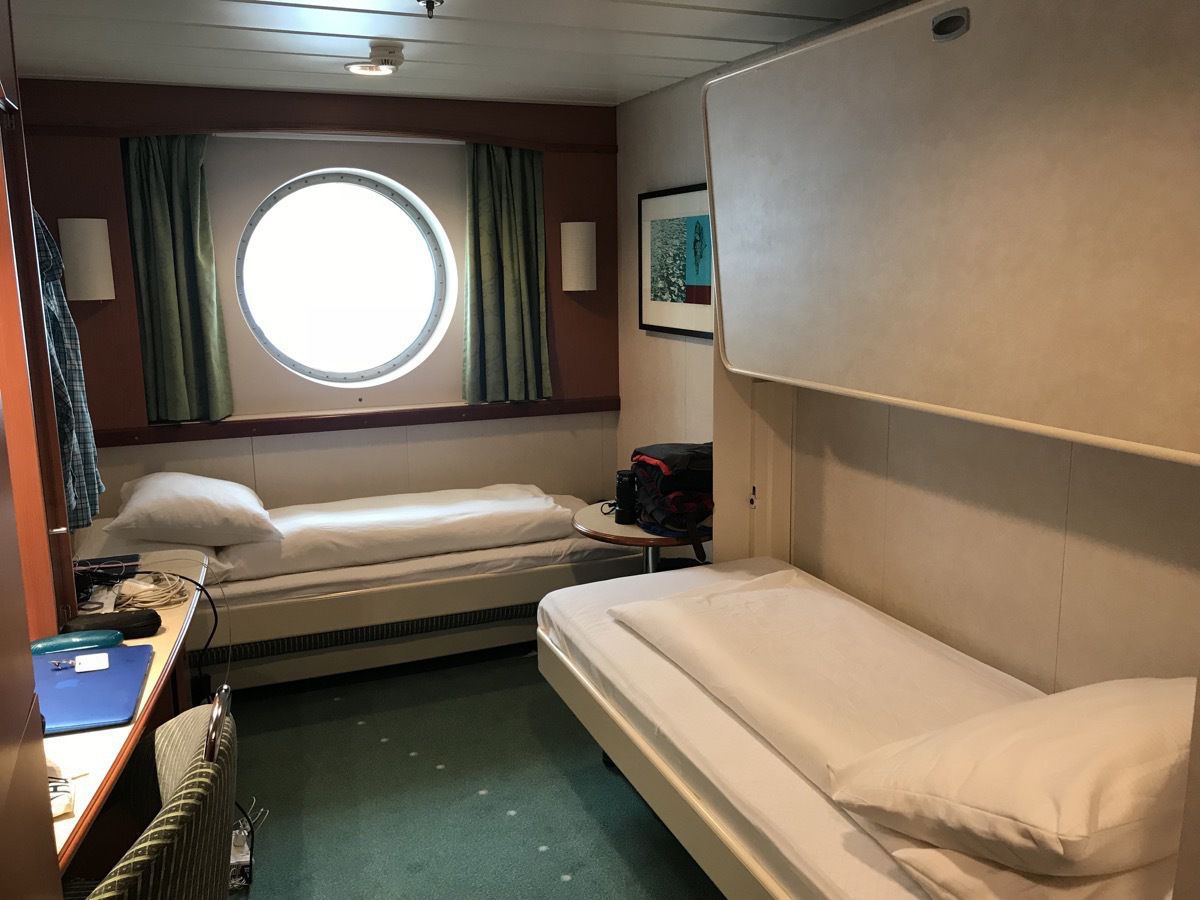 Just in case you think we are living in the lap of luxury on this trip, here is our stateroom!