Half Moon Island, Antartica
We are on the Hurtigruten's expedition ship  MS Midnatsol and today was our first landing at Half Moon Island, Antartica.  IAATO (International Association of Antartica Tour Operators) have mandated that there shall be no more than 100 people on the landing site in Antartica at a time. Therefore, the ship devised a rotating schedule whereby groups go onshore by motorized Zodiacs. Our tour group of 35 is called  the Chinstrap Penquins.  Each Zodiac holds about 15 people and we are taken ashore and then they come back for the next group. We were on Half Moon Island about 1.5 hours before returning by Zodiac. We were the second group off today and then tomorrow we will be in a different order.
So, here we are leaving the ship in our Zodiac.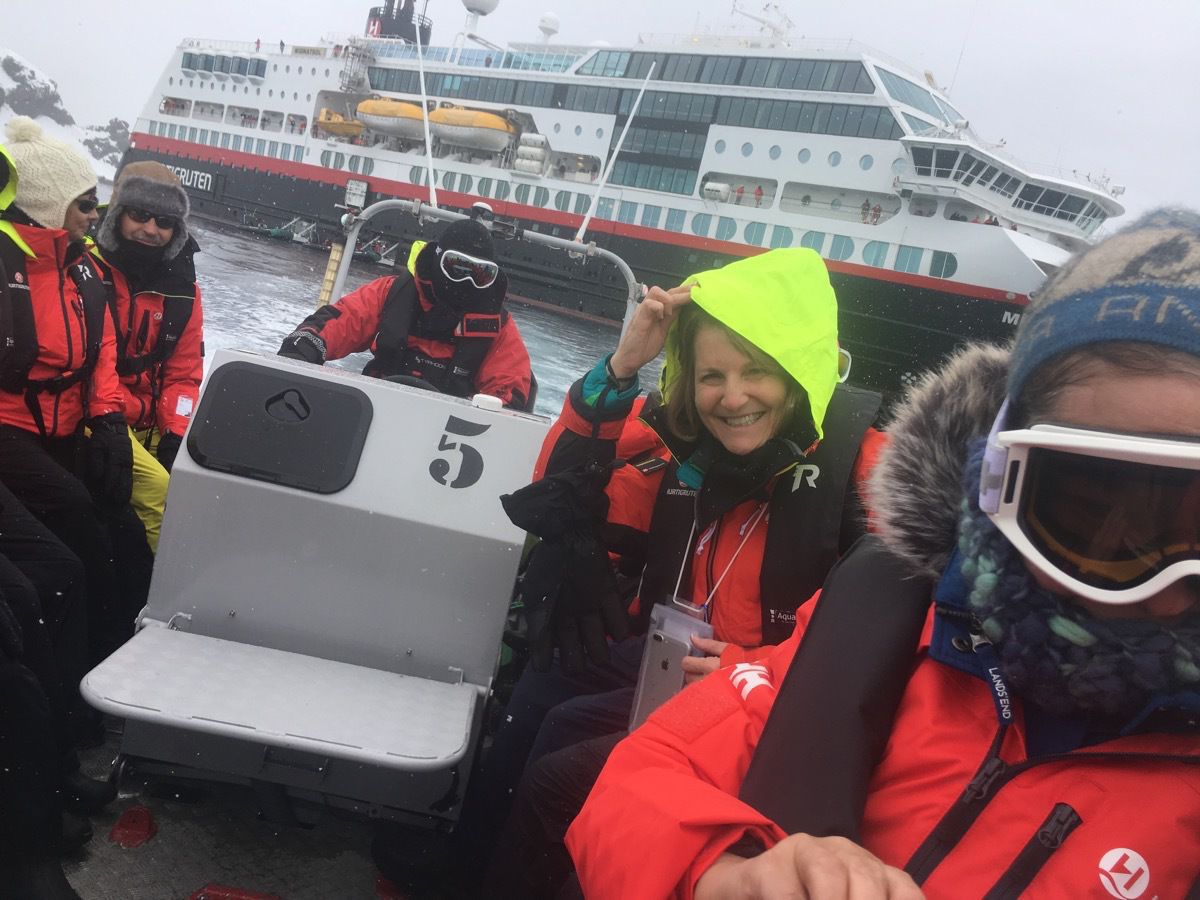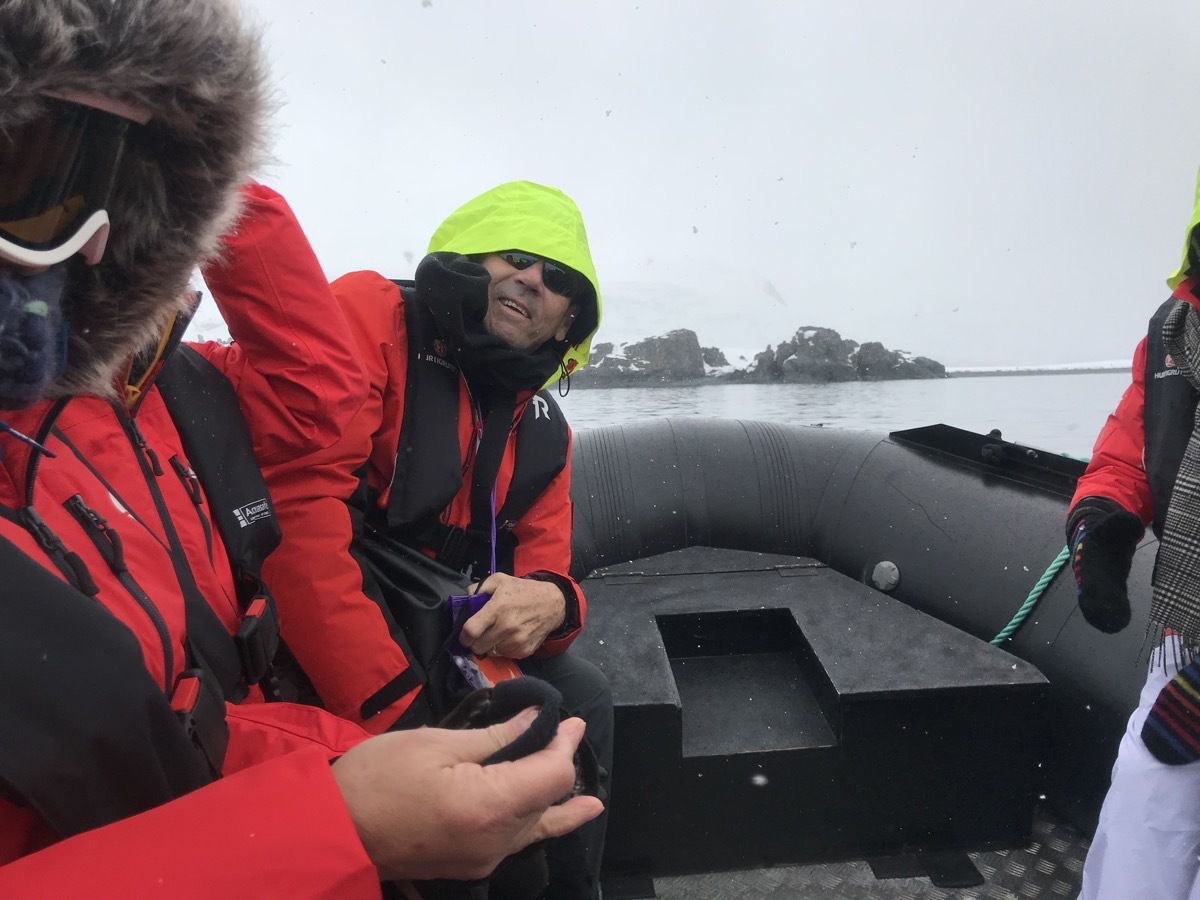 When we landed on Half Moon Island we were greeted by Gentoo penguins.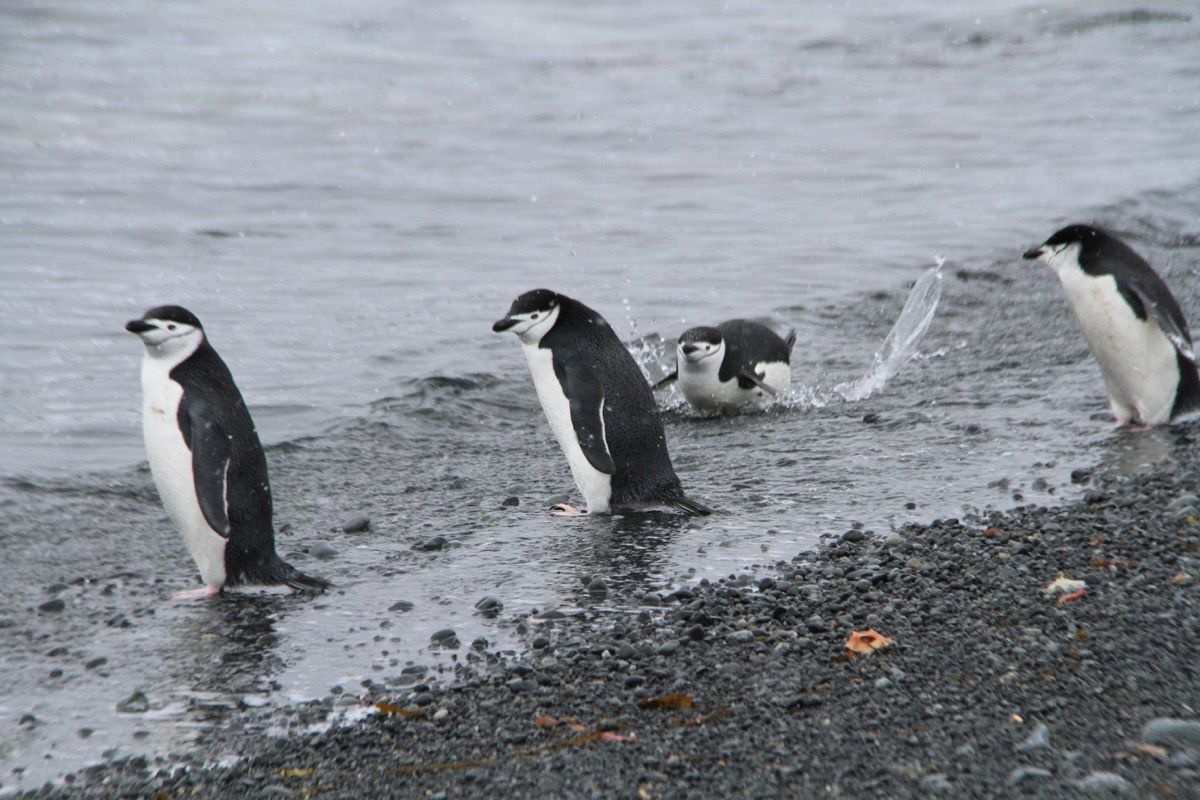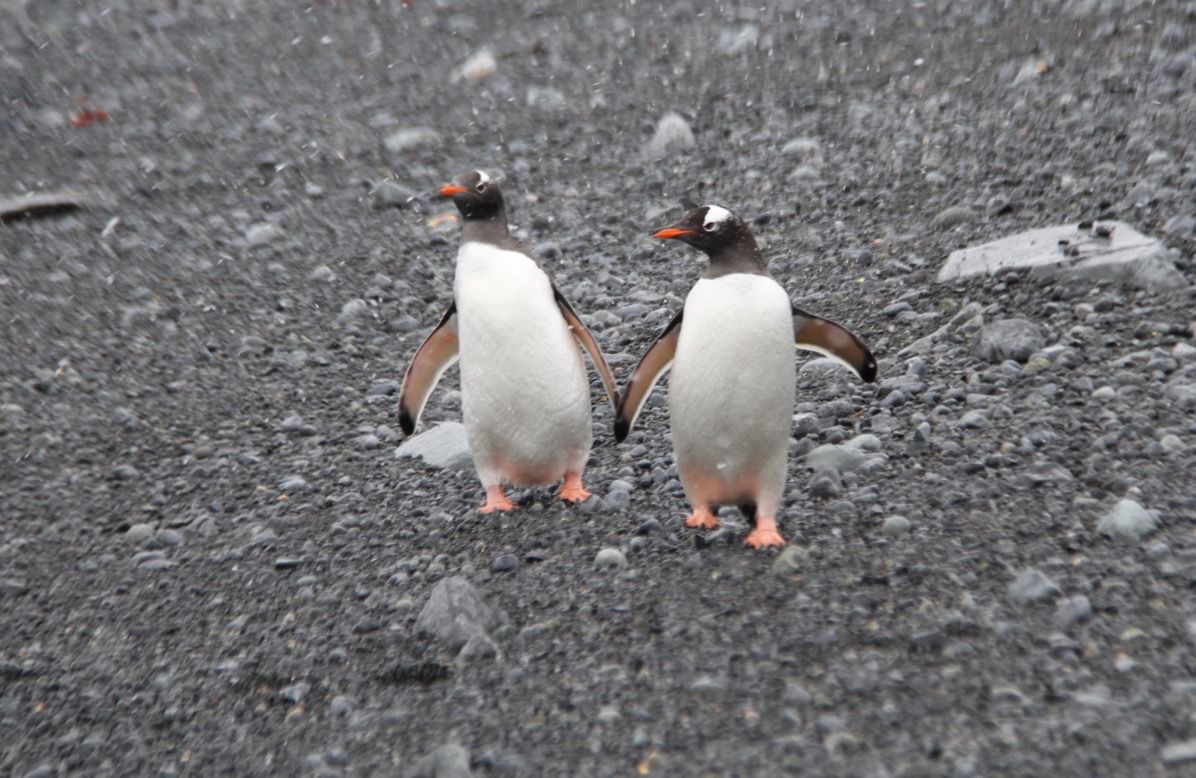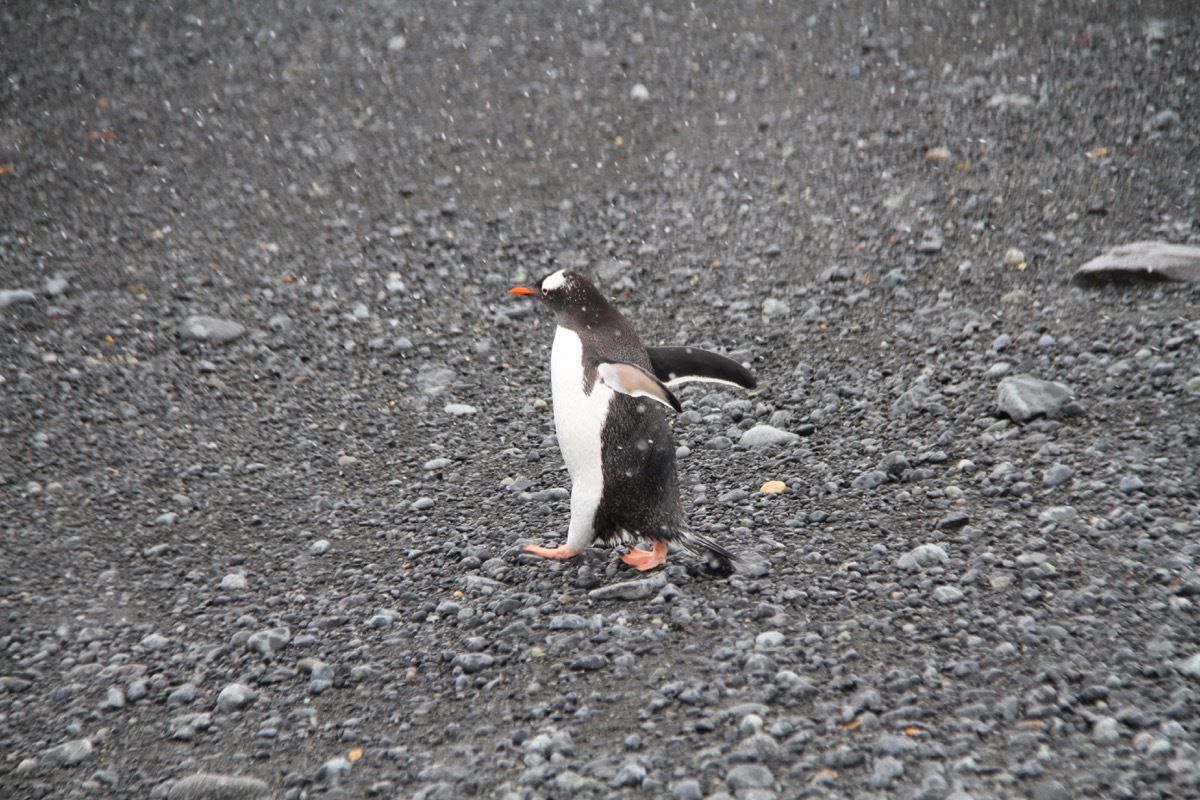 We were given walking sticks and instructed to stay within the flagged area of the island then we were on our way!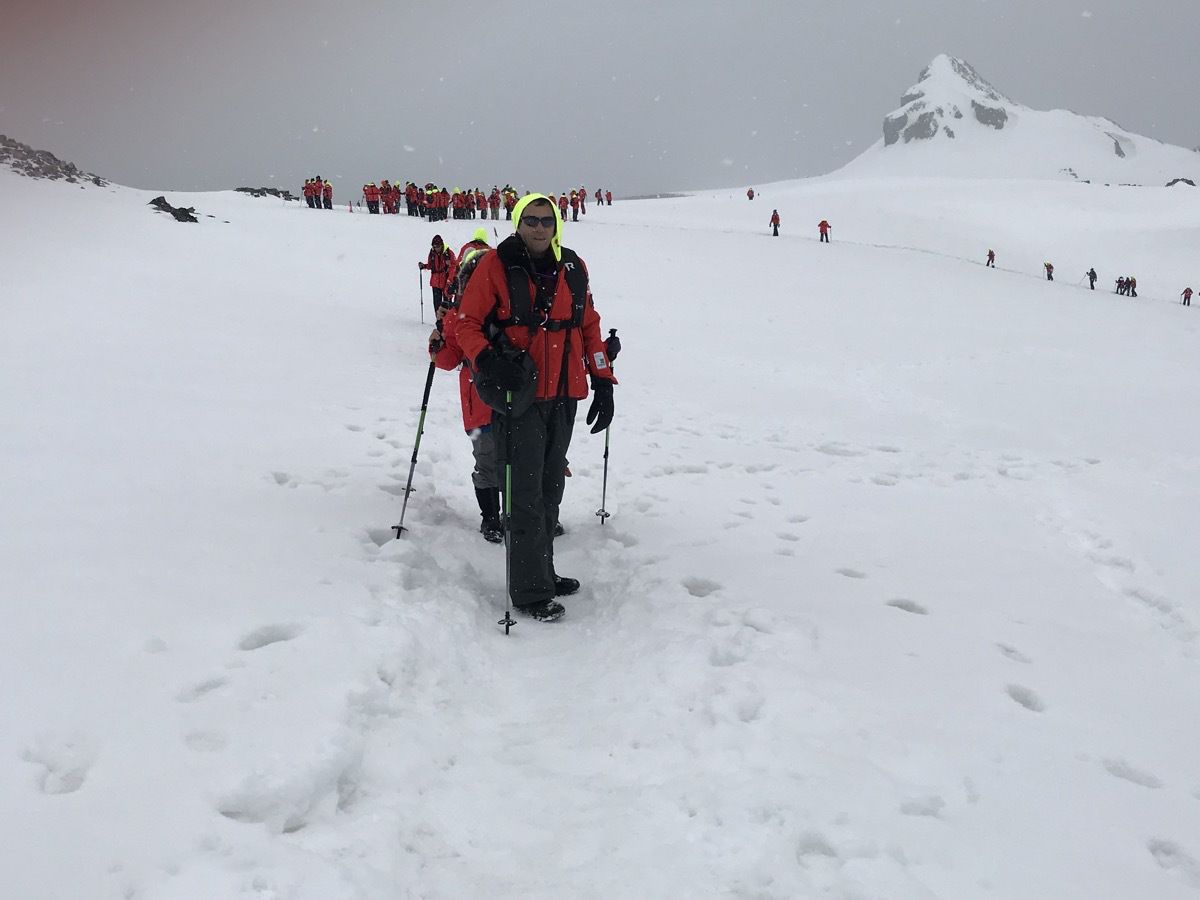 It was snowing!!!!  Quite a treat for us southerners.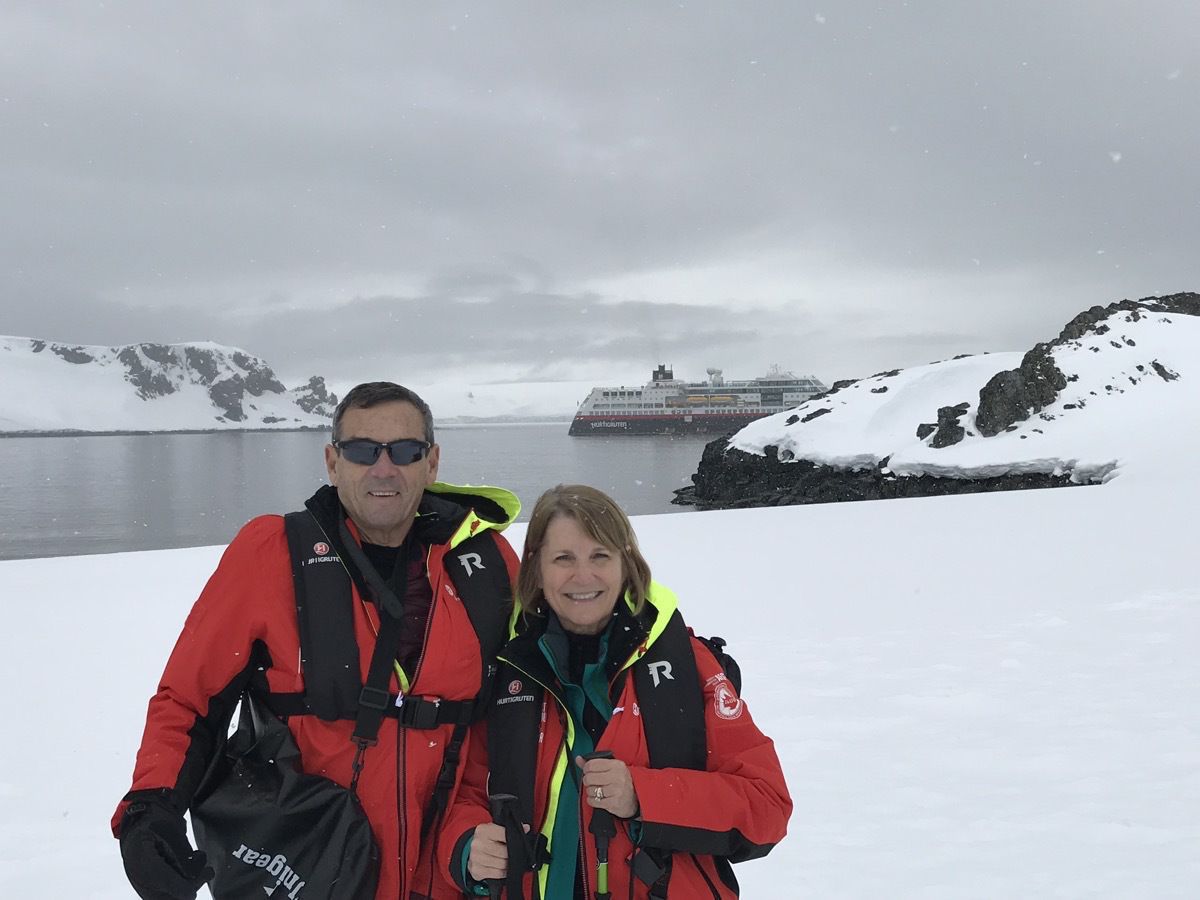 PENGUINS PENGUINS EVERYWHERE !!!!!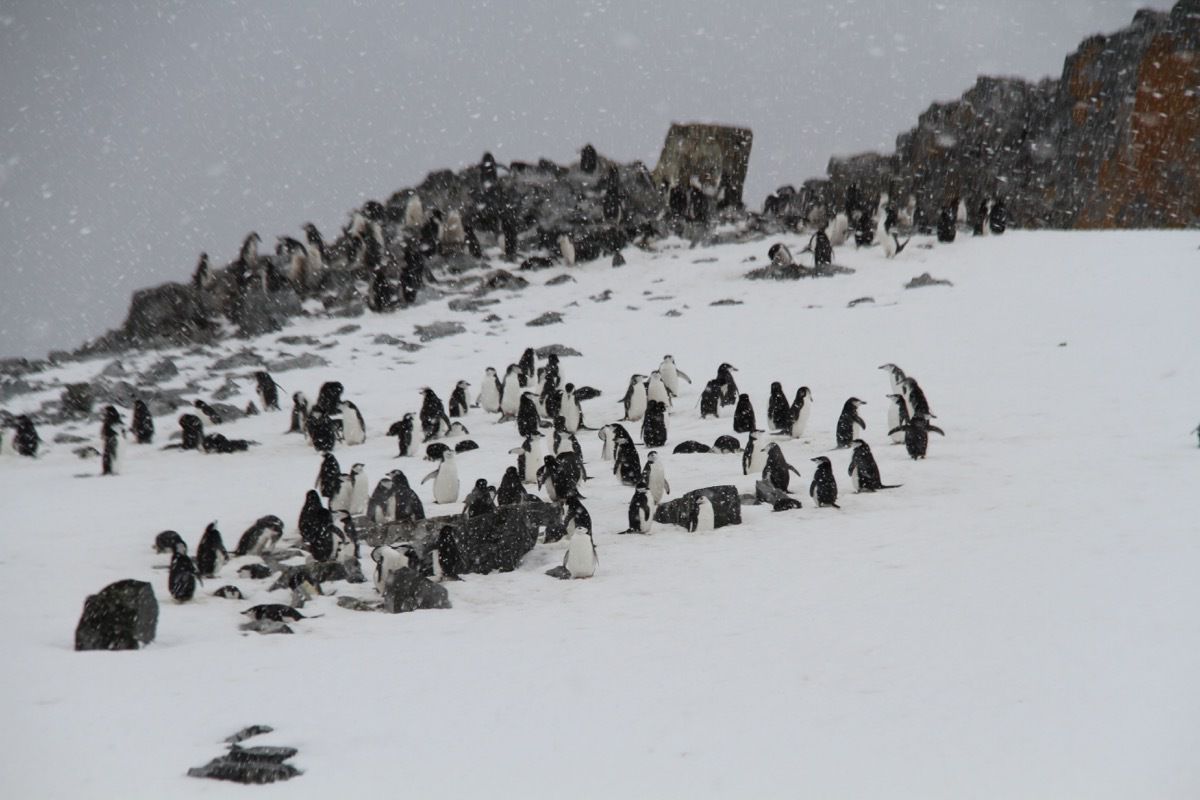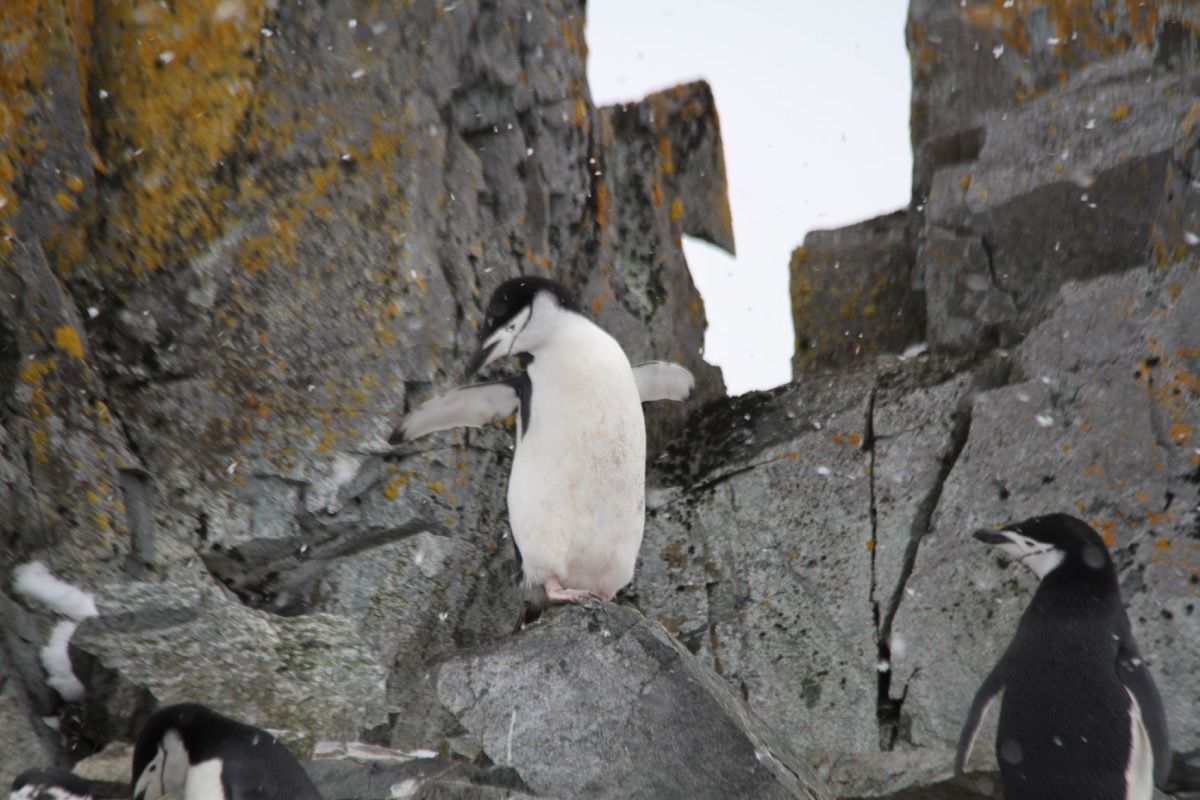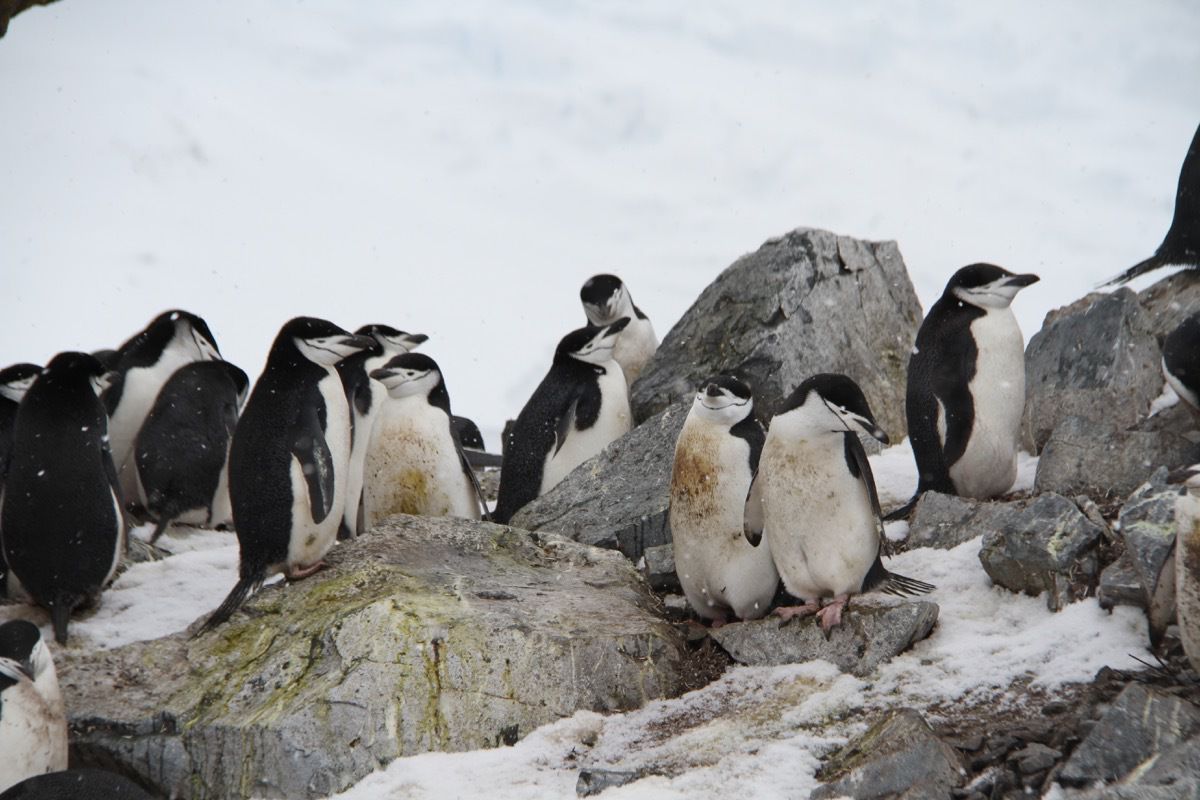 These penguins are the Chinstrap penguins.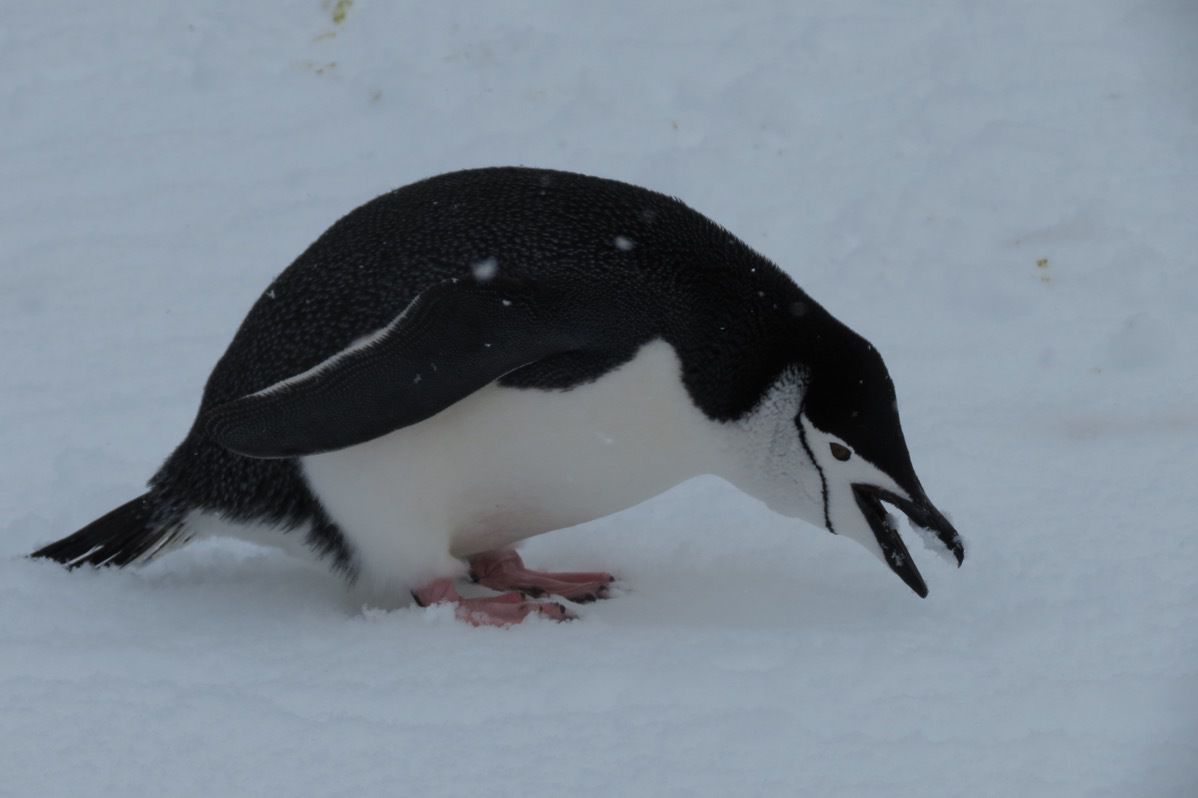 Notice the black line around the chin.  Hence, the name Chinstrap penguin.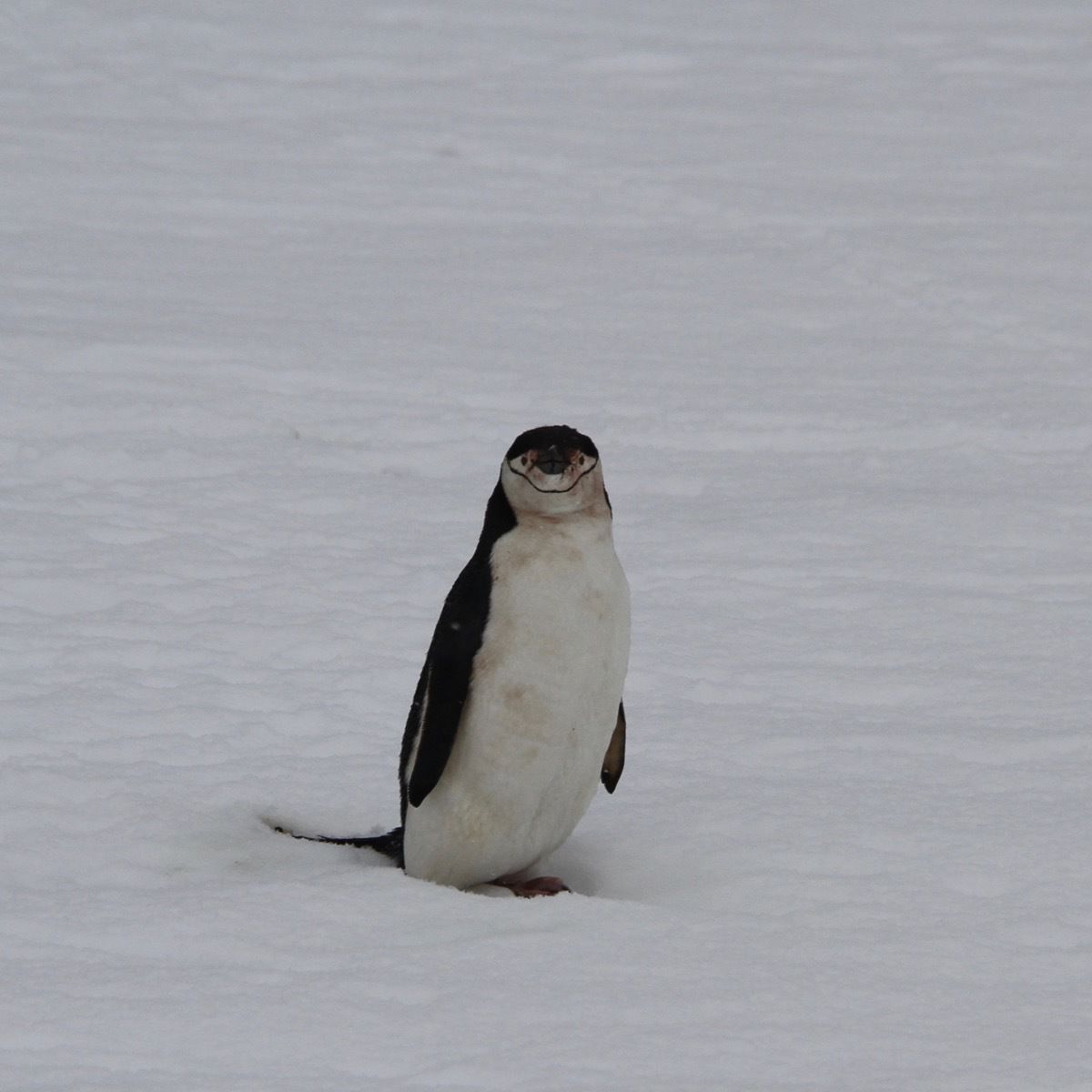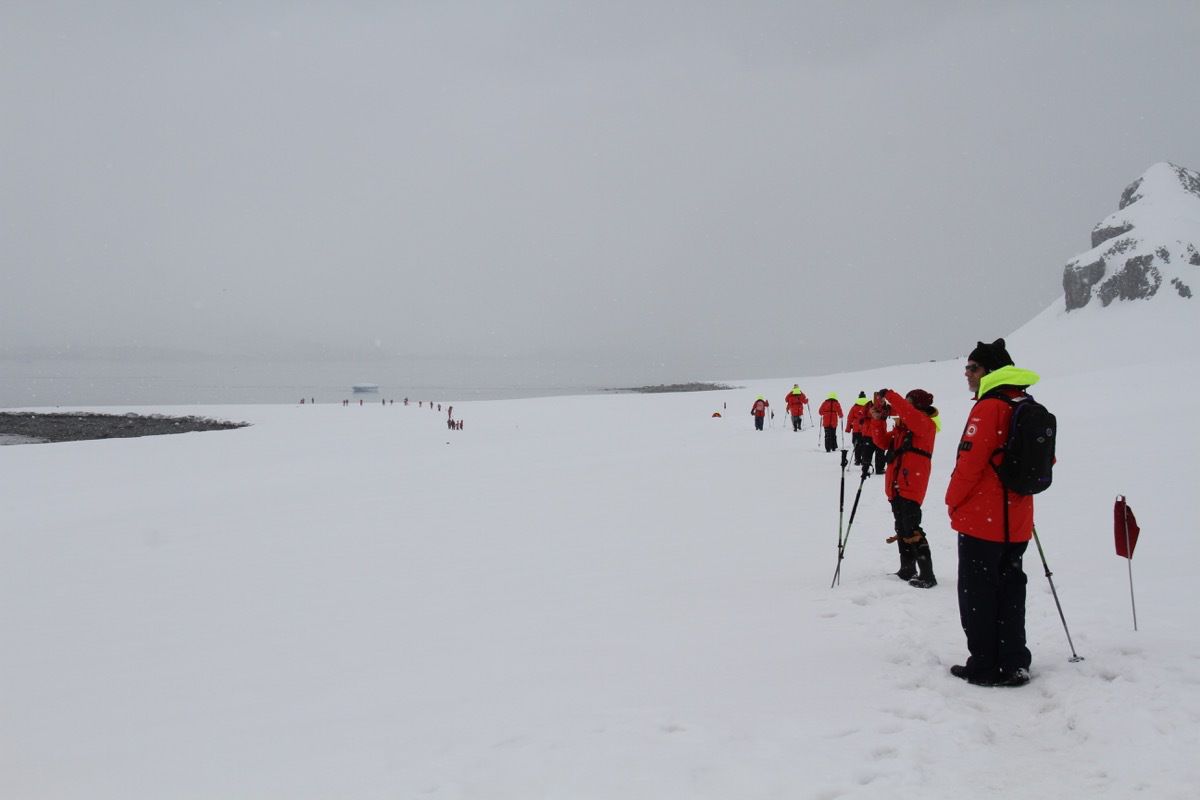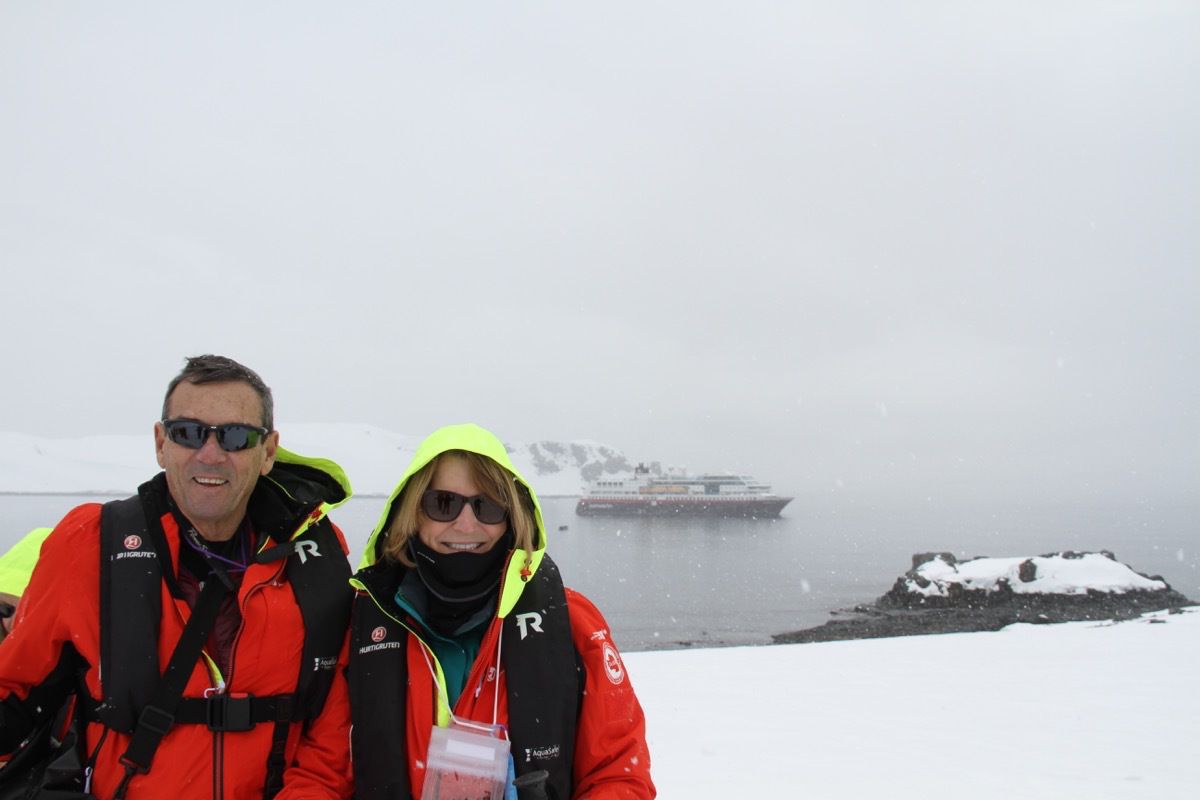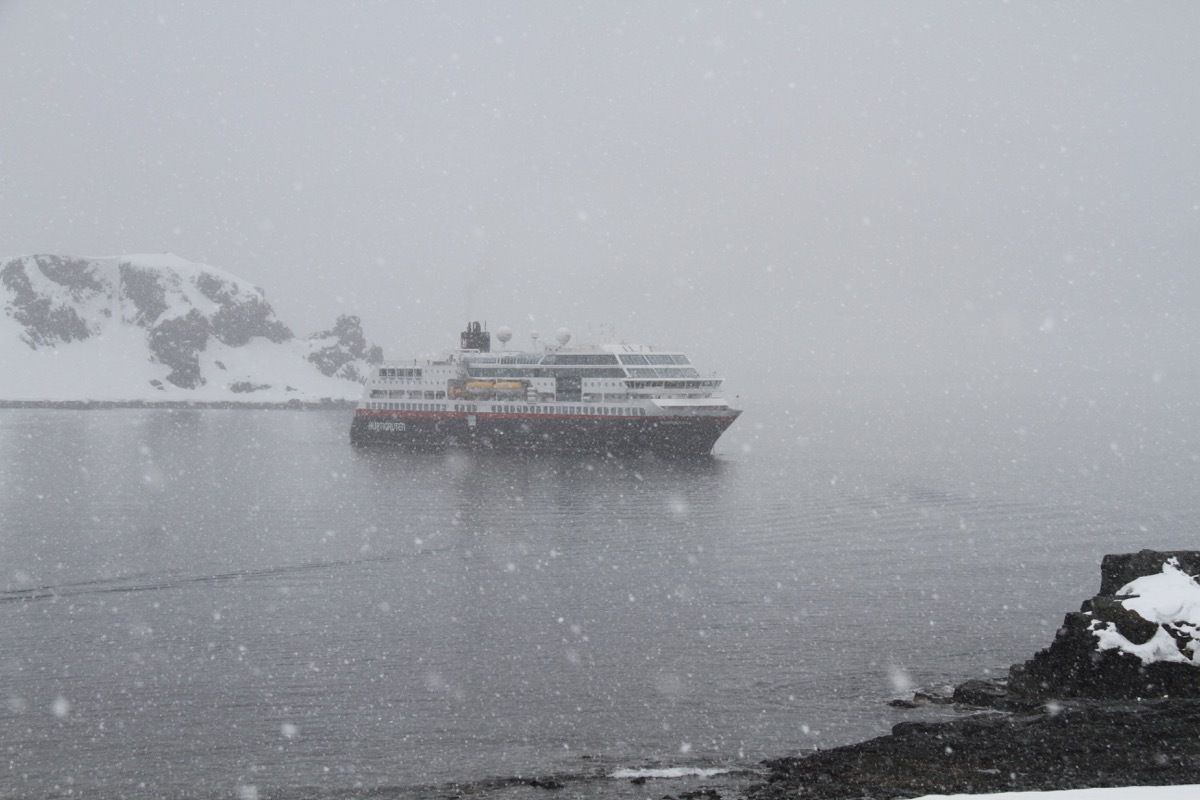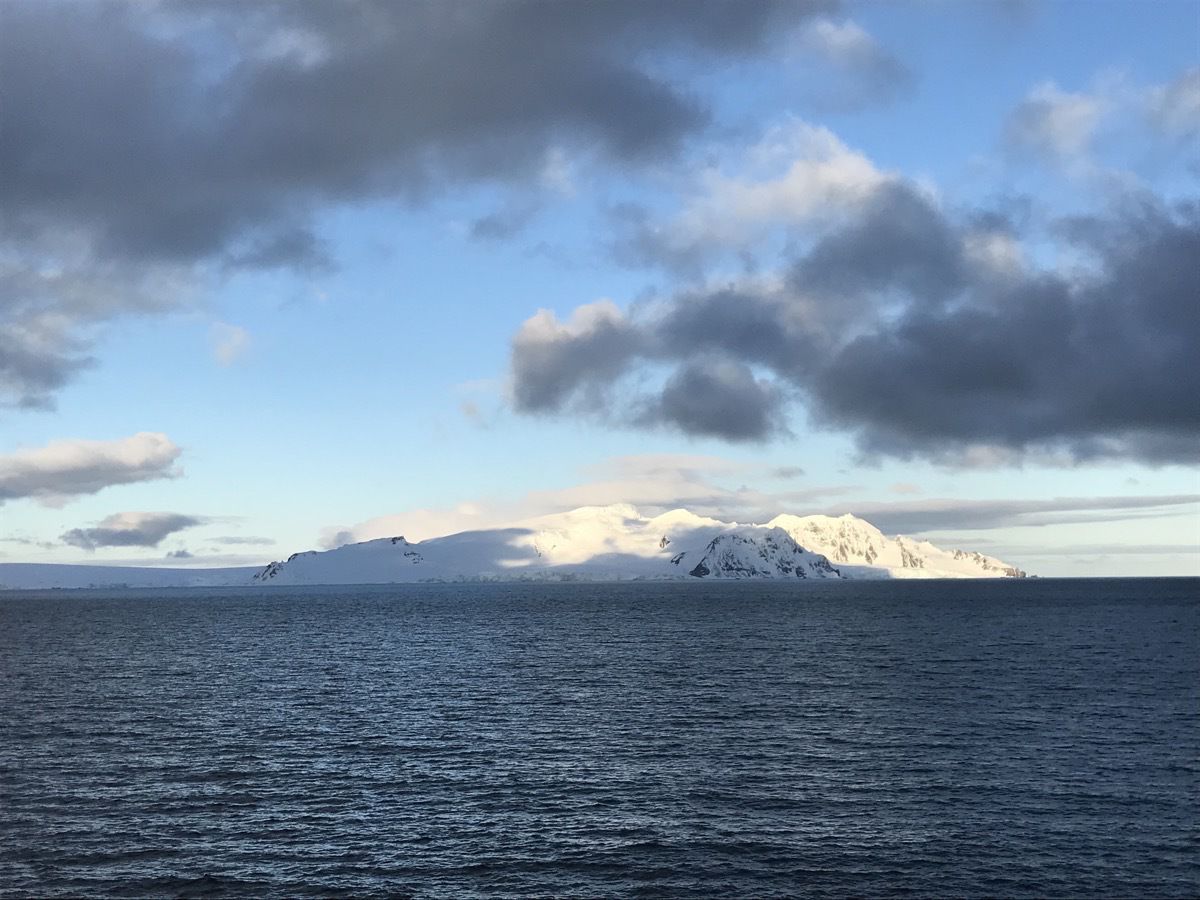 sunrise was 7:14 AM and sunset will be 12:11 AM
Some interesting facts that we learned today:  
Antartica is the fifth largest of the seven continents.
It is considered a desert by the following definition :  A region that has less than 10 in of annual rainfall or precipitation.  In the interior of the continent the average annual precipitation is only about 2 In—less than the Sahara!
It is the coldest and also the windiest continent. The lowest temperature ever recorded anywhere on earth -128.6 F took place on July 21, 1983 at the Russian Vostok Station at the "pole of inaccessibility."
Cruise ships with 500 passengers or more are not allowed to put passengers on land in Antartica.  Our ship has 412 passengers.  There are other areas of the continent when only boats with less than 200 passengers can go.  Also, no one is allowed to go within 15 feet of a penguin.
Day one was an absolutely fantastic experience !!!