Our wakeup call this morning was for 4:00AM in order to identify our luggage, eat breakfast and get on the bus fat 5:00am for our flight from Buenos Aires to Ushuaia.  Ushuaia is at the tip of South America and is referred to as the City at the End of the World.  Our chartered flight took 3.5 hours and was a smooth ride the entire way.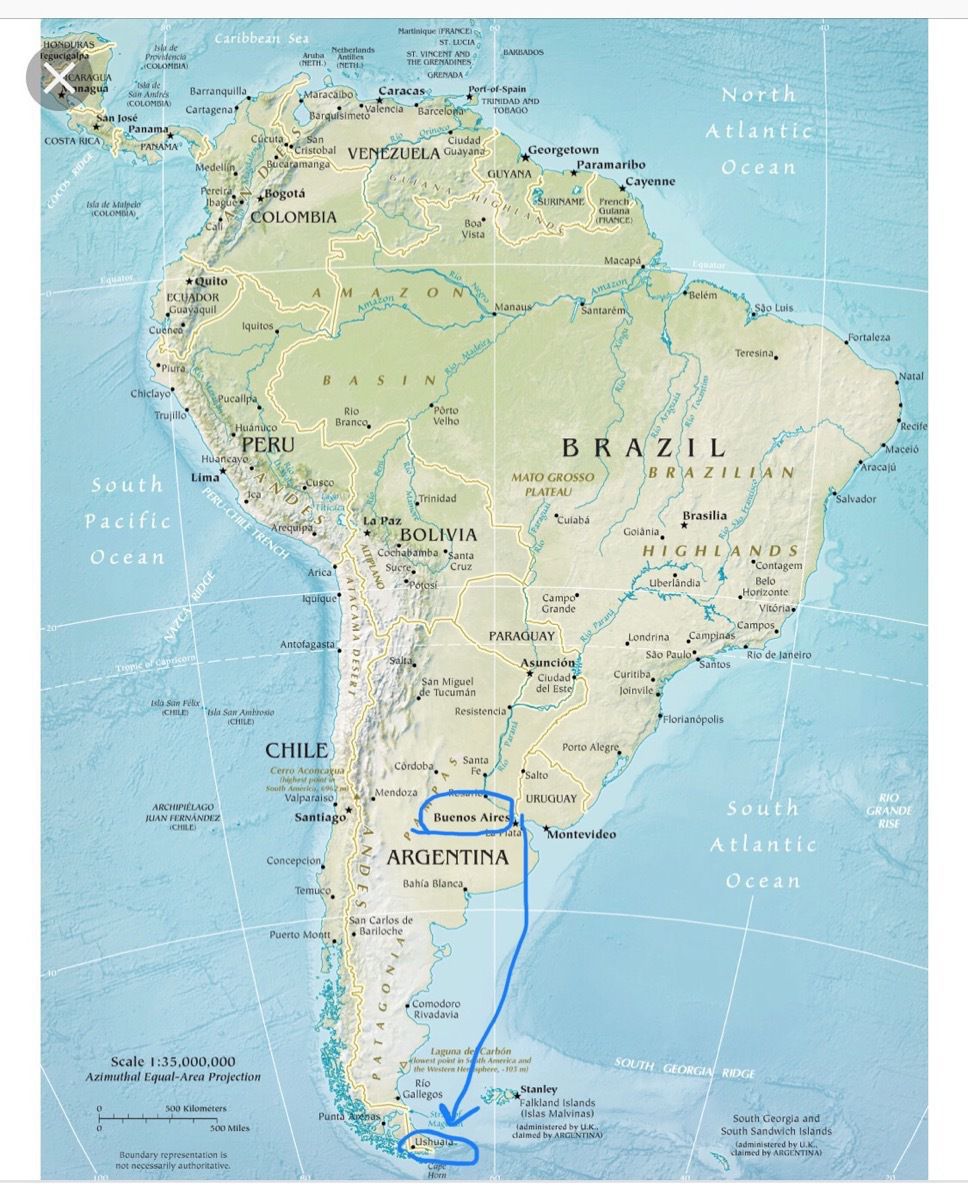 I was surprised when I looked out the window of the airplane to see that the Ushuaia airport runway.  Both ends of the runway are beside the water—but the landing was a smooth one.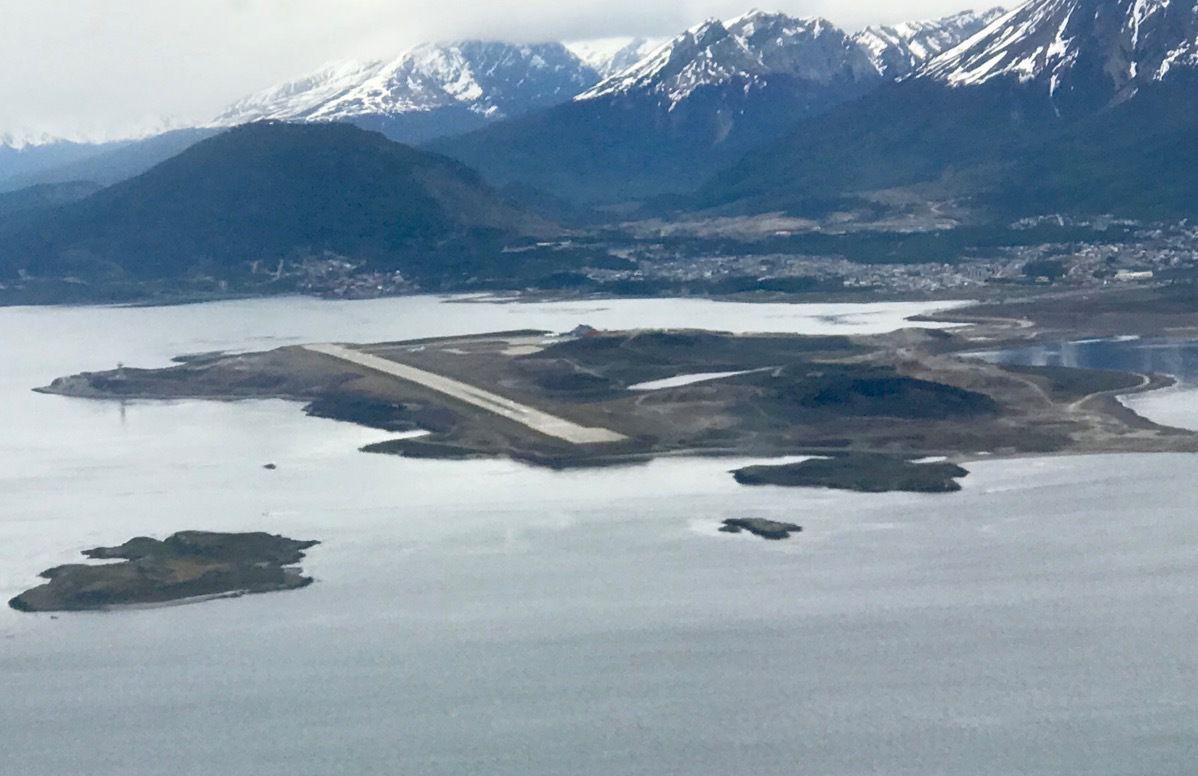 We have arrived! I was shocked to learn that Ushuaia has a population of 90,000 and is a very safe place to live.  Especially in light of the fact that originally prisoners were sent here like in Australia.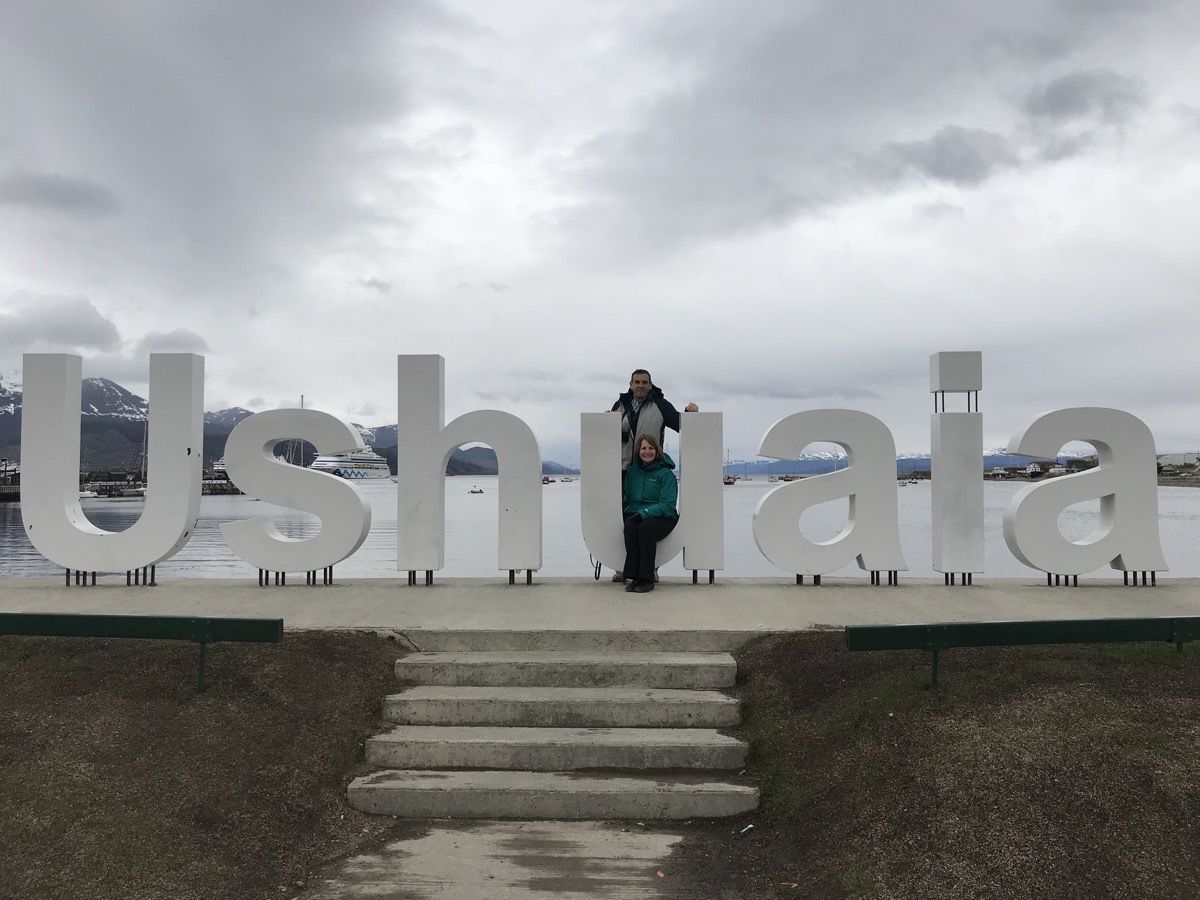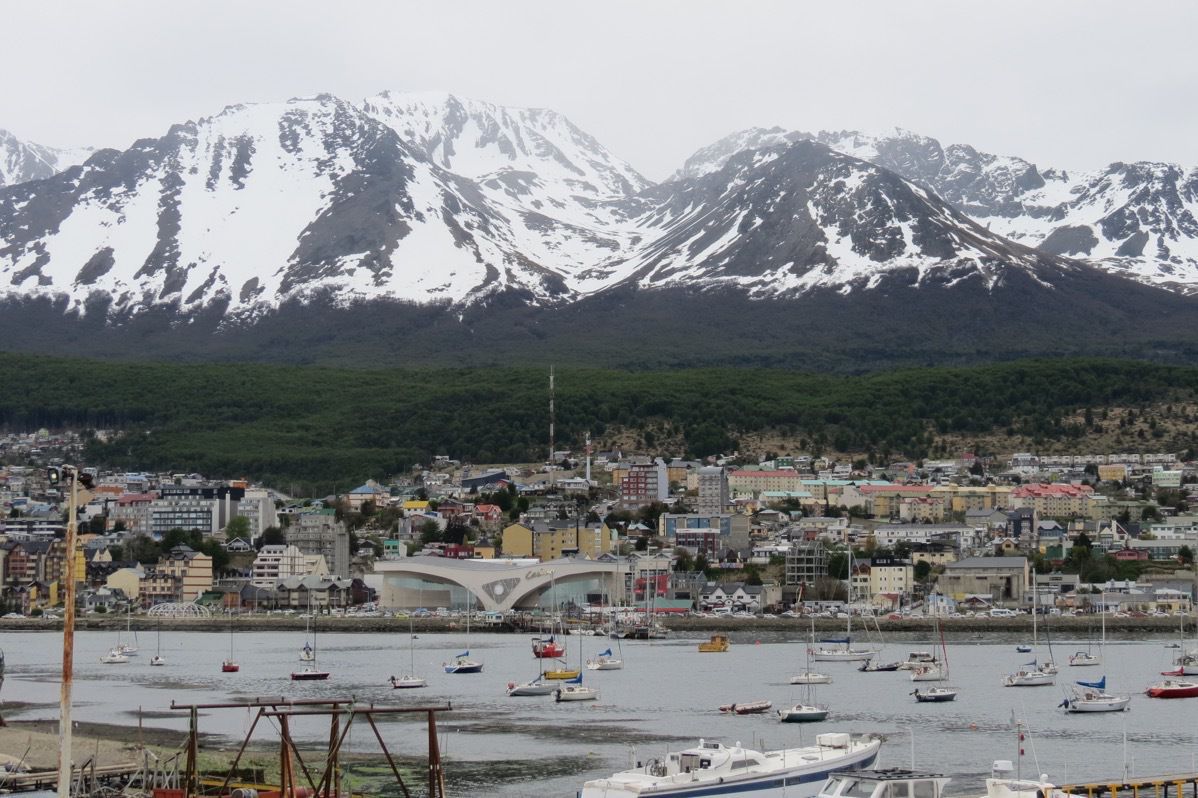 This sign reads "Ushuaia end of the world. The inhabitants of Ushuaia welcome you."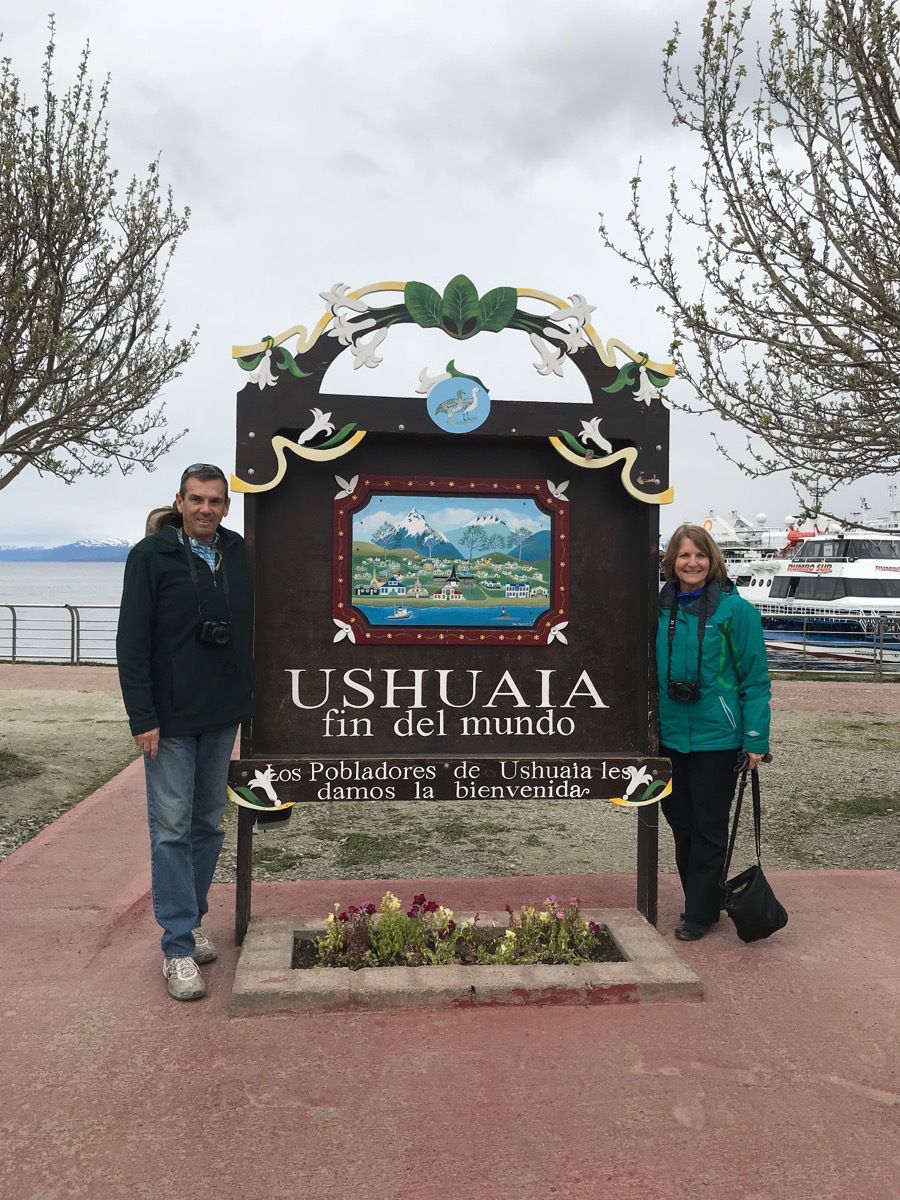 We had free time to walk around the city for about 2.5 hours and grab some lunch and look through some stores. At 3:00 we boarded our expedition ship MiS Midnatsol.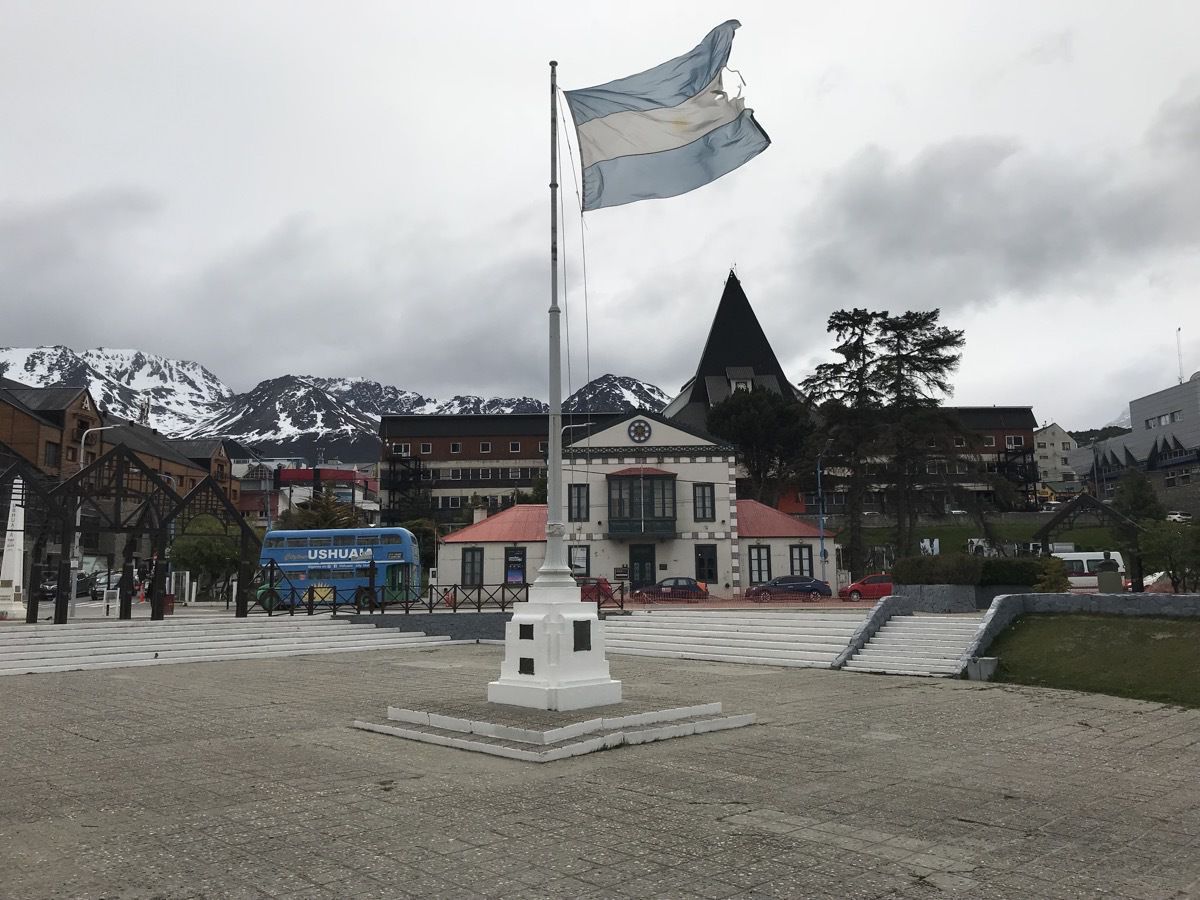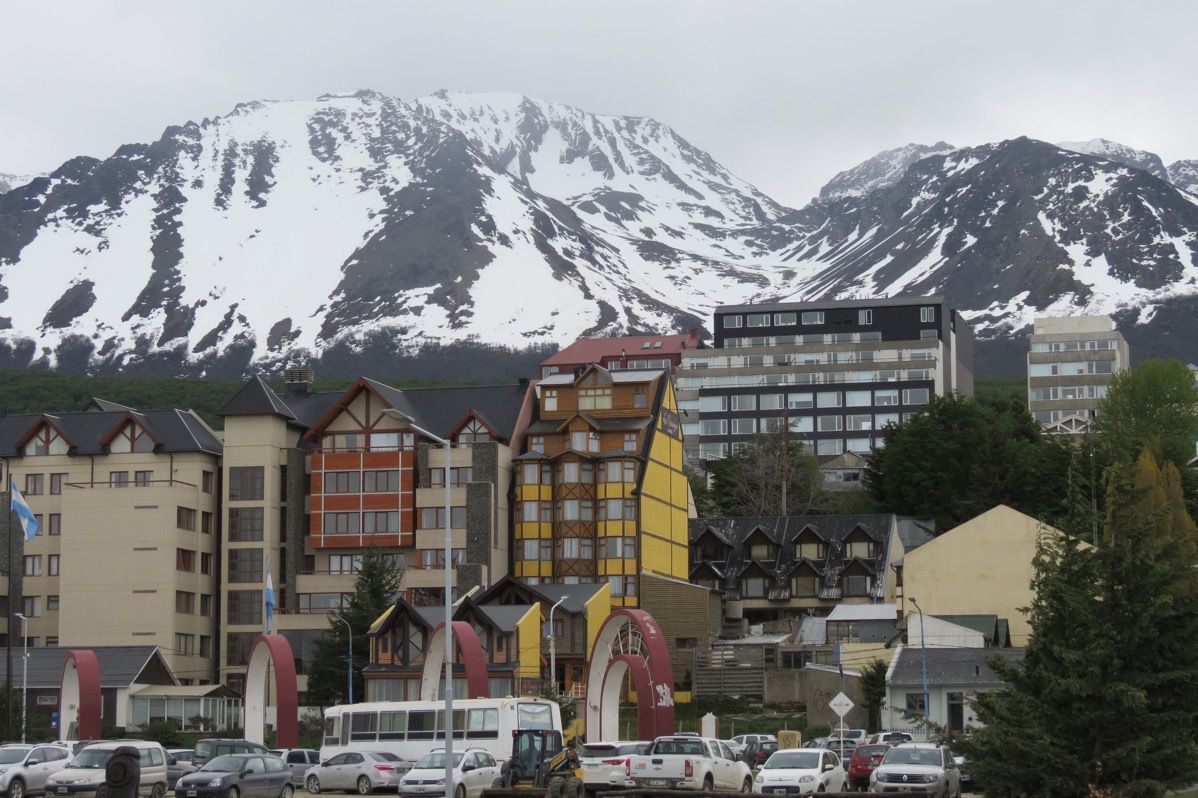 Our safety drill was not the usual run of the mill ship safety drill. In the event of an emergency we will be issued dry suits in addition to our lifejackets.  BRRRHHHH!