We started the day with a bus tour of the city and the first thing we saw was a dog walker with nine dogs who walked very calmly with each other.  Our tour guide told us the average worker's salary is $400 a month and a dog walker can easily add another $400 a month to her income.  Residents don't pay income tax until they earn $800 a month and this additional dog walking income is pay in cash and not reported.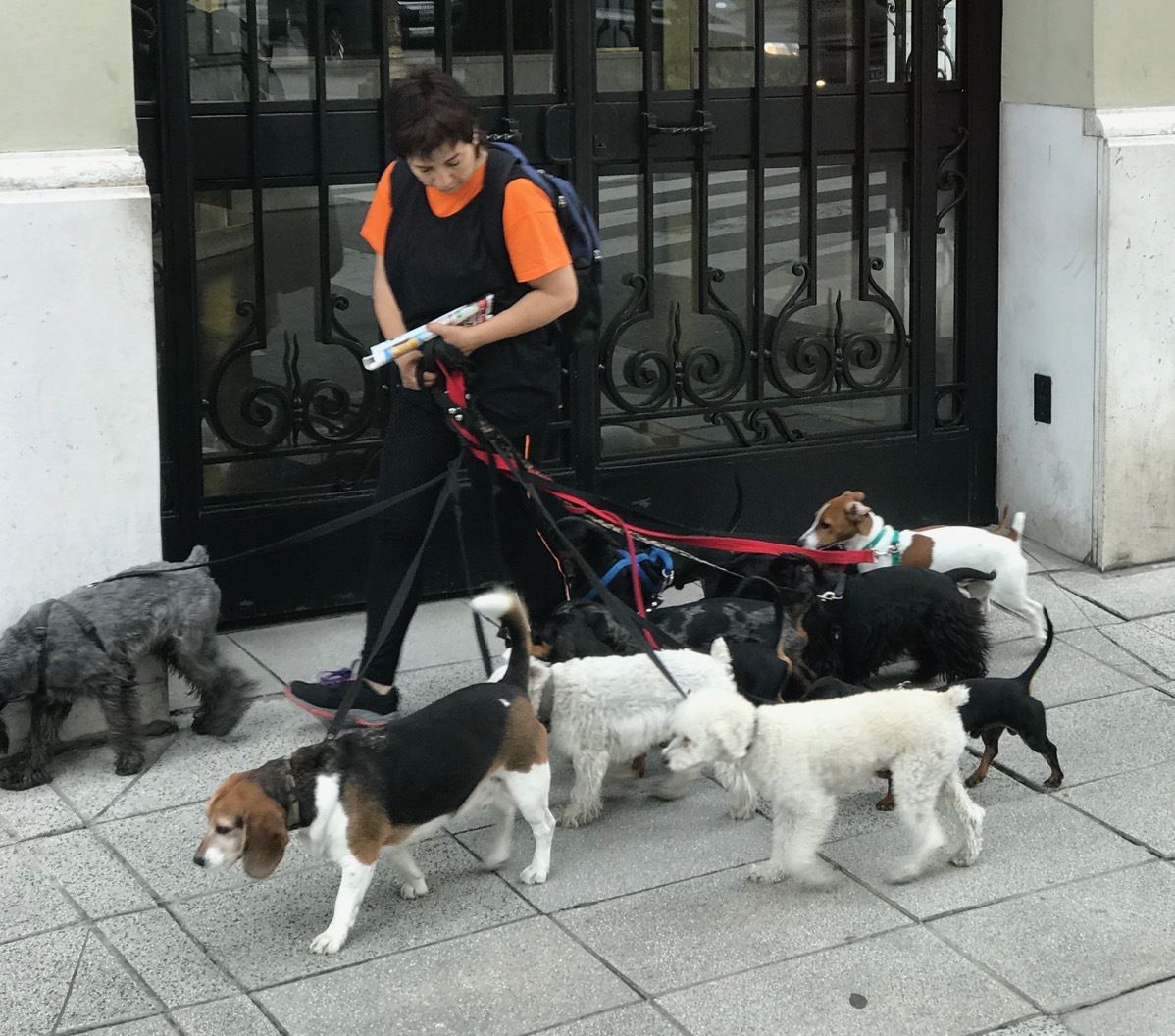 Our first stop was at La Casa de Rosado-Palacio de Gobierno where the Peron's ruled and where Eva Peron gave her famous speech, memorialize by AndrewLloyd Webber's "Don't Cry for me Argentine" song from the musical Evita. She made her speech from the upper balcony with the three domed shaped windows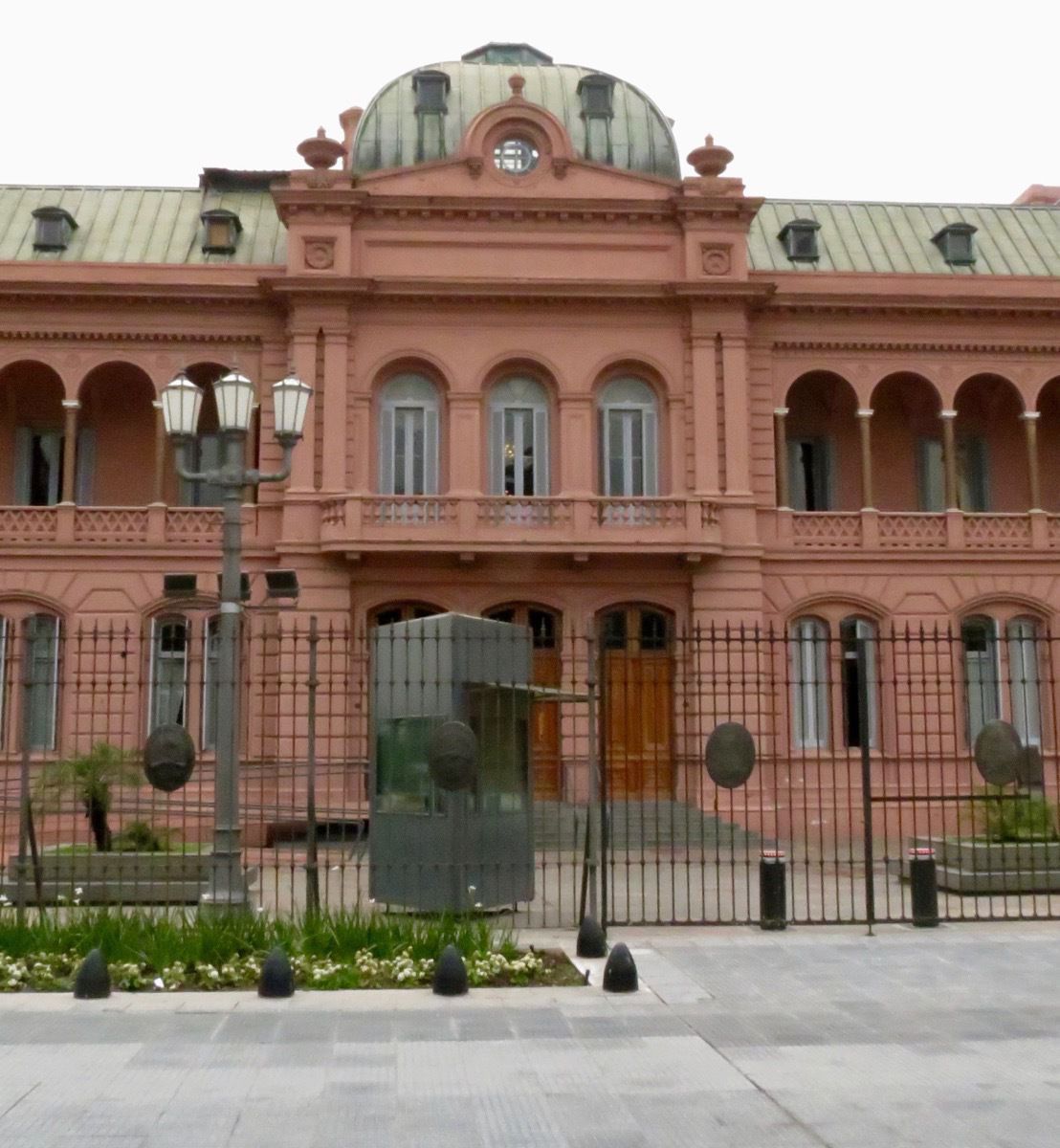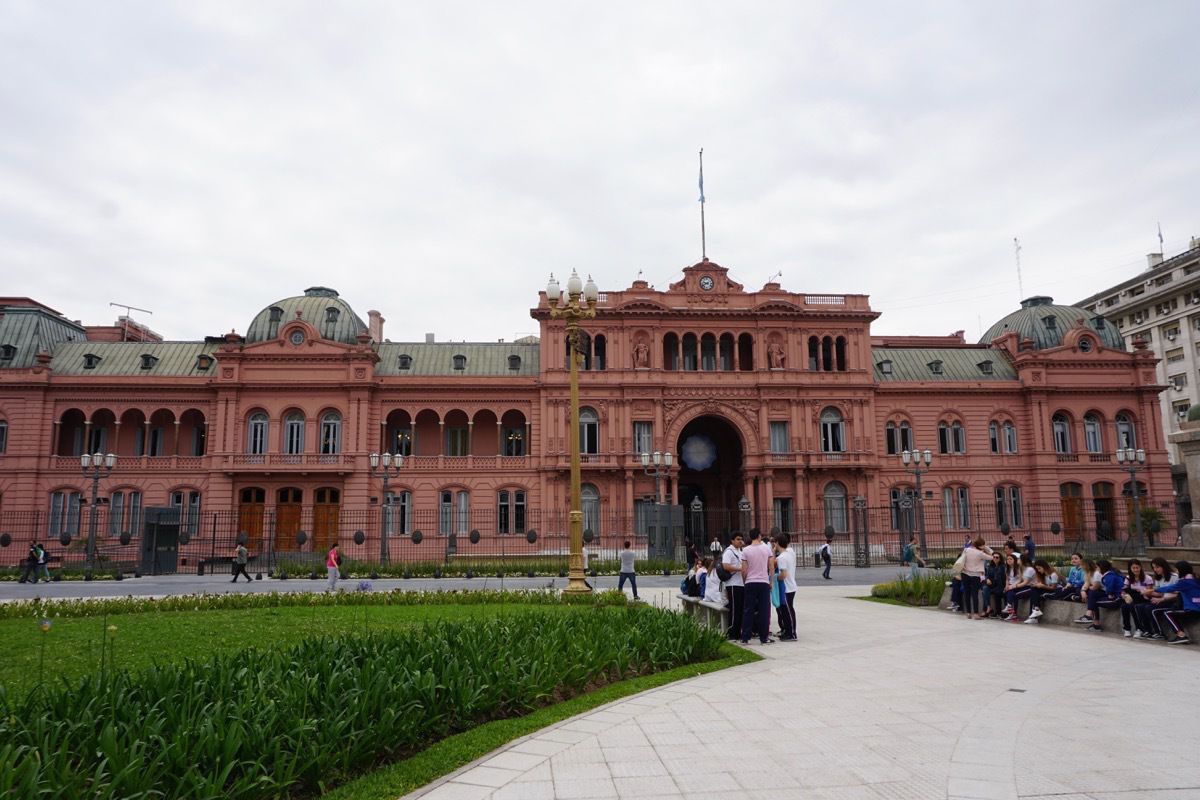 We also watched the changing of the guards.

On Thursday afternoon  at 3:30 women march around this monument for 30 minutes in remembrance of the 30,000 missing people and 500 babies that were taken during the Revolution in 1978.  The "dirty war" was a campaign waged by Argentina's military rulers against left-wing opponents. It began when a military junta led by Gen Jorge Videla seized power on 24 March 1976, in response to a period of political instability and growing violence after the death of President Juan Peron. The pretext of this gruesome war was to overthrow the left-wing political parties. However, the Argentinean military simply used it as an excuse to oppress, torture and murder countless civilians.  By using DNA samples from the grandmothers, 127 of these babies have been found so far. (They would be around 40 years old now).  The white scarfs painted on the street represent the women killed and white scarfs are worn by the mothers as they march each Thursday..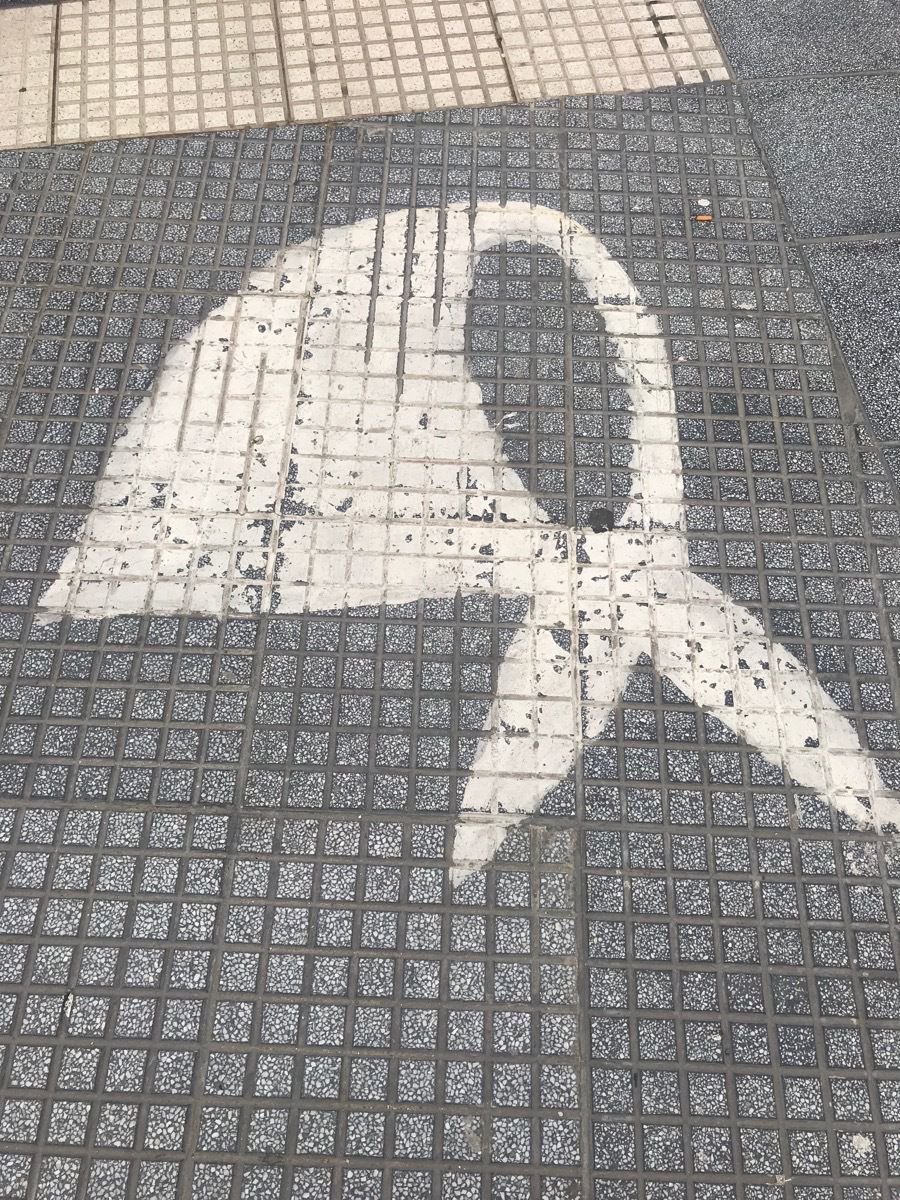 Buenos Aires Metropolitan Cathedral
This is the church where Pope Frances led mass when he was Archbishop Jorge bergoglia before ascending to Pope in 2013.




La Boca neighborhood
Colorful buildings with artists and salsa dancing which is great to visit in the afternoon.  They close at 5:00 because the neighborhood isn't safe in the evening.





artwork for sale along the street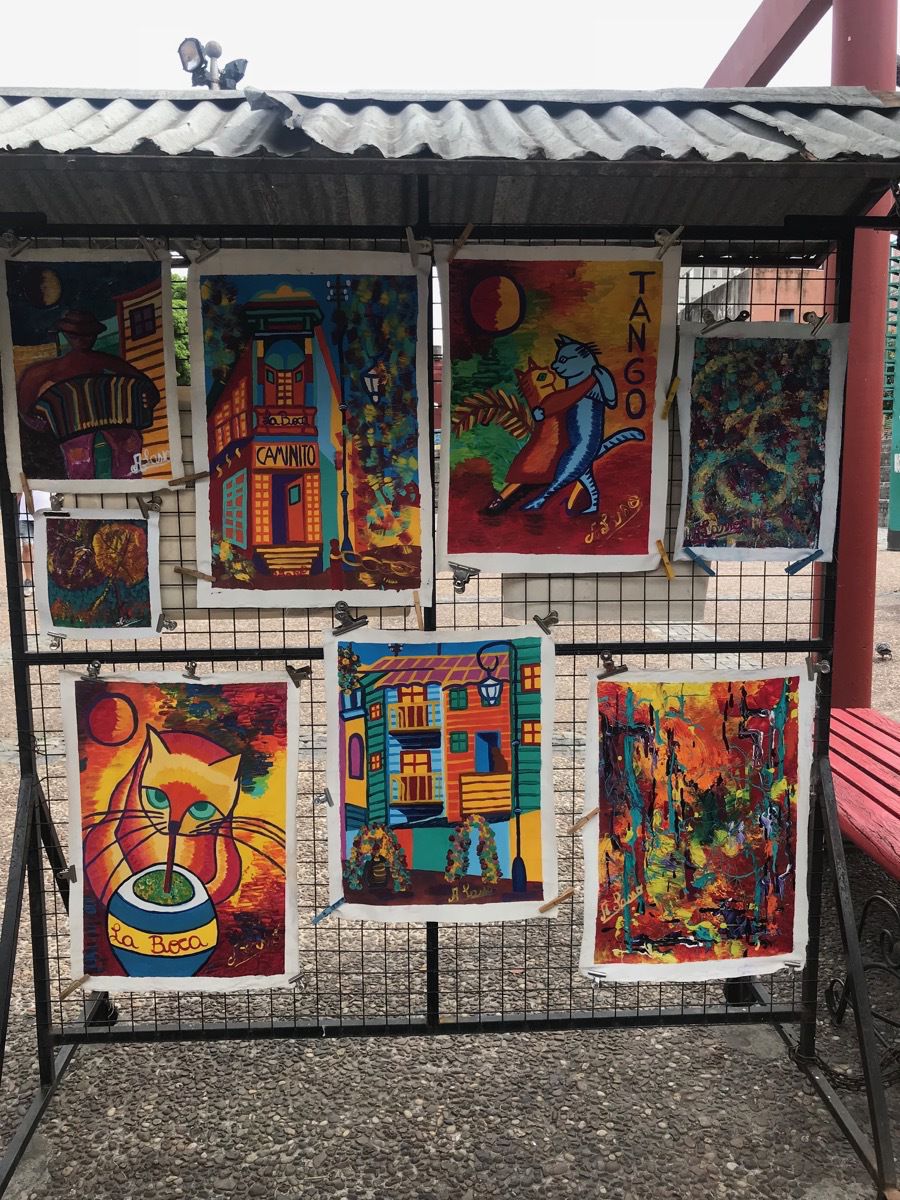 These three looking down from a balcony are referred to as the holy trinity:  famous soccer player Diego Maradona, Eva Peron, and Carlos Gardel, famous salsa dancer.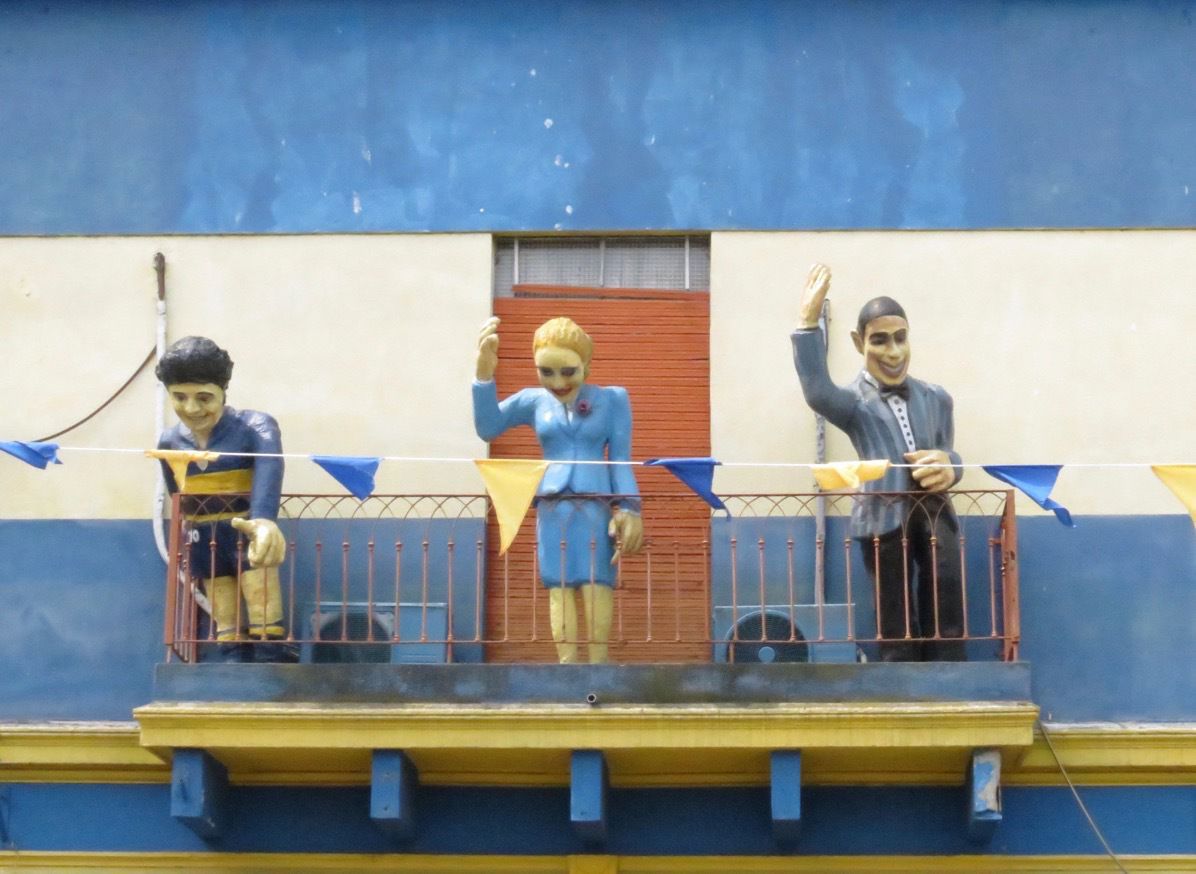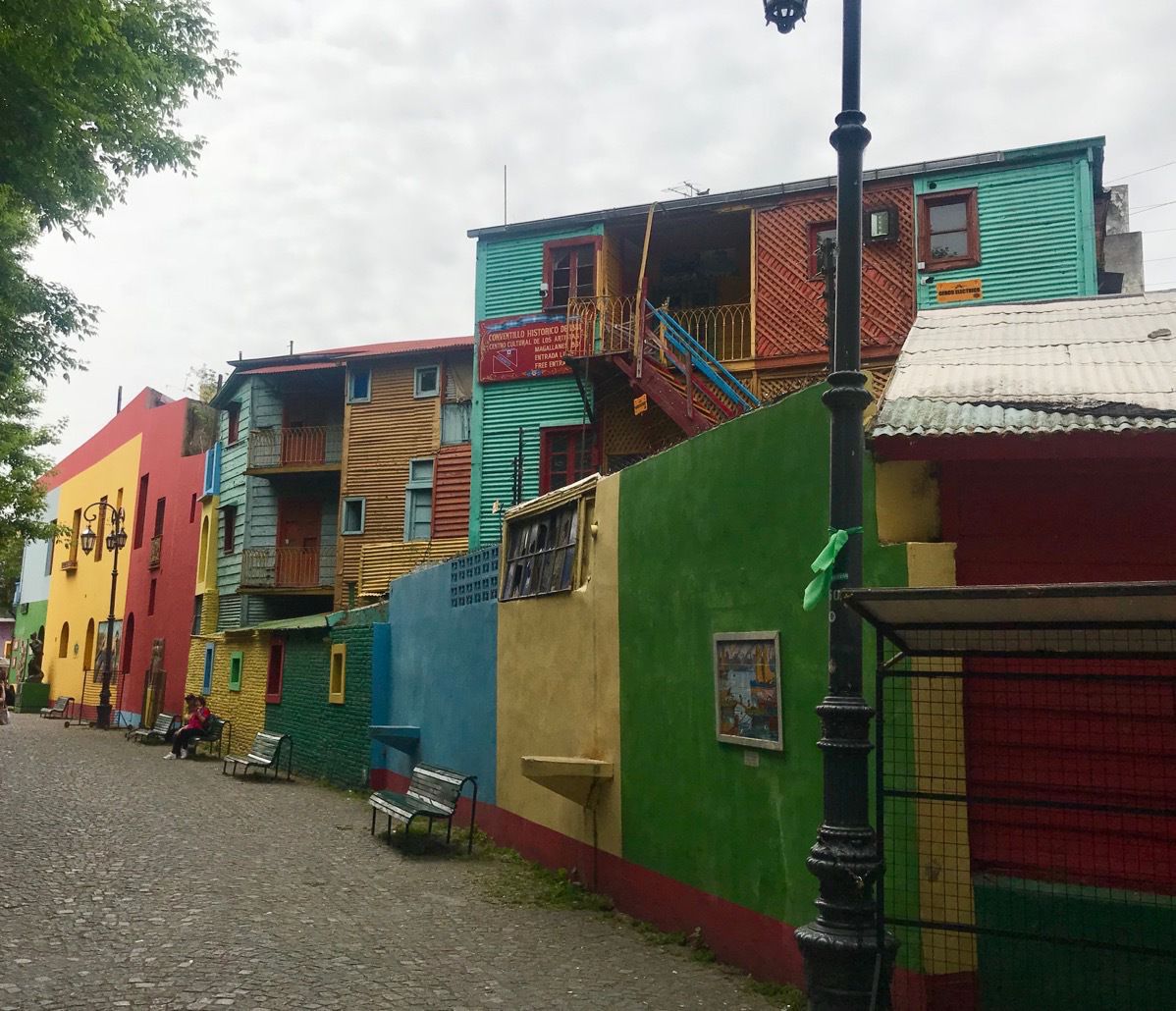 These dogs are walking in style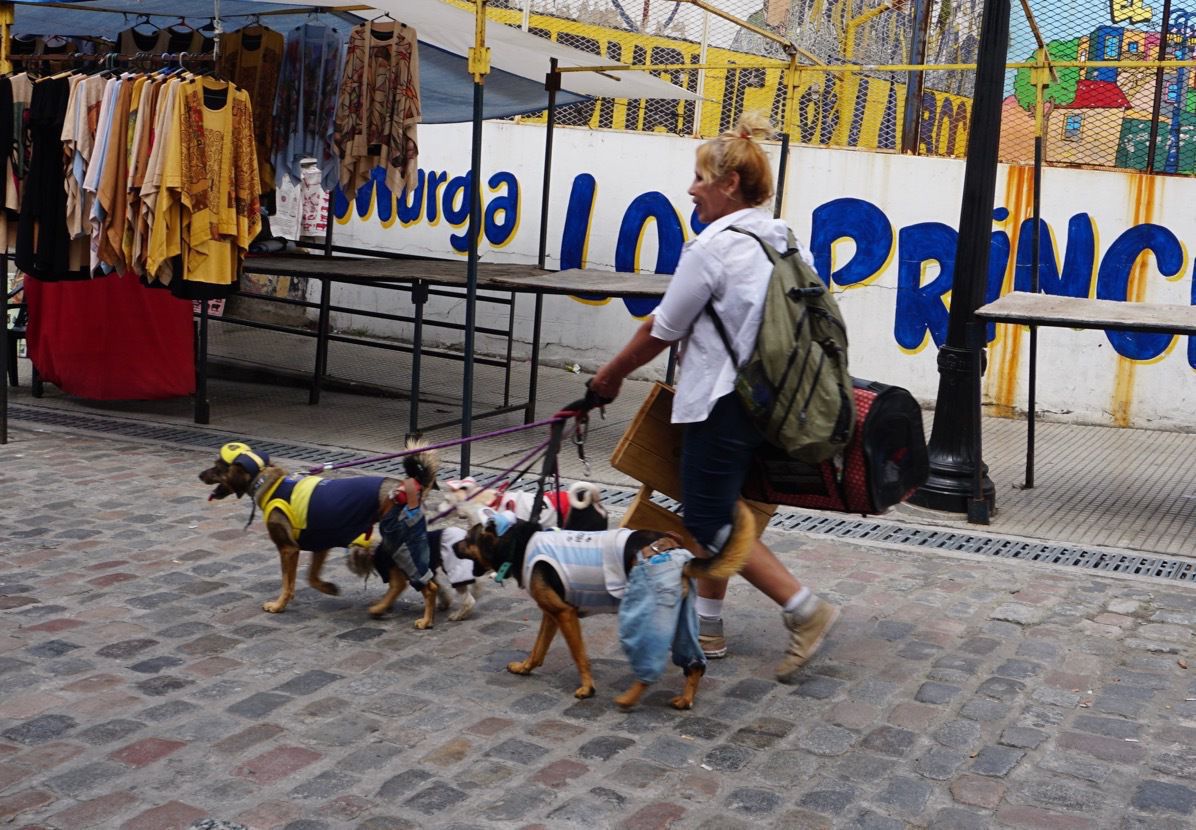 Floralis Generica
The Floralis Generica, a Buenos Aires landmark, is a 65' stainless steel flower that opens and closes its petals with the sun. It was designed by Eduardo Catalano in 2002 and symbolizes hope reborn every day.  The flower remains open all night four times during the year:  May 25 (May Revolution), Sept 21 (start of spring), Christmas Eve and New Year's Eve.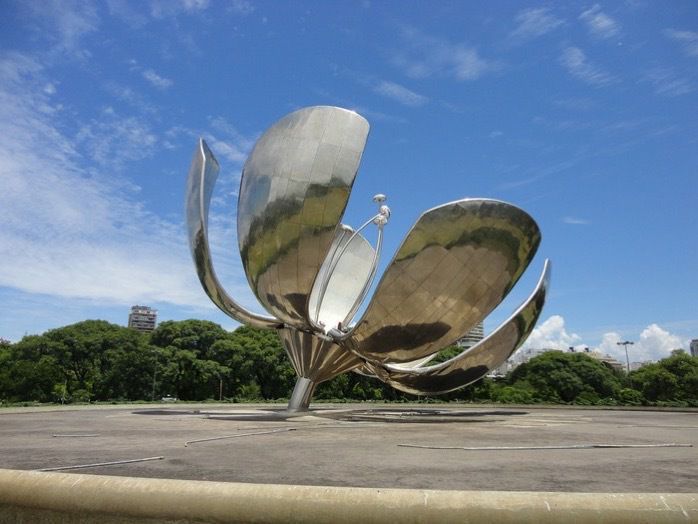 Recoleta Cemetery
For those of us who thought cementarys in New Orleans were unique and extravagant, the Recoleta Cemetery is filled with over 6,400 graves.  It's the final resting place of Eva "Evita" Peron, the iconic first lady who was beloved by the public until her death in 1952.  Her final resting place is actually over 16 feet underground in a heavily fortified crypt so no-one can disturb her remains.  Interestingly enough, her name is not even on this grave. The public still bring fresh flowers here every single day.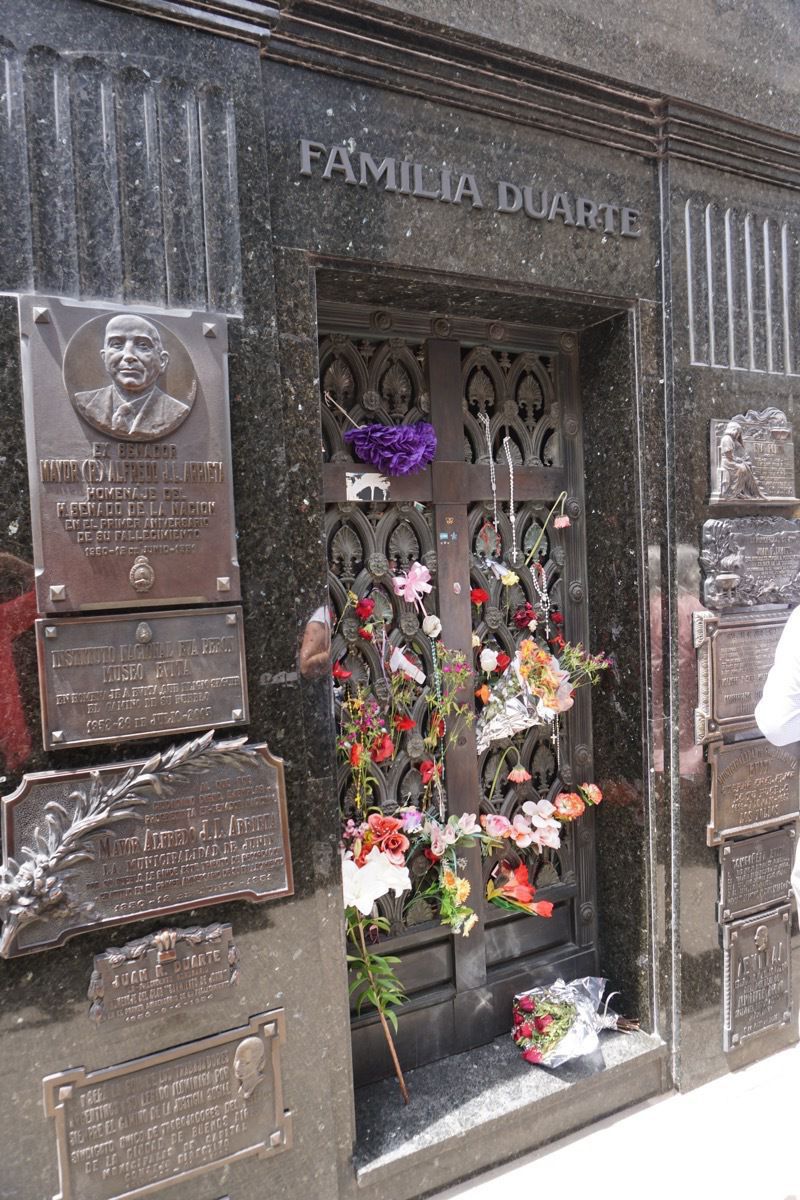 One Liliana Crociati de Szaszak's Crypt has an especially interesting story: She was killed by an avalanche while honeymooning in the Alps.  Her parents, Italian Immigrants to Argentina were grief stricken and modeled her grave after their daughter's childhood room.  There is a statue of Liliana and her dog, Sabu who supposedly died at the exact same time continents away.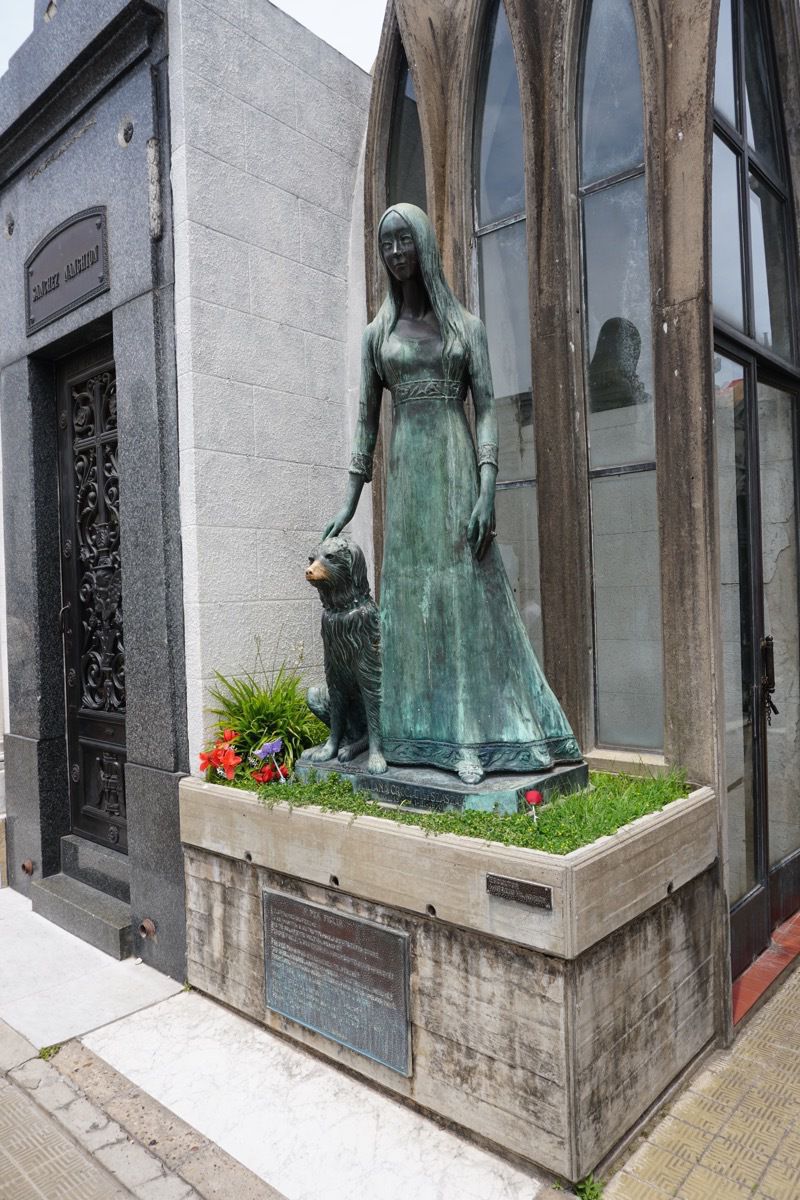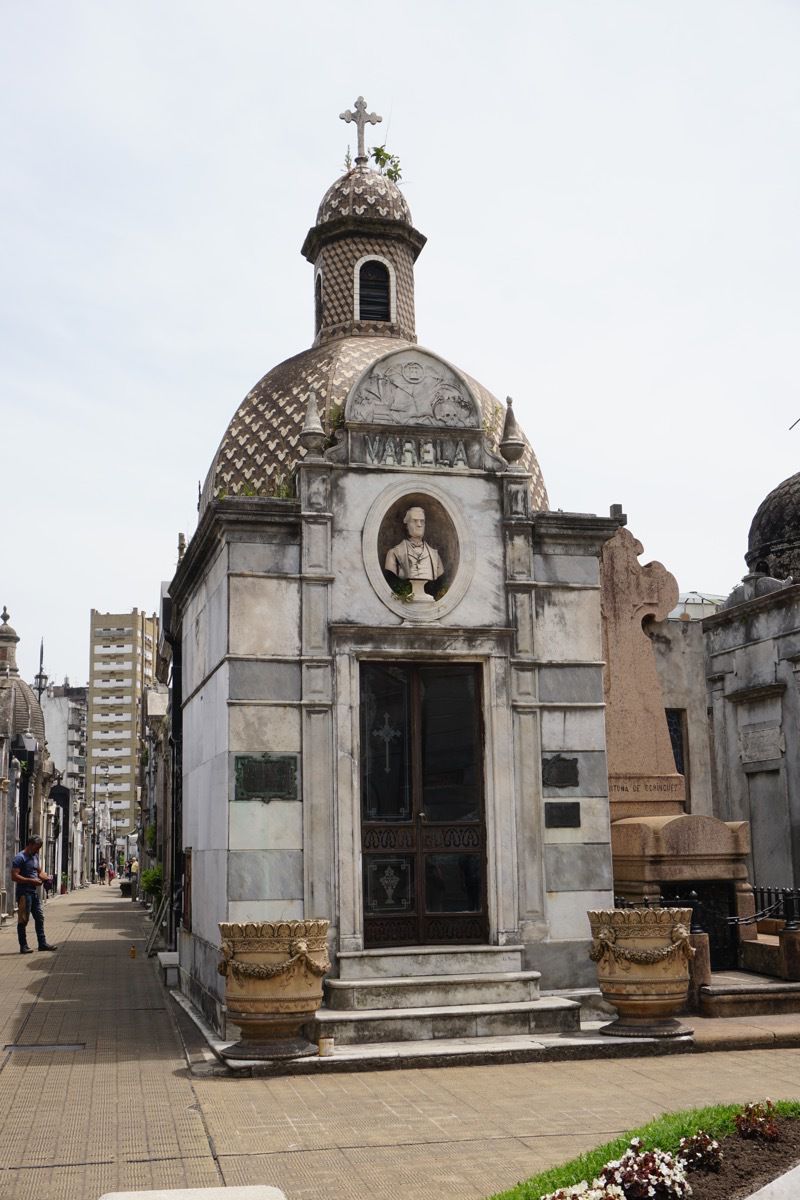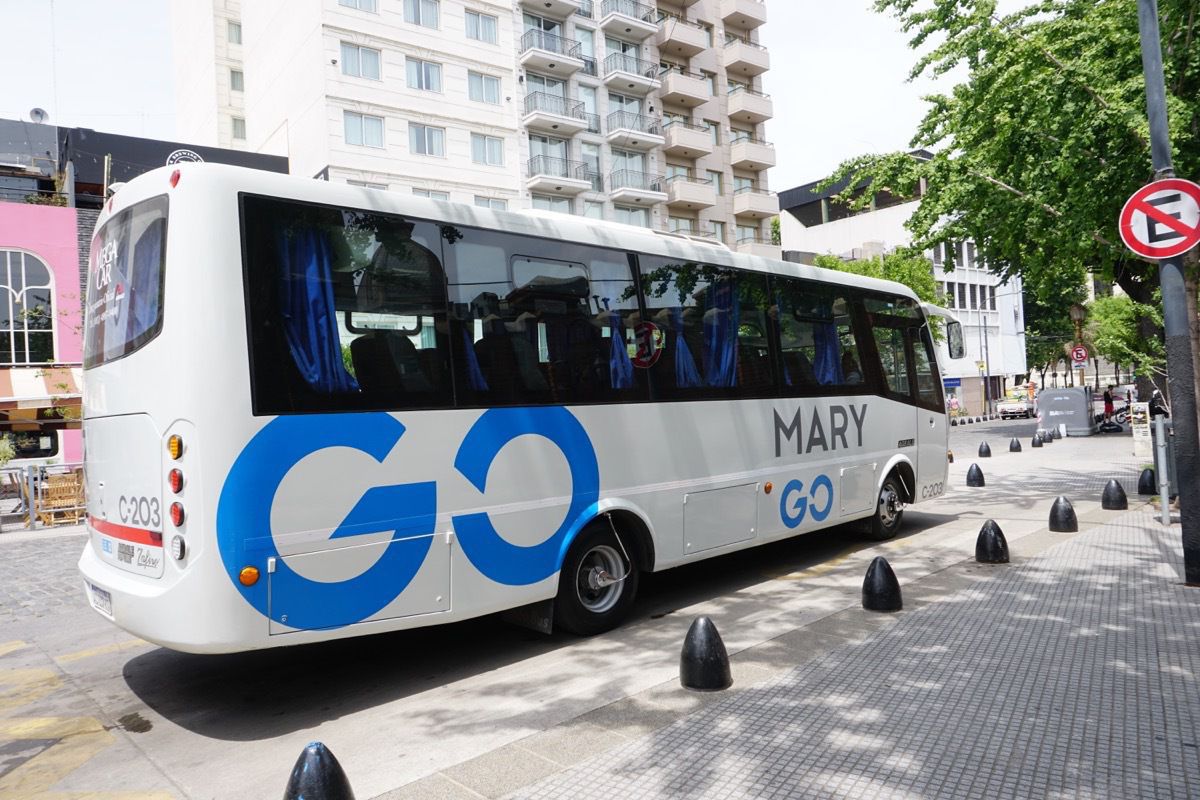 I thought this bus was appropriately named for me.