Stonehenge and Salisbury,, England
Since this was our first port in England, the English immigration required all of us to have our passports checked as we stood in line for over an hour before we could get off the ship.  Since the ship was late getting into port in the morning, the process was even more lengthy because the immigration officials arrived 1/2 hour later than scheduled while we were in line waiting for them. 
We left for our tour at 8:45 and drove by the white chalk cliffs in Portsmouth on the way to Stonehenge.  When we got out of the bus to tour Stonehenge, it was raining hard, cold and very windy.  Nevertheless, we walked up to and all the way around the monument and got drenched.
Stonehenge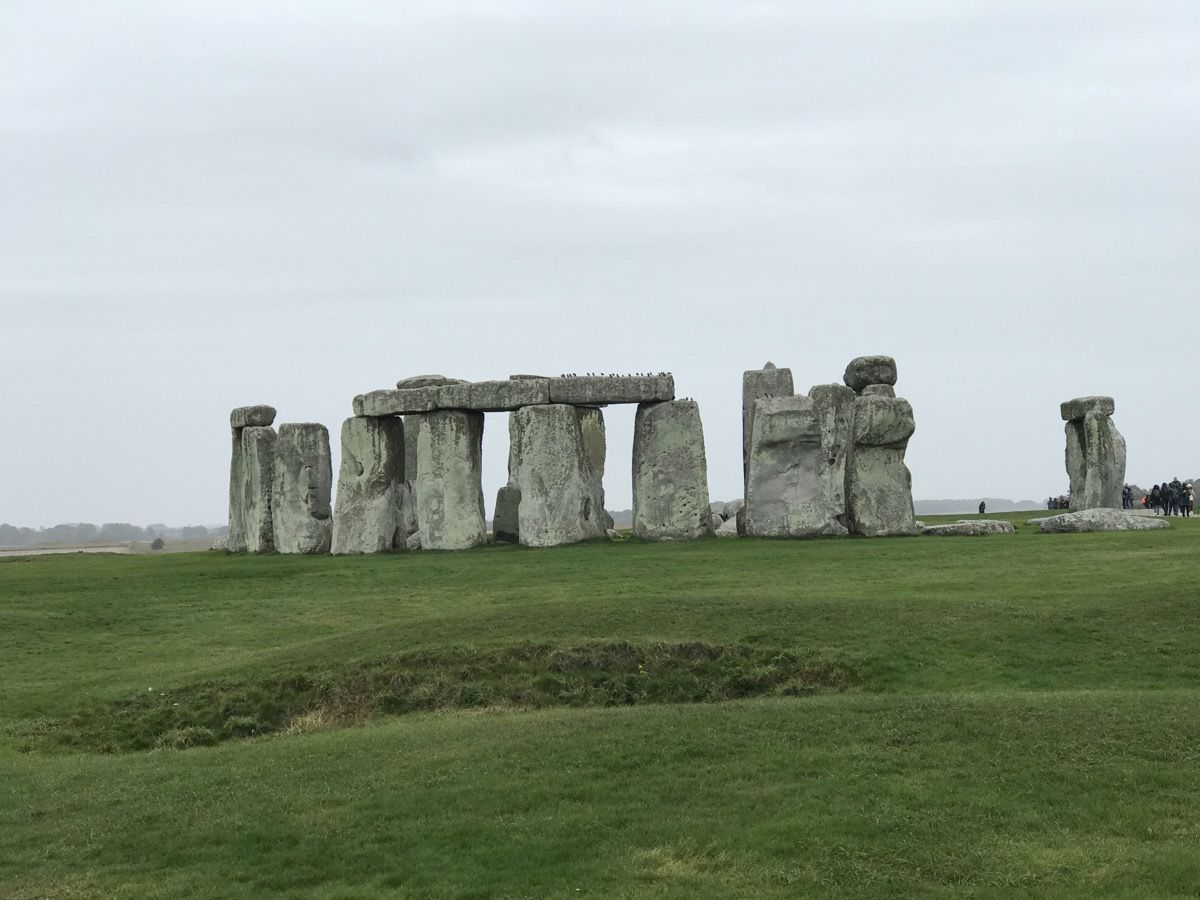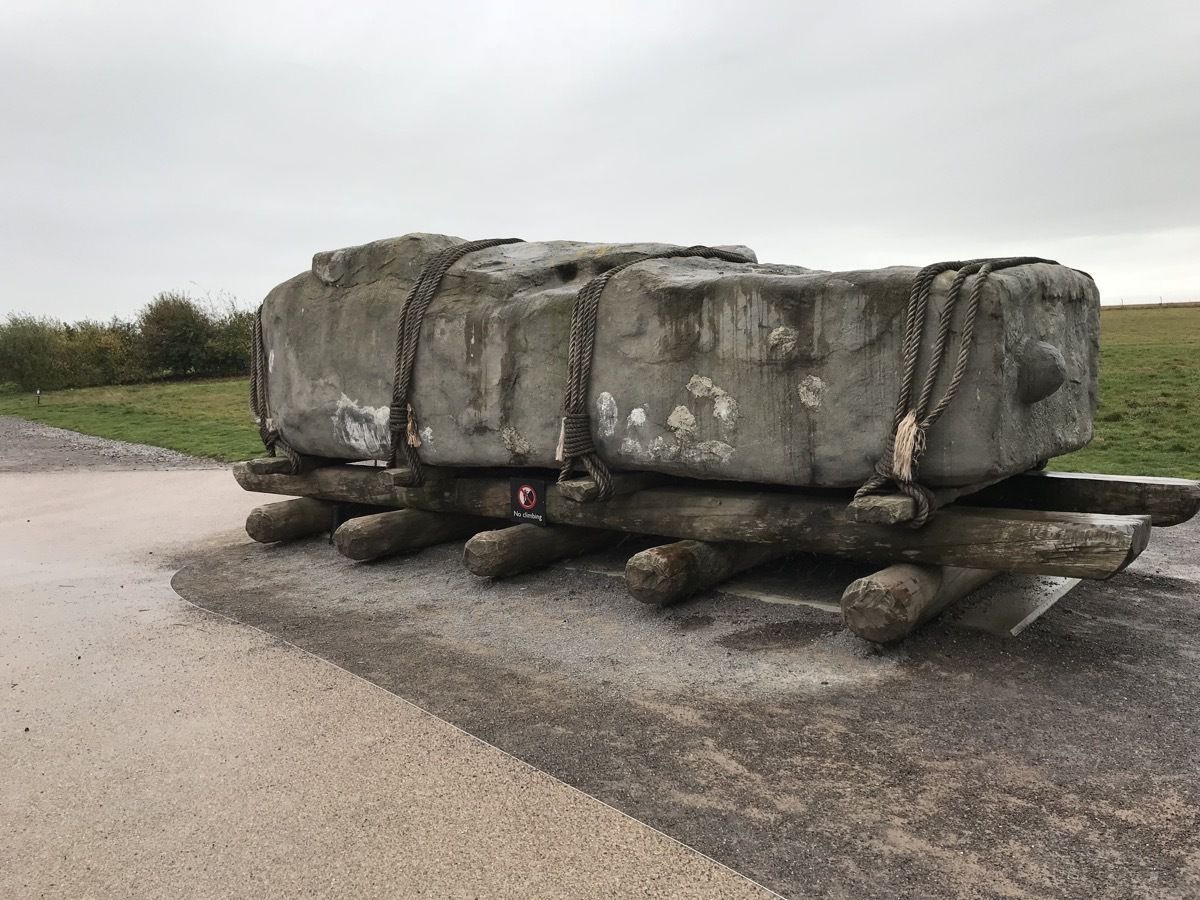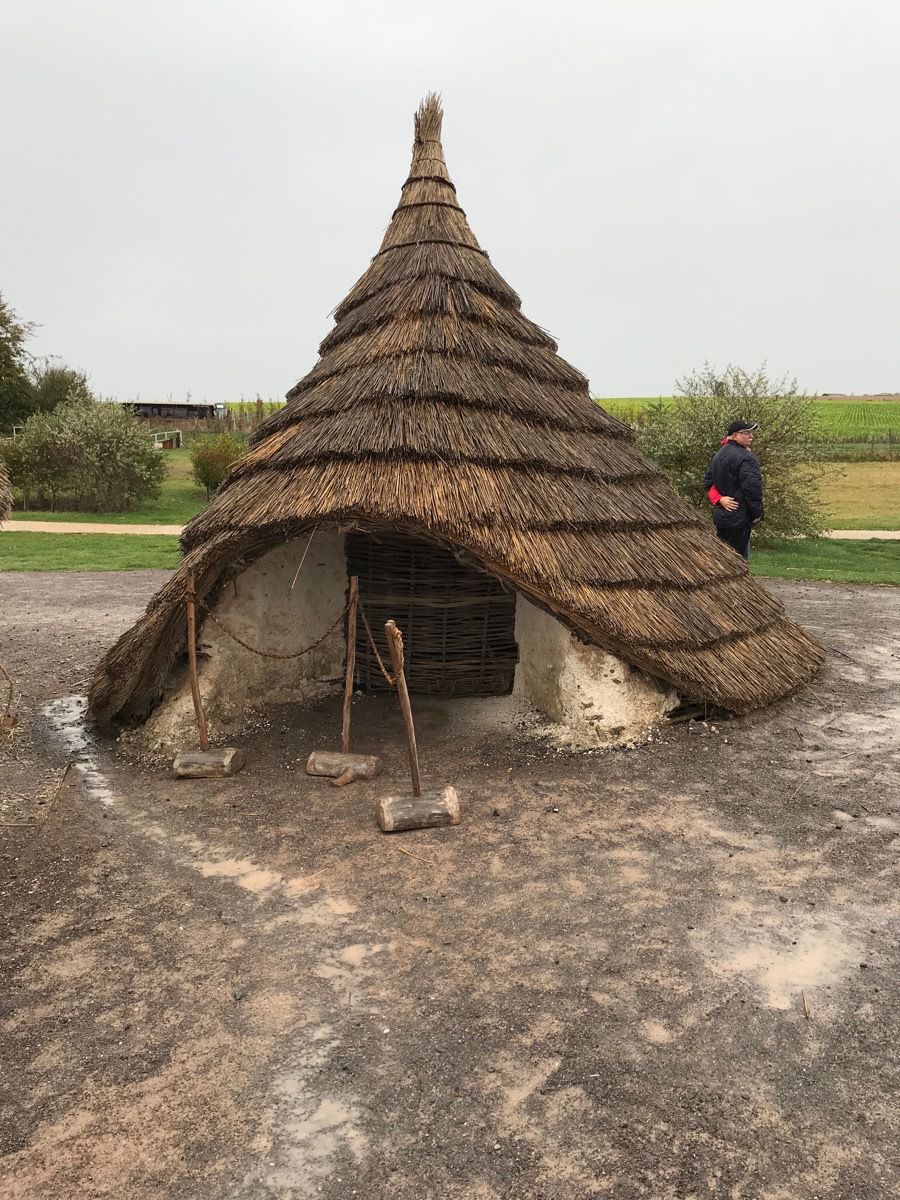 These are the homes the people that built Stonehenge may have lived in based on ruins that have been recovered.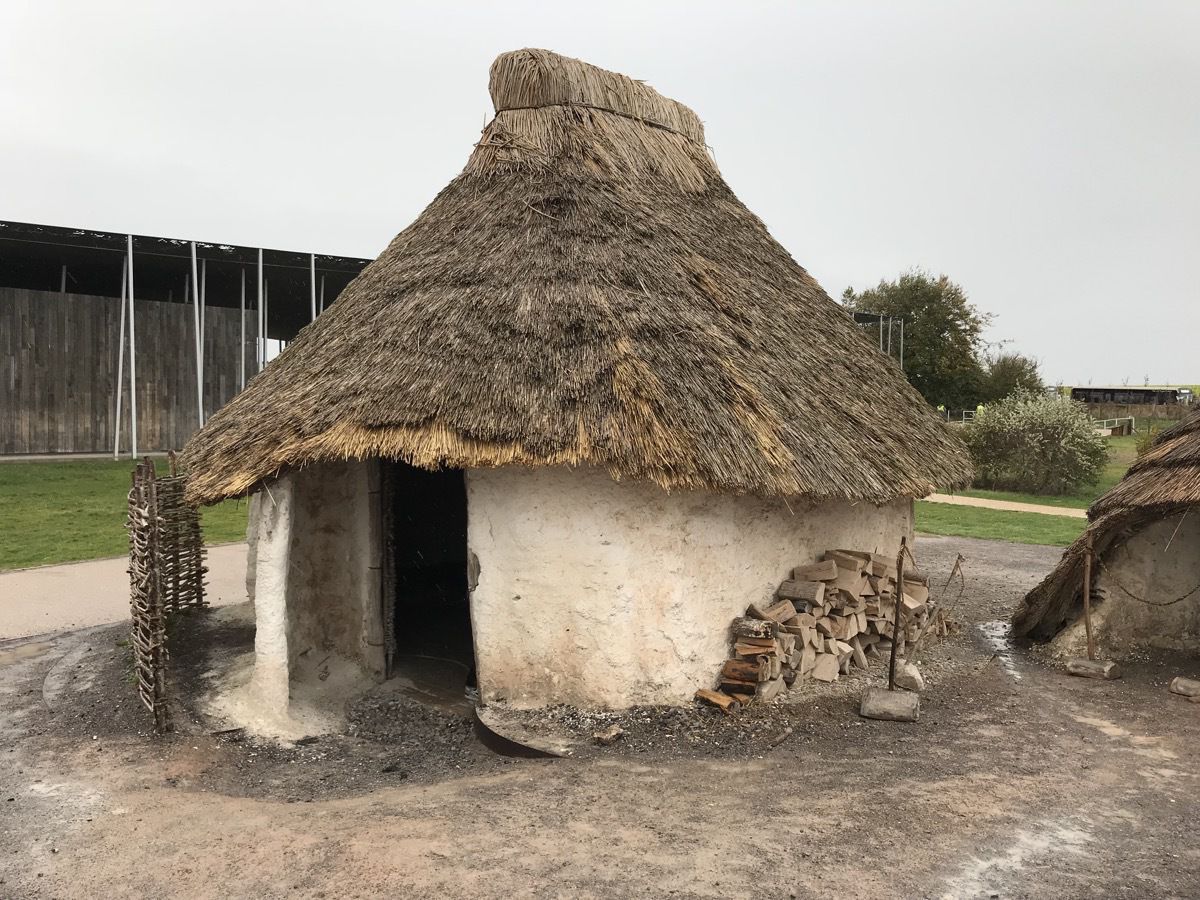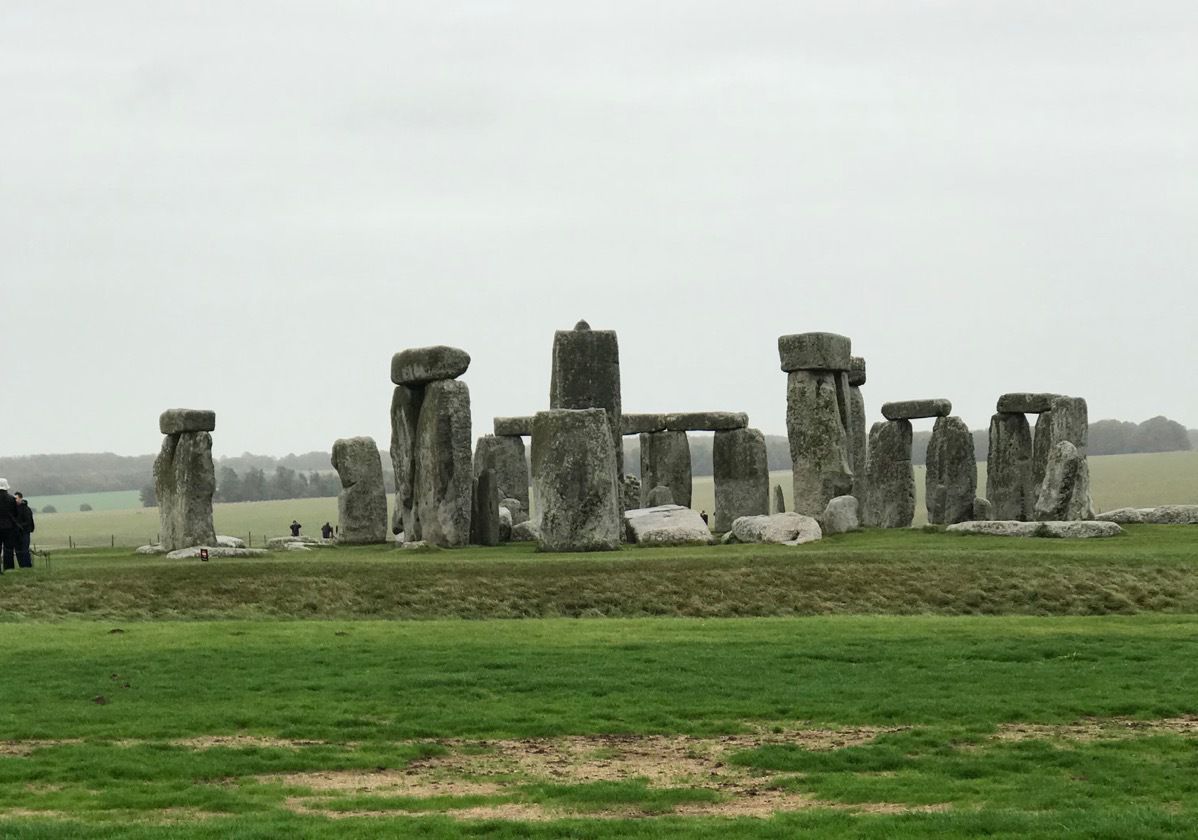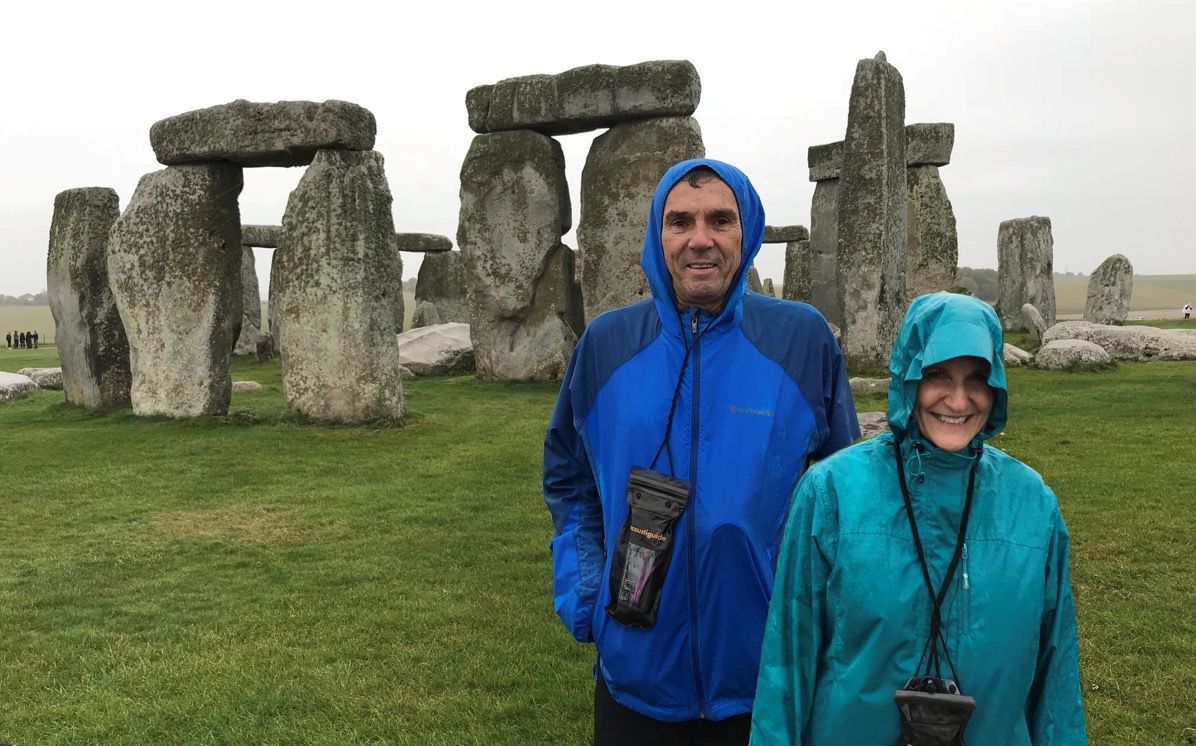 Even though you can't tell from the pictures, it was pouring down rain while we were here.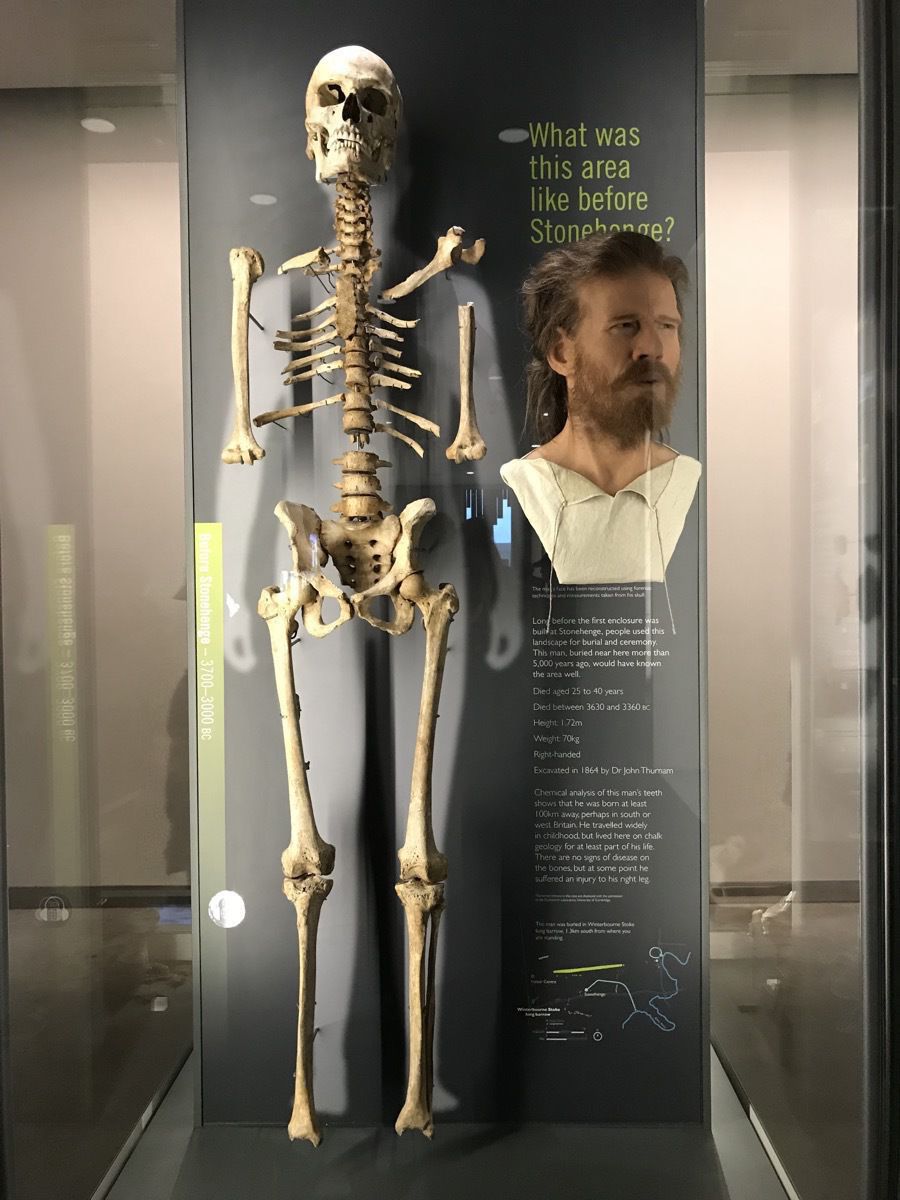 Science is amazing. This man's body is more than 5,000 years old. Long before Stonehenge, people used this landscape for burial and ceremony. Scientists calculate his age to have been 25-40 years. He died between 3630 and 3360BC. He would have been about 5'6" and weighed about 154 pounds. He was right handed. Chemical analysis of the man's teeth show he was born at least 200 miles away. He travelled widely as a child, but lived here on chalk geology for at least part of his life.
Salisbury Cathedral
The Salisbury Cathedral has Britain's tallest spire and houses the  best preserved of four copies of the Magna Carta.  The main part of the church was built between 1220 and 1258 and the spire was added in 1320. When the spire was added it added almost 6,400 tons of weight to the building that only had a four foot foundation due to the high water table.  Without the addition of buttresses, bracing arches and anchor irons over the succeeding centuries, it would have suffered the fate of spires on other great ecclesiastical buildings and fallen down;.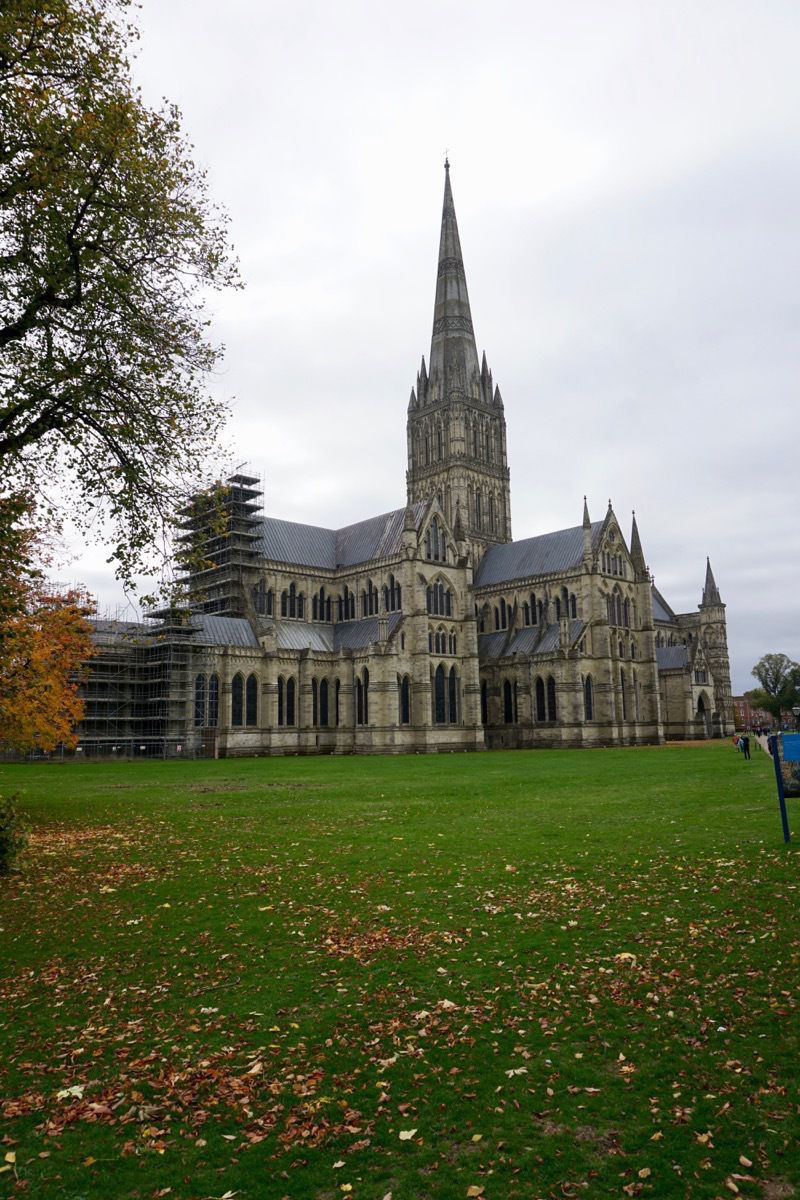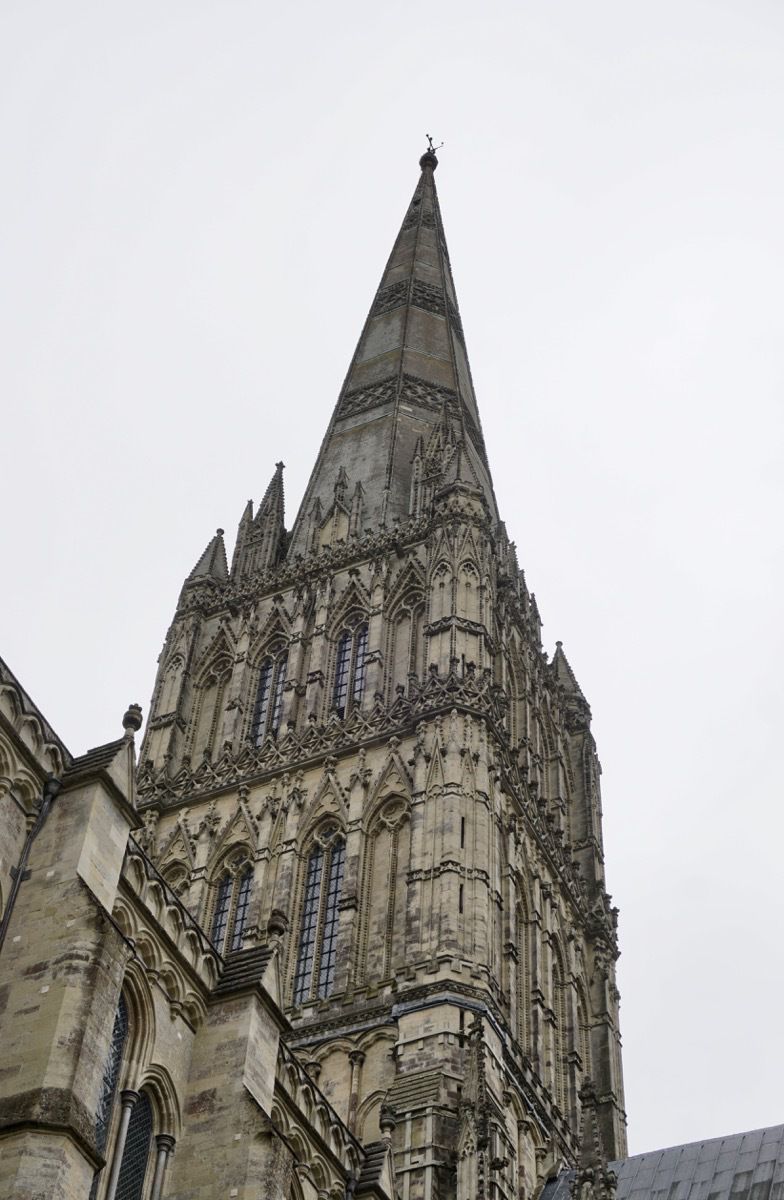 The spire is 404 feet all and weighs nearly 6,400 tons.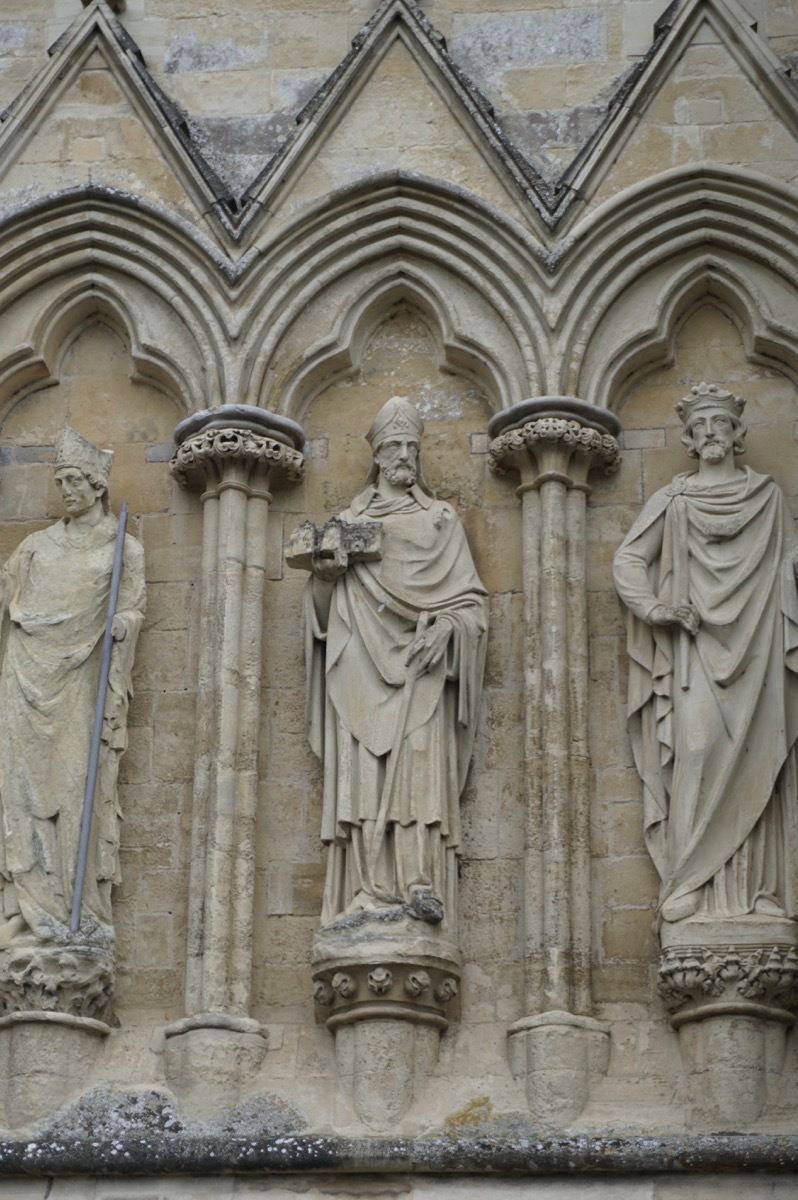 The center Bishop is hold a model of the original church.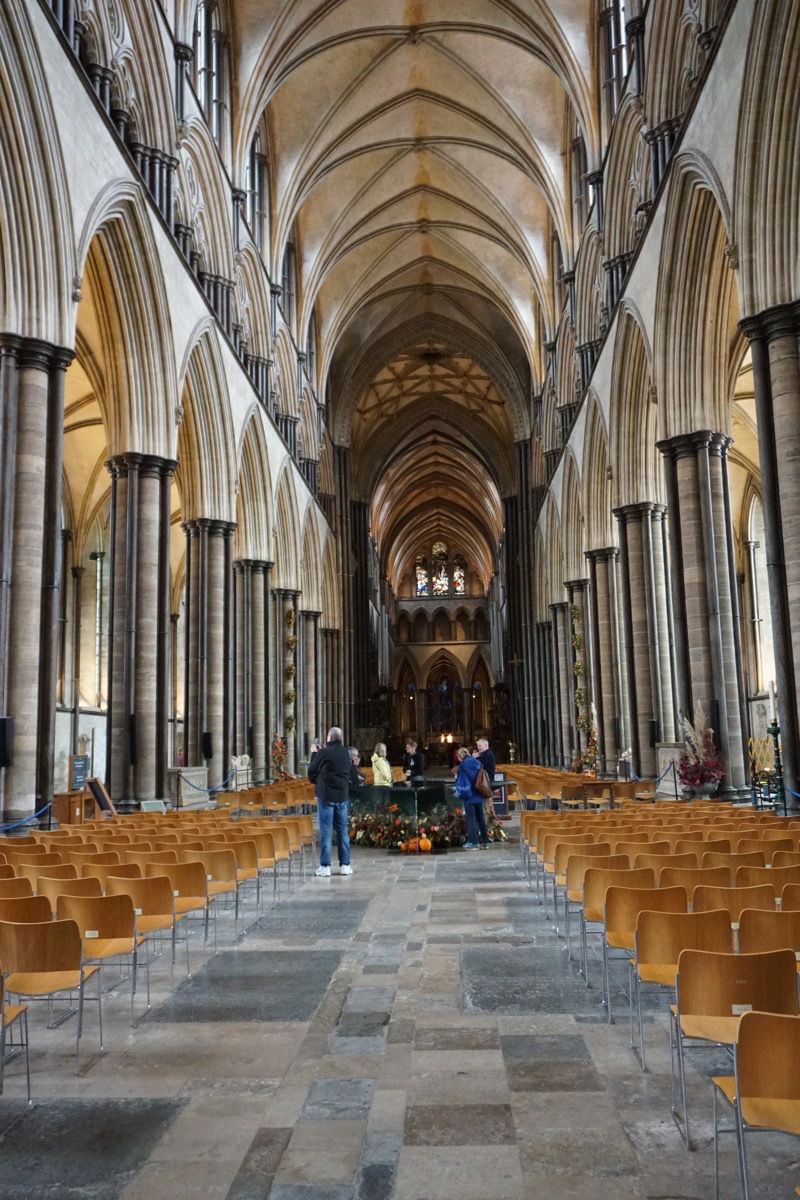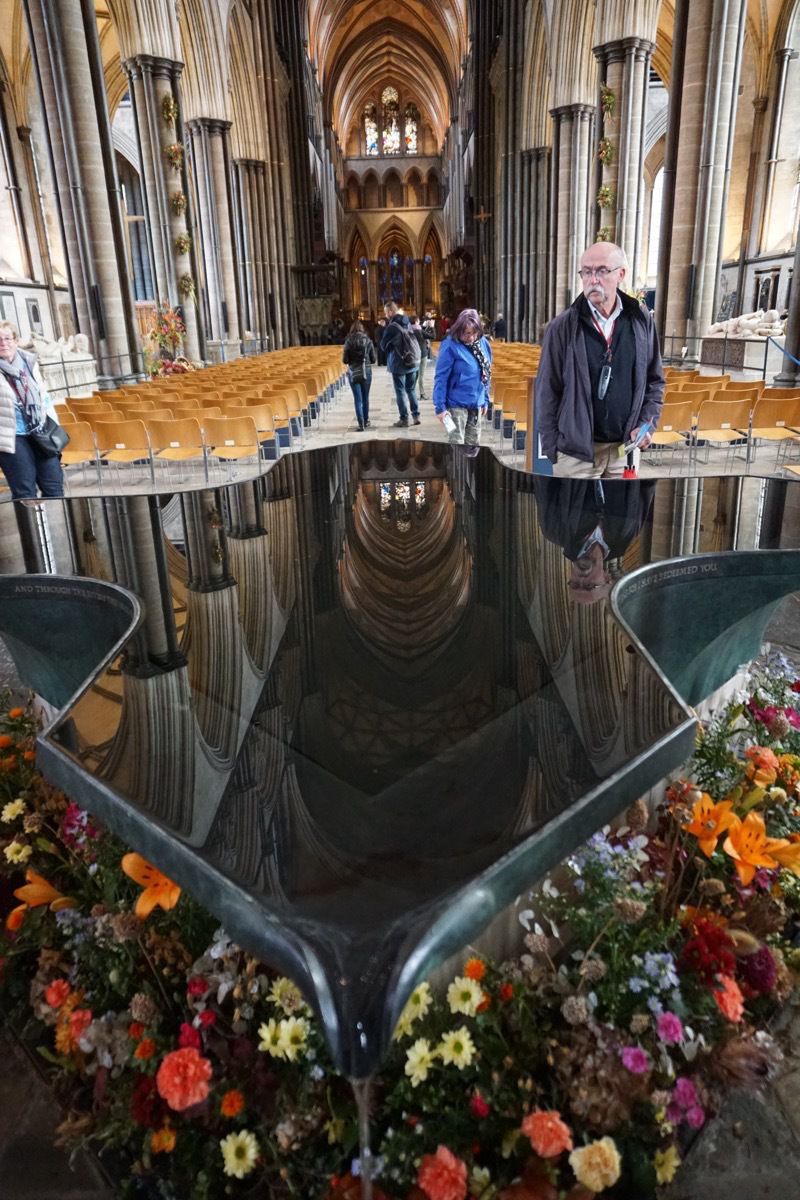 This is the baptistimal font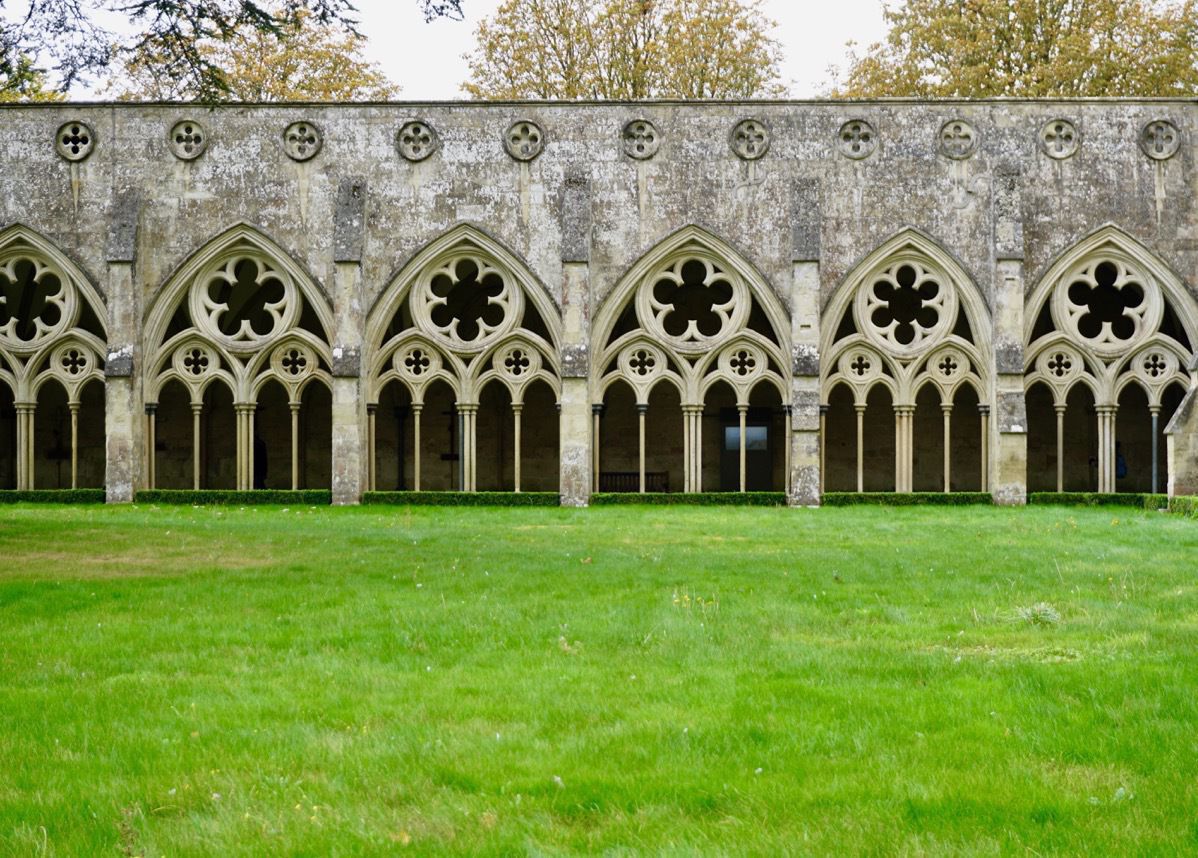 Courtyard walkway.
Magna Carta
The best preserved of the four copied of the Magna Carter is stored here on the couch premises.  We could walk through this boxed area and look at the Magna carter, but no photos were allowed.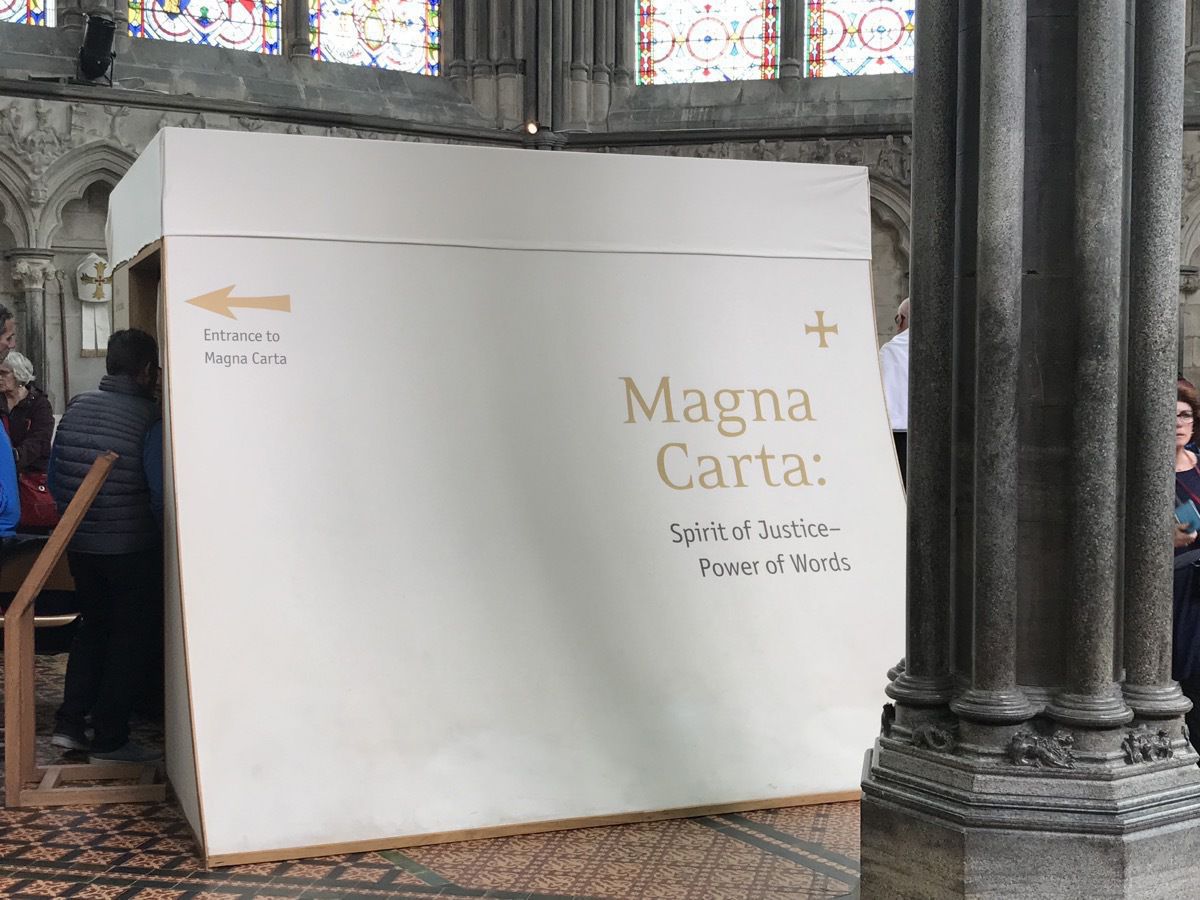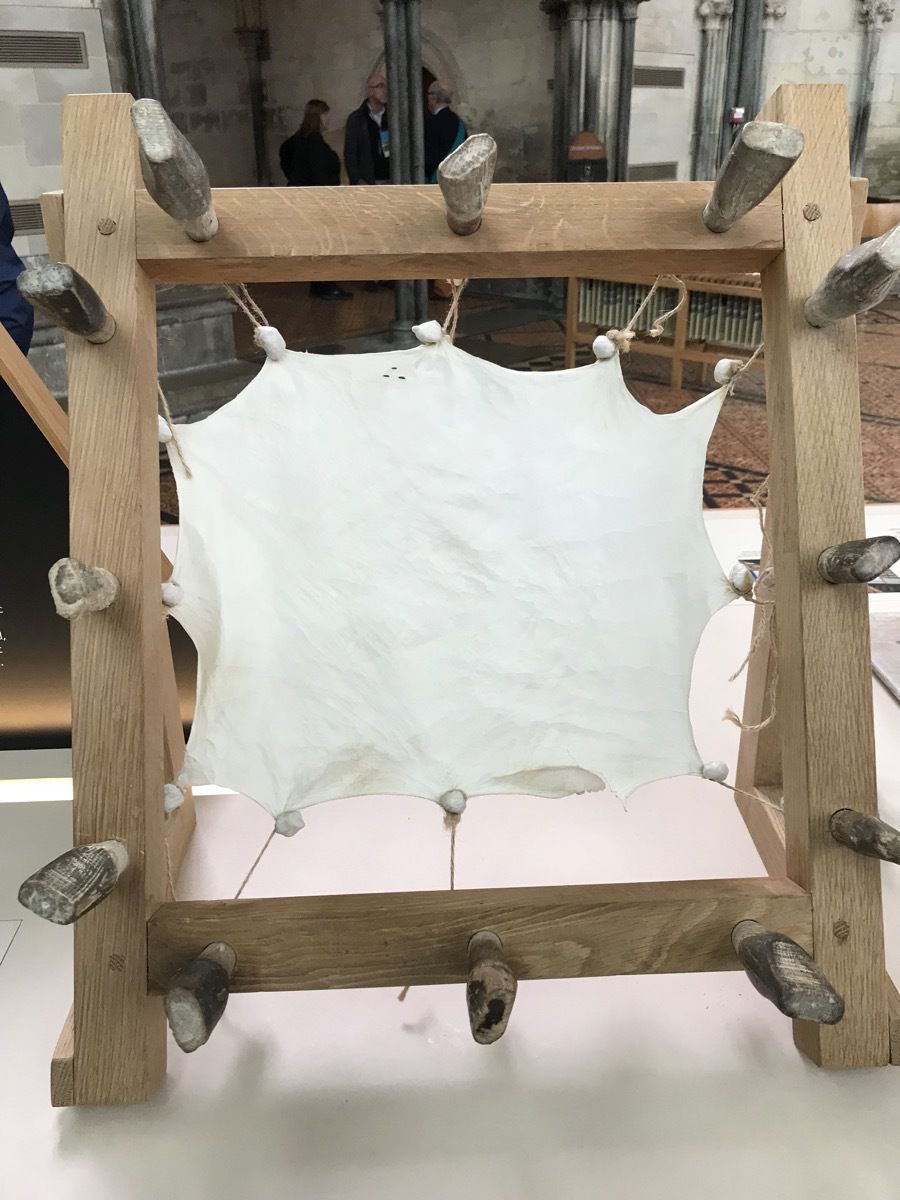 The Magna Carta was written on very thin sheep kin.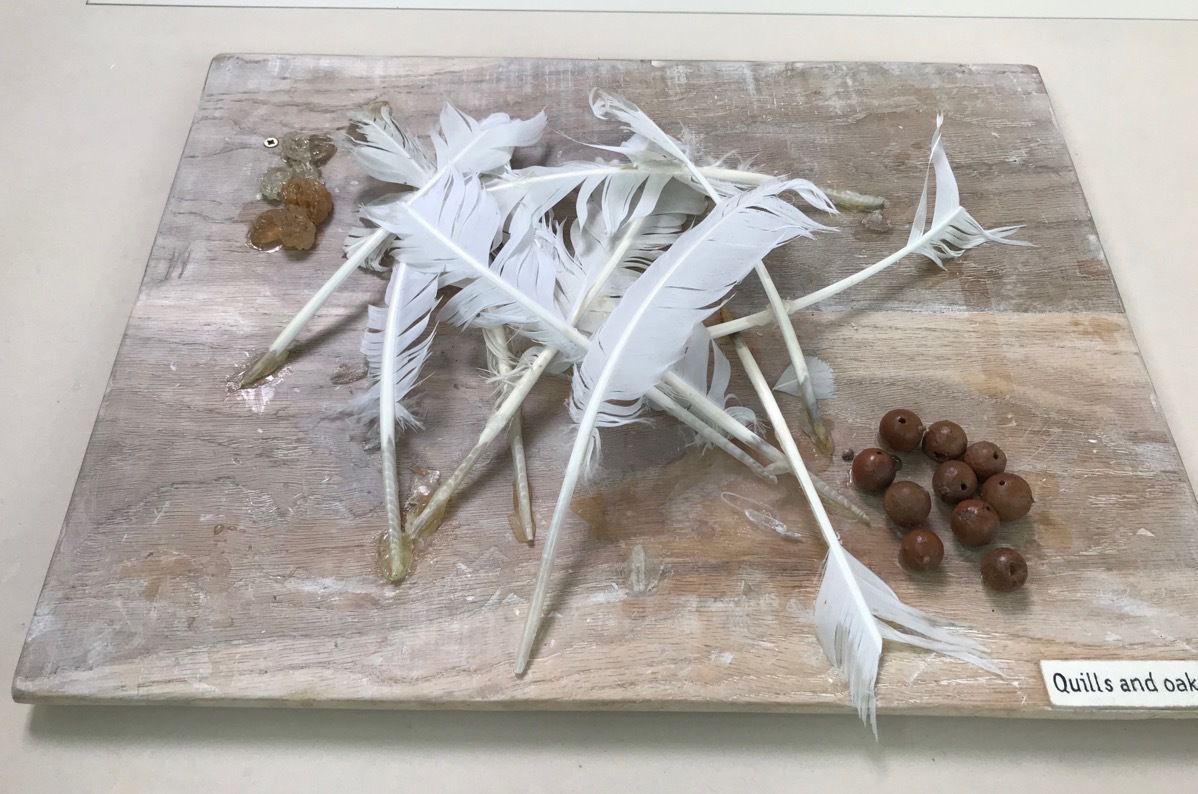 The Quill feathers were used as the ink pens.