Today  is Tom's 69th birthday and we  docked in Zeebrugge, Belgium this morning.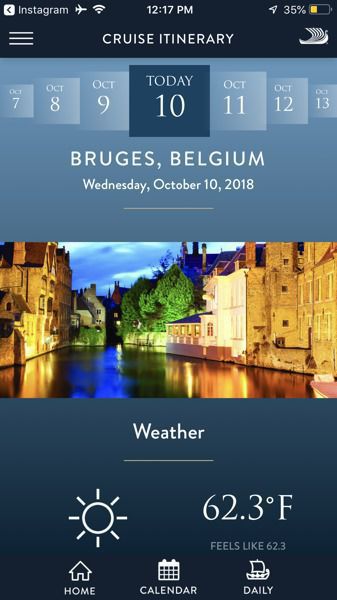 Since we didn't know better, we took the tour that was included in our day at the port and it ended up being a huge disappointment .  We did take a bus tour through the small, beautiful town of Damme and past the town of Bruges, a city dating back to the 9th and 10th centuries.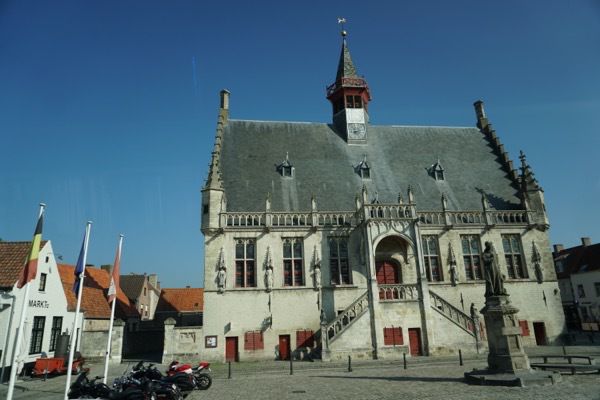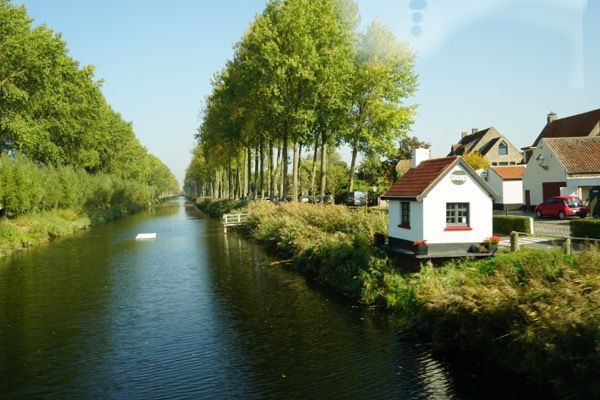 This is the canal that runs through Flanders.  People ice skate down this canal in the winter and there are beer, wine, hot chocolate, and food vendors all along the way.
Our destination for the day was Knokke, the seaside location of the rich, and at the time of year when we arrived, the beach was closing down for the season.  In addition to all the name-brand high end shops and the beach, their other claim to fame was the pink water in the fountain in front to the tourist center.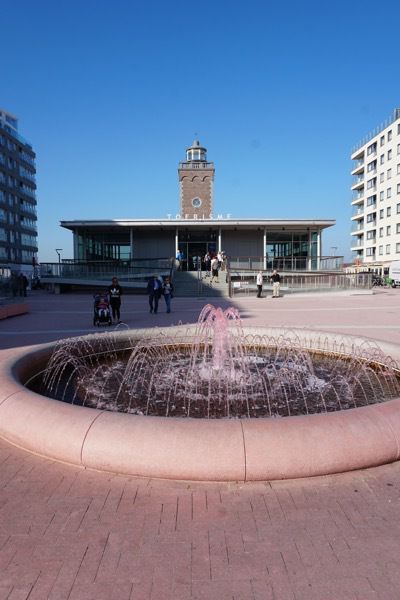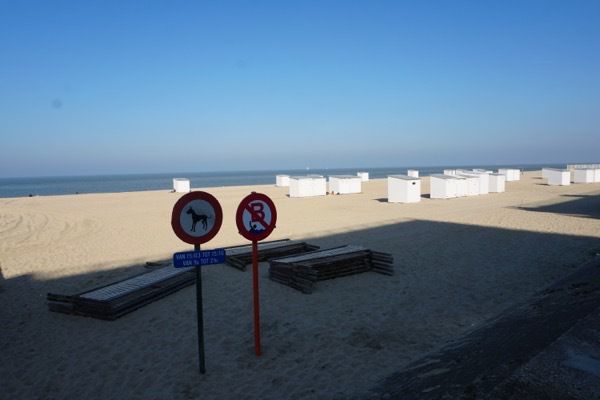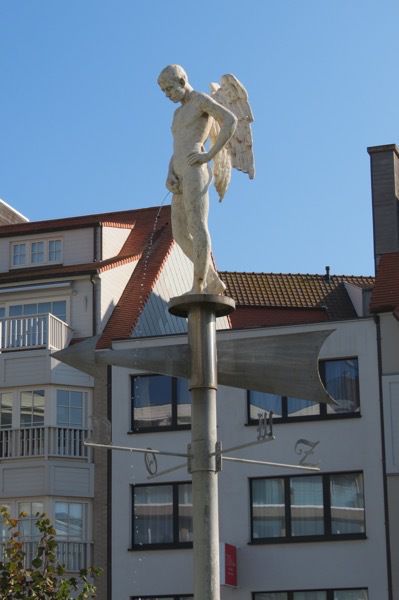 We wanted to get some Euros, so we went to two different banks to get some.  That's when we realized that our bank hadn't activated our debit cards for foreign travel.  Amazingly enough, both banks told us they no longer had actual currency inside the bank. There is no such position as a teller over there.  All transactions are done though the ATM machines.  An email to our bank solved our dilemma for cash a few days later—and we really didn't NEED any cash at the time, so all was well.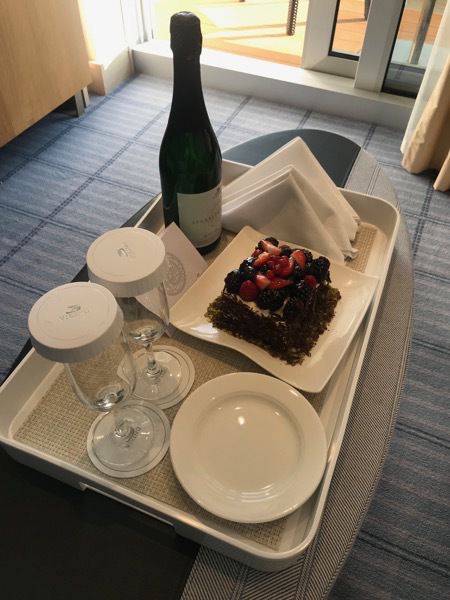 When we got back on our ship, a birthday cake and bottle of wine was waiting for us in our room to celebrate Tom's birthday.  I liked the fruit on top and Tom liked the chocolate cake underneath, so we the gesture was appreciated.