Houston to Bergen, Norway
And we're off!  We left Lake Charles at 9:15 am and drove to Houston.  We arrived at the airport at the same time Dan and Brenda got there, so we checked in together and then had a couple hours to kill before we boarded our plane.  We had a 9 hr 10 minute flight to Amsterdam and then had a FIVE hour layover before flying to our final destination of Bergen, Norway.  We were met at the airport by the Viking guides and taken by bus to the ship.  It was a very smooth checkin—no line at all.  We immediately boarded the ship and by the time we got to our room, our luggage was also there.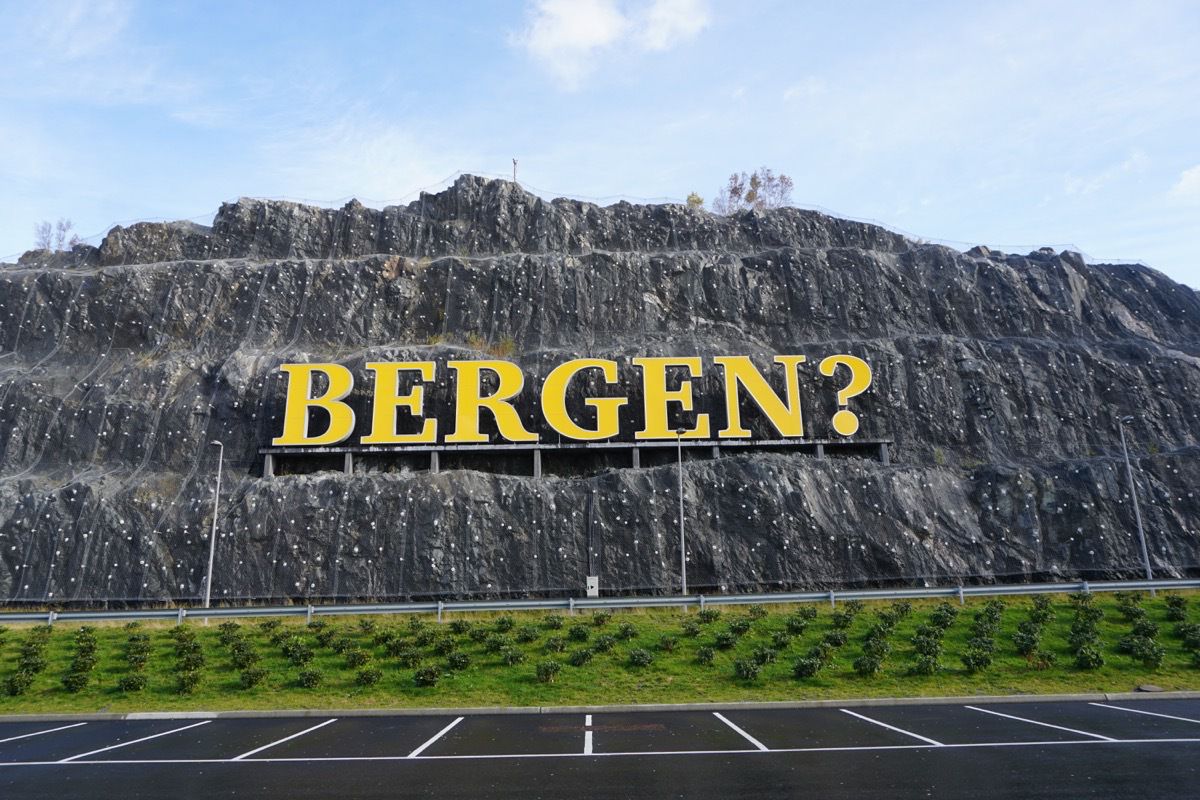 The sign on the mountain outside of the airport.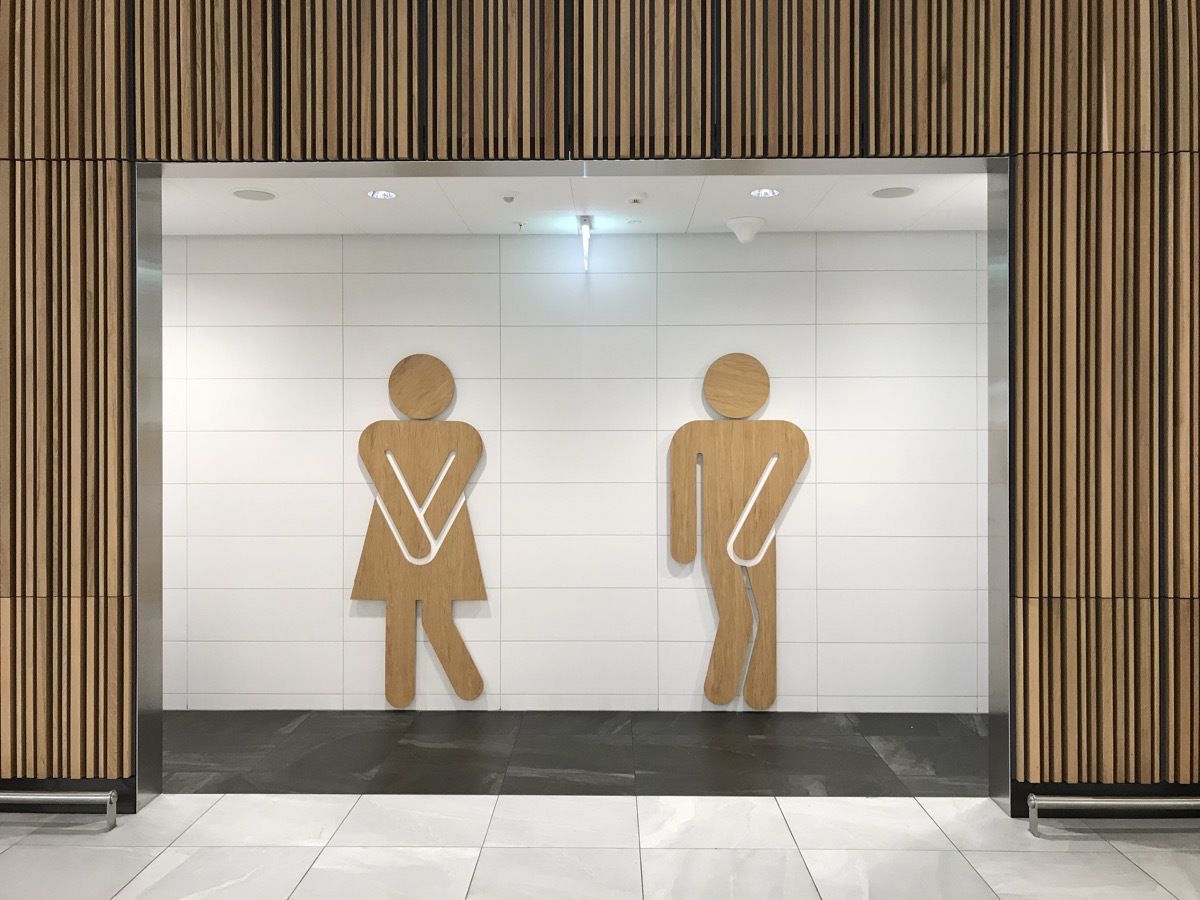 Apparently we were aren't the only ones needing to go to the bathroom at the airport!
Our home for the next two weeks- Viking Sun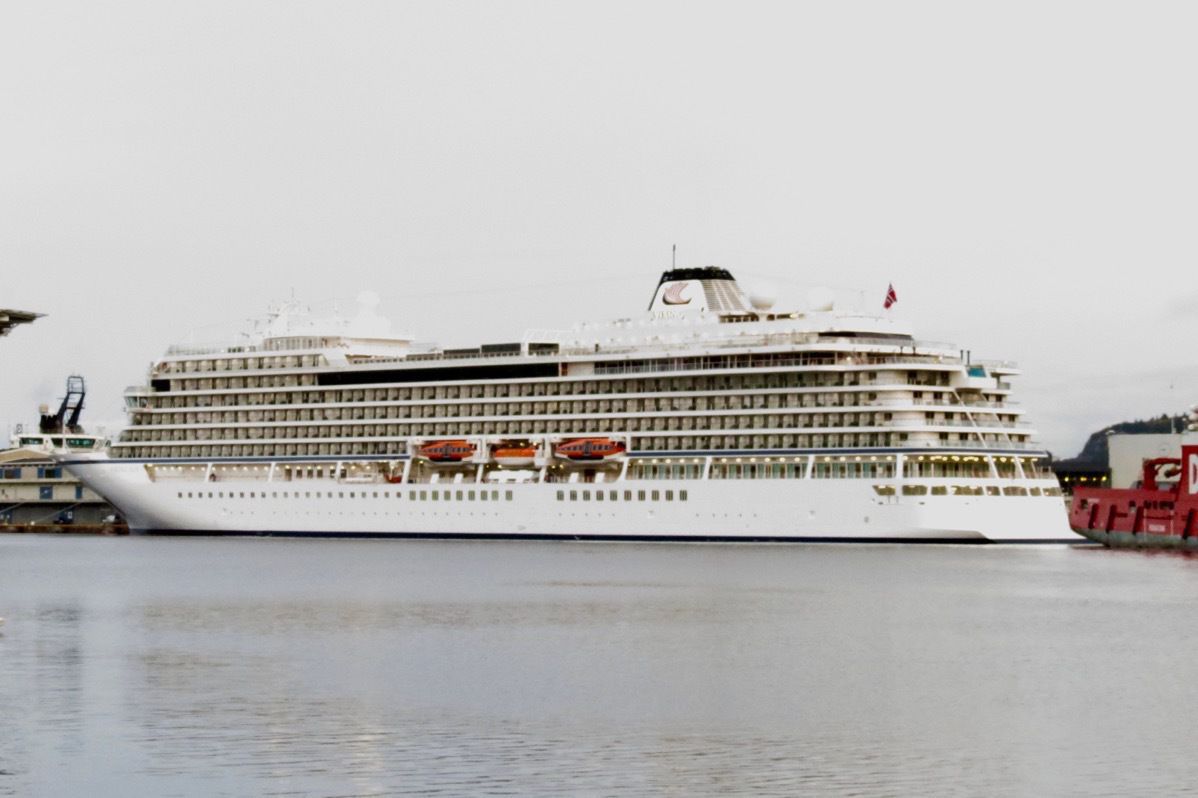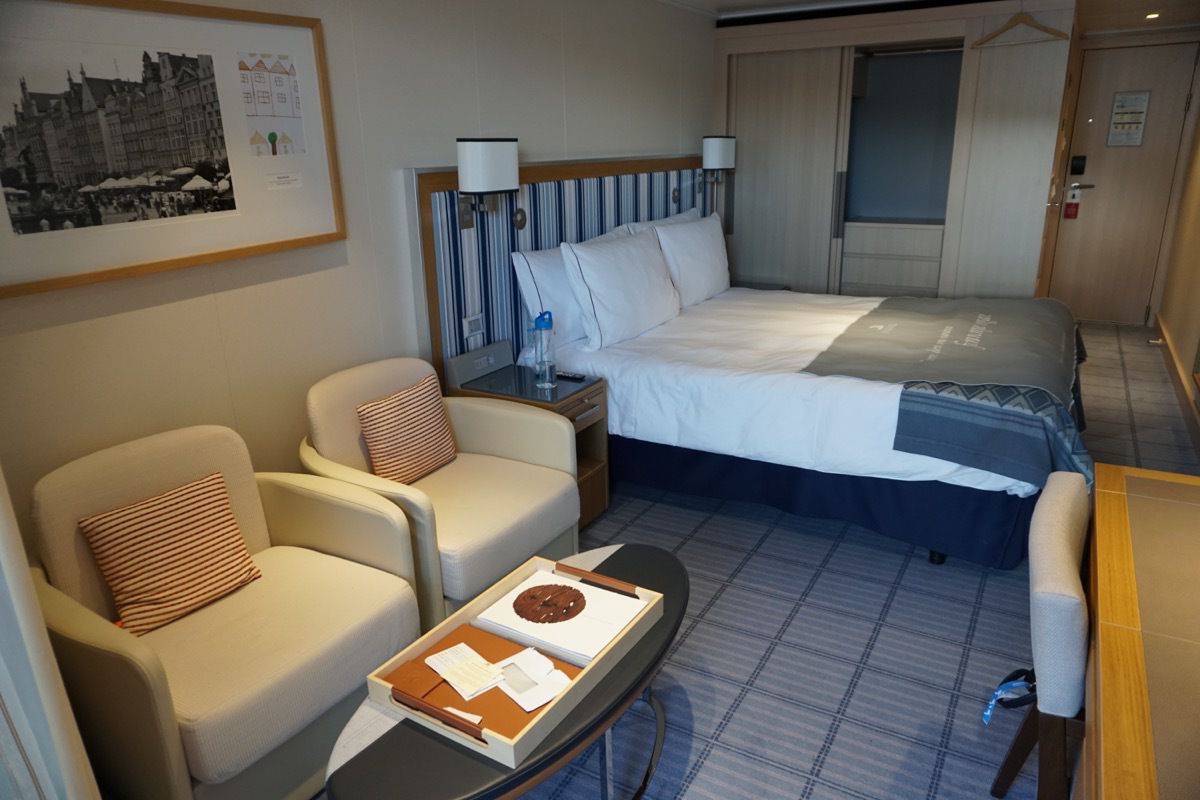 Our room onboard the Viking Sun cruise ship- #4091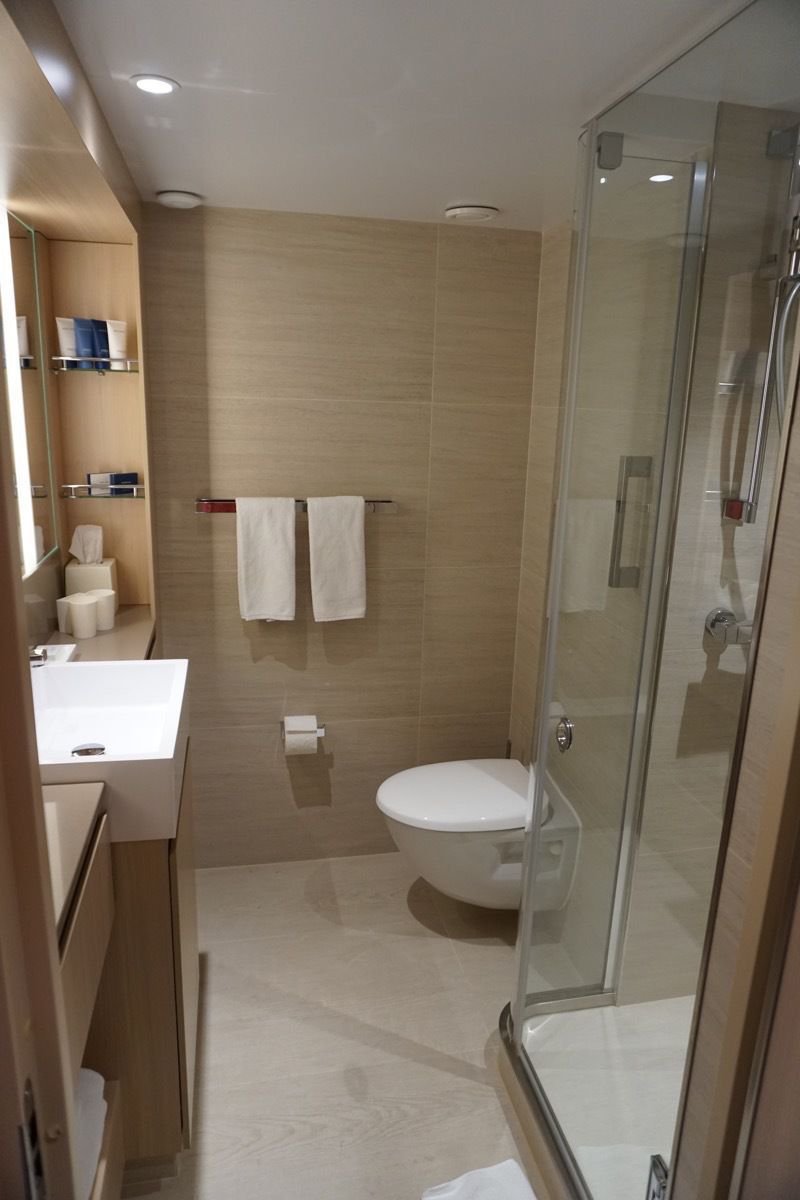 Our bathroom wasn't shabby either.
Day 2 - Bergen, Norway
We started the day with a bus tour of the city where the guide pointed out the key areas of interest.
Check out our aerodynamic tour bus!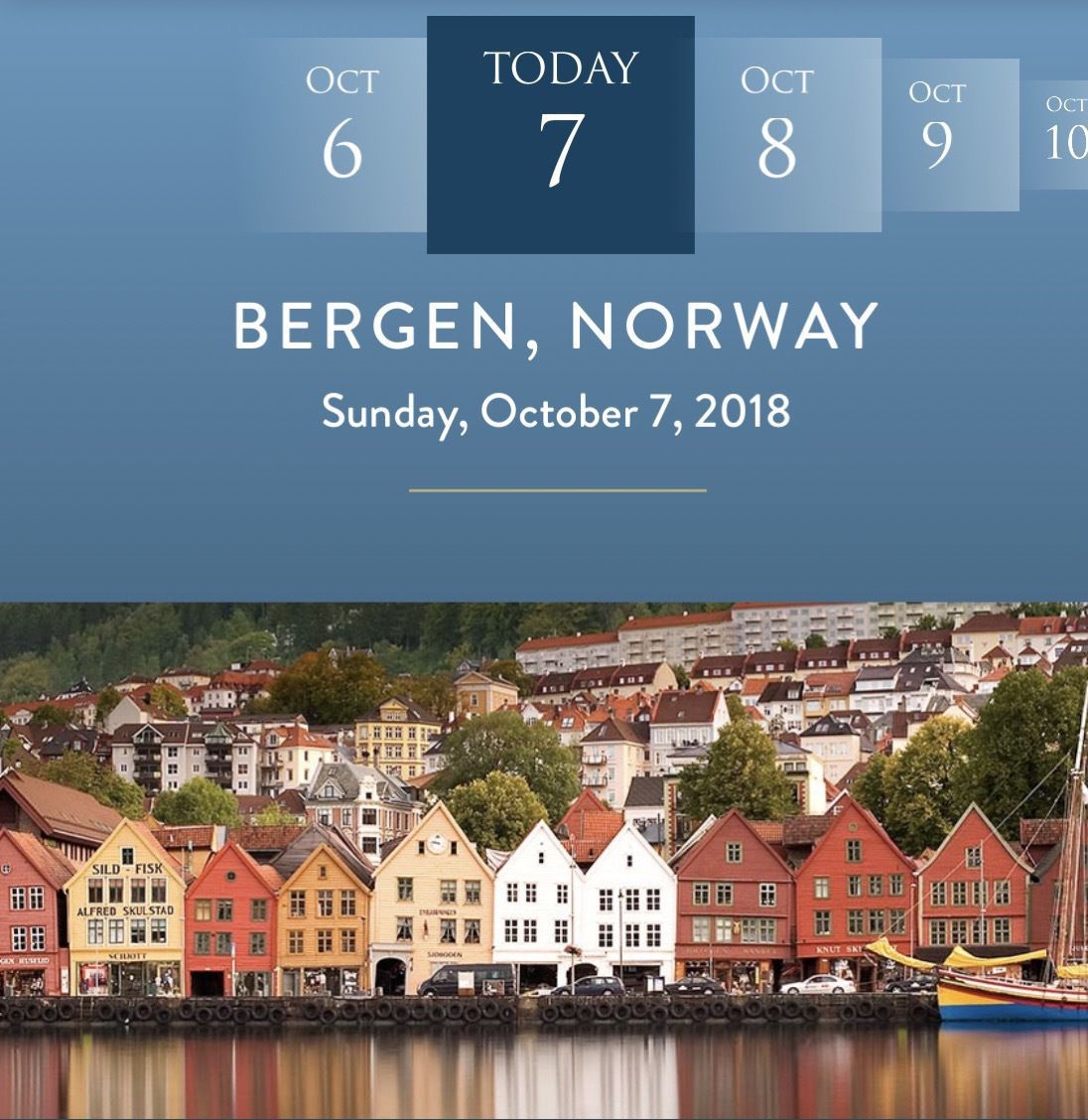 Picture from our Viking App of the picturesque Bryggen, the old wharf of Bergen, which is a reminder of the town's importance as part of the Hanseatic League's trading empire from the 14th to the mid-16th century.
Paint colors on houses:
On the tour today we were told that  Norwegian houses were traditionally painted a strong red, yellow, or white. 
Because the red color was the cheapest to produce, the poorer families houses were painted that color. As a result, many buildings in farming lands or fishing areas where incomes were lower than average were mostly paint in red. This is why so many barns in the country side were traditionally painted red.
The yellow colour was a little more expensive than red and was also created by mixing ochre with cod liver oil.
White was the most luxurious of colours since it was the most expensive. In the old days the mineral zinc was needed to create white paint which was very expensive.
Stones on Chimneys
The Norwegian culture is filled with stories of Trolls.  Most of the homes in Bergen have rocks on top of the chimneys to prevent Trolls from destroying their homes.  As the tour guide said, " none of these homes have been destroyed by trolls, so the rock must work!"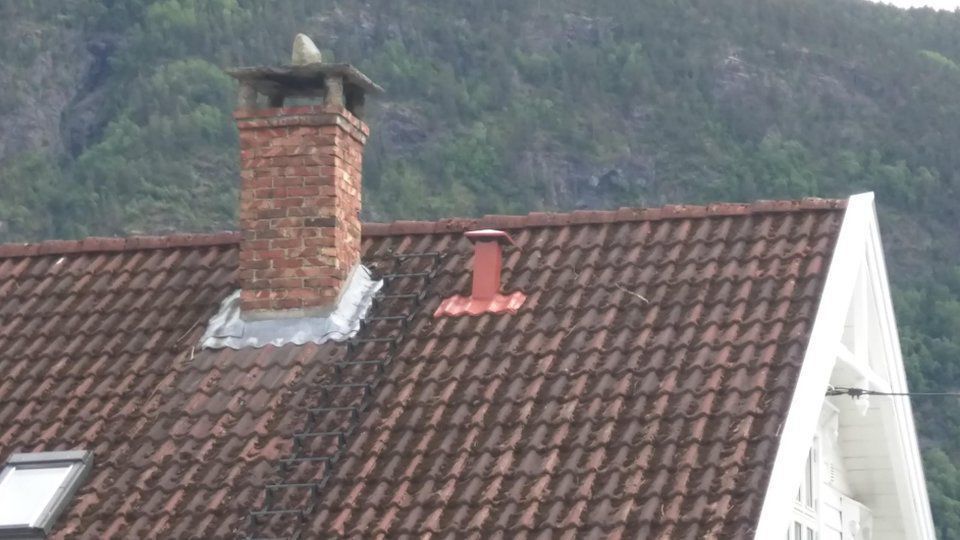 Fløibanen Funicular
The Fløibanen Funicular goes up Fløyen Mountain for panoramic views and hiking trails.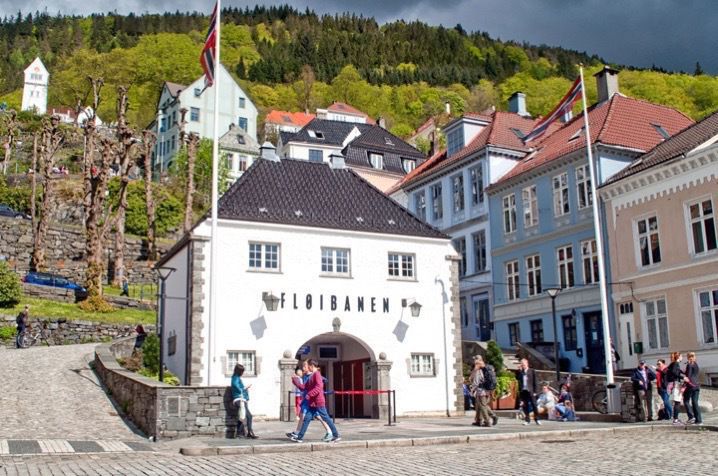 The start of the Fløibanen funicular railway
This is the town's McDonald's.  No Golden Arches allowed, but they do allow a flag with the golden arch and the famous arches painted on the windows.  This building was built in 1710.