Days 85 and 86 - Estes Park and Rocky Mountain National Park
Rocky Mountain National Park
Today when we drove into Rocky Mountain National Park there was a sign that said the parking lot at Bear Creek was full, so we needed to park at the Park and Ride and ride the park shuttle bus.  The bus dropped us off at the Berstadt Lake Trailhead and we hiked to Berstadt Lake at an elevation gain of almost 1000 ' and then hiked from there to Bear Lake.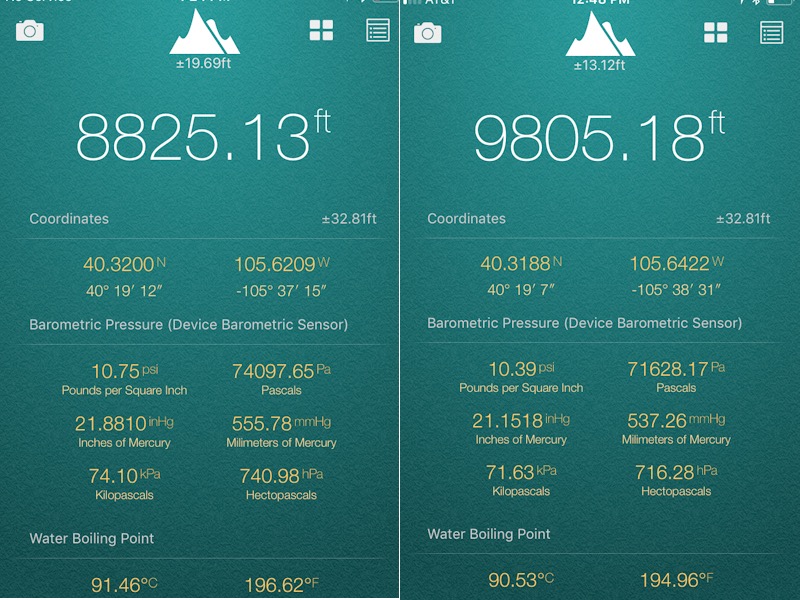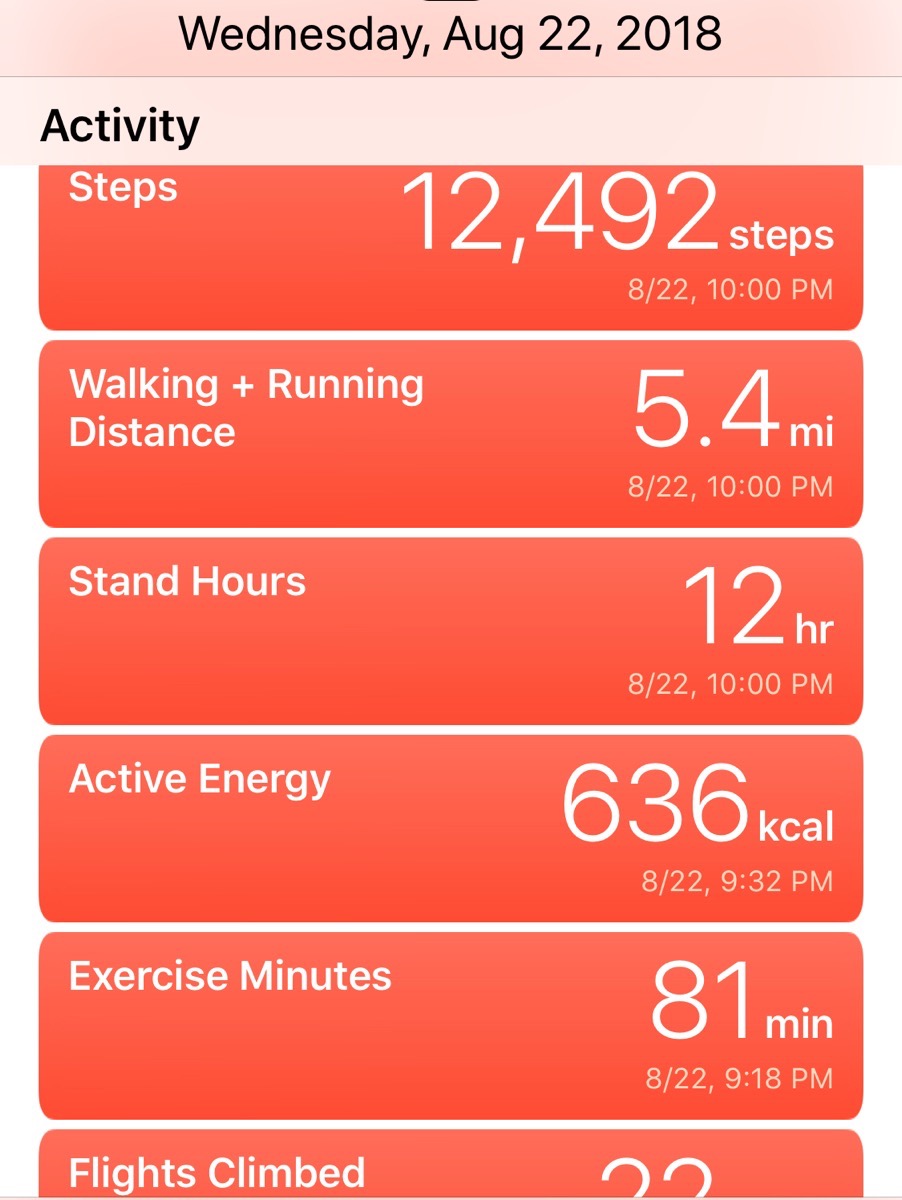 We got plenty of exercise today!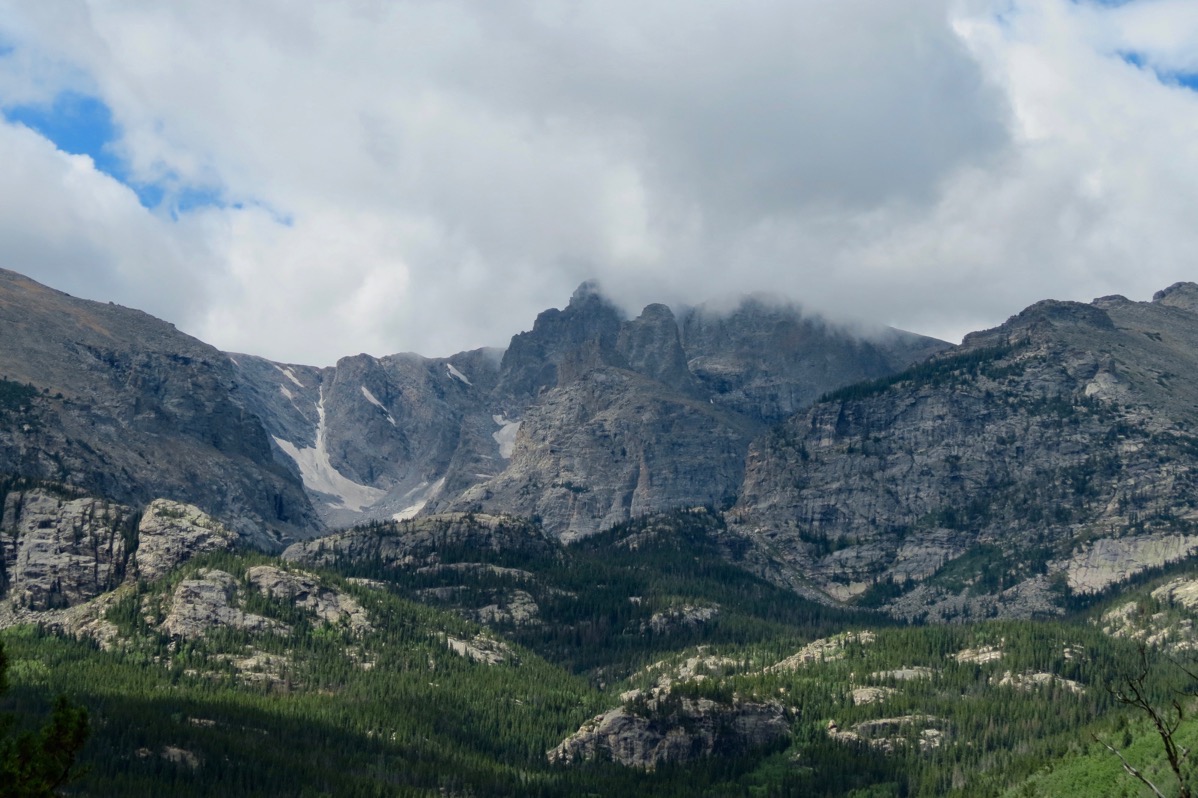 Our view as we ascended the trail.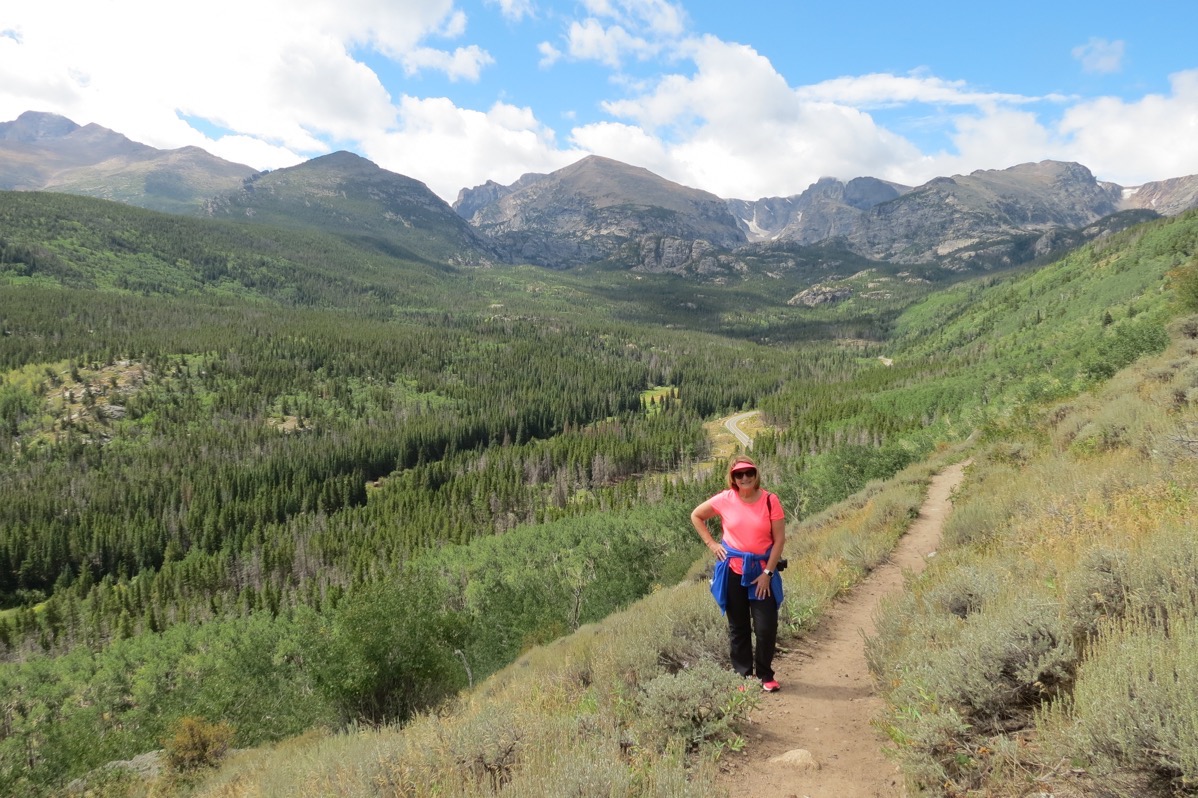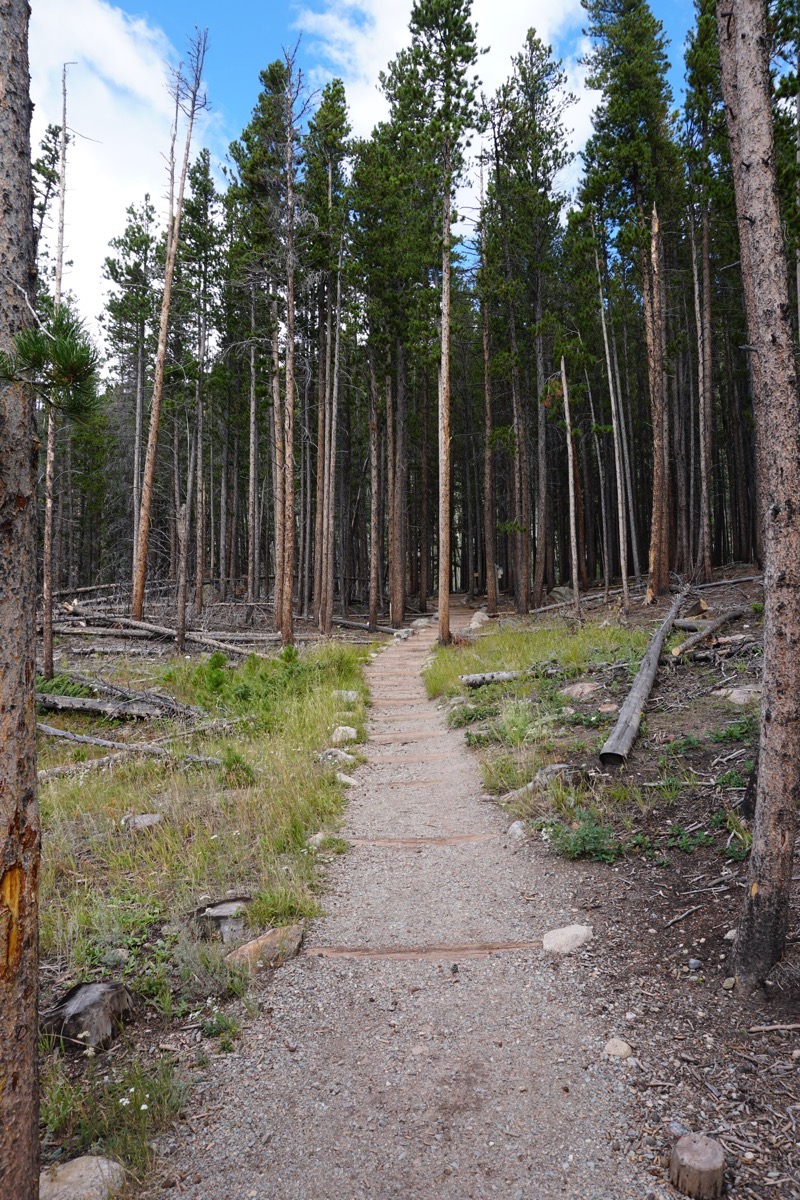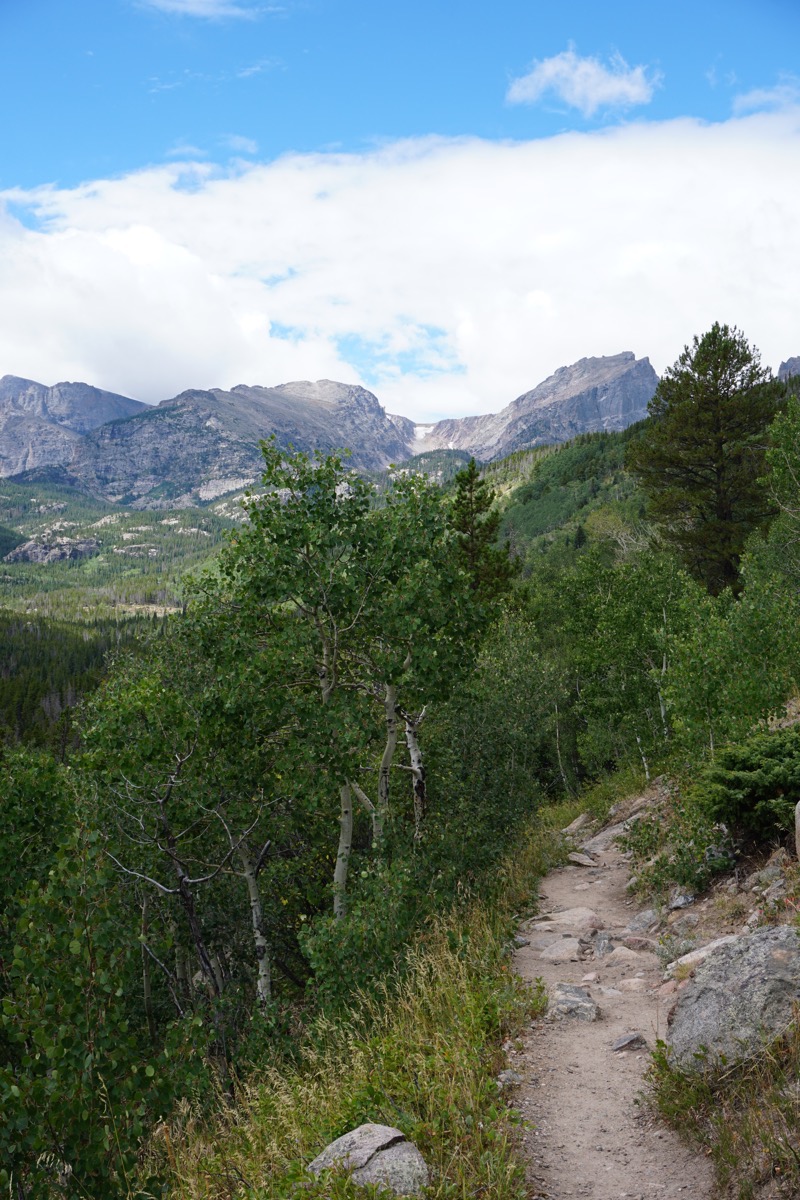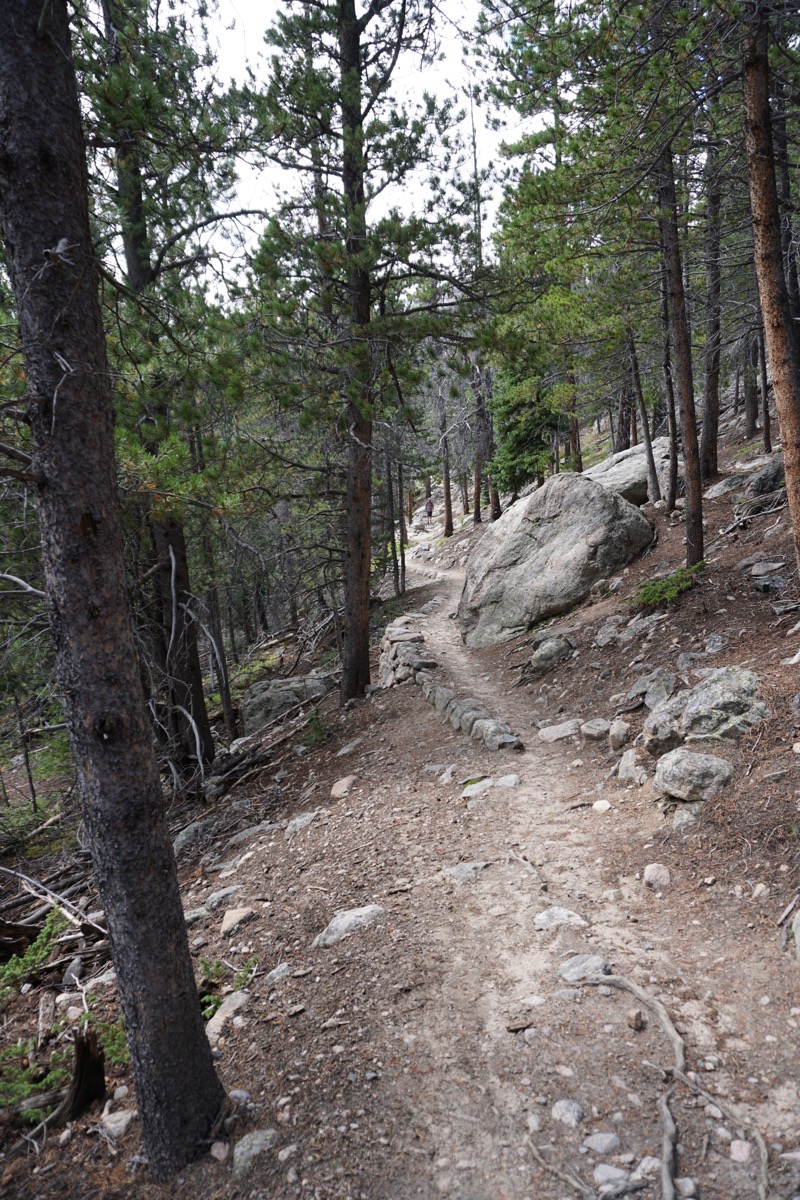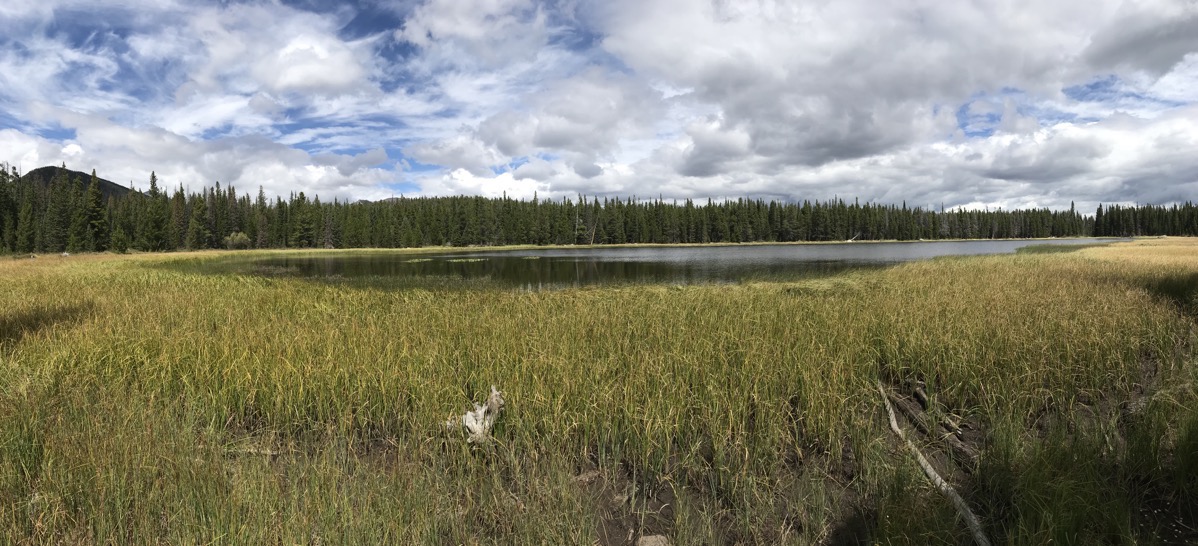 Berstadt Lake - our original destination.  Once we got there we decided to hike on to Bear Lake.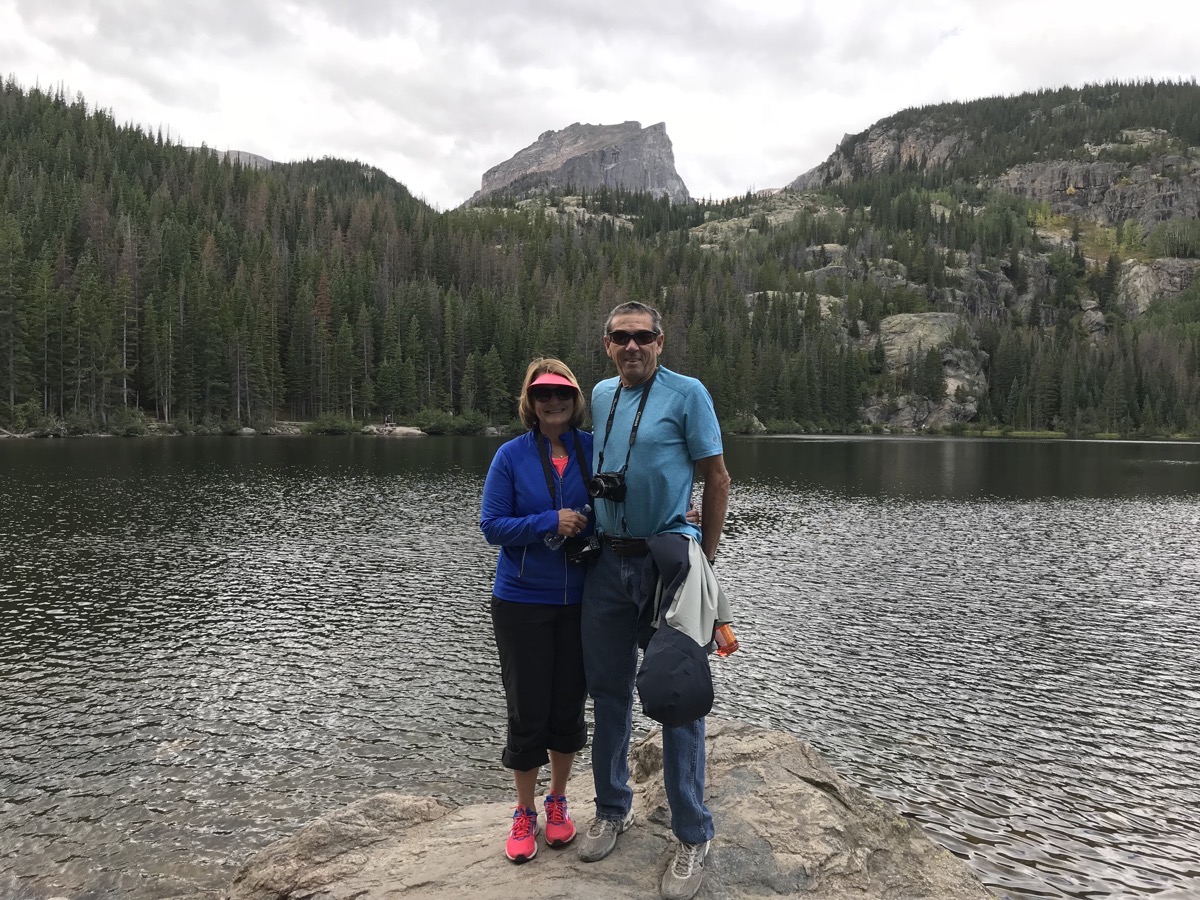 Posing on the rock at Bear Lake.
After we got back to the RV and took a nap, we went down to Bob and Donna Cooper's RV and played bridge in the late afternoon.  They made some delicious jambayla and we had a nice dinner together.
August 23- Estes Park
This morning we got up and went to the Estes Park Community Center with Bob and Donna.  First we toured the fantastic facility and then we put on our bathing suits and went swimming.  The facility had a inside lazy river, a child's water play area, a lap pool, and tube slide and an outside jacuzzi.  Since we were there for the adult swim time, we walked the opposite direction of the current in the lazy river.  Then I swam laps in the lap pool.  We went outside and enjoyed the jacuzzi before sliding down the tube slide a few times.  Fantastic facility!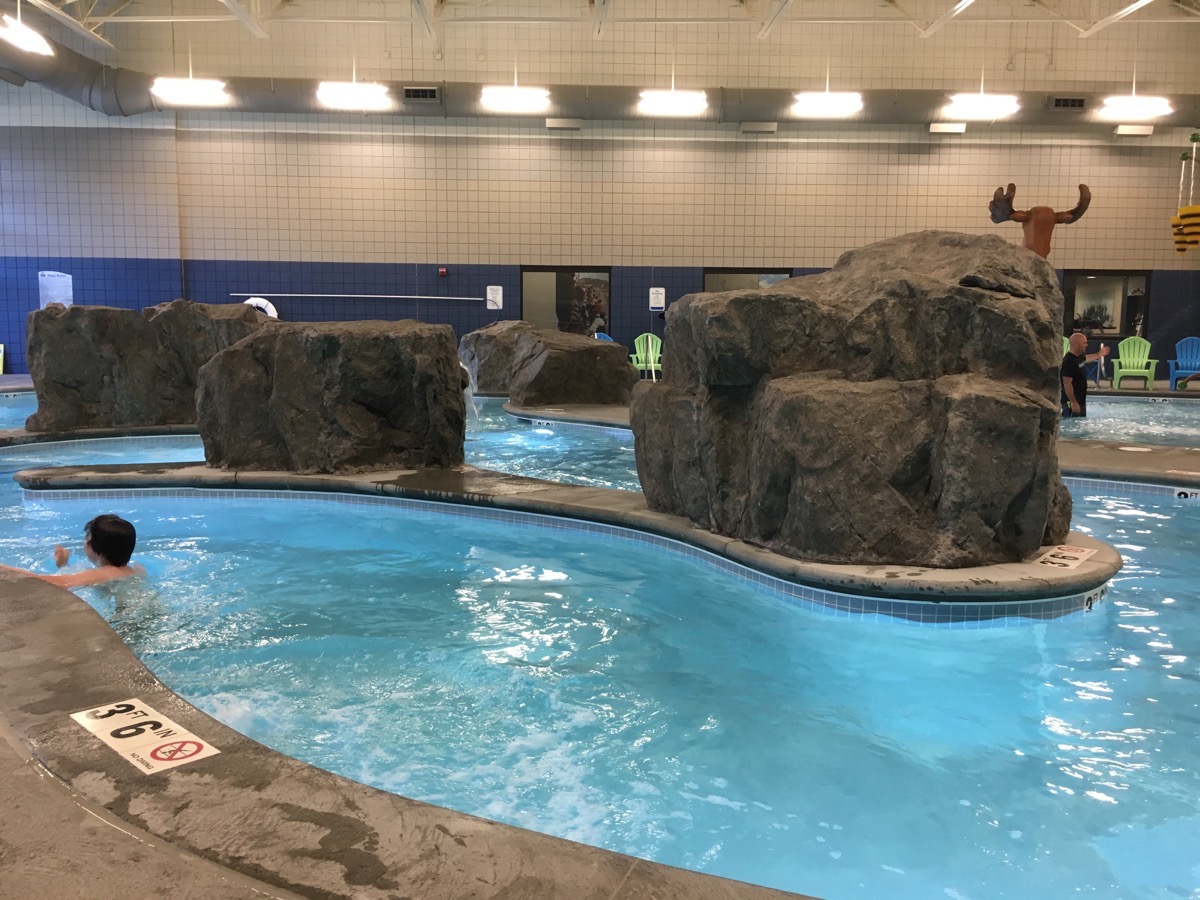 Donna and I in the outside jacuzzi.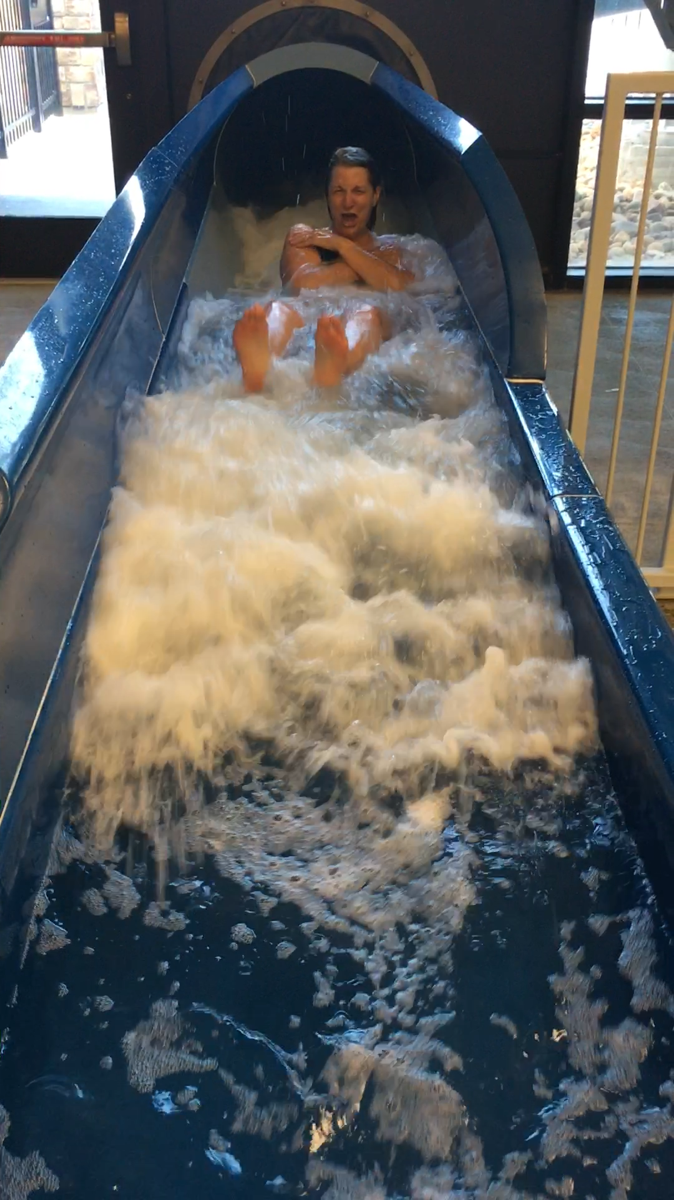 After the swim we went to the Egg and I and had a delicious breakfast before driving to Denver.
Denver, Colorado
We drove from Estes Park to Lakewood, Colorado where we stayed with Darien and Licia.  Darien installed a full RV hook up in driveway, so we stayed in the RV with full electricity, water and sewer.  They weren't back from their trip to Hawaii, so we contacted my former intern Walter and took him and his girlfriend Taylor to dinner at Hopdobby's in downtown Denver near Walter's office.  Tom said it was the best burger he's had!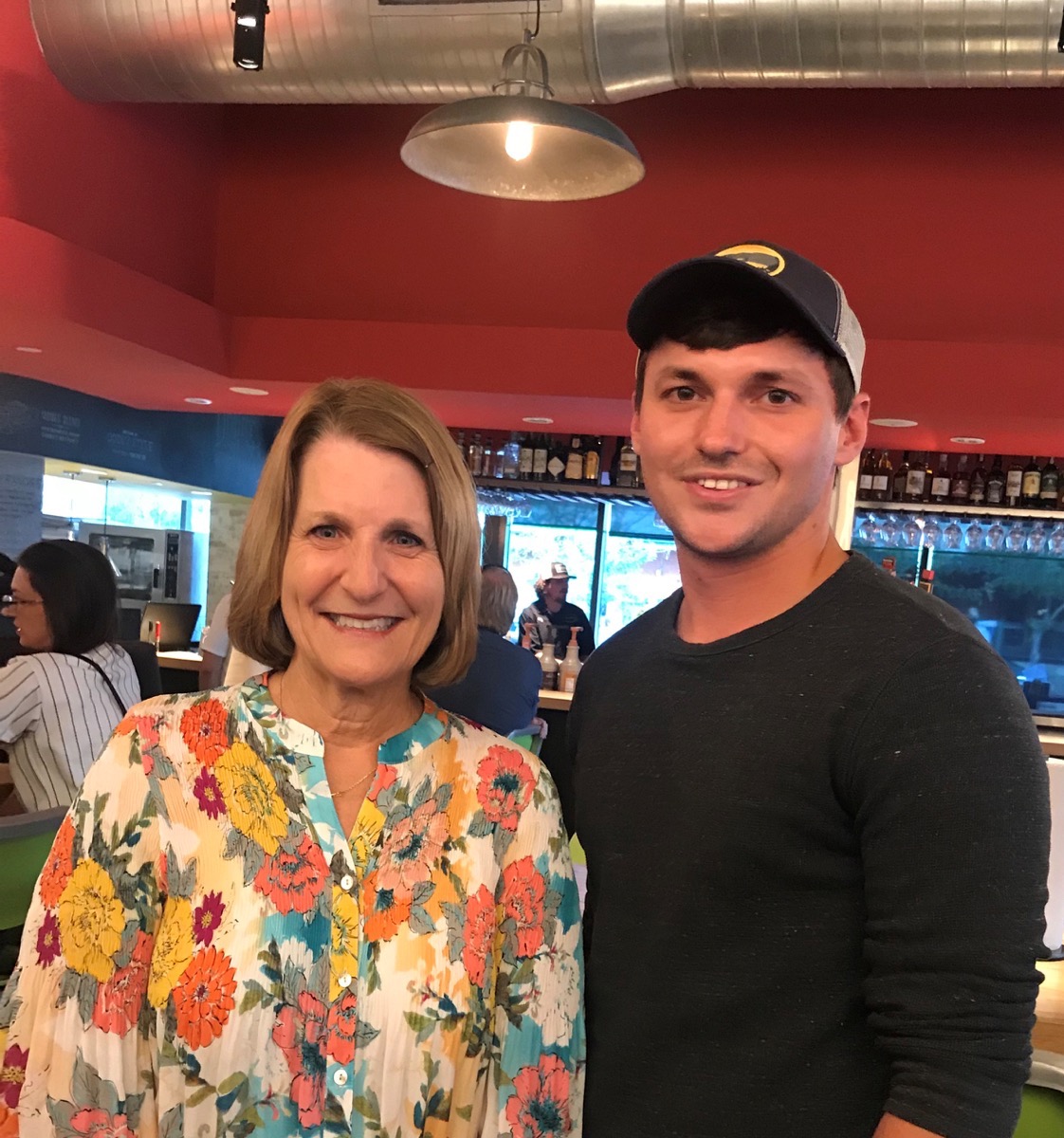 Trip Statistics :
We drove the RV 70 miles and the CRV 24 miles.  Our total trip mileage is 11,915.
We've spent $4,120.25 on gas so far.
We've spent $2668.16 on campgrounds, or an average of $30.67 a night.