Days 83 and 84 -Estes Park, Colorado
Estes Park, CO
We arrived in Estes Park in the early afternoon and set up our RV in the Manor Park RV where our friends Bob and Donna Cooper are spending the entire summer.  We played bridge in the late afternoon for a few hours and then went out for dinner together.  After dinner the movie RV starring Robin Williams was showing in the RV park and it was HILARIOUS!  It was especially enjoyable since everyone watching it was driving motorhomes.
On Tuesday morning we drove into Rocky Mountain National Park and drove to the top of the Trail Ridge Road. Trail Ridge Road is the highest continuous paved road in the United States. Known appropriately as the "Highway to the Sky," it crosses the Continental Divide at a whopping 12,183 feet.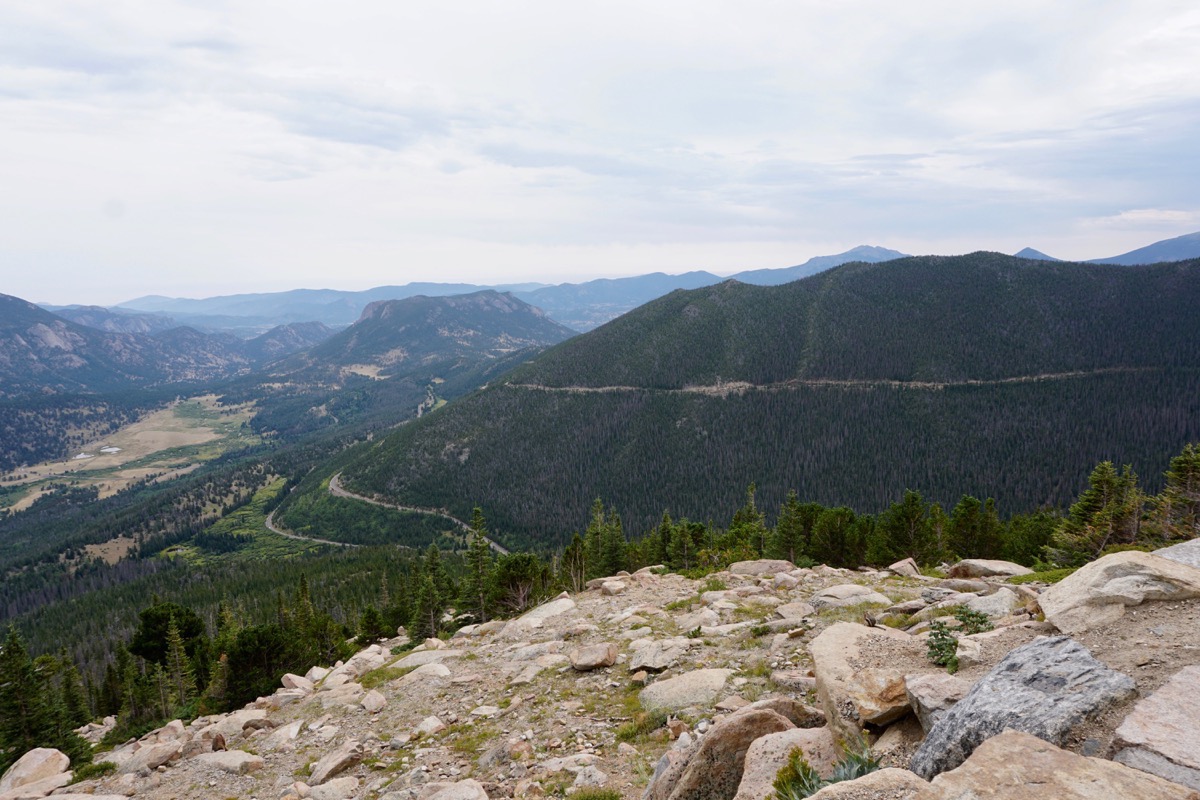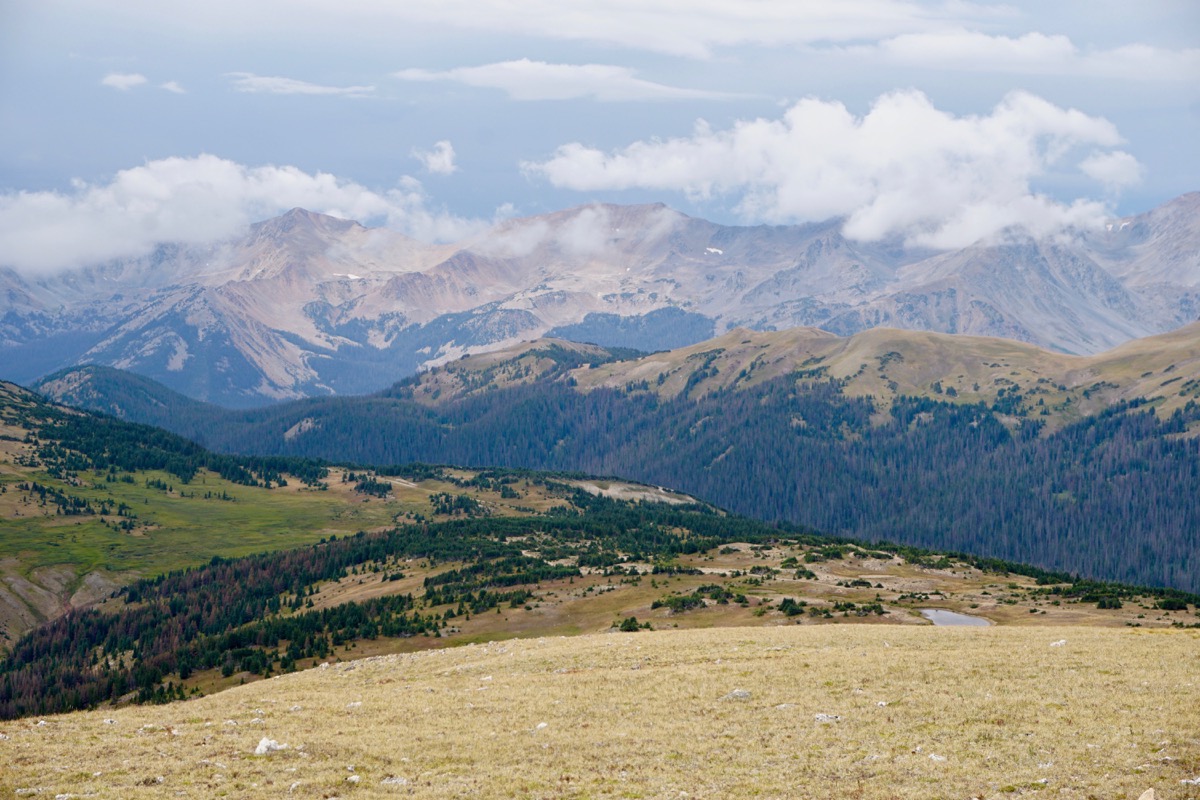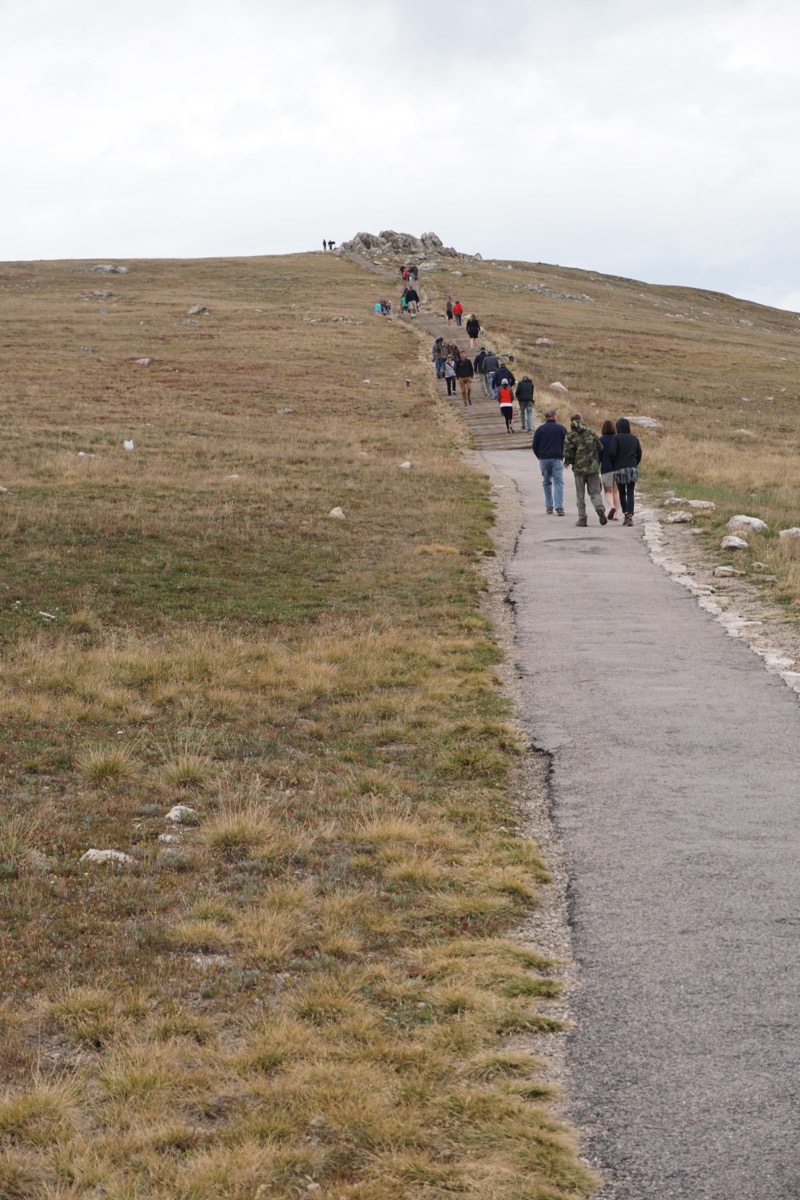 At the Alpine Visitor's Center we walked to the very top on the Alpine Ridge Road. Although the hike is only .6 mile (roundtrip), it has an elevation gain of 209 feet.  When hiking at 12,000 feet, it's really hard for us flat landers to breathe.  This trail is nicknamed "Huffers Hill."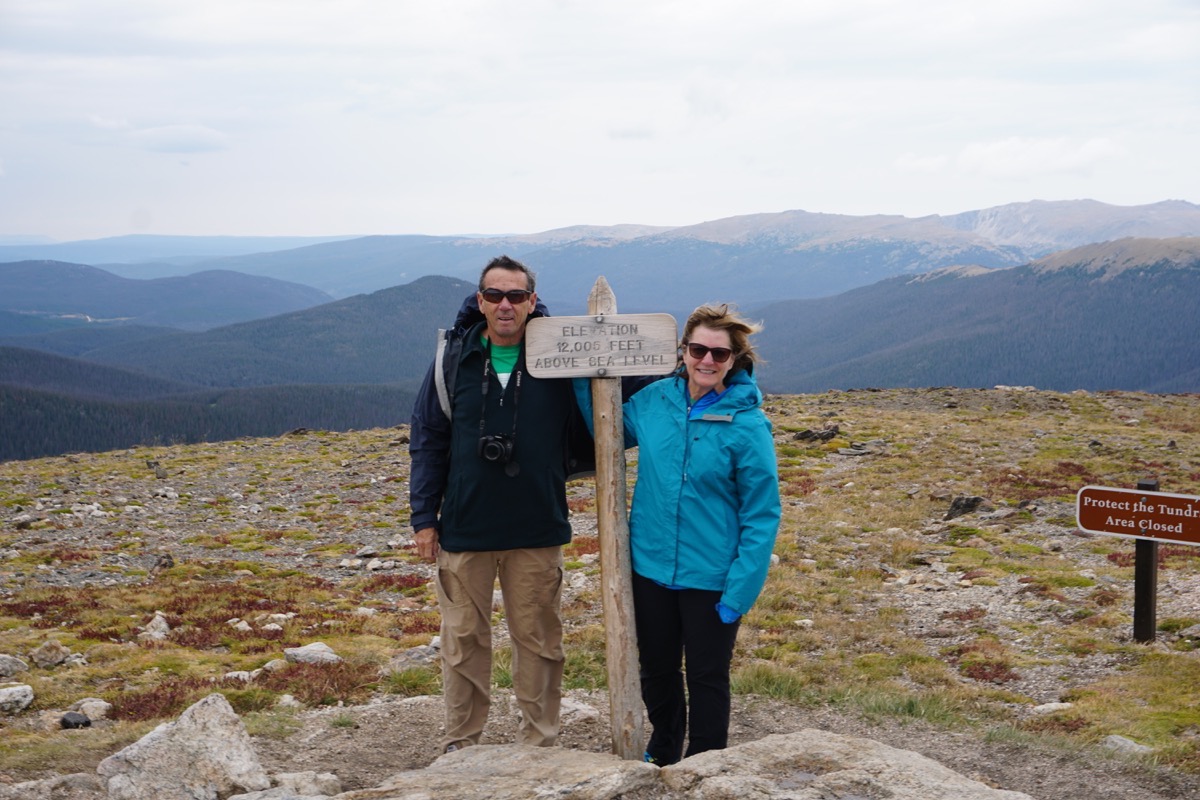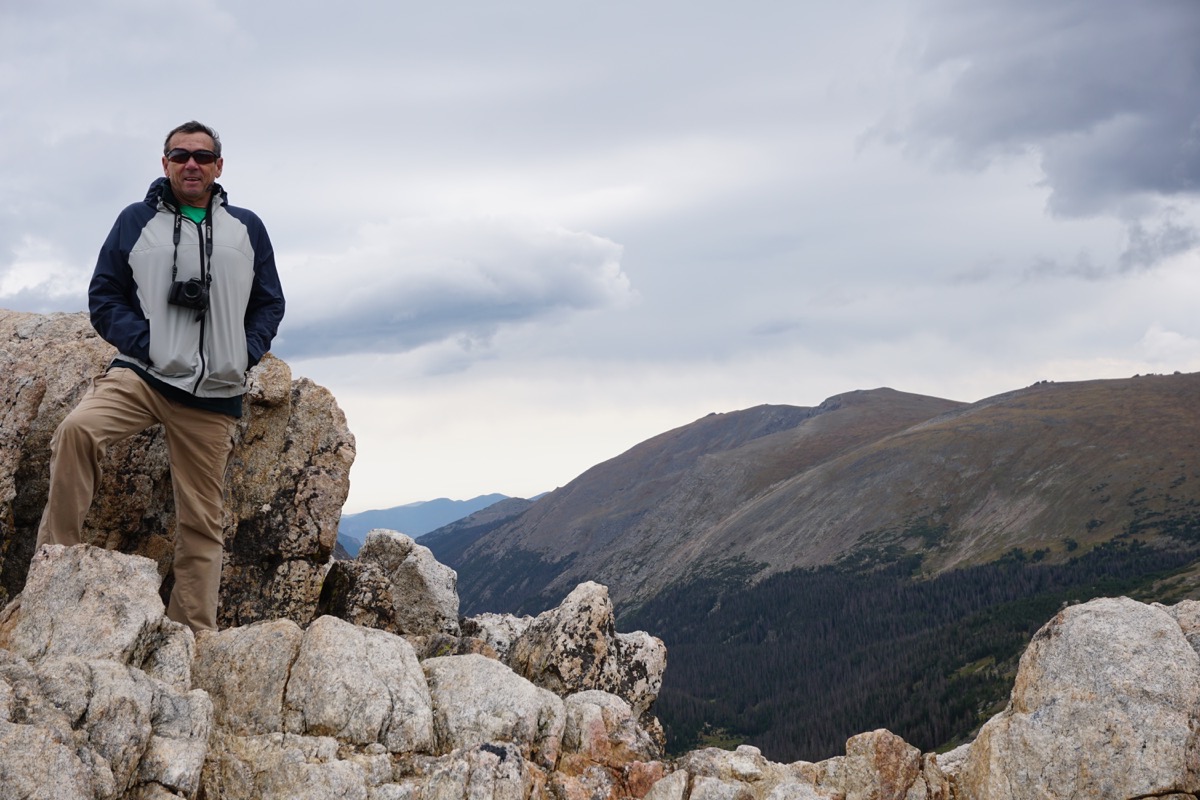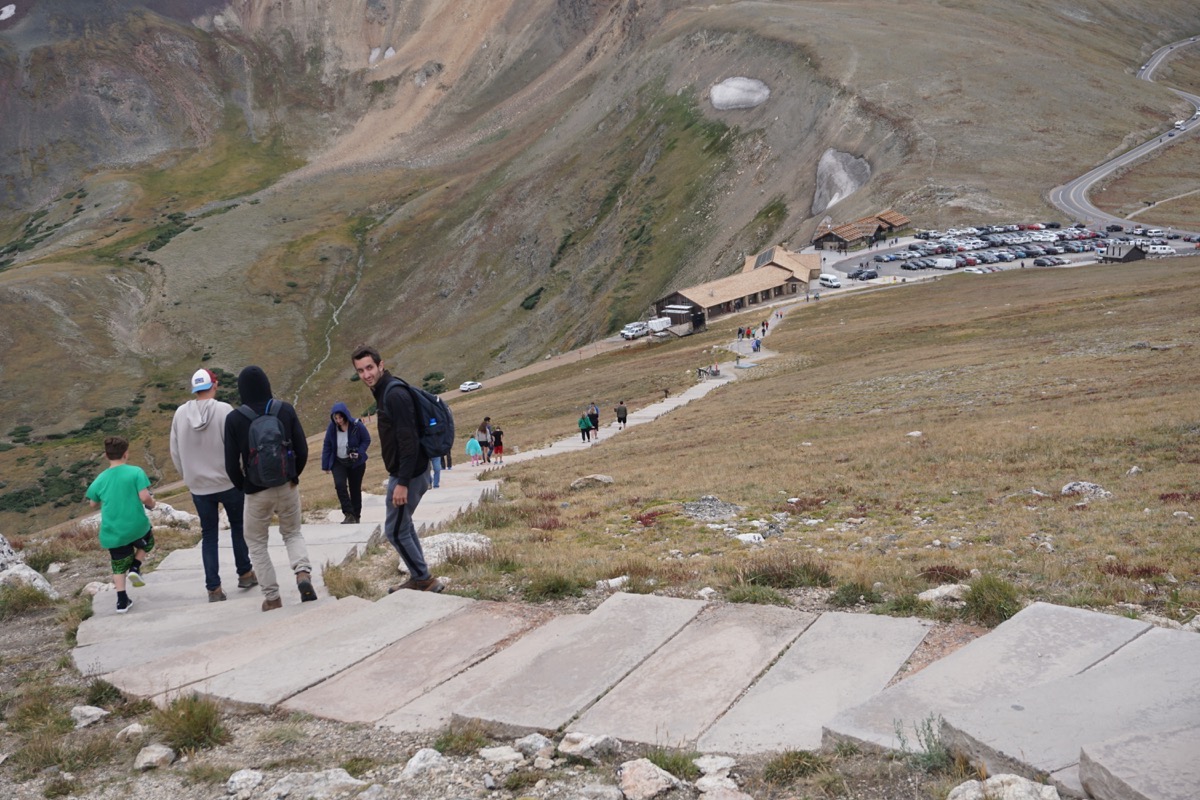 It is a paved trail with 225 stairs and, of course, what goes up must go down.