The National Historic Trails Interpretive Center
We drove from Kaycee to Casper, WY where we stopped and toured the National Historic Trails Interpretive Center.  We watched films that recreated the journeys of different groups of people who travelled west on the various trails:
The Oregon Trail, a 2000 mile trail used by American pioneers living in the plains in the 19th century who were searching for futile land in Oregon.
The California Trail, a trail of about 3,000 miles that crossed the western half of America from Missouri to what are now river towns in California.
The Mormon Trail, a 1,300 mile route that members of The Mormon faith used to travel from Nauvoo, Illinois to Salt Lake City from 1846 to 1868.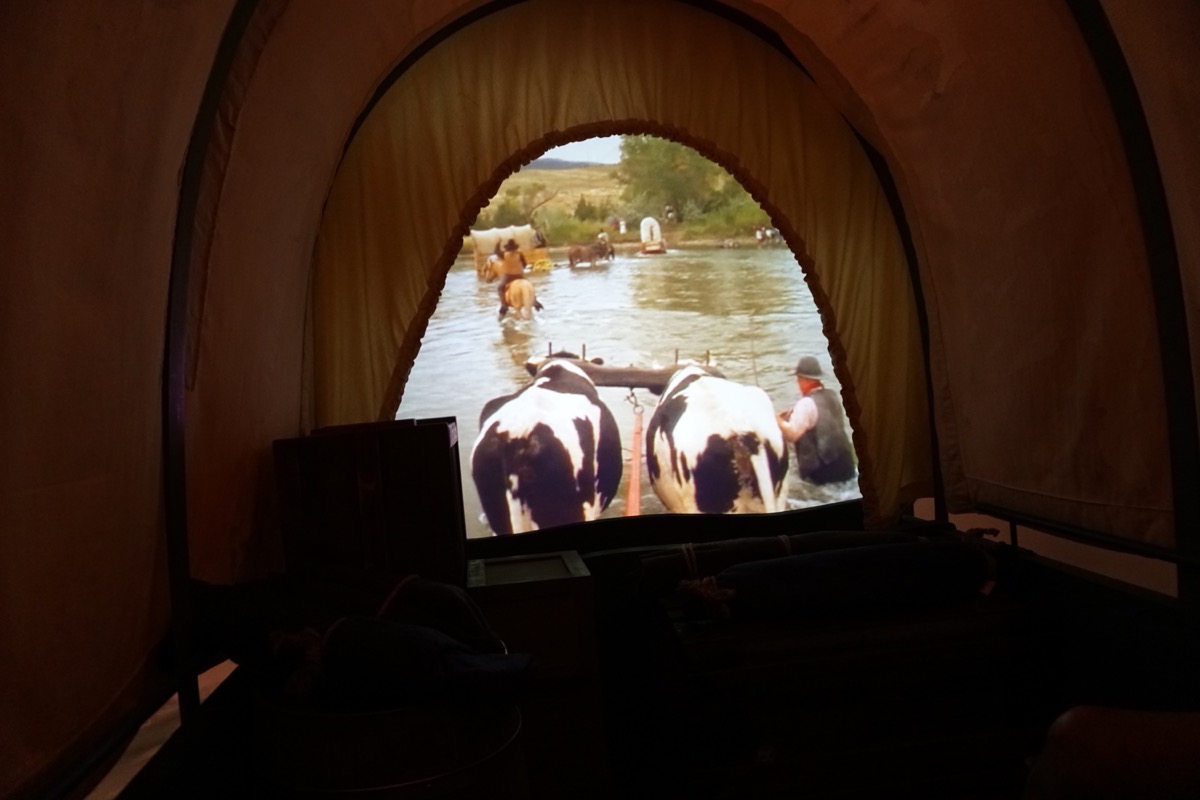 We were sitting in the wagon seeing what it felt like to cross the Platt River (when the river was not high).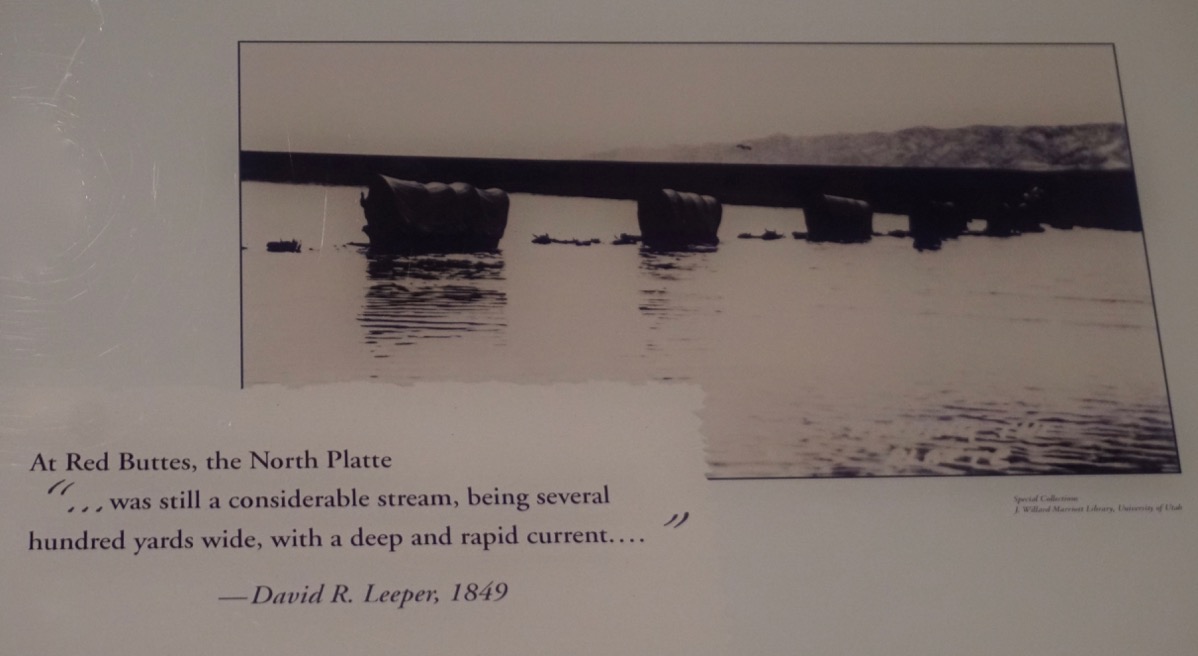 Look how high the river is on the oxen!  There were many people who drowned while trying to cross here.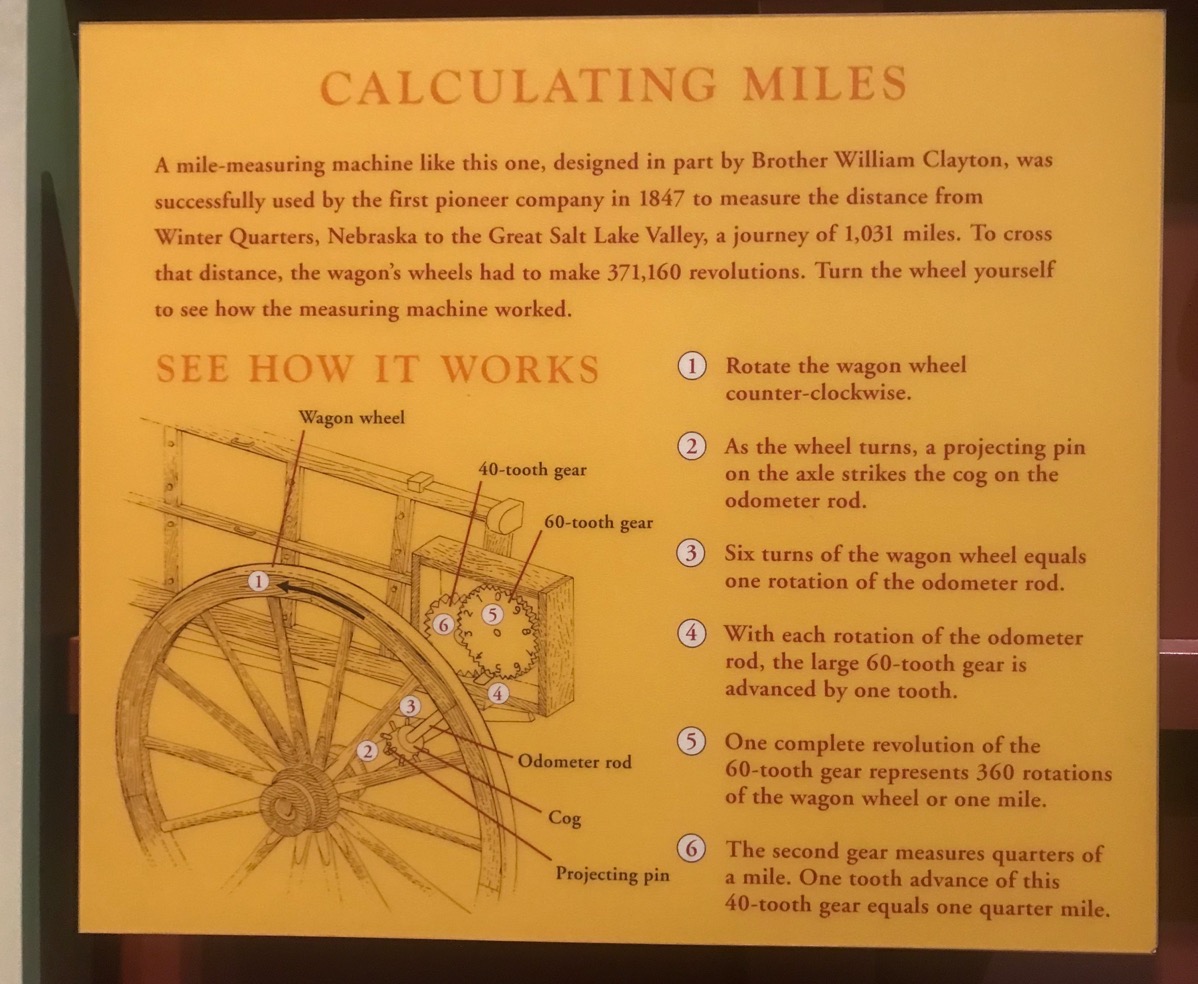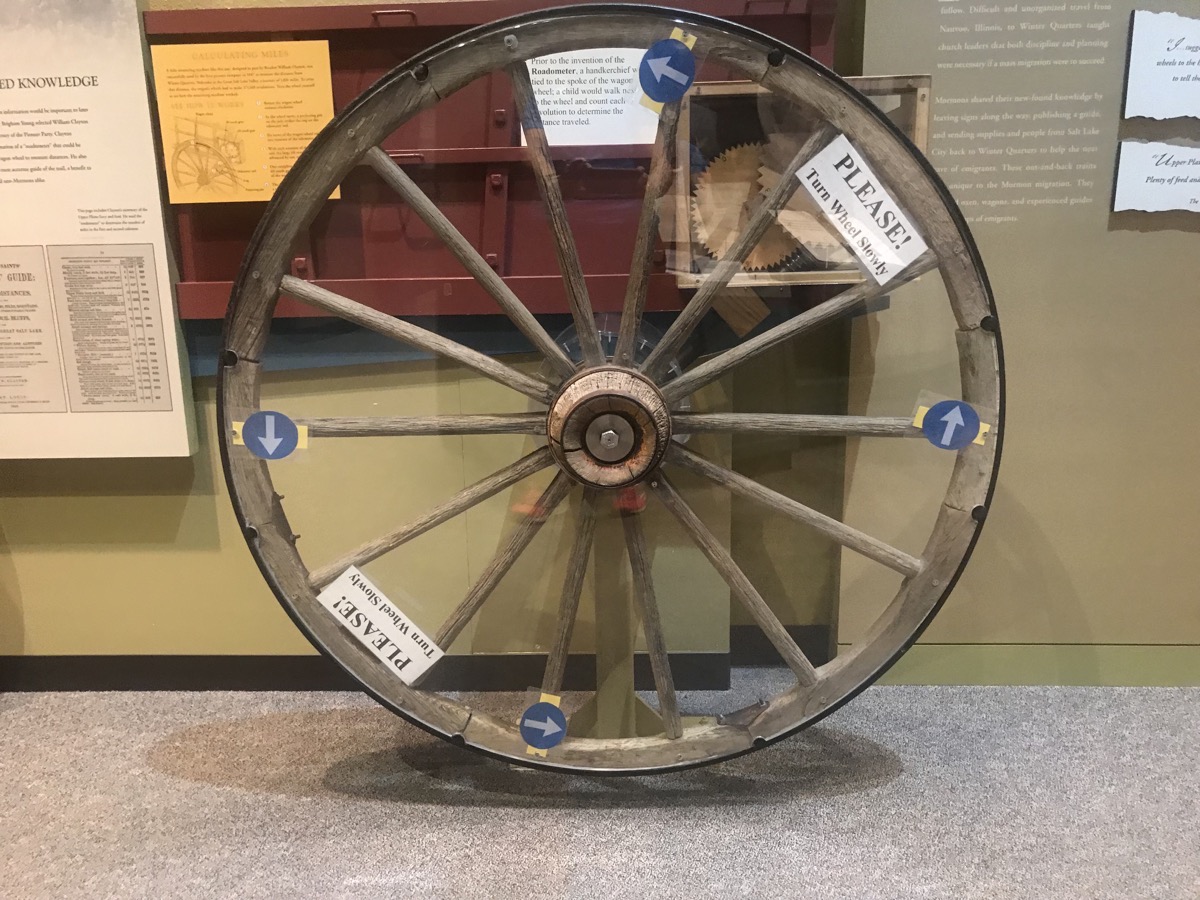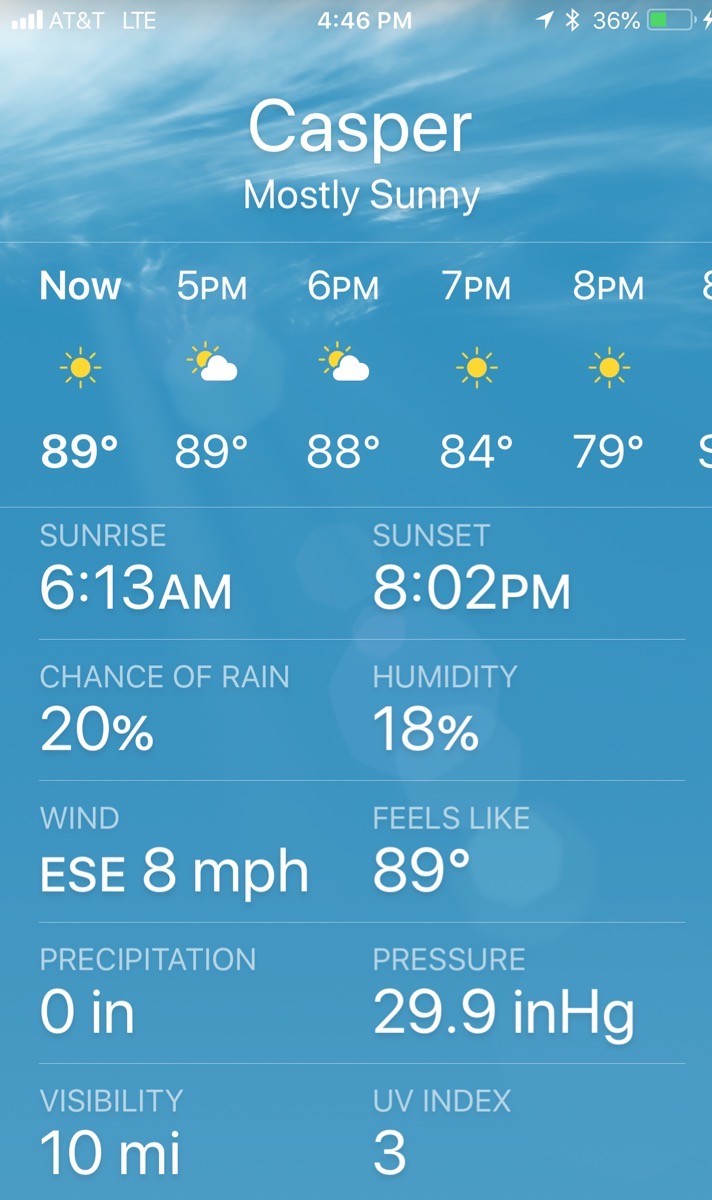 Sheep Wagon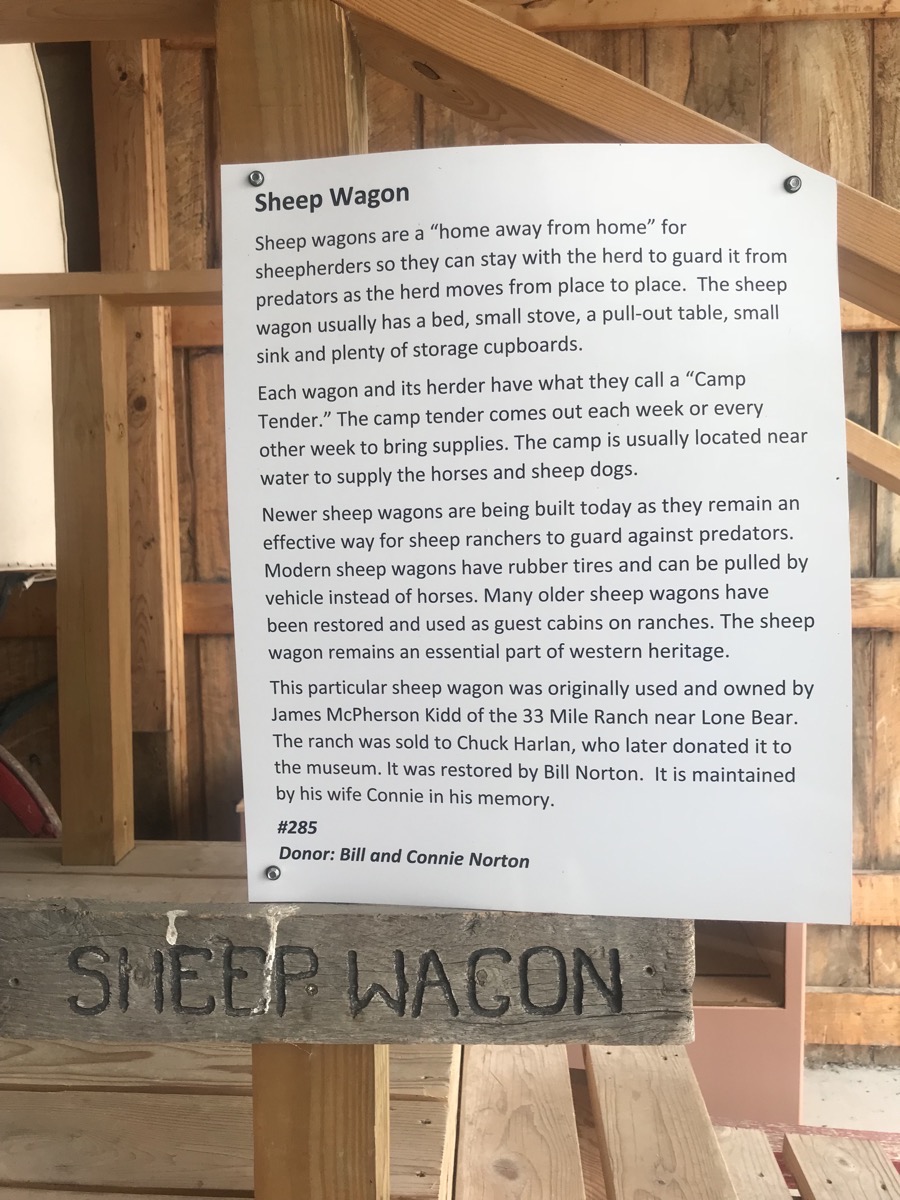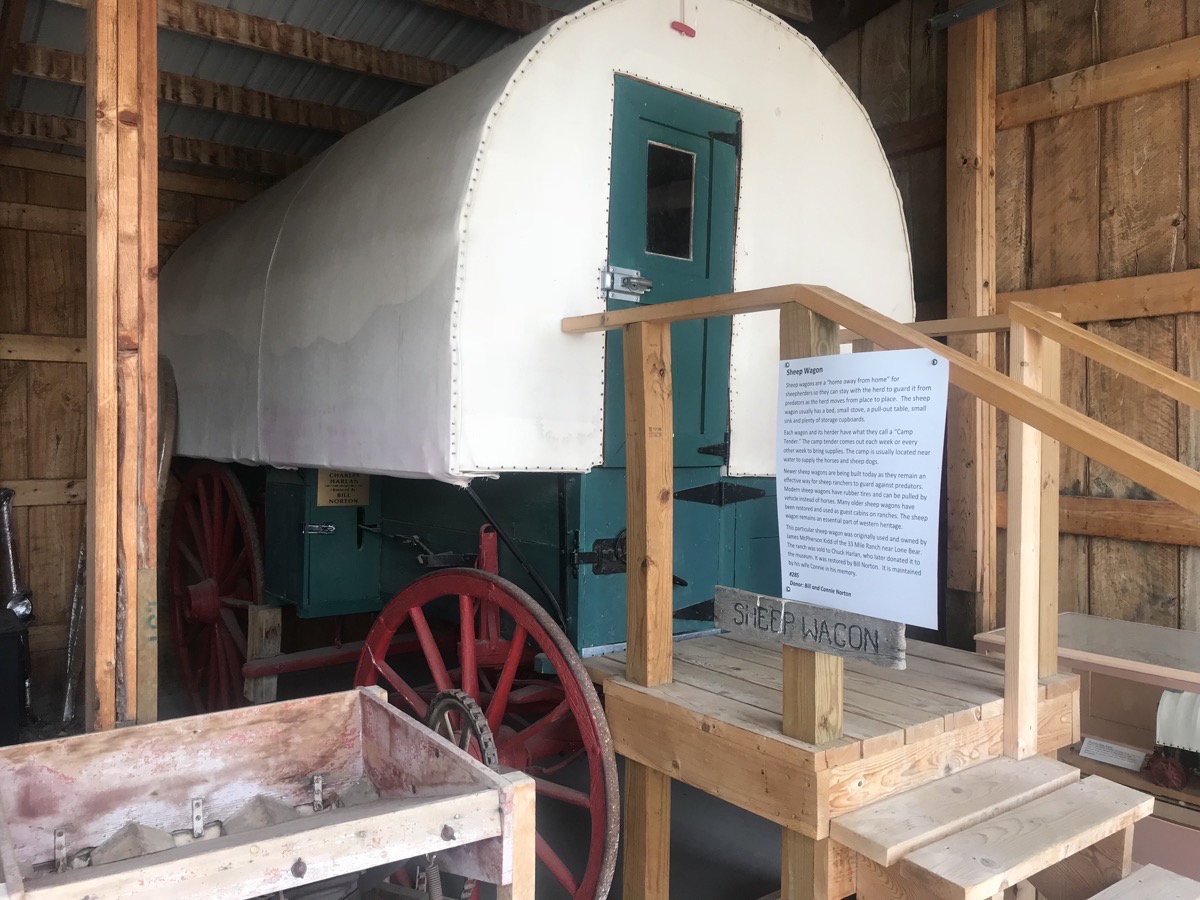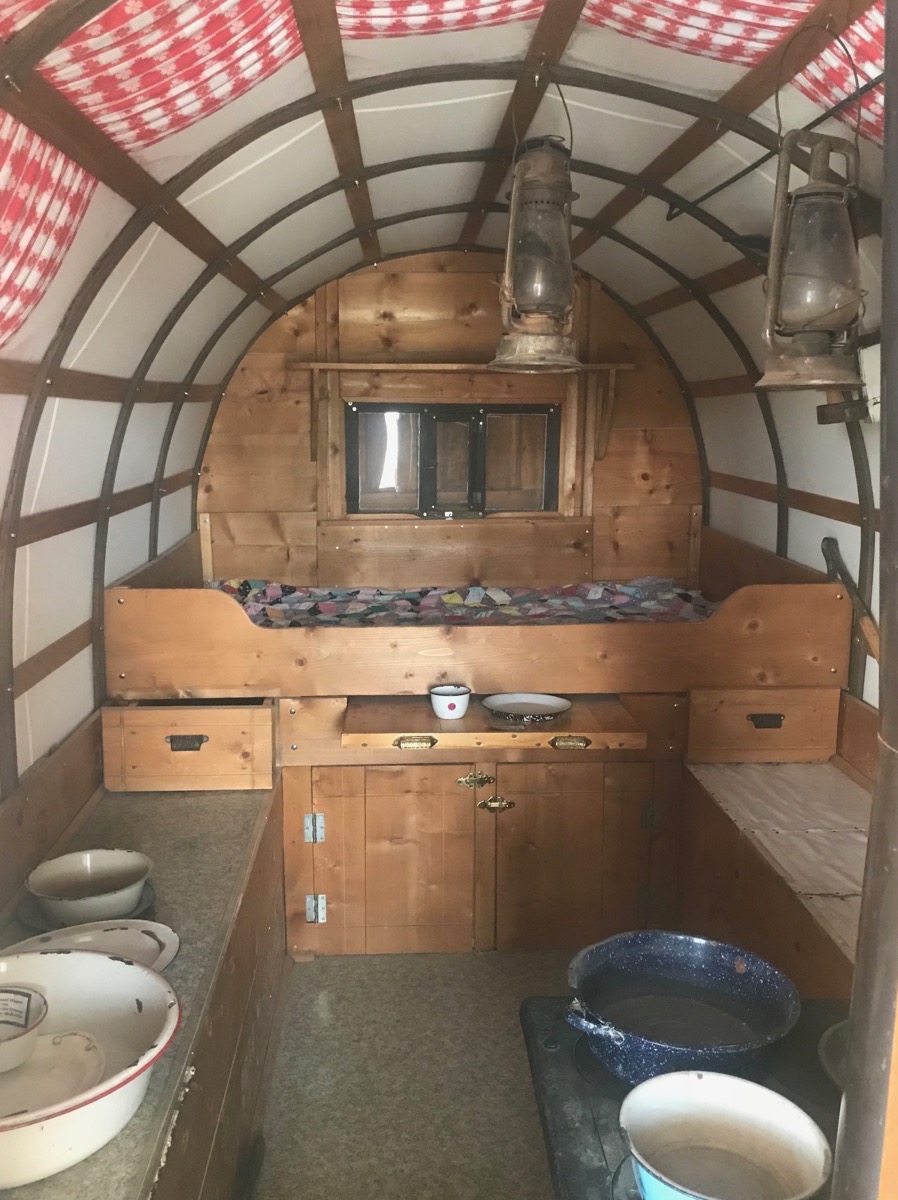 This sheep wagon has a stove on the right front.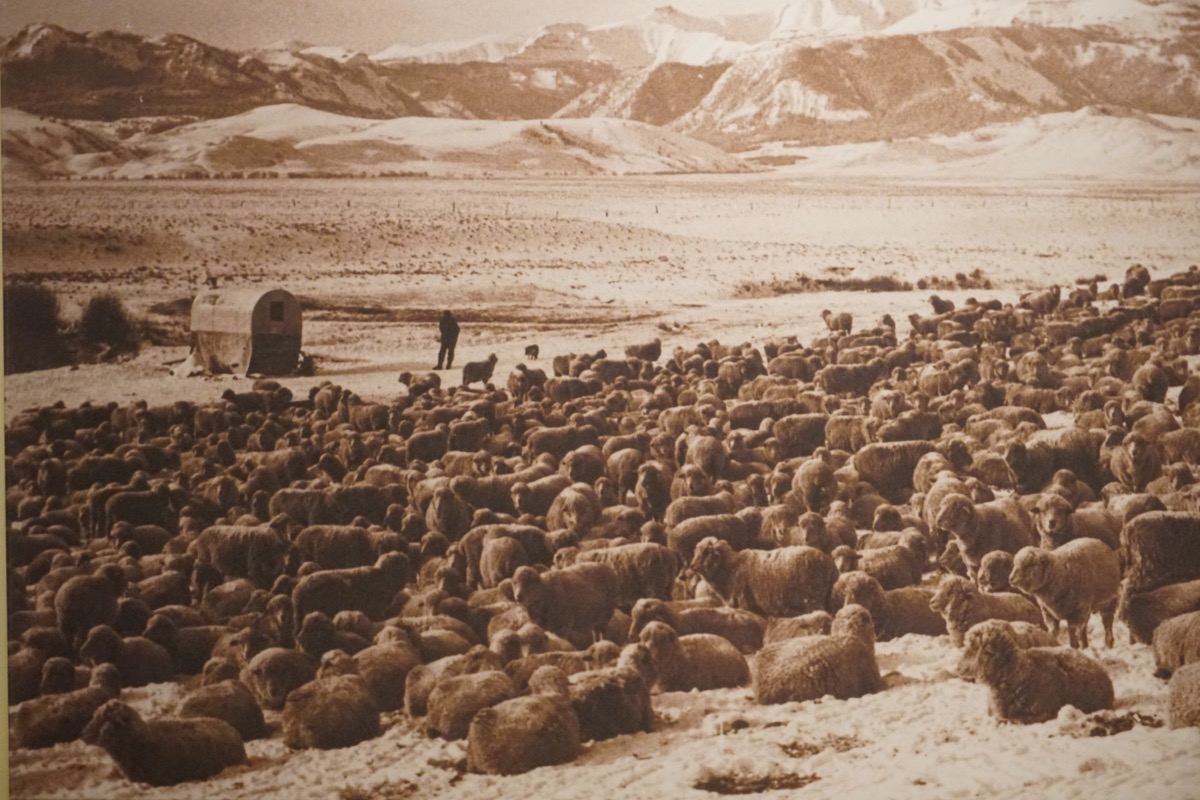 Look at the sheep wagon on the left hand side of this picture.
Ft. Caspar Museum
Our next stop in Casper was at the
Ft. Casper Museum. Originally established in 1862 as Platte Bridge Station, the Army outpost was meant to guard the mail service and the newly constructed transcontinental telegraph lines from attach by Plains Indian groups. It only stayed until about 1867 when the Union Pacific Railroad cross to the south and the telegraph lines were also moved to the south.
in 1936 the fort buildings were reconstructed by local workers and the fort was named Fort Casper.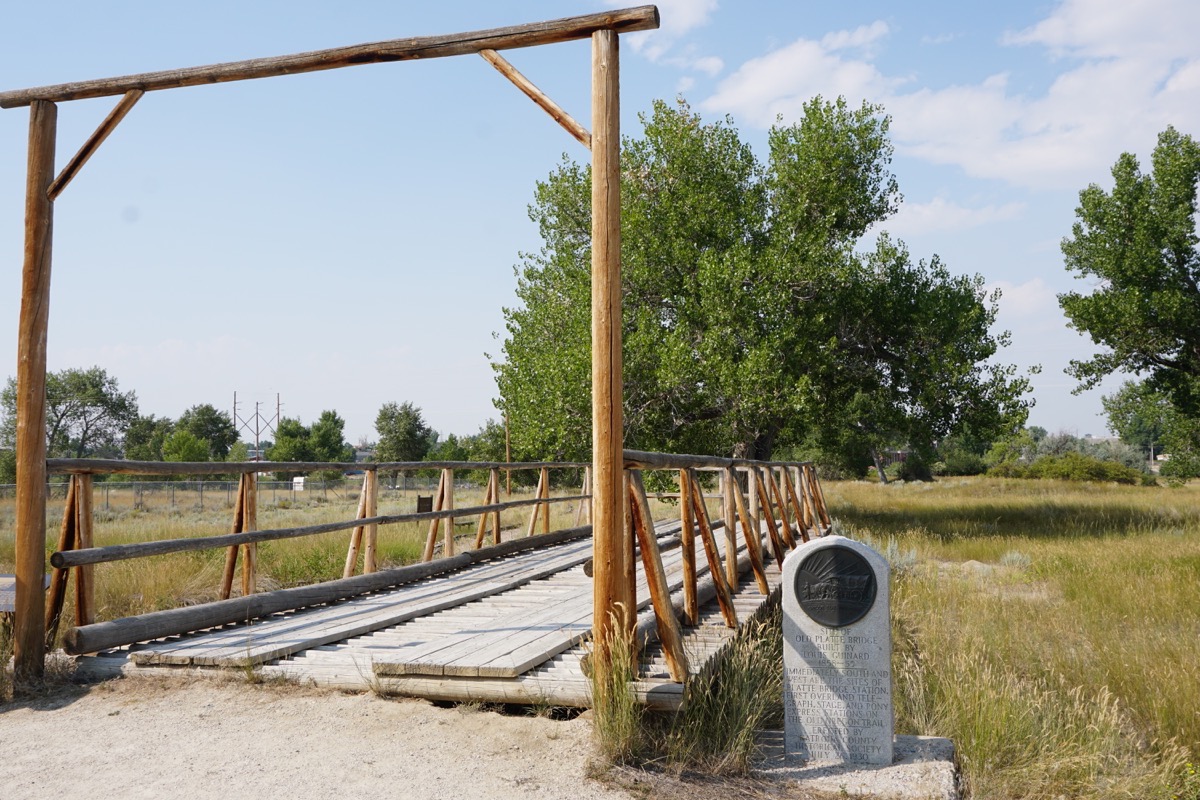 A replica of the original 1,000 foot bridge built  by trader Louis Guinard that crossed the Platt River.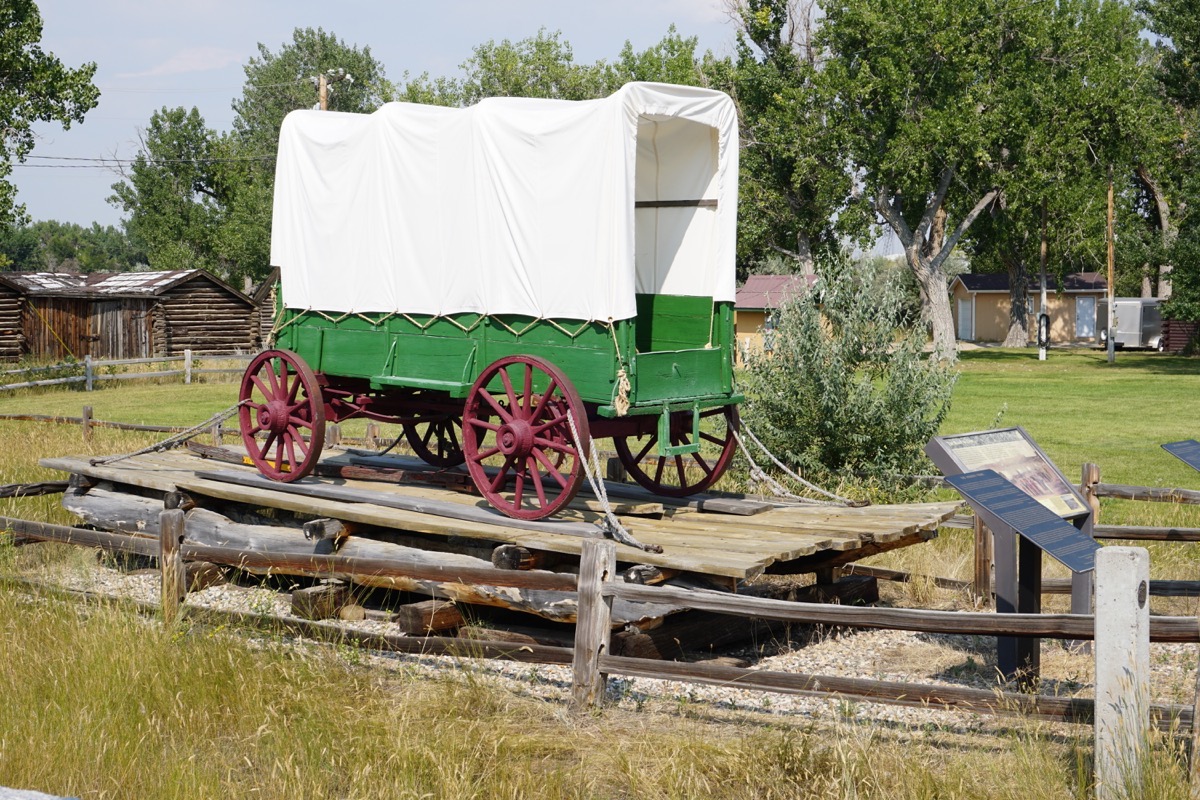 A replica of the first Mormon ferry that crossed the North Platte River