Days 79 & 80 - Driving days from Great Falls to Kaycee, WY
Billings, Montana
We drove 226 miles from Great Falls to Billings, MT and stayed in the Walmart Parking lot for the night.  We met John and Holly Gott for dinner at Montana's Rib & Chop House where we had a delicious dinner and a great visit.  Afterwards, we went to Baskin Robbins for some ice cream.  After dessert they came back to our motorhome where we visited for a couple of hours.  Nice evening!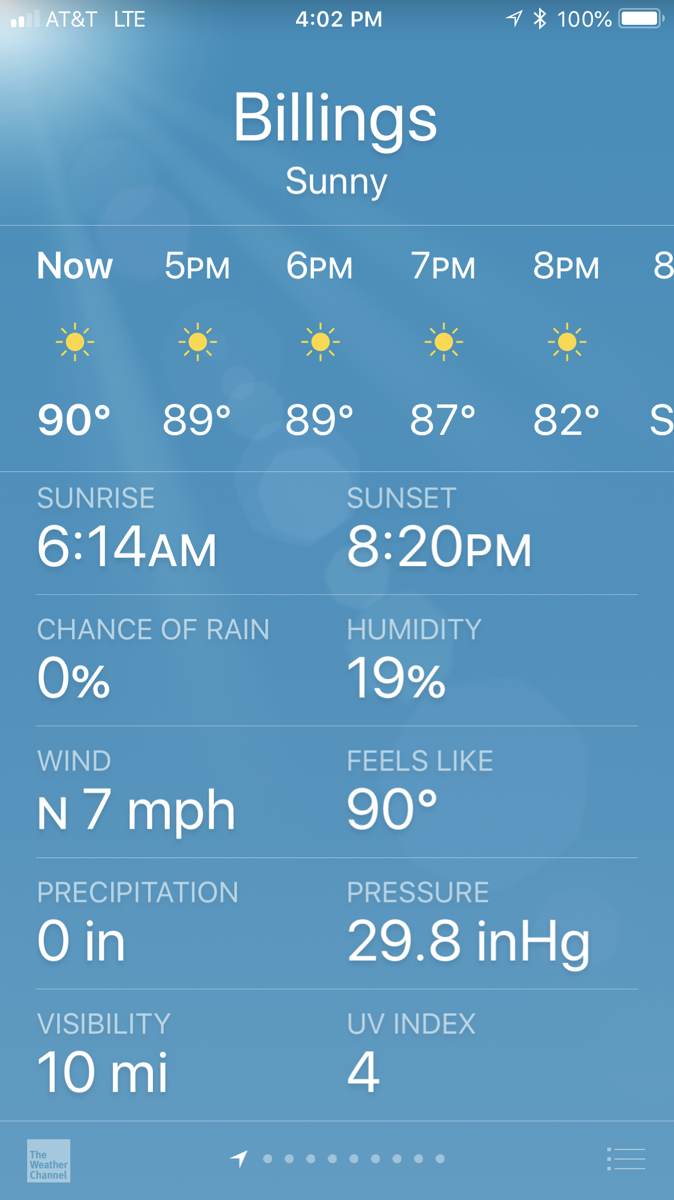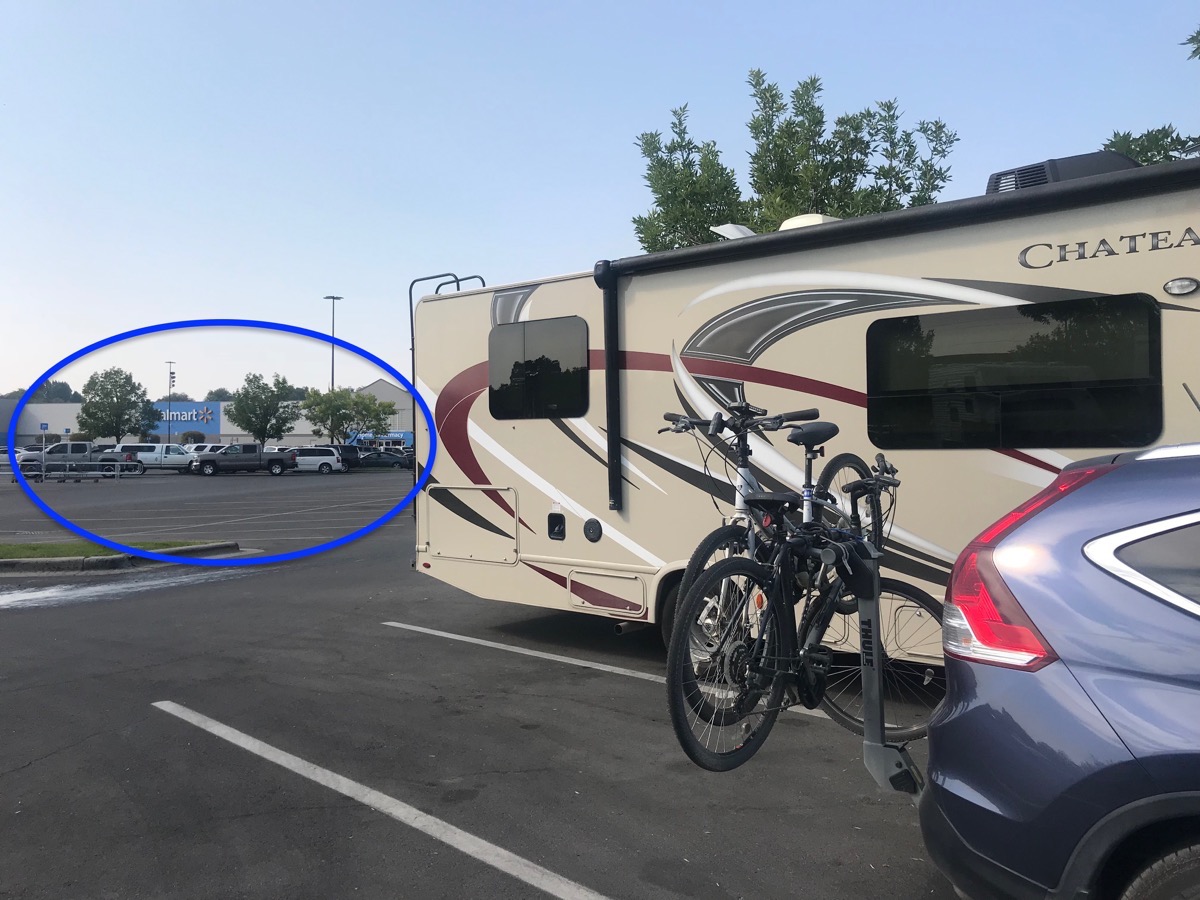 There were twelve RVs camping there with us.
Trip Statistics:
We drove 226 miles in the RV and 10 miles in the CRV today and have now driven a total of 11,184 miles so far on this trip.
August 16, 2018
We left Billings this morning after getting gas and drove to Little Bighorn.
Little Bighorn National Monument
We stopped to tour the Little Bighorn and watched a film of the battle and toured the battleground. It memorializes a major battle fought on June 25, 2876, between Lakota, Cheyenne and Arapaho Indians, against the US Army.  These tribes were fighting to preserve their traditional way of life as nomadic buffalo hunters.  Custer and 262 men died at the Battle of the Little Bighorn. After Custer's defeat, Sitting Bull, along with his people, fled north to Canada.  In 1881, he returned to the US to surrender.  Sitting Bull was killed by Indian police on the Standing Rock Reservation in South Dakota on December 15, 1890.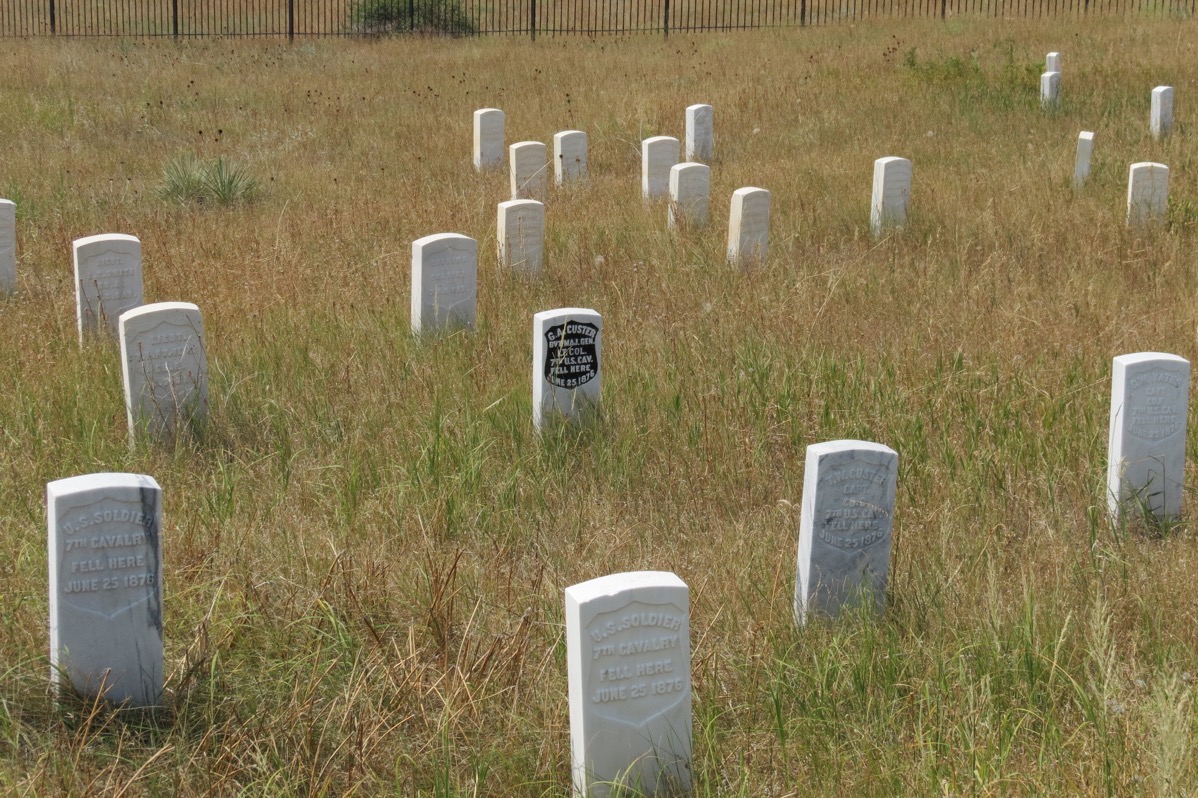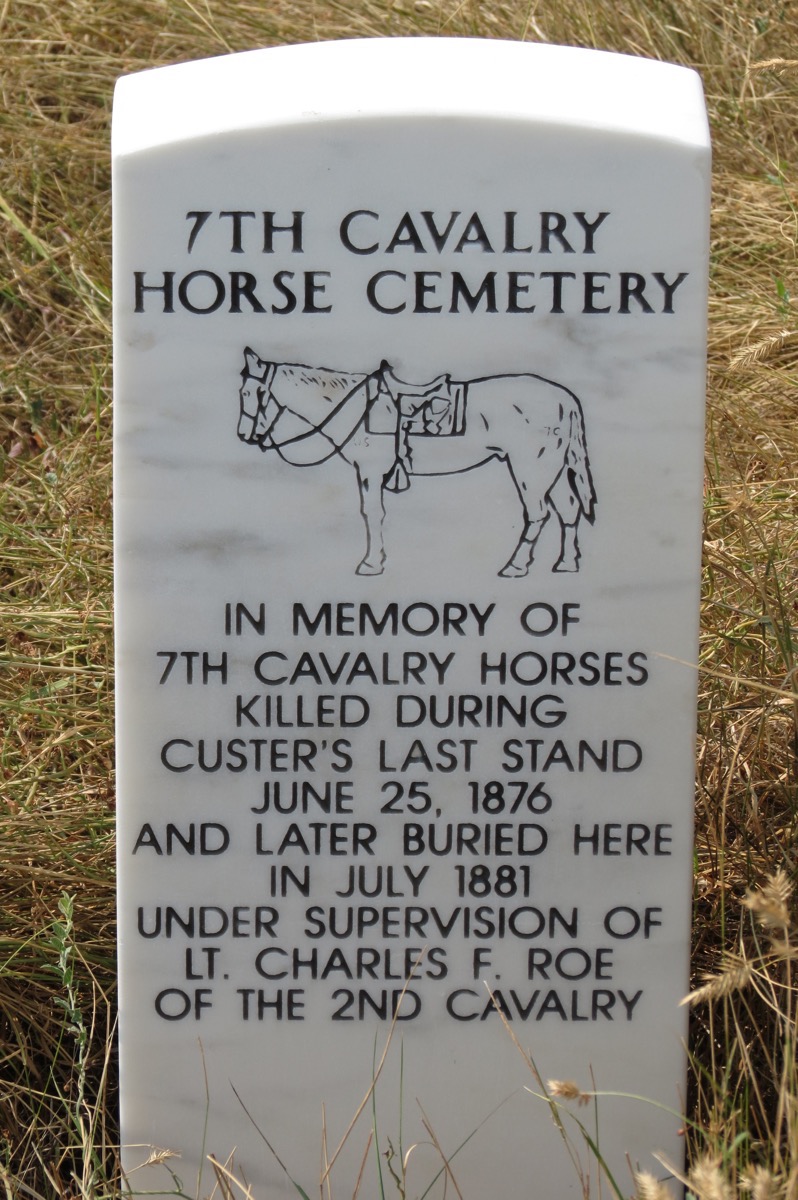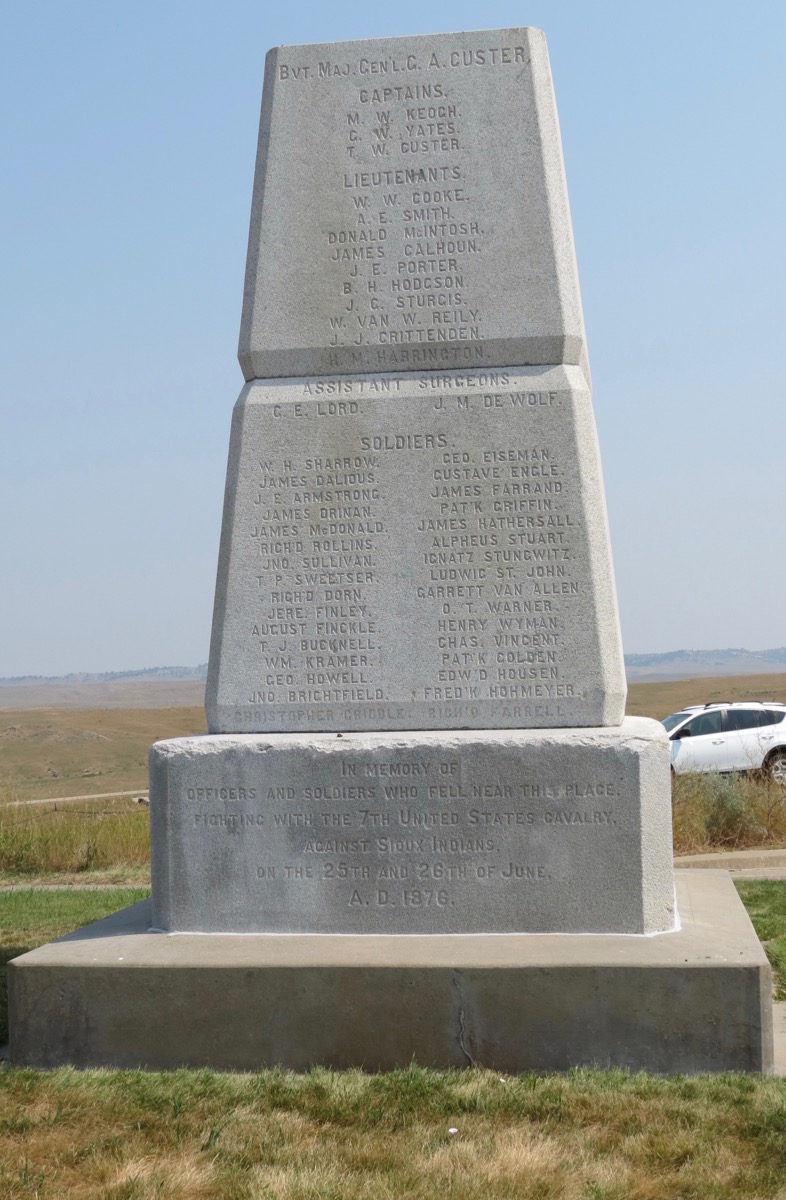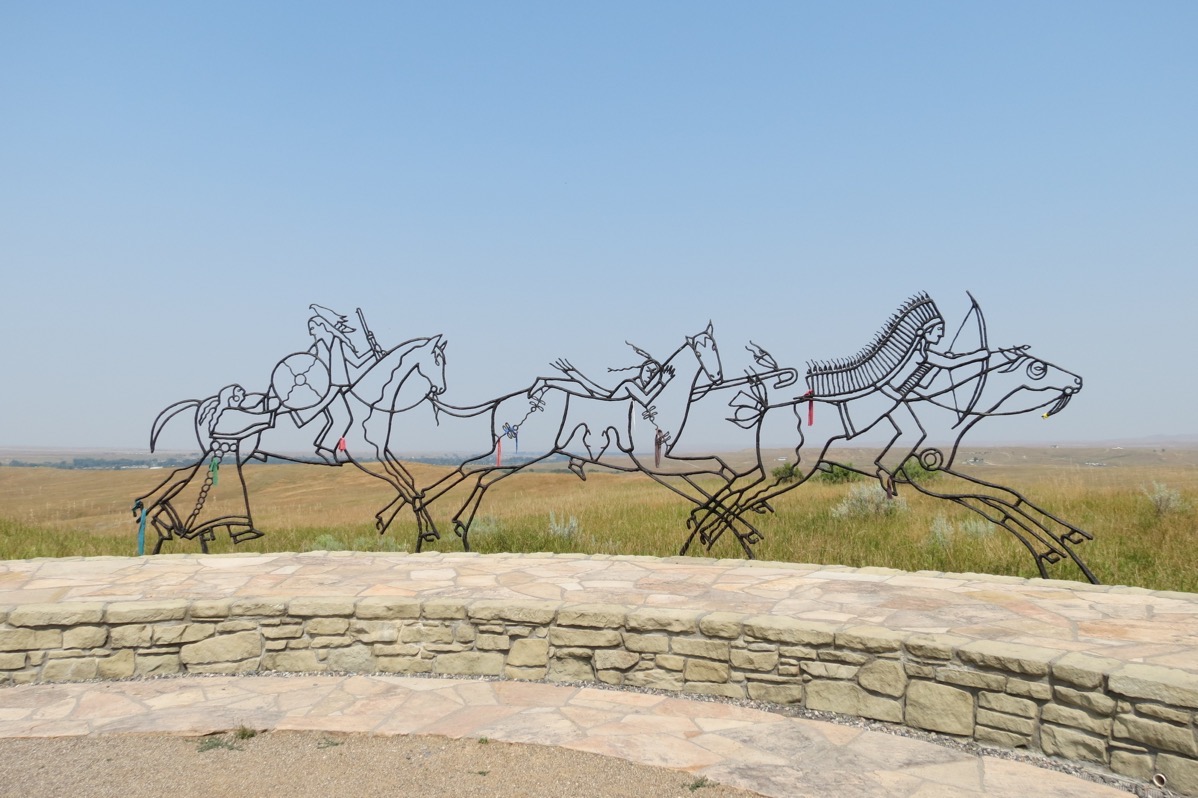 Kaycee, Wyoming 
We stopped in Kaycee for the night and are camping at the Powder River Campground.  After we parked we walked "uptown" to get some ice cream.  Kaycee has a population of 263, so as you can imagine, there is not much here.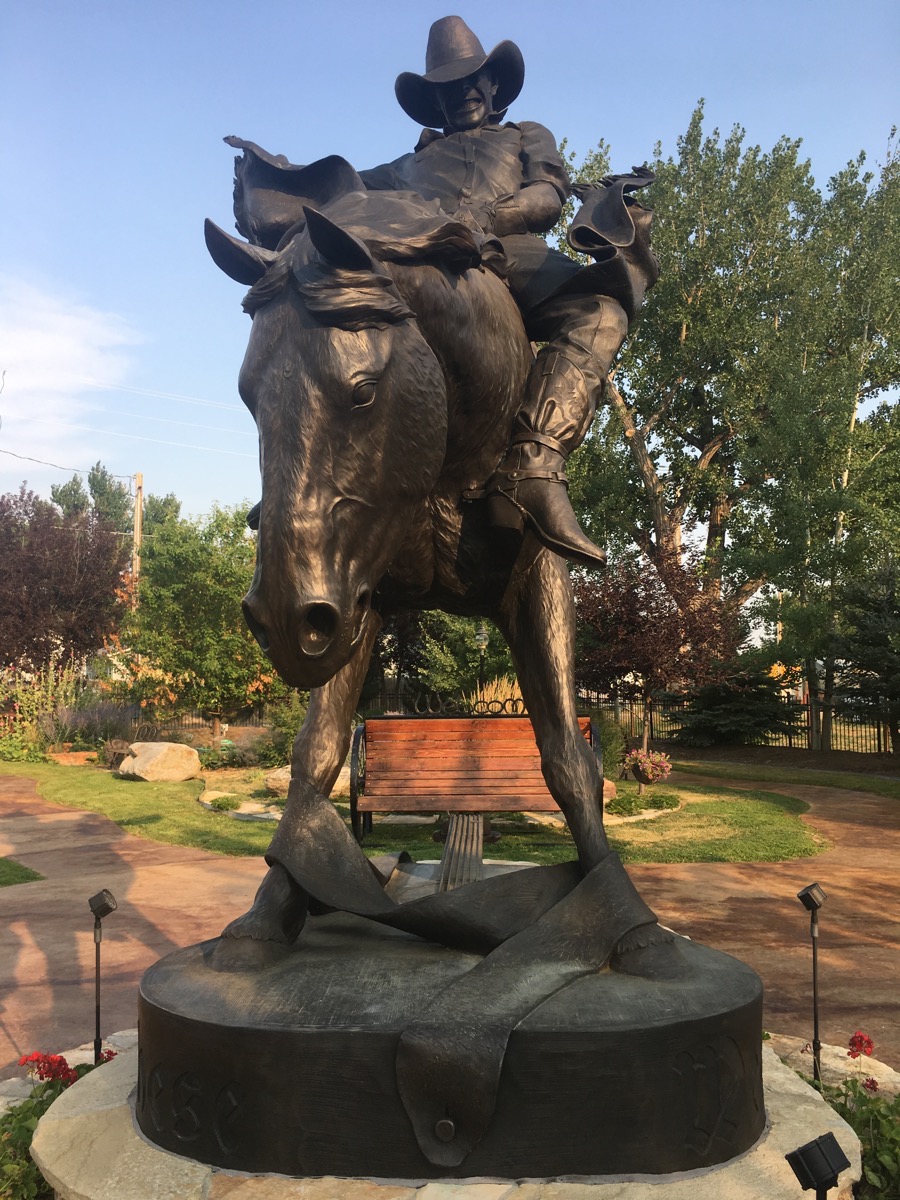 Chris LeDoux, rodeo rider, 1976 World Champion Bareback Rider, 5 time National Finals Rodeo Qualifier.  He was also a country music singer.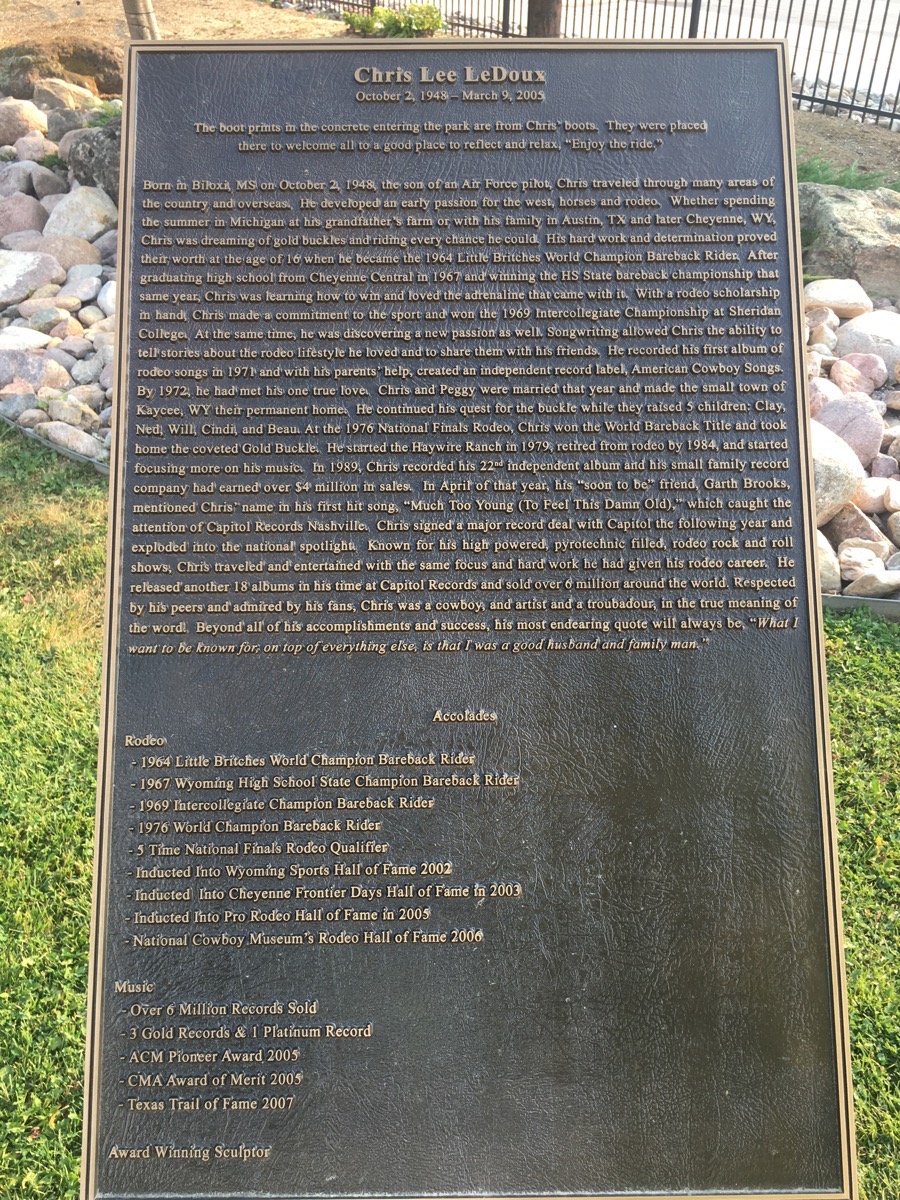 Trip Statistics
We drove 218 miles today making the total mileage for our trip be 11,402 so far.
We paid $2.699 a gallon for gas this morning for a total of $151.28.  We've spent $3,966.35 for gas so far.
We are camping at the Kaycee Powder River Campground for $20.00.  We've spent $2,400.36 on lodging so far.