Day 76 - Glacier National Park
Glacier National Park
It rained during the night and was very windy, but when we woke up this morning, the skies were clear and it was sunny.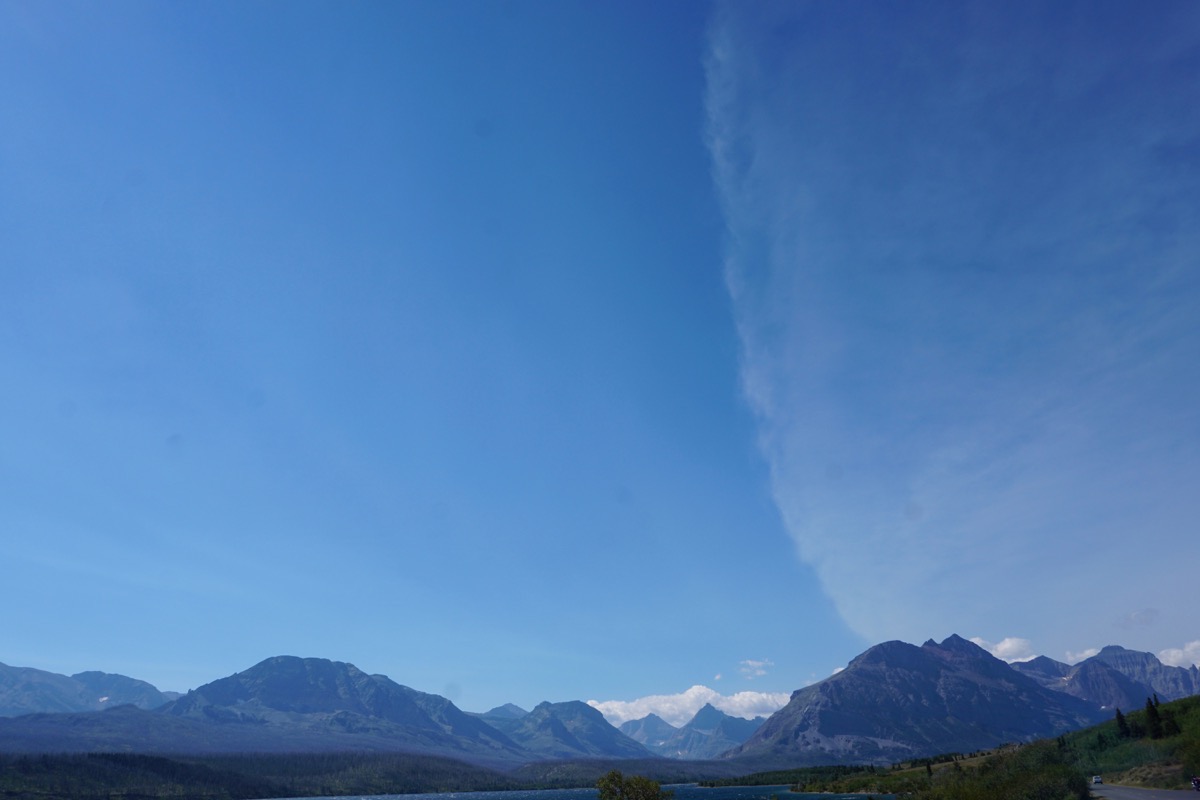 I took this picture as we were driving into the park.  Neither of us have ever noticed a cloud pattern like this one before.
We drove back into Glacier National Park from St. Mary's and drove a few miles pass Logan's Pass where we pulled over and ate lunch.  We tried to stop again today at Logan's Pass, but there were no parking spaces available.
First rock formation we saw when entering from St. Mary's side of Glacier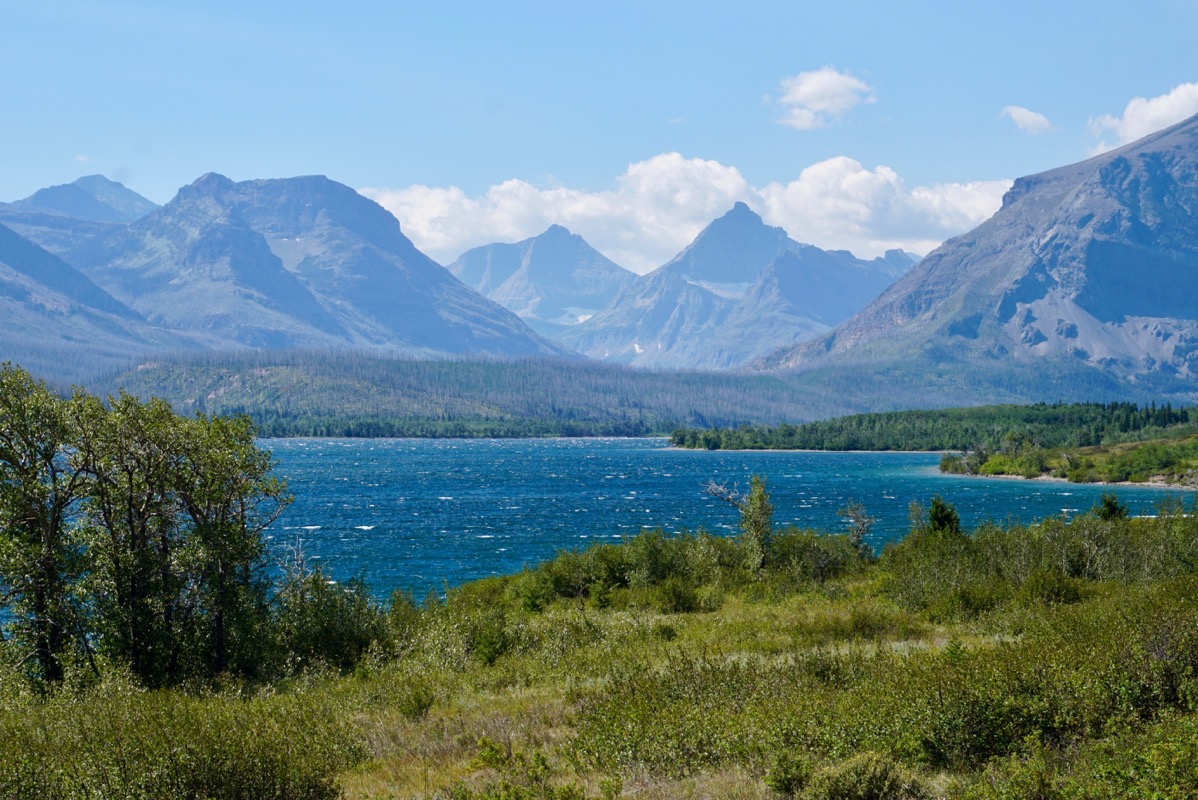 St. Mary Lake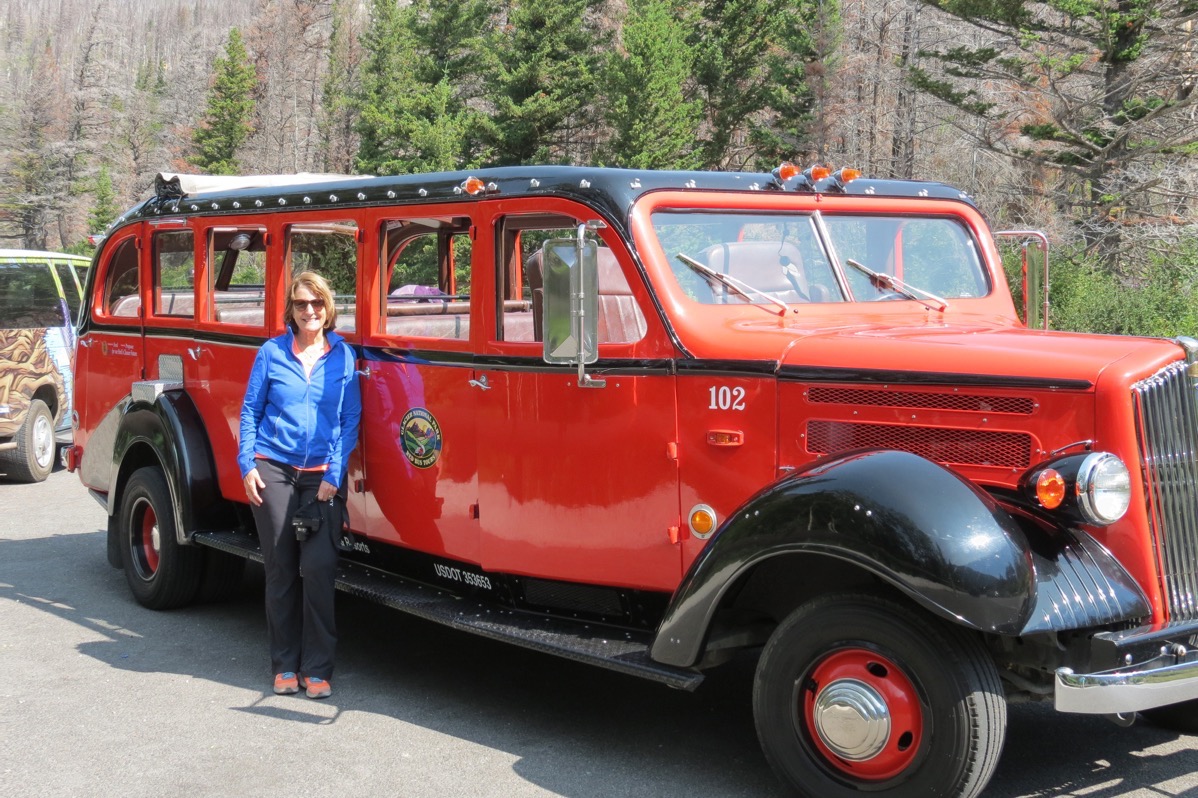 This Red Bus is one of many open-air busses that provide tours through the park.  They were built by the White Motor Company between 1936 and 1939 and can hold up to 17 passengers.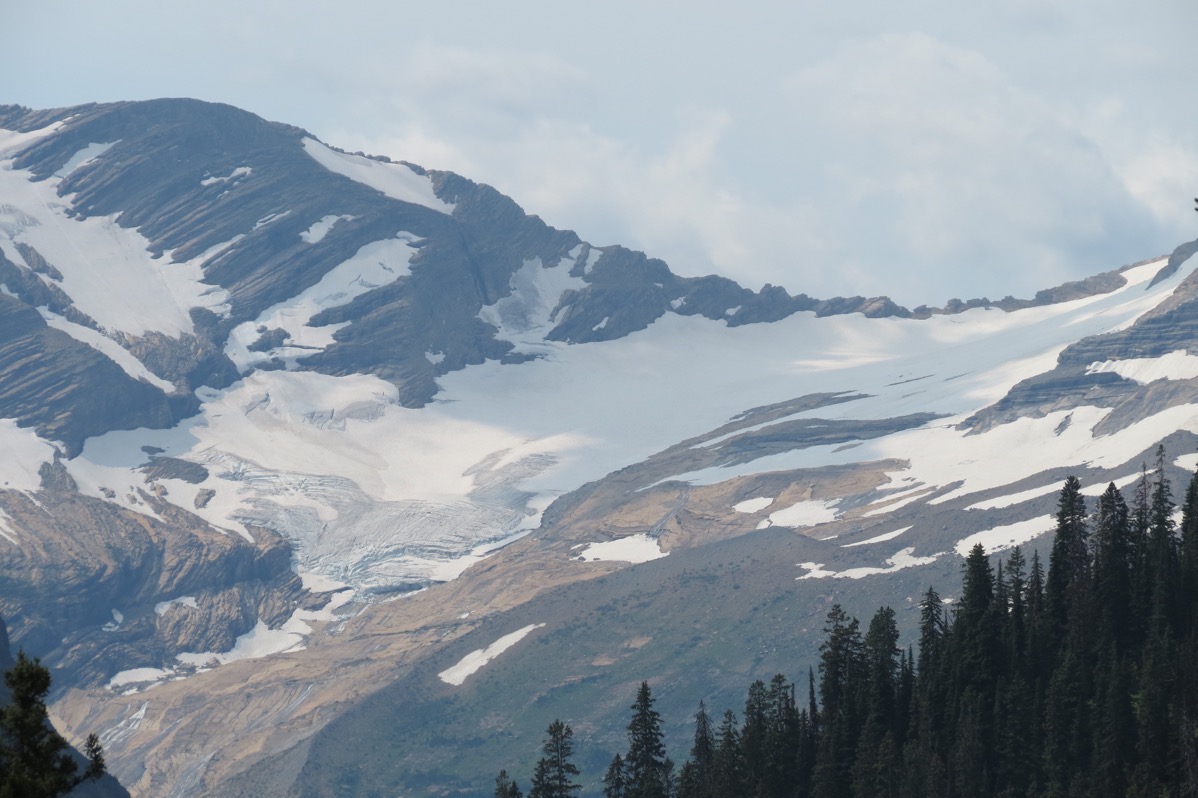 Jackson Glacier
Information at the Visitor's Center claims that in the next 10-12 years there will be no glaciers left within the park.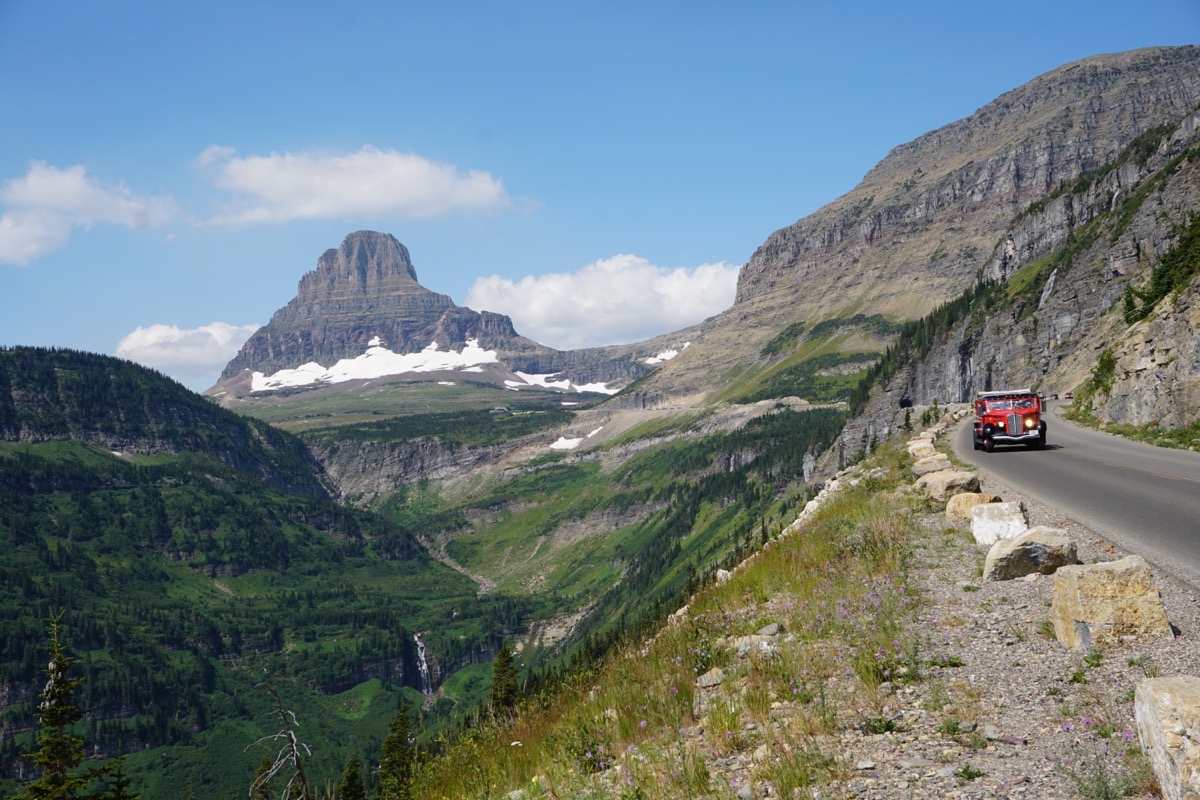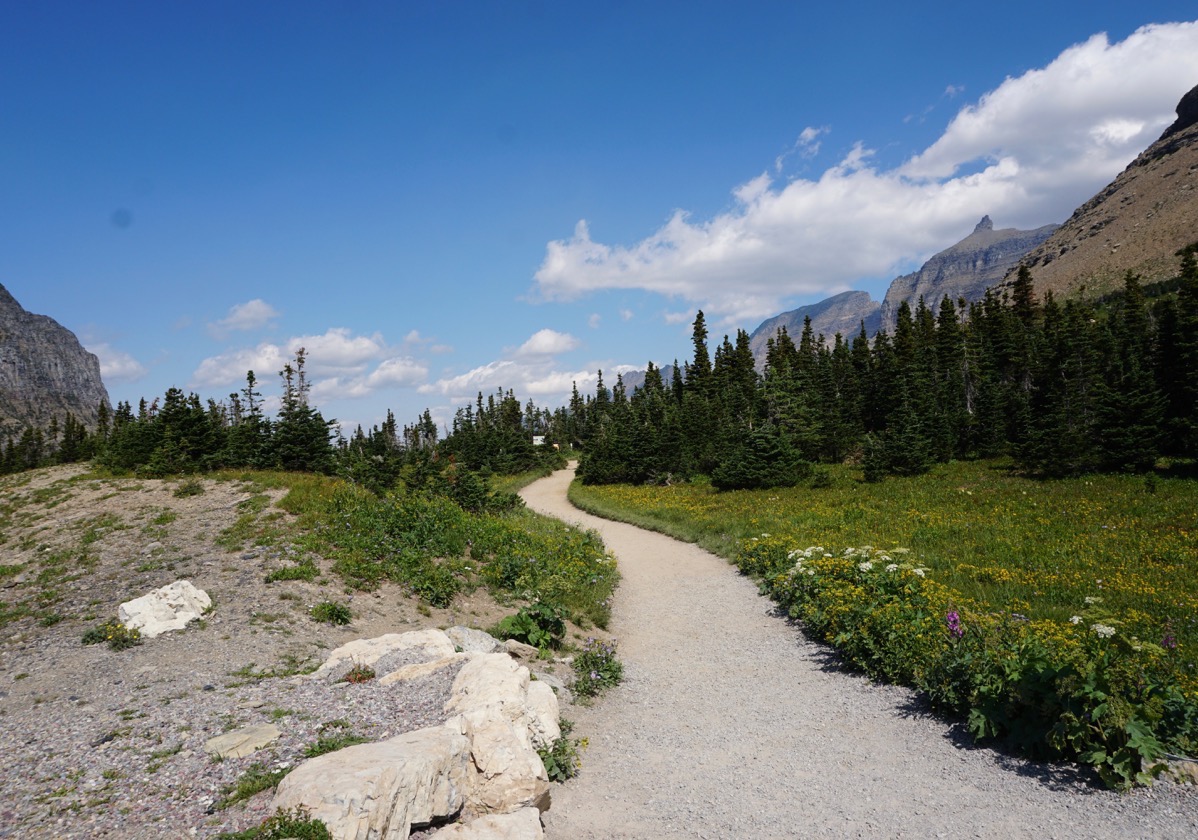 Hidden Lake Nature Trail starts across the road from the Logan Pass Visitor's Center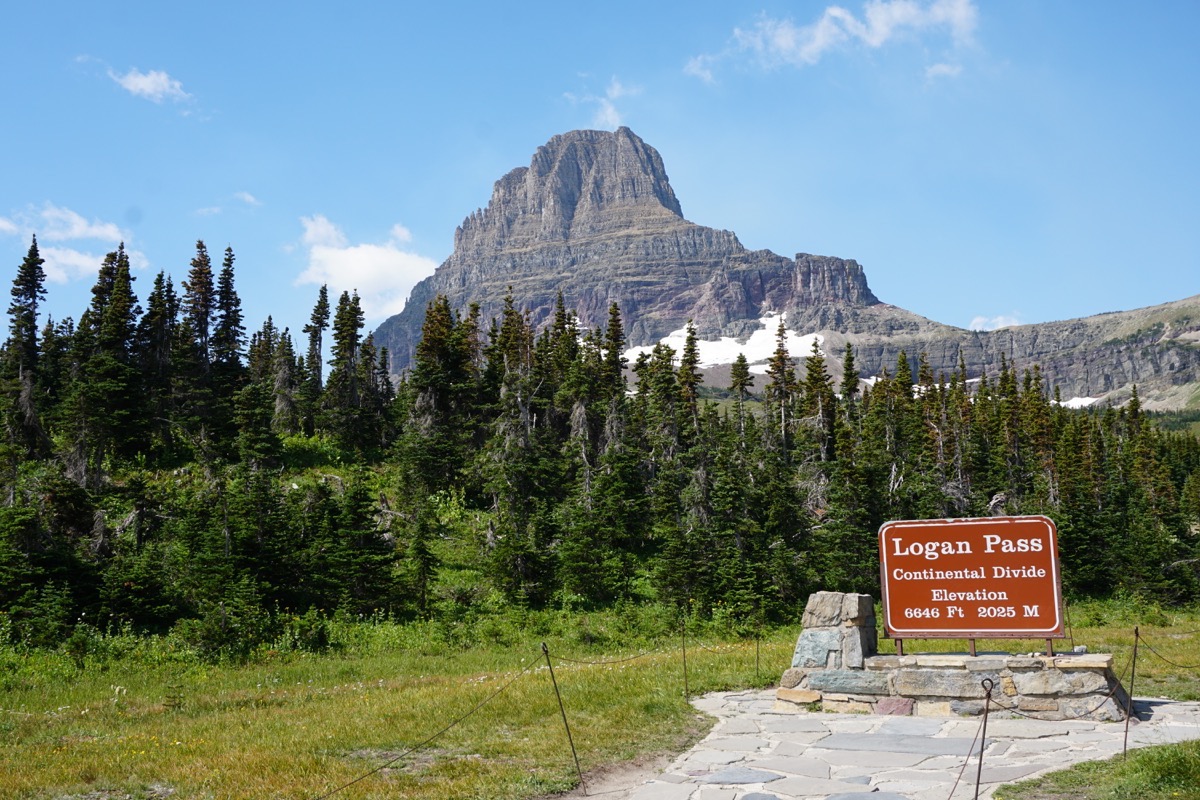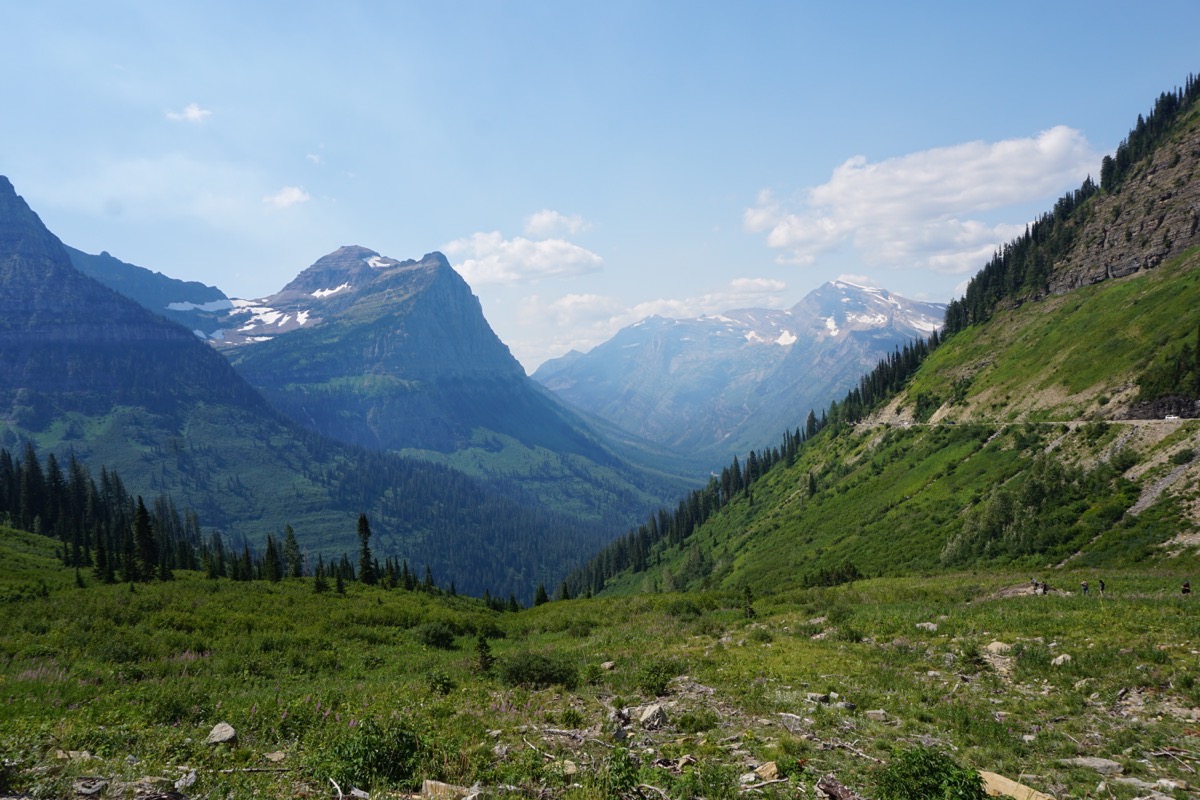 Our view for lunch
Baring Falls and Sun Point Hikes
Today's hikes were much more moderate than yesterday's!  We only hiked a total of 3.75 miles.
The path to Baring Falls was through the portion of the park that was burnt in the 2015.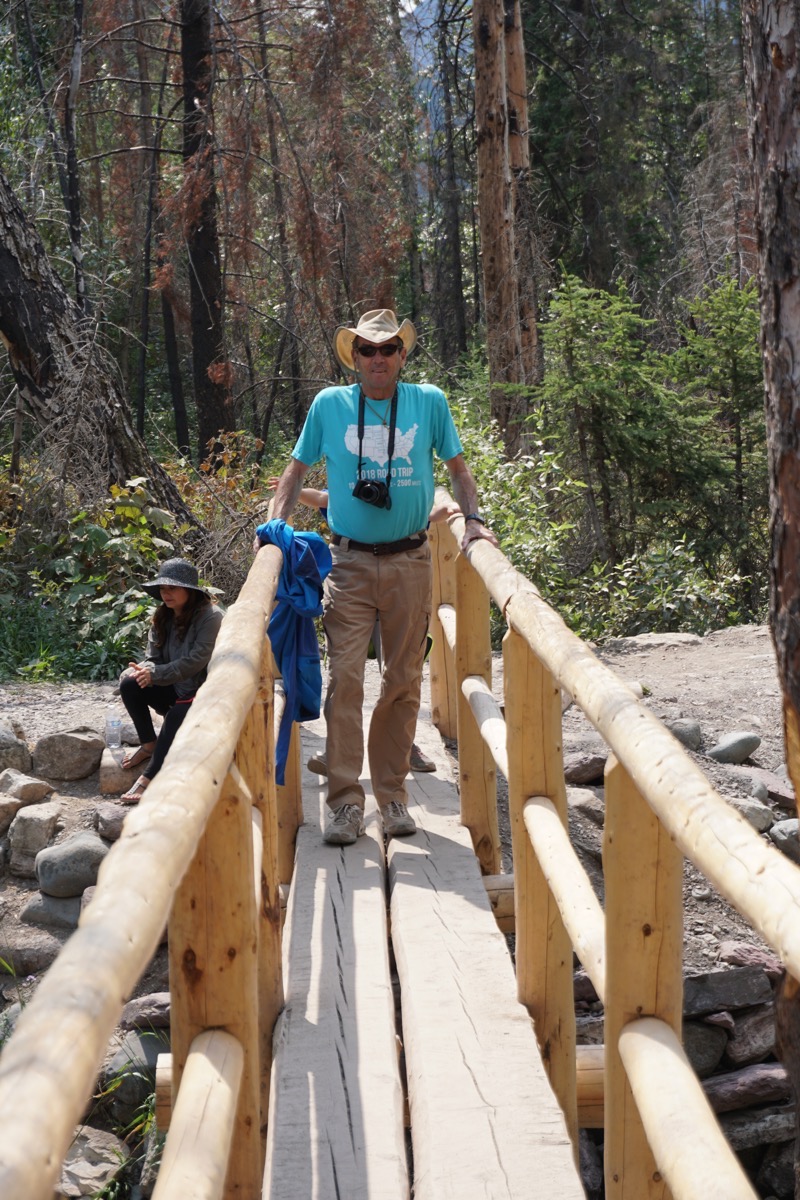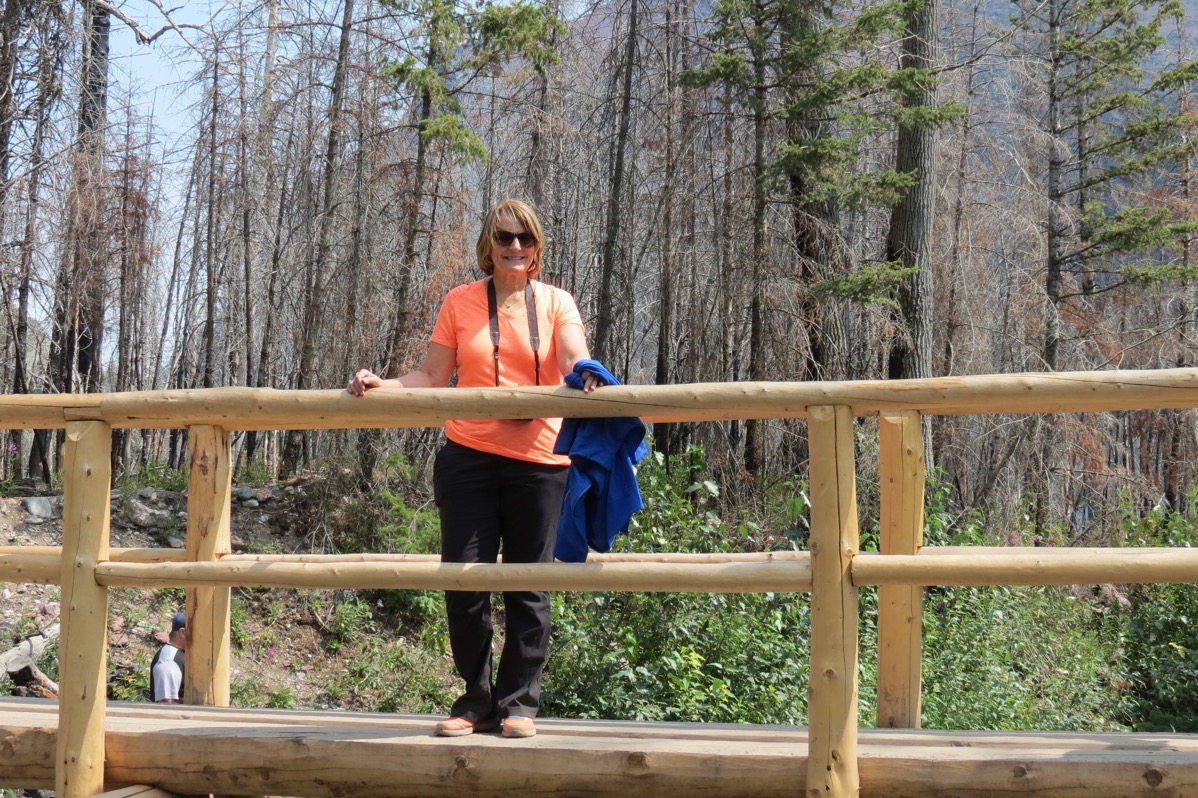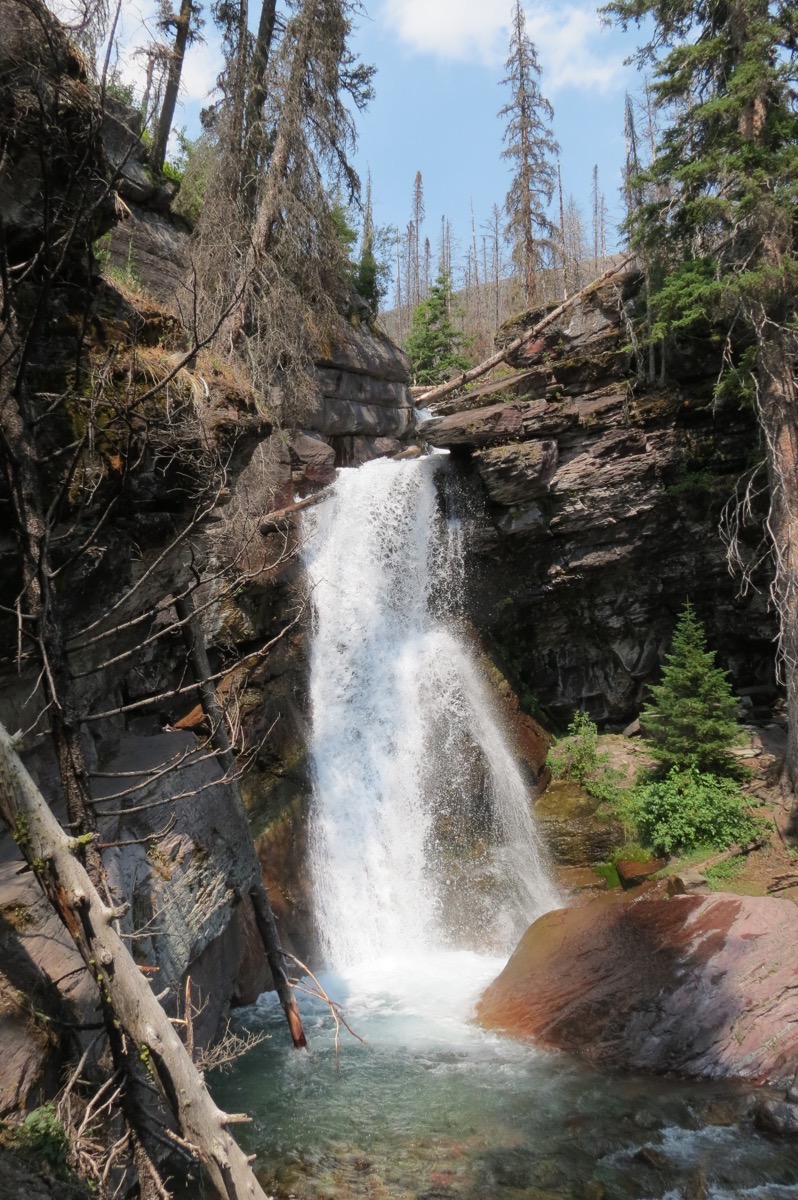 Baring Falls
After Baring Falls we hiked to Sun Point.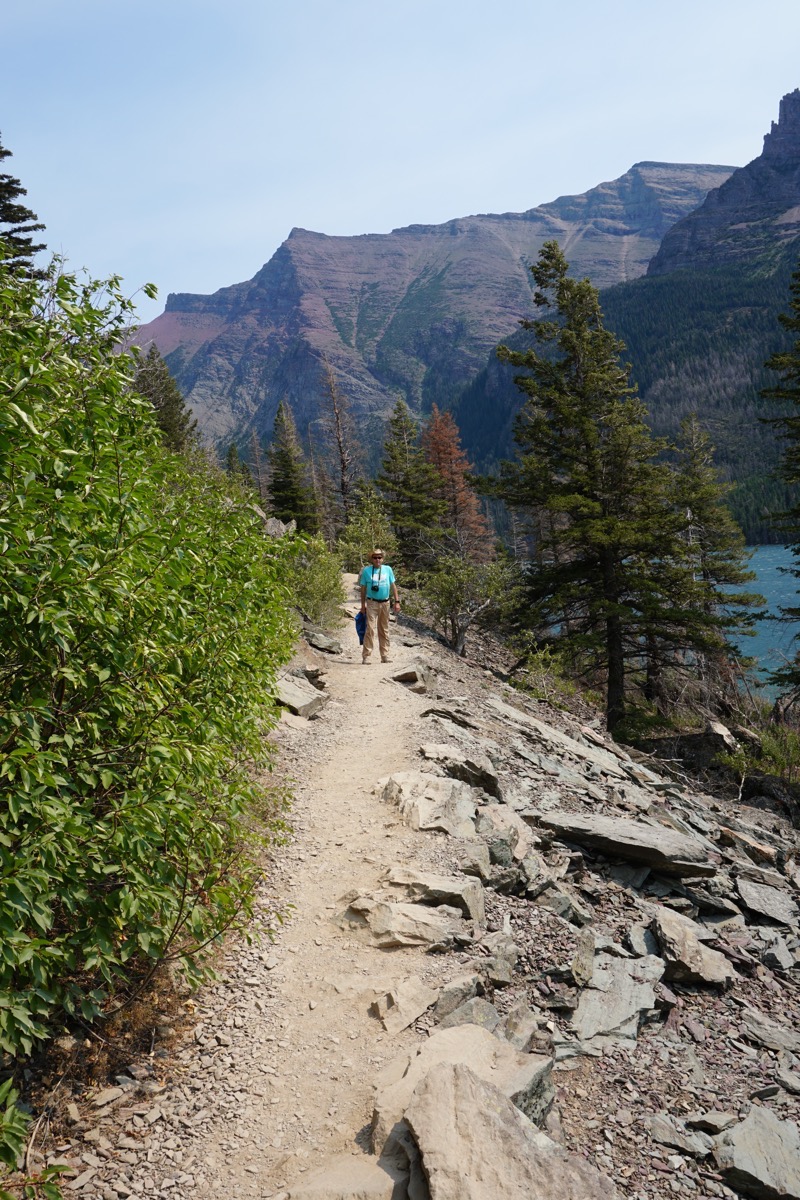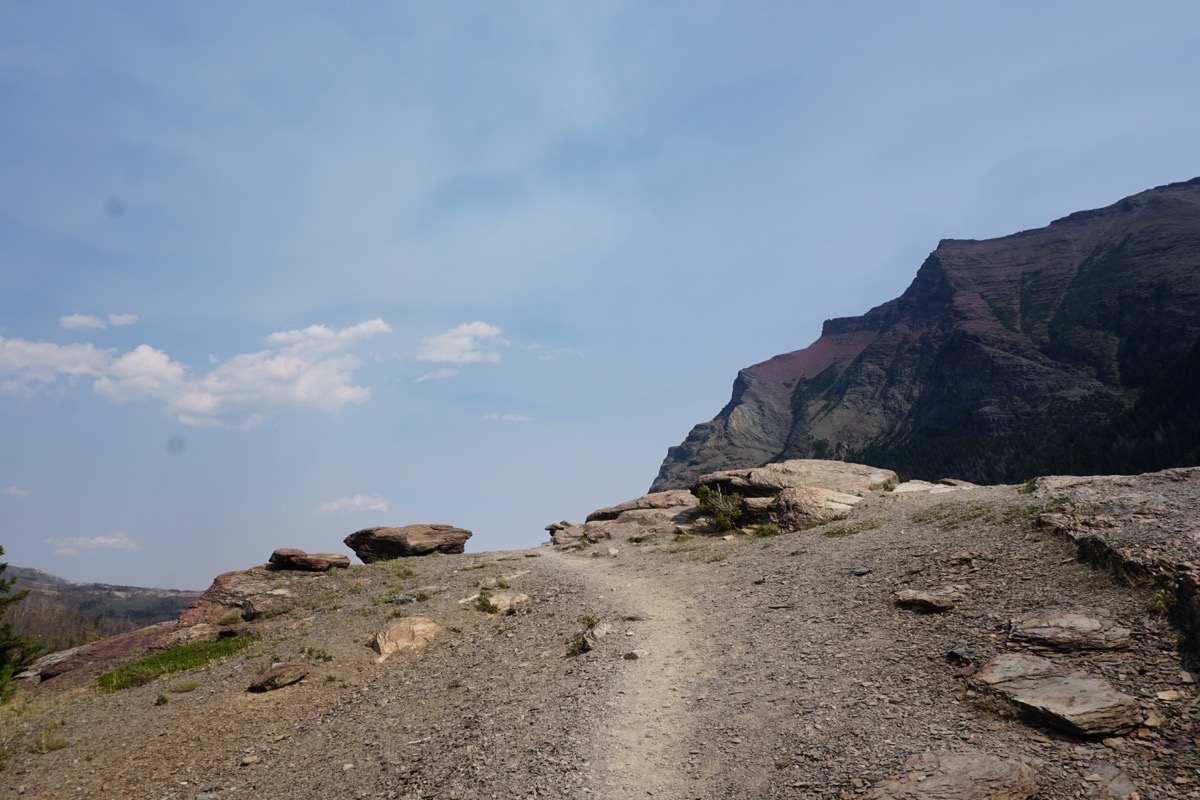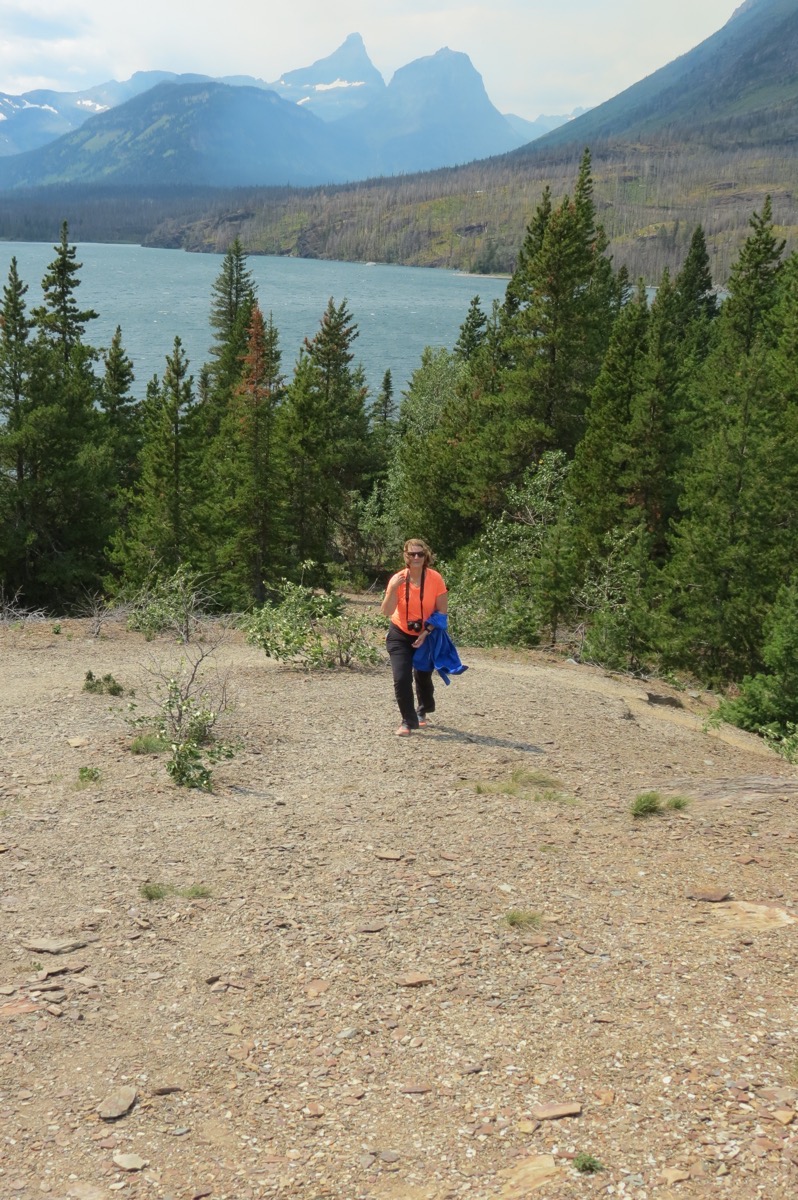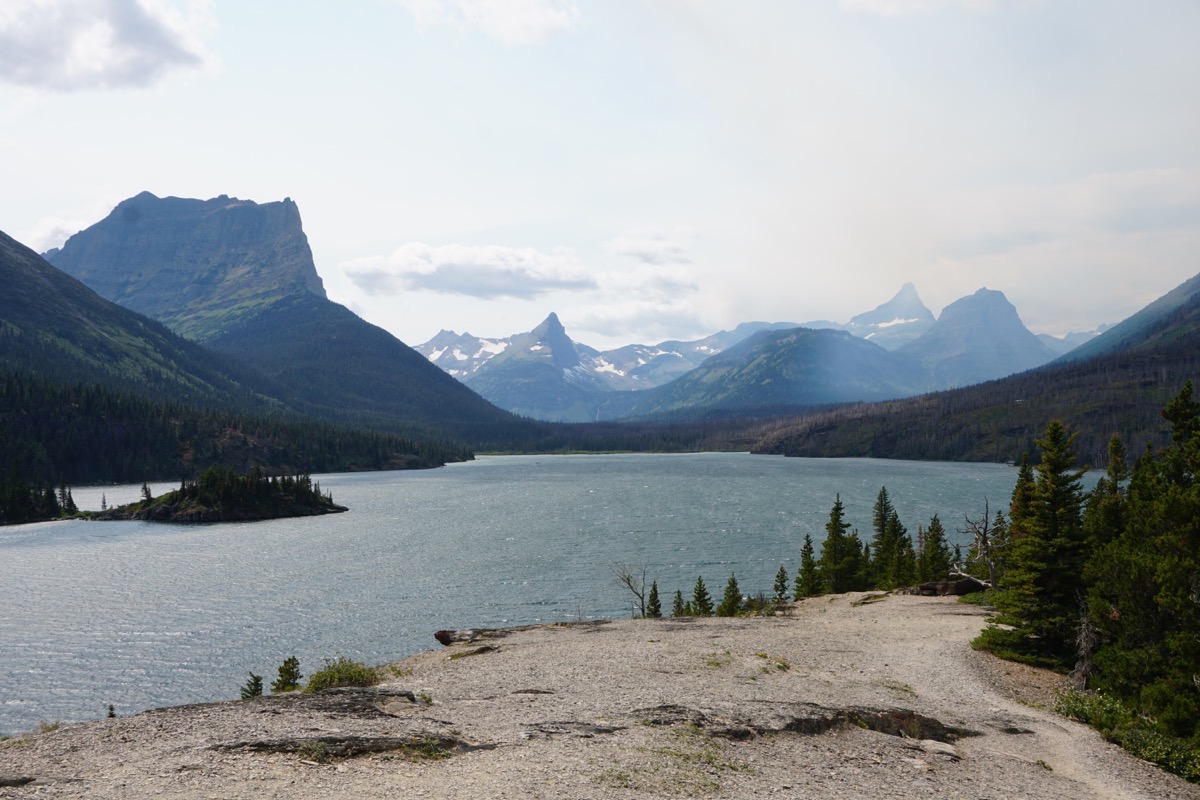 The view from Sun Point Gorge
Johnson's of St. Mary Campground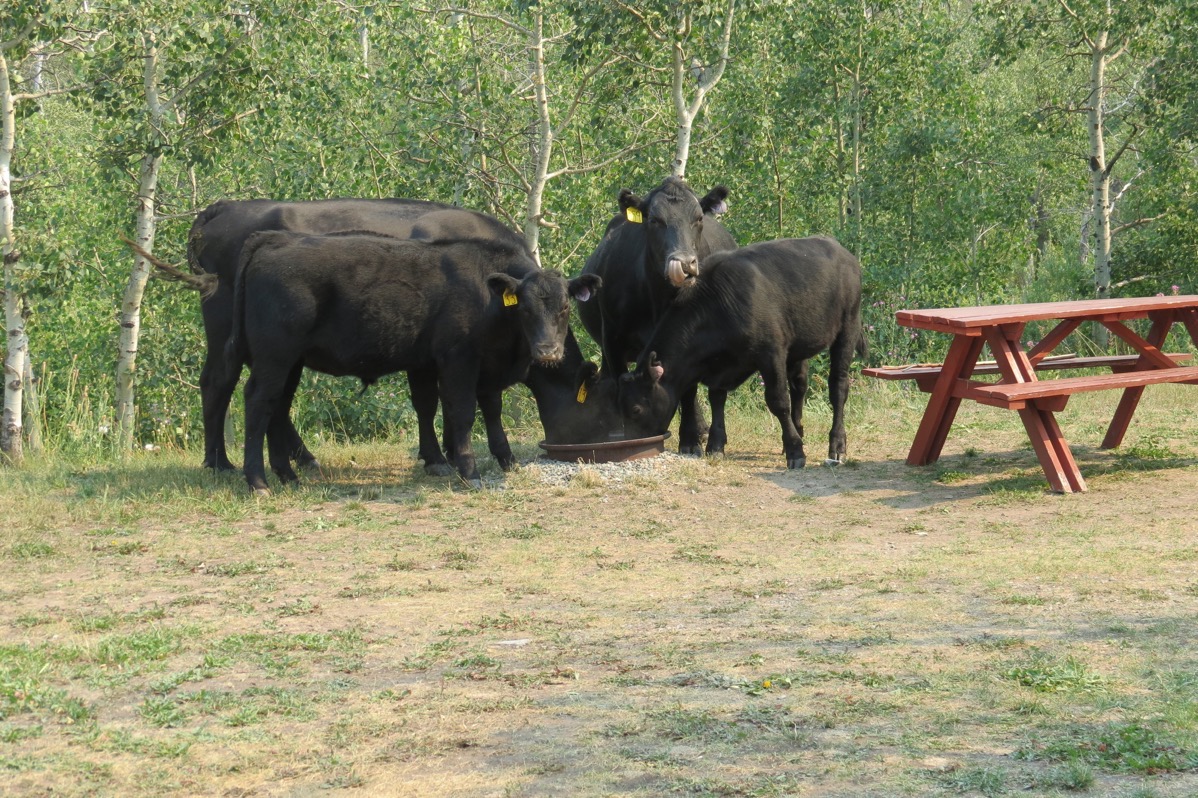 Look who was waiting for us back at the campground!