Day 73 - Calgary to Cardston, Alberta
Calgary, Alberta
This morning we drove the camper to get gas and groceries while leaving the car at the campground.  On the way there (about 5 miles away), a truck pulled up beside us and asked it we were missing our car.  The tow bar for the car was dragging on the concrete behind us.  Tom pulled over and put it back in the storage position.  We purchased our gas and groceries and drove back to the campground to get the car. Once there, we realized that the tow bar was dragging again on the way back and this time, the part that hooks onto the car was missing.  
Luckily, Calgary is a big city!  We called around and couldn't get the part for a week, but were able to buy a whole new one.  As expensive and unlucky as that was, at least we had an option.  If it had happened earlier in any number of places we've been—in the middle of NOWHERE- we would have had NO options other than to drive each vehicle separately, and what fun would that have been?  Gas is already ridiculously expensive here!  
In a separate incident today a rock hit the CRV windshield and made a little crack.  We were able to get that fixed right away also.  It's only money, right???

It was HOT today and very hazy from the fires (which we have not seen)
Olympic Park Luge

We rode a ski lift up to the top and rode the 1.12 mile track back down.

It was a fun ride!
Cardston
We drove 147 miles from Calgary to Cardston where we stopped for the night at the Lee Creek Campground.  Right across from the campground is the historic Cobblestone Manor where we had a delicious dinner!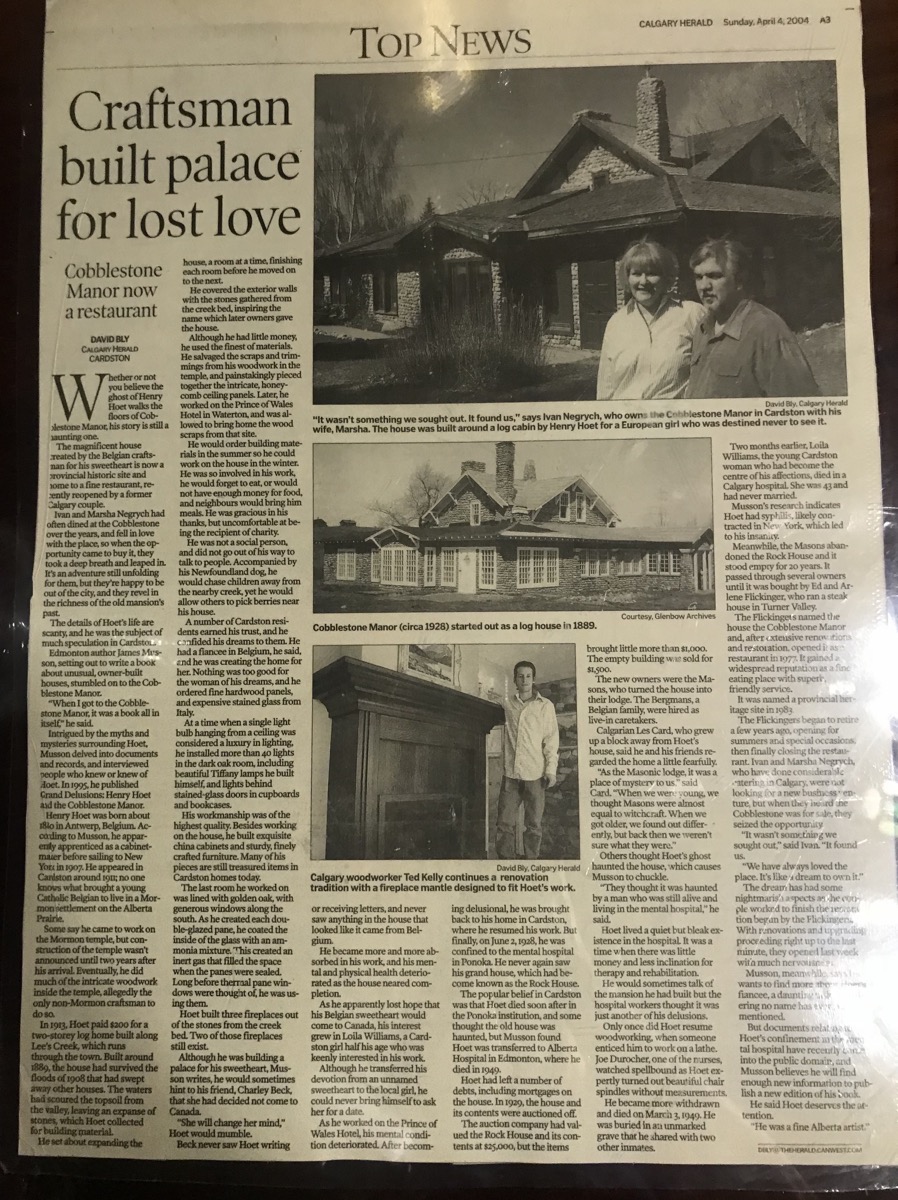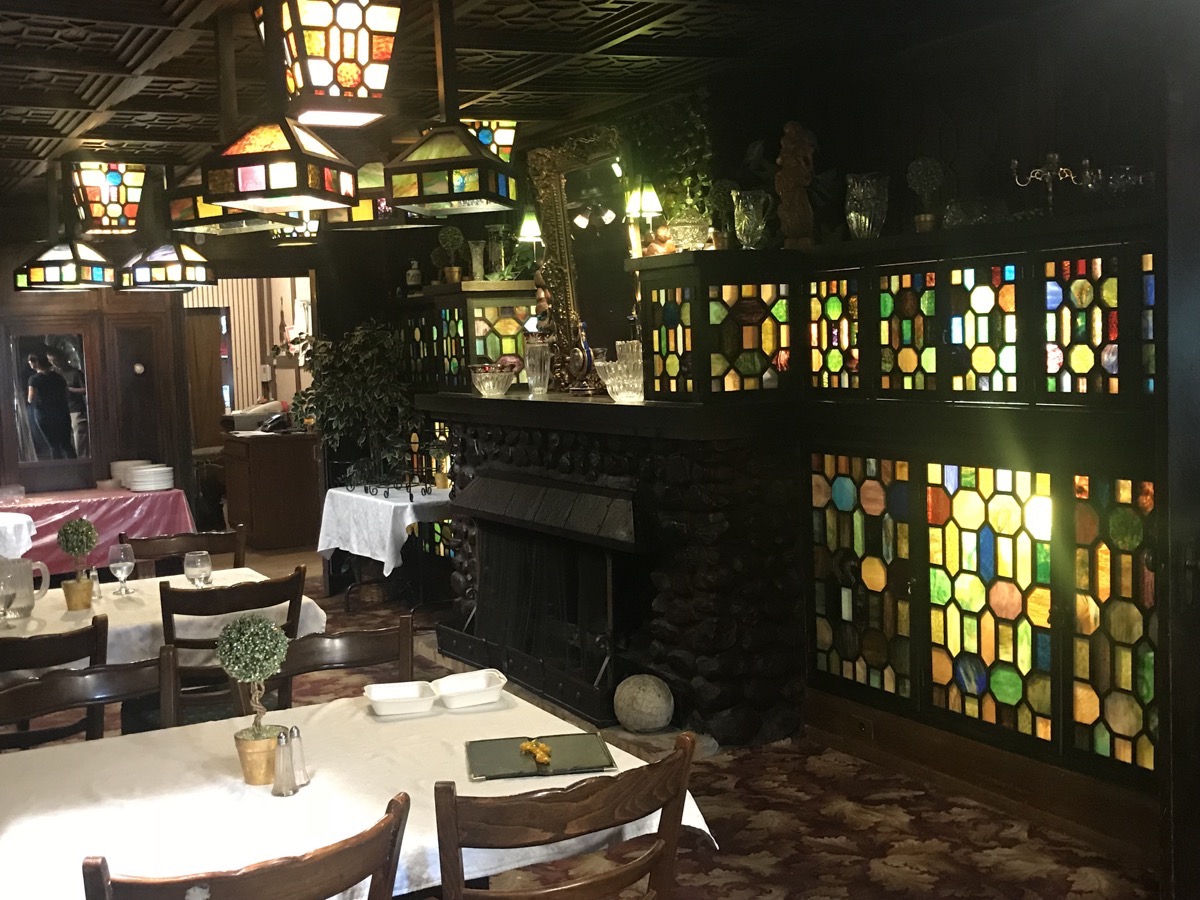 All this glass was handmade by Tiffanys and is embedded with precious stones to give it the beautiful colors.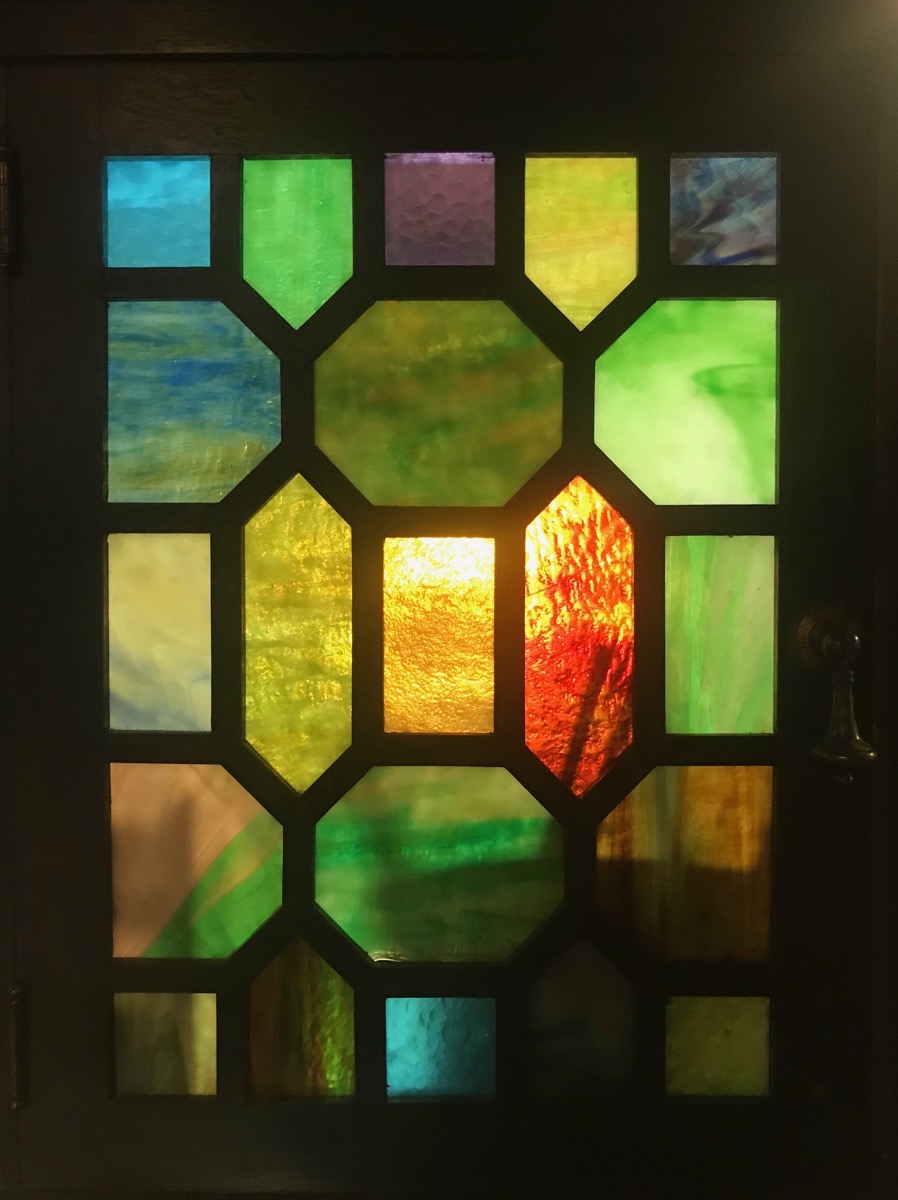 Trip Statistics
We drove 165 miles in the motorhome and 28 in the car for a total of 10,486 miles so far on this trip.
We paid $3.621 a gallon for gas today which is $3,687.56 spent on gas so far.
The Lee Creek Campground is $22.97 USD ($30.00 CAN)