Day 72 - Canmore to Calgary, Alberta
Canmore, Alberta
This morning we moved the motorhome and car from the campground to the Canmore Visitor's Center where we parked and got our bikes off the bike rack. There was a police car at the Visitor's Center and everyone was evacuated.  We were wondering why, but we got on our bicycles and left to ride.
Canmore has miles and miles of beautiful paved and gravel walking and biking trails. We road 5.6 miles through town and along the Bow River before heading back to the Visitor's Center and putting the bicycles back on the bike rack.  We ate lunch in the motorhome and saw that the visitor's center was still closed, but the rangers were outside at tables helping people with questions.  I learned that the center was closed because someone had accidentally released a can of bear spray!!
Legacy Trail
After lunch I discovered that the Legacy Trail runs all the way from Canmore to Banff –13.2 miles—AND there is a bus that runs every hour that will bring us and the bicycles back to Canmore.  It would probably have been better for us if we hadn't already taken the morning bicycle ride, but what the heck, I wanted to ride the trail.
SO…we rode our bicycles from Canmore to Banff.  I can't lie and say we weren't DYING when we were arrived in Banff, but we were definitely thrilled to see the bus that was taking us back!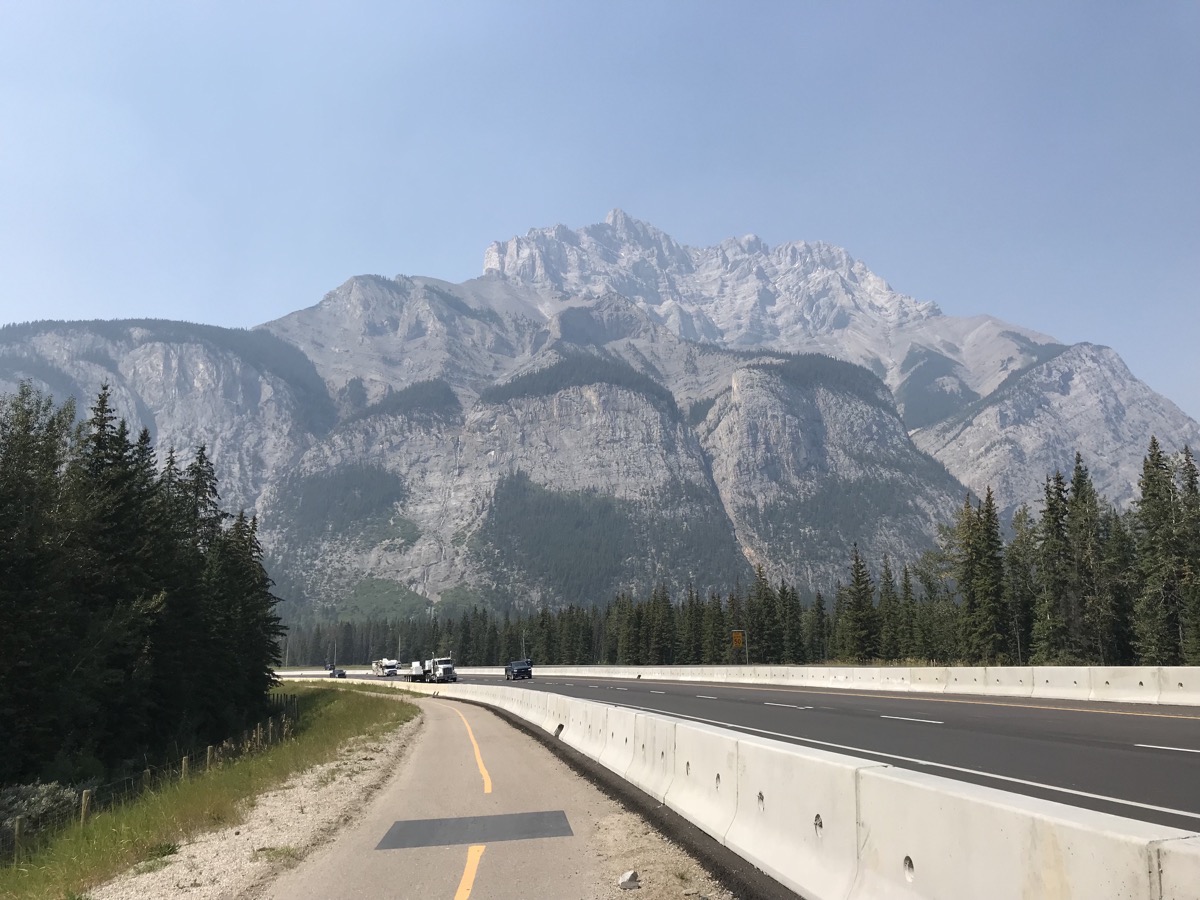 Bicycling on the Legacy Trail that runs from Canmore to Banff, 13.2 miles (22km)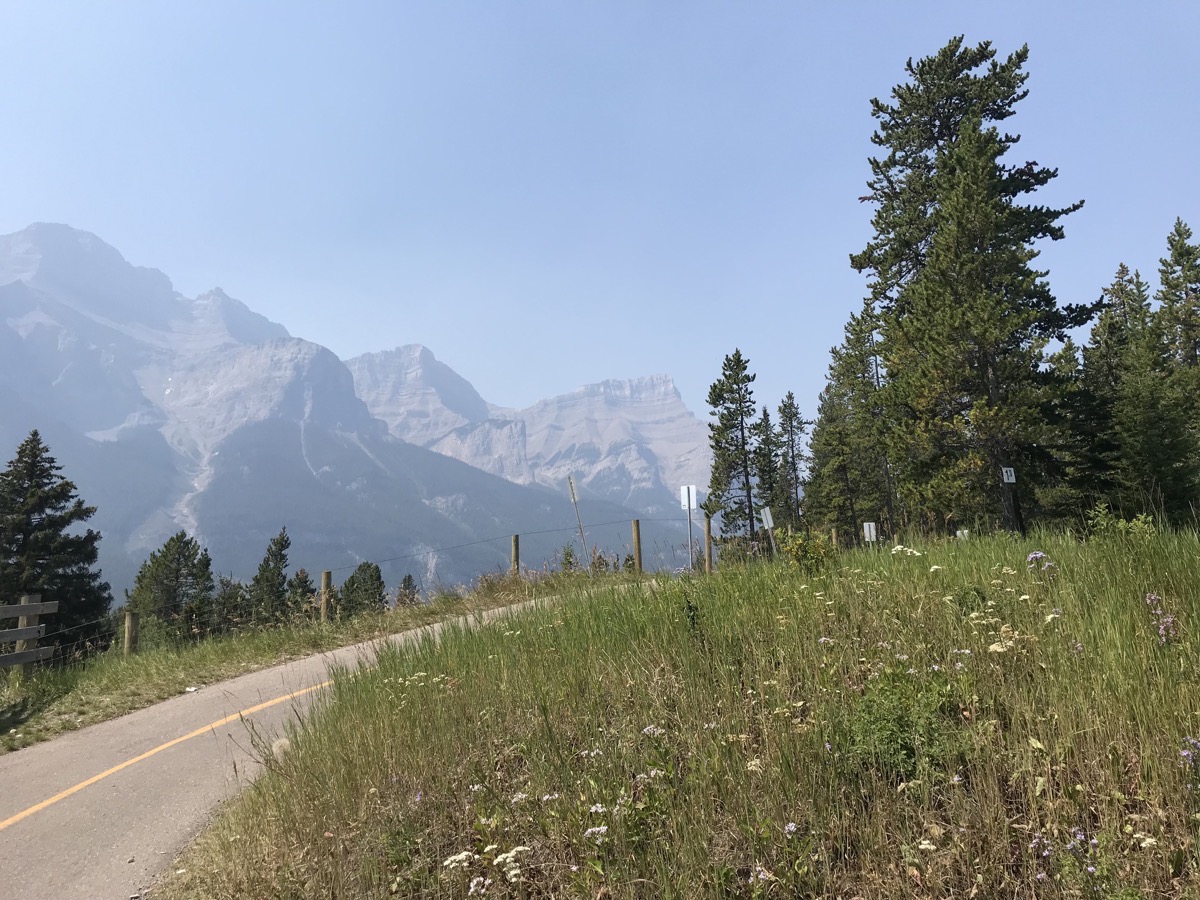 Red Chair Experience
These red chairs are part of a Canada Parks program that encourages taking time to connect with nature and each other.  Some are easy to find, while other provide more of an adventure.  All of them offer a place to rest, relax, and reflect on the place you've discovered and the journey you took to get there.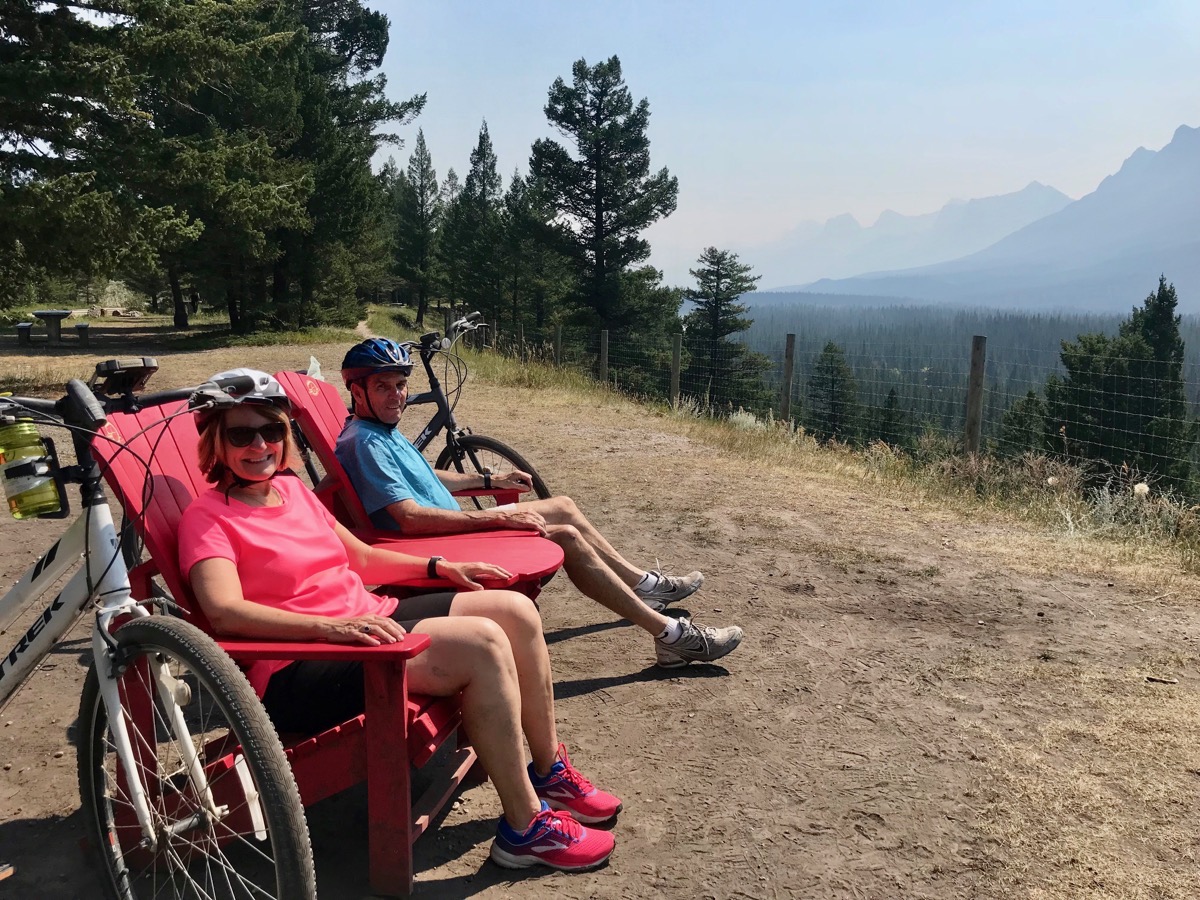 We are enjoying the rest in the red chairs at 5.93 miles on our journey toward Banff.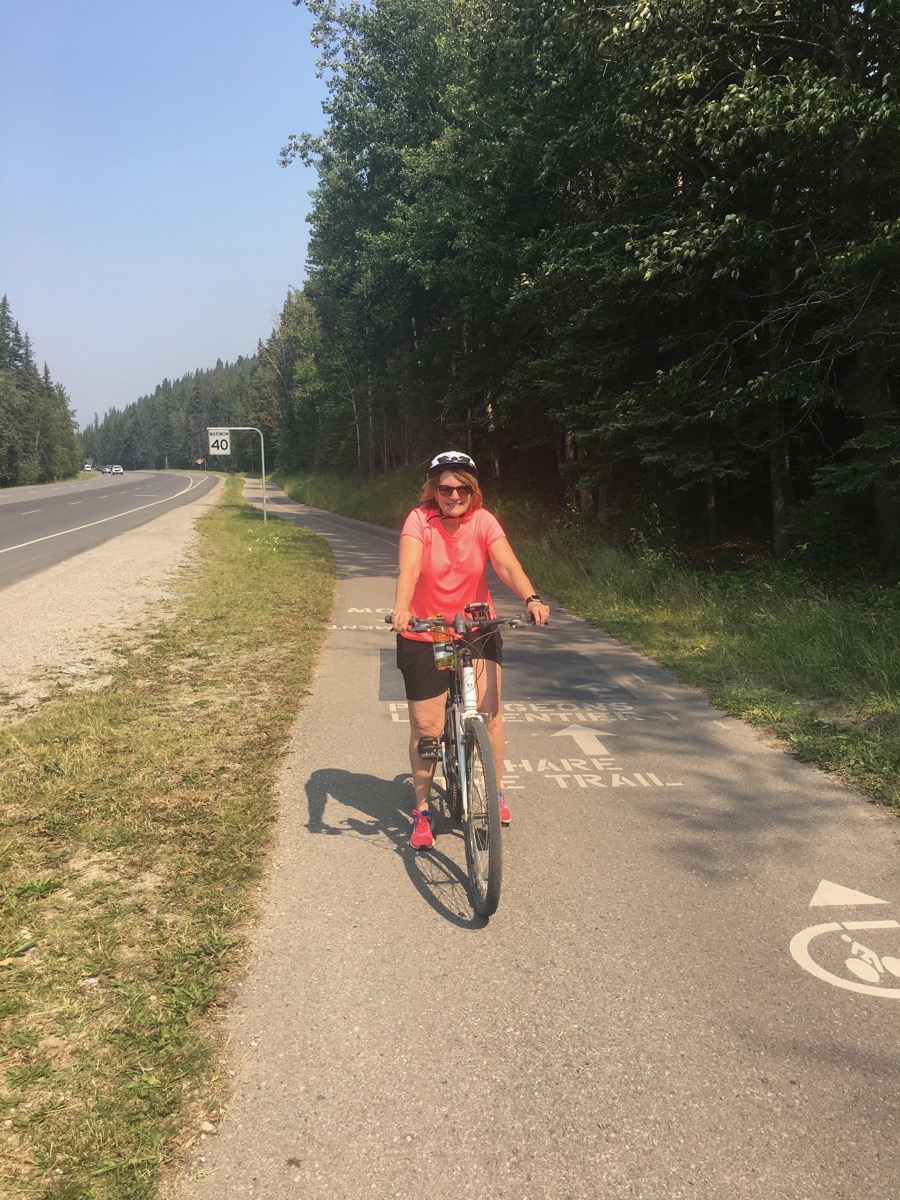 Here I am on the final leg of the journey —almost to Banff!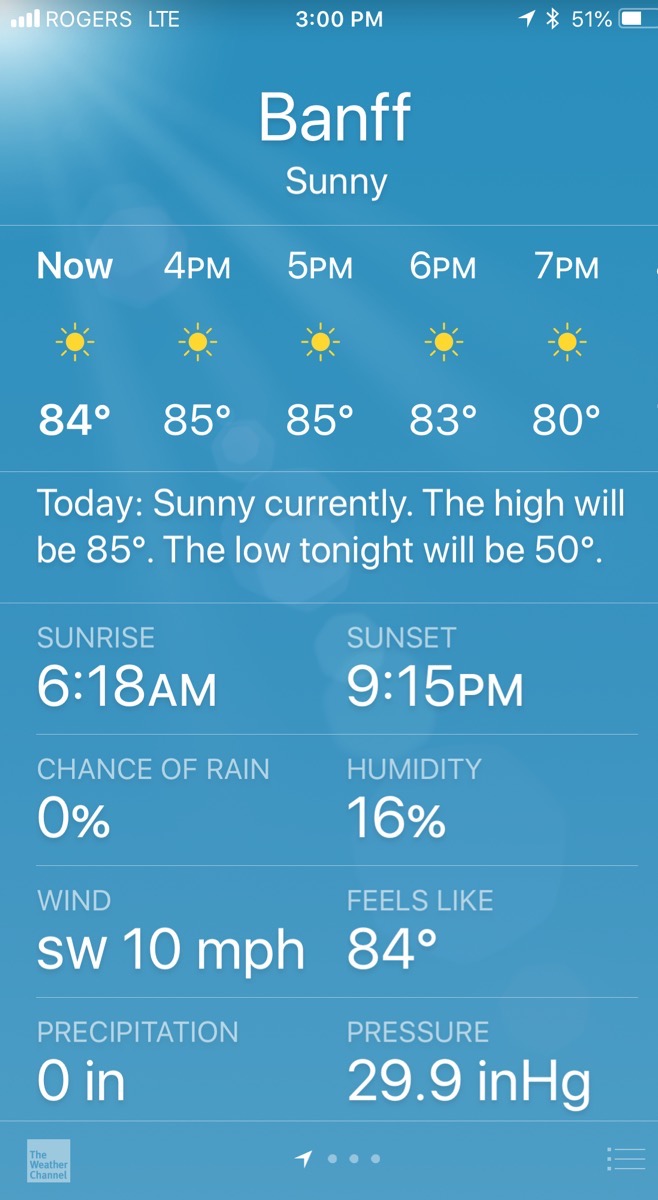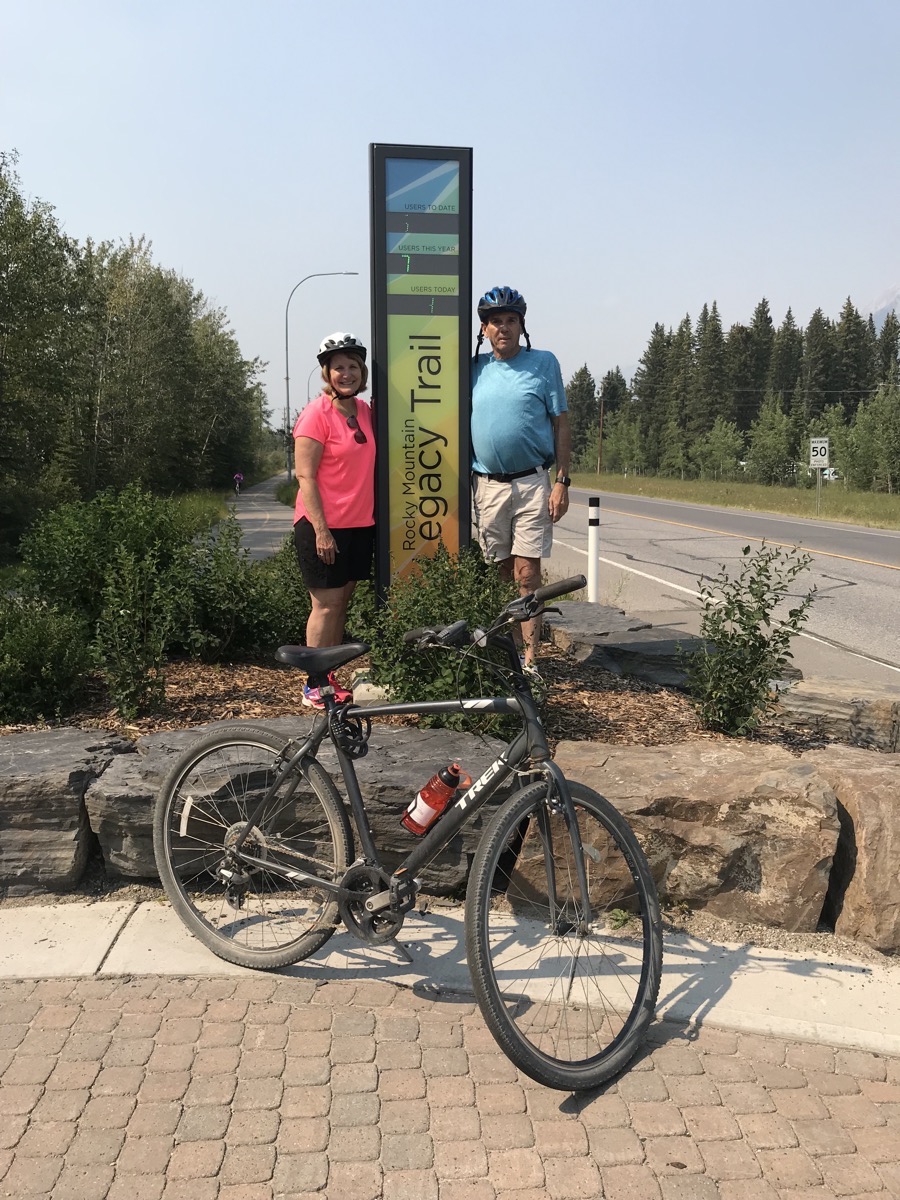 When we got off the bus back in Canmore, we posed by this sign that keeps track of how many people ride the trail.  For some reason, even though we could read the numbers, the numbers would not show up in the pictures.
Here are the totals:
Users to date: 669,925
Users this year: 75,161
Users today: 462
When we started the trail today, we were numbers 301 and 302!
Calgary
After our bicycle ride, we packed up the bicycles, hooked the car to the motorhome and drove 52 miles to Calgary where we will be spending the next two nights at the Calgary West Campground.