Day 71 - Canmore, Alberta
Columbia Icefield
Today is our 30th anniversary!!! We stayed in the parking lot of the Athabasca Glacier Visitor's Center last night (with about 20 other RVs). This morning we hiked to the toe of the glacier.  After our hike we went into the visitor's center and ran into our friends Judy, Barry, Judy, Dale, Sandy and Mark who are all from Lake Charles.  They are on a tour with Trafalgar that stopped for a tour of the glacier and were headed to Jasper.  It was so good to see them!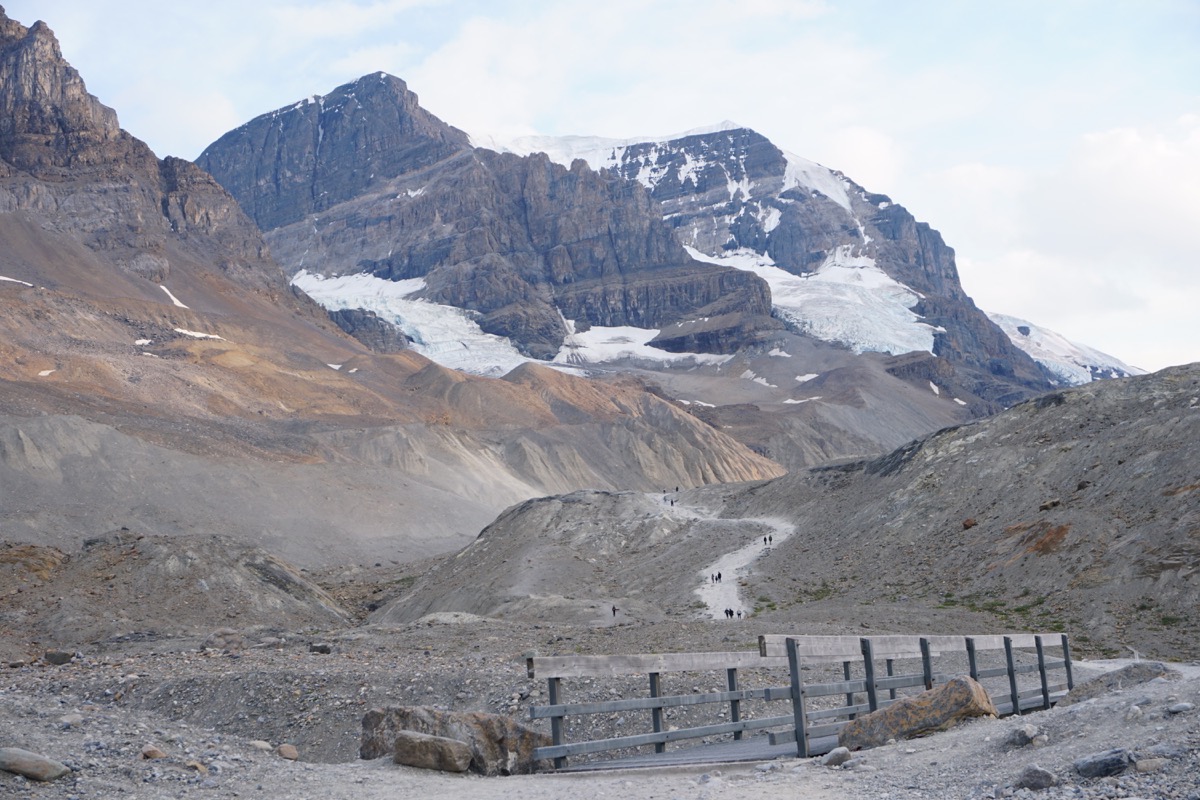 The trail up to the toe of the glacier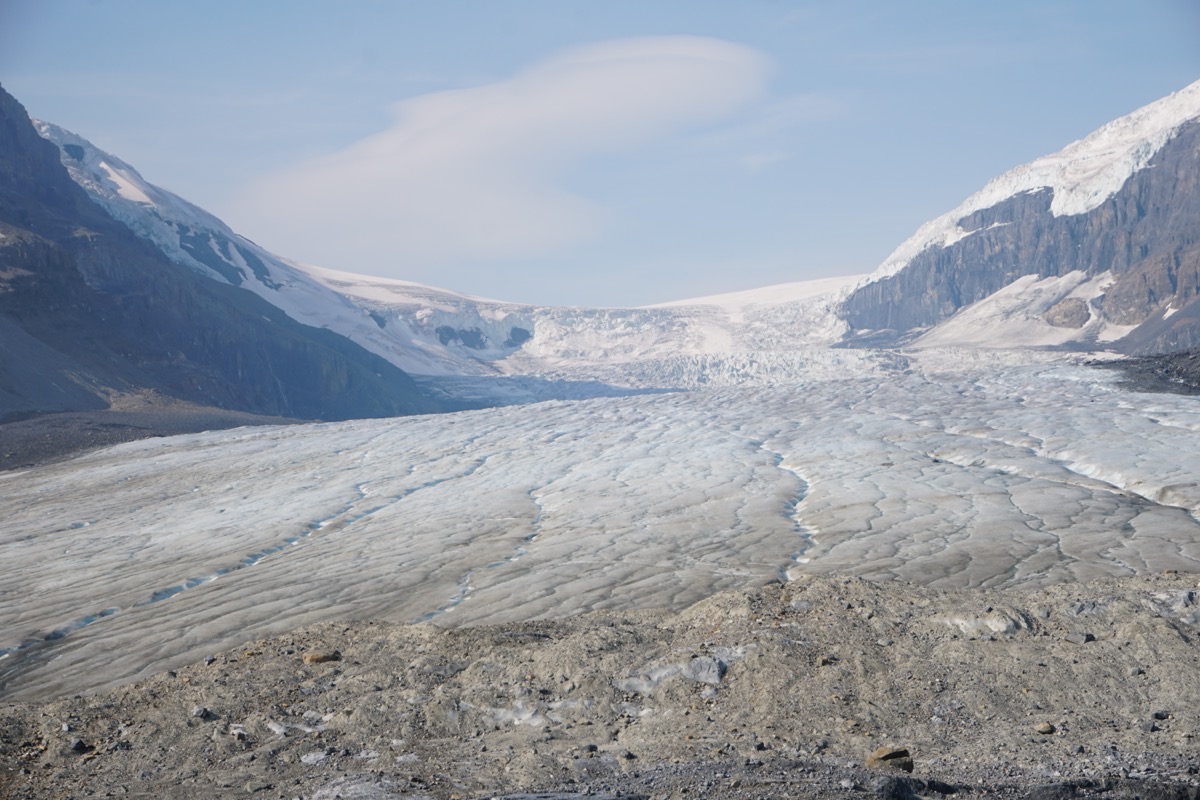 View from the toe—we were not allowed to hike on this without a guide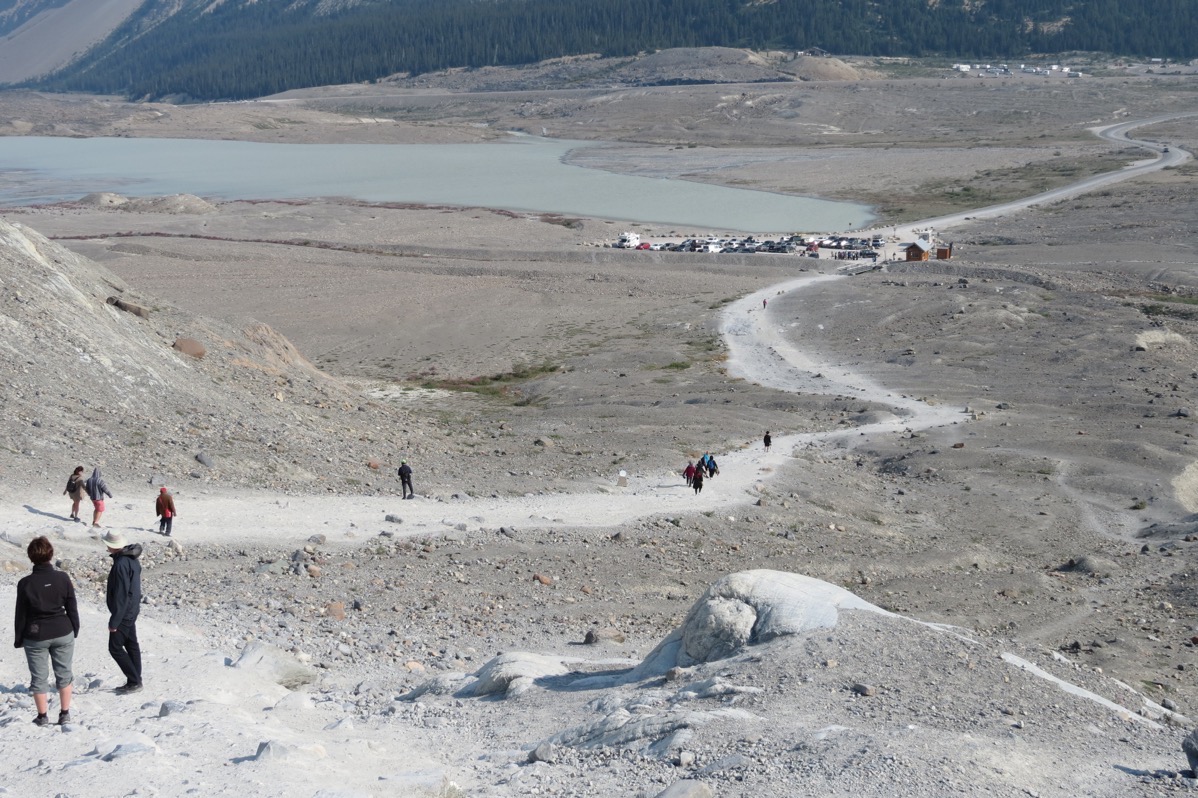 Columbia Icefields Highway
These goats were hanging out on the side of the road (and it's a busy highway)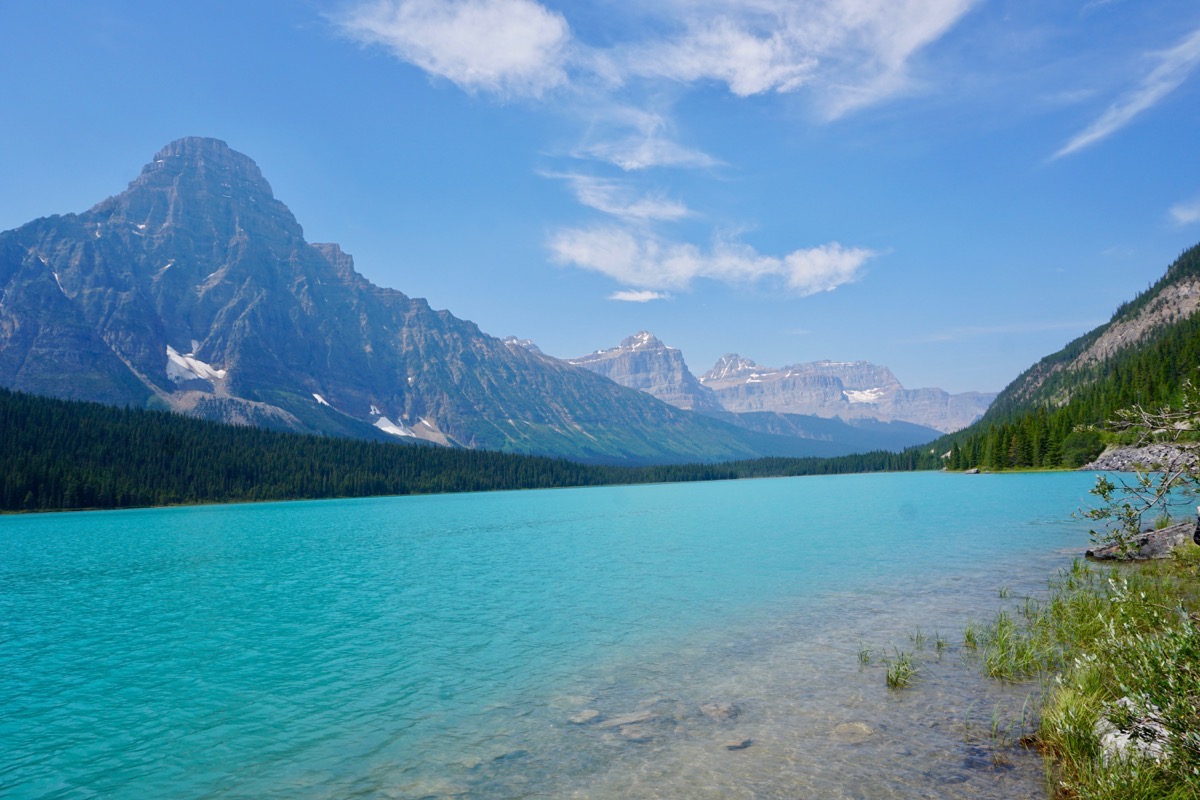 The beautiful blue water of Bow Lake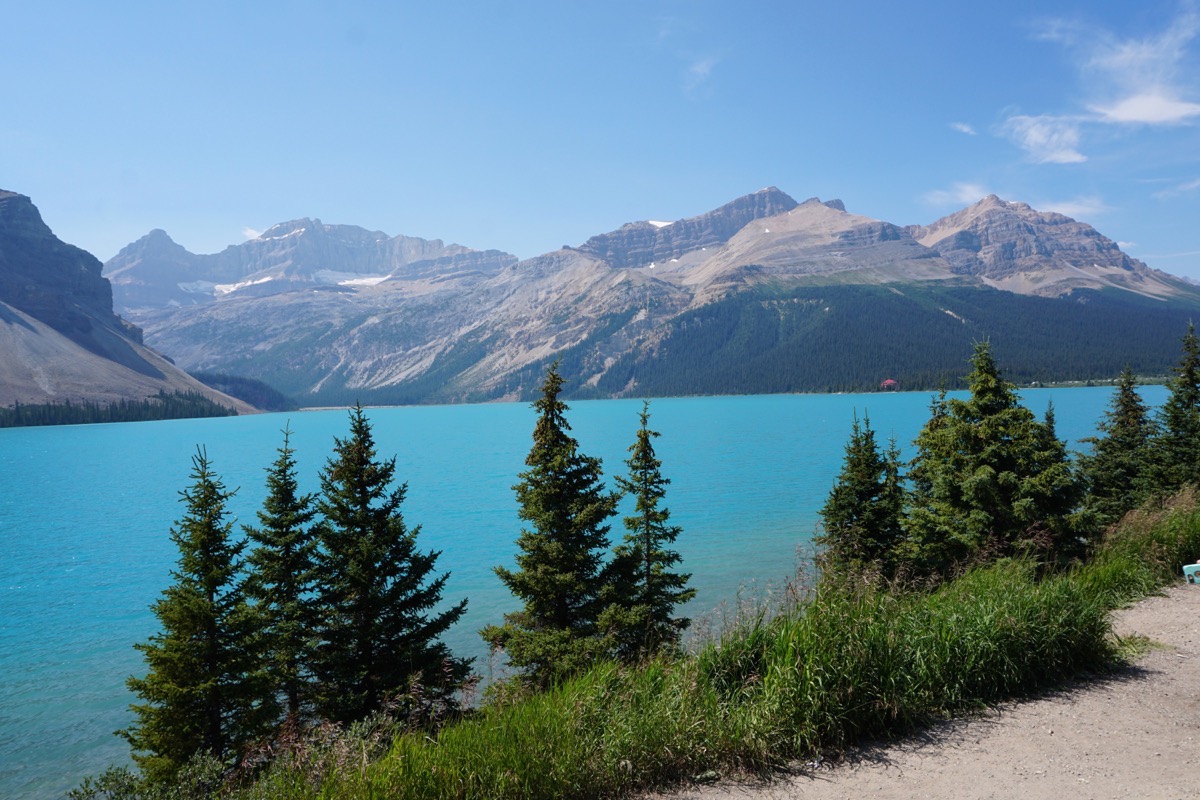 Canmore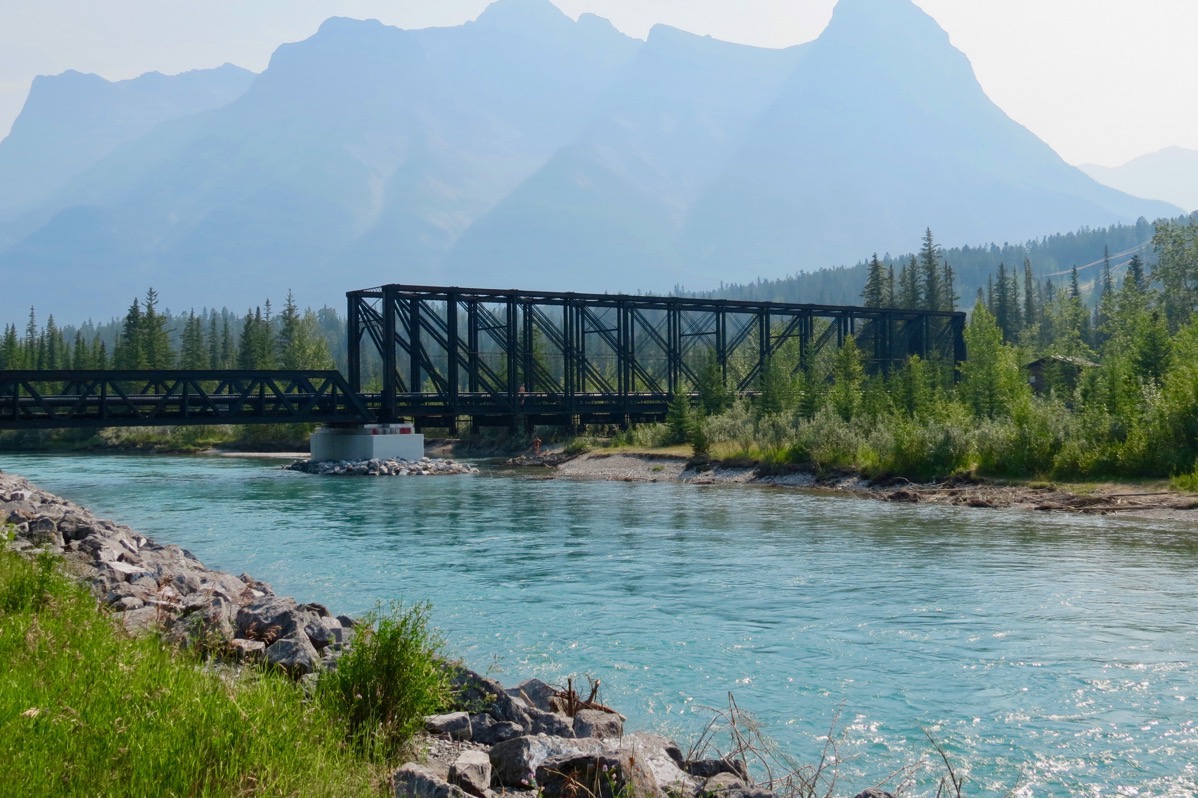 We took a walk along the Bow River in Canmore. Notice how hazy the mountains are in the background. There are forest fires in the area creating the haze (but luckily, we haven't see any).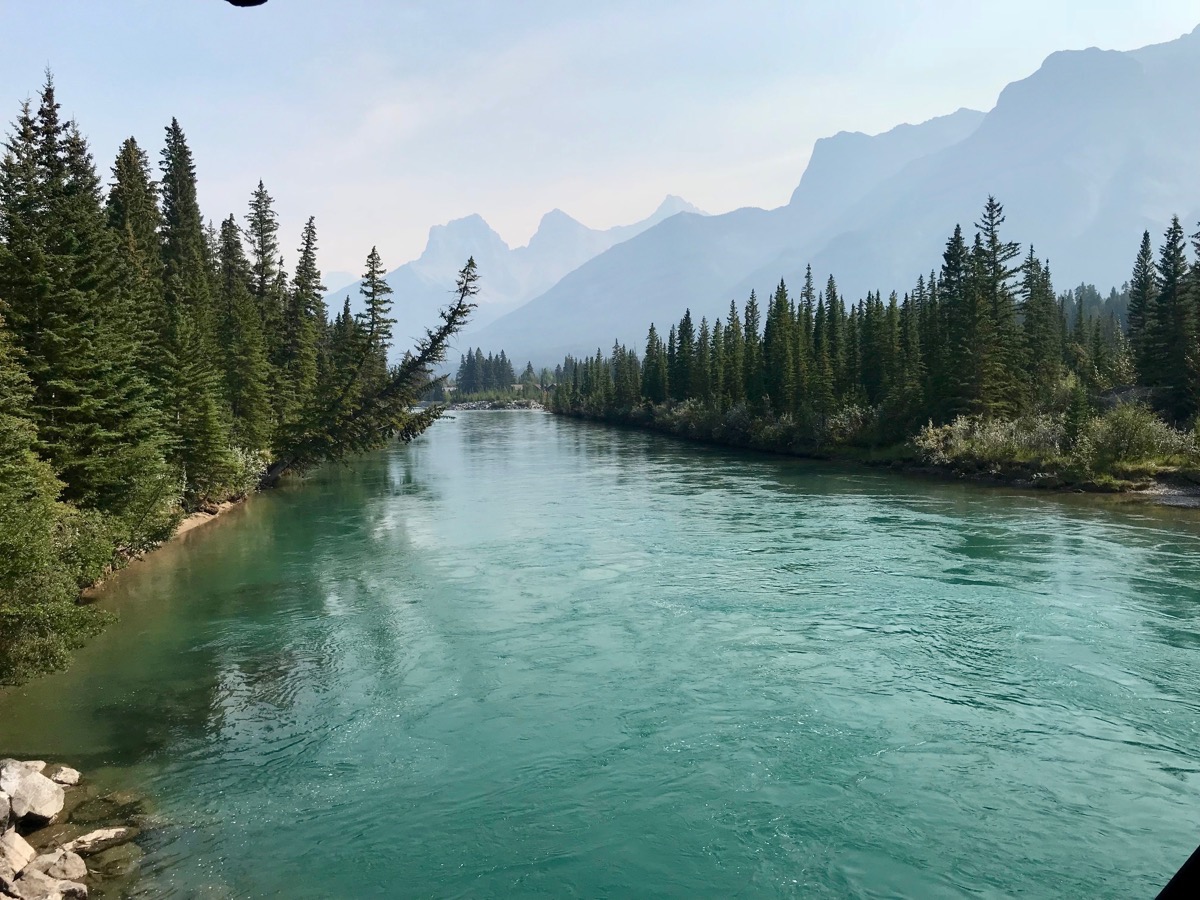 Tonight we ate dinner at the Gaucho's Brazilian Steakhouse BBQ in Canmore.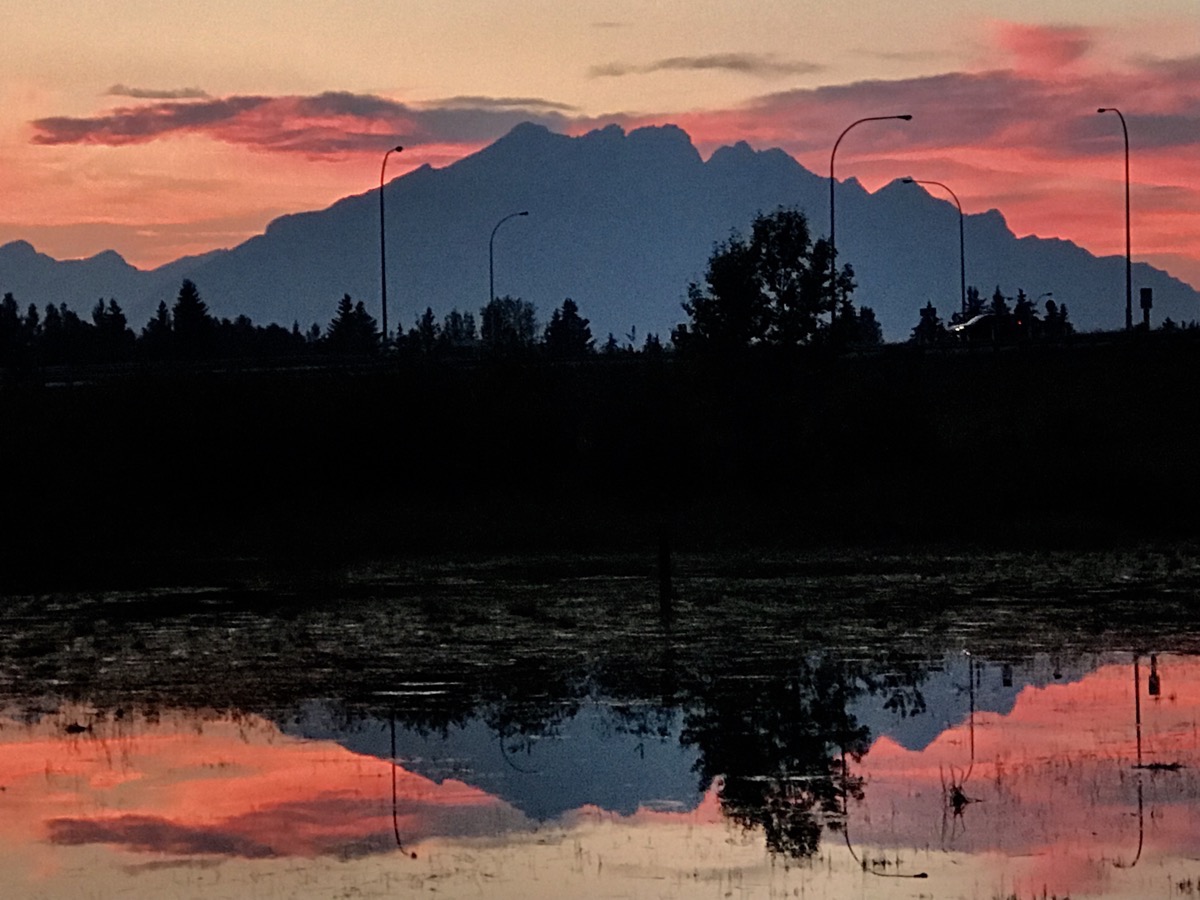 Trip statistics
We drove 133 miles in the motorhome and 7 miles in the car and are now at 10,230 miles on this trip.
We paid $5.89 a gallon for gas today.  The total spent on gas is now $3,520.87.
We are staying at the Wapiti Municipal Campground in Canmore for $28.33 (USD) $37.00 (CAN) for a total of $2080.98.