Day 58 - Worthington Glacier
We left Valdez this morning about 10:30 and stopped at the entrance to the Worthington Glacier which is 29 miles from Valdez. According to state park rangers,  it is the most visited site in the Copper River Basin, although I personally think the Manatuska Glacier was a much better experience. The sign says the Worthington Glacier is a National Landmark. We hiked up to the glacier which was the first one we've seen with a waterfall.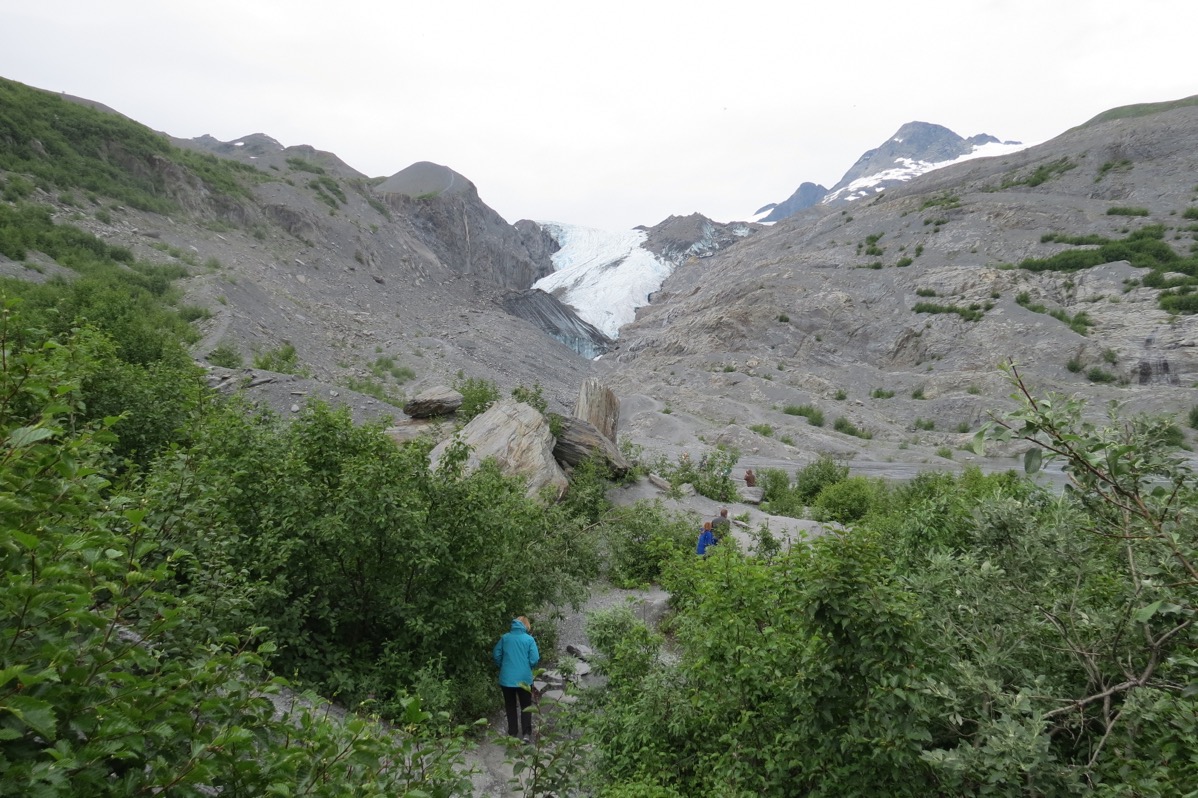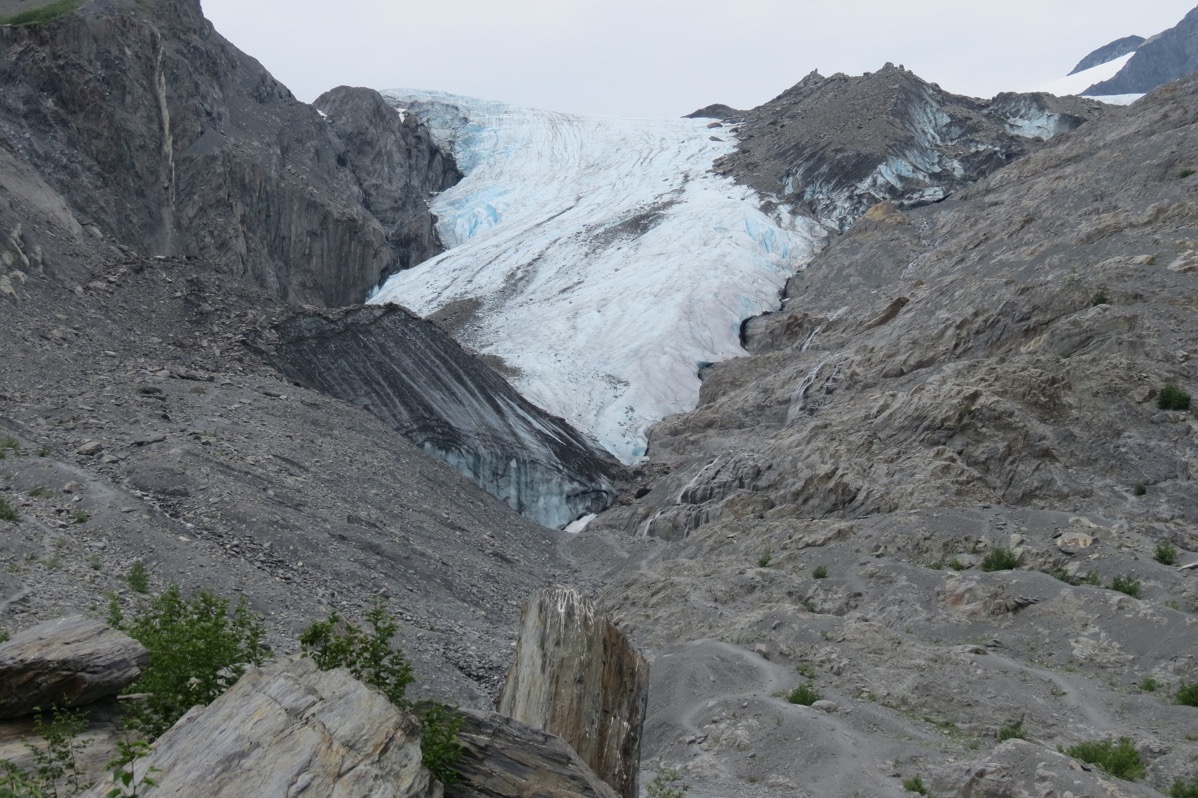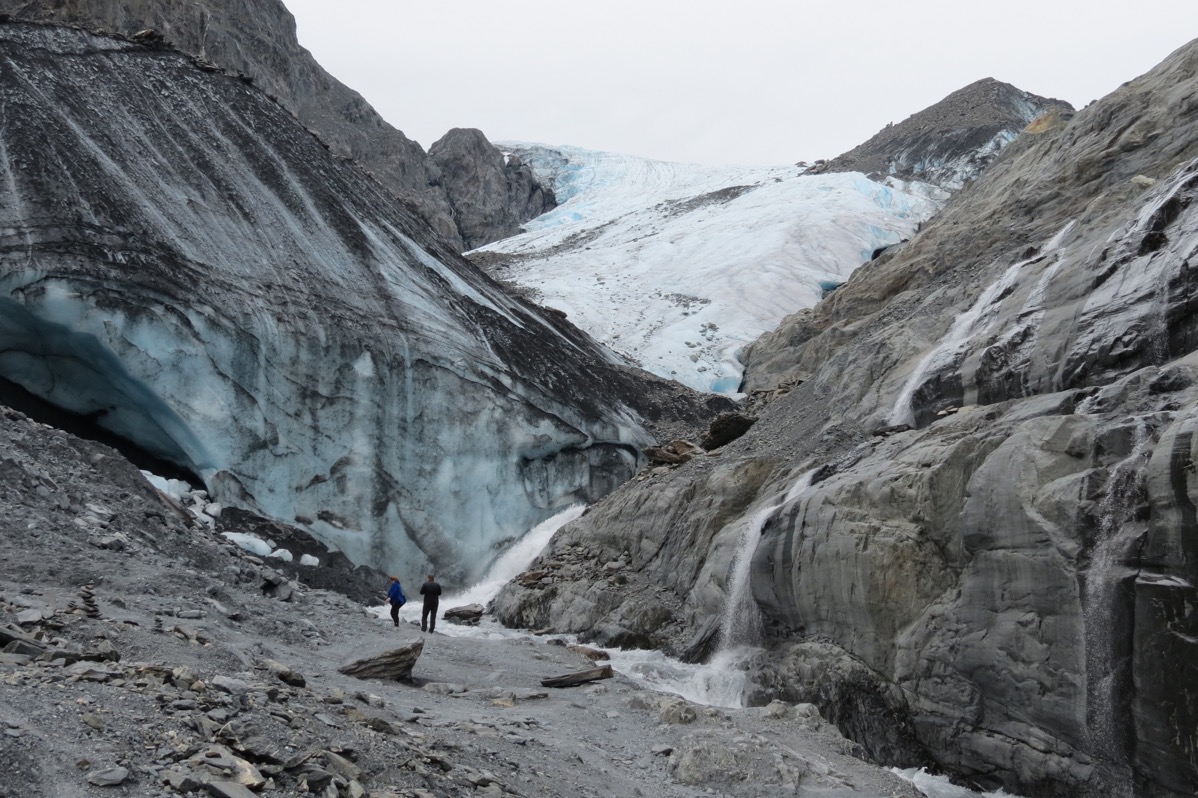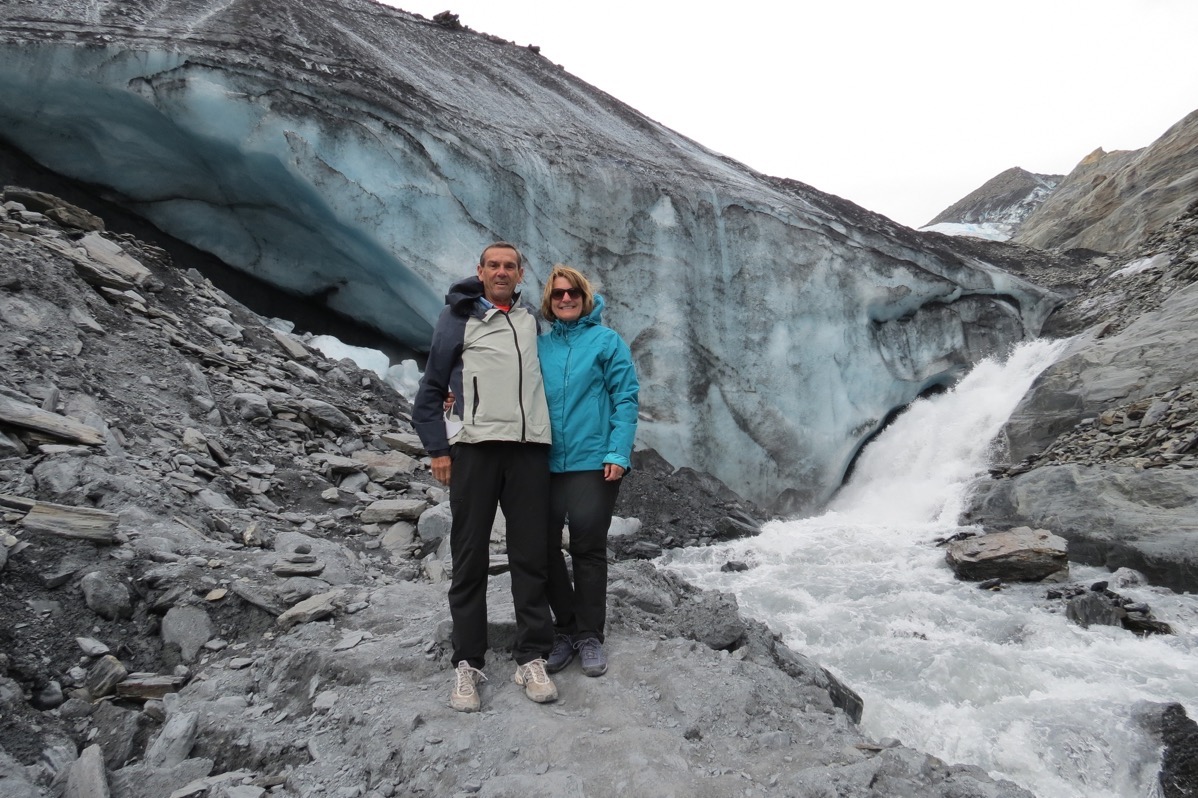 Couldn't believe there was such a forceful waterfall coming off the glacier.  We didn't back up any further toward the blue ice even though there was room to go under it, because there were some huge chunks on the ground and we didn't want one to fall on us!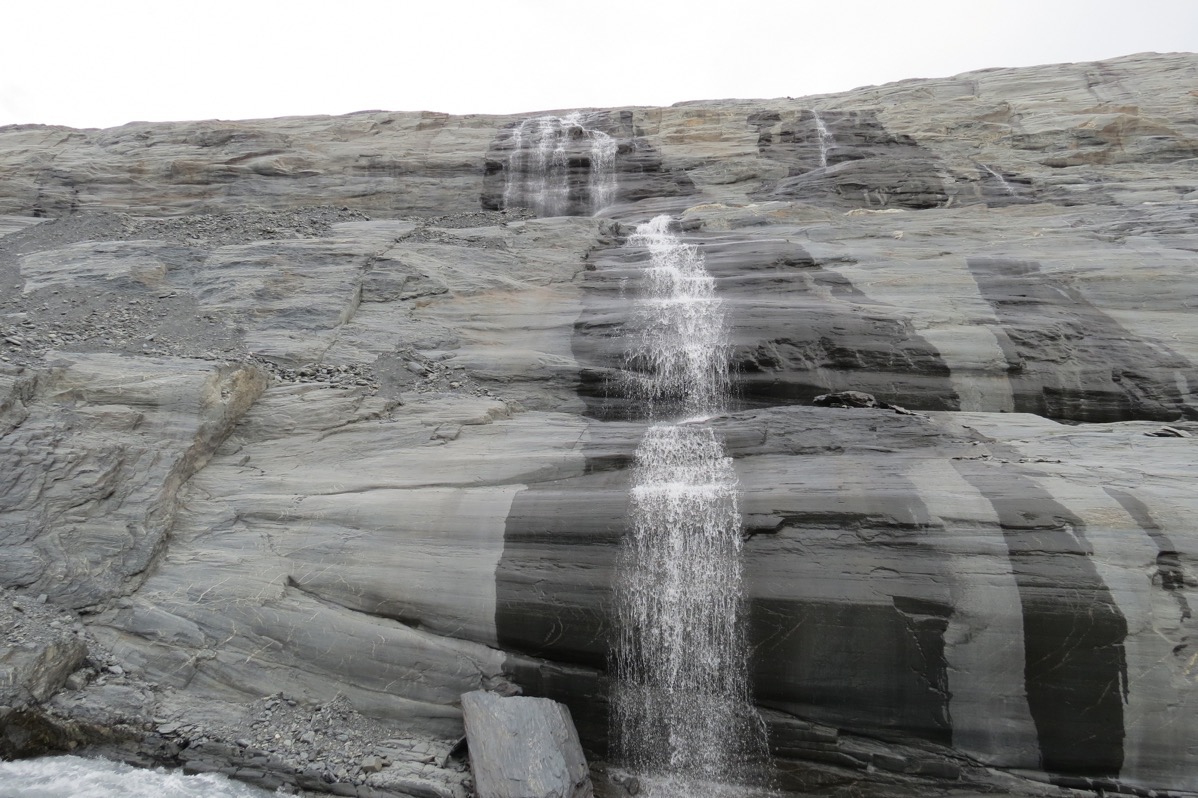 From the Worthington Glacier we drove all the way to Tok over the Tok Cutoff Highway.  We had heard that the highway was in really bad shape, but only about two miles of it were filled with holes and bumps.  When we arrived in Tok, the temperature was 84 degrees which is the warmest it's been the entire time we've been in Alaska.  We washed the camper and car at the gas station in Tok where we filled up with gas.
Trip Statistics:
Today we drove 252 miles in the RV and 10 in the Honda for a total of 7,888 miles so far on this trip.
Purchased gas today at $3.659 a gallon for a total of $2,691.36 spent on gas so far, or .341 per mile.
We are staying at the Golden Bear campground in Tok for $25.  Campgrounds have cost $1,783.95, or an average of $30.76 per night.