Day 59 -On the Road from Tok to Destruction Bay
Today was a driving day as we crossed from Alaska into the Yukon.  We were back on the Alaska Highway all day and today's portion was not in great shape.  There were lots of potholes, gravel and dust.  The fact that we washed the car and the camper in Tok yesterday was a useless task, because after the drive today, they are both just as filthy as they were before we washed them.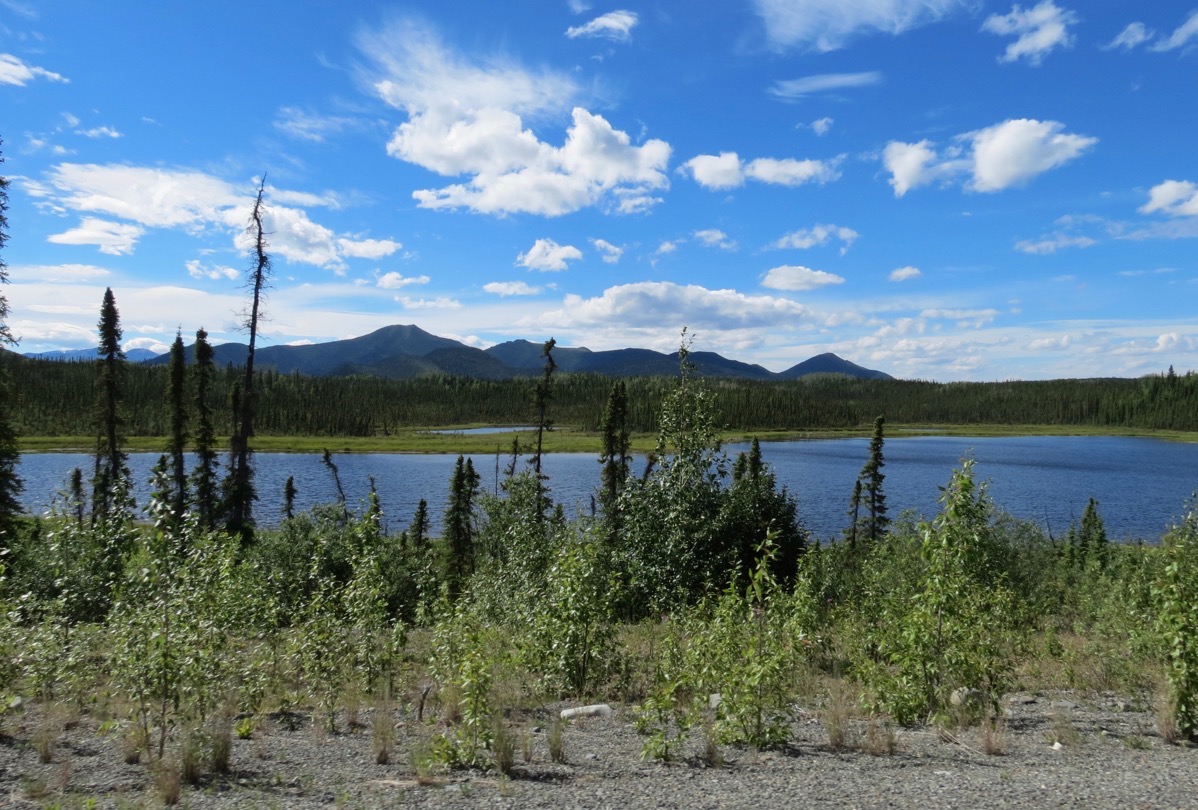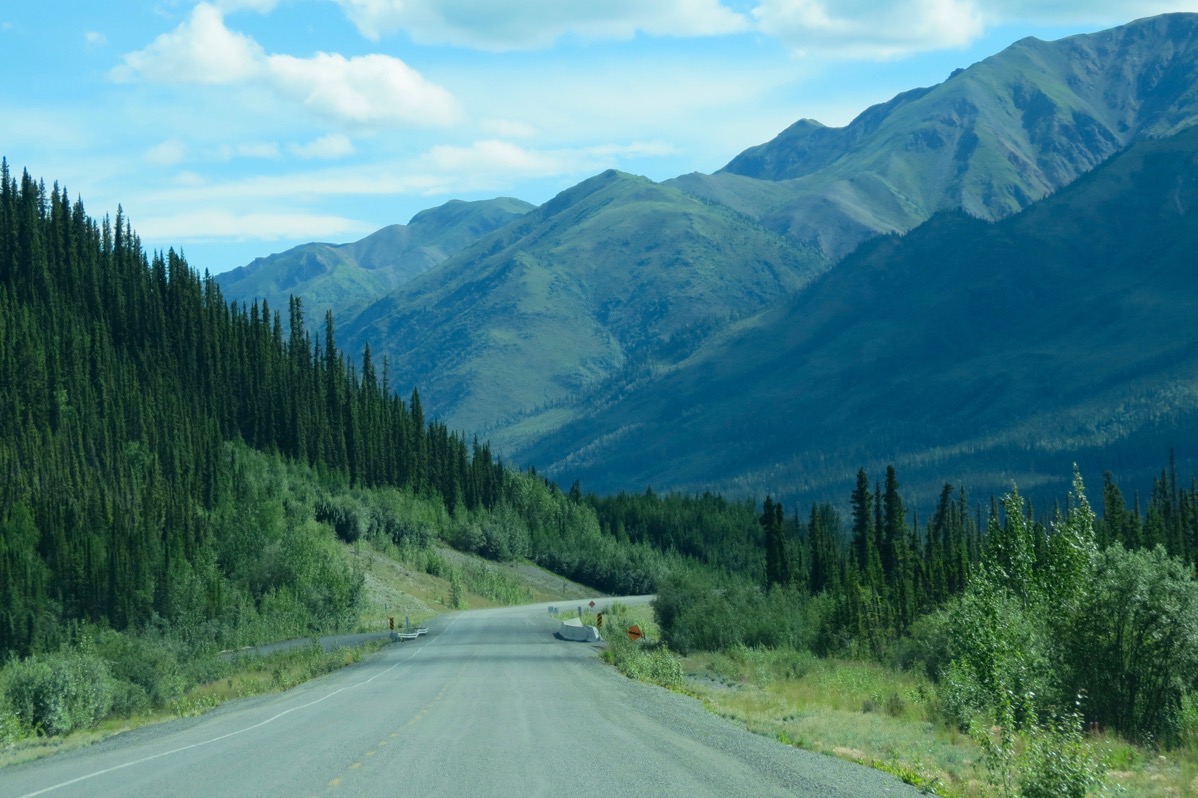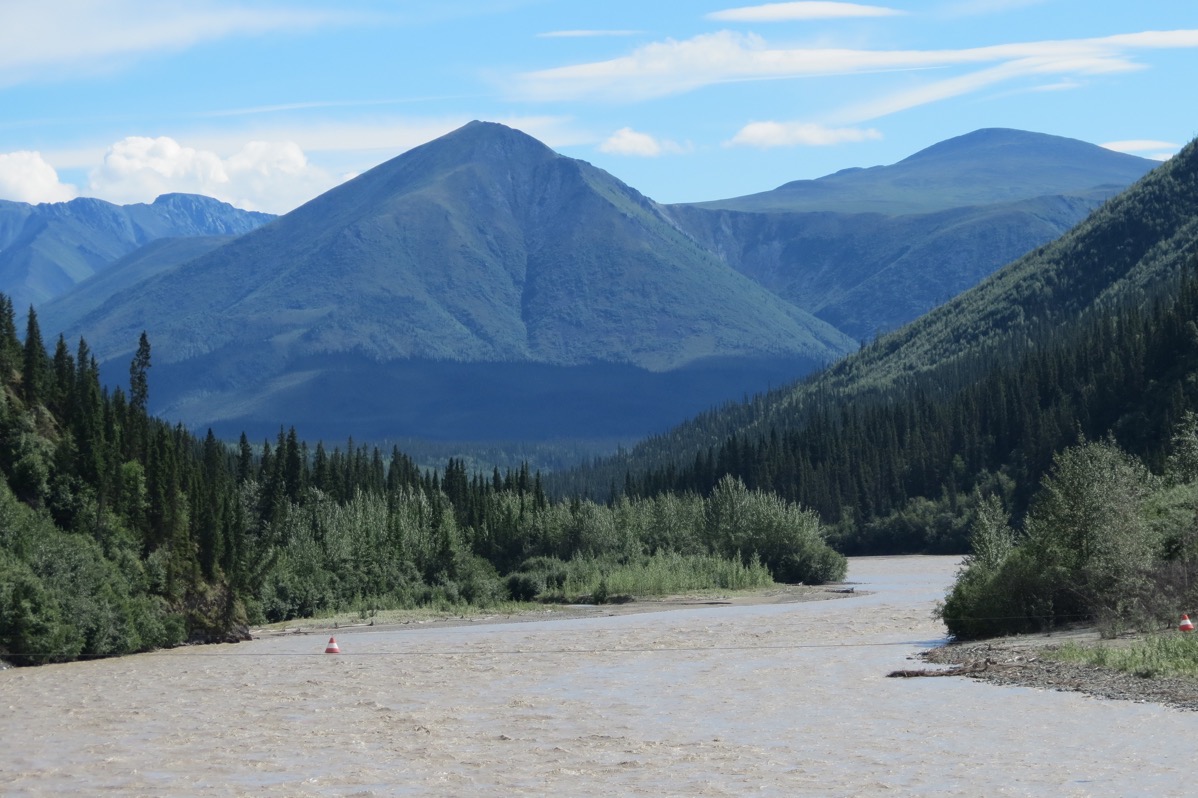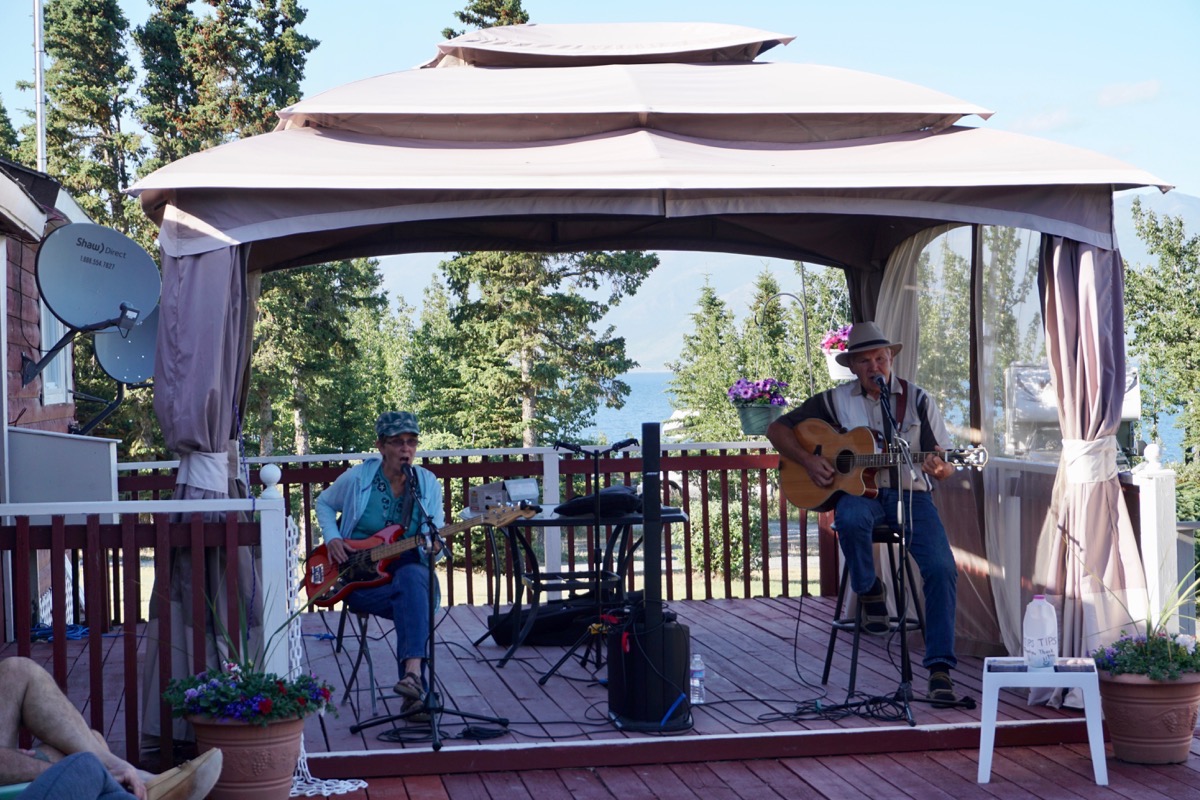 We stayed at the Cottonwood RV Park located right on Destruction Bay which was a beautiful place to stop!  These two campers sang country music for about 1.5 hours and the campers gathered on the porch to listen.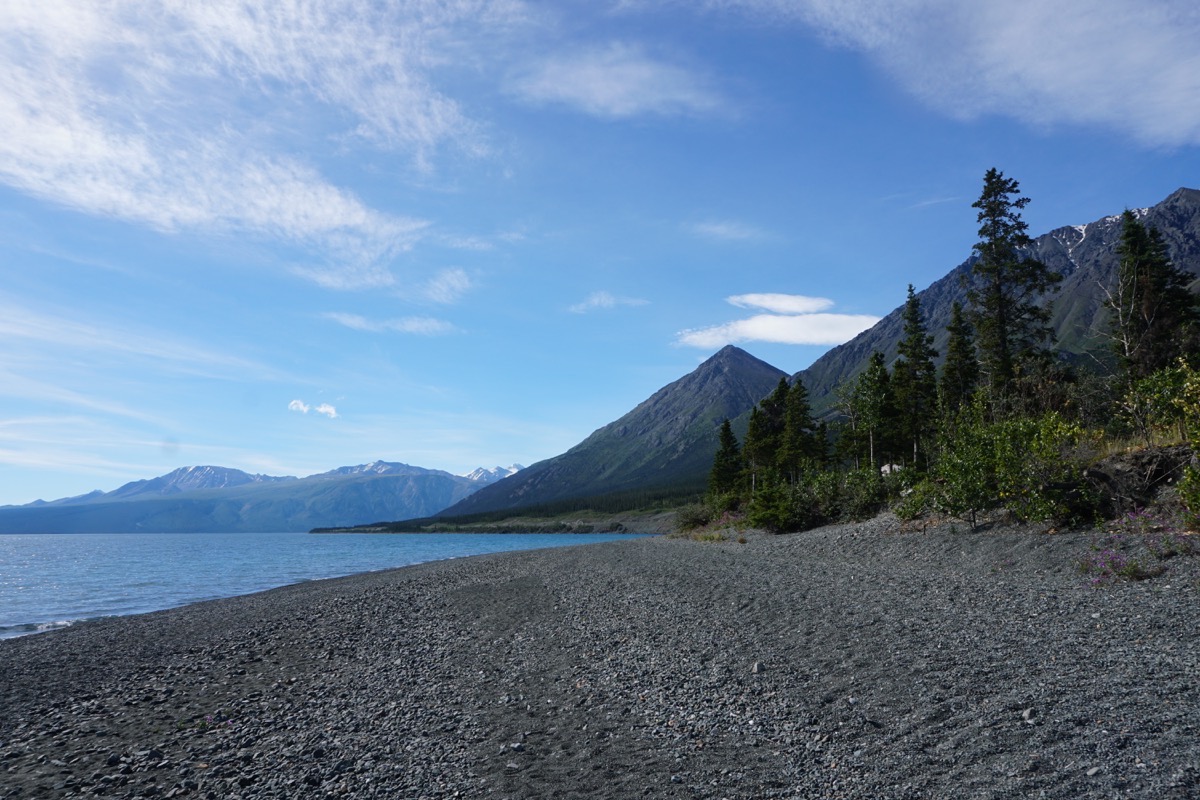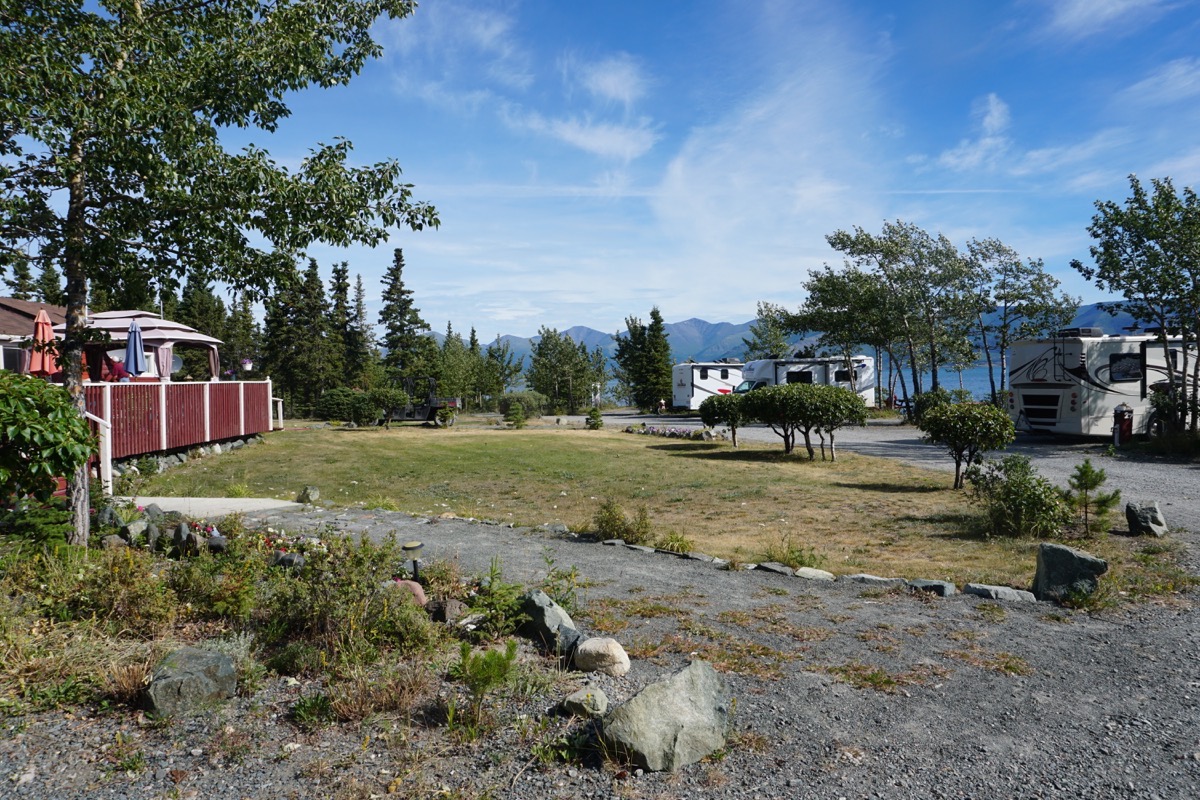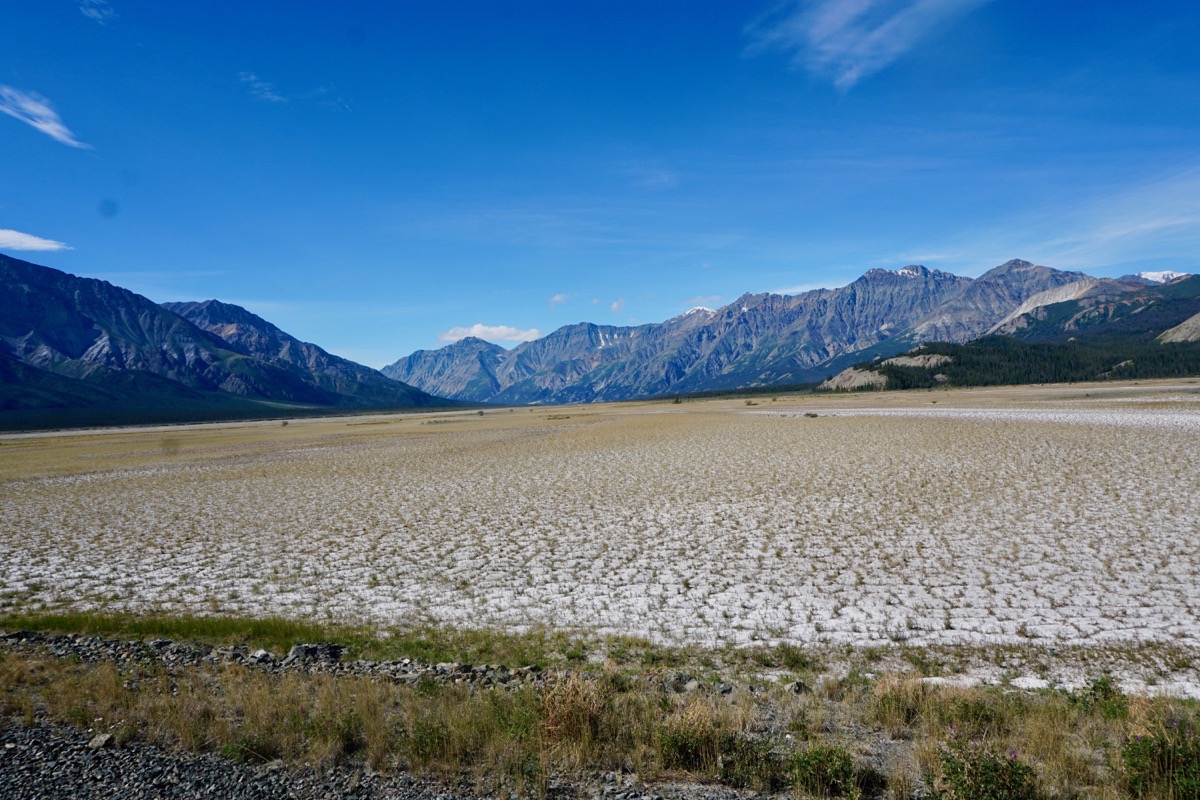 We stayed at the Cottonwood RV Campground for $40 USD