Days 54 and 55 Anchorage to Glennallen
Saturday morning in Anchorage we shopped for groceries, Tom got a haircut while I got a pedicure and we had the oil changed in the motorhome. We left in the afternoon and had a short 37 mile drive to our campground, the Big Bear RV Park, in Palmer,AK.  I drove a few miles to the Walmart in Wasilla (home of Sarah Palin) to get a few items we forgot to buy in Anchorage. That Walmart is the largest one I've ever seen!! ( I googled it though and it's not the largest. The town of Wasilla only has a population of 7,831, but it's the sixth largest city in Alaska).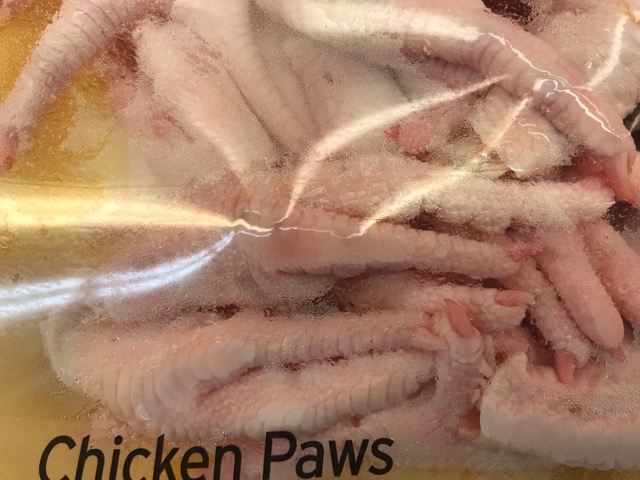 Have you ever seen these at your neighborhood grocery store???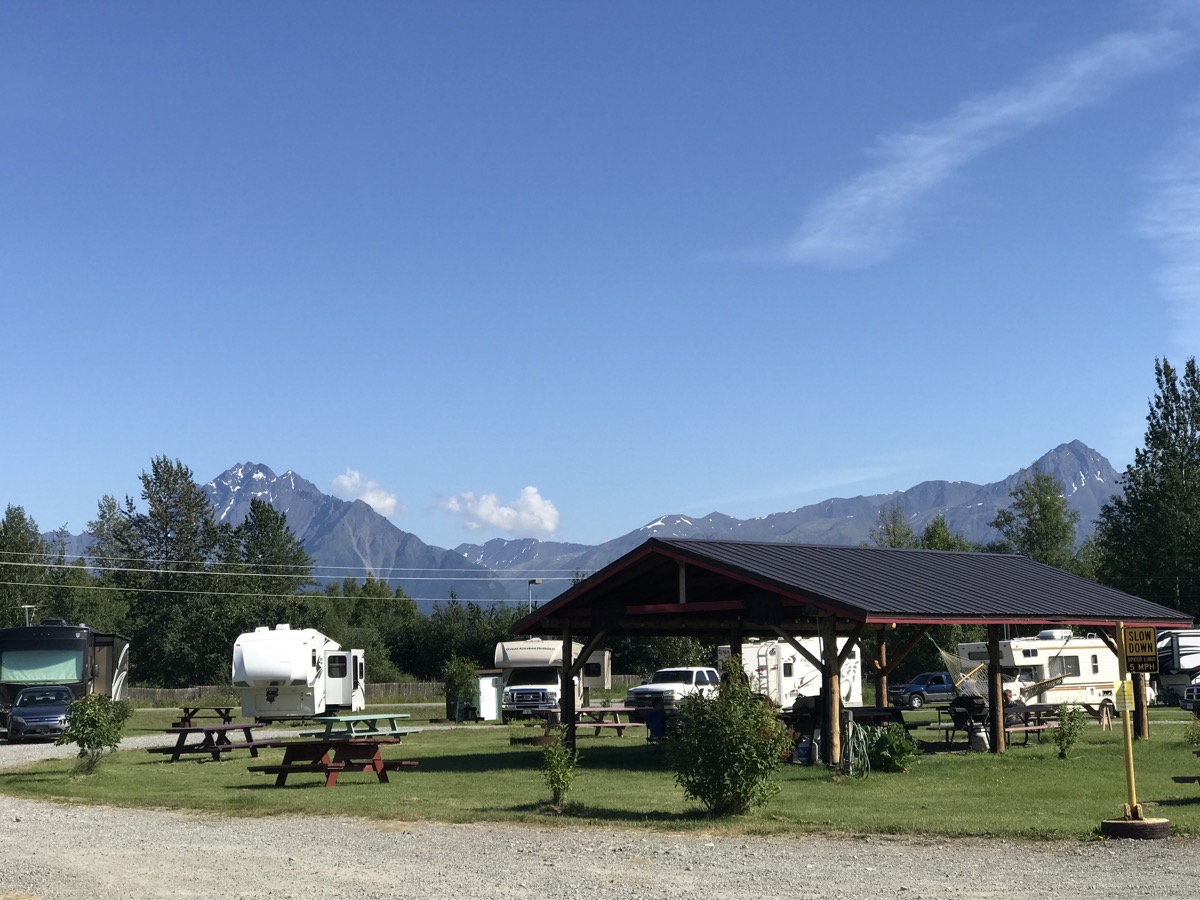 Big Bear RV Park and Cabins, Palmer, AK
The Glenn Highway from Palmer to Glennallen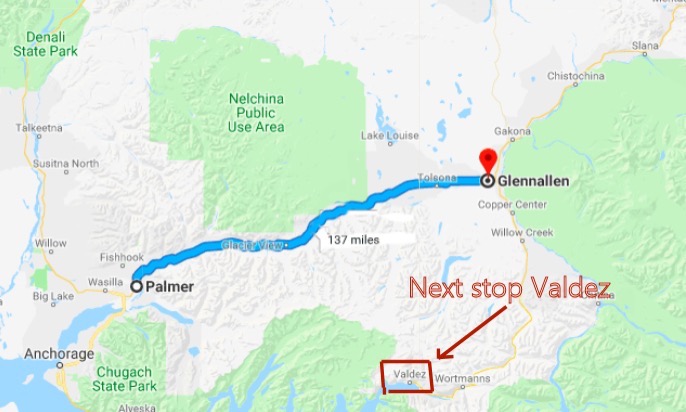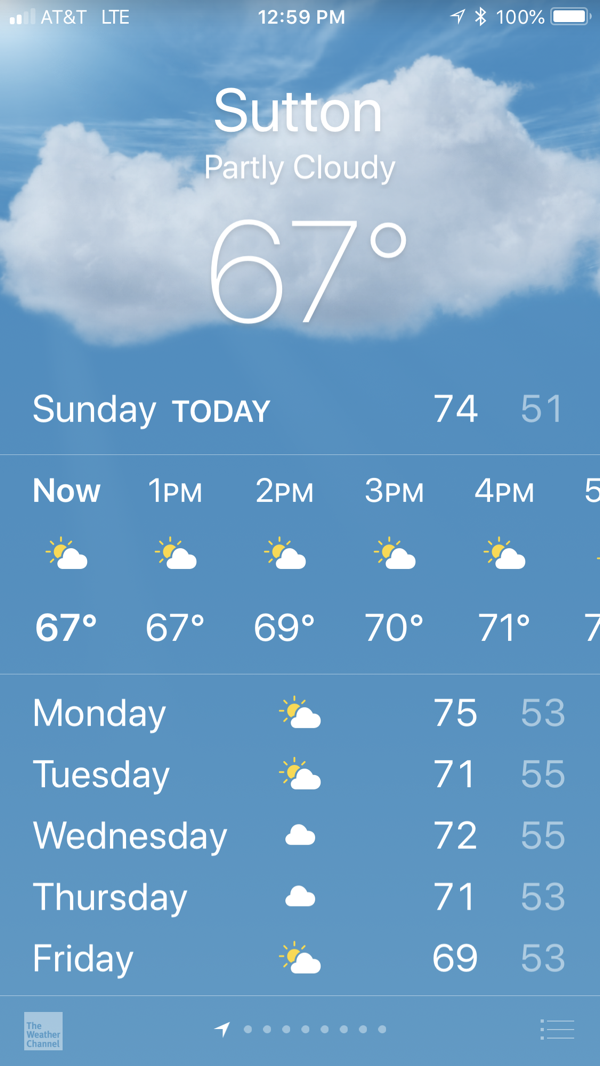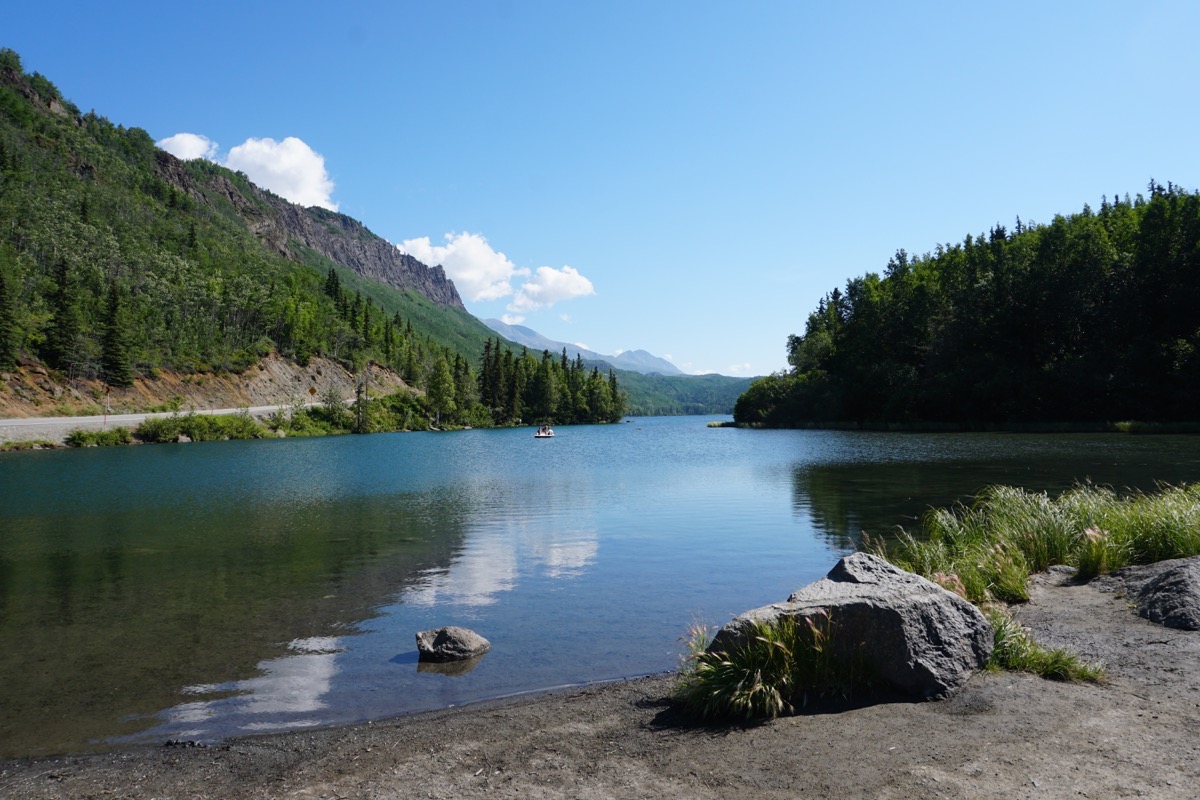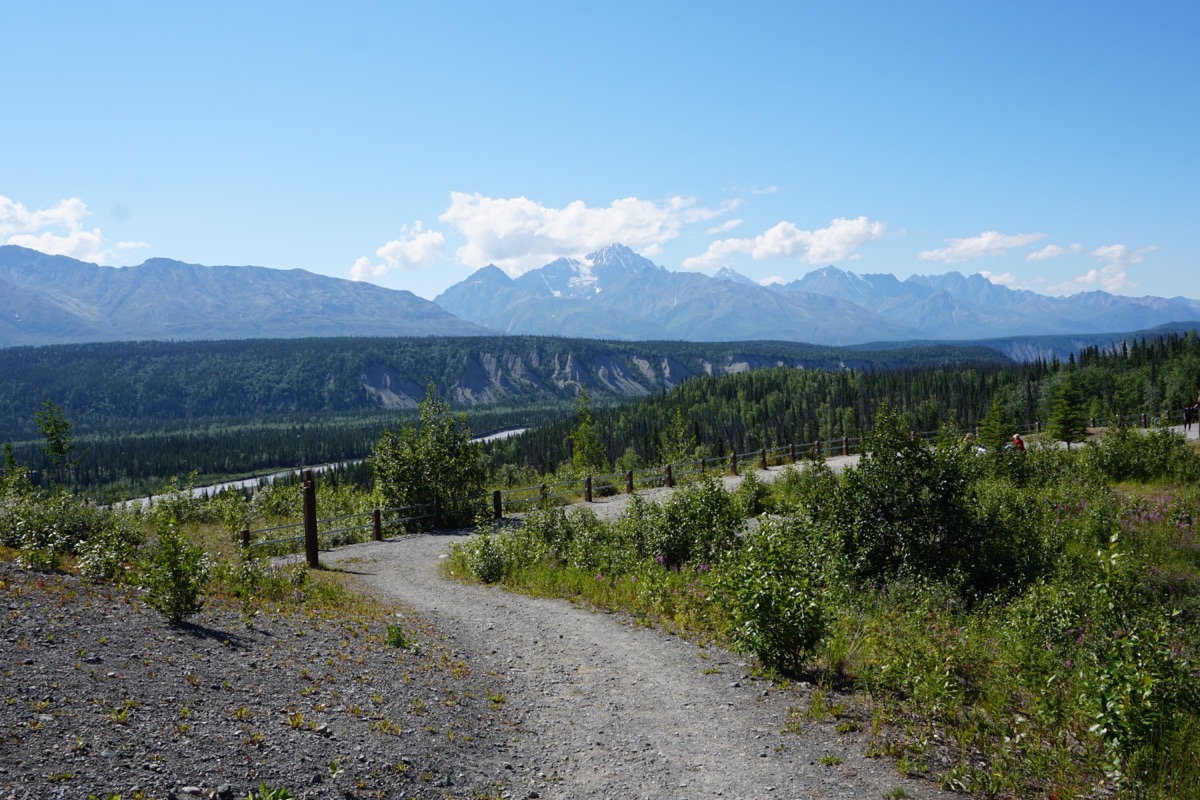 Views along the Glenn Highway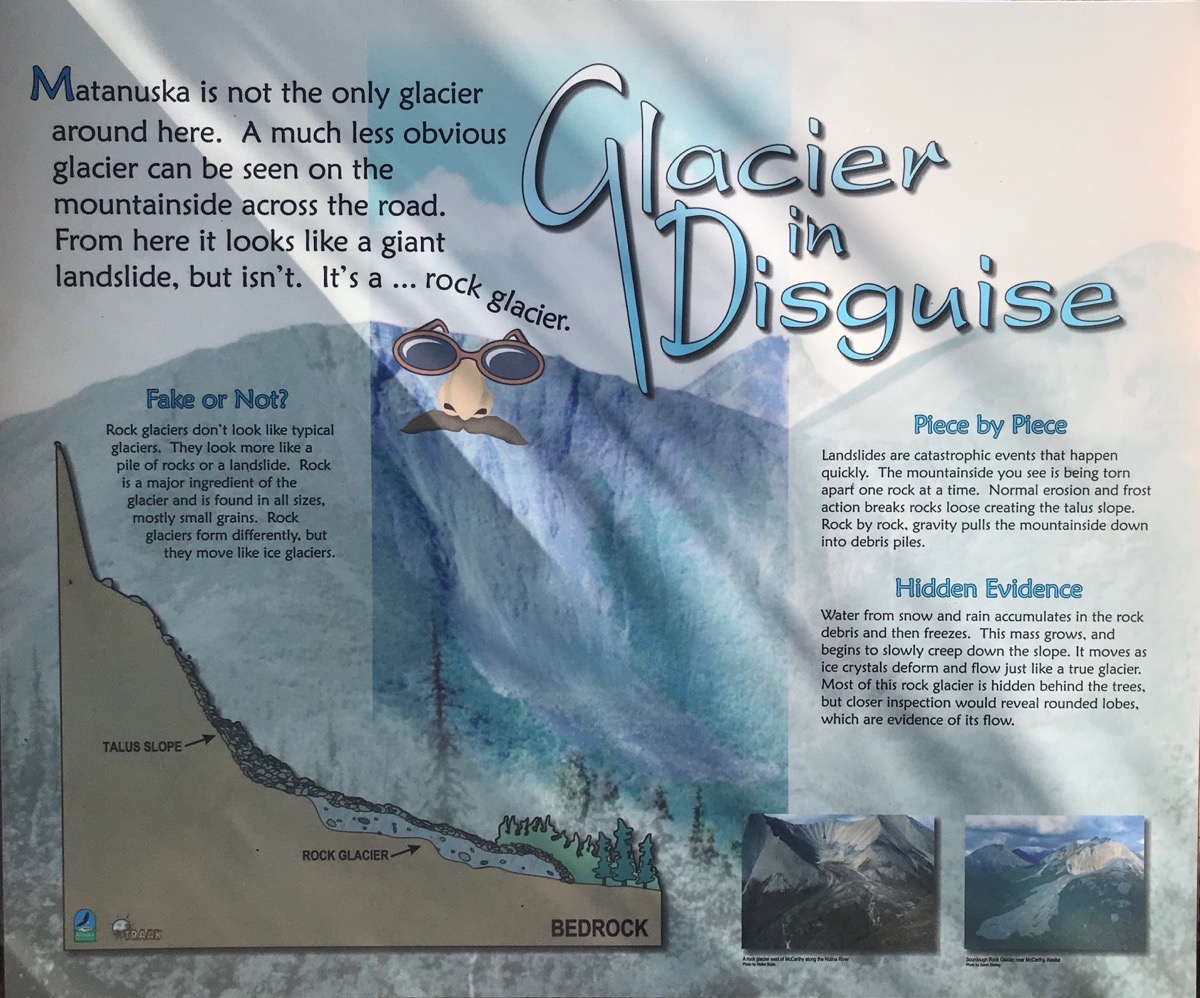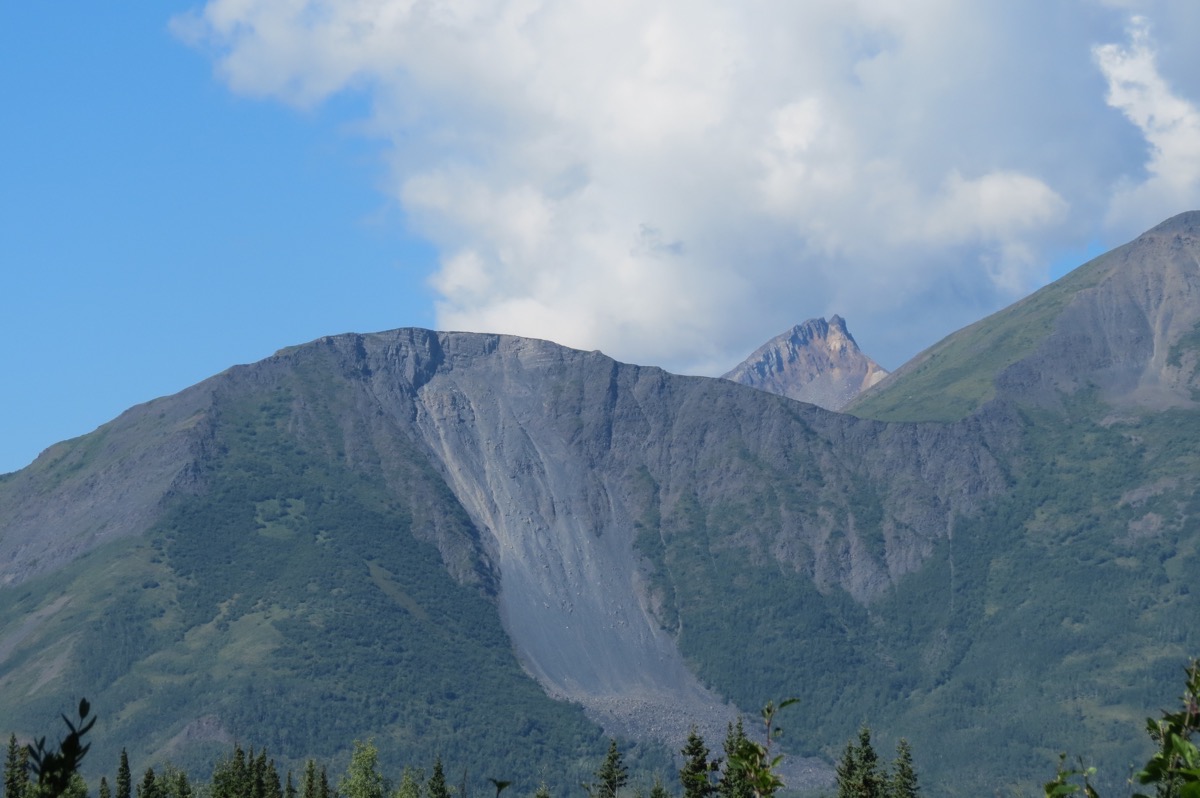 Matanuska Glacier
We stopped at several overlooks and took pictures of the Matanuska Glacier with the zoom lens on the camera, but when we got closer, we realized that we could actually pay to hike to it and on it. Believe it or not, the access to it is on private property so it cost $30 per person ($25 for seniors) to get onto the land. The Matanuska Glacier is the largest glacier in Alaska that can be reached by vehicle.  It is approximately 26 miles long and 4 miles wide at its terminus.
It is classified as a valley glacier; a body of solid ice that flows like a river under its own weight through an existing valley. About 10,000 years ago it began its retreat to its present day location, and it has not seen any significant change in mass for almost two decades. Because the Matanuska Glacier is a weather hole, cold air from the glacier forces warm air upward towards the mountain peaks. This results in sunny skies and more favorable weather than its surrounding areas, making this a perfect destination for the Alaskan traveler.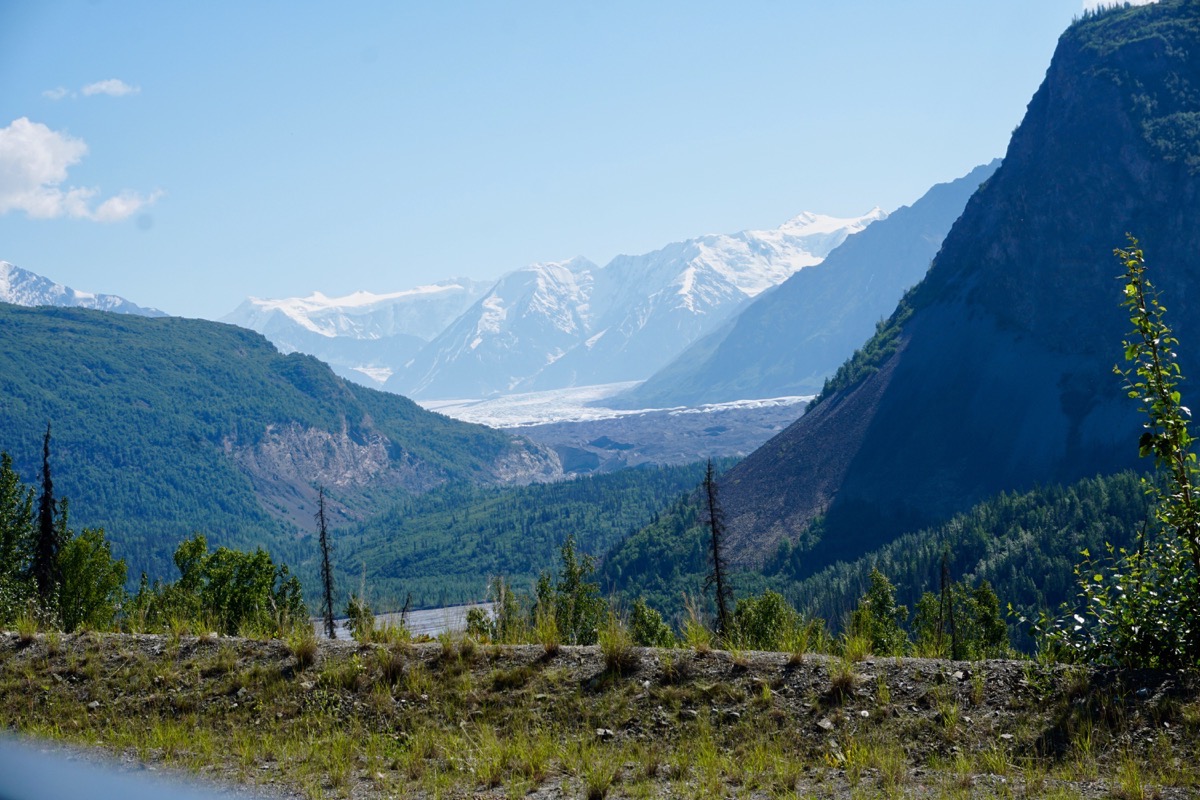 The Matanuska Glacier taken with a zoom lens from an overlook on the Glenn Highway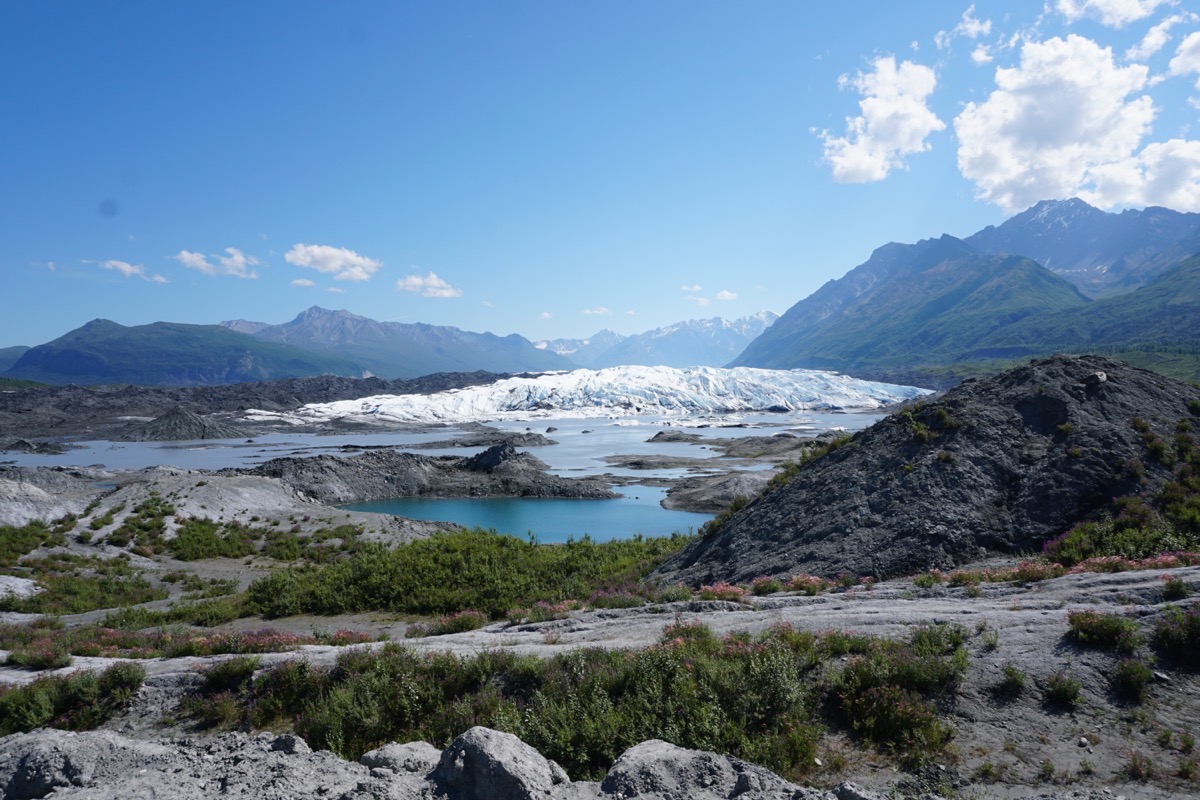 The view from the parking lot located on private property where we began our hike to the glacier.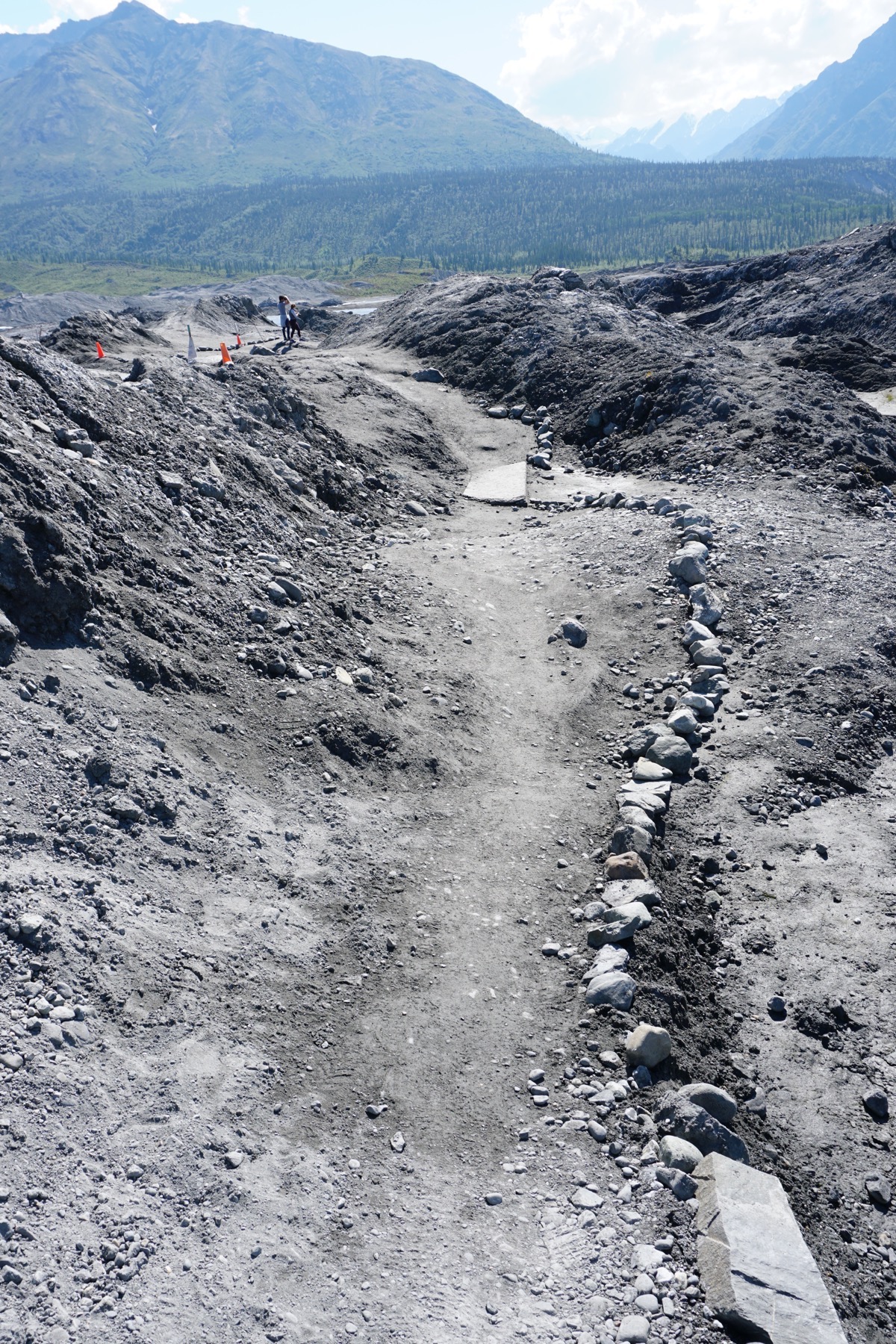 We walked through glacier sand at the beginning of the trail.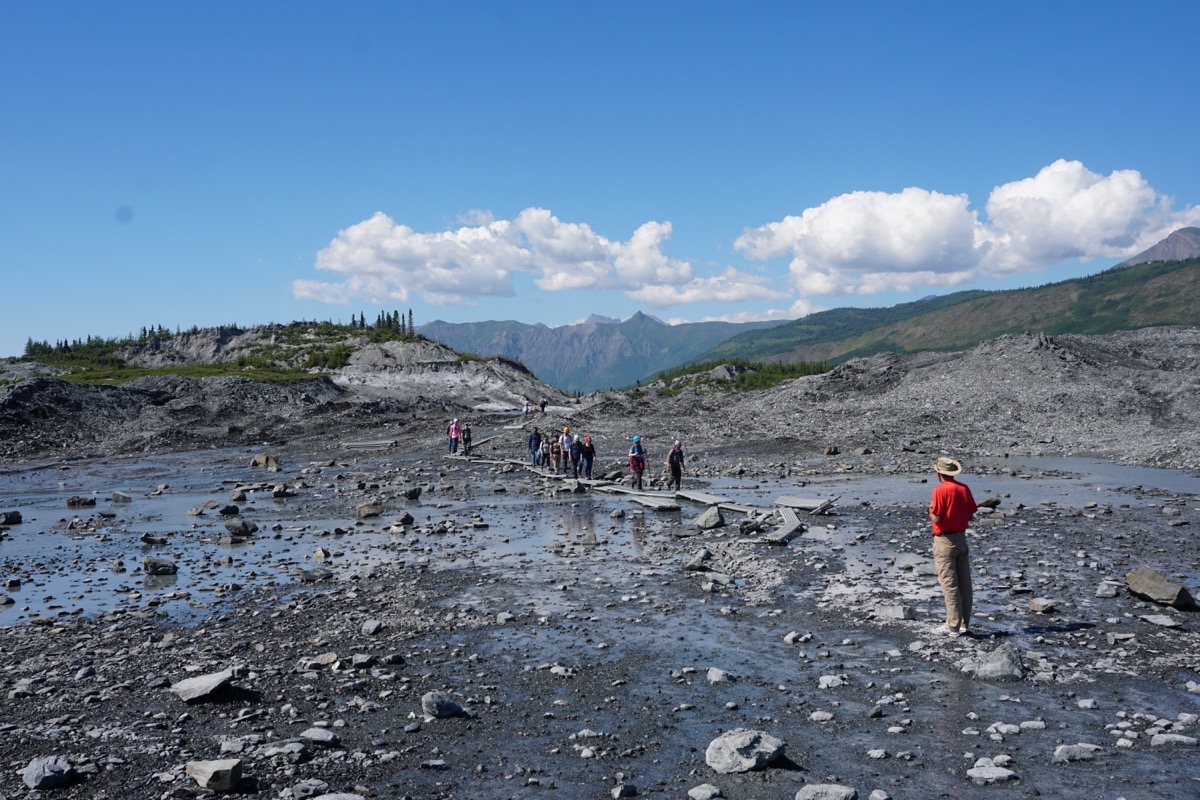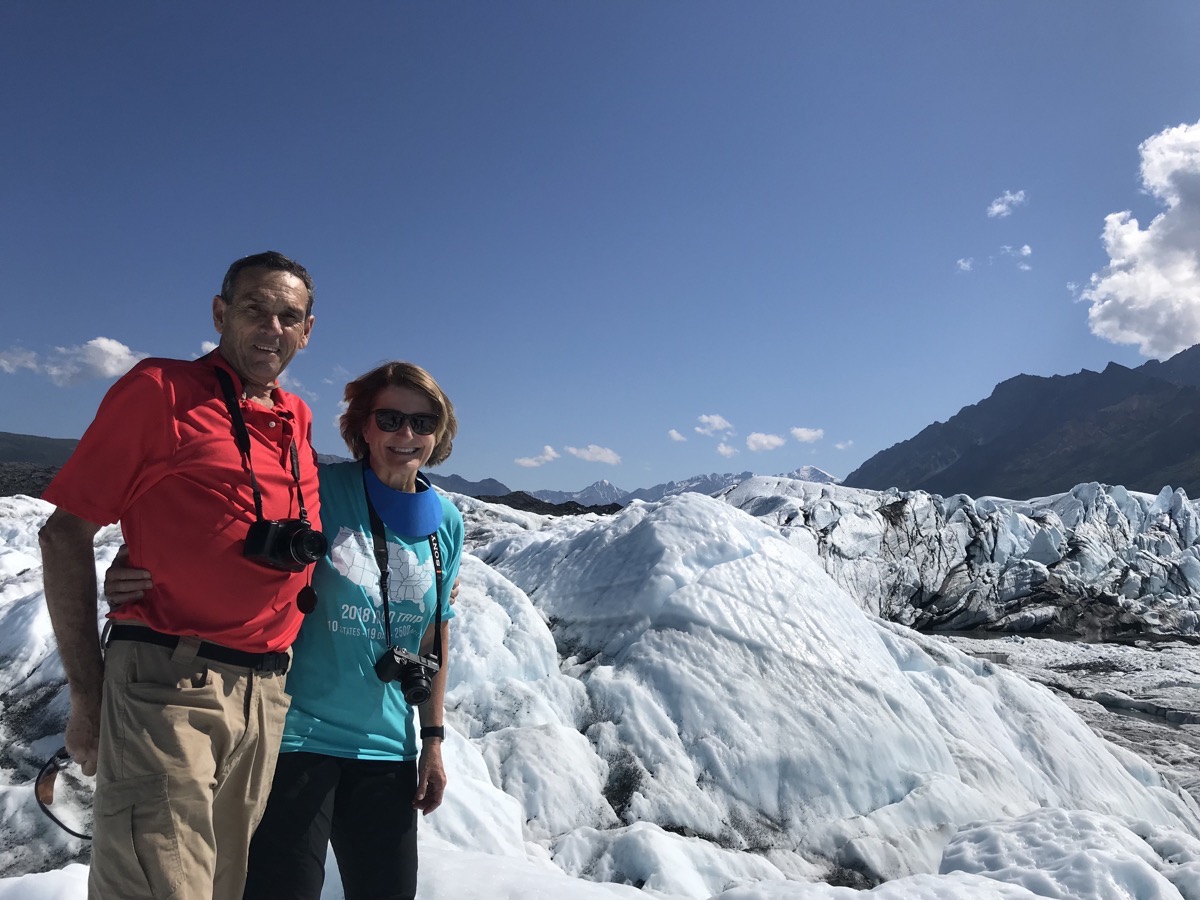 Here we are on the glacier!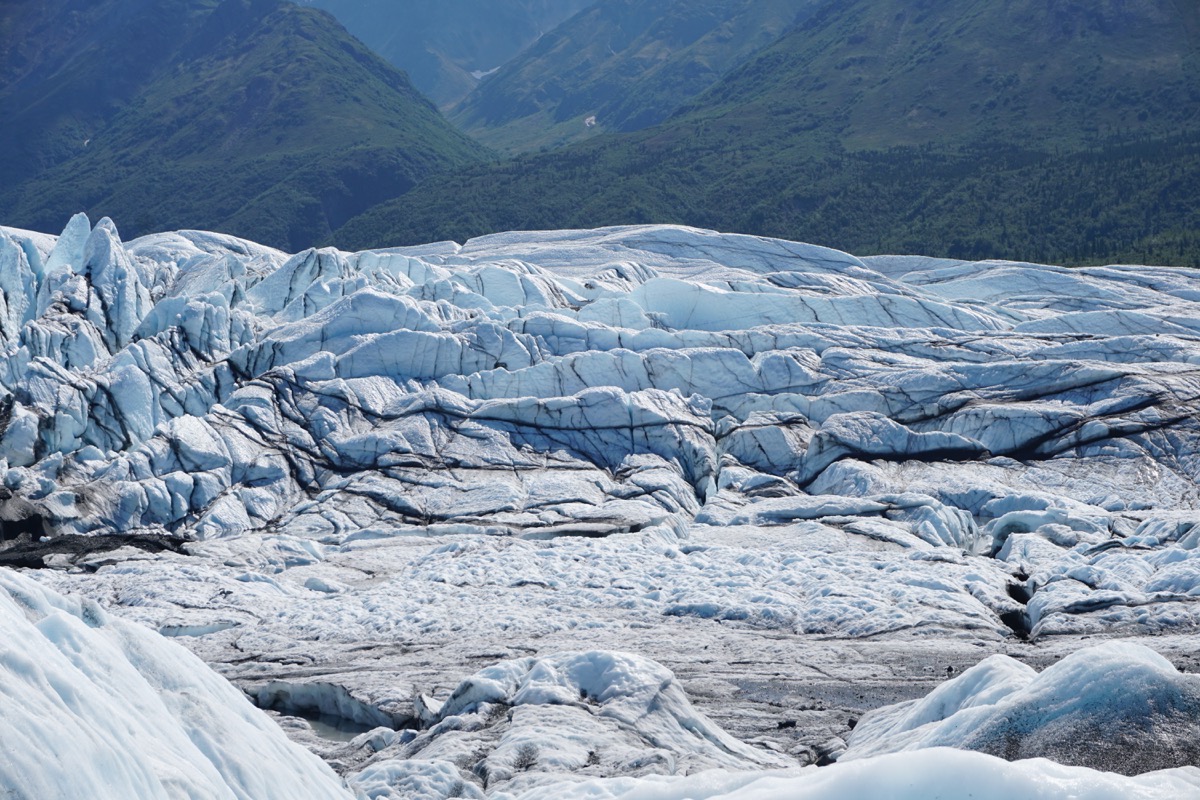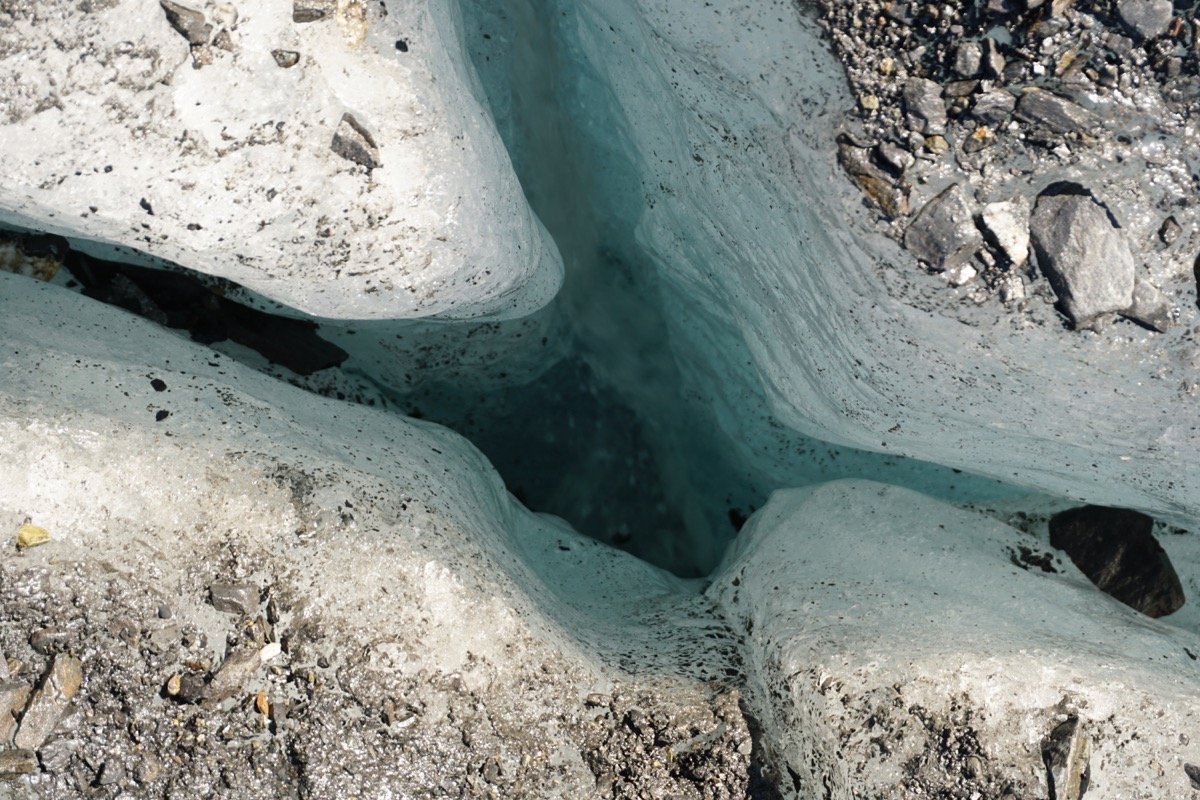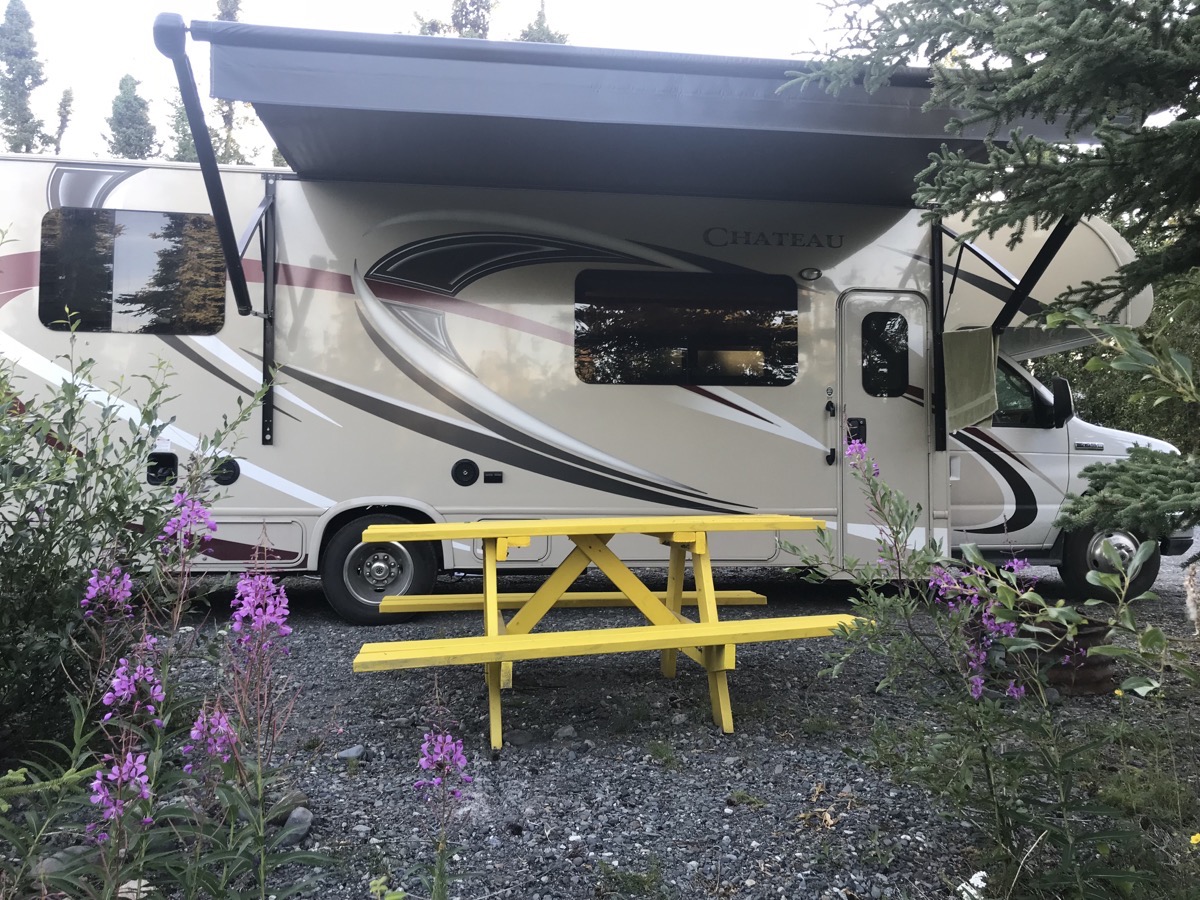 Our campsite at Northern Nights Campground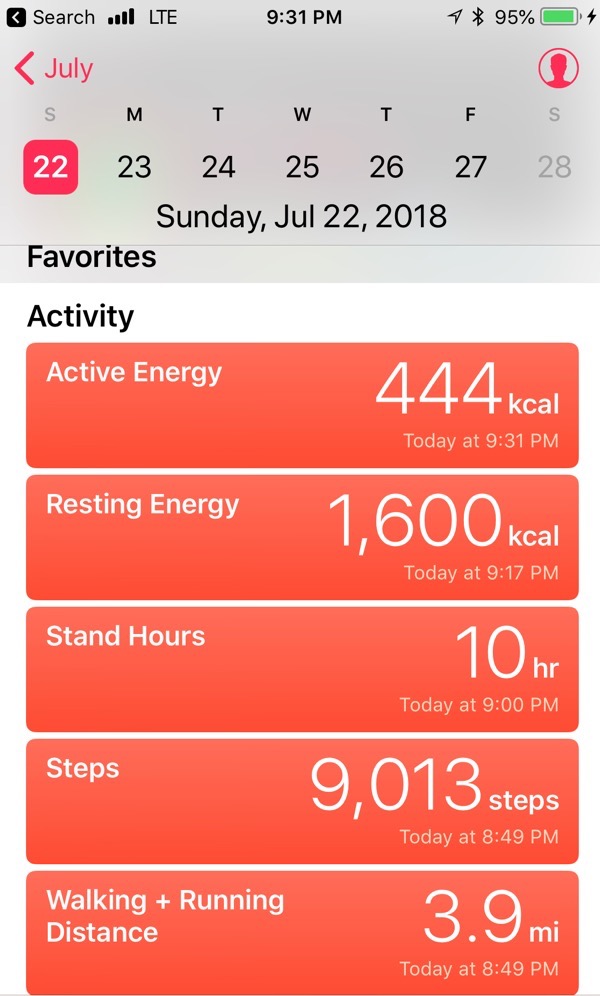 Trip Statistics:
Today we drove 140 miles in the RV and 8 miles in the car.  Total is 7,680 so far on this trip.
We are staying at the Northern Nights RV Park in Glennallen for $39.54. Total for campgrounds so far is $1,679.95, or an Average of $30.54 per night.
We paid $3.149 per gallon for gas today.  $2,479.78 or an average of .32 cents a mile