Day 53- Girdwood hike at Alyeska Hotel
We drove to the Alyeska Hotel in Girdwood and hiked the Winter Creek Trail. During the six mile hike, we walked on raised wooden walks, over bridges, on steep dirt paths with big tree roots up and down through the forest.  At the 2.5 mile point, we crossed the canyon in a hand tram.  We went over and back in the hand tram and then hiked back to the parking lot.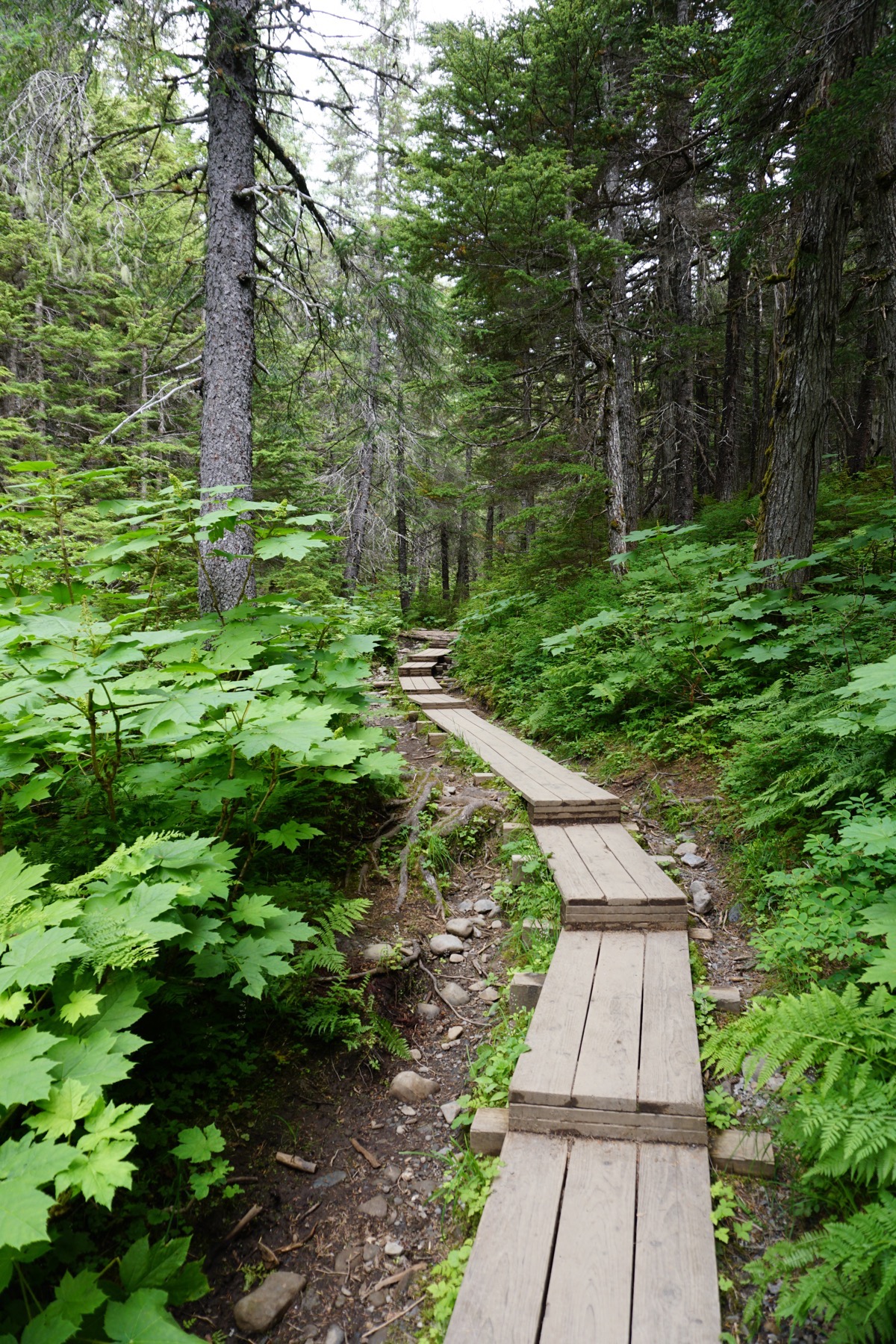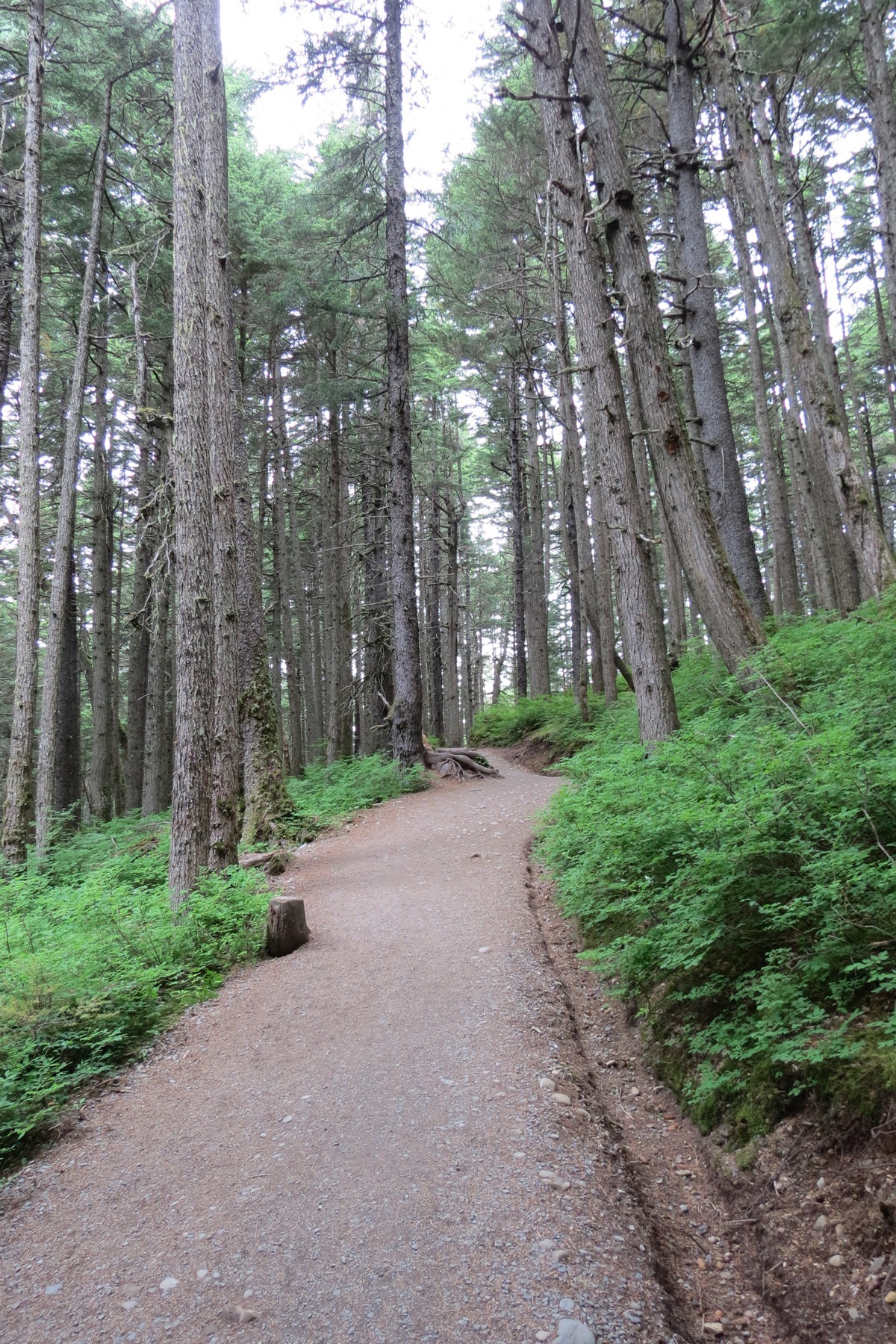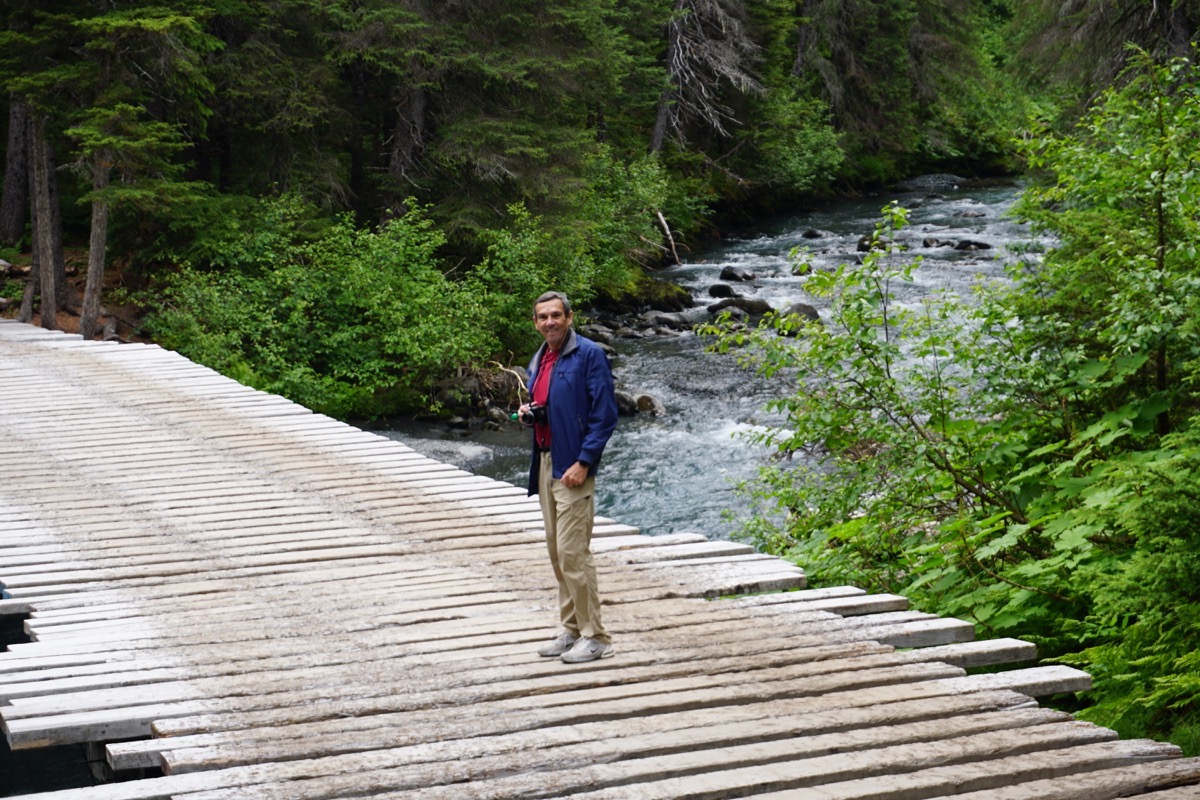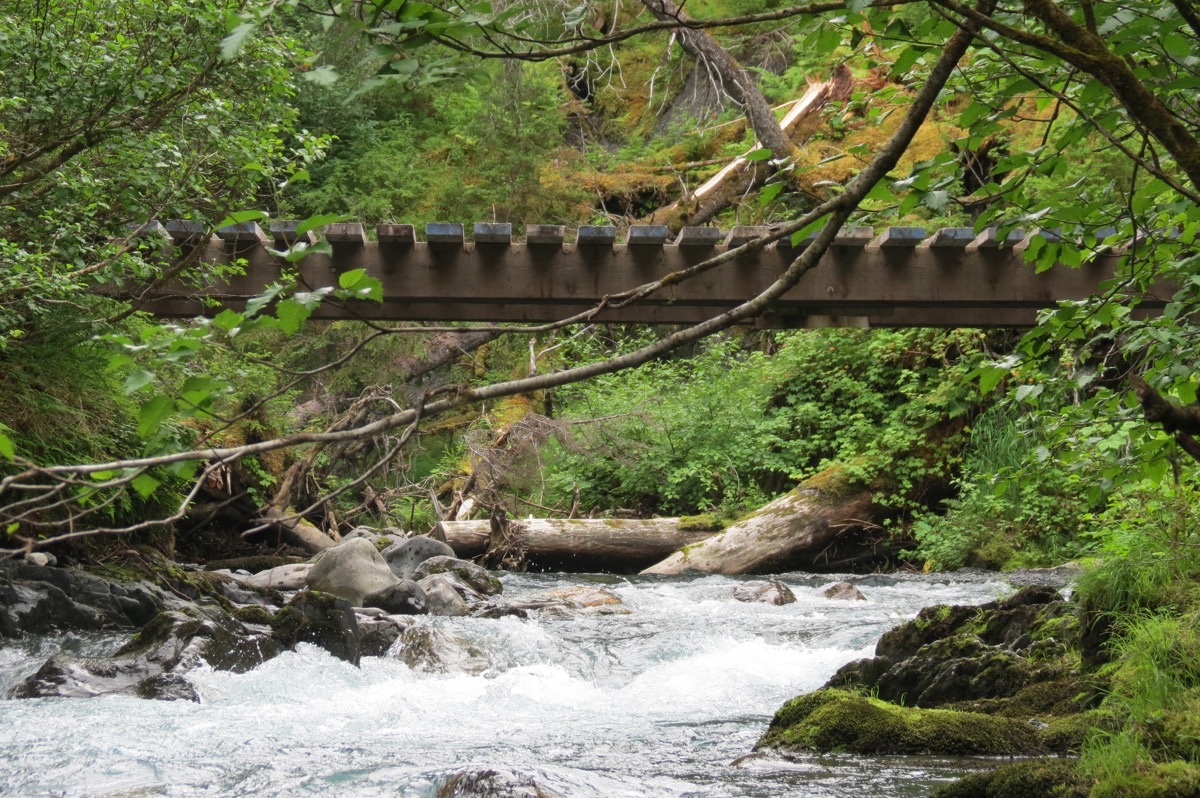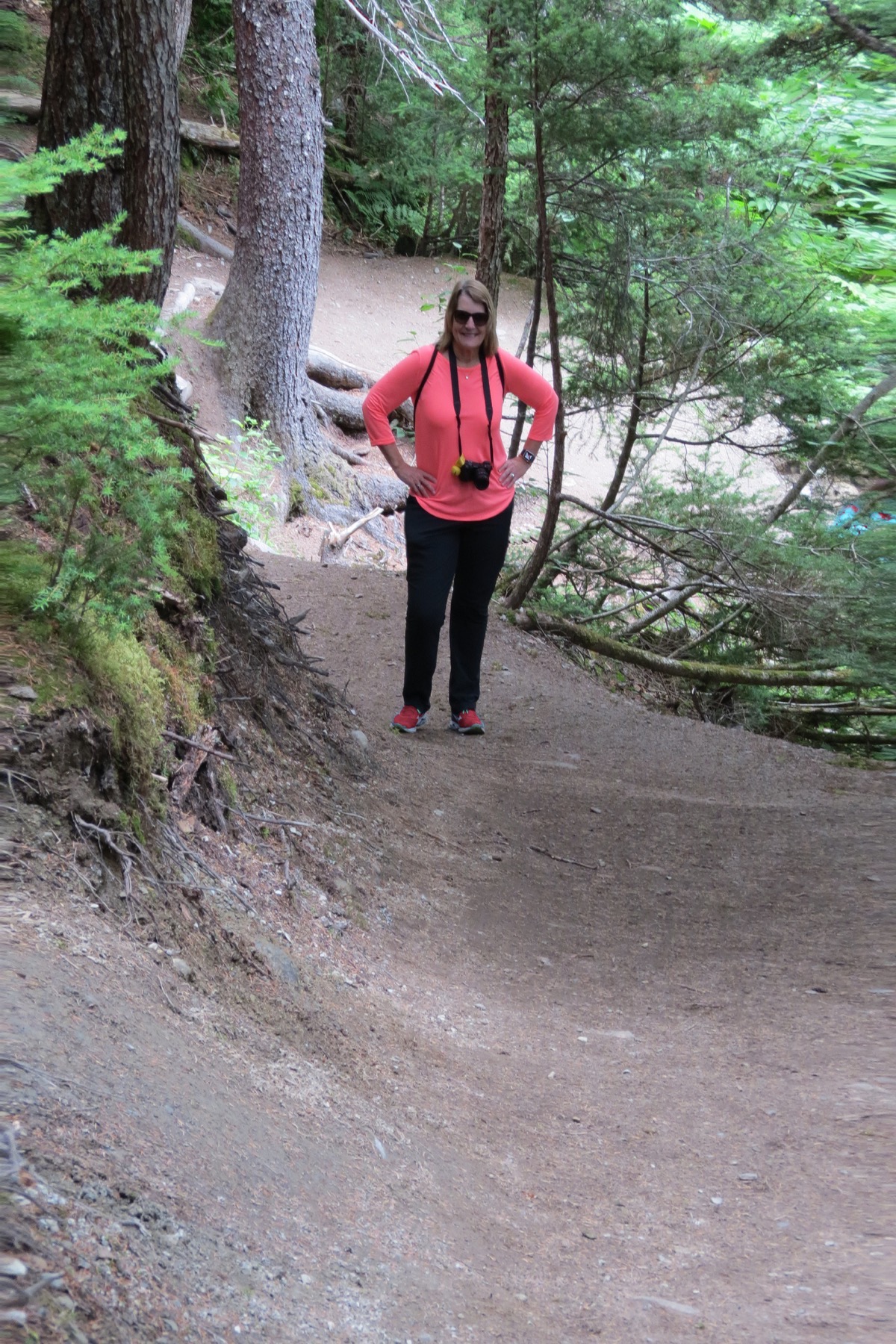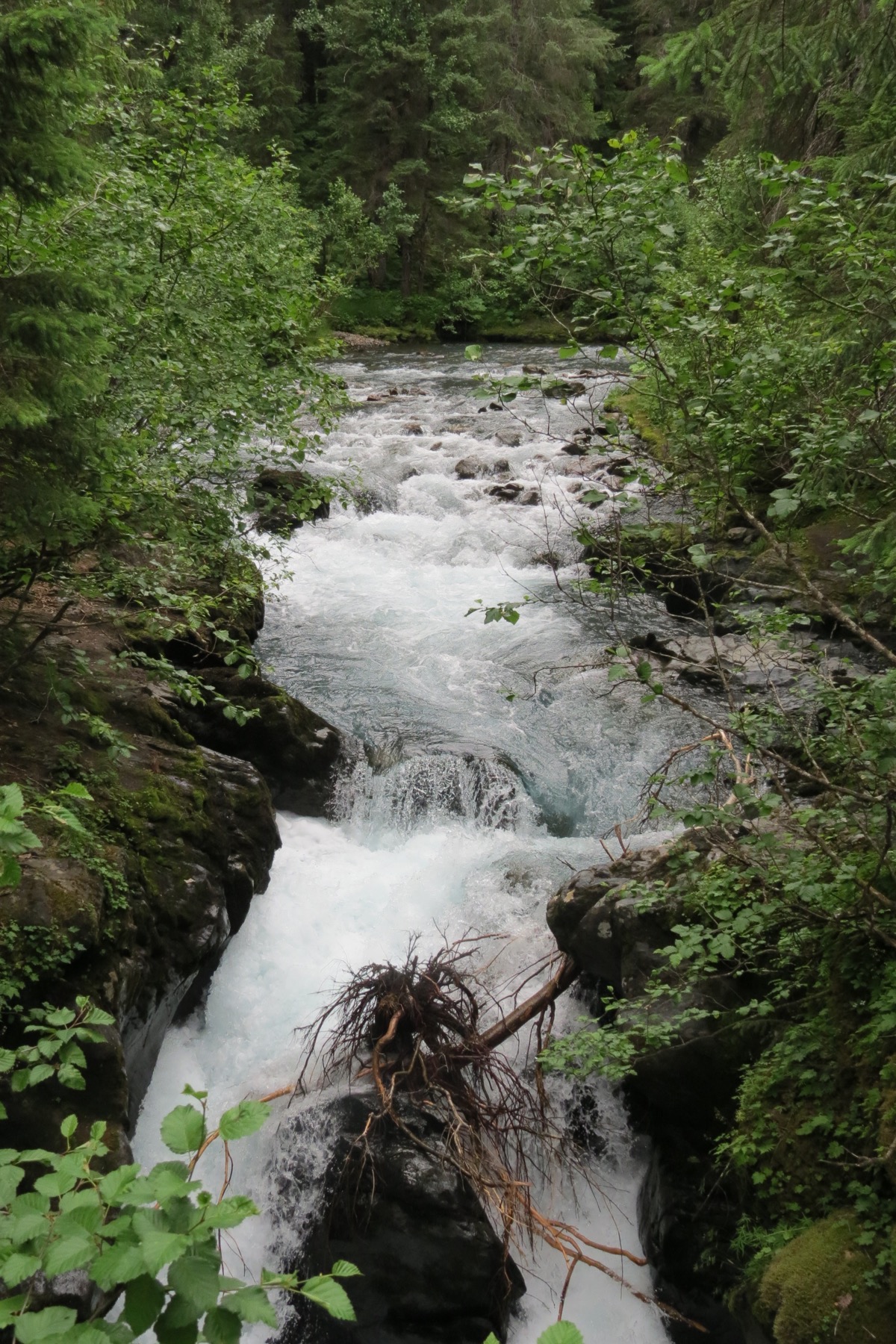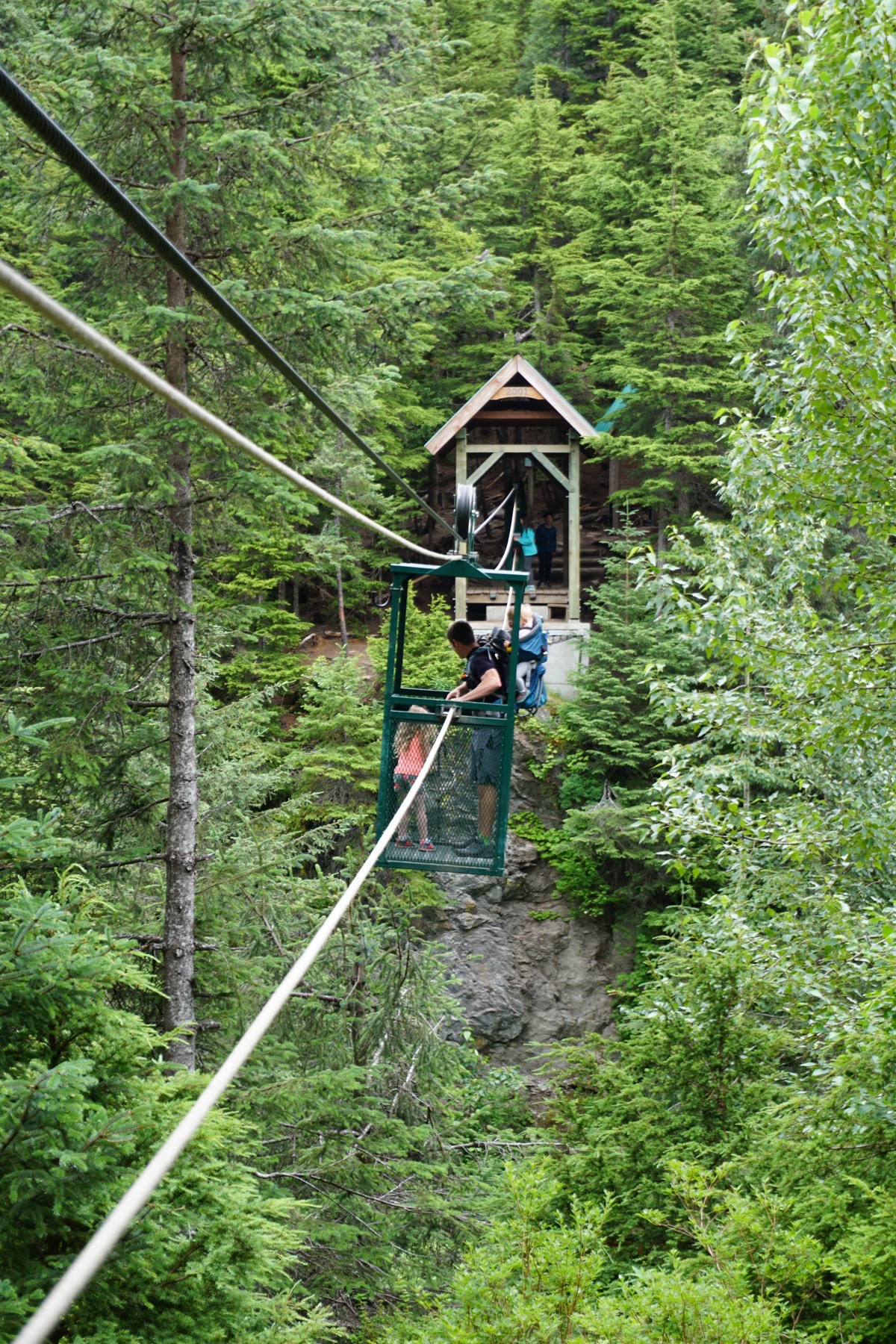 This dad and two kids went over in front of us.  Notice the baby in the backpack hanging over the edge.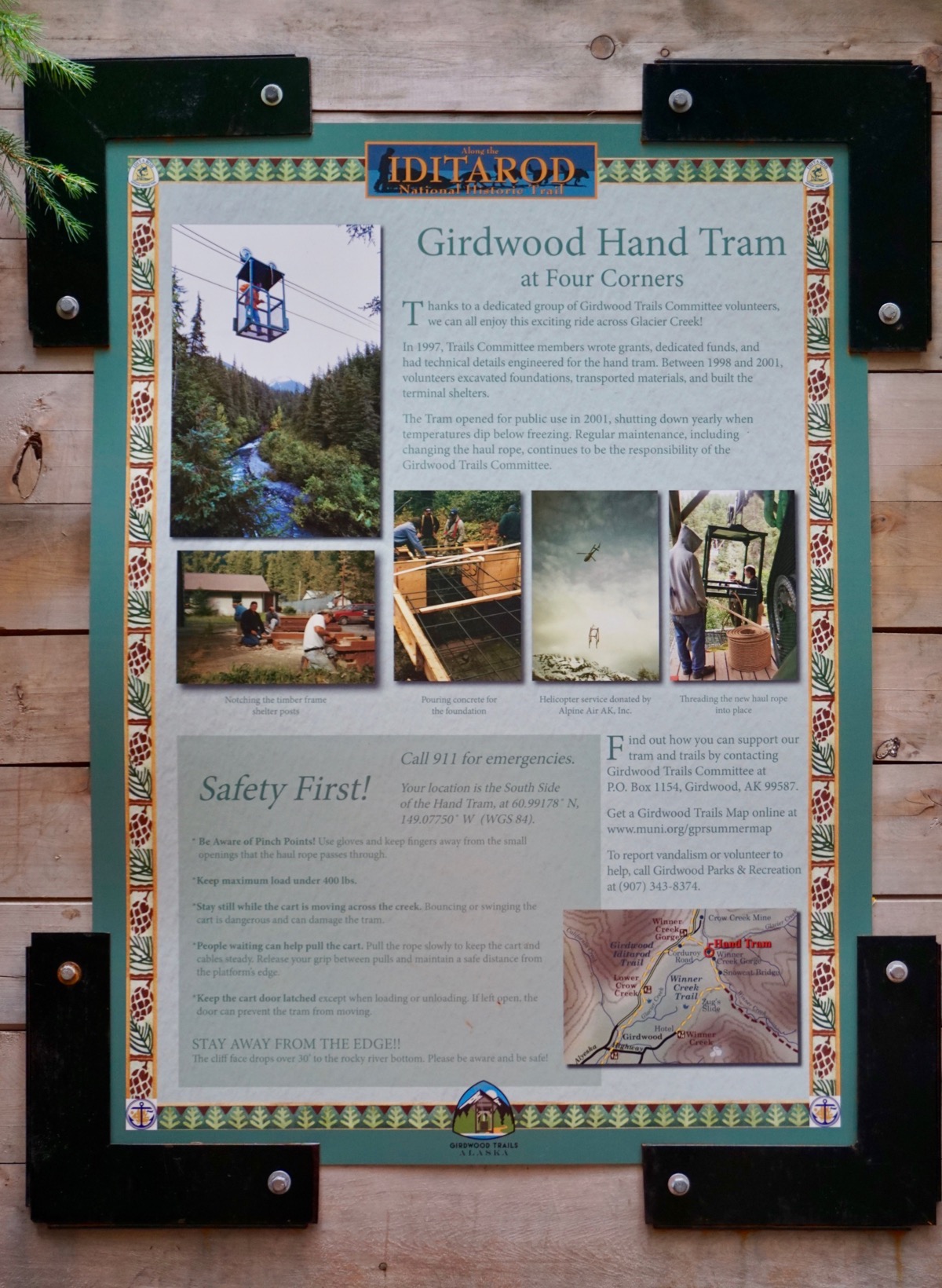 After we finished the hike we drove to Anchorage where I got my hair cut (WAY too short) and shopped for groceries.  We are spending a free night in the Fred Meyer grocery store parking lot in Anchorage.
Trip Statistics:
We drove 35 miles in the car and 75 miles in the motorhome.  7,273 miles so far on this trip.
Gas was $3.219 a gallon today so far is $2,442.66 or an average of 33.6 per mile.
Our overnight is free tonight, but the total spent so far is $1,605.35, an average of $30.29 per night .