Beer Aware Project of Cooper Landing Elementary School
We drove to Cooper Landing today and stopped at the museum where we saw a skeletal reconstruction of a huge grizzly that had been hit by a truck (totaled the truck and injured the three passengers).  The bear had six broken ribs, a broken pelvis and a broken back.  Due to the extensive injuries to the bear, the game warden had to shot it.  The bear was estimated to be 20 years old, weighed 800 pounds and was eight feet long.
The students at Cooper Landing Elementary School, parents and other volunteers began the process of taking the bear apart.  They removed the meat from the bones and boiled the bones in a 55 gallon drum for a total 19 hours. Students and volunteers scraped the bones to remove the residual meat and cartilage which took weeks to complete.
Molds were made of each of the bones so that the molds could be used to create replicas of this bear skeleton in Build Your Own Bear Kits that come with an instructional DVD.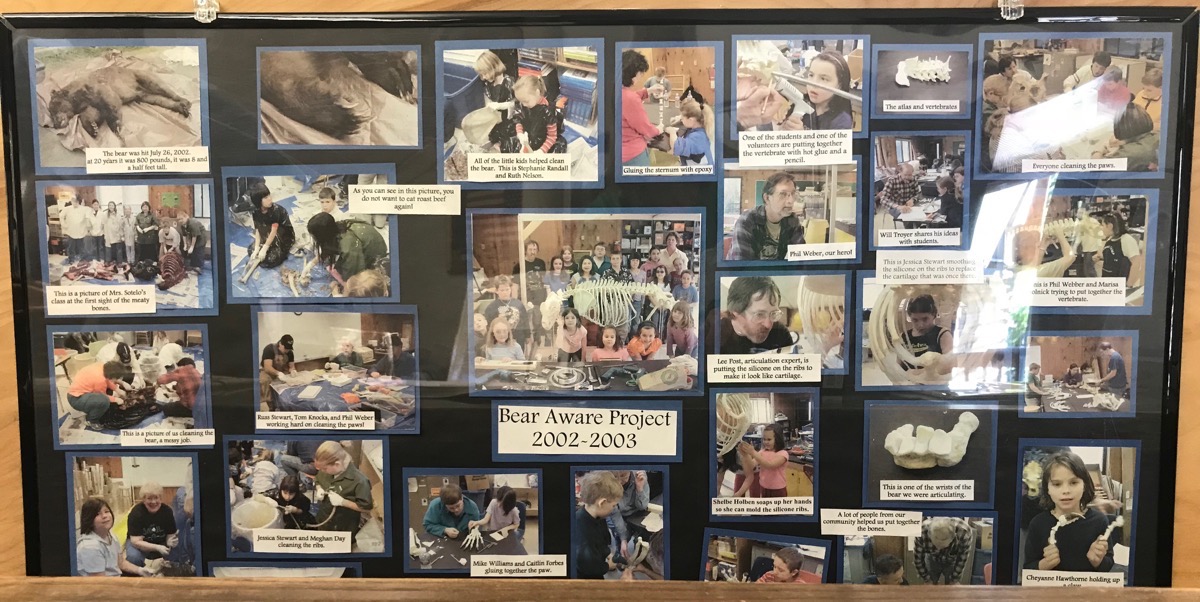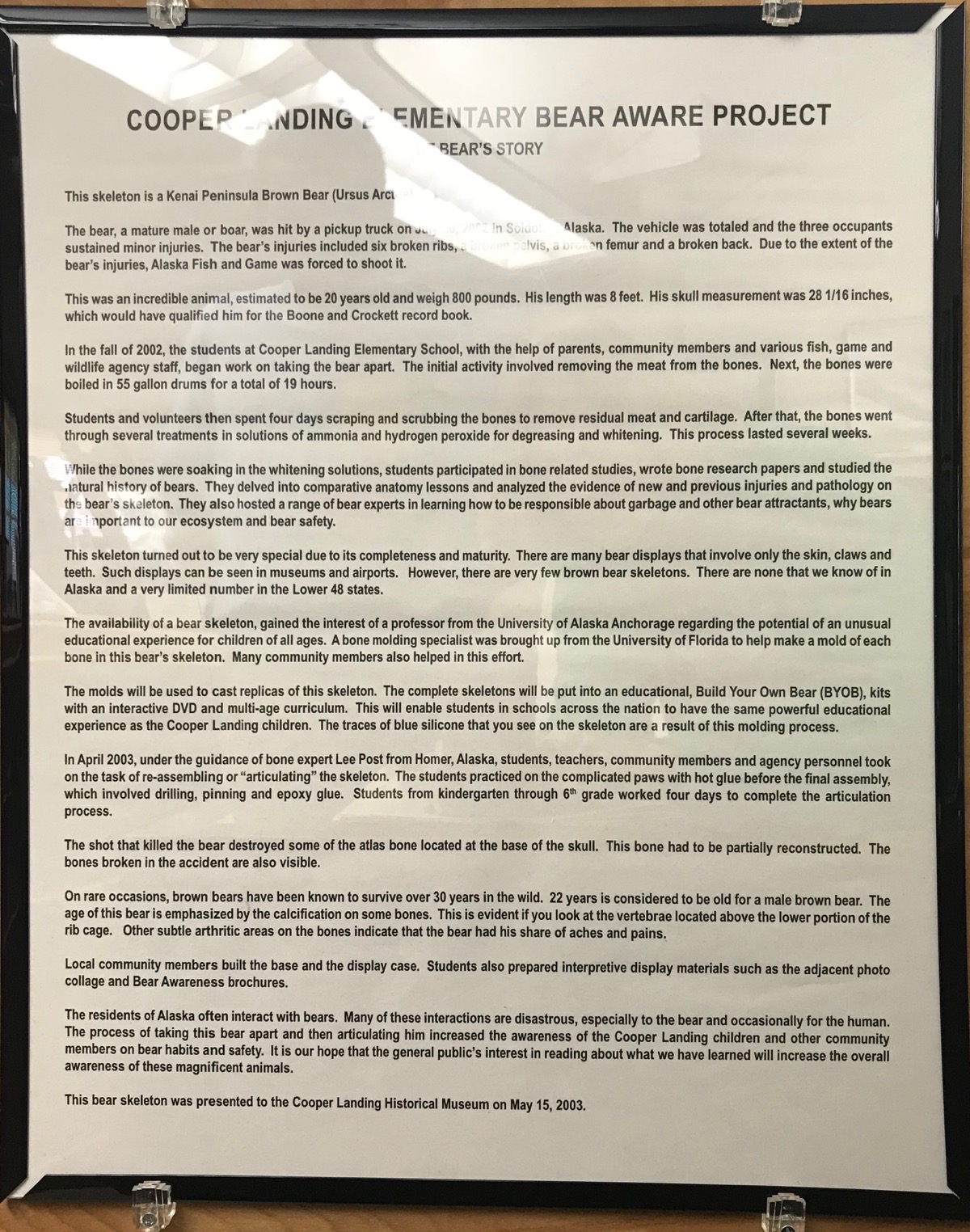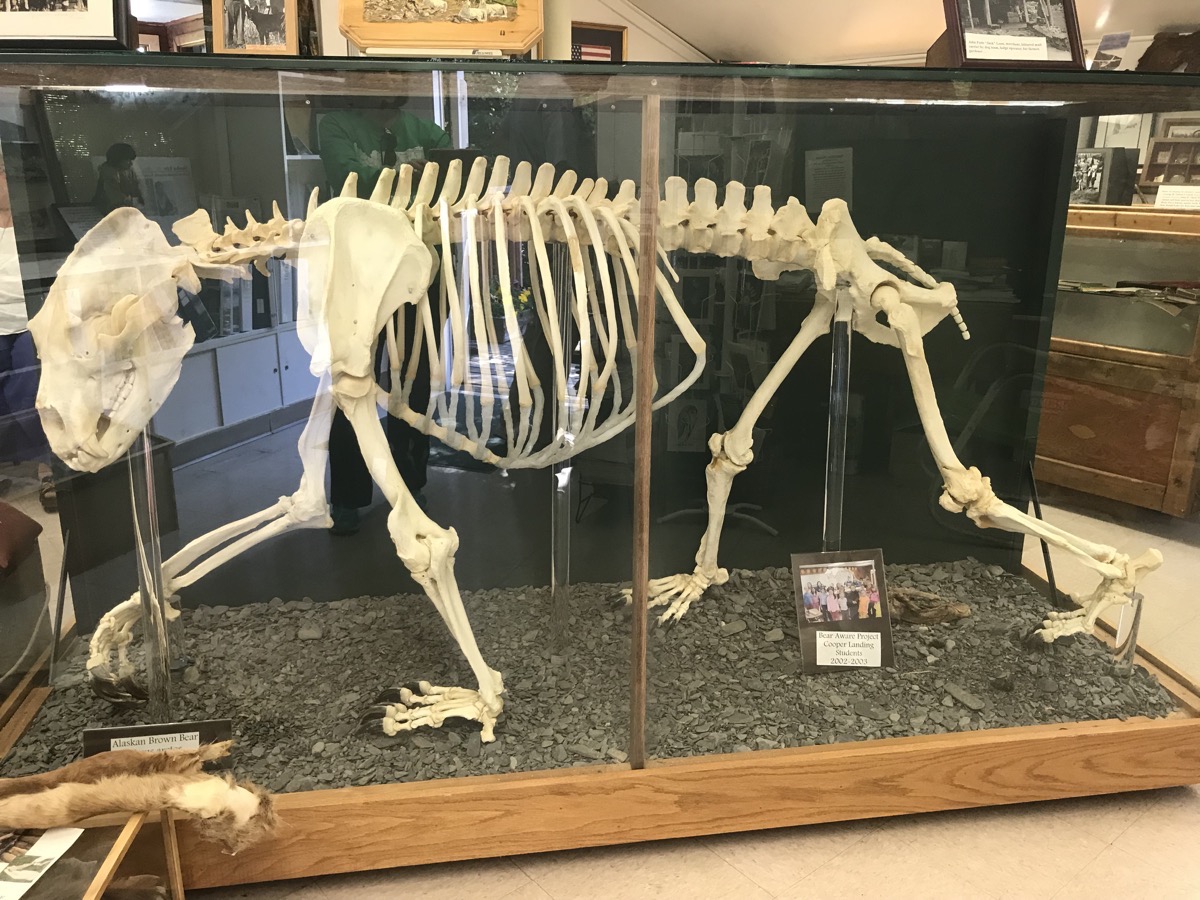 The reconstructed brown bear skeleton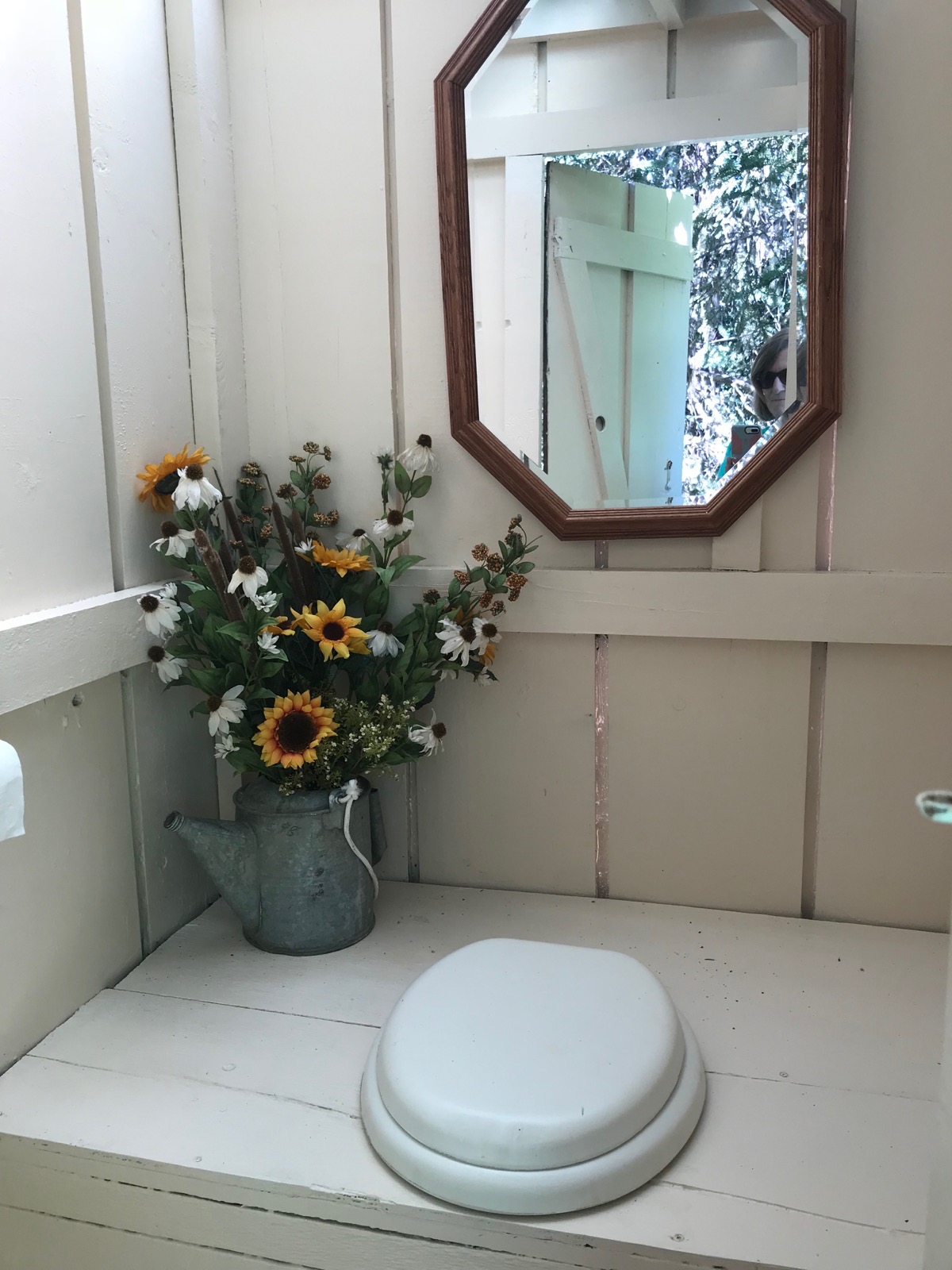 The Cooper Landing Museum's outhouse - the nicest one I've ever seen!
Russian Falls Hike in Chugach National Forest
In Cooper Landing we hiked 6.3 miles on the Russian Falls Trail to the viewing platform above the falls. There, we watched salmon attempt to jump up the falls.  On the way to the falls, we took a side trail to a salmon wier, a fenced obstruction placed across the river to corral salmon to a cage on the end were they are counted and released.  So far this season 40,000 have been counted on this river which is on par for the amount that passed this point last year.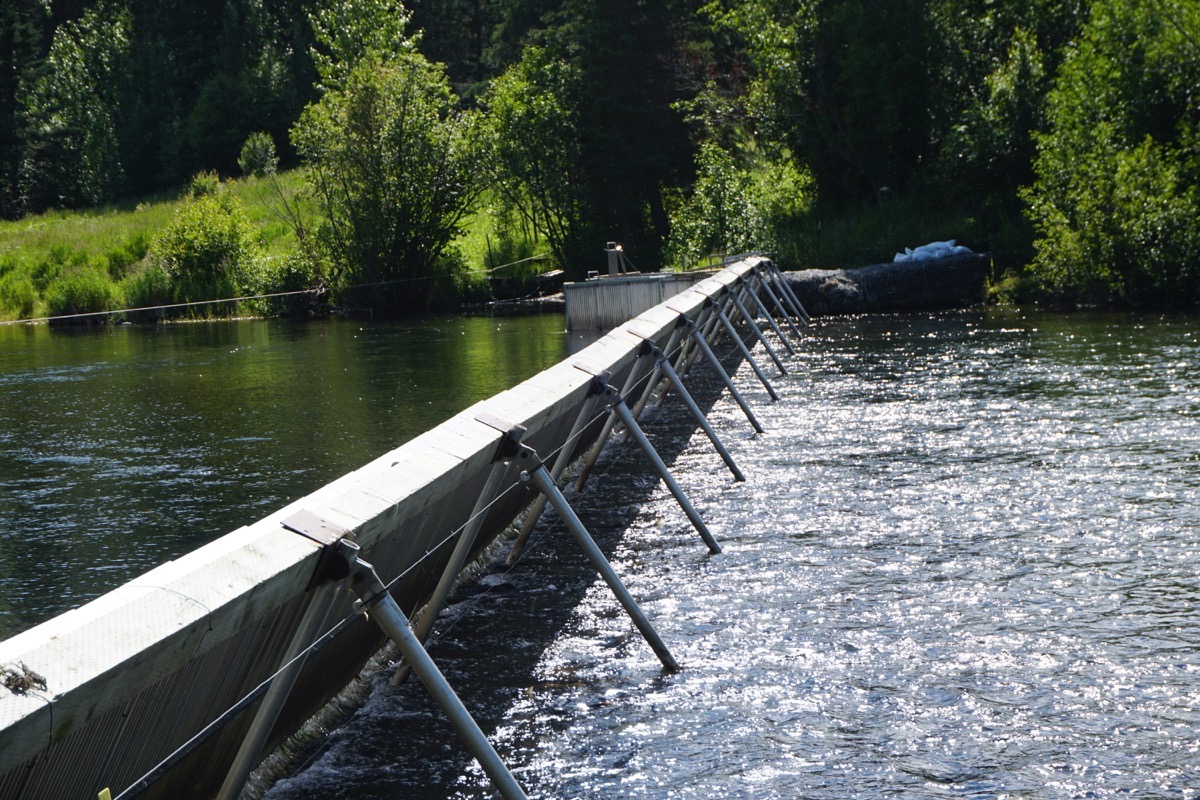 Salmon Weir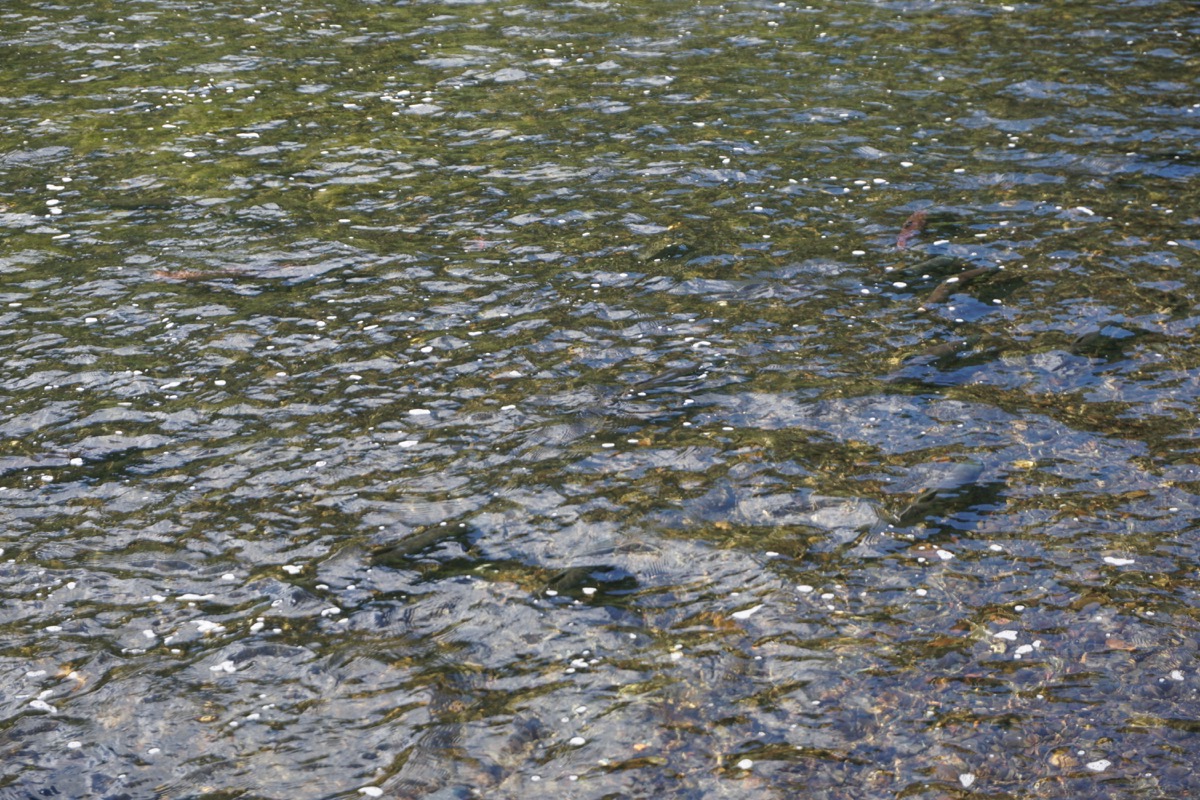 Those black spots in the water are salmon swimming upstream.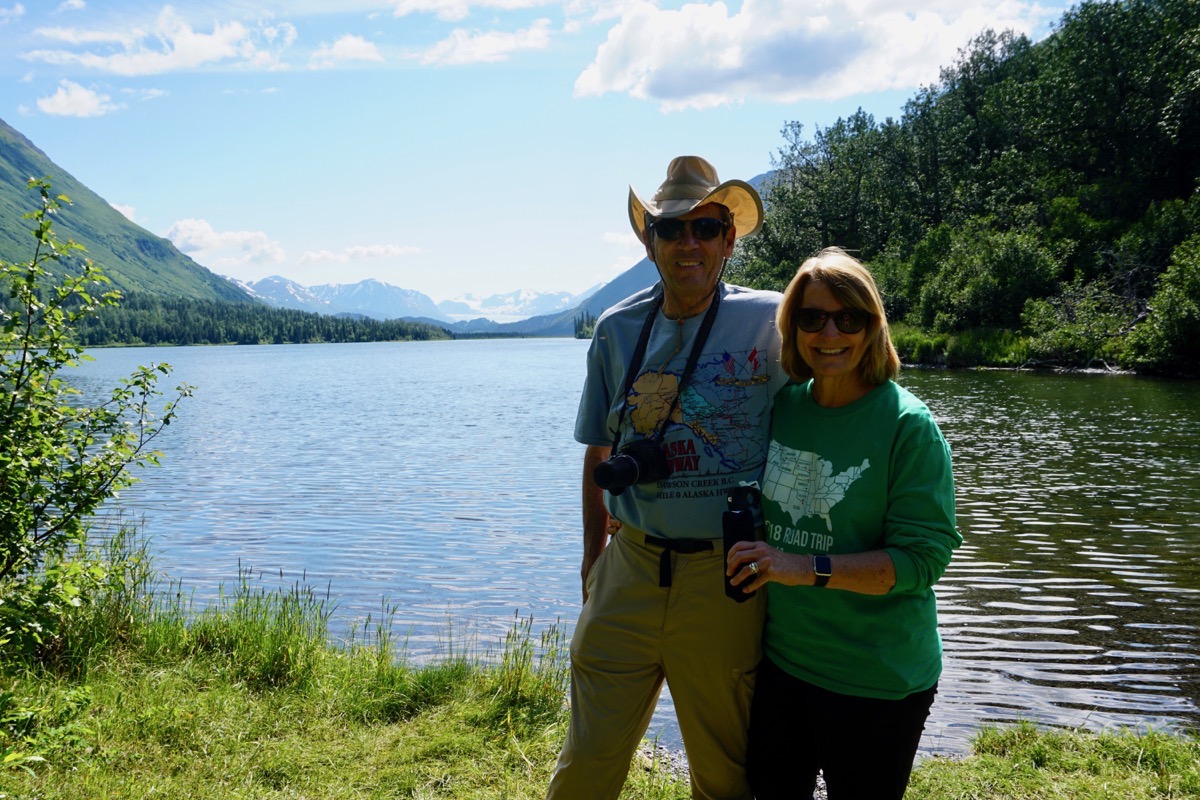 This picture was taken right past the wier.
A few salmon trying to jump up the Russian Waterfall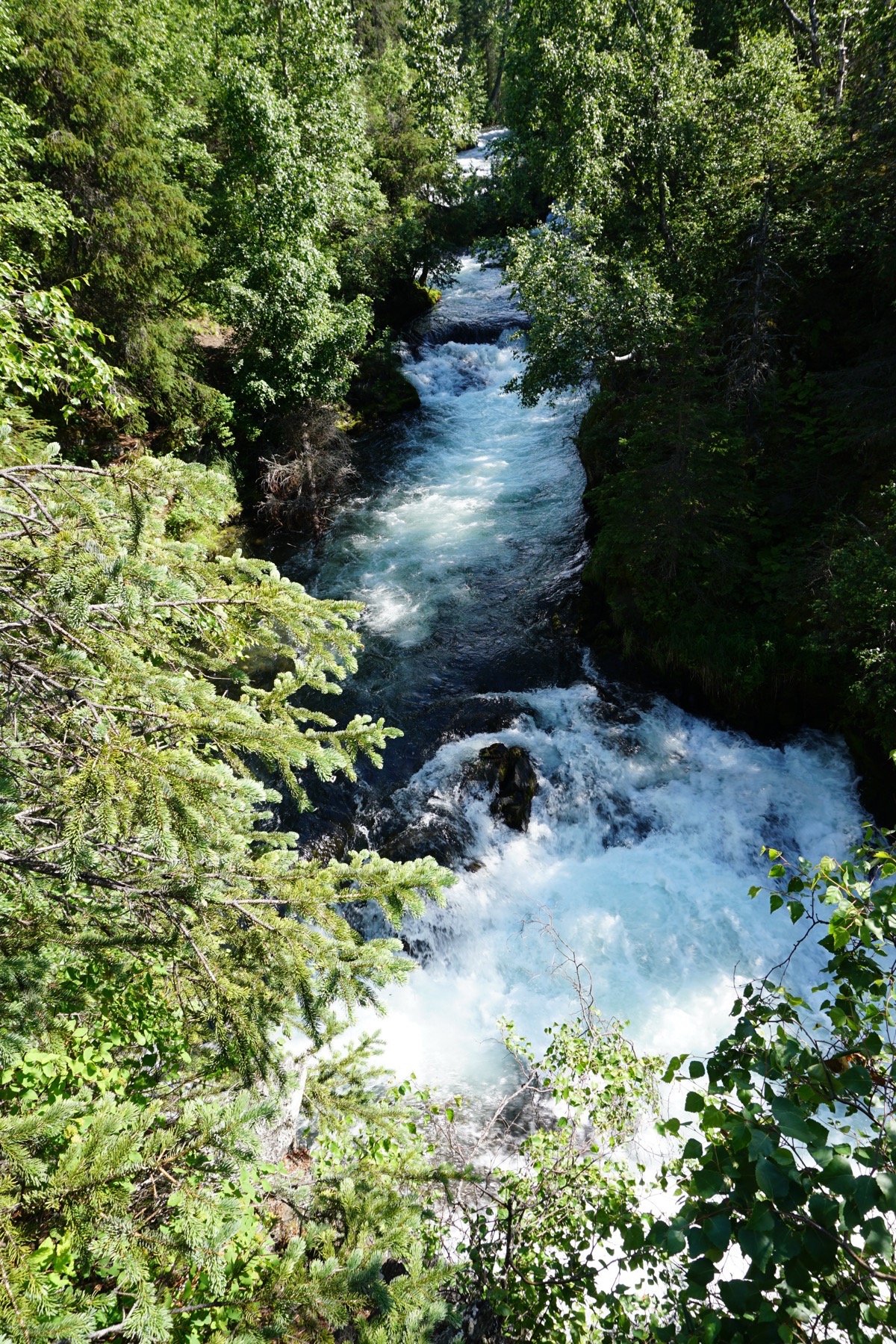 Russian Falls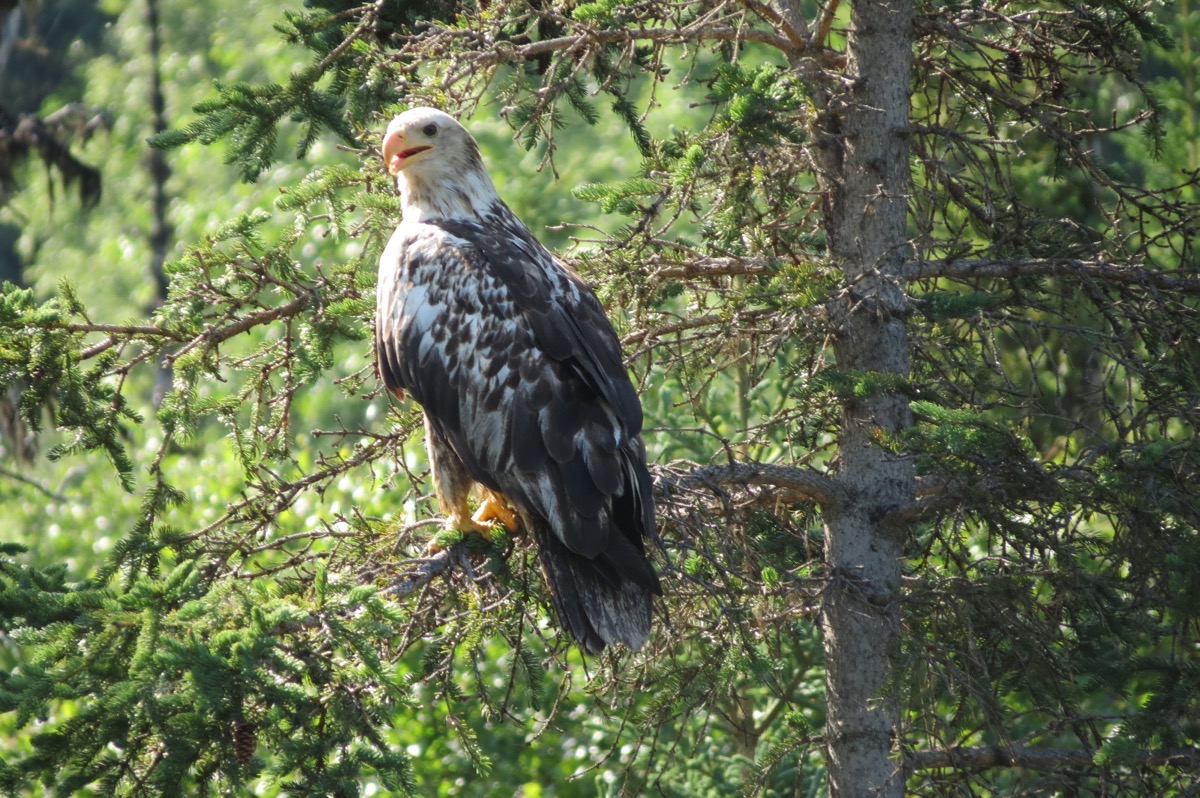 An immature bald eagle.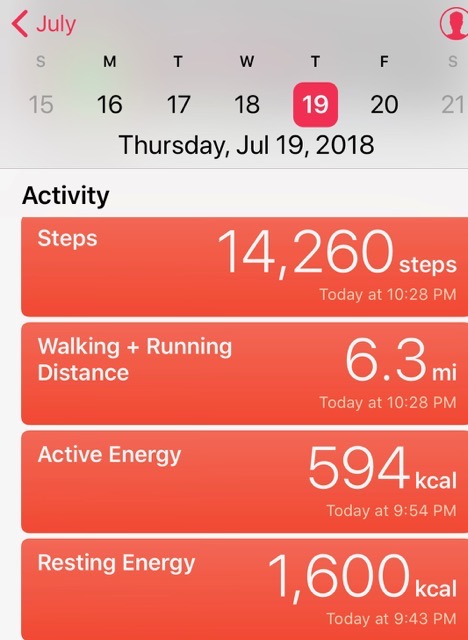 Views from our drive back to Portage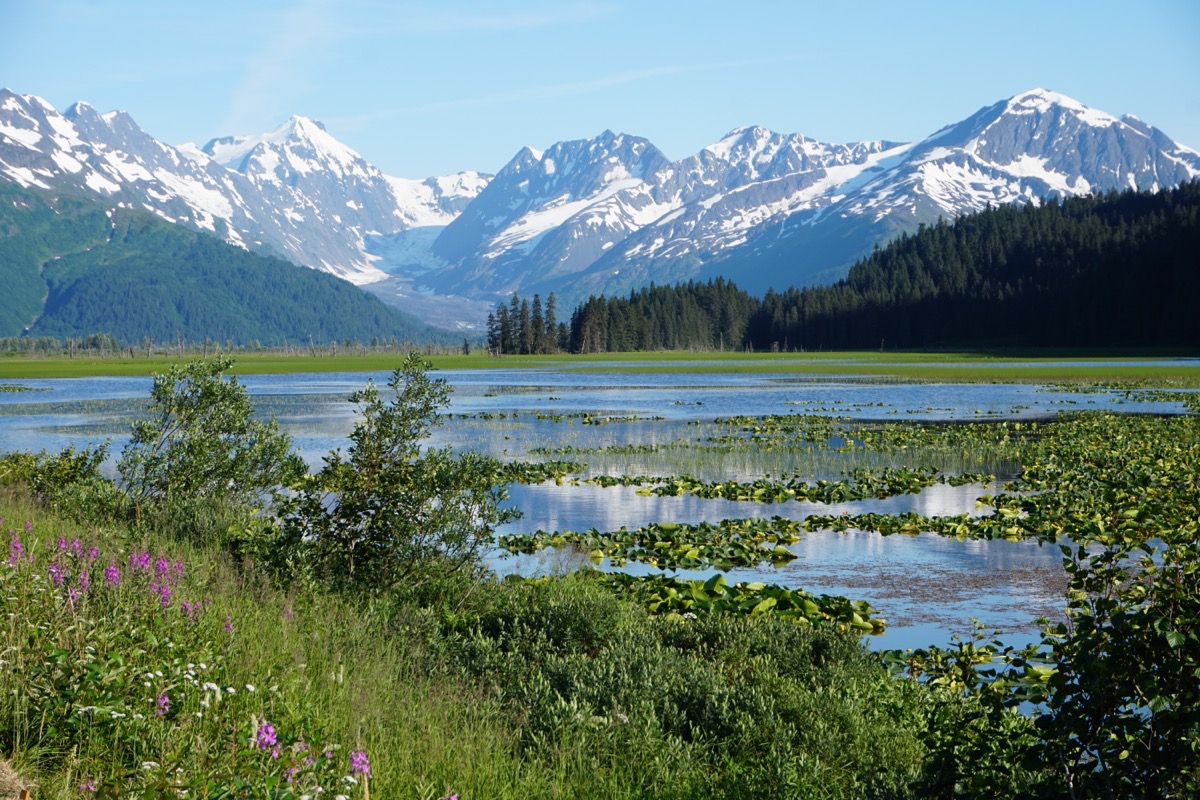 Portage River RV Park and Cabins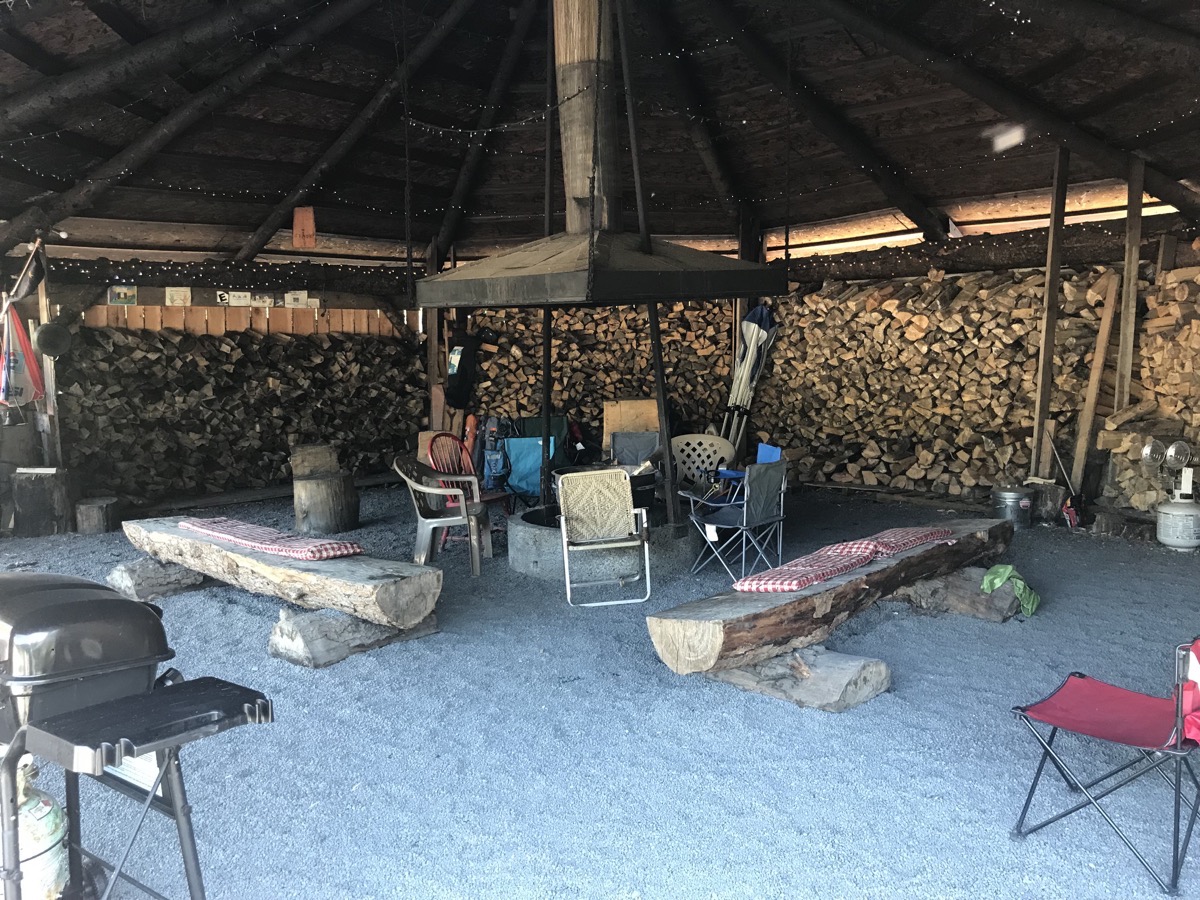 Every night at 6:00 the owners build a fire in this area for people to enjoy and visit.  There are two gas grills available for whomever wants to use them and wire hot dog and marshmallow sticks.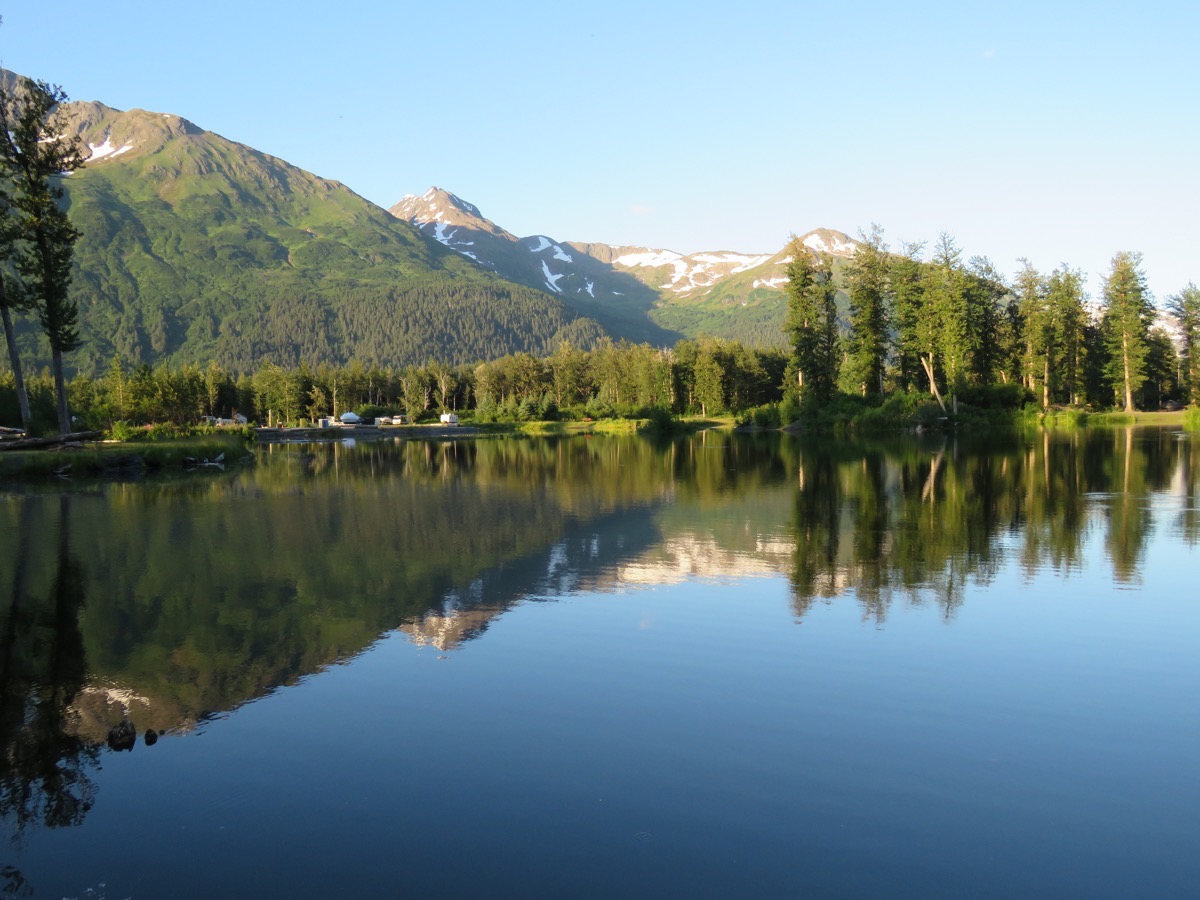 This is the view from the RV Park.  The pull through spaces are all just gravel with no trees, but there are back in spaces along a creek that are private and spacious.  
Trip Statistics:
We drove the car 120 miles today and left the motorhome parked.  Total trip mileage so fare is 6,173.
This is our third night in the Portage RV Park at a rate of $45 per day.  Our total campground is $1,515.35, or an average of $30.31.
Sunrise 5:01AM; sunset 10:58PM.