We drove from Trapper Creek to Anchorage on Sunday.  After parking the motorhome, I drove to Best Buy and bought a new camera while Tom tried laying down in hopes of resting his back which is killing him.
At 4:00 we drove downtown and bought tickets for the Historic Trolley Tour which we really enjoyed.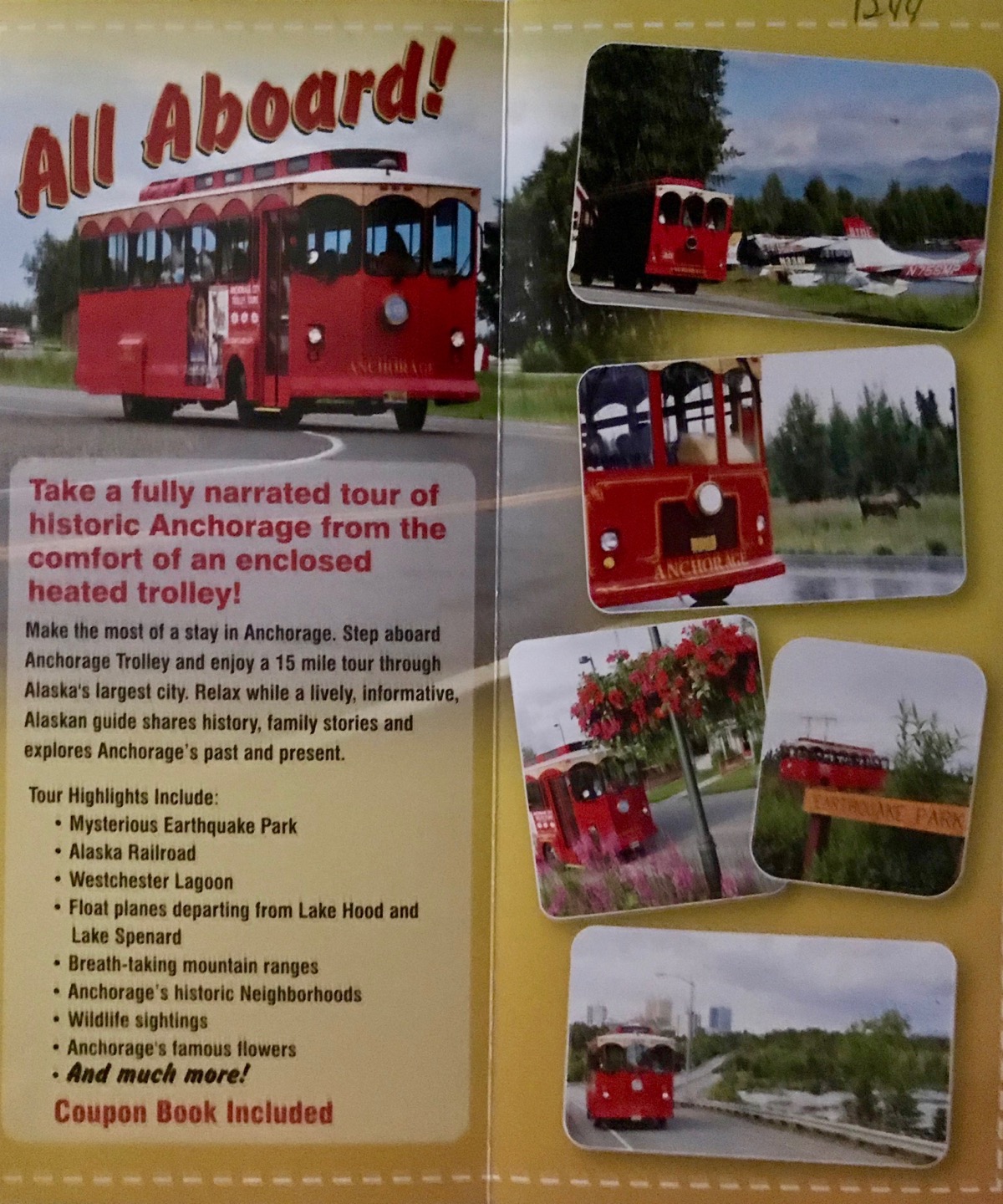 We stopped at Earthquake Park where we learned about the 1964 Alaskan earthquake that took place on Good Friday, March 27.  It lasted four minutes and thirty eight seconds and was the strongest ever reported in North American history and the second most powerful ever recored in the world.  
 A fault between the Pacific and North American plates ruptured near College Fjord in Prince William Sound. Tsunami waves were noted in over 20 countries, including: Peru, New Zealand, Papua New Guinea, Japan, Mexico and Antarctica. The largest tsunami wave was recorded in Shoup Bay, Alaska, with a height of about 220 ft.  139 people died, nine of whom were in Anchorage ,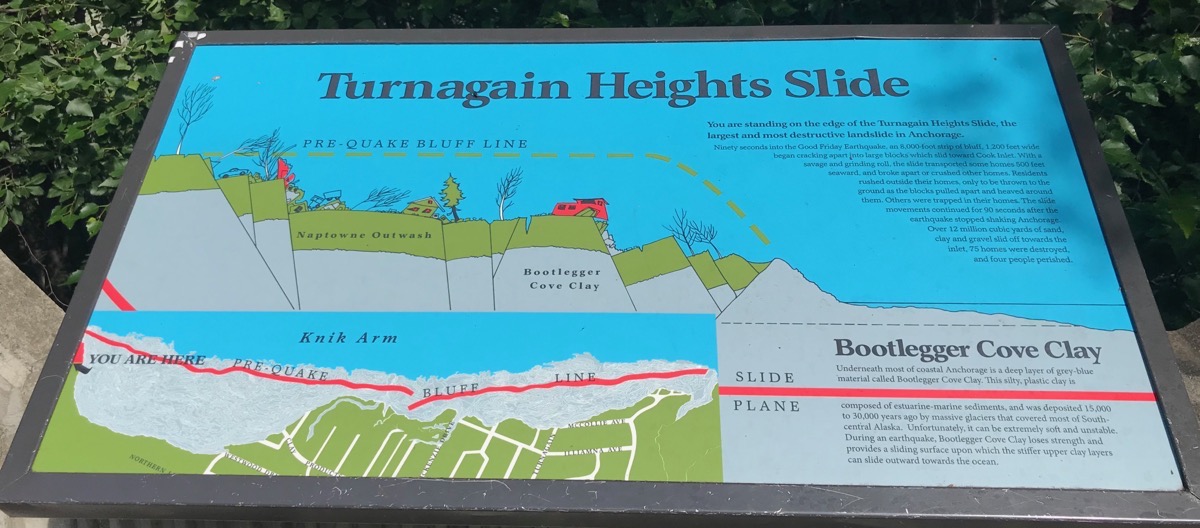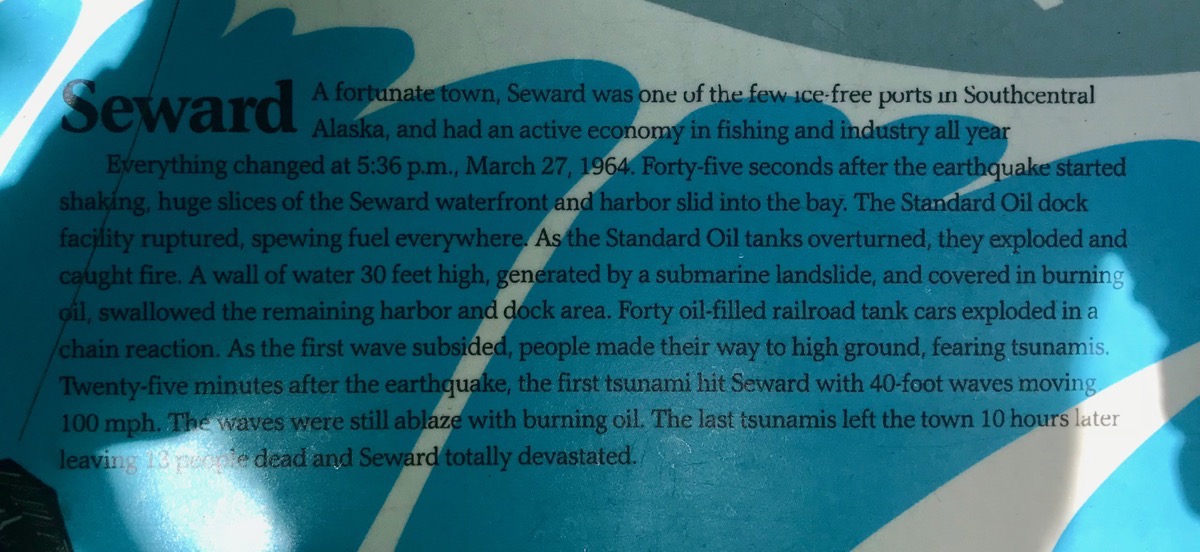 Later in the week we will be going to Prince Edward Sound which was the epicenter of the earthquake.
We saw an Alaskan Railroad Moose Gooser that used to go ahead of the trains to bump the moose off the tracks.  A 10 year average of 270 moose per year are killed by cars and trains .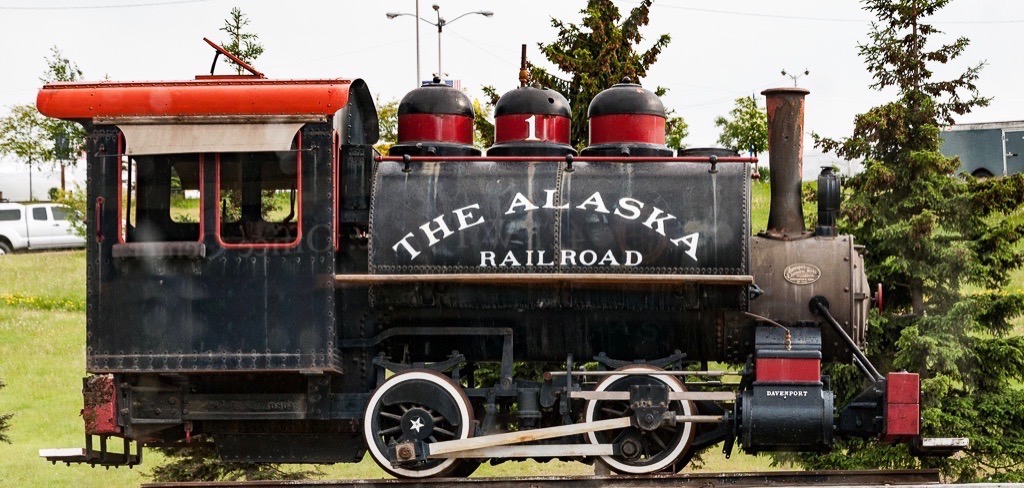 Moose Gooser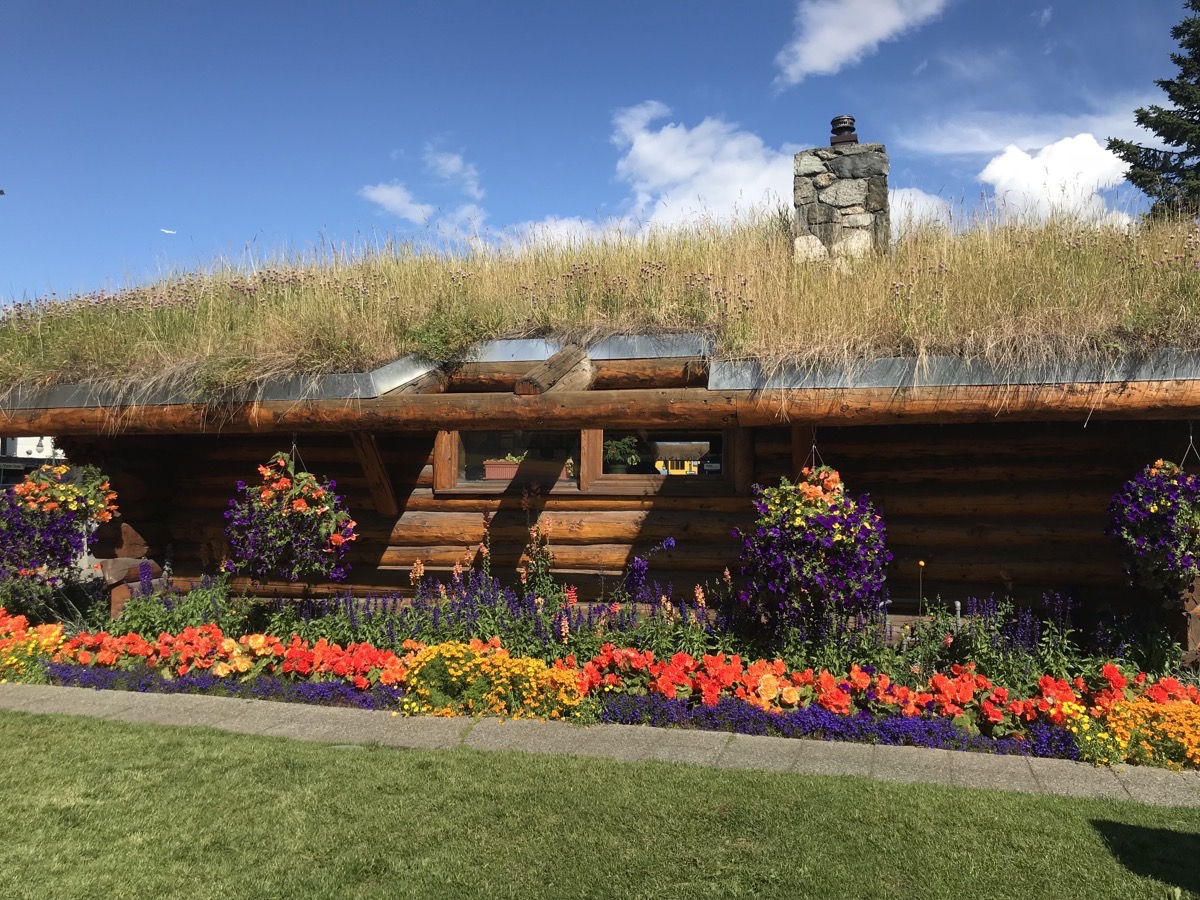 Anchorage Visitor's Center
The flowers in Anchorage are beautiful!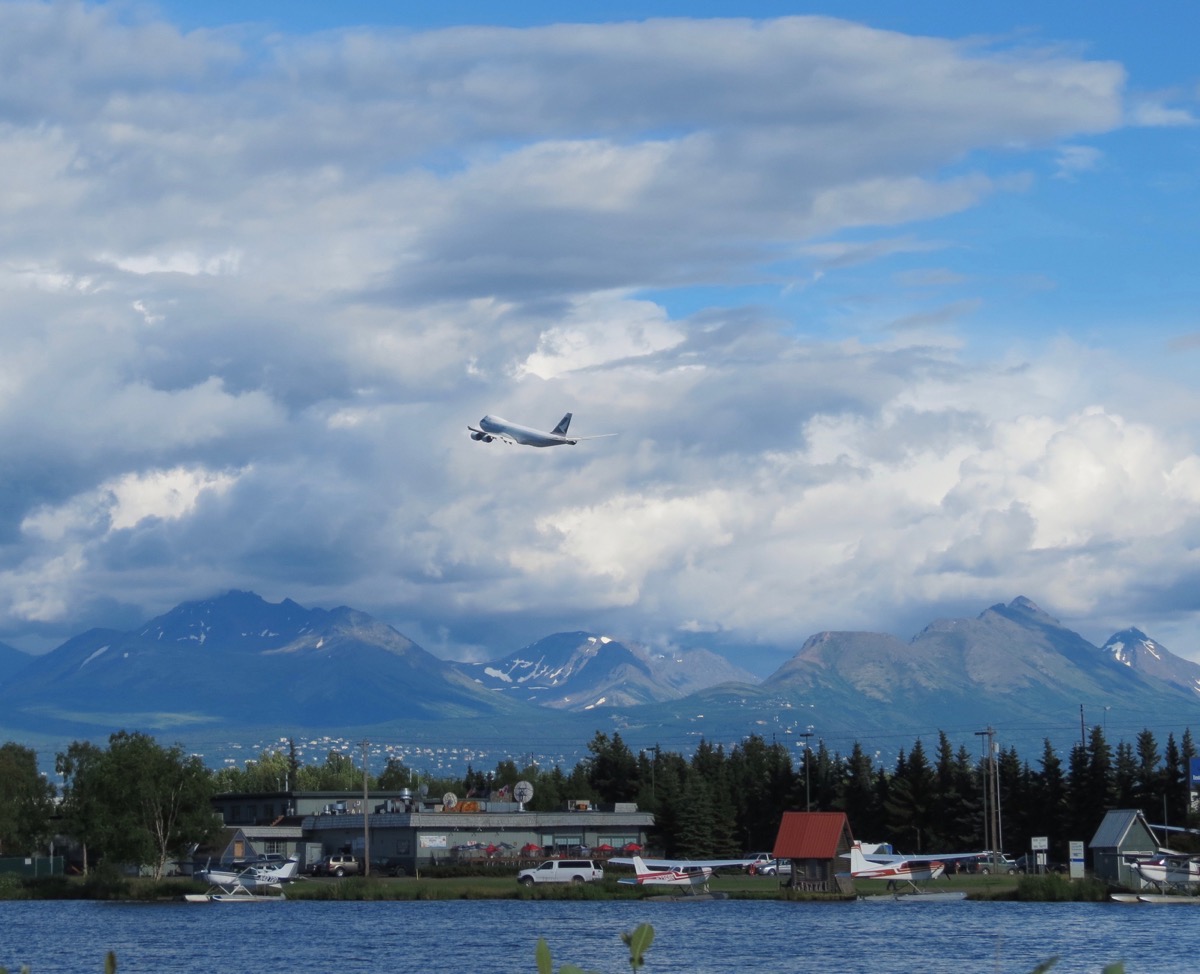 Even though it wasn't a clear day, we still enjoyed the beautiful mountain vistas.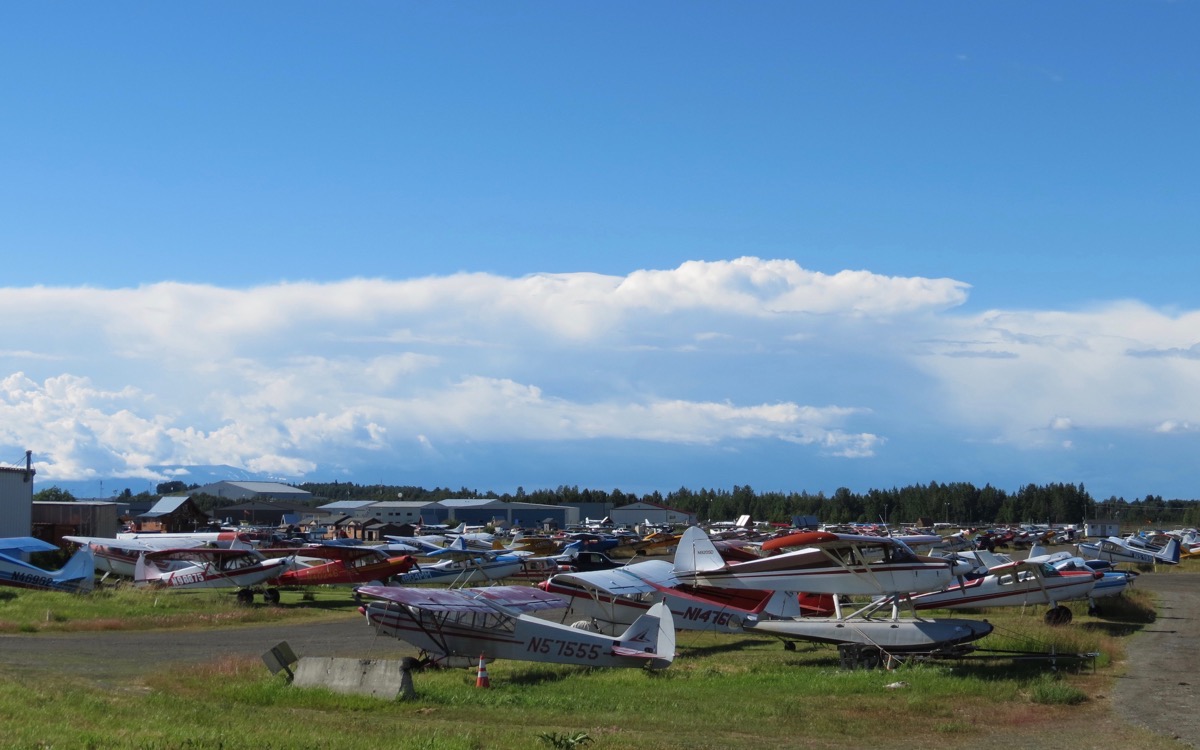 "Aviation touches all aspects of life in Alaska, and is a basic mode of transportation because approximately 90% of Alaska is not served by roads.  Alaska has six times as many pilots per capita and 16 times as many aircraft per capita when compared to the rest of the United States. In the state of Alaska, there are fewer than 12,000 miles of paved roads. Aviation is not only the state pastime; it is the state's major form of transportation." (The Ninety-Nines, Inc)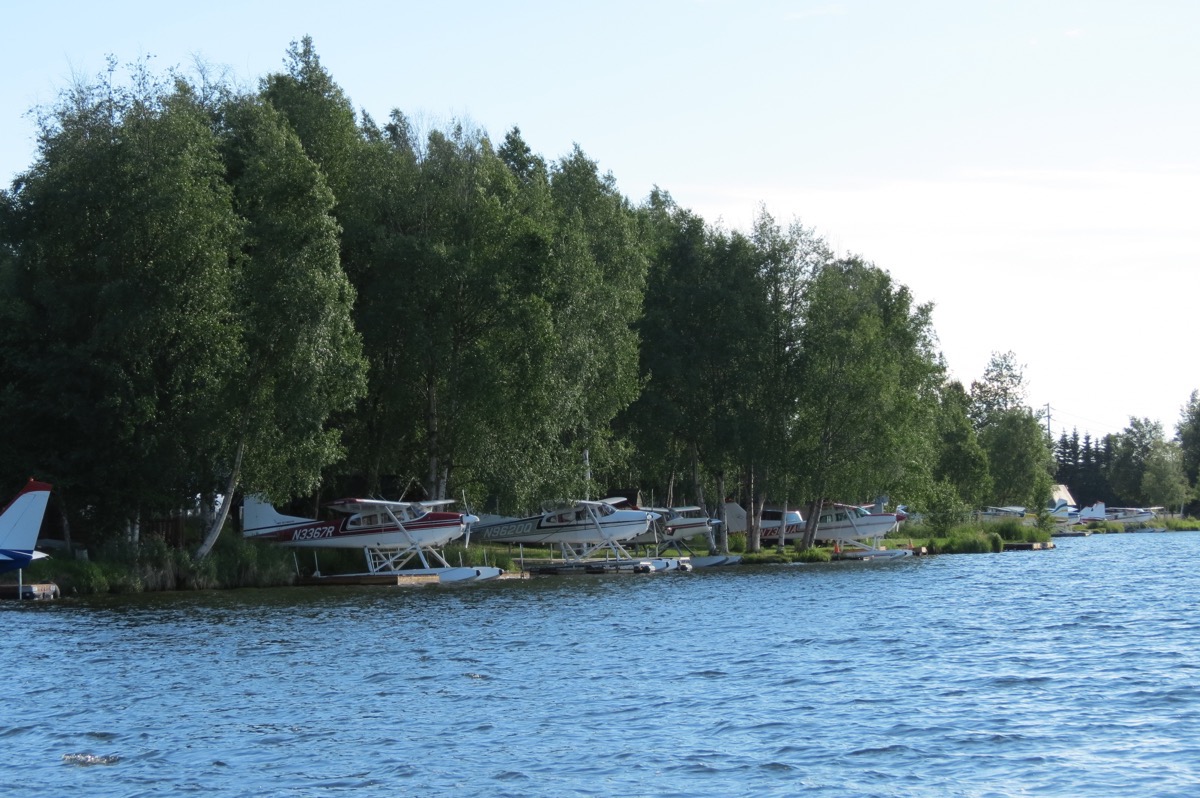 These float plane parking spots beside the Anchorage airport are handed down in families for generations.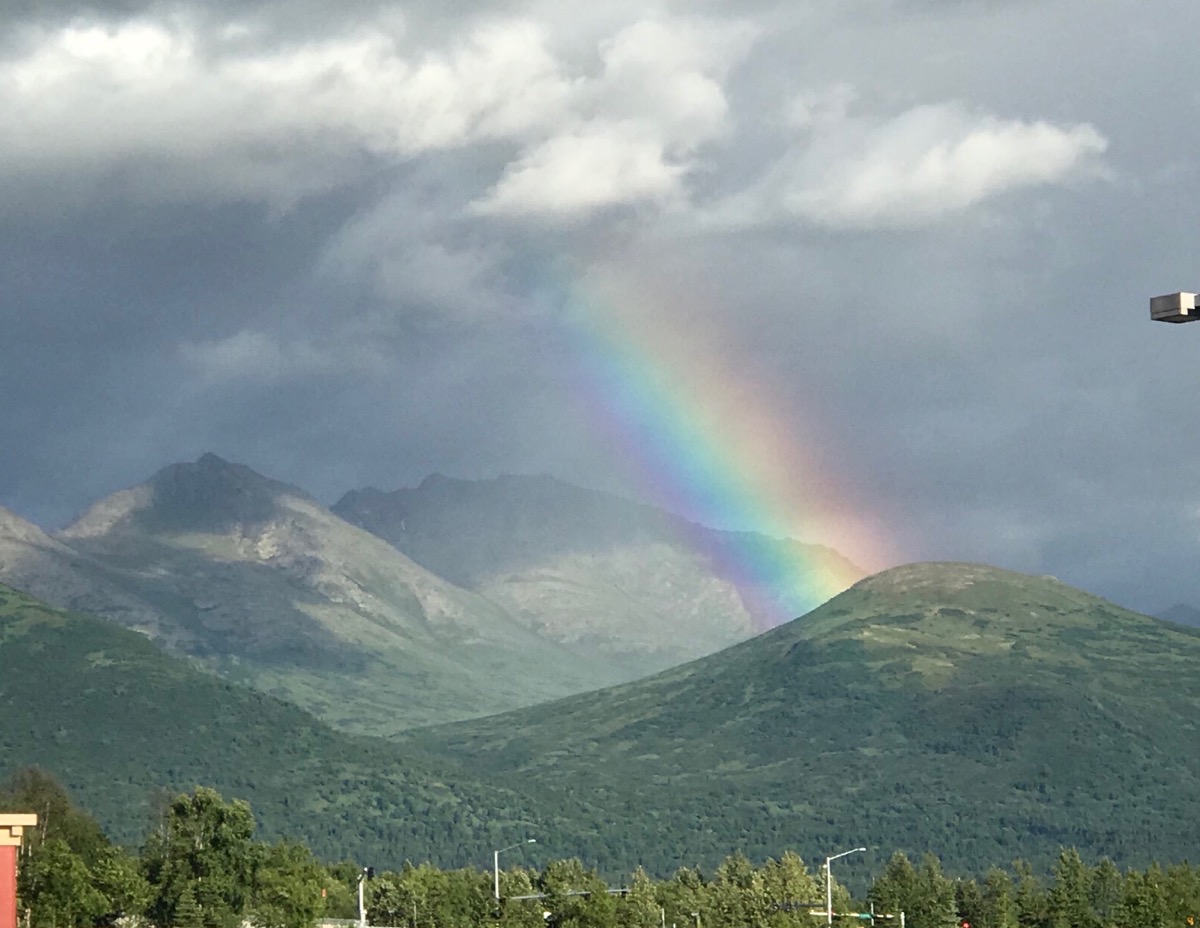 Trip Statistics
We drove the motorhome 113 miles and the car 37 miles for a total trip mileage of 6,853 miles.
We are staying at the Golden Nugget RV Park in Anchorage (and it's not even a casino) for $45. Our average cost is now $29.19 per night.