Day 45 - Denali National Park
We are staying at the Riley Creek Campground inside Denali National Park and we  had a guest in our campground right beside someone's tent!  Moose can be extremely aggressive behind this docile looking exterior and we are warned to stay at least 300 feet away from them.  We saw a video in Yellowstone of a moose charging a car in a parking lot.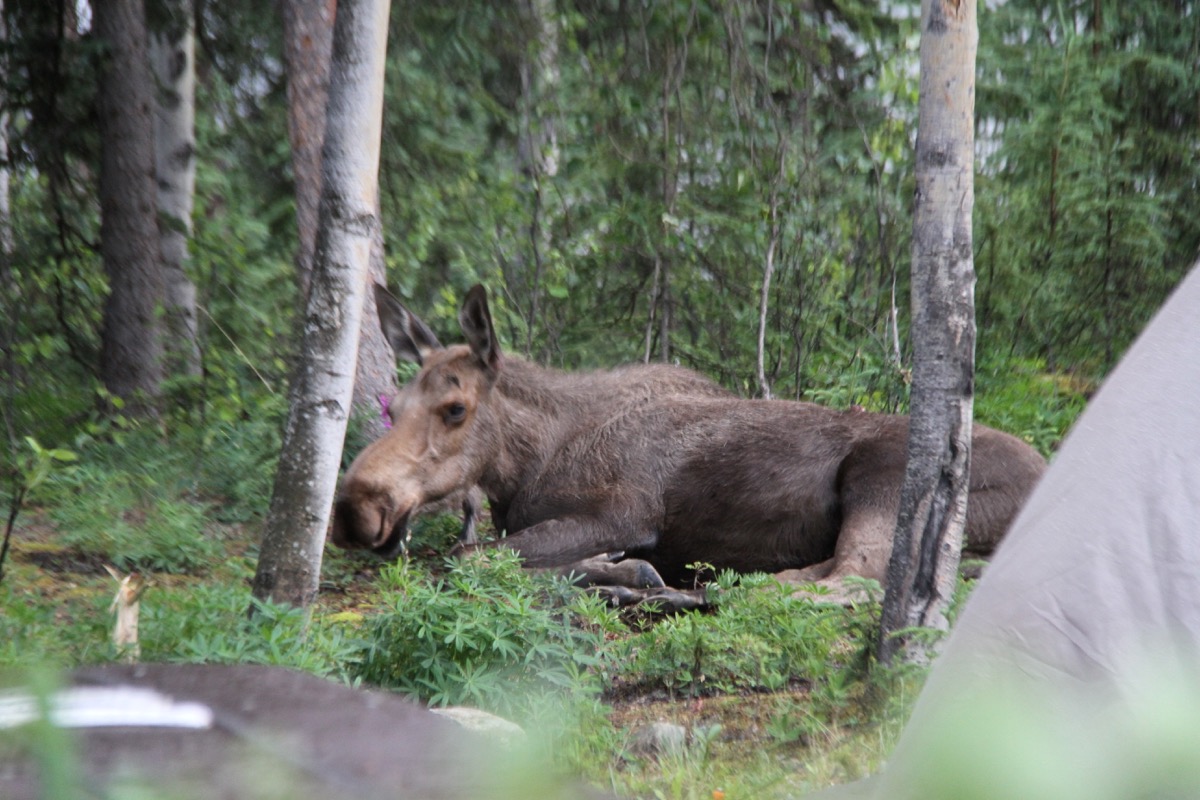 This morning at 7:45 we boarded the Denali Park Service's Kantishna Transit Bus to ride as far as we could into Denali.  It's a 12 hour trip with stops at Teklanika River (mile 30), Toklat River (mile 53), Eielson Visitor Center (mile 66), Wonder Lake (Mile 85) and Kantisha (mile 92).  Although the scenery was magnificent and we saw some wild animals, we would recommend only going as for as the Eielson Visitor's Center.  It's only an 8 hour round trip ride and that would have been enough for us.  Our driver Tim was very knowledgeable and an excellent guide, but it was a long day.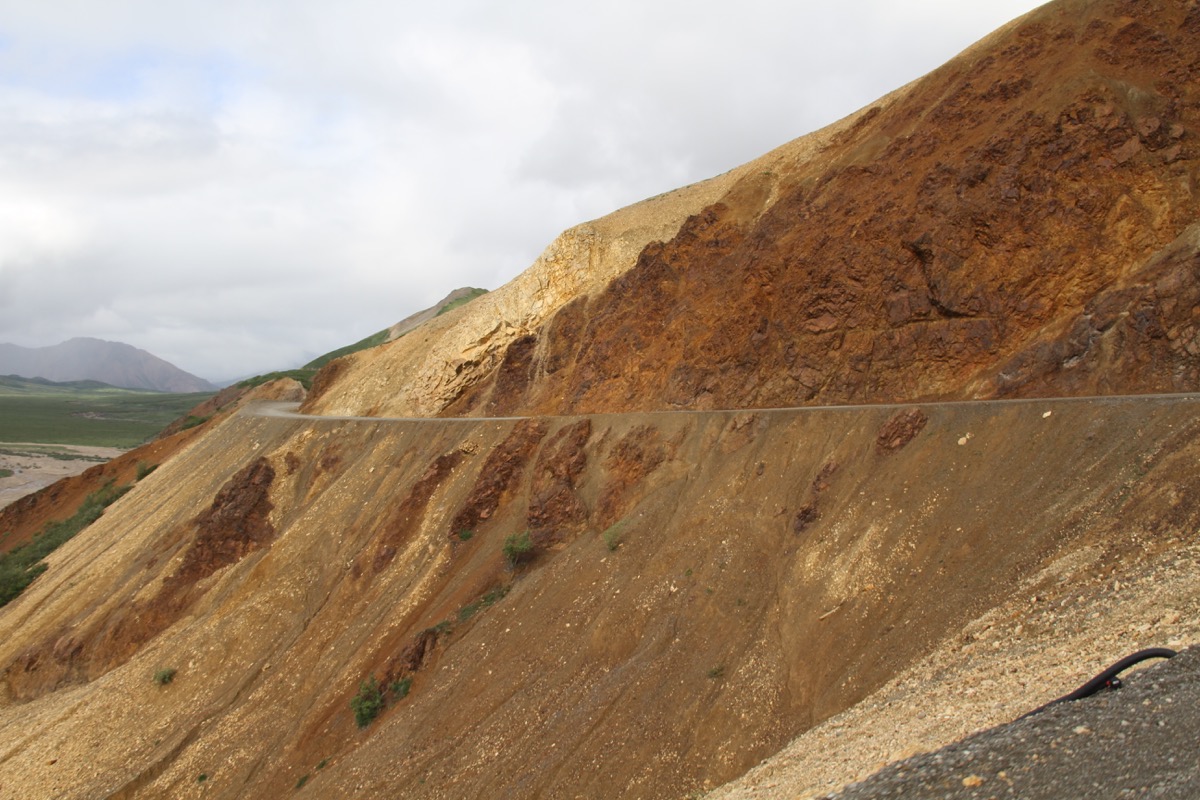 The road was narrow, unpaved, steep and curvy with no shoulders in many places.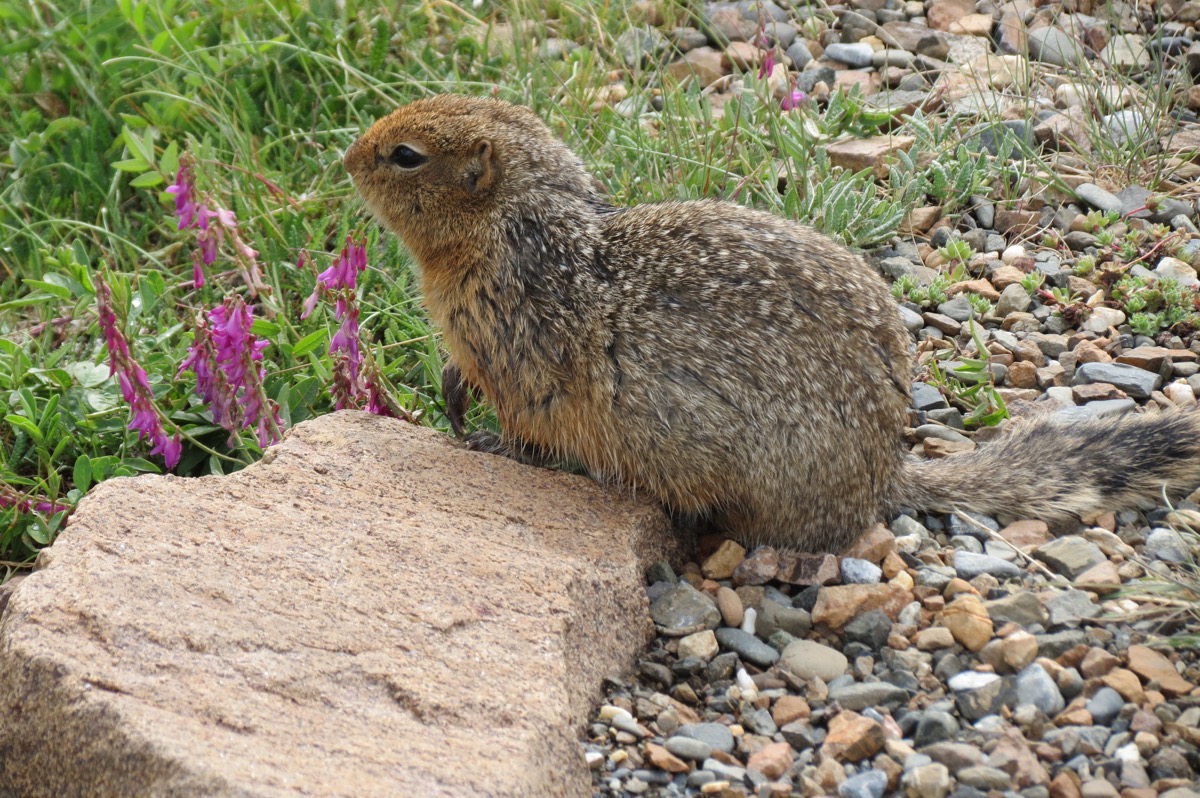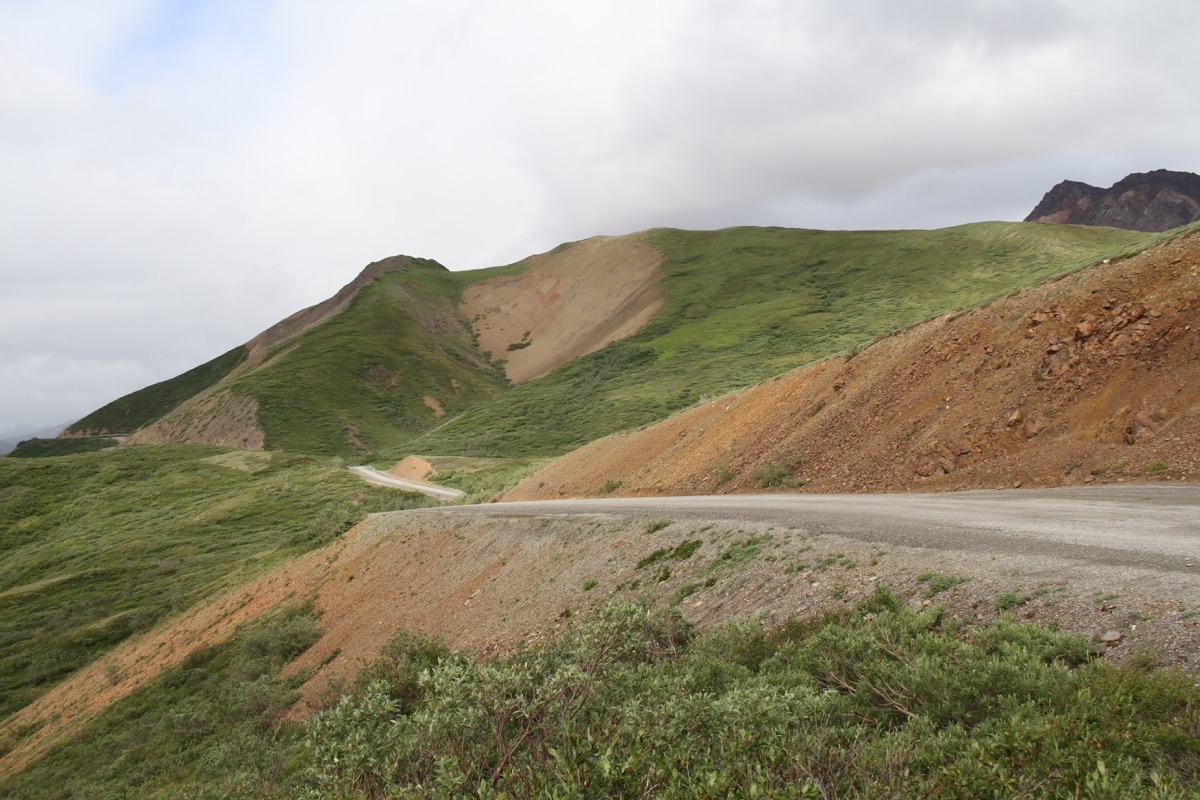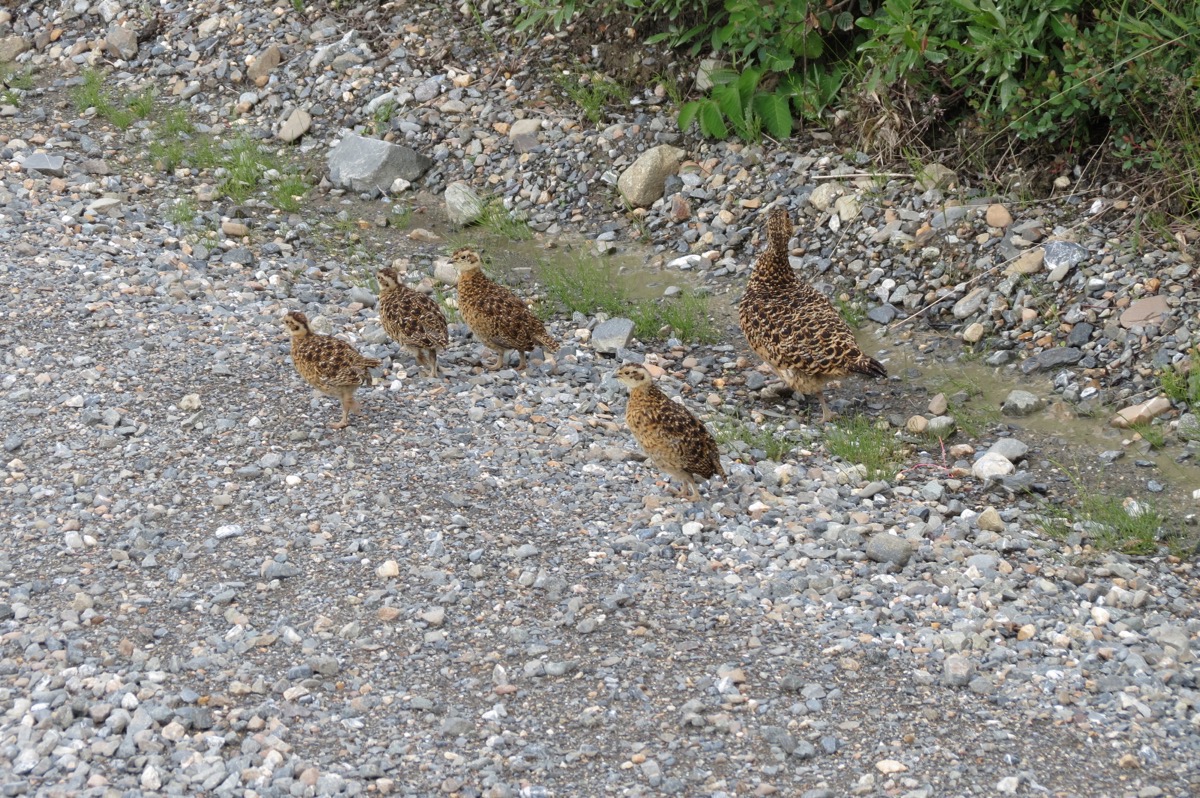 These are ptarmigan, the state bird of Alaska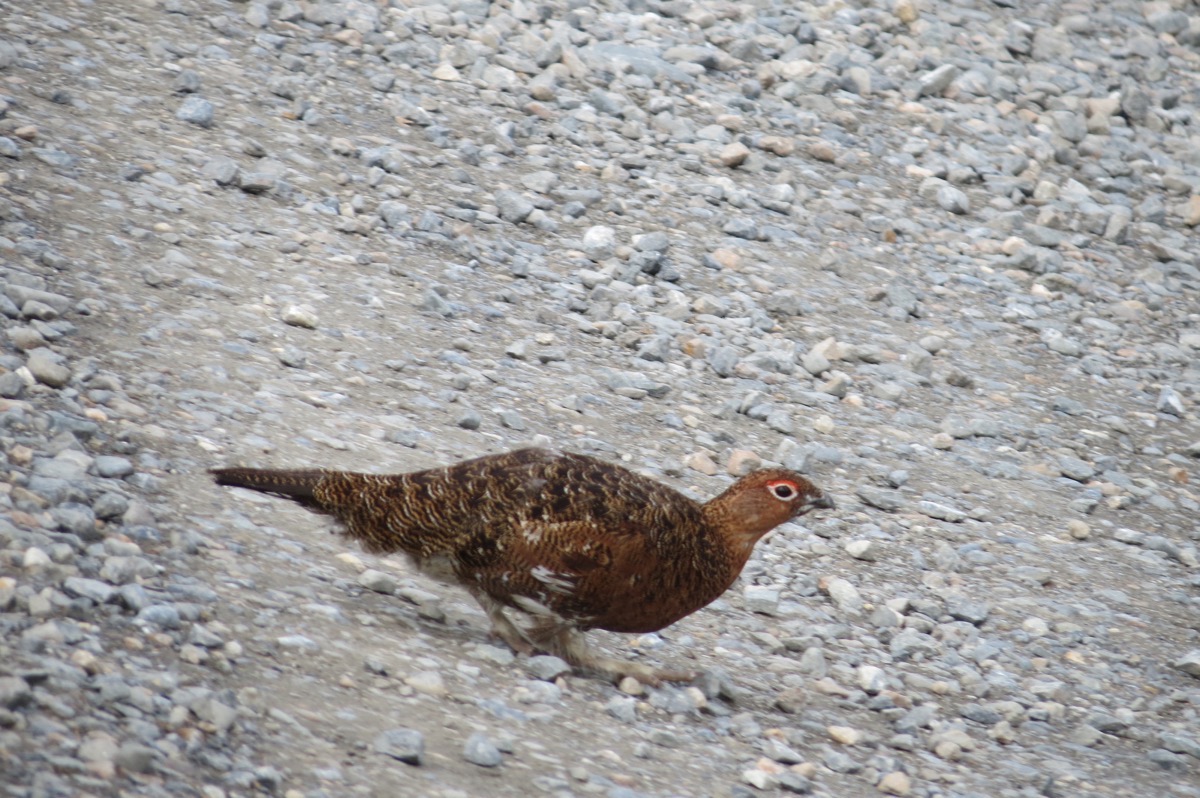 Male Ptarmigan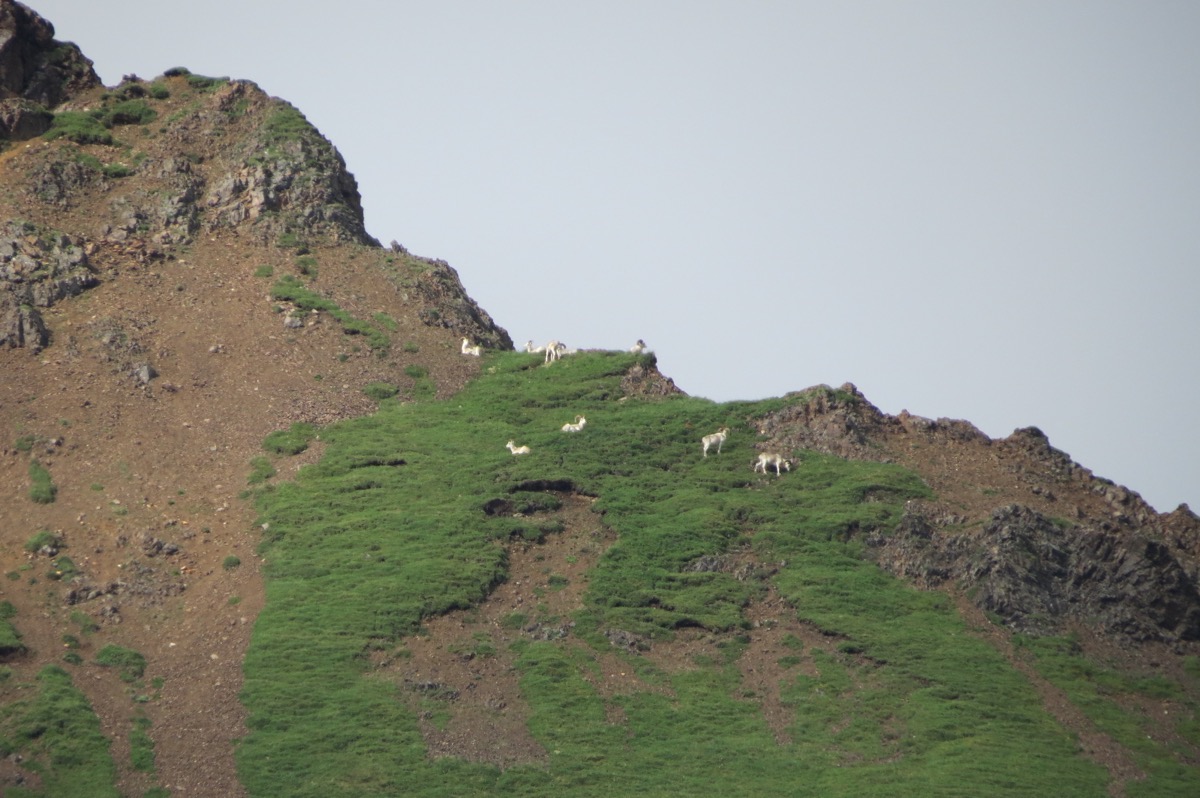 Dall Sheep on top of a mountain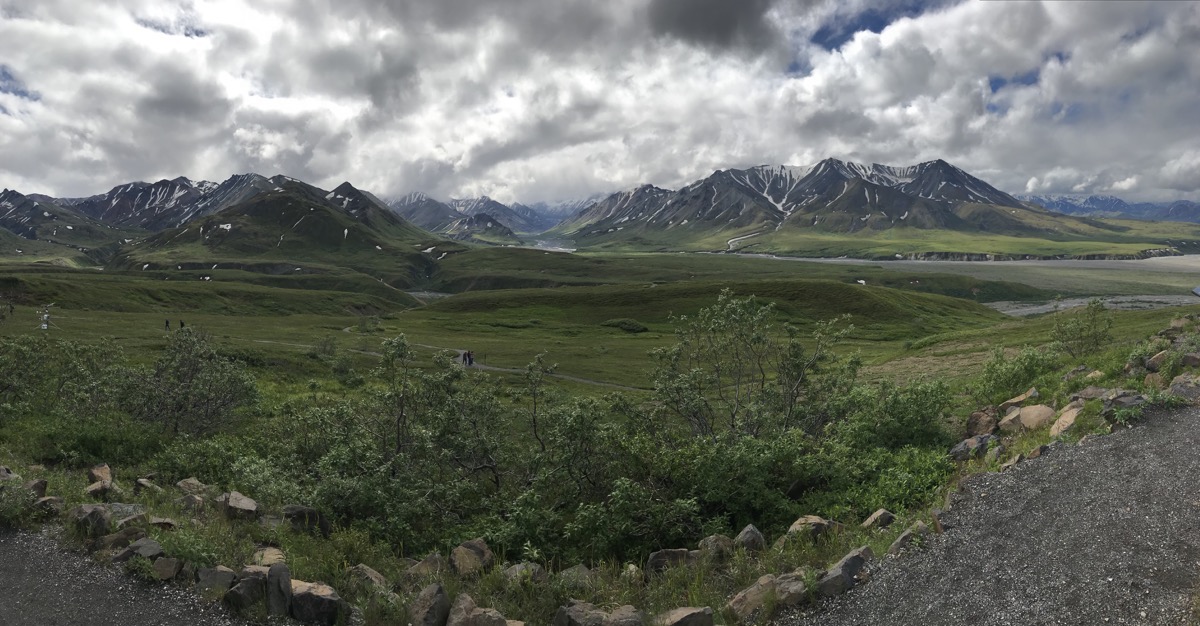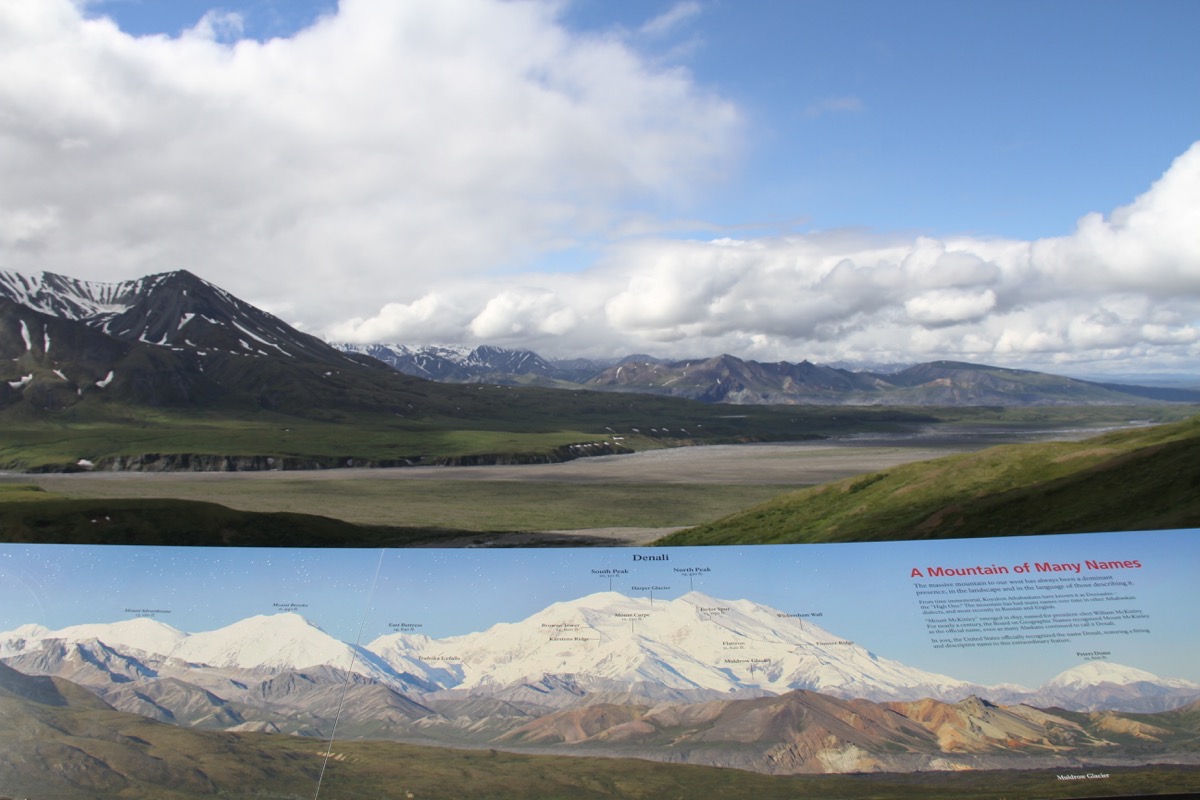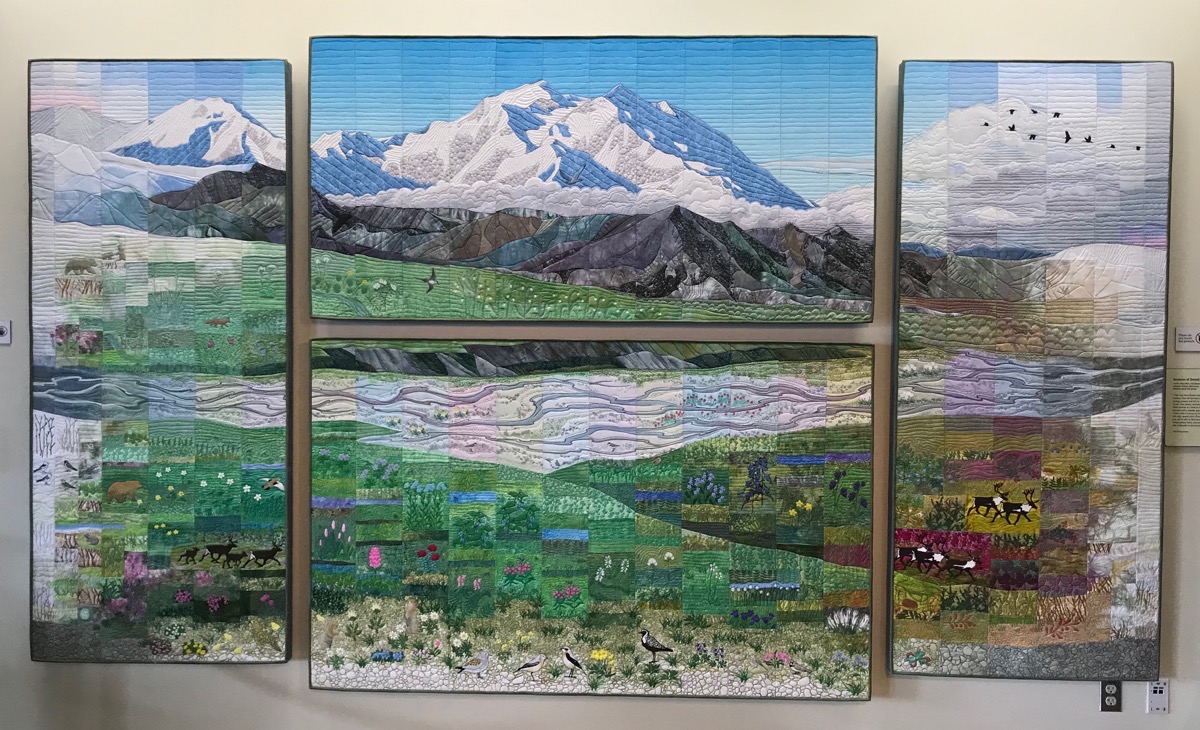 Beautiful quilt handing in the Eielson Visitor's Center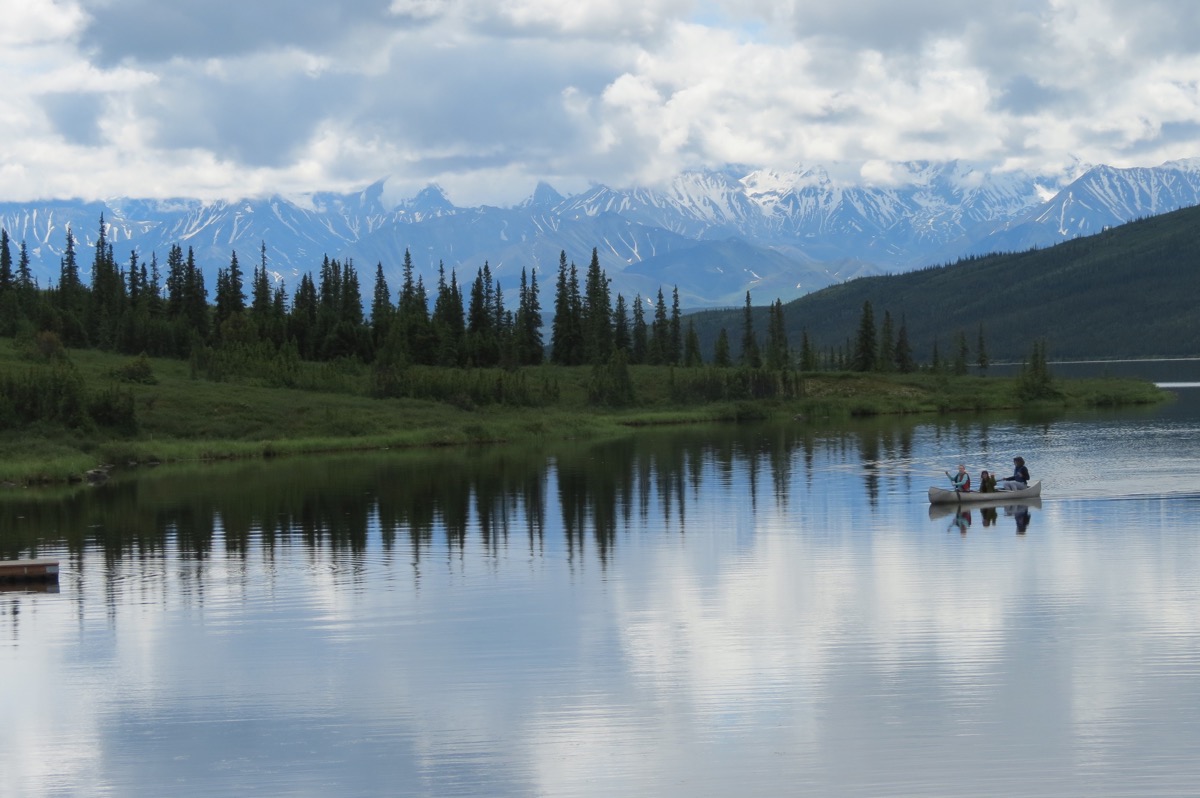 Wonder Lake  - On a clear day when Mt. Denali is visible and the lake is smooth, this would make a perfect reflective picture.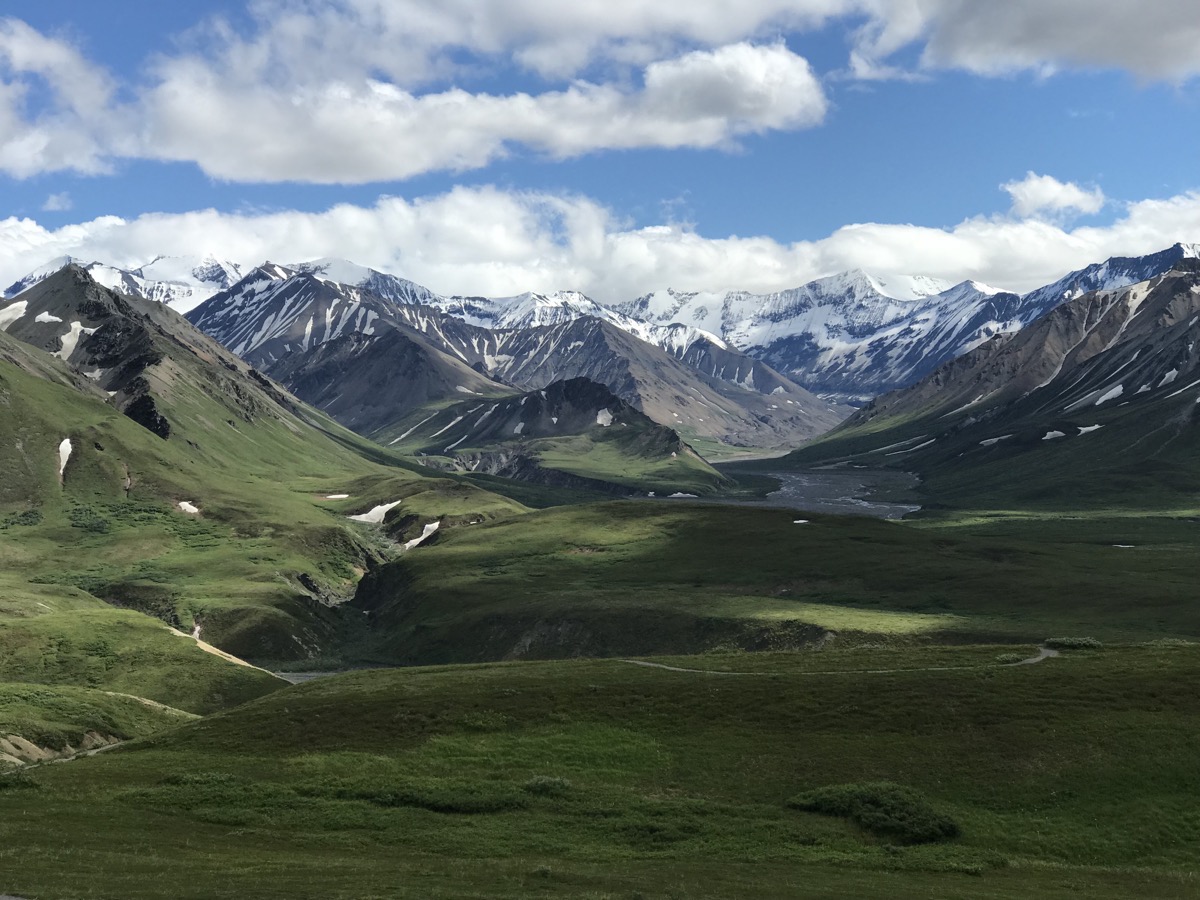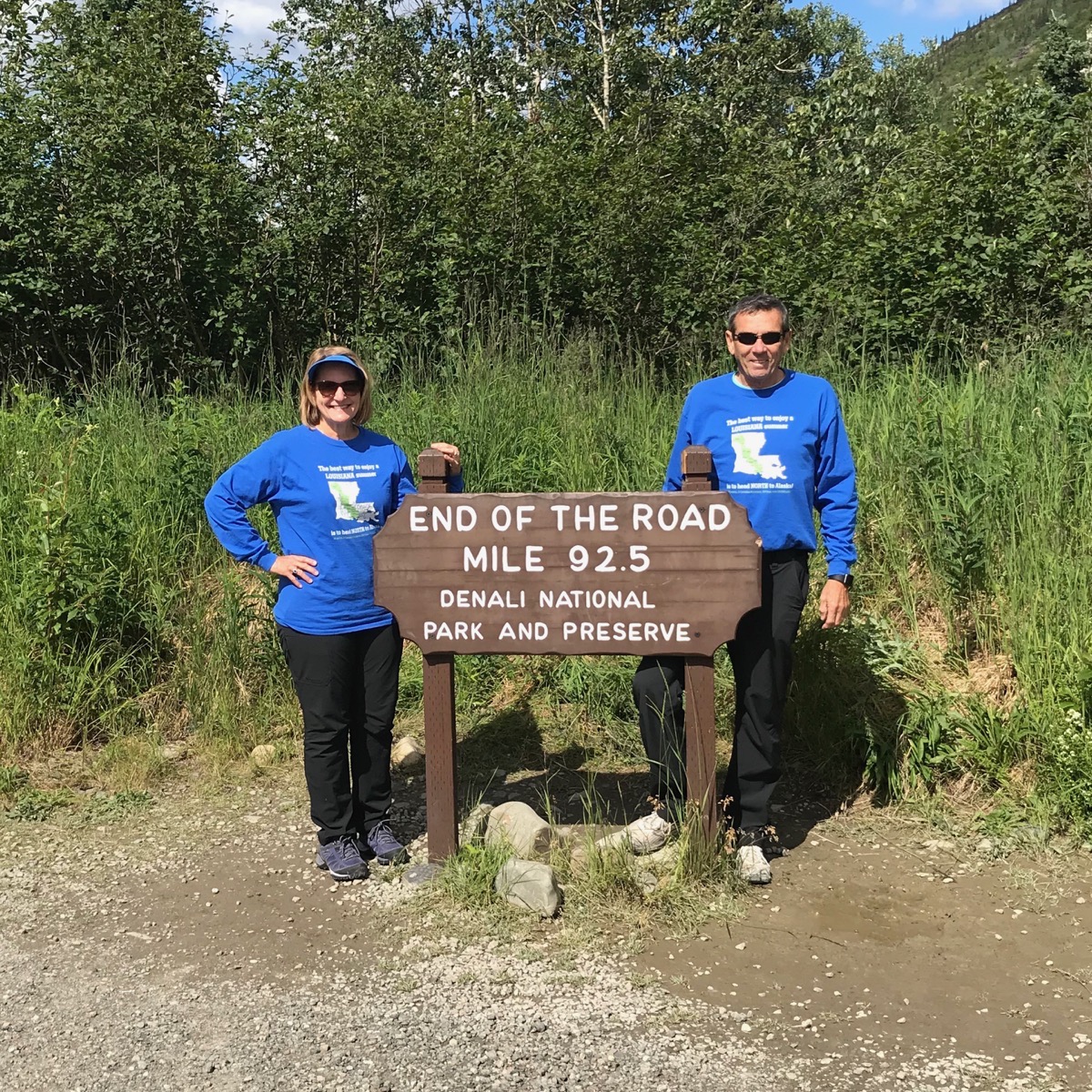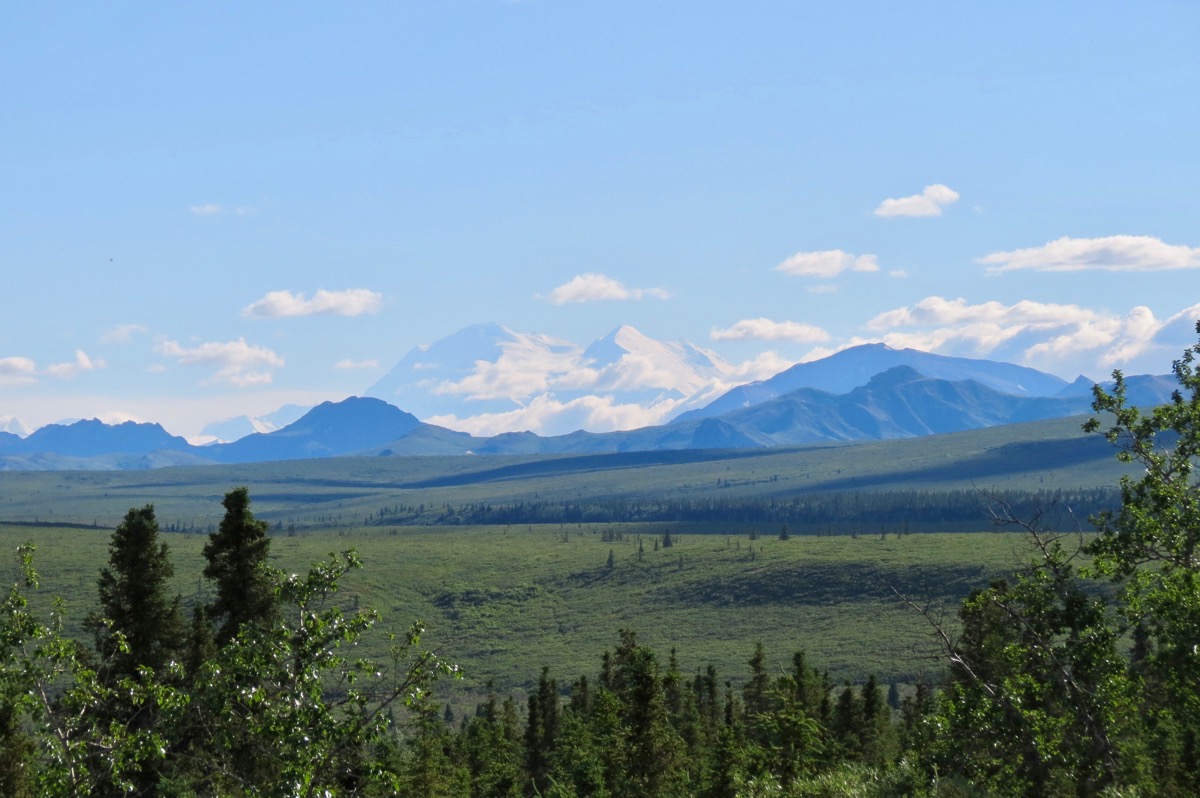 By the time we able to see all of Mt. Denali we were almost out of the park and it was 80 miles away.