Day 40 - North Pole (Fairbanks )
This morning we drove 92 miles from Delta Junction to the North Pole (outside of Fairbanks).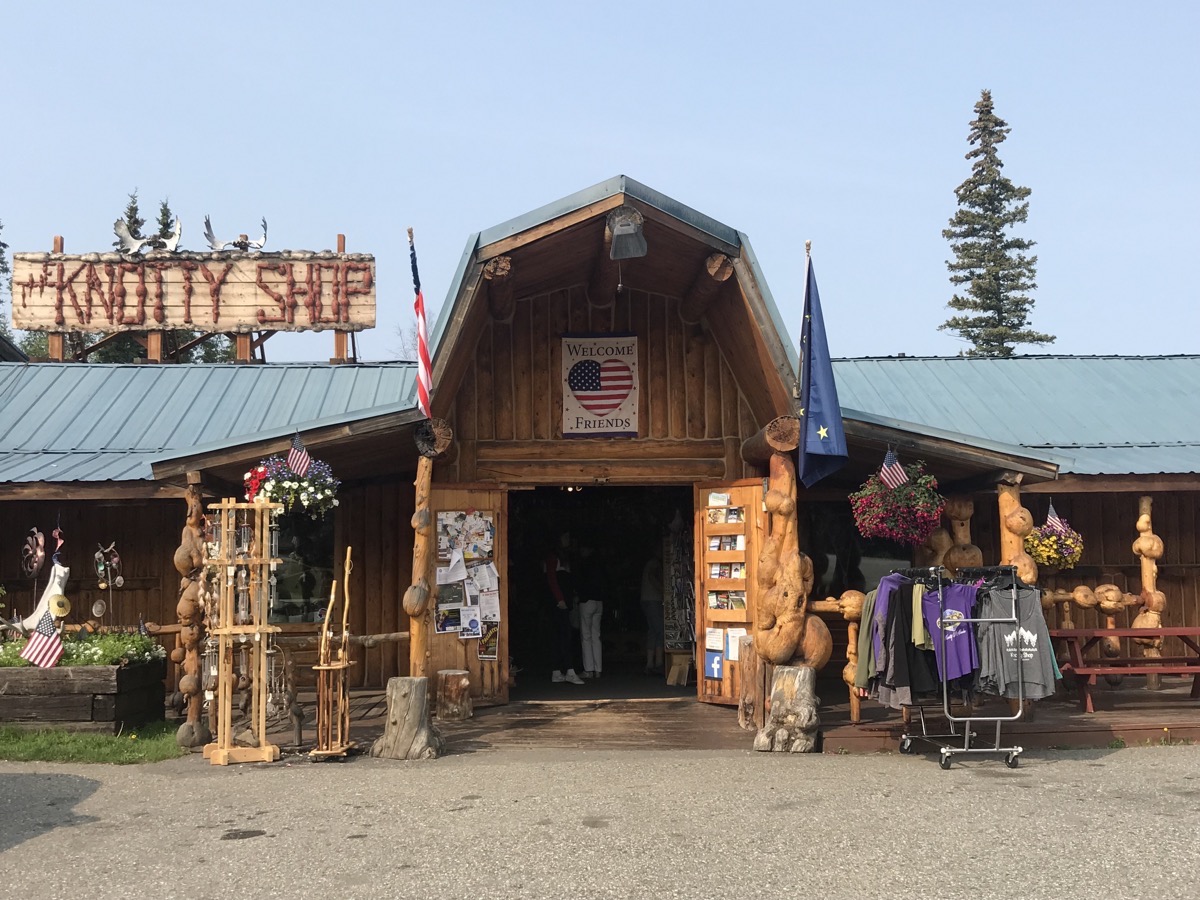 The Knotty Shop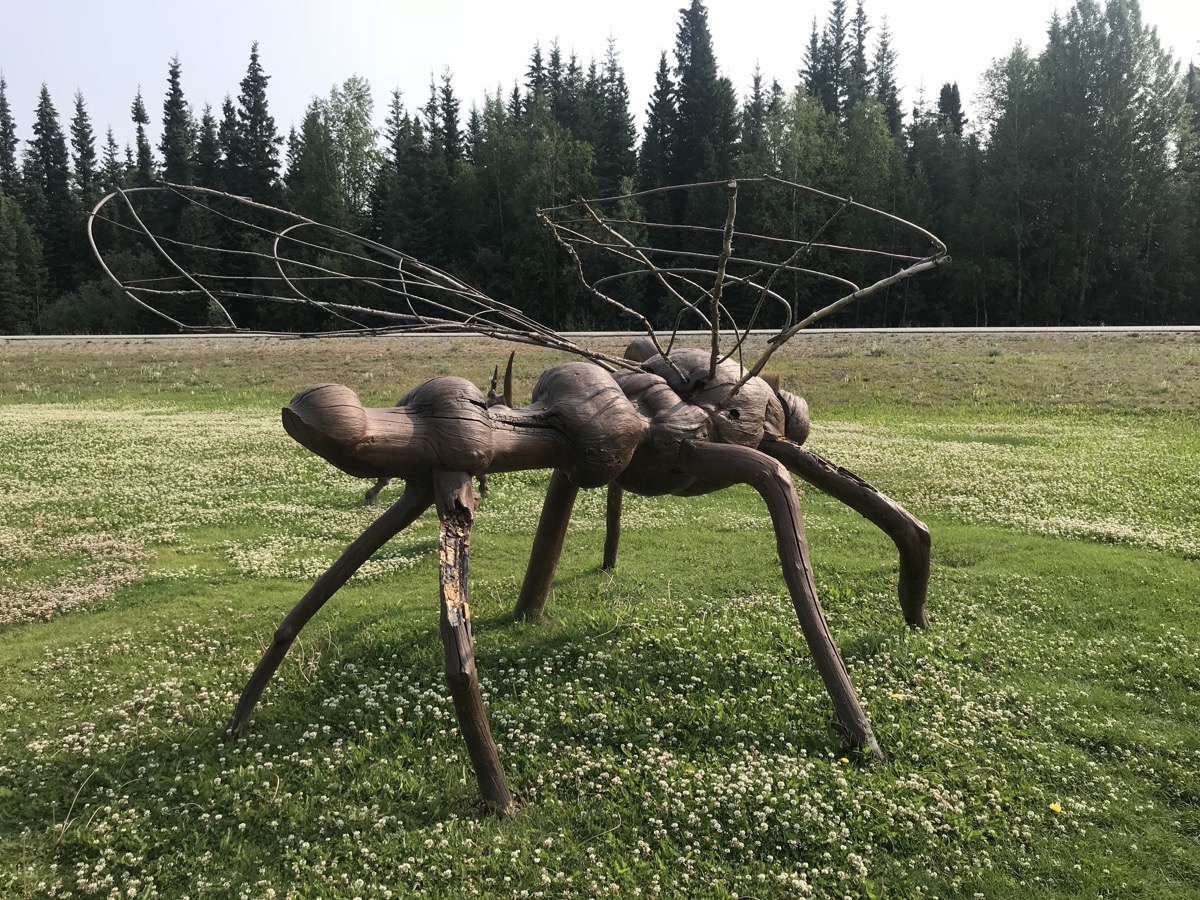 A mosquito (of which there are plenty here in Alaska), but this one is made from knotty wood.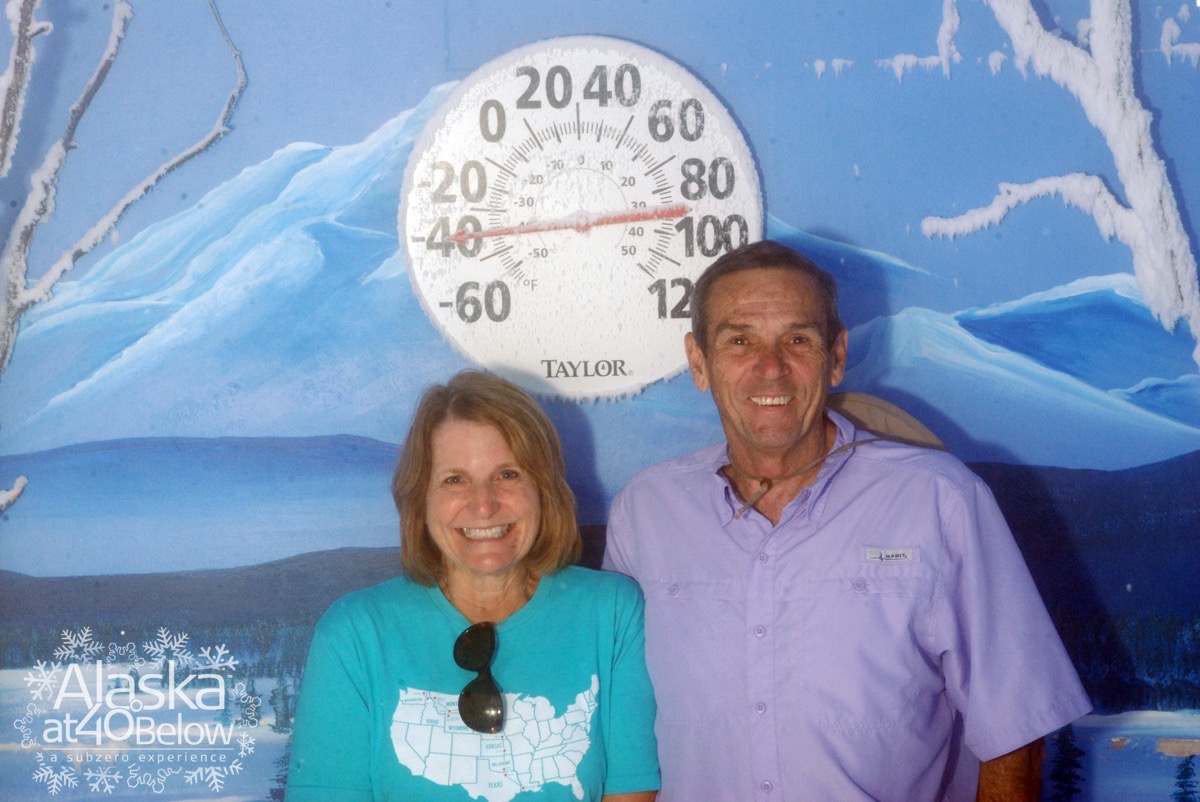 We had this picture taken in a room where the temperature was -40 degrees!  Fairbanks only gets 11" of precipitation a year, so the cold is a very dry cold.  In fact, it's impossible to make a snowball because the snow won't stick together.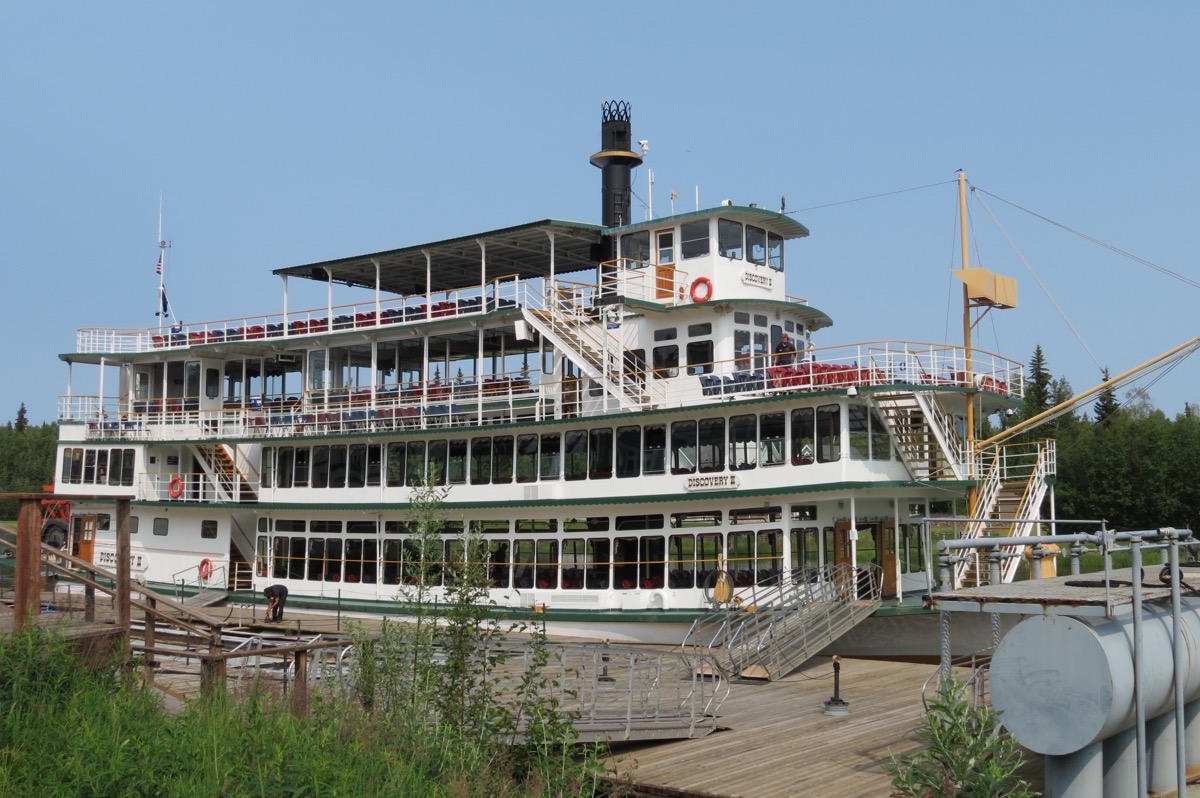 In North Pole, Alaska we are staying at the Riverview RV Park.  We took the River Boat Discovery Tour on the Chena River.  Once we were on our way, a float plane landed and took off right beside the boat. We visited the home and kennels of the late four-time Iditarod winner Susan Butcher and saw her champion sled dogs in action. We also visited a model of an Athabascan Indian Village and learned about their culture and how they lived.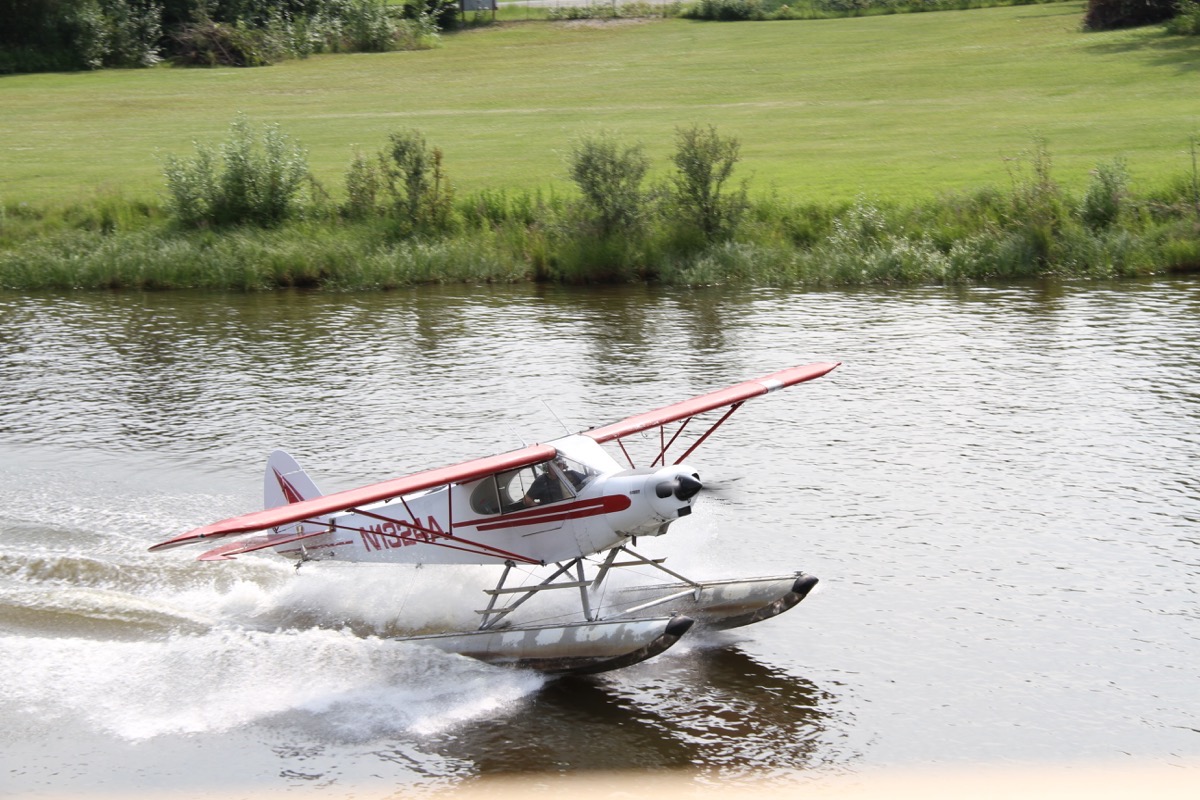 A float plane taking off right beside the boat.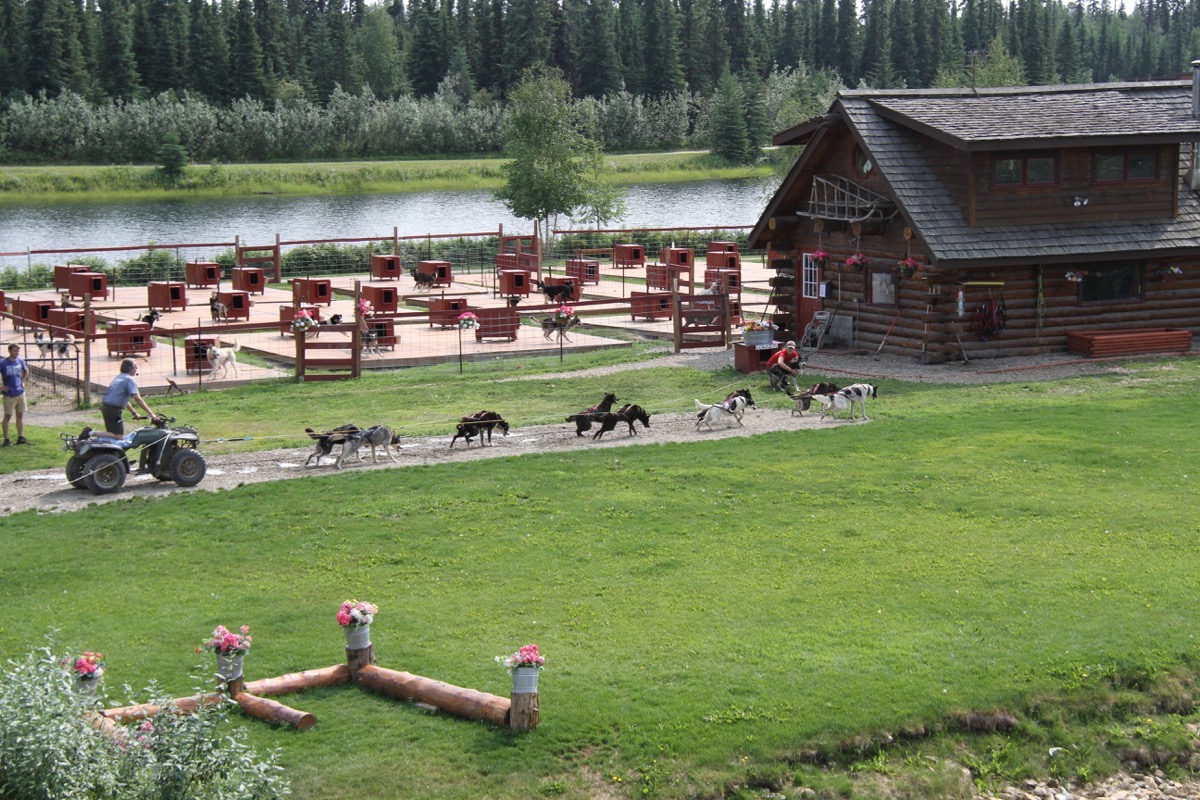 We stopped at 4 time Iditarod winner Susan Butcher's kennels where we watched the dogs pulled a four wheeler around the property.  Notice the rope holding the four wheeler in place while the driver gets on.  This is because the dogs love to run and then would take off without him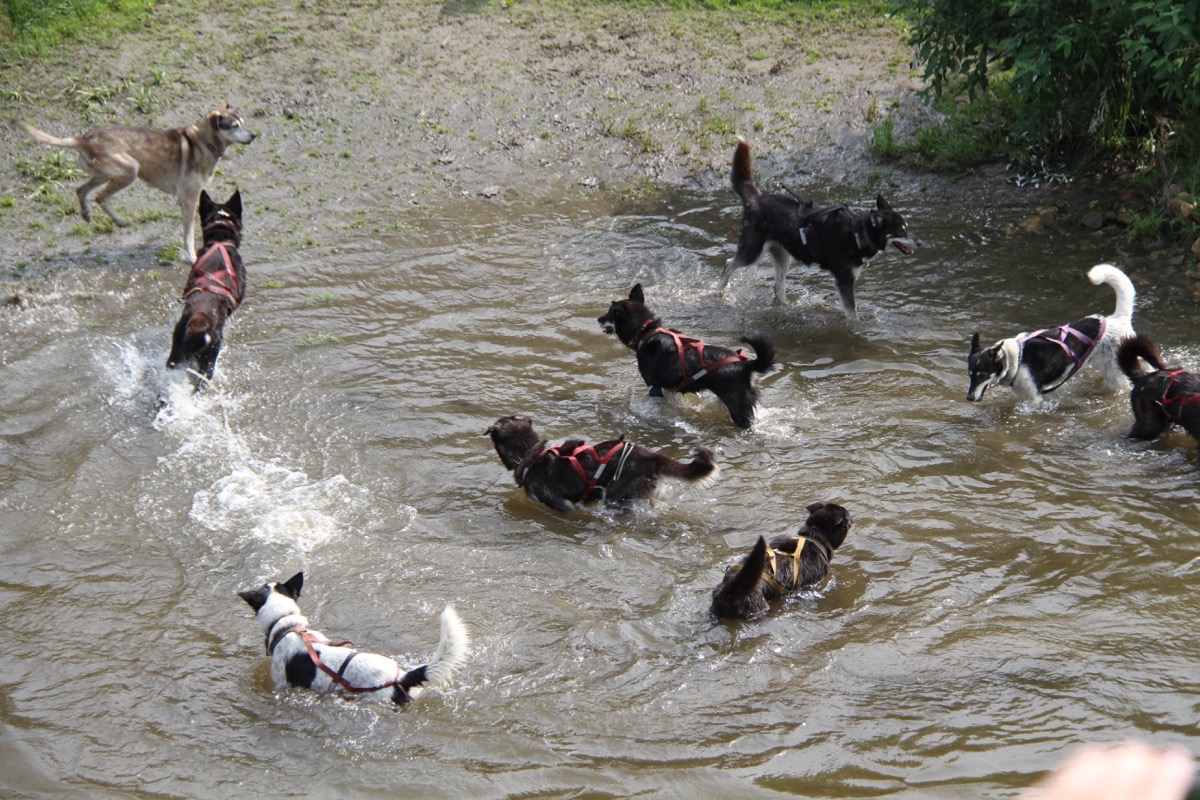 After the dogs were unhooked from the ropes, they jumped into the Cheno for a quick dip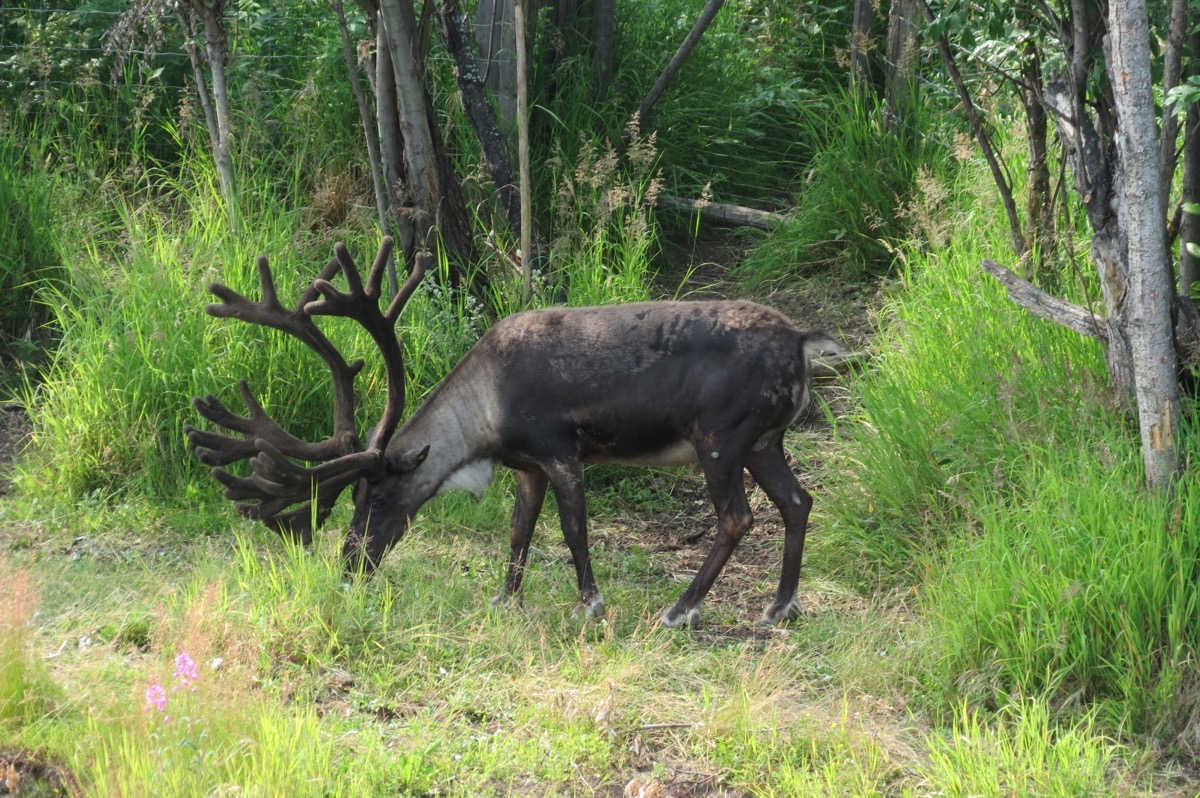 A reindeer

An Athabascan cache when their food and supplies were stored to keep them safe from animals.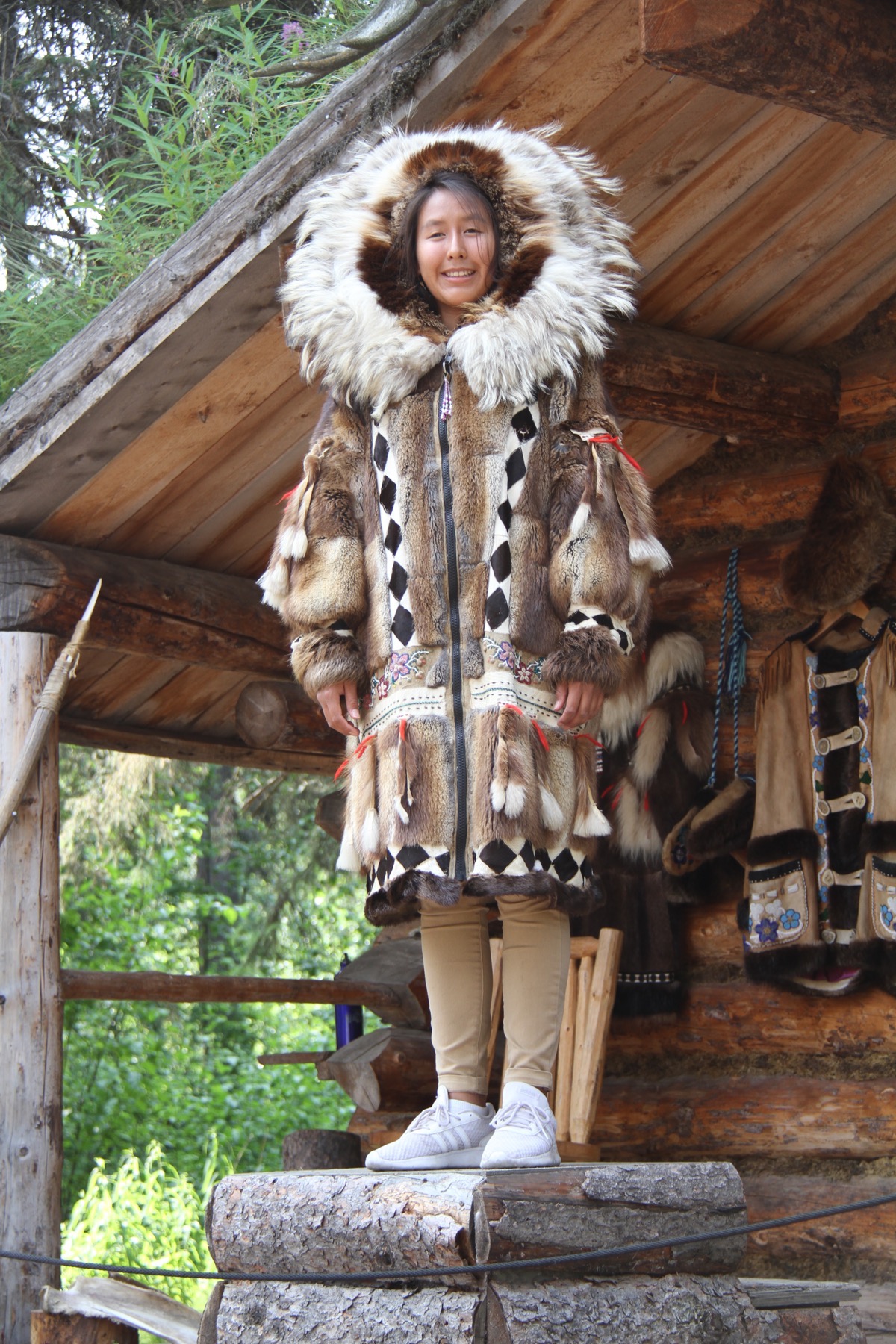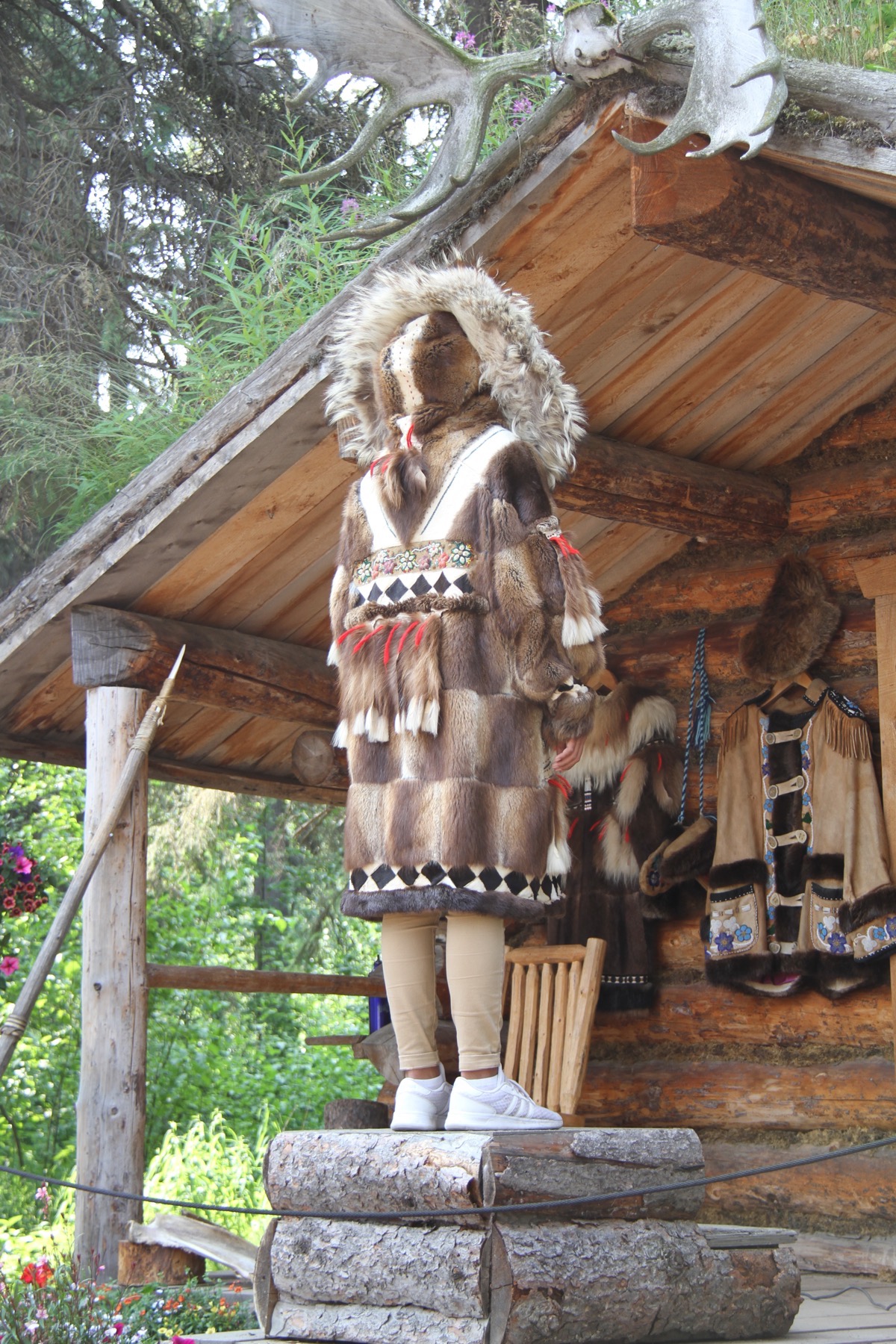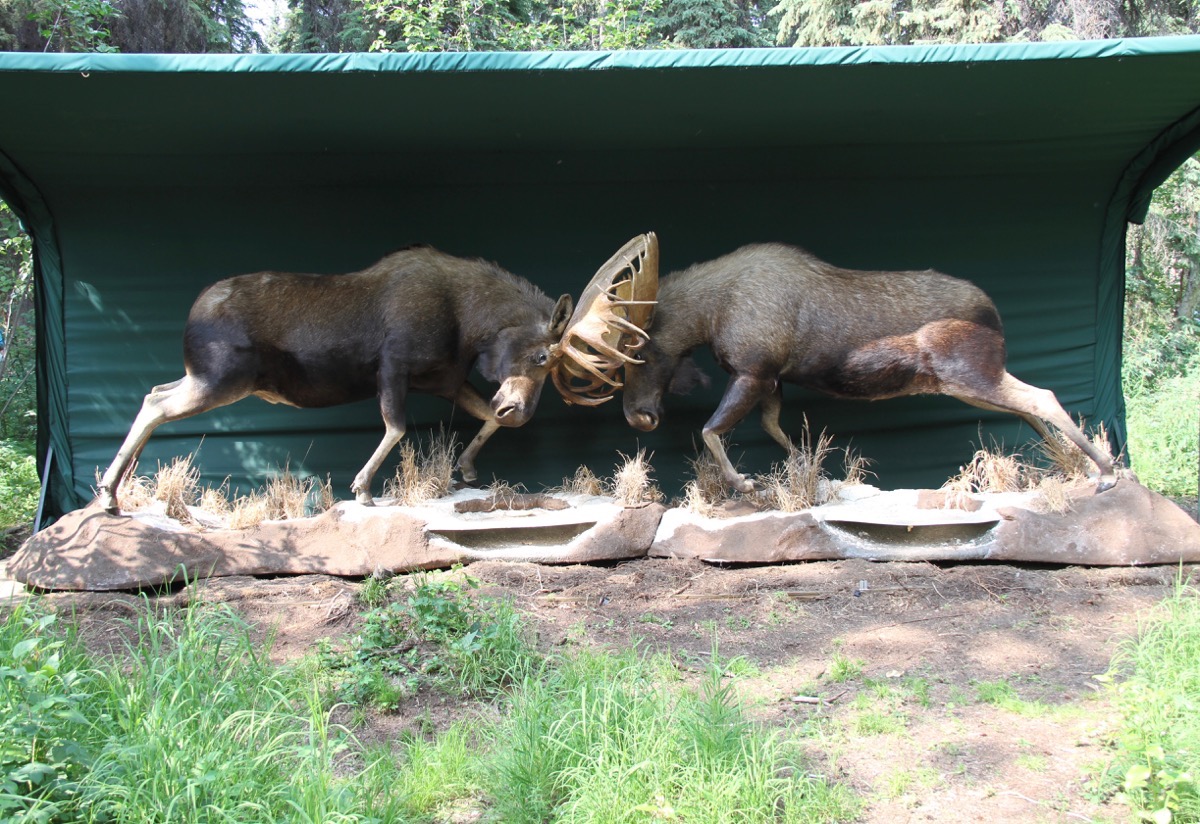 These two bull moose were found dead in 2014 with their antlers locked frozen to death in a body of water.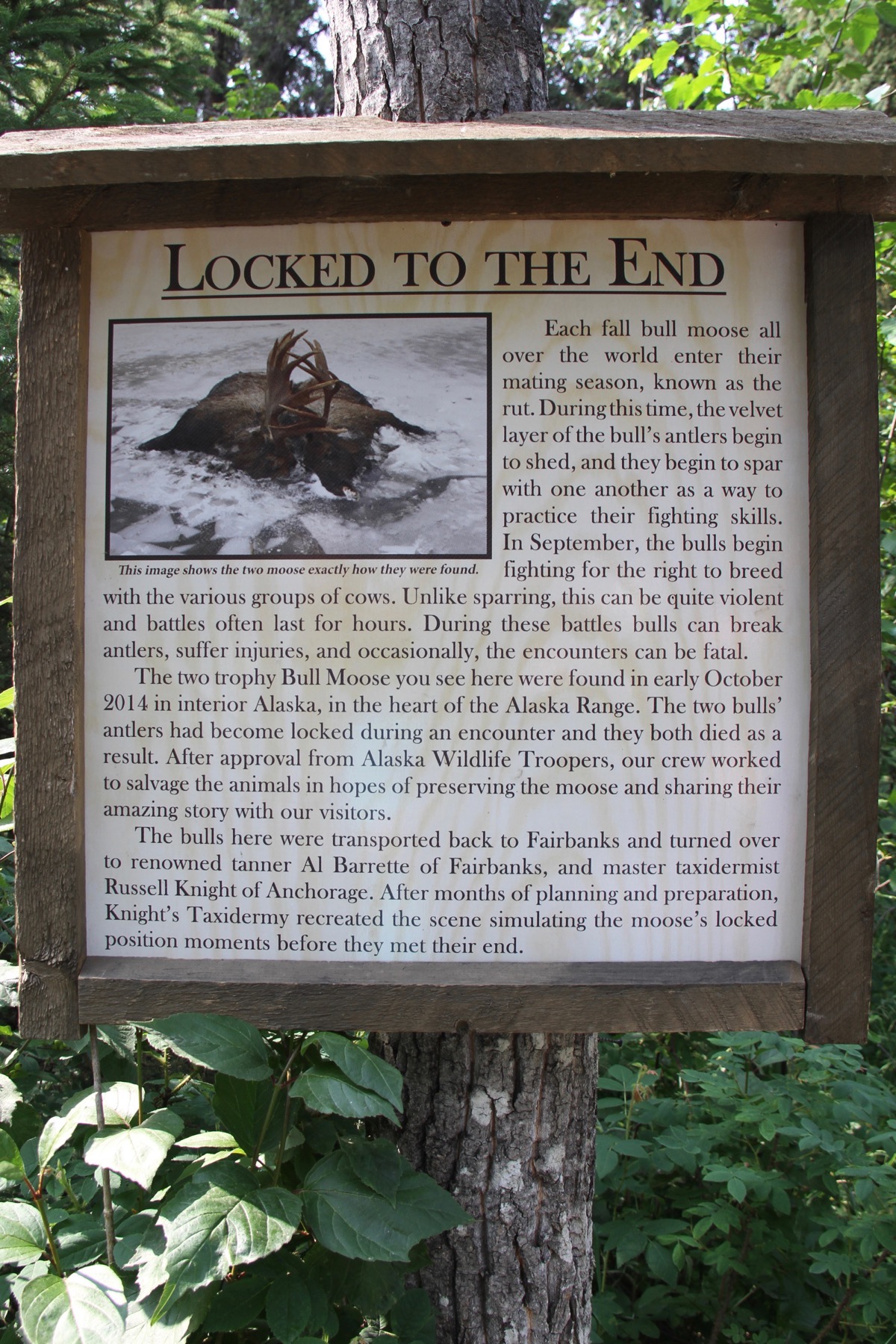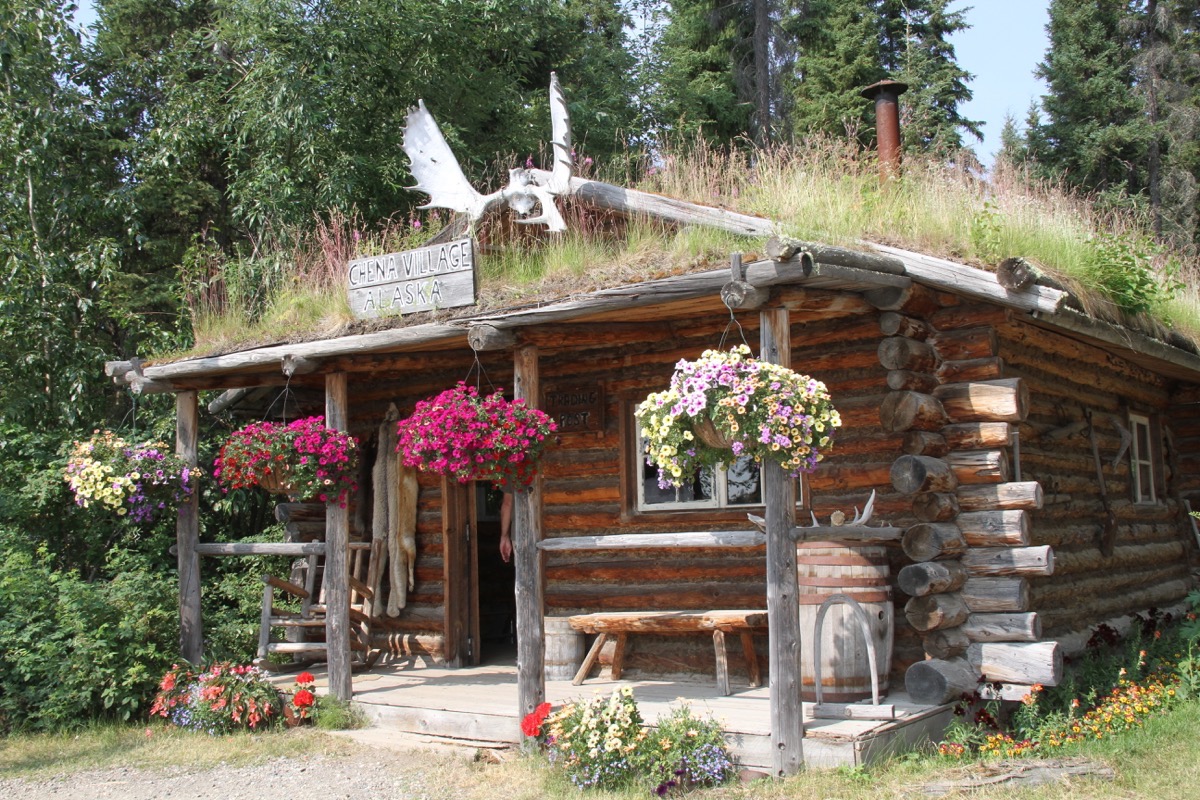 A model of an Athabascan home after the white men arrived, about 150 years ago.  Before that time, the Athabascans were nomadic, living in six different locations, depending on the season.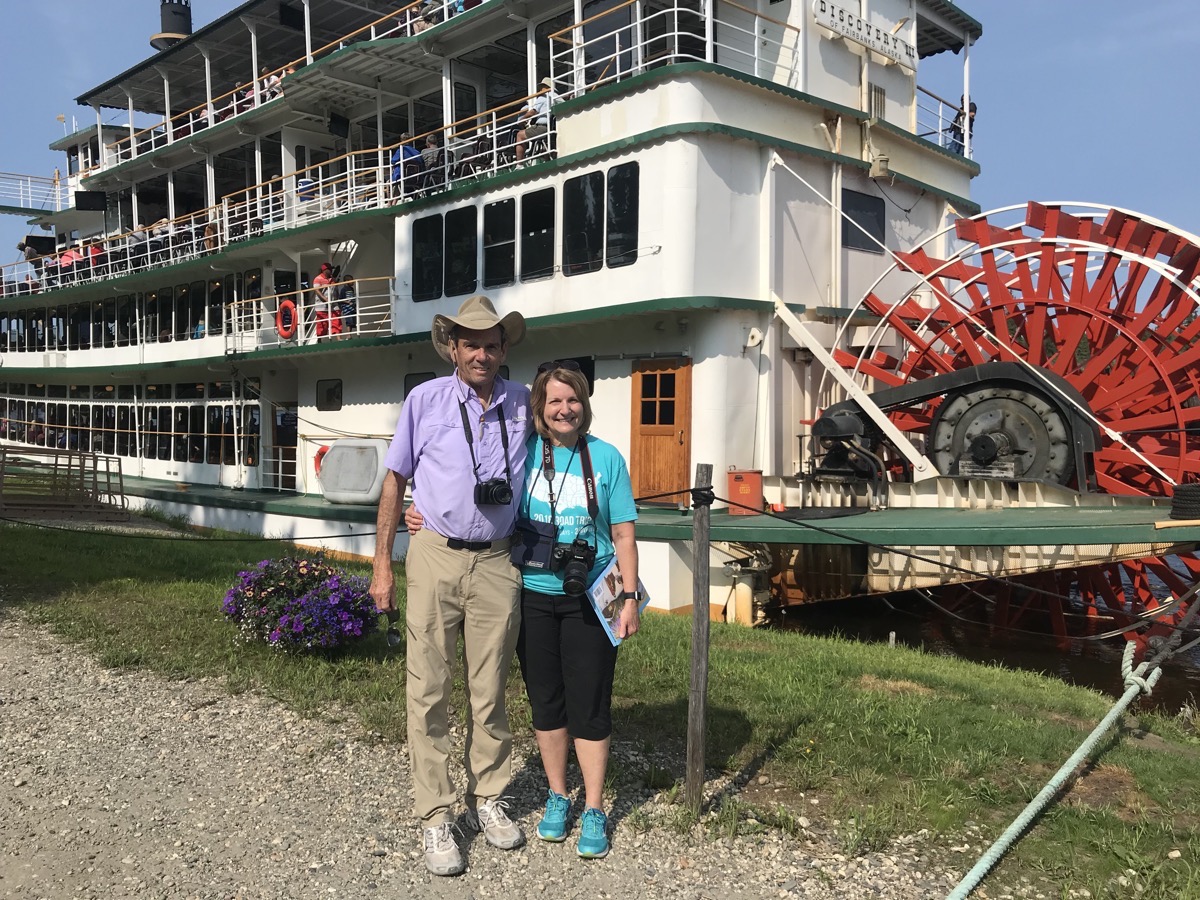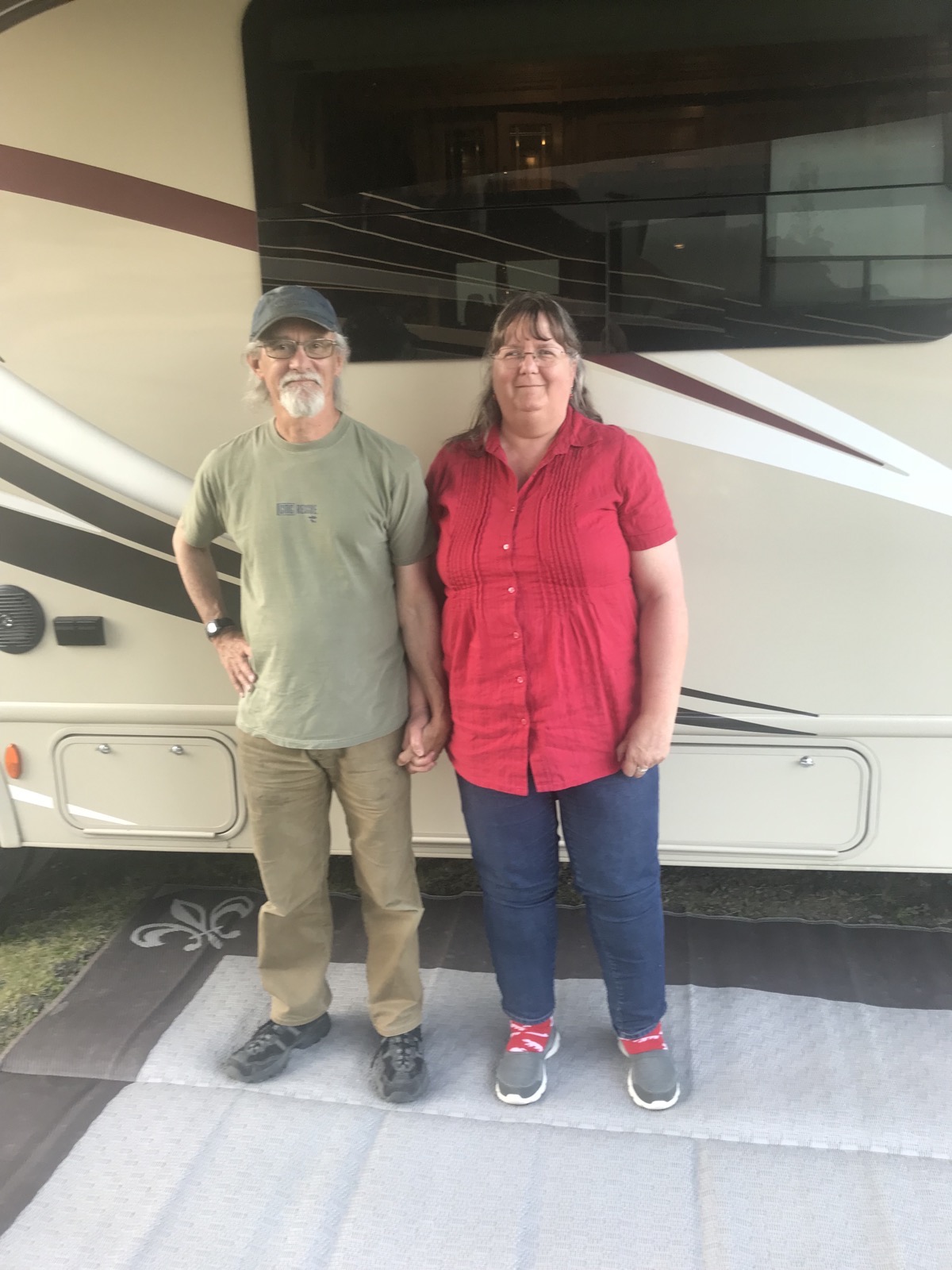 We had my longtime friend from Montgomery, WV  Bob Carter and his wife Gladys for dinner and a nice visit after we got back to the camper.  Bob just retired from being a Presbyterian minister in Alaska and is taking a tour before moving back to WV.  We were staying in the same campground for two nights.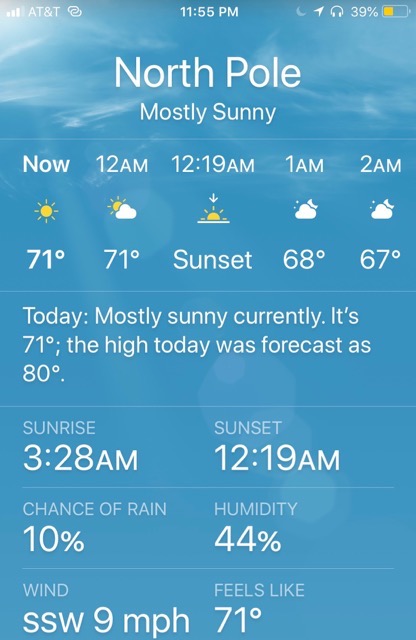 Notice the time stamp on this - 11:55PM (almost midnight)
Trip Statistics
We drove 92 miles in the RV today and 29 in the Honda.  Our total is 6,173.
Riverview RV Park, North Pole, Alaska- $45.86 per night.  Total is $1,178 or an average of $29.46 per night.
Sunrise was at 3:28AM and Sunset will be at 12:19AM