Day 37 - Dawson City, Yukon
Happy Fourth of July! Here we are in Canada missing the 4th of July in the USA, and on Canada Day (July 1), we were on the White Pass Railroad headed for the USA where we spent a couple of hours in Skagway, AK.  We missed the celebrations in both countries.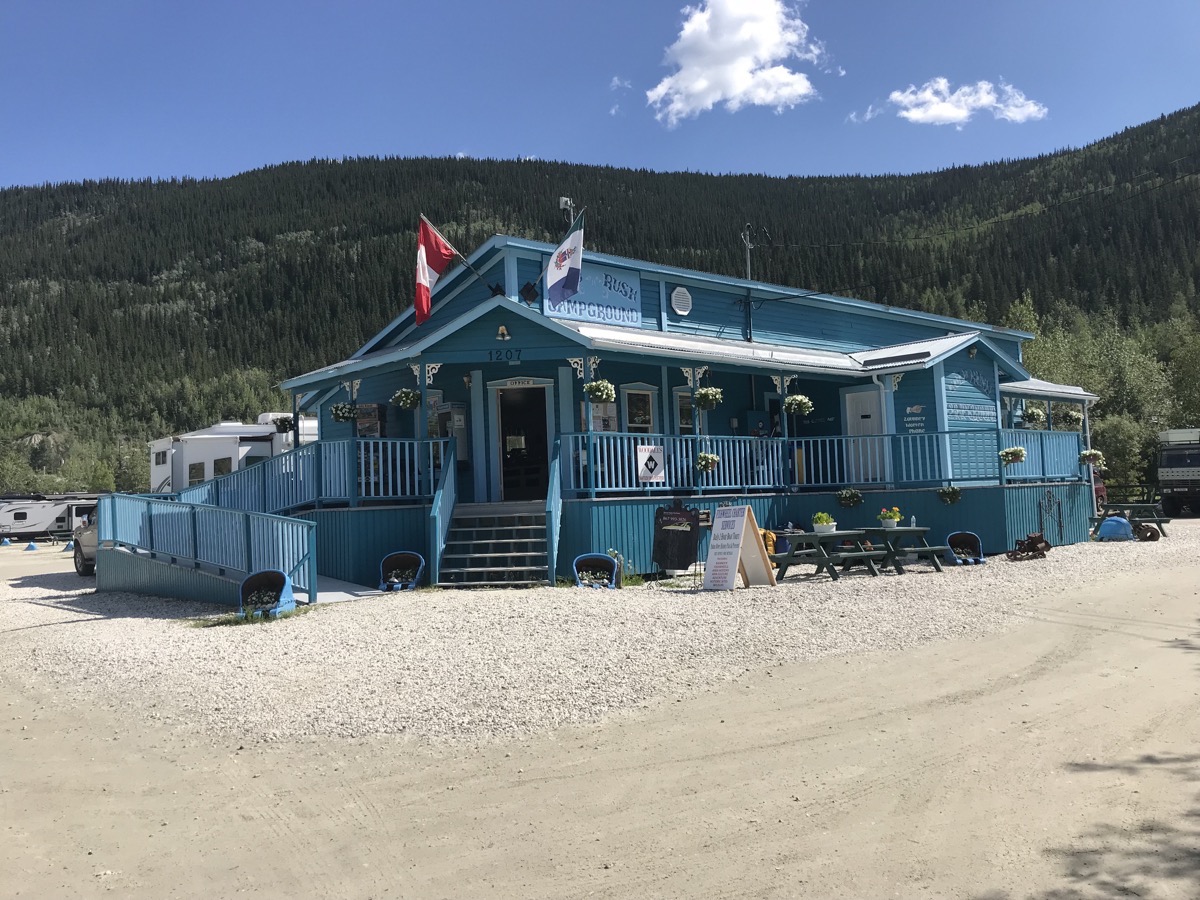 The Goldrush RV Park is the only park within the city limits.  It's only a few blocks walk to every where in town.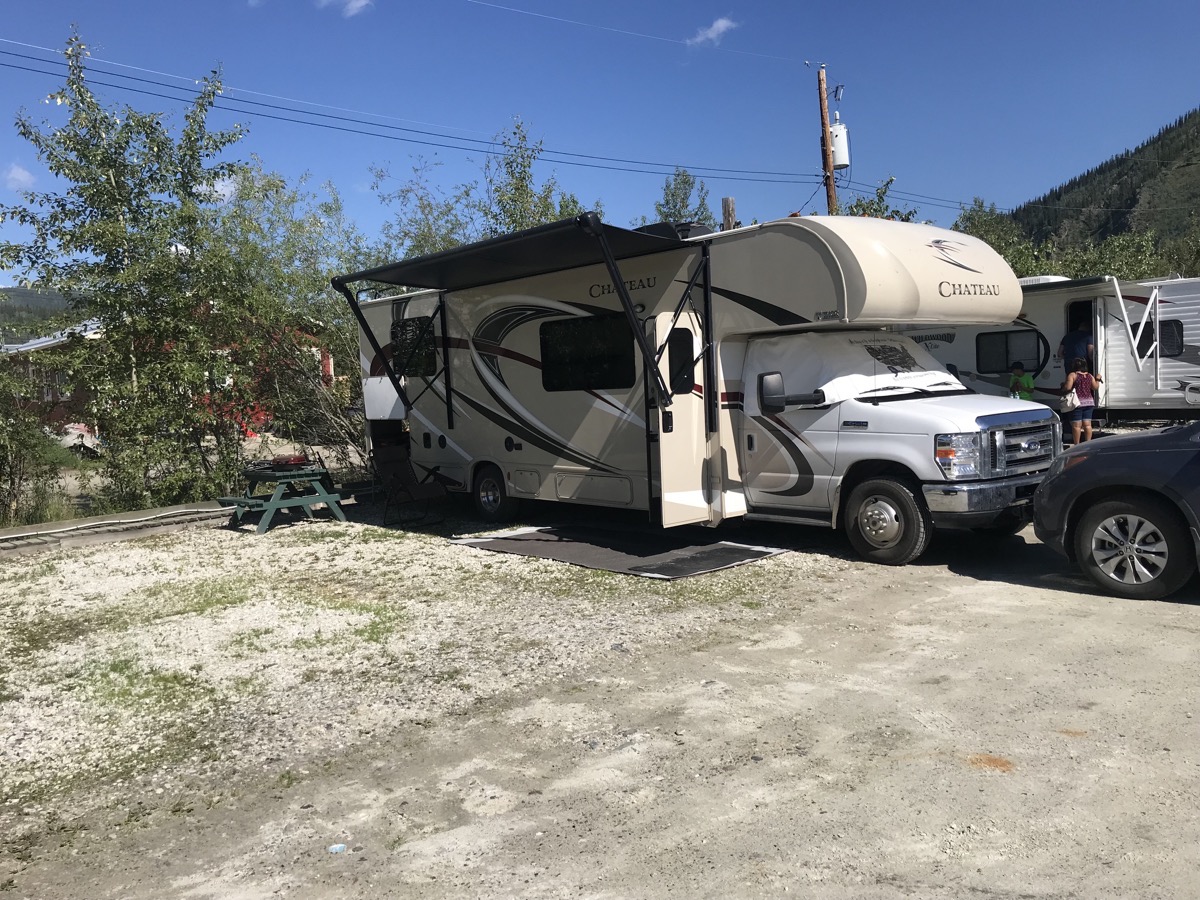 Right now there is no one in the spaces on either side of us, but by night we will all be packed in here like sardines.
Dawson City has a population of 1,879 and was the fist capital when the Yukon became a separate territory.  Today, 120 years later, the town still has dirt streets and wooden sidewalks. Some of the buildings are the original ones that have been stabilized and restored. Many of the buildings are new construction built to look like they were original.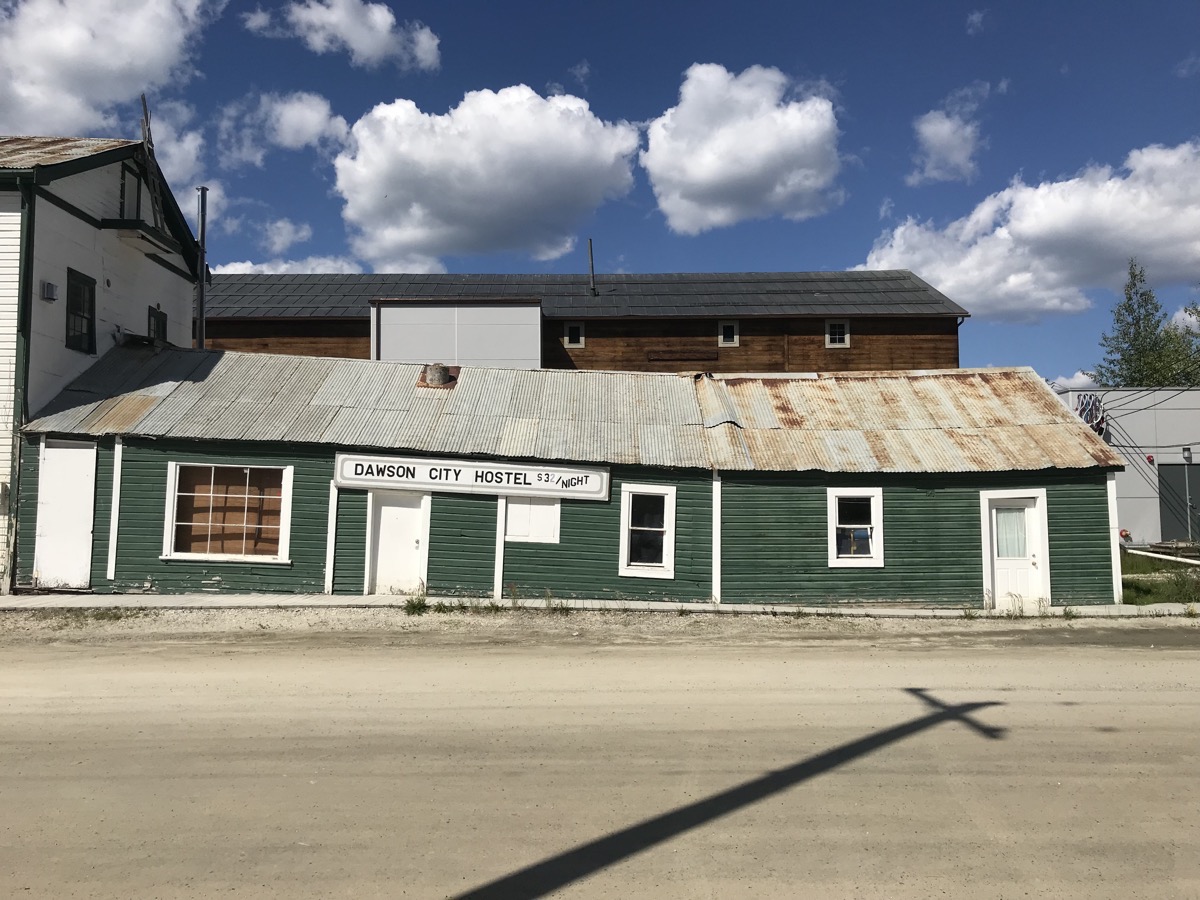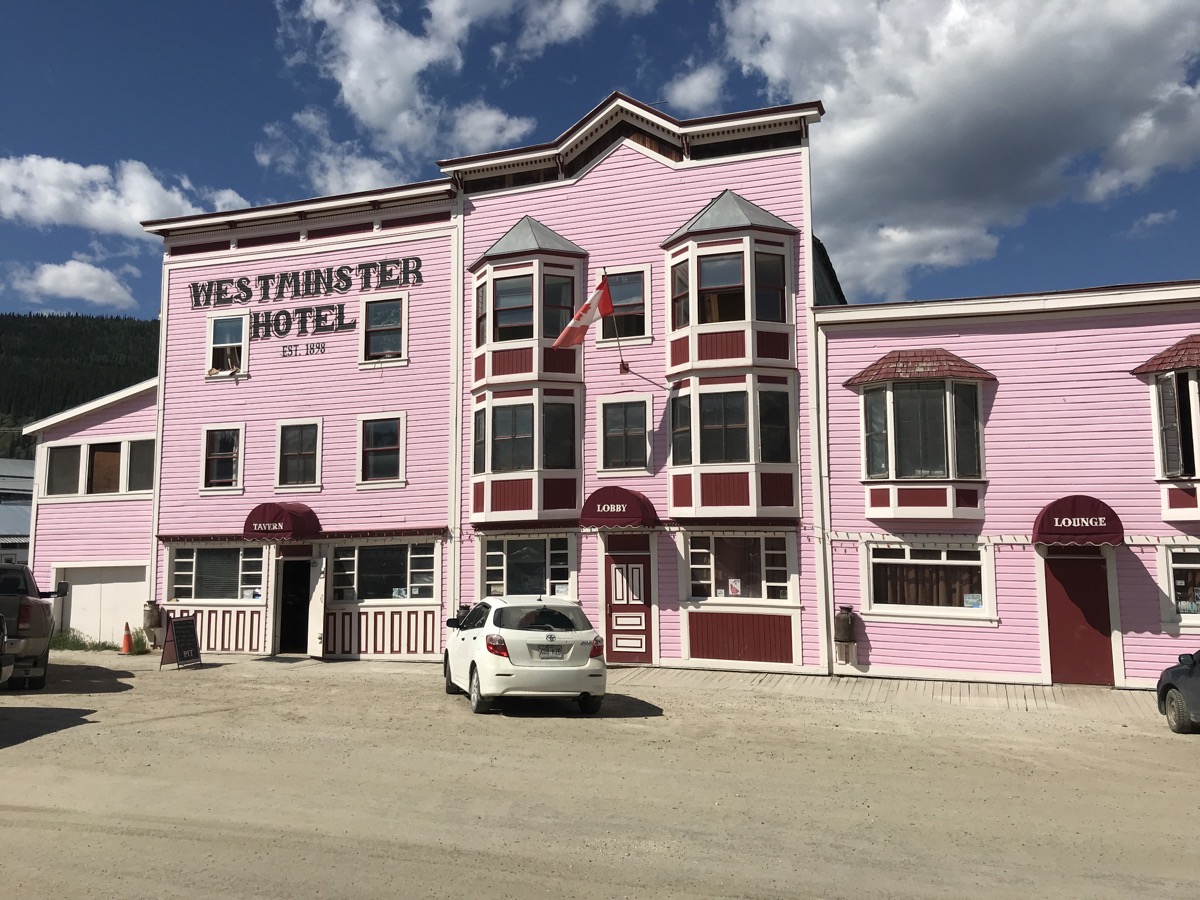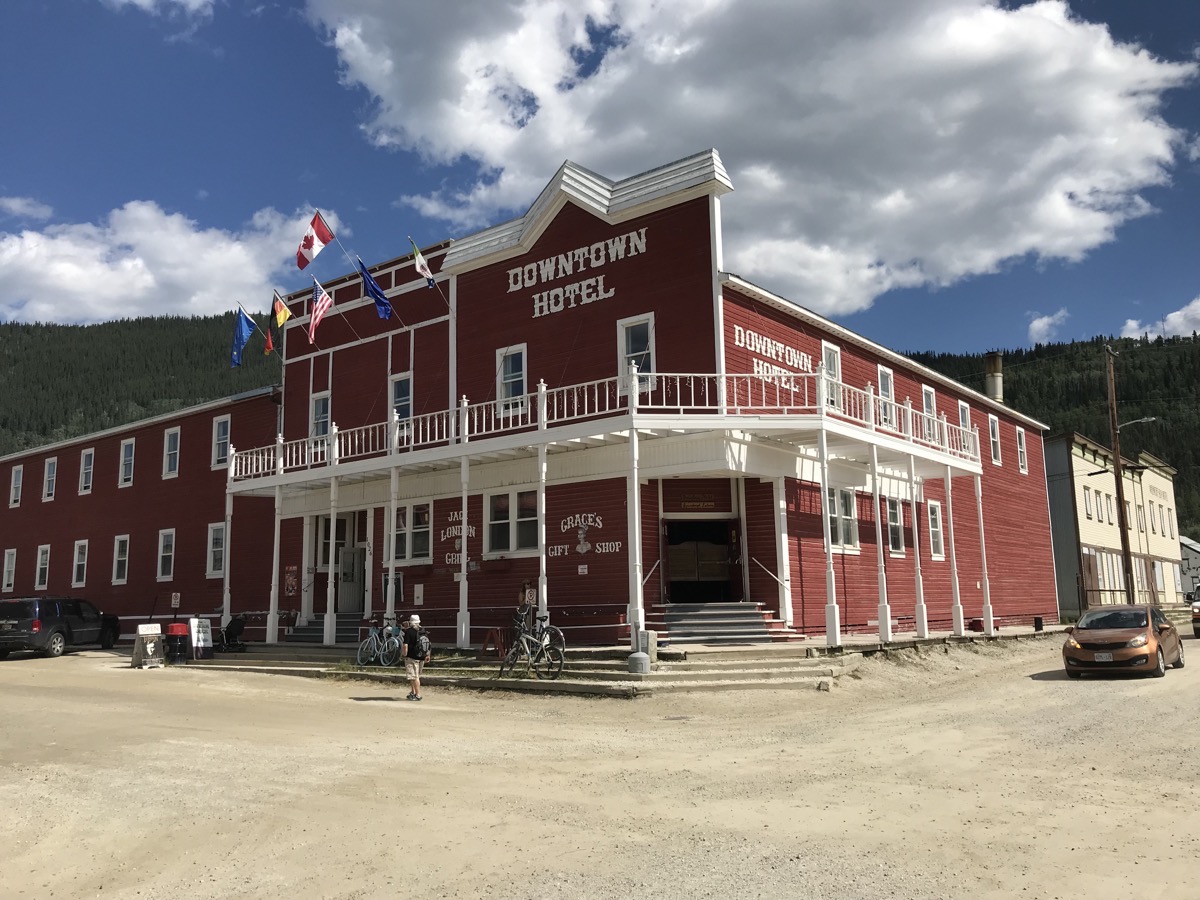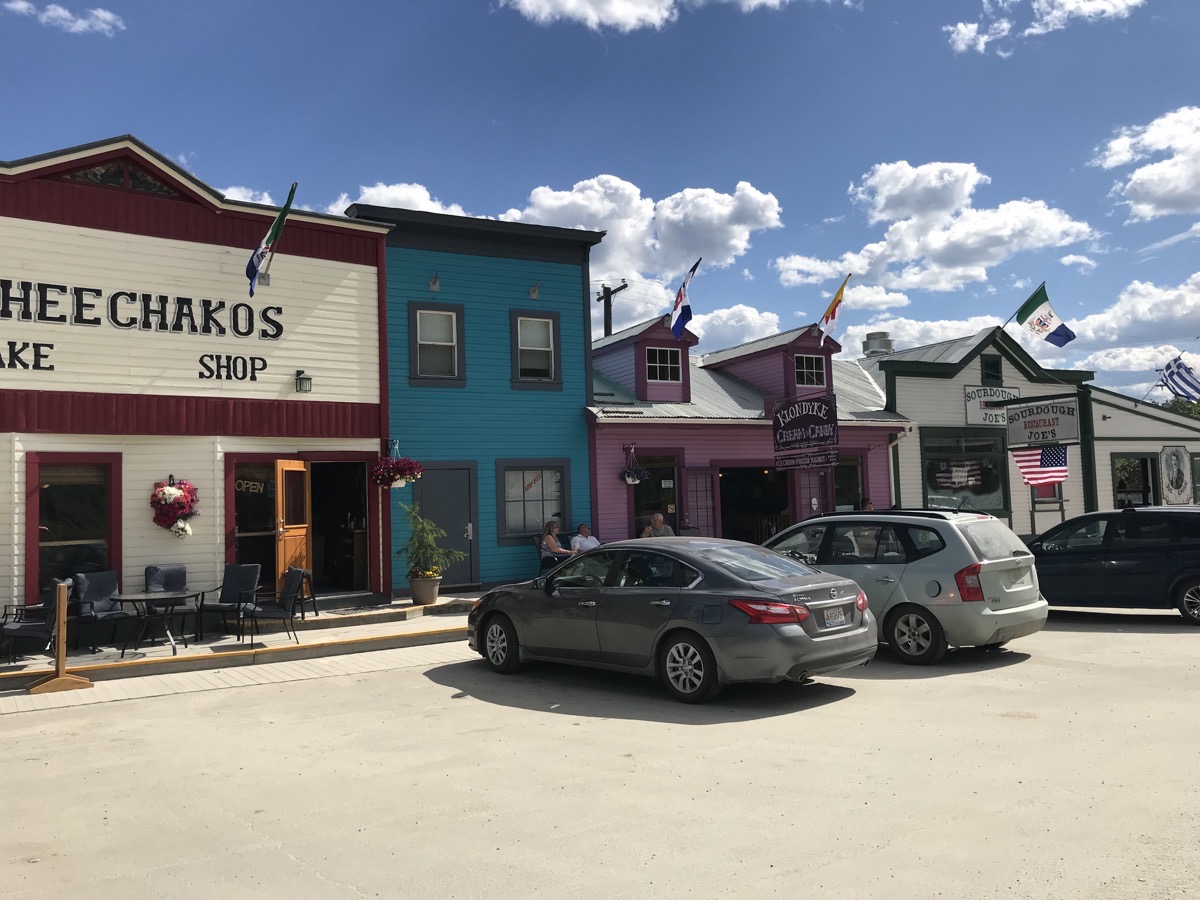 Commissioner's Residence
We walked to the Commissioner's Residence where we toured the house and saw three vignettes of life during the Goldrush days.  A huge influx of stampeders raced to the Klondike after gold was discovered in 1896, leading the government of Canada to create the Yukon Territory in 1898 and send a commissioner to Dawson City to take charge. The best known was George Black, who with his wife Martha, lived in the residence from 1912 to 1916.  The Blacks were favorites because they were considered real "Sourdoughs", having trekked over the Chillkoot Trail.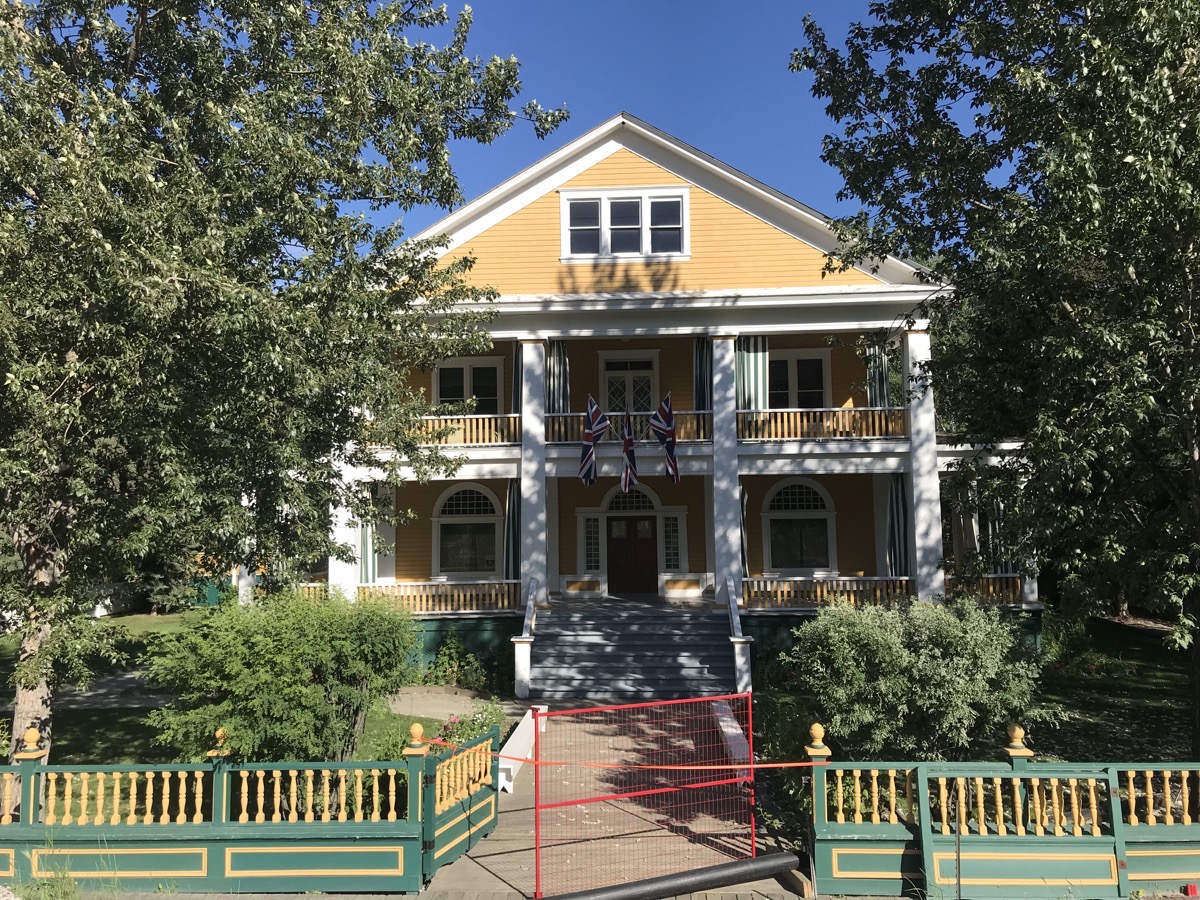 This was once the Commissior's residence when Dawson City was the center of all the Yukon.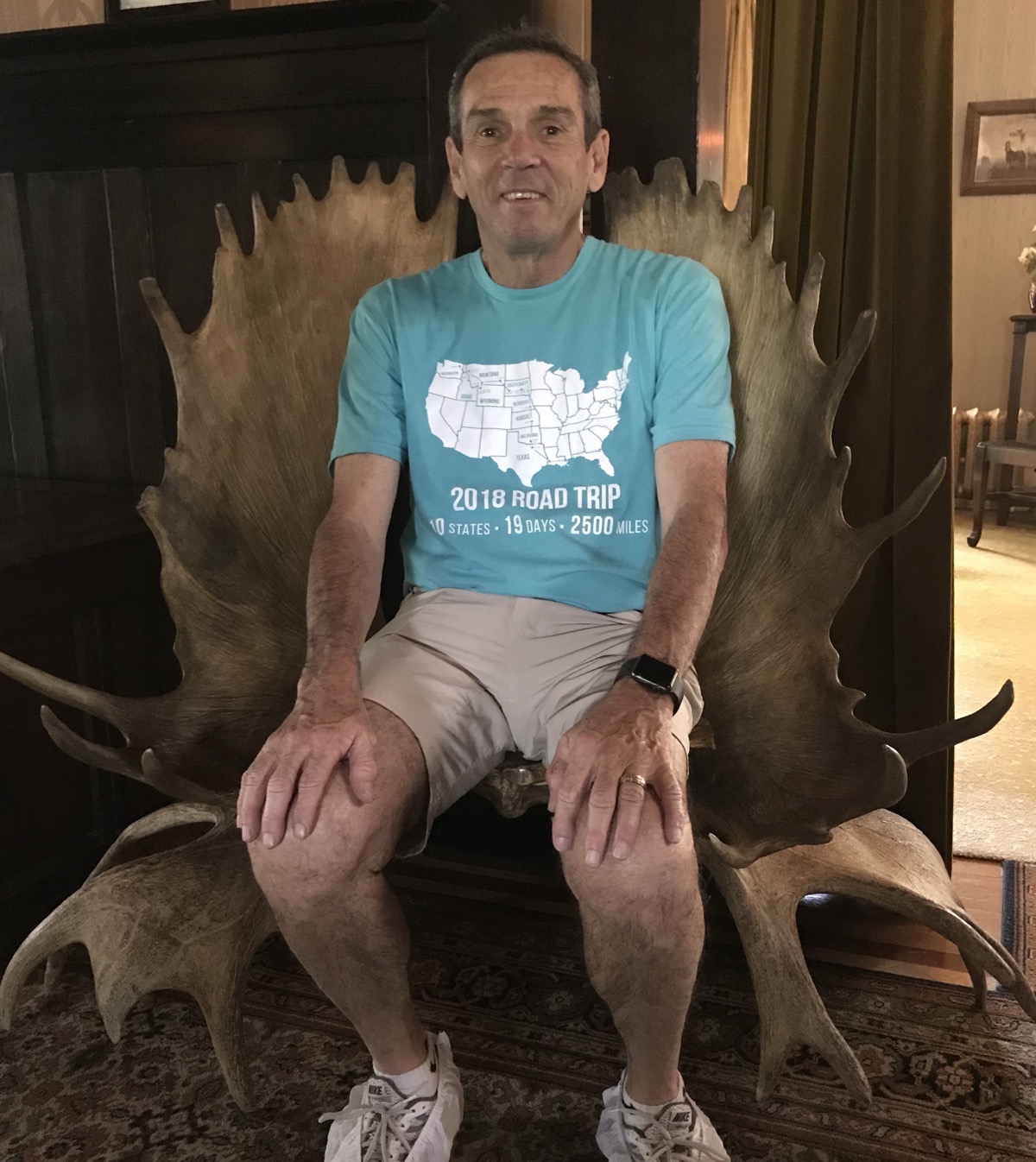 Check out this chair made from moose antlers!
Palace Grand Theatre
After lunch we walked to Palace Grand Theatre where we watched a presentation of Who is the Best Klondike?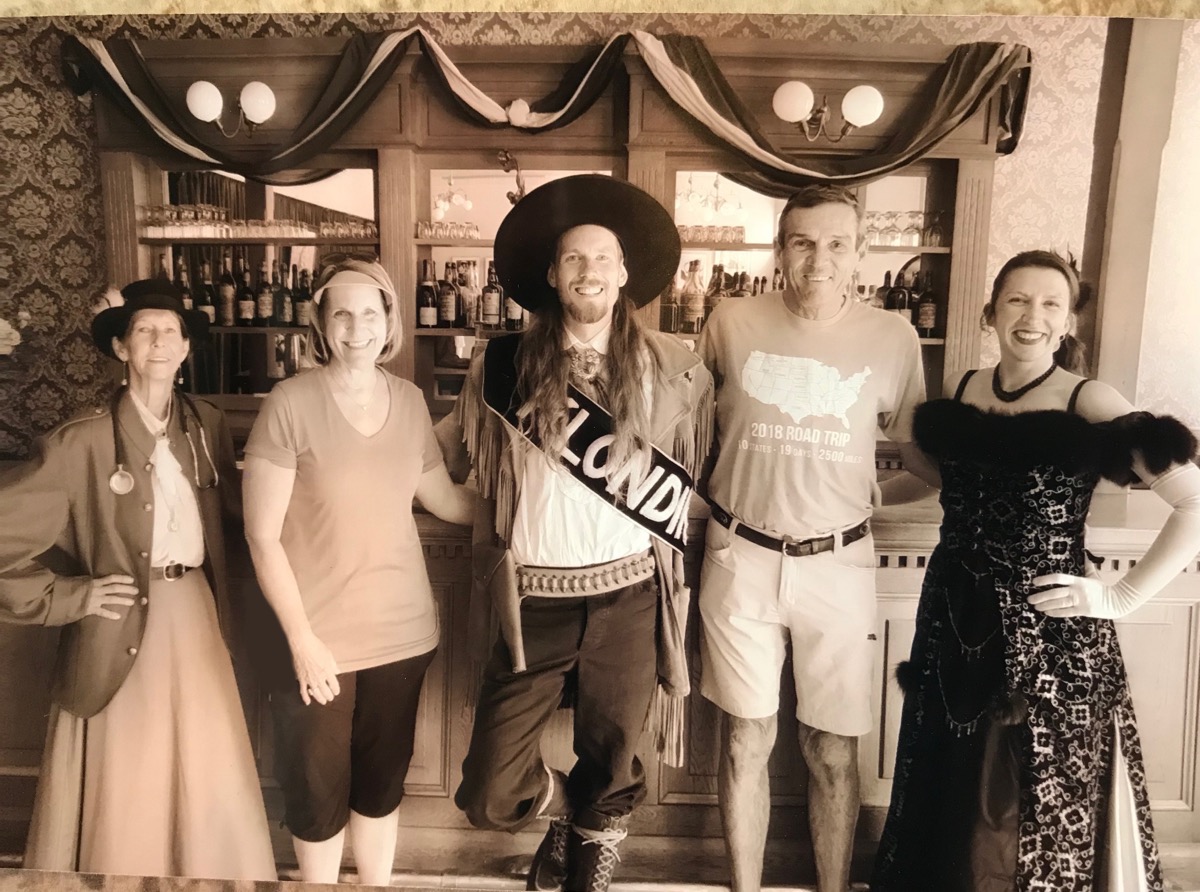 The Midnight Dome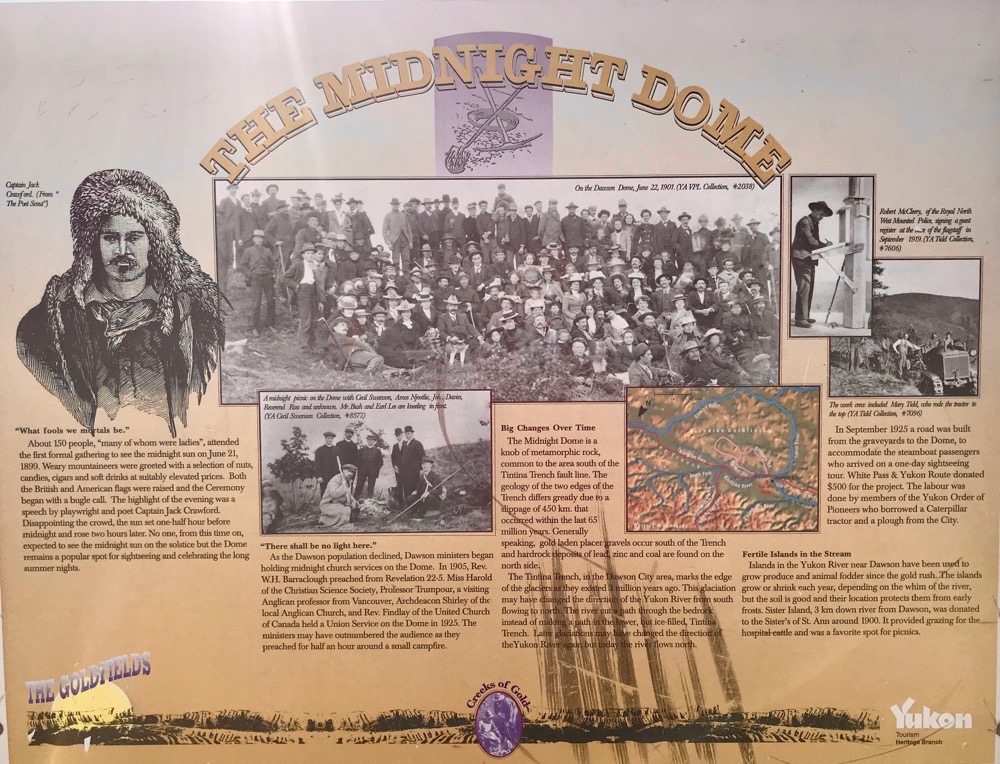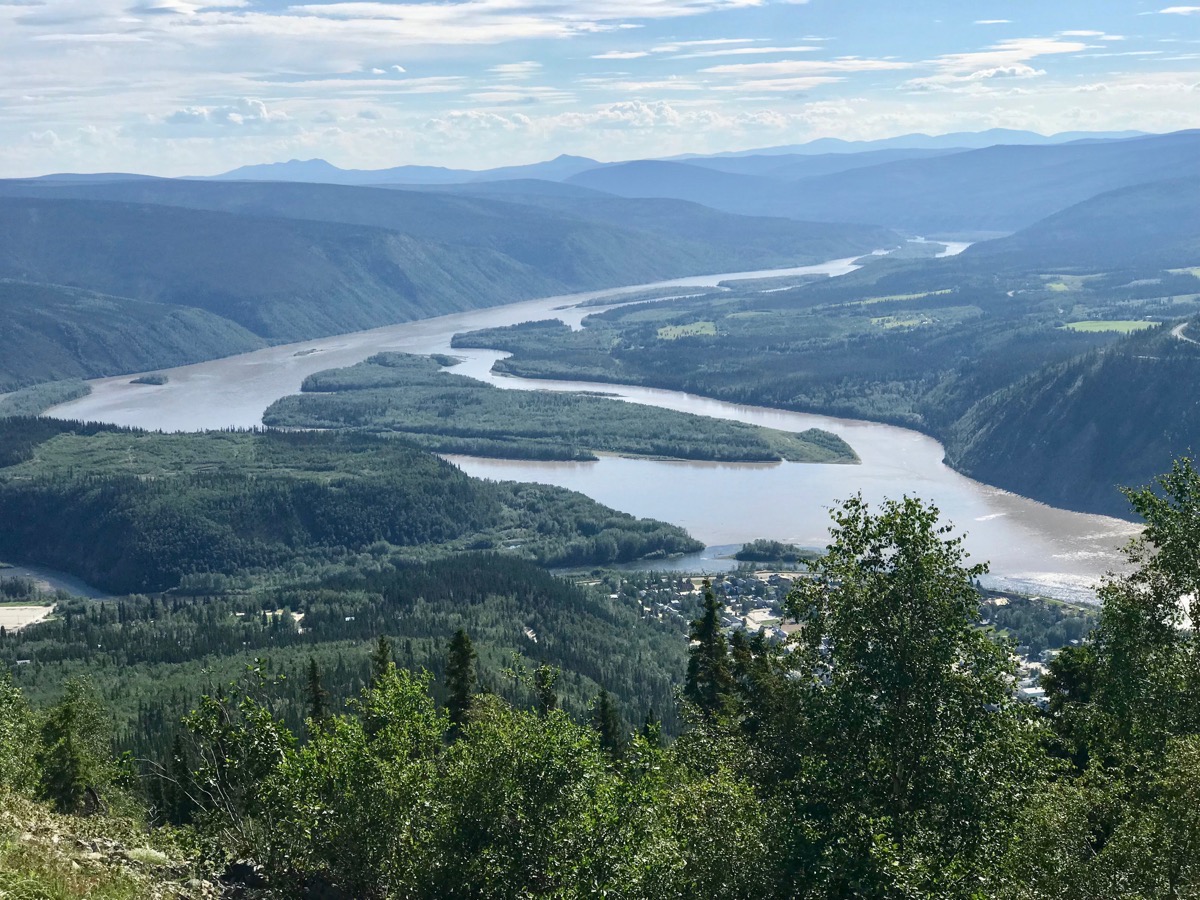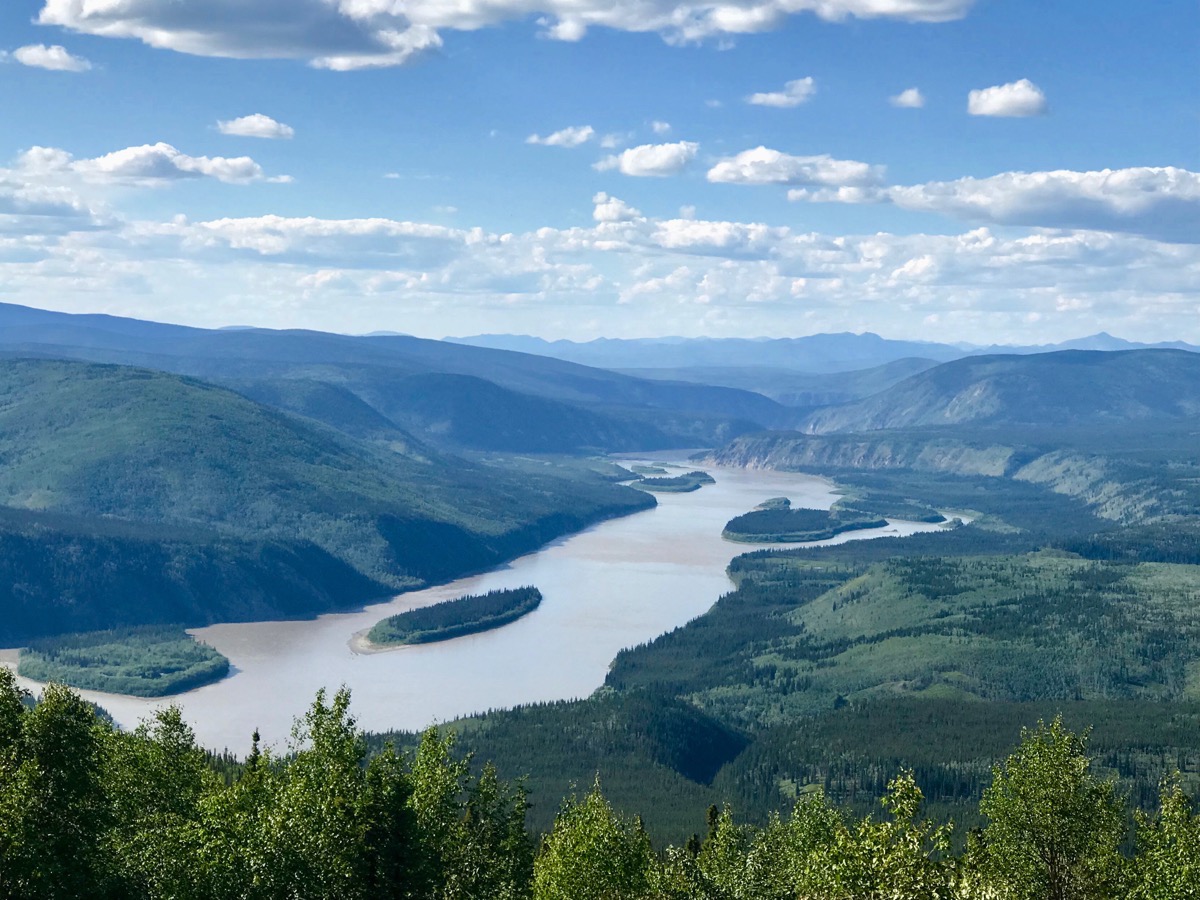 The views from the Midnight Dome
At 9:30 PM we decided to hike up the mountain.  We hiked 1.1 miles up a very steep trail and 3/4 the way across the ancient rock slide when we decided to turn around and come down.  Coming down was much scarier than going up!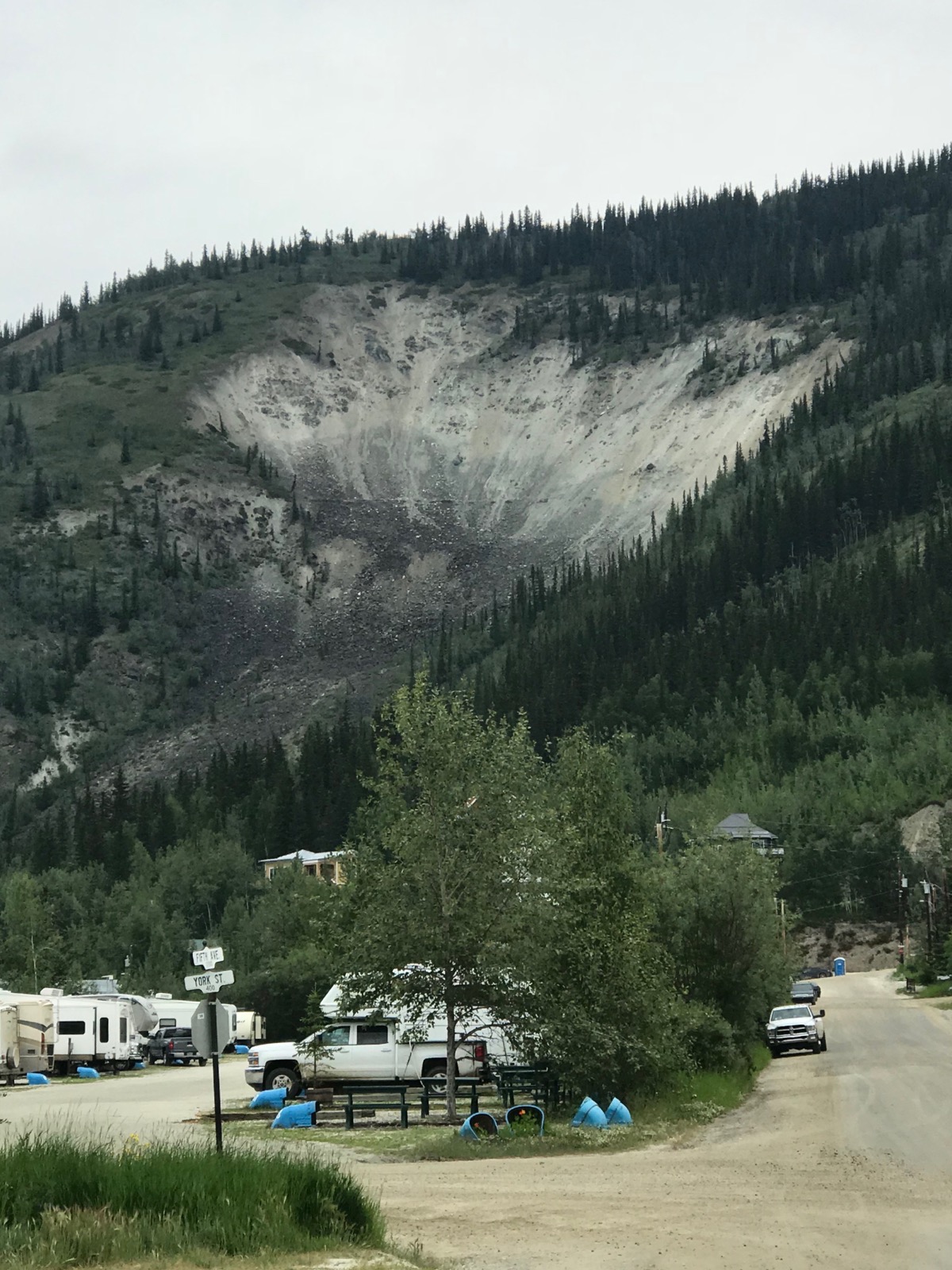 We hiked across this ancient rock slide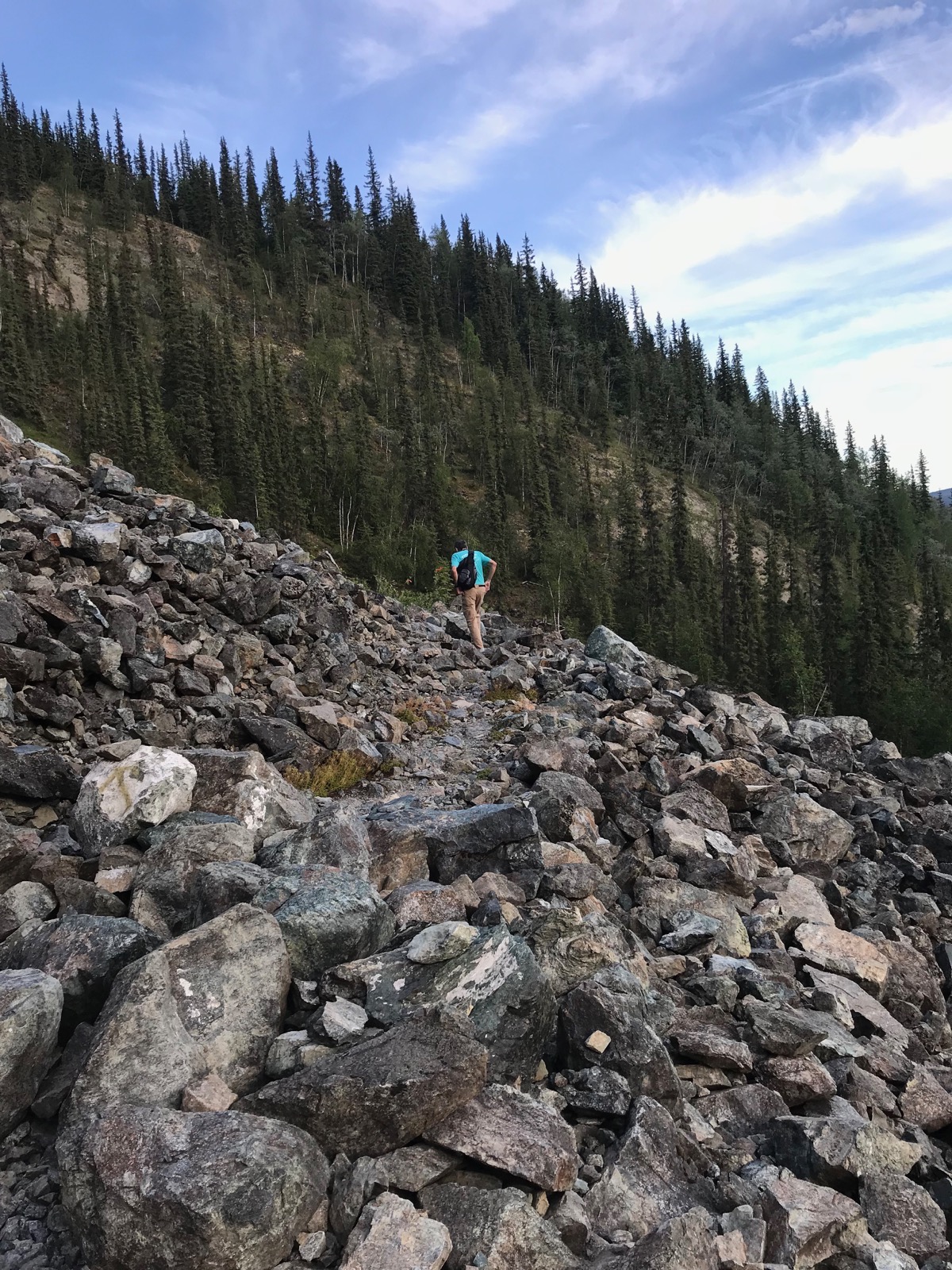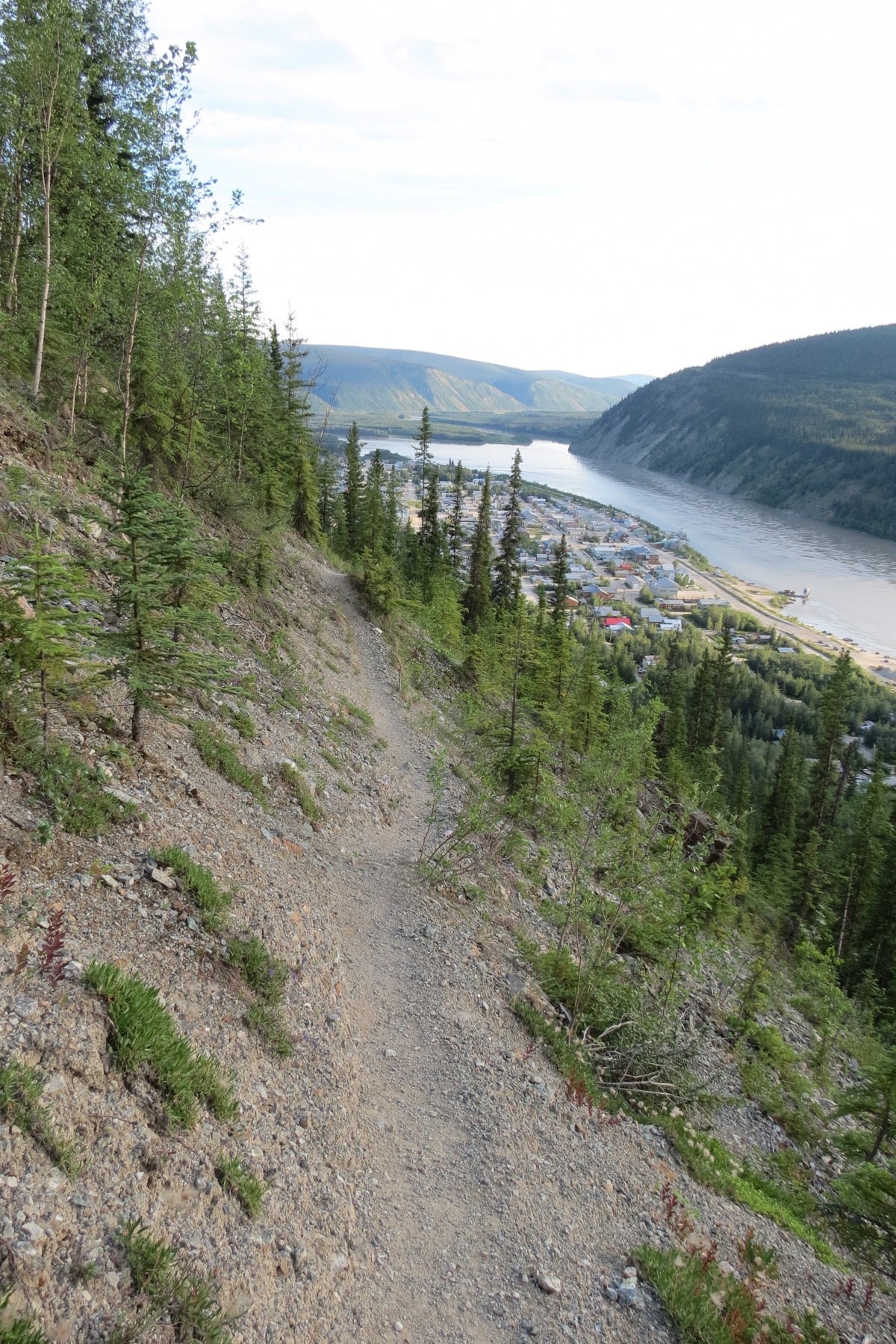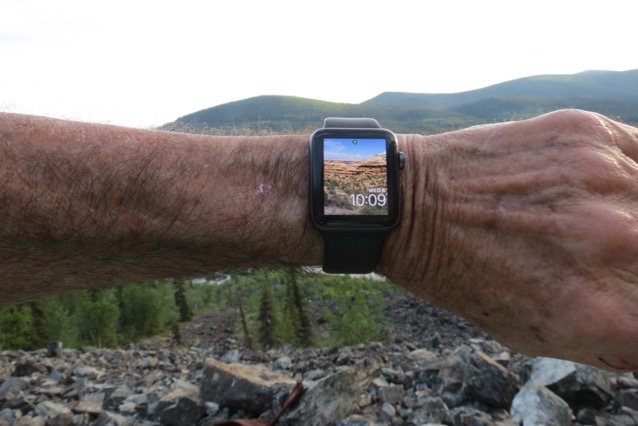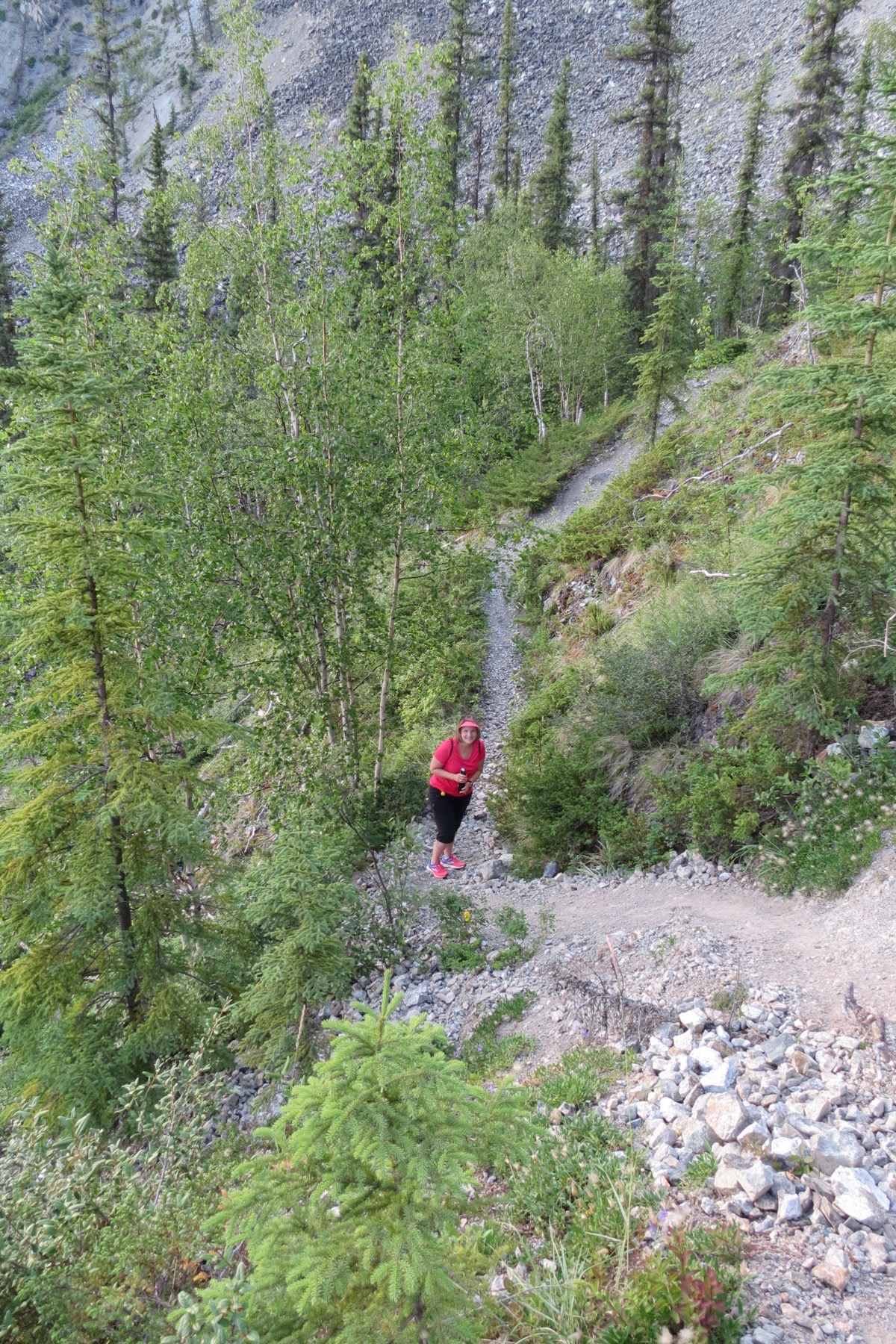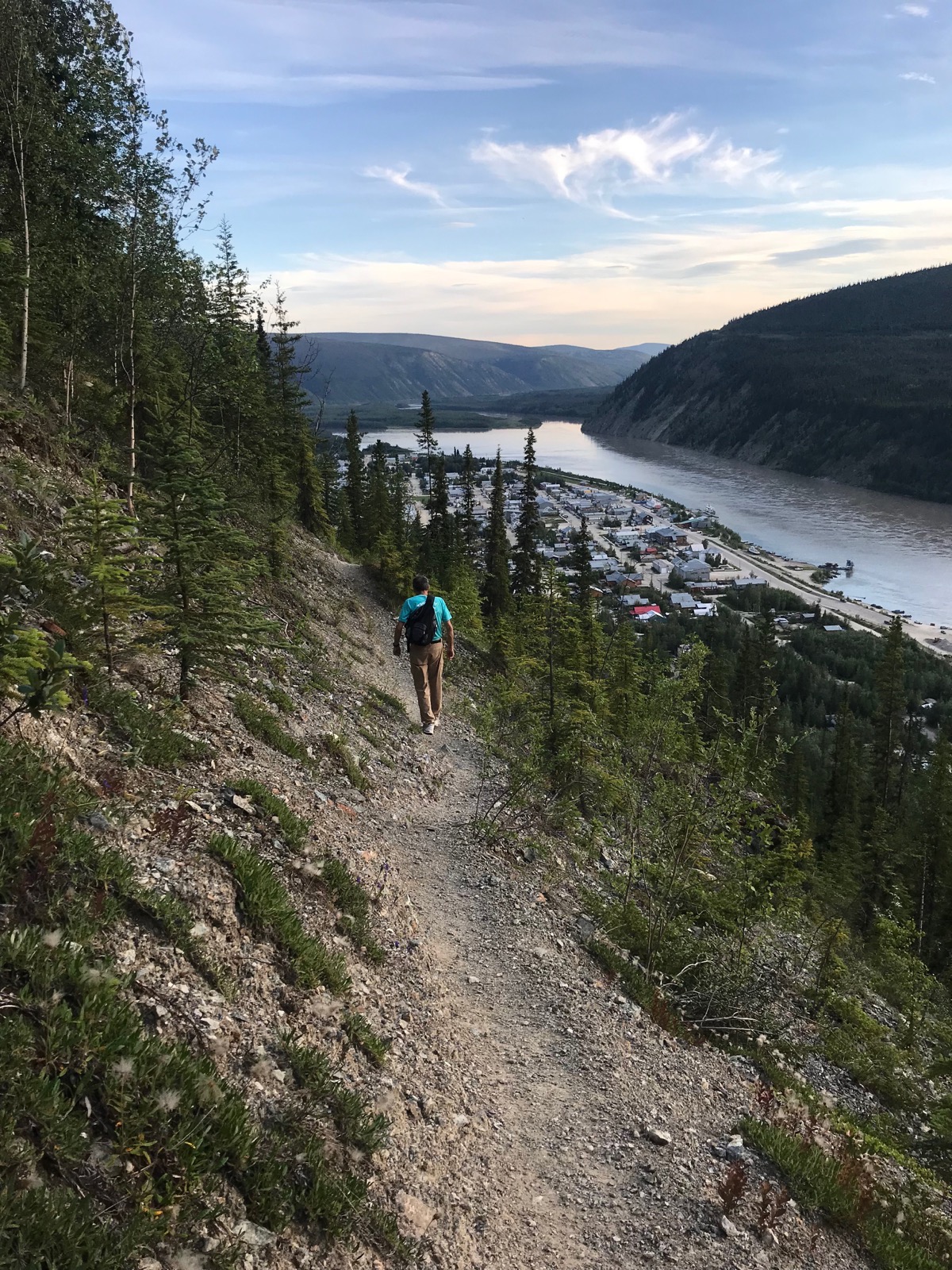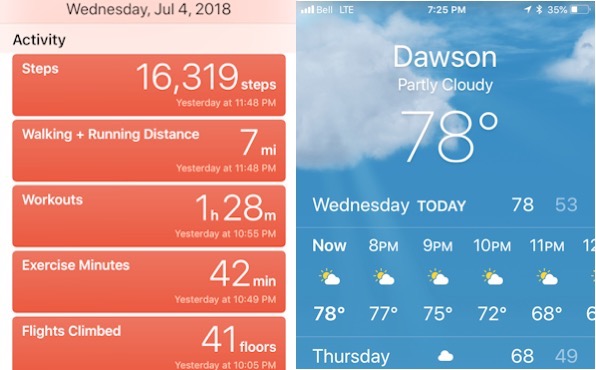 Our final foley for today was the midnight show at Diamond Tooth Gertie's.  We walked back to the camper afterwards, which was about 12:45AM.
Trip Statistics
We drove 21 miles in the Honda and none in the motorhome today, for a total of 5,736 miles so far.
We are staying at the Goldrush RV Park in downtown Dawson City - $53.00CAN or $40.22 USD
Sunrise this morning was at 4:05AM and sunset was at 12:39AM
Goldrush Campground in Dawson City