Day 33 - Whitehorse, Yukon
It was another nice, but cloudy, day in Whitehorse.  We drove into the downtown area and parked the car in front of the S. S. Klondike.  First we toured the Klondike, then we walked 5 miles on the trail along the river and stopped at the Fishladder.  After our hike we got our bicycles off the car rack and rode four miles the other direction, stopping for lunch at Tim Horton's.
In the late afternoon we came back to the motorhome and I fixed gumbo.  We had two couples over for dinner that we first met in Dawson Creek and had a very nice evening visiting with them.
Sunrise this morning was at 4:33AM and sunset at 11:32PM.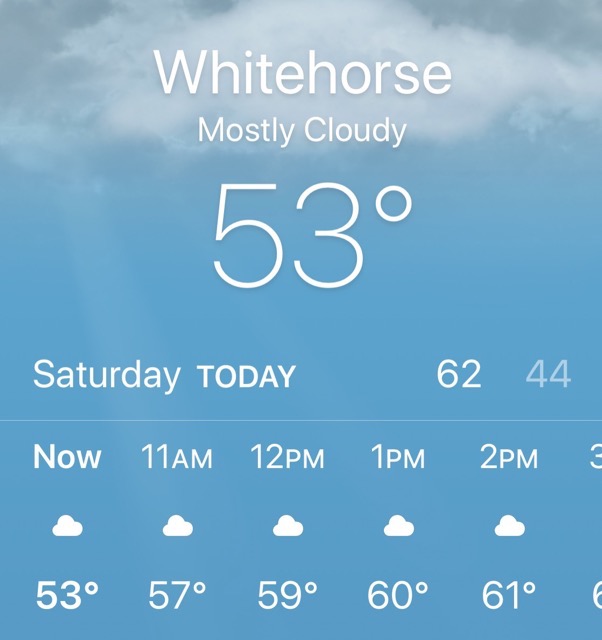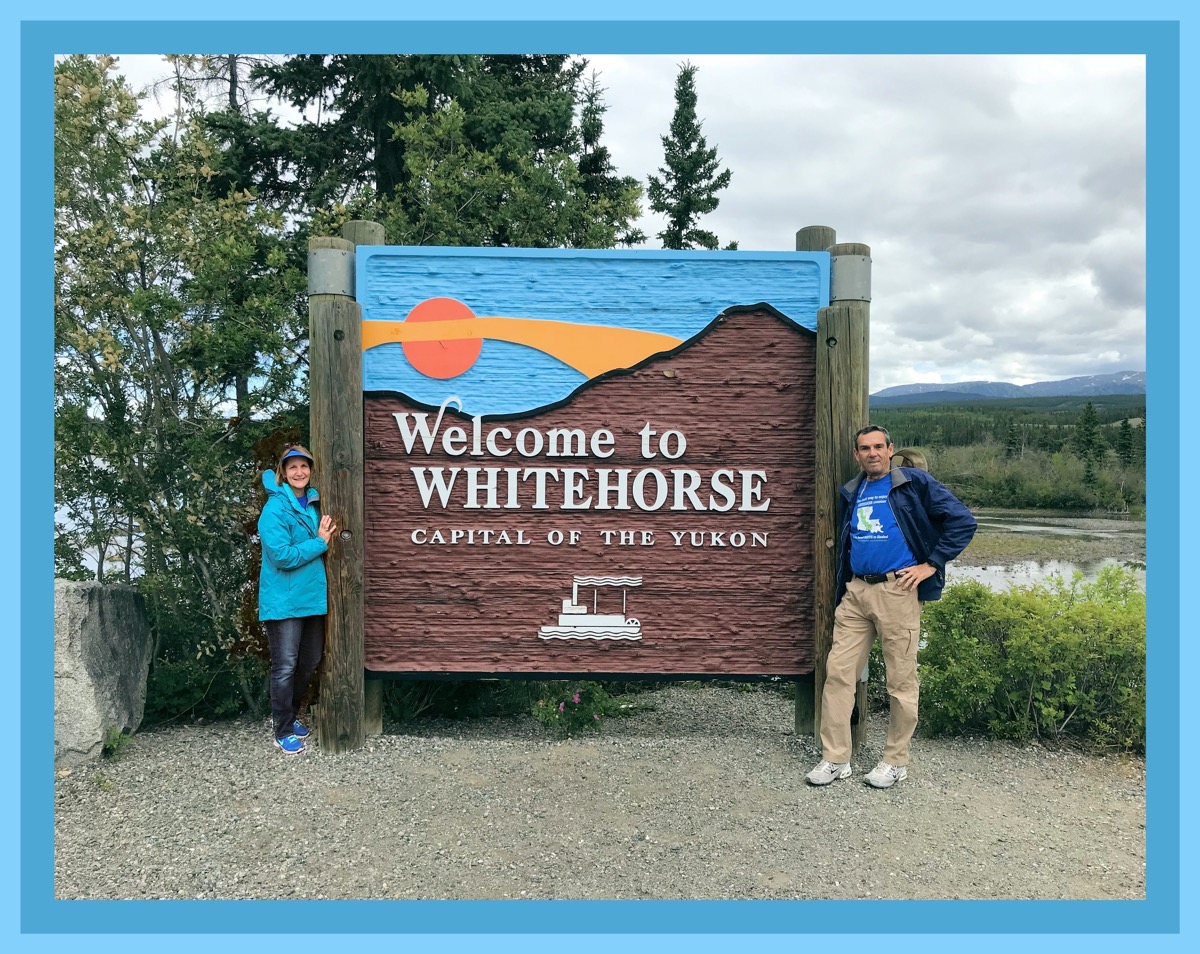 S. S. Klondike
The S.S. Klondike II was launched in Whitehorse in May of 1937. It was owned by the British Yukon Navigation Co. / White Pass & Yukon Route, and its port of registry is Dawson City, Yukon Territory. As well as passengers, the S.S. Klondike also hauled cargo. Shipments downstream from Whitehorse to Dawson carried general cargo of fuel and food, and shipments upstream from Dawson to Whitehorse brought silver-lead ore. Travelling downstream took approximatley 1.5 days, and upstream trips took 4-5.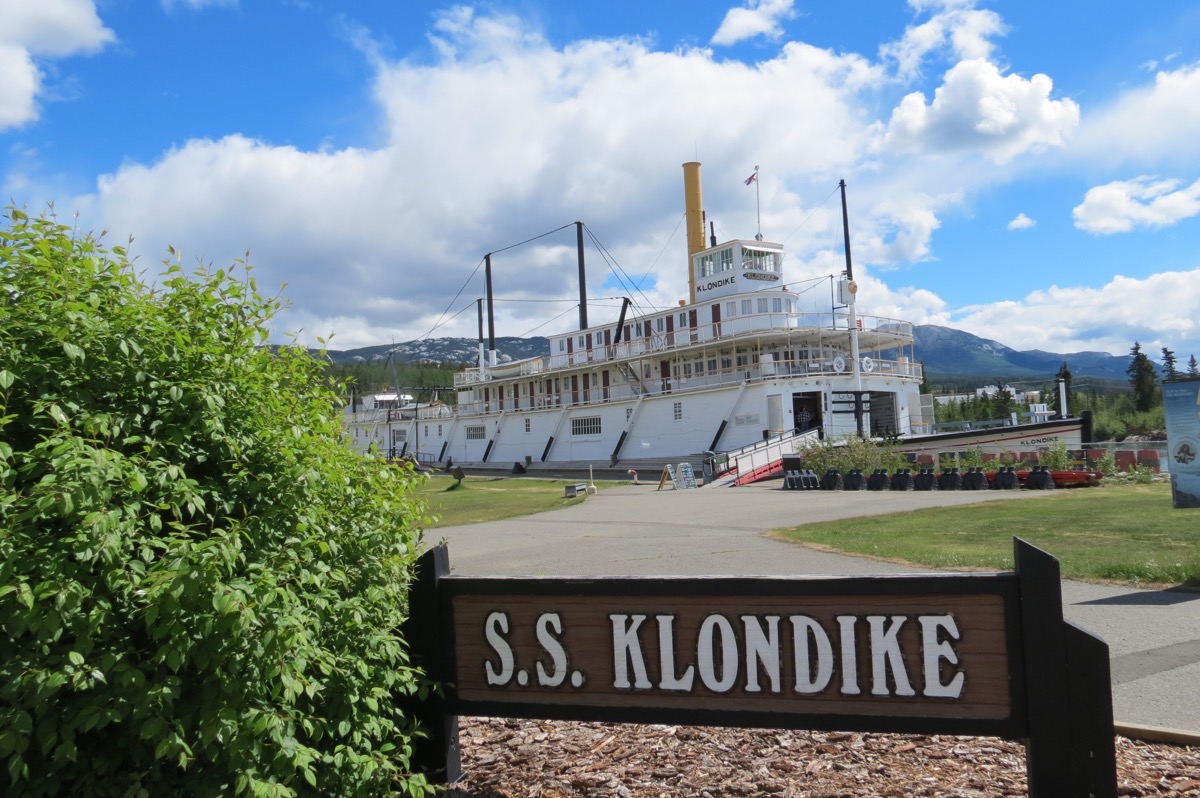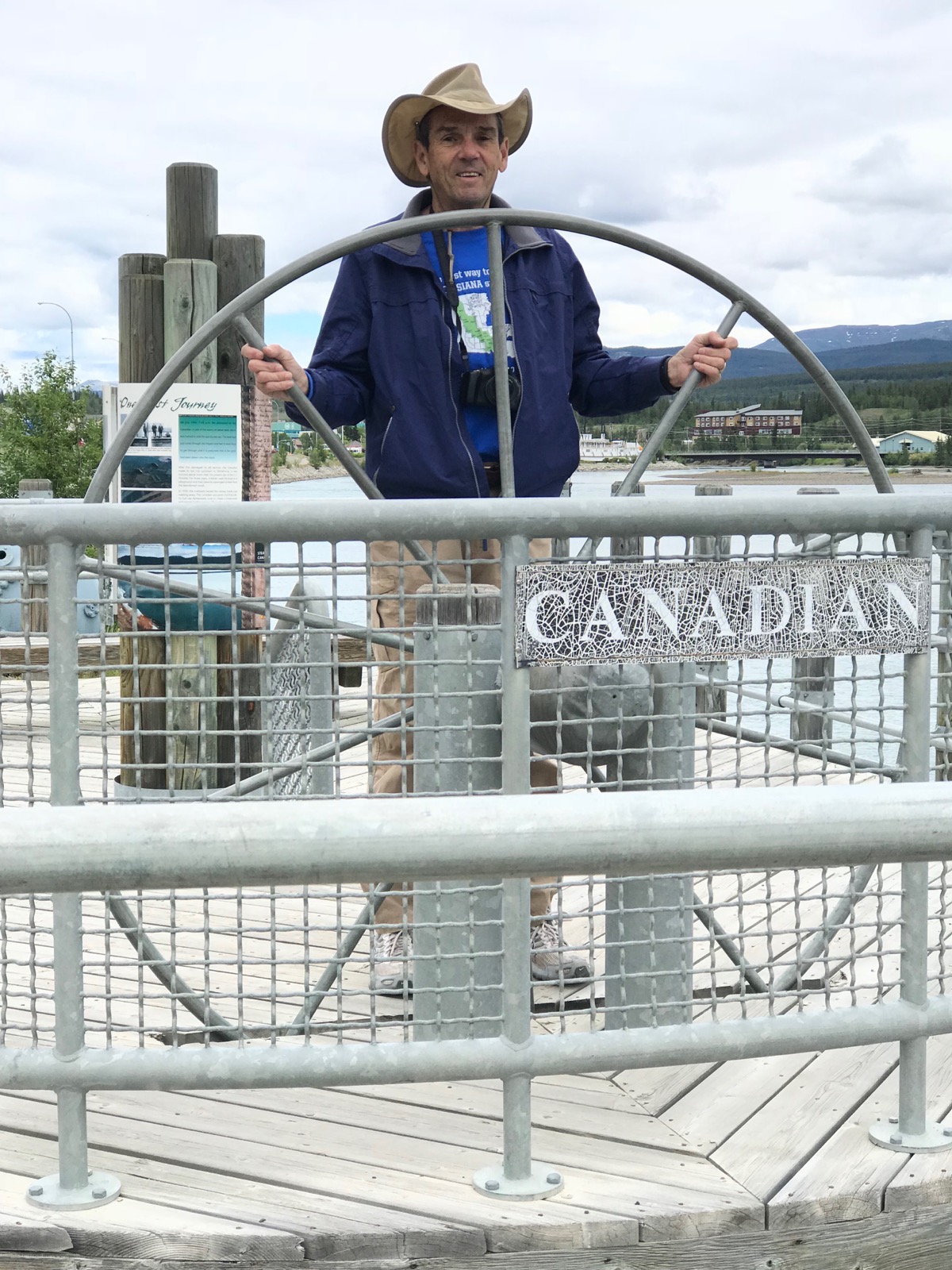 Captain Tom along the walking path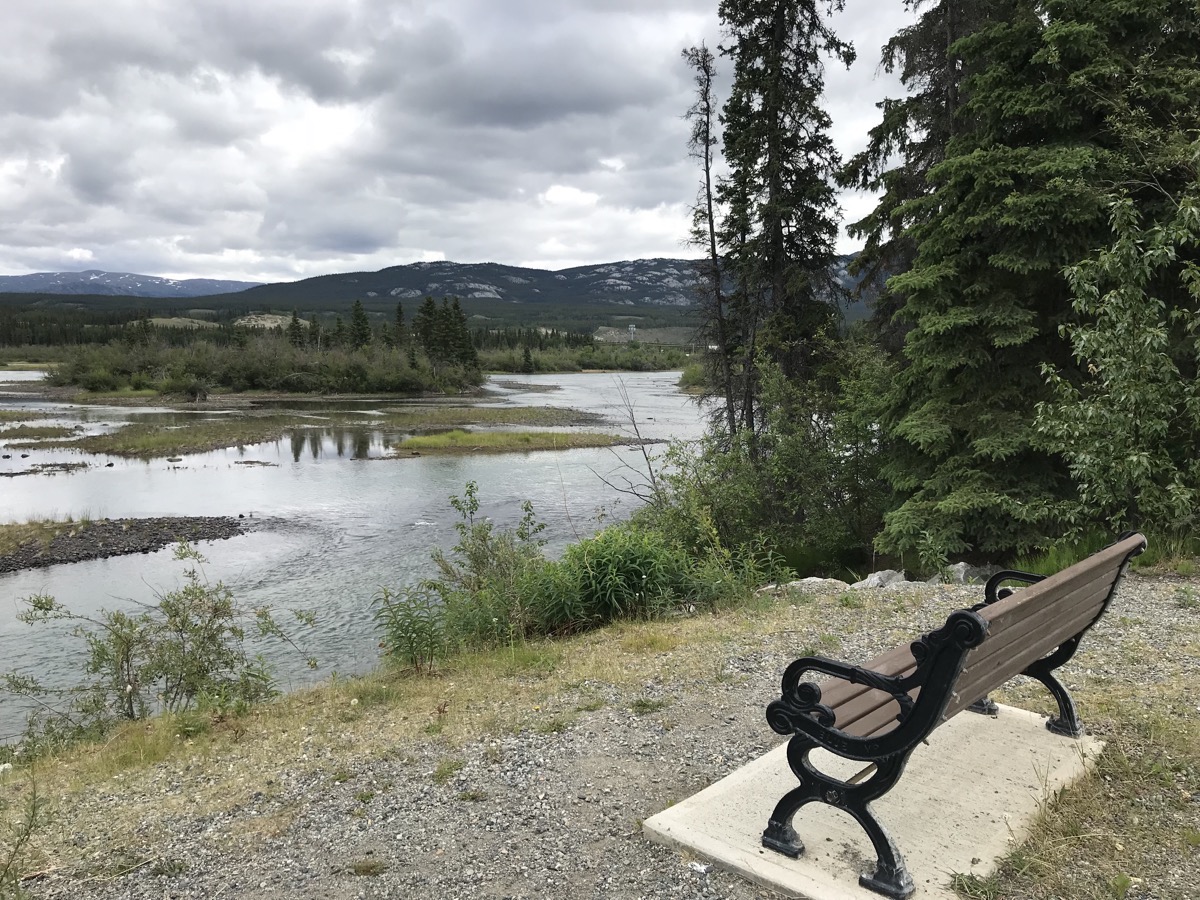 A nice spot for a rest
Whitehorse's Fishladder
The world's longest wooden fish ladder helps migrating chinook (aka king) salmon on the final leg of their epic journey. As young smolts, they migrate downstream to the Bering Sea. After three to five years, they reenter the Yukon River and begin the two-month nearly 2,000-mile swim back to their home waters. The lucky ones (?)—a tiny percentage—will make it to spawn and die there. This 1,200-foot chute allows the salmon to skirt the Whitehorse Dam and avoid its turbines.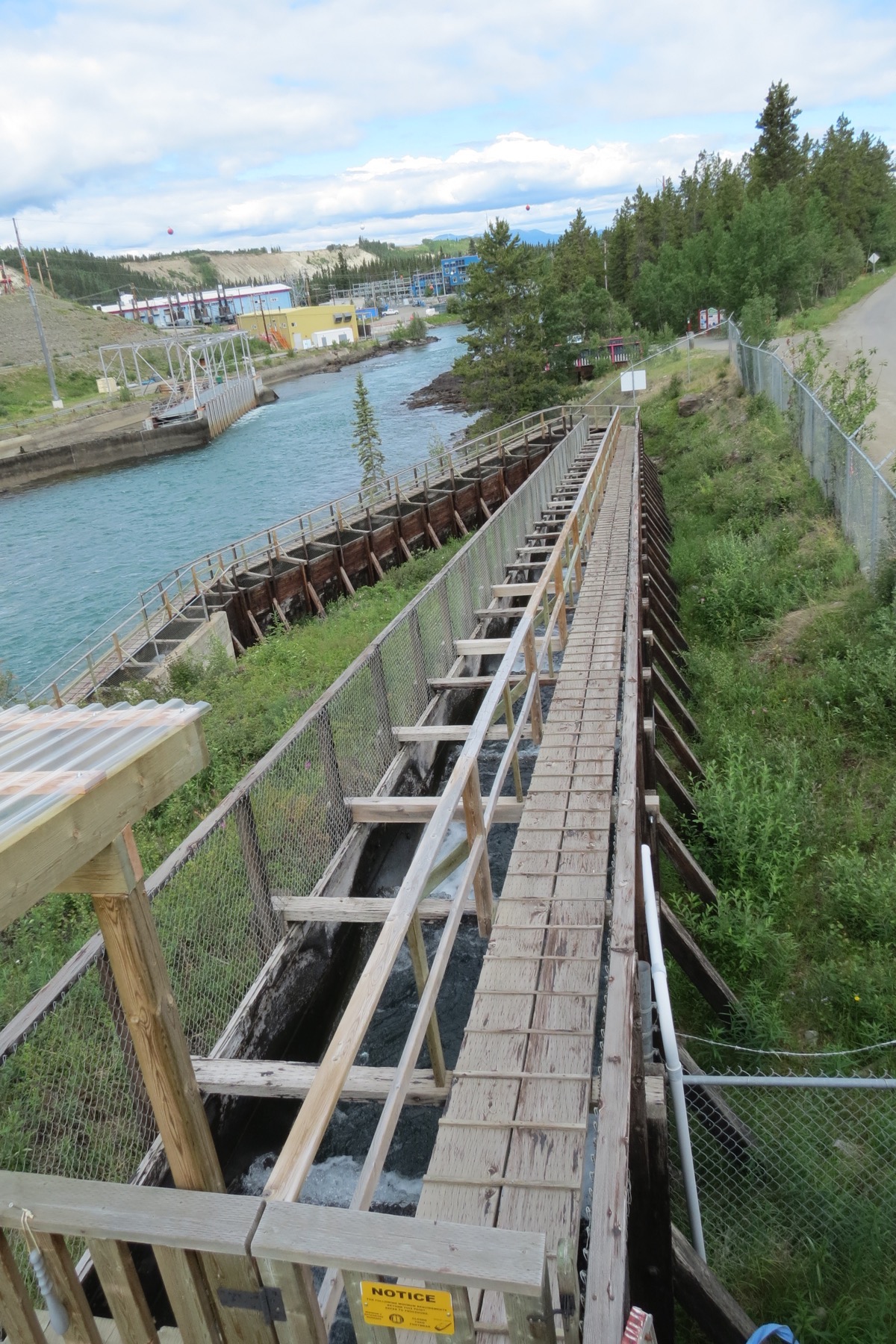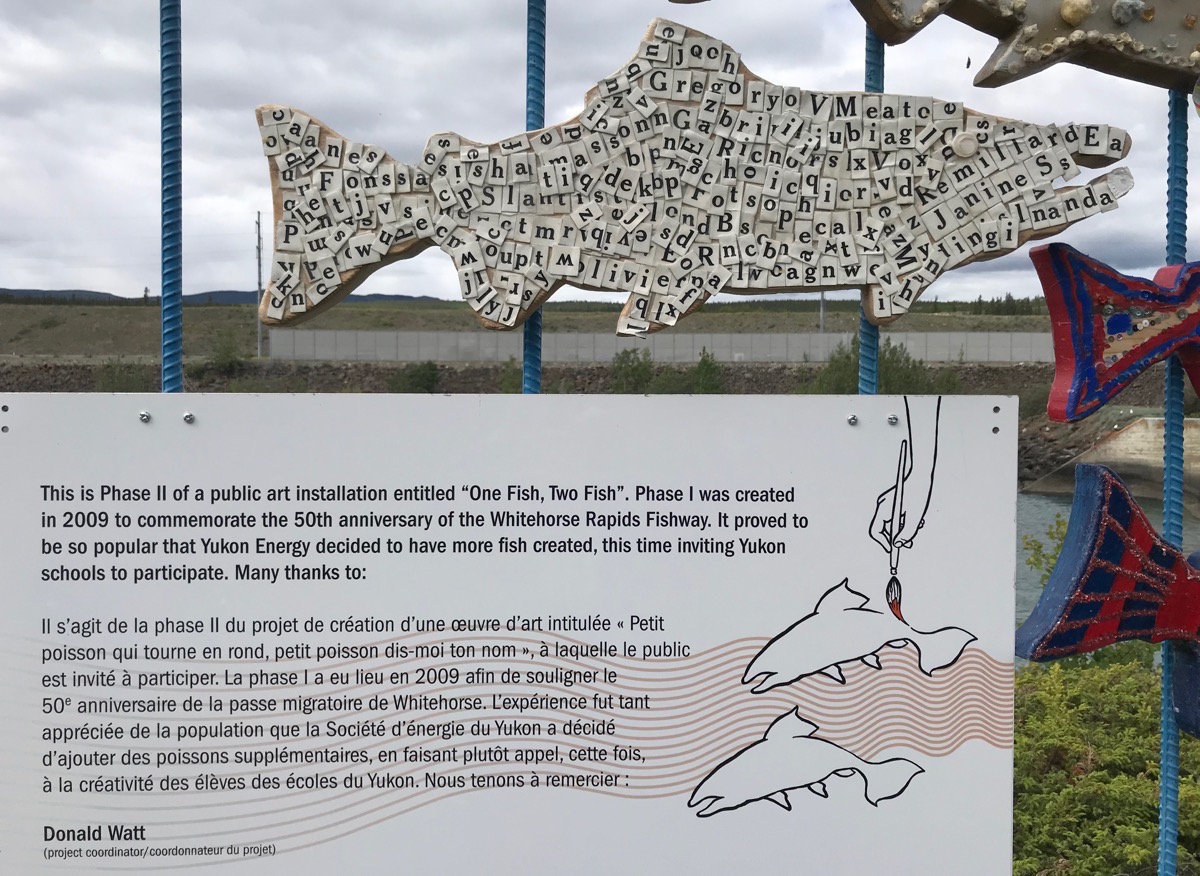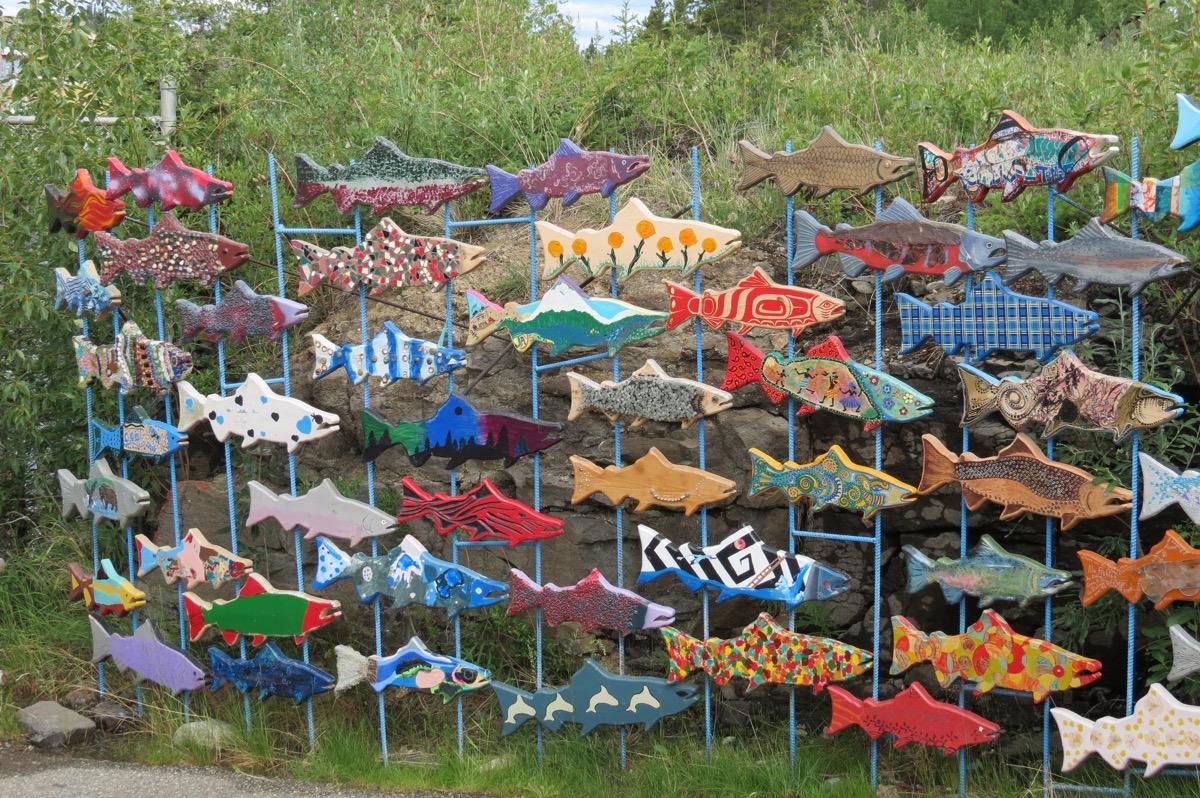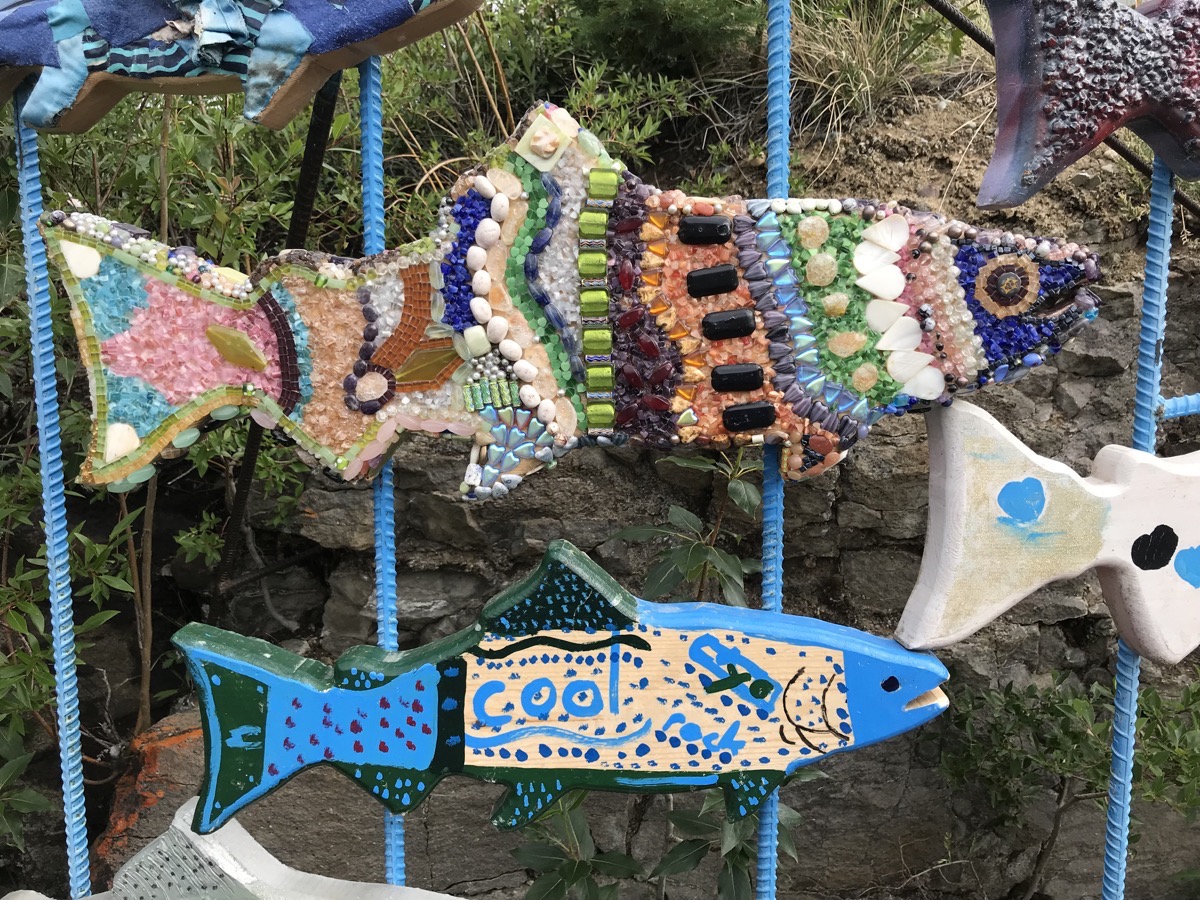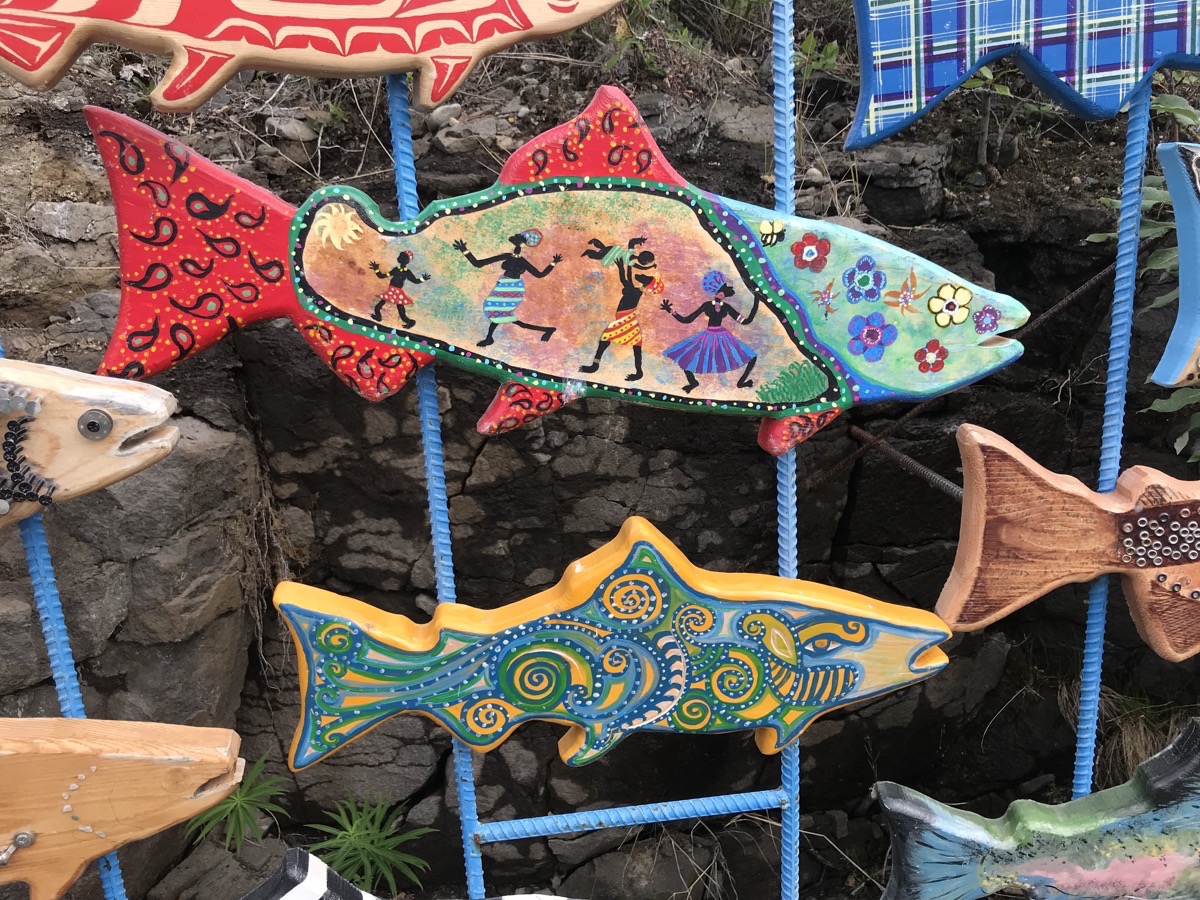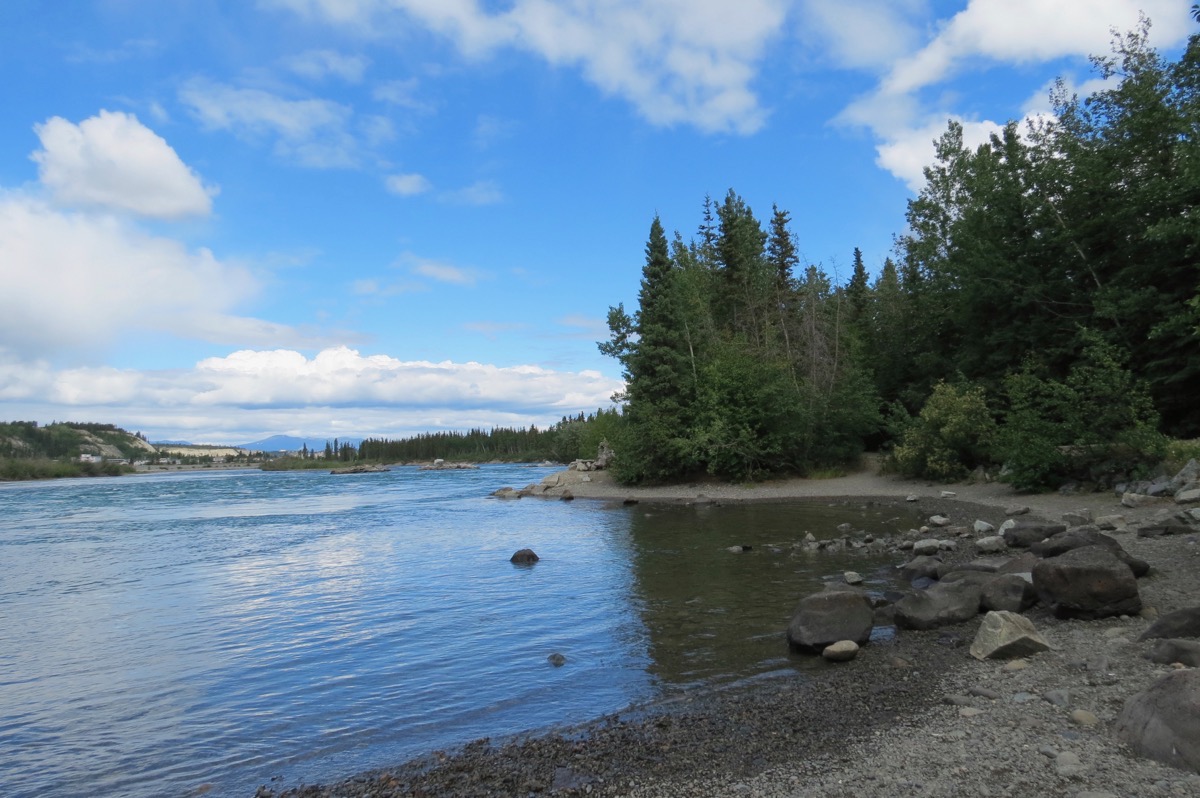 A beautiful day for a hike along the Yukon River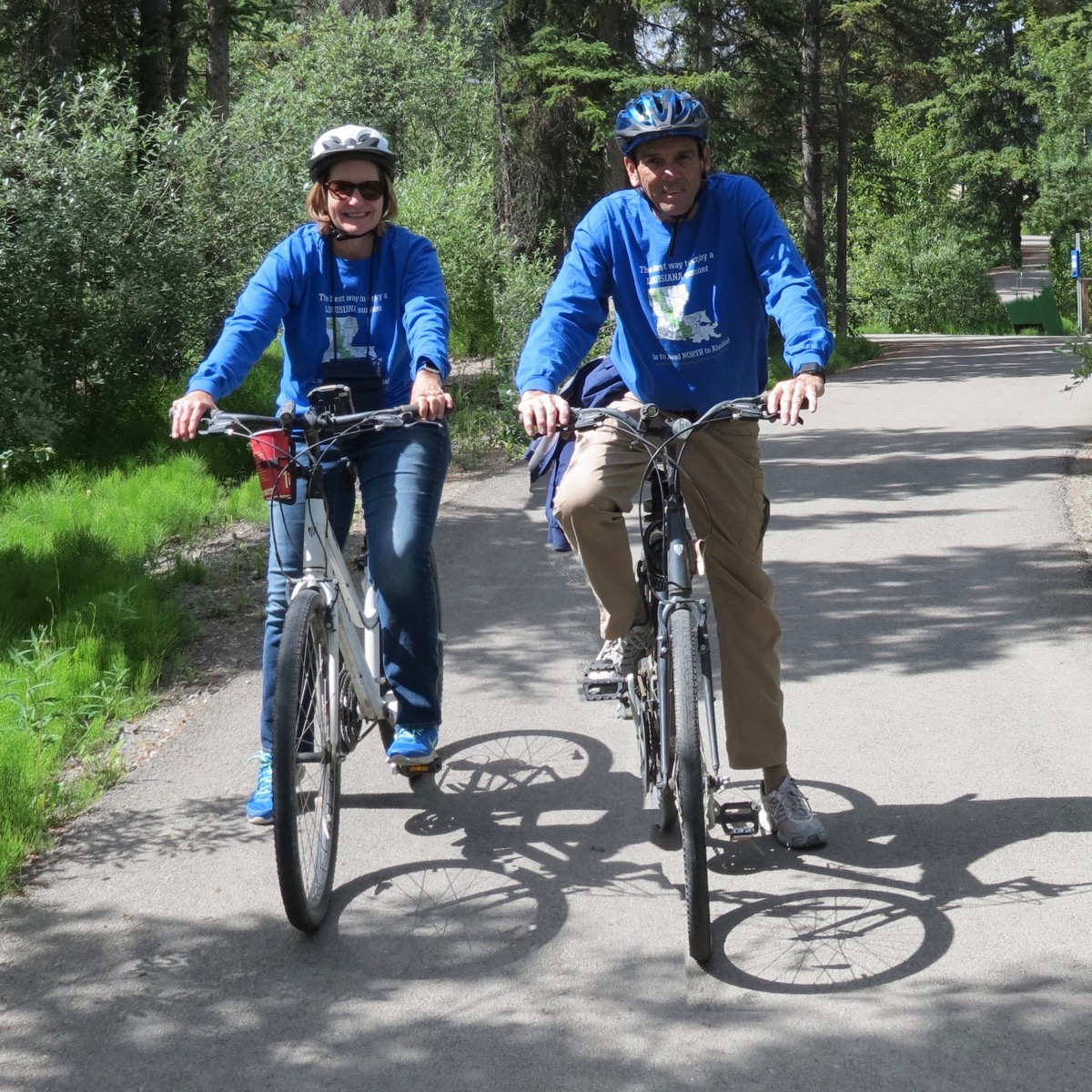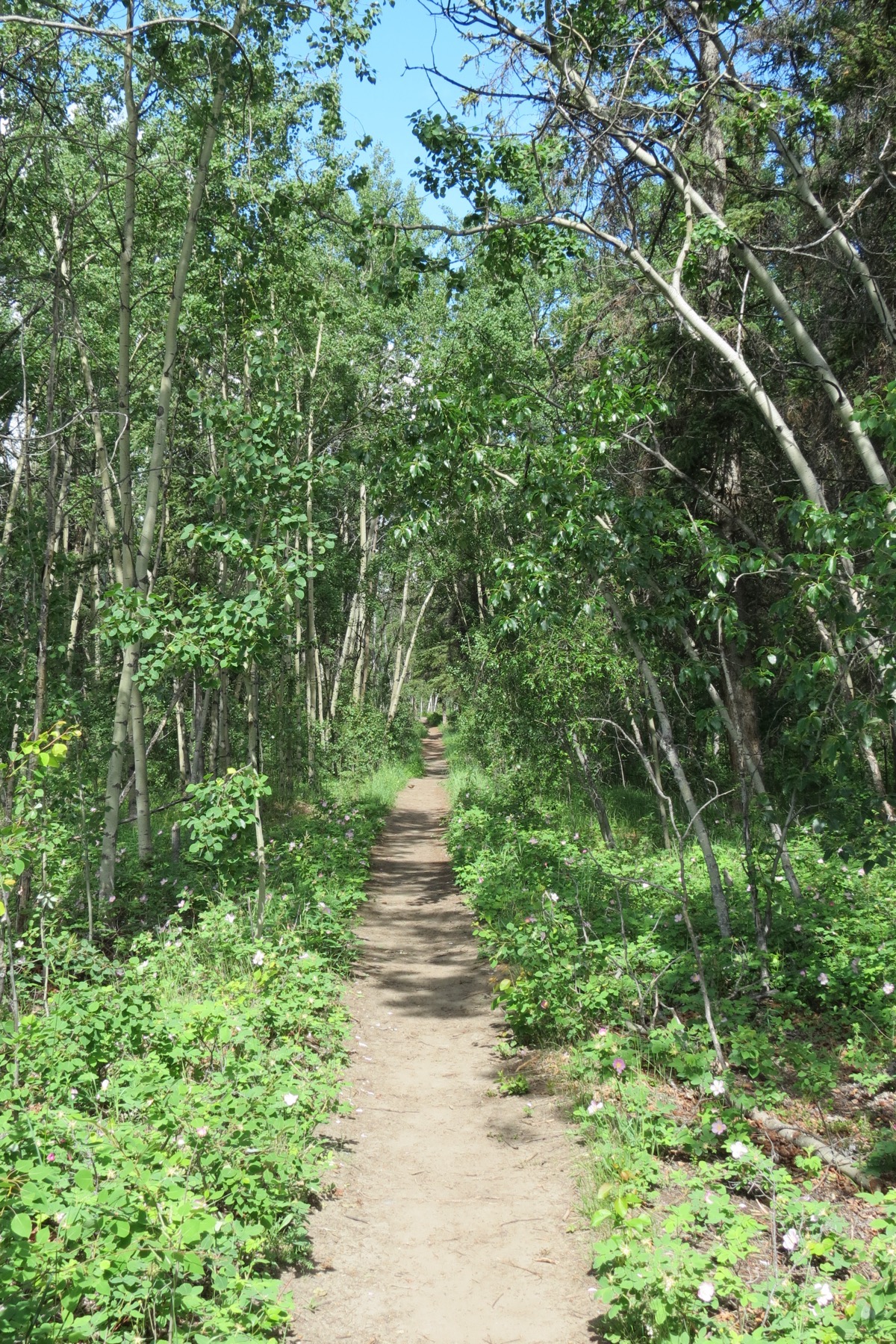 Trip Statistics:
Hi Country RV Park - $23.89
Drove 14 miles in the Honda.