Day 32 - Teslin to Whitehorse
It was a beautiful morning when we woke up in Telsin this morning.  My phone says that sunrise this morning was at 4:28AM at it was 49 degrees.  We left the campground this morning at 10:15 for our 111 drive to Whitehorse.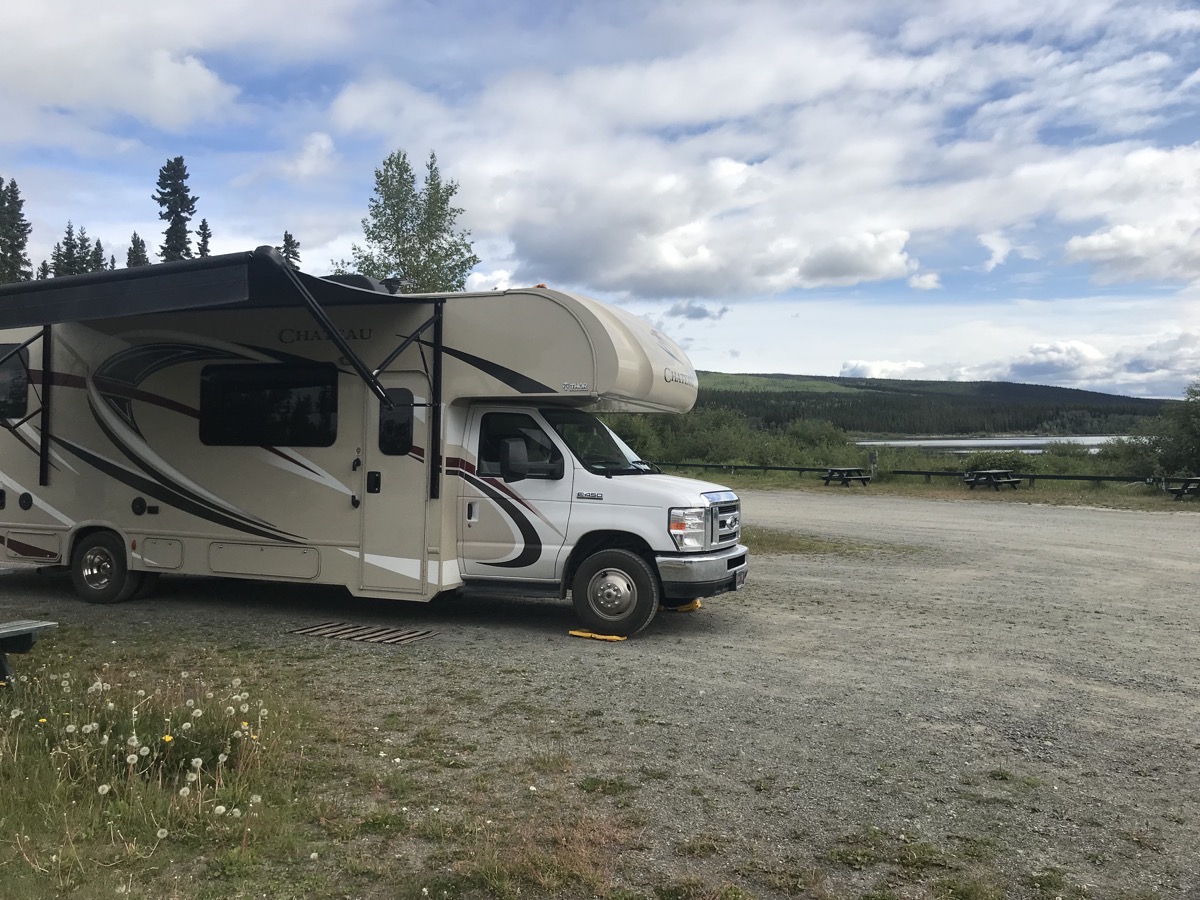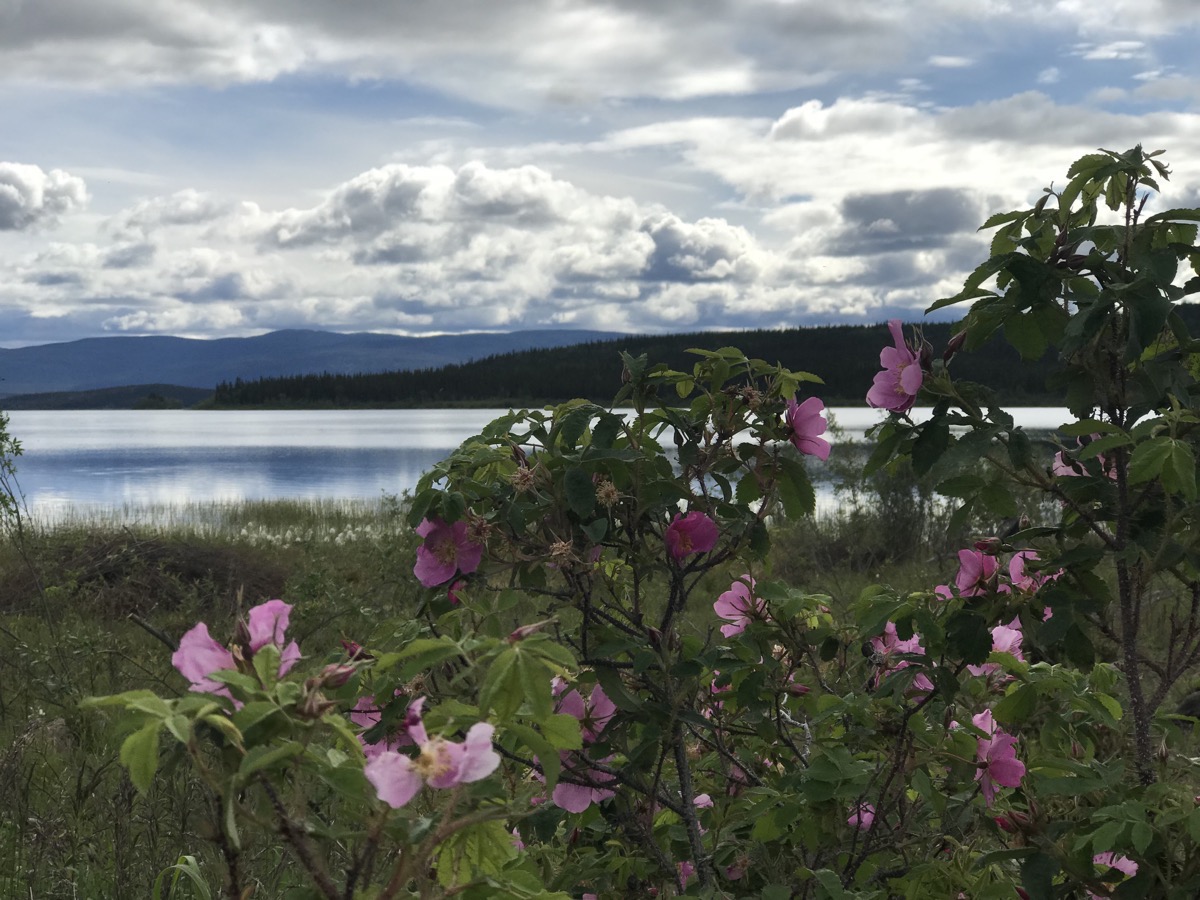 On the way out of town (or 3.6 miles from the campground per yesterday's walk), we stopped for one more photo opportunity of the Totem Poles at the Heritage Center.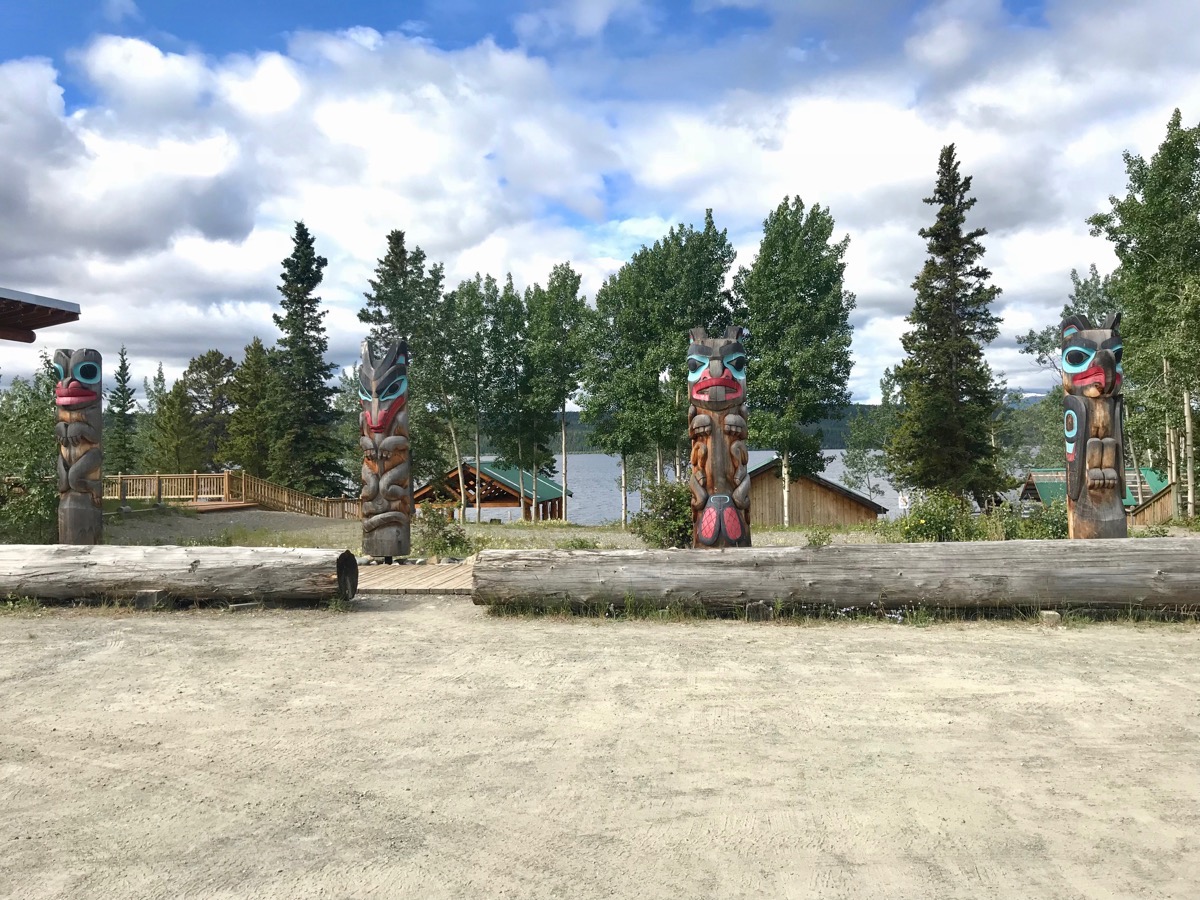 We stopped at Johnson's Crossing, one of the original lodges on the Alaskan Highway, for a delicious cinnamon roll and to take a picture of the Teslin Bridge.  This bridge is the third longest span on the highway.  It was constructed with a very high clearance to allow steamers of the British Yukon Navigation Company to transport goods from Whitehorse to Teslin.  Ironically, once the bridge was built the transportation of goods by water ceased.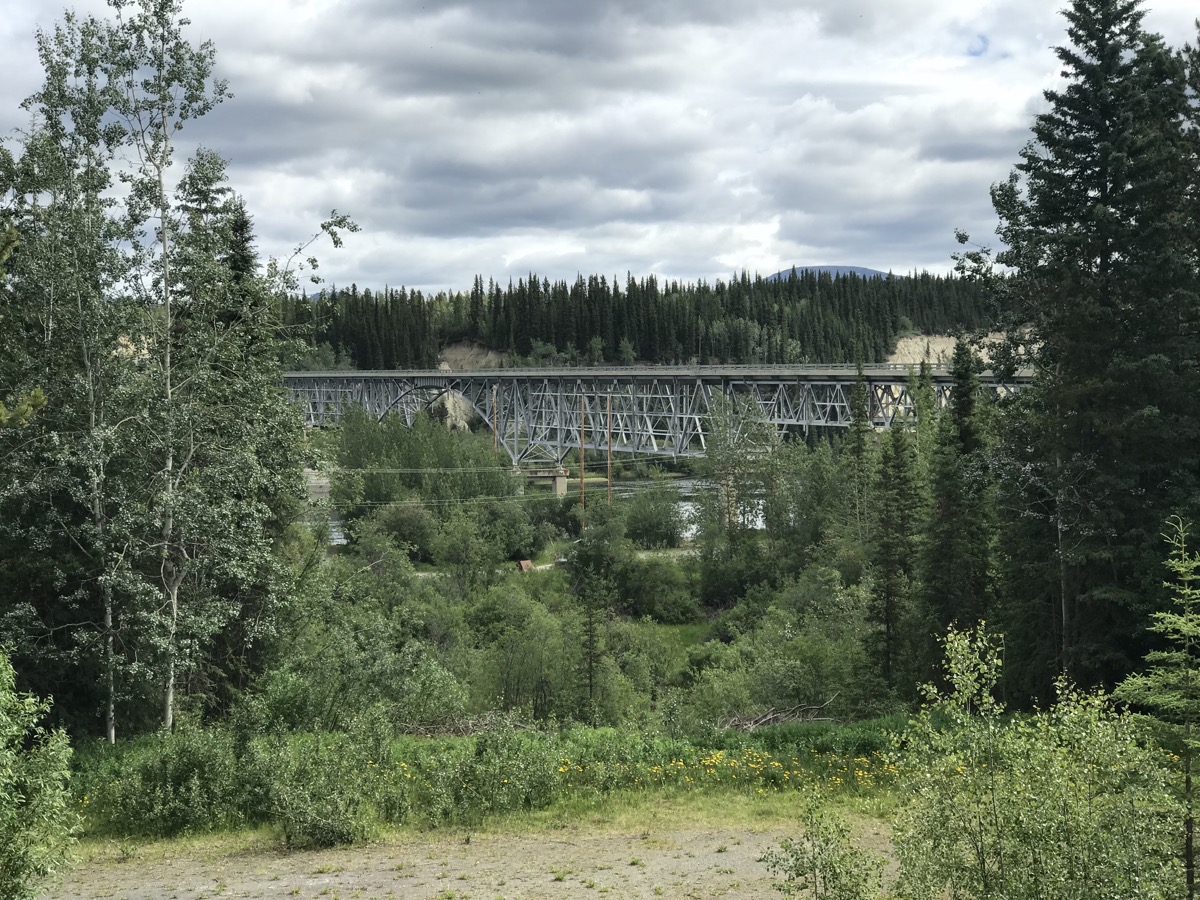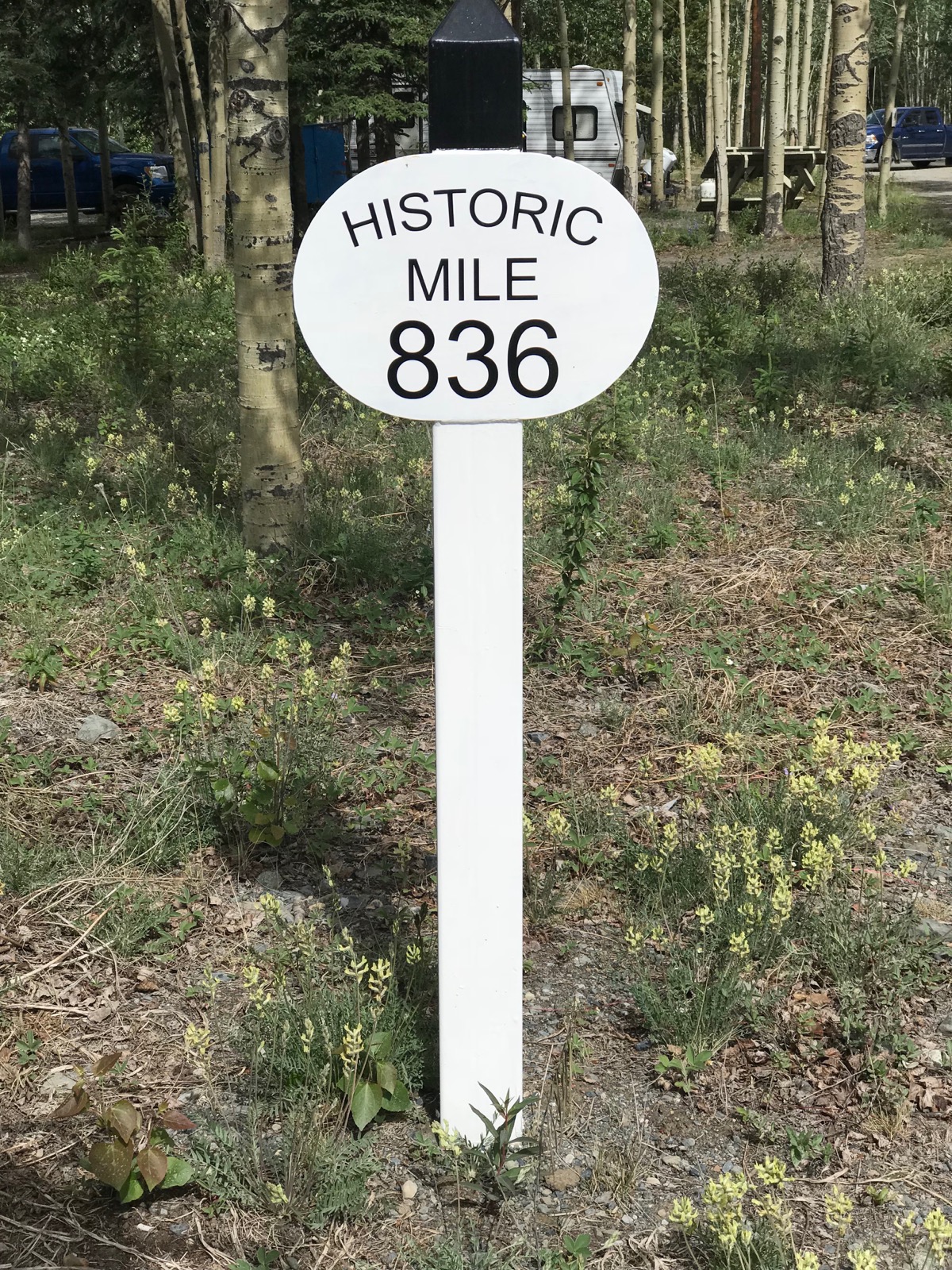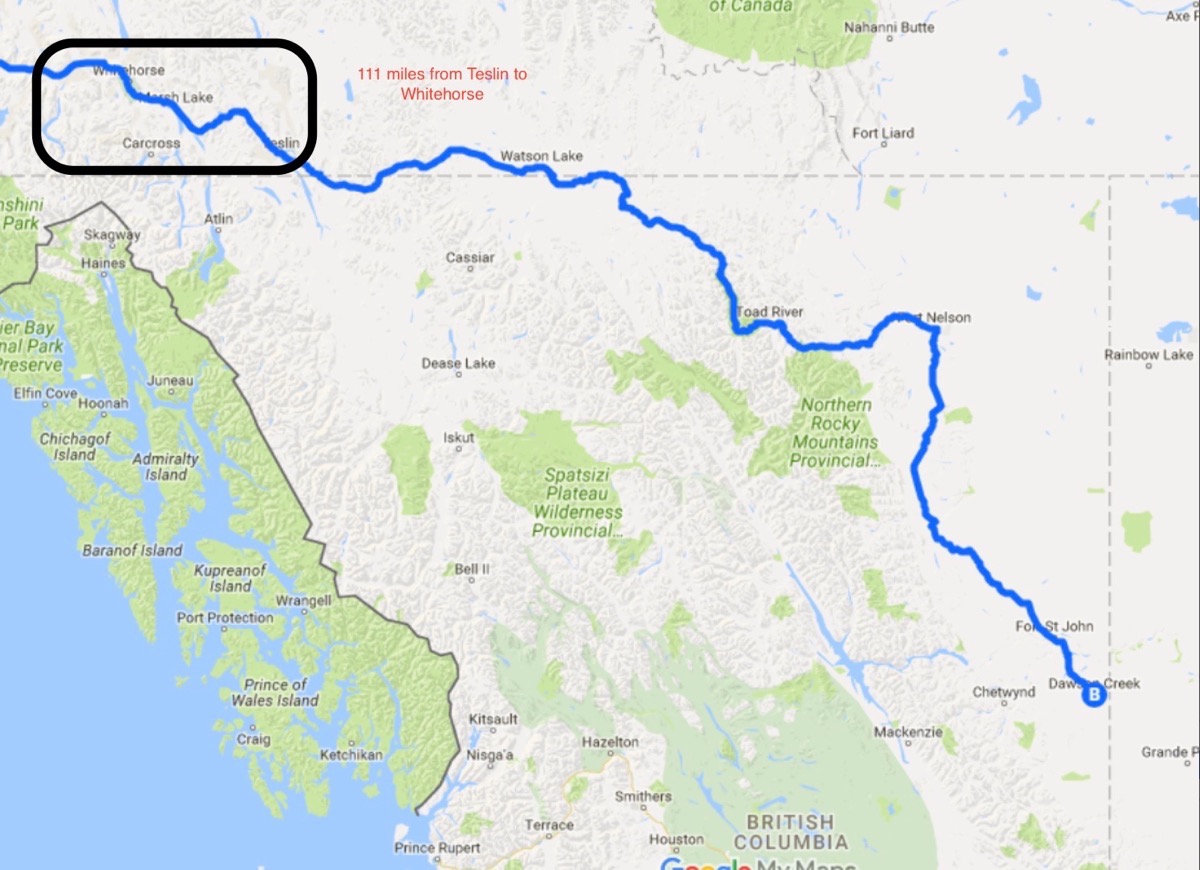 Our route today along the Alaska Highway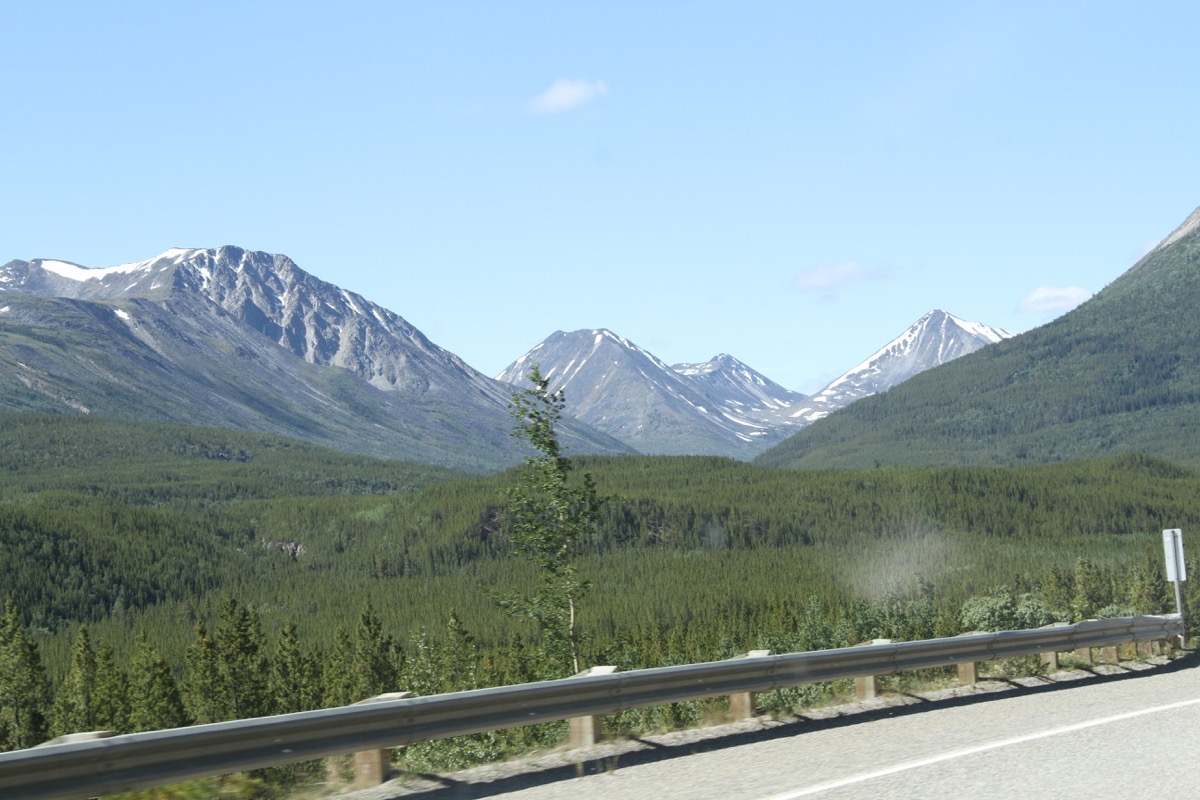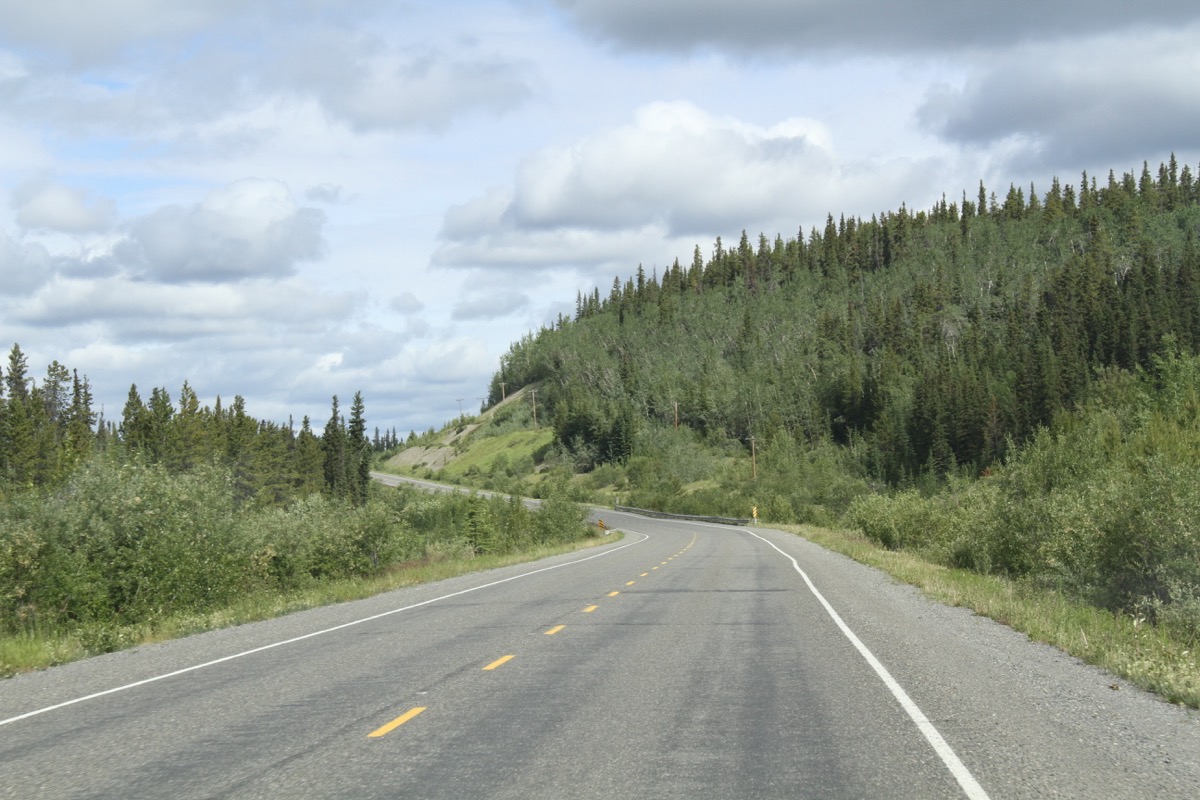 Whitehorse, YK
Whitehorse is the capital of Yukon and serves as the center for transportation, communications and supplies for Yukon.  The population is 26,418 which seems like a huge city when compared to the one and two block towns we've stayed in to get here.  We spent the afternoon walking around downtown, visiting the tourist center and touring  the log cabin church.  Afterwards we went grocery shopping at Walmart and their "real" grocery store Save More.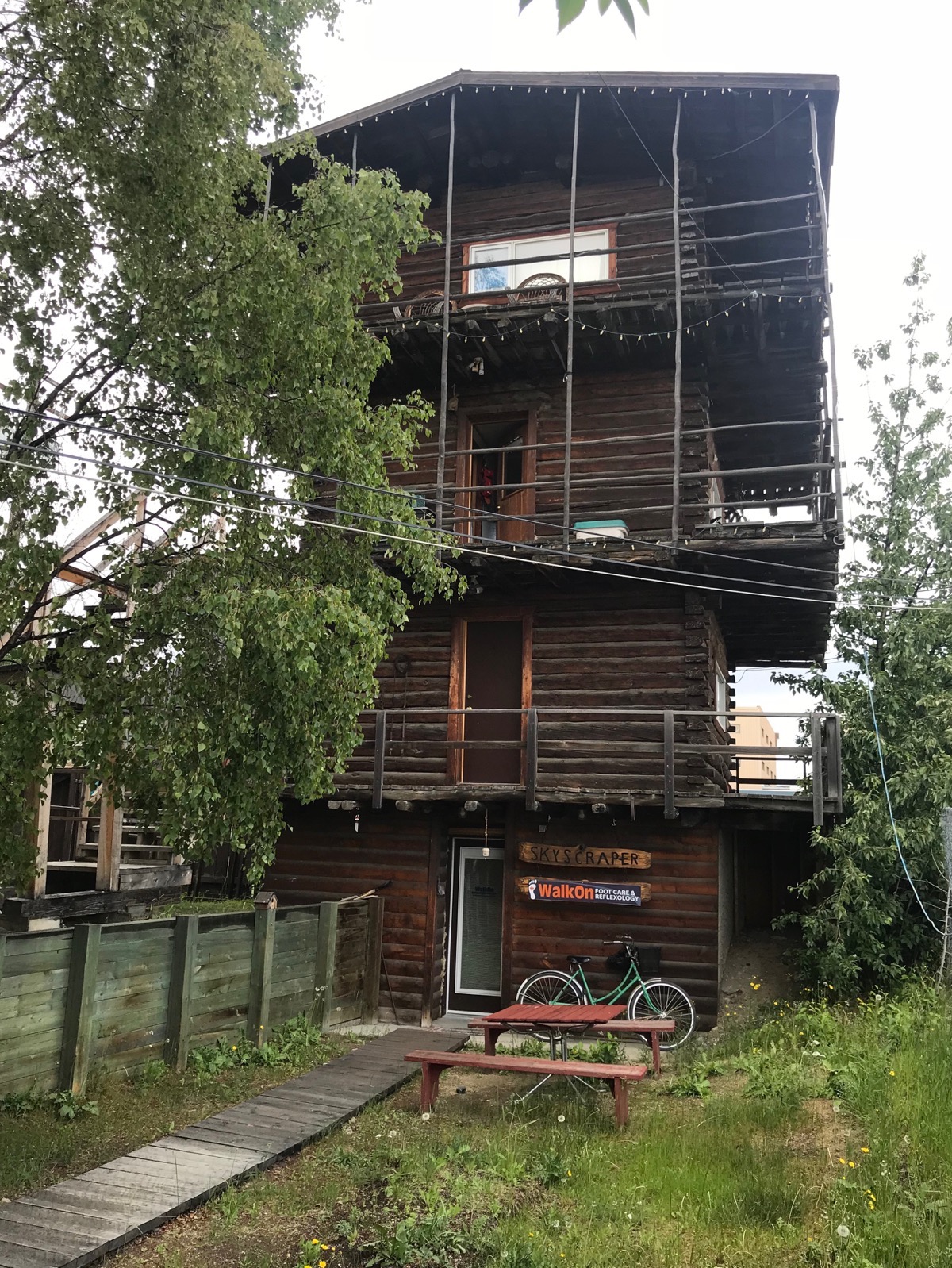 A Yukon Skyscraper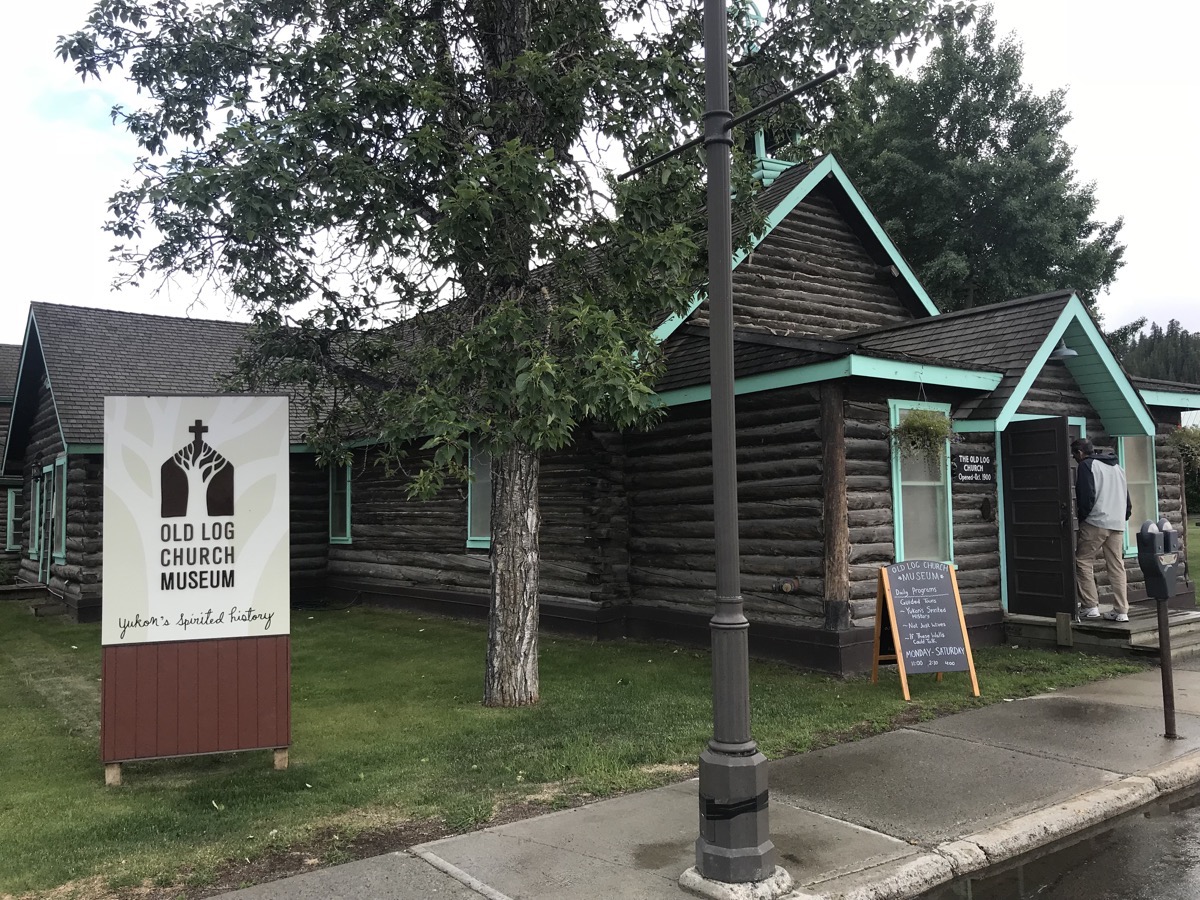 Old Log Church Museum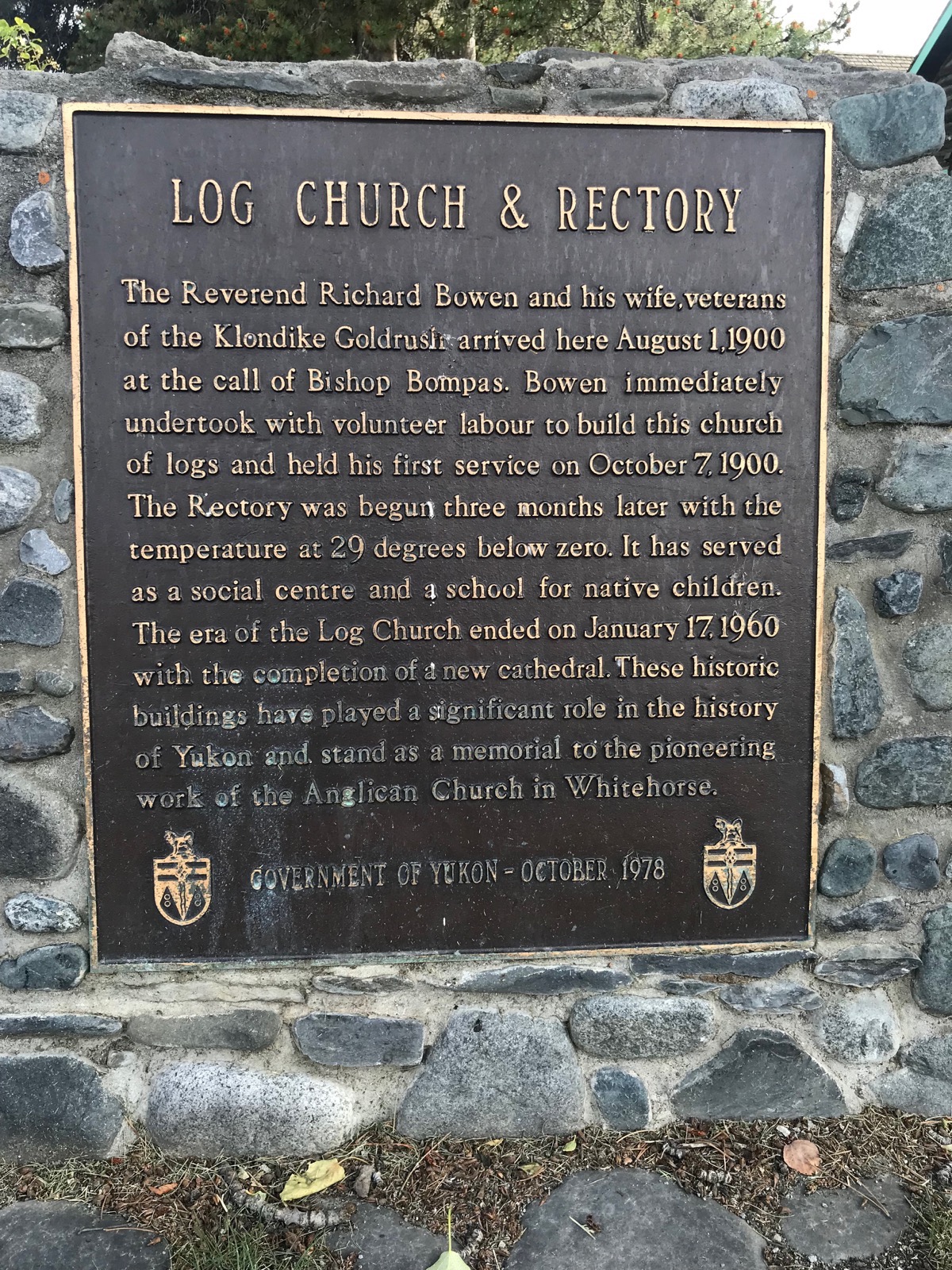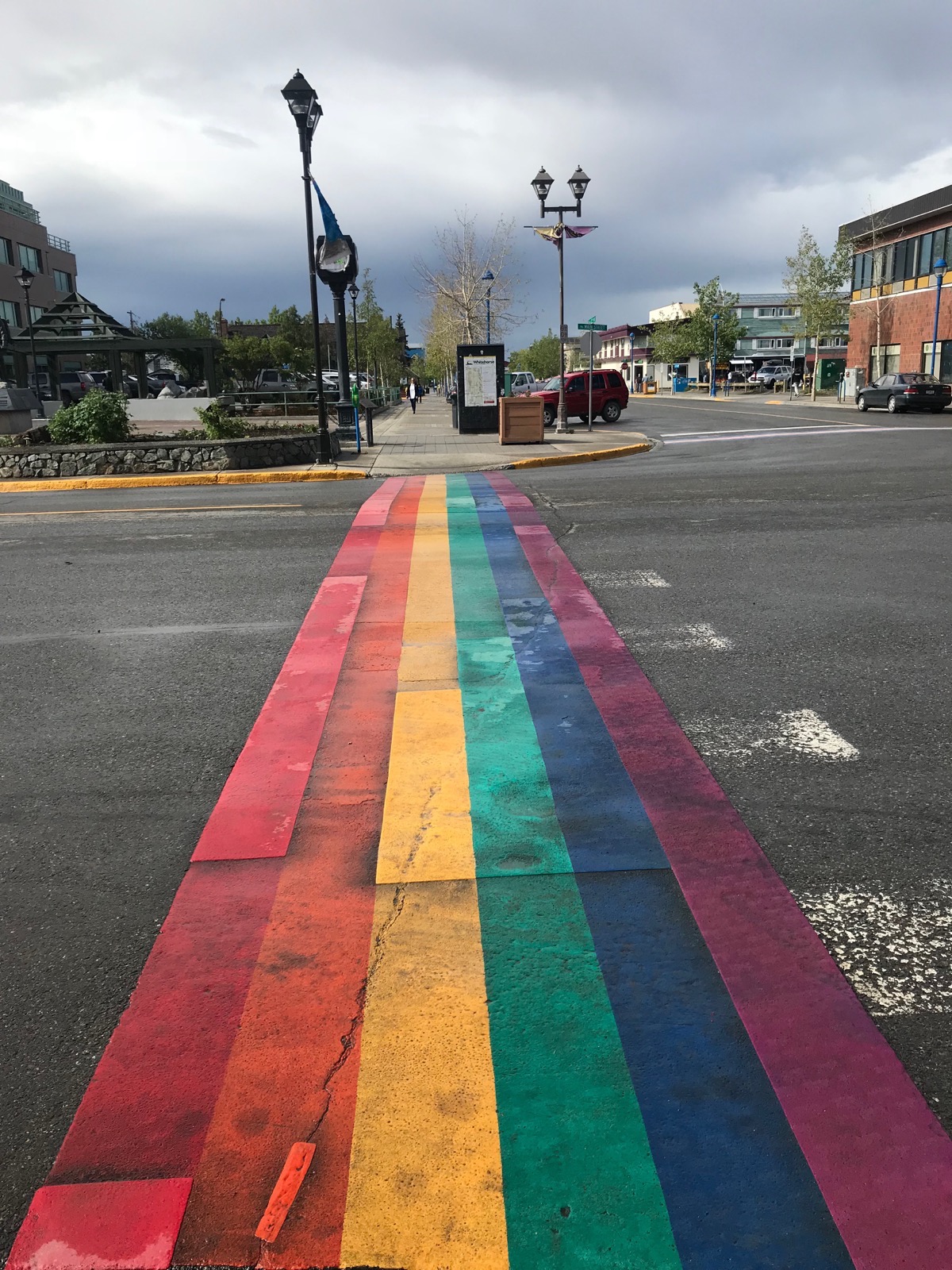 Colorful Crosswalk in Whitehorse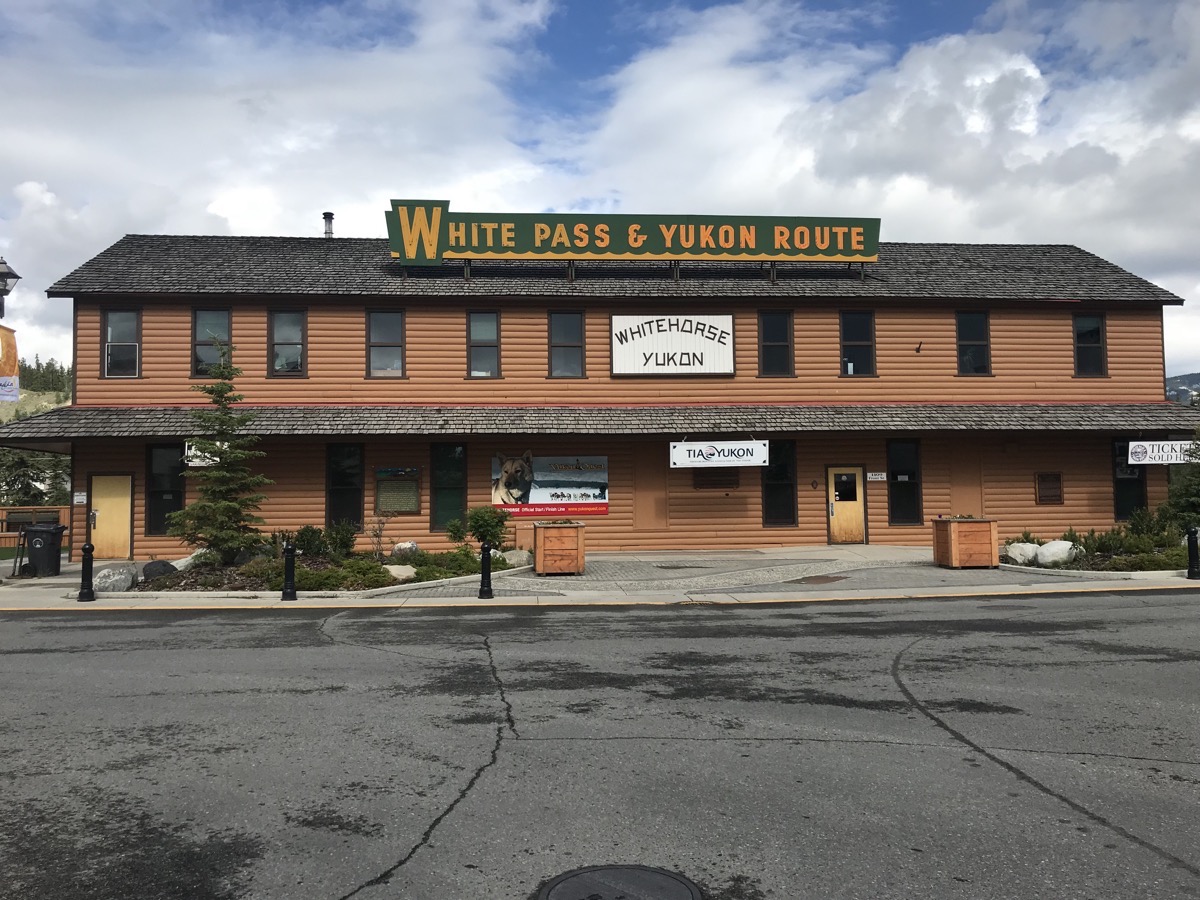 White Pass & Yukon Train Station in Whitehorse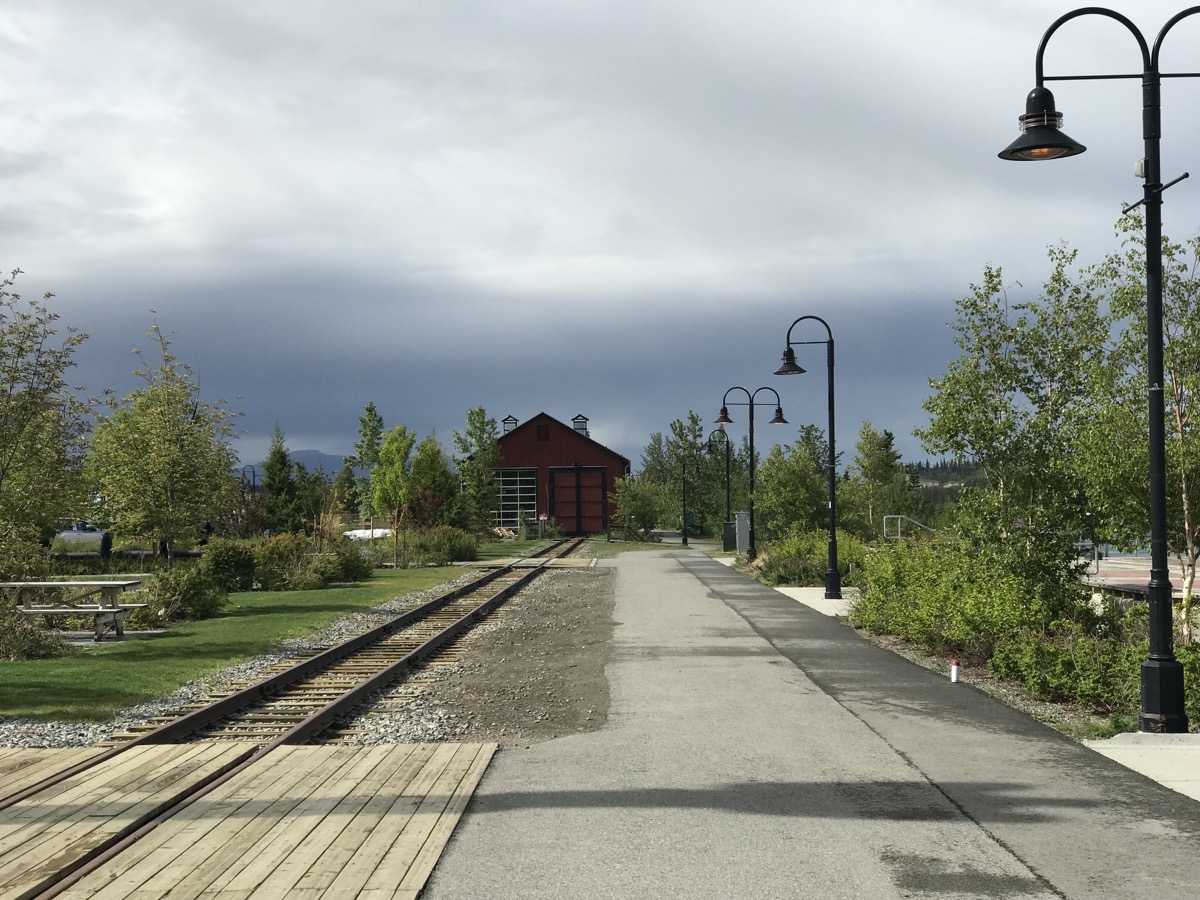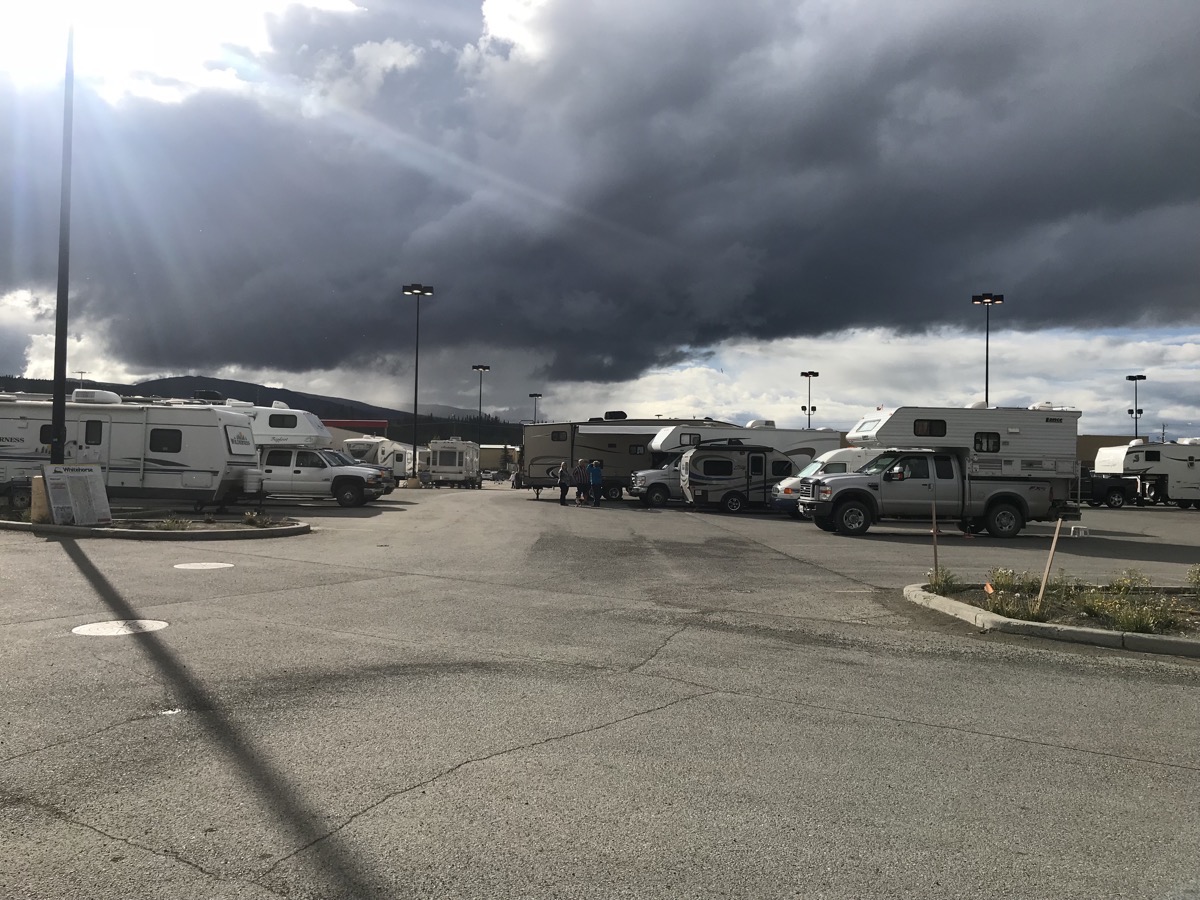 There were THIRTY RVs in the Whitehorse Walmart Parking at 7:00 tonight.  I wonder how many arrived after we counted them???
Trip Statistics
We are staying in the Hi Country RV Park in Whitehorse for $23.89 
We drove 104 miles in the motorhome and 11 miles in the Honda.  Our trip total is now 5,323.