Day 31 - Watson Lake to Teslin, Yukon
It was another beautiful day when we woke up!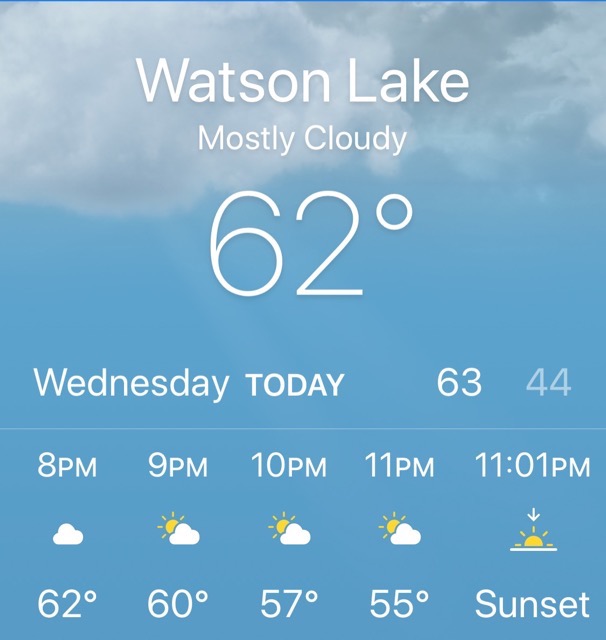 Before we left Watson Lake, Tom added air to the motorhome tires.  When we pulled out of the garage parking lot, we saw this cute duo stopped at the Sign Post Forest.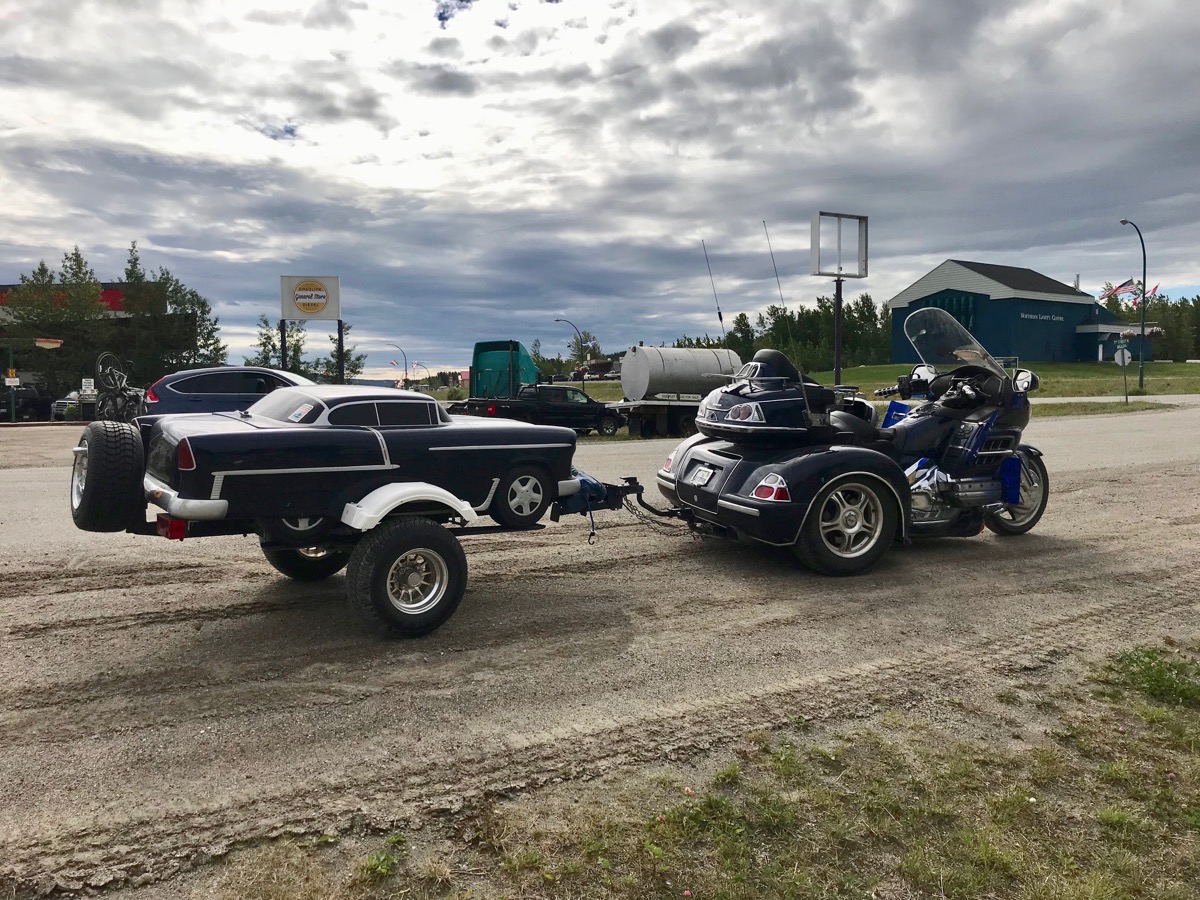 The 164 mile drive was on good road, but in  a very remote area with some beautiful scenery. In that entire drive we saw very few other vehicles and only two places to stop for gas.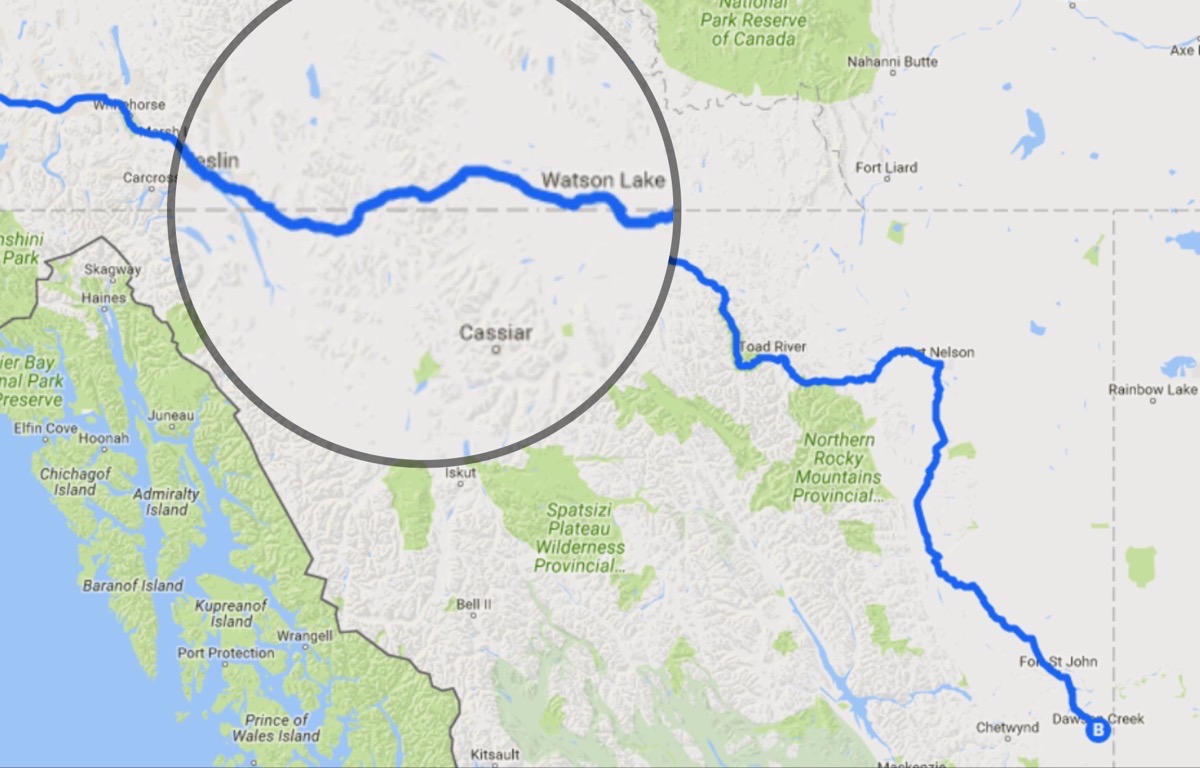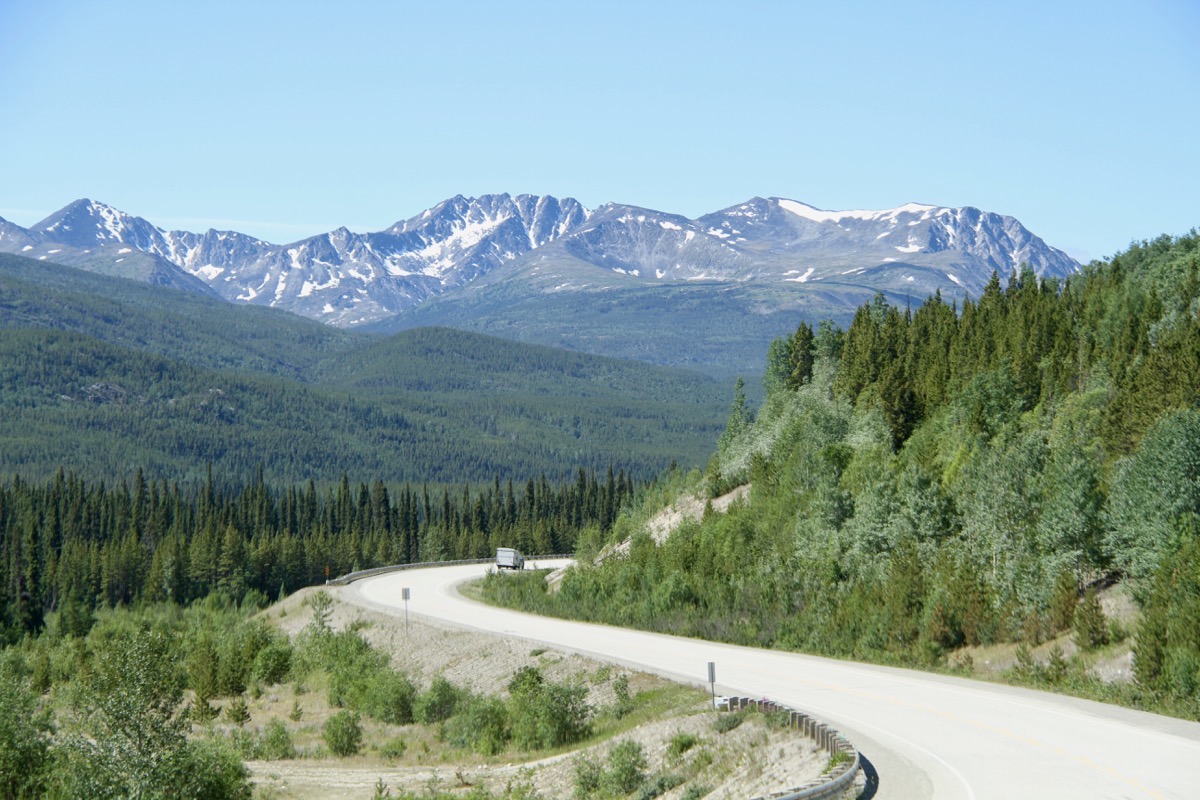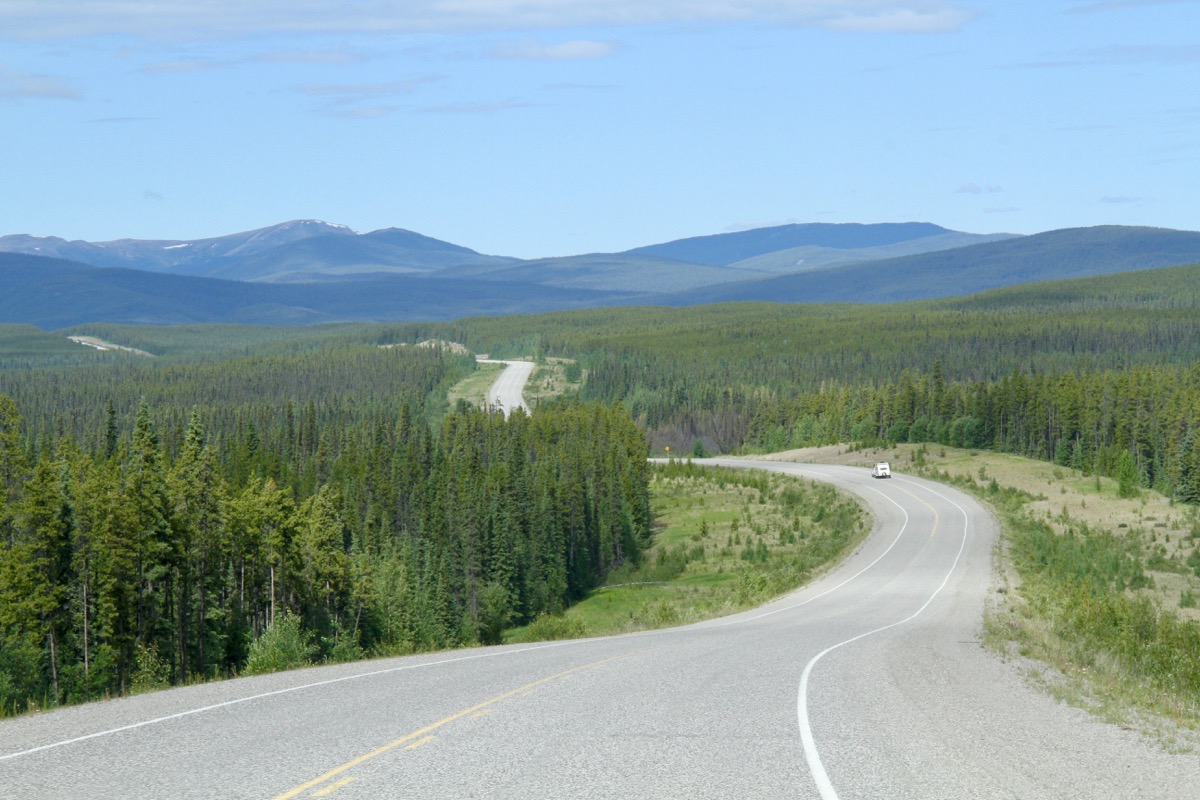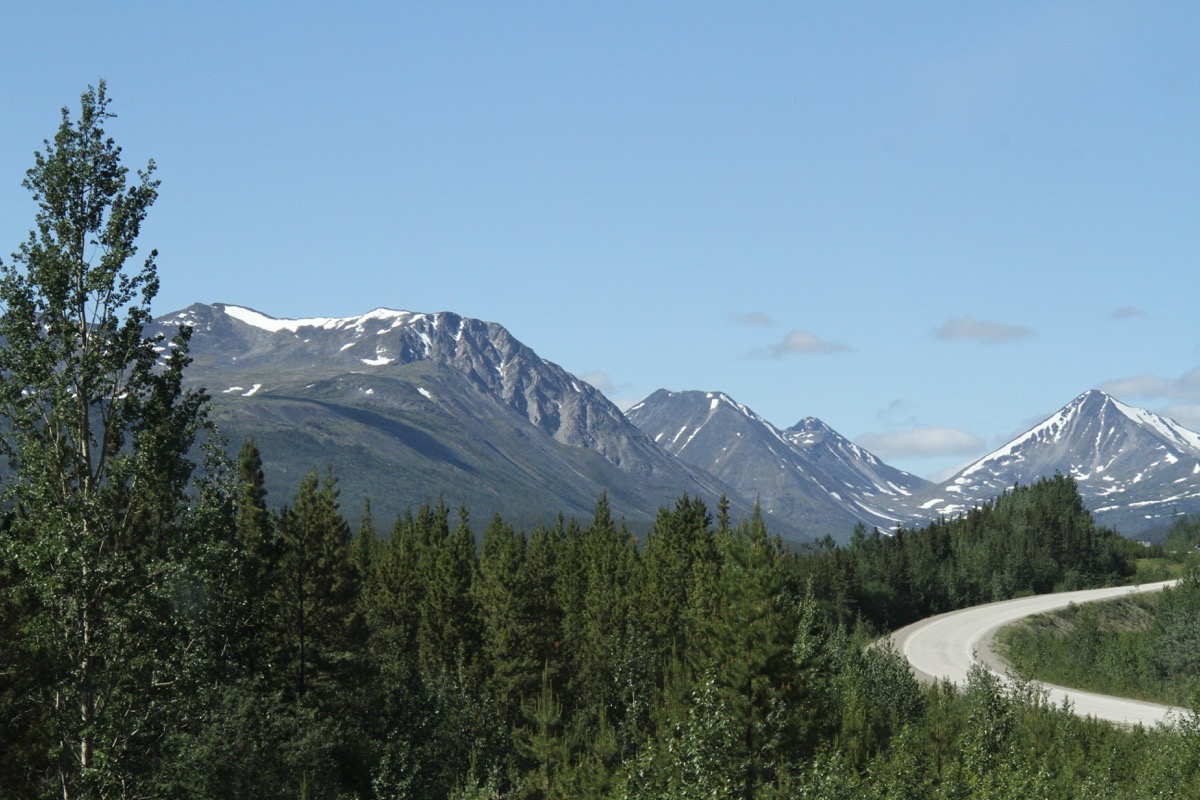 We stopped at the Continental Divide.  One side drains east into the Rancheria River, then to the Liard River, to the Mckenzie River and eventually reaches the Arctic Ocean.  The other side drains to the Swift River to the west which flows into the Teslin River to the Yukon River enroute to the Bering Sea (Pacific Ocean)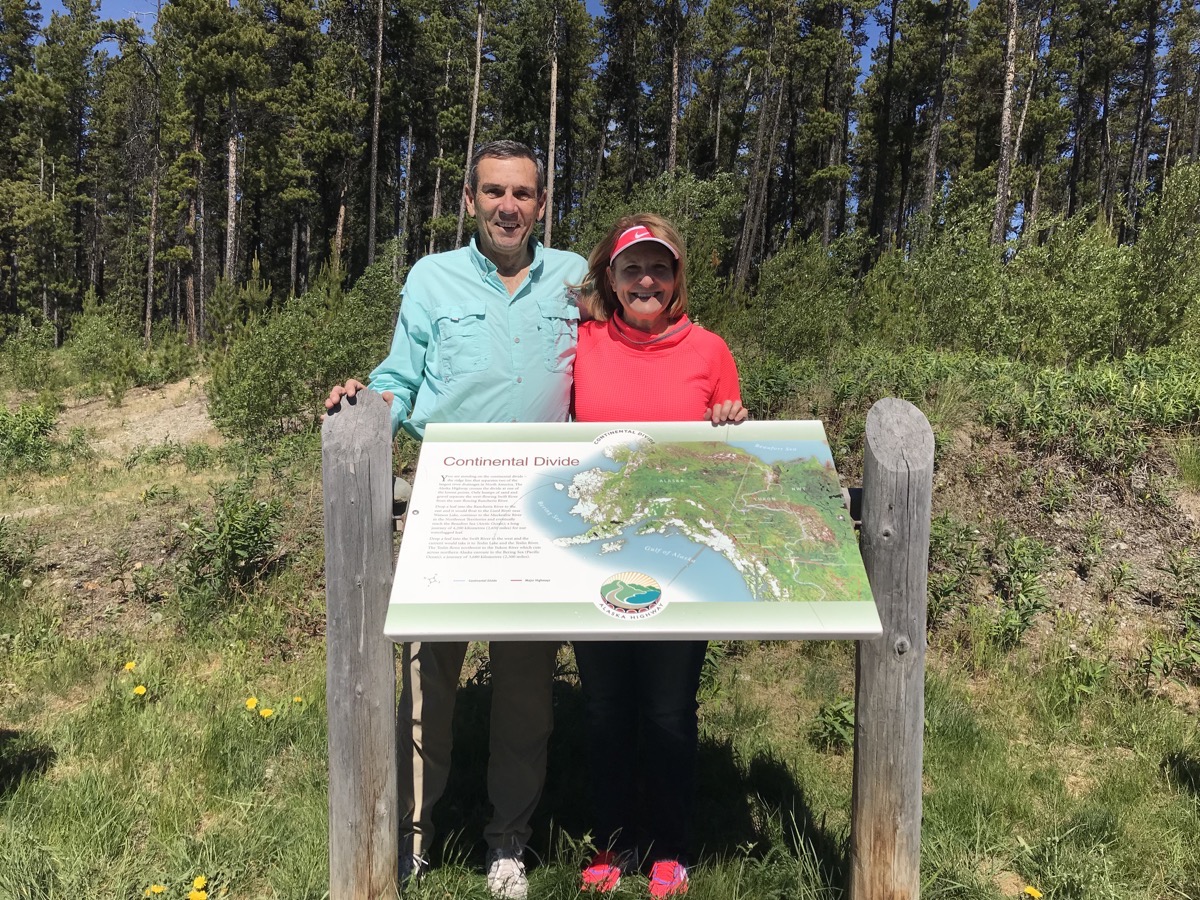 Teslin, Yukon - population 450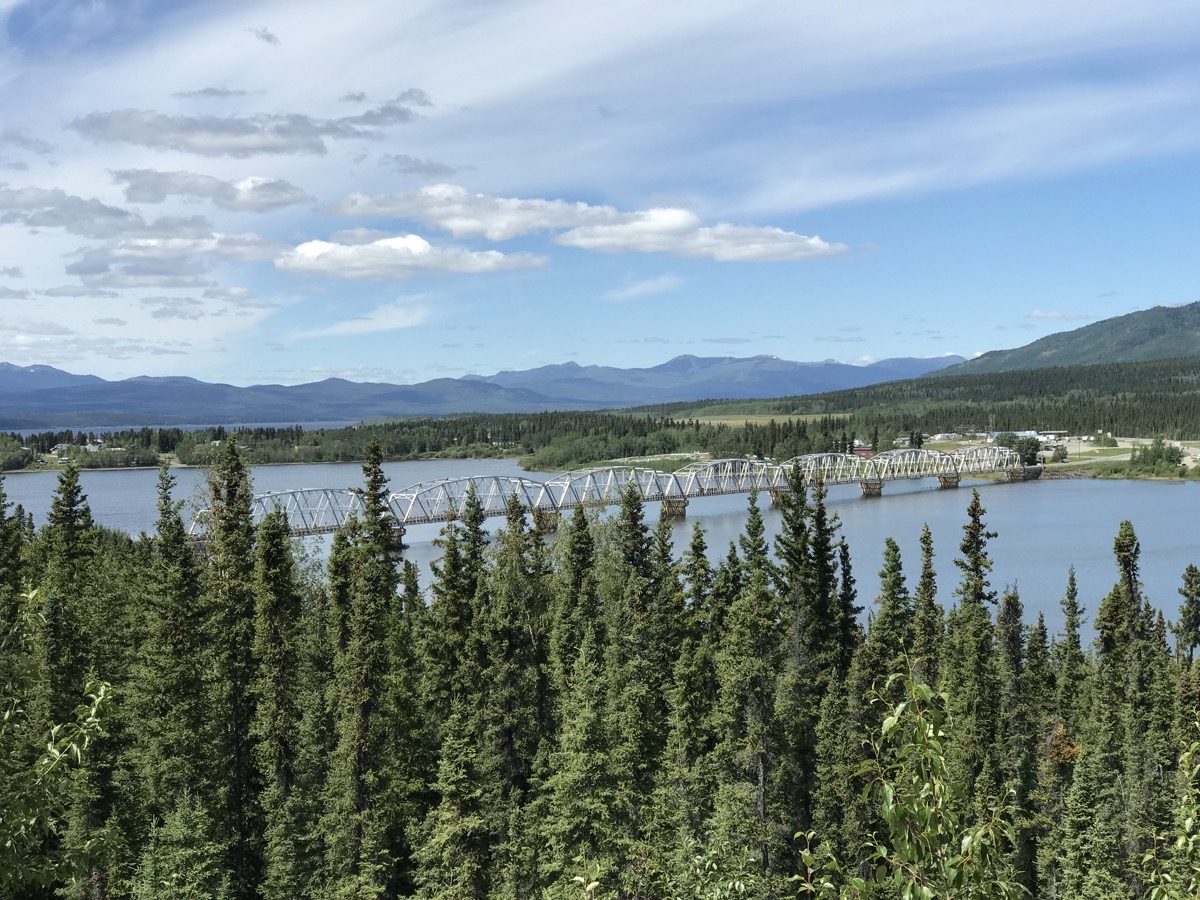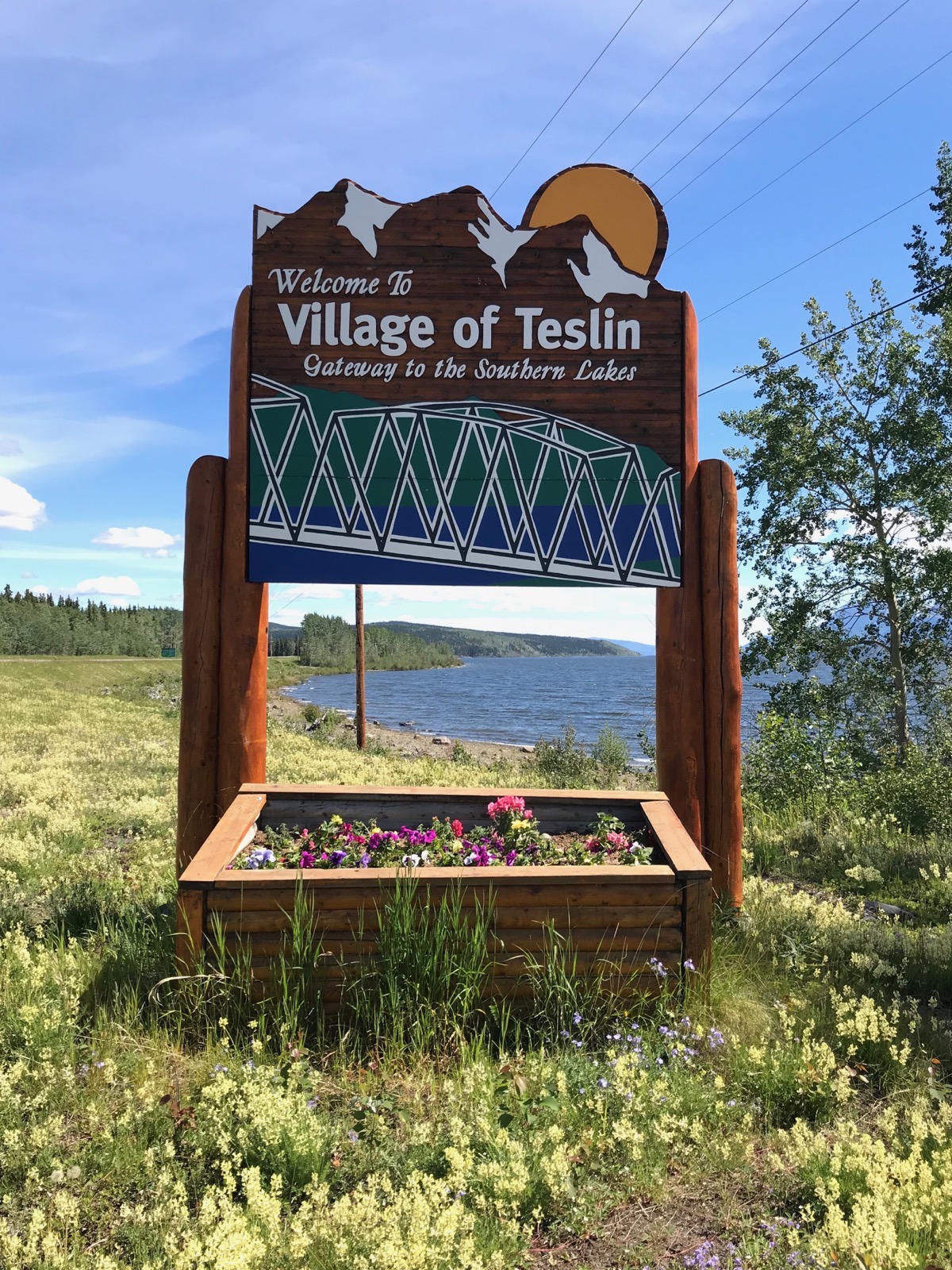 Once we pulled our motorhome into space 22 of theYukon Motel and RV Park, we walked across the street to check out the small grocery store and decided to walk what we though was a short distance to the TeslinTlingit Heritage Center.  The walk ended up being a round trip of 6.2 miles and the center was definitely NOT worth the effort.  There were some small totem poles out front and an interesting building design, but the displays were not worth the distance we walked.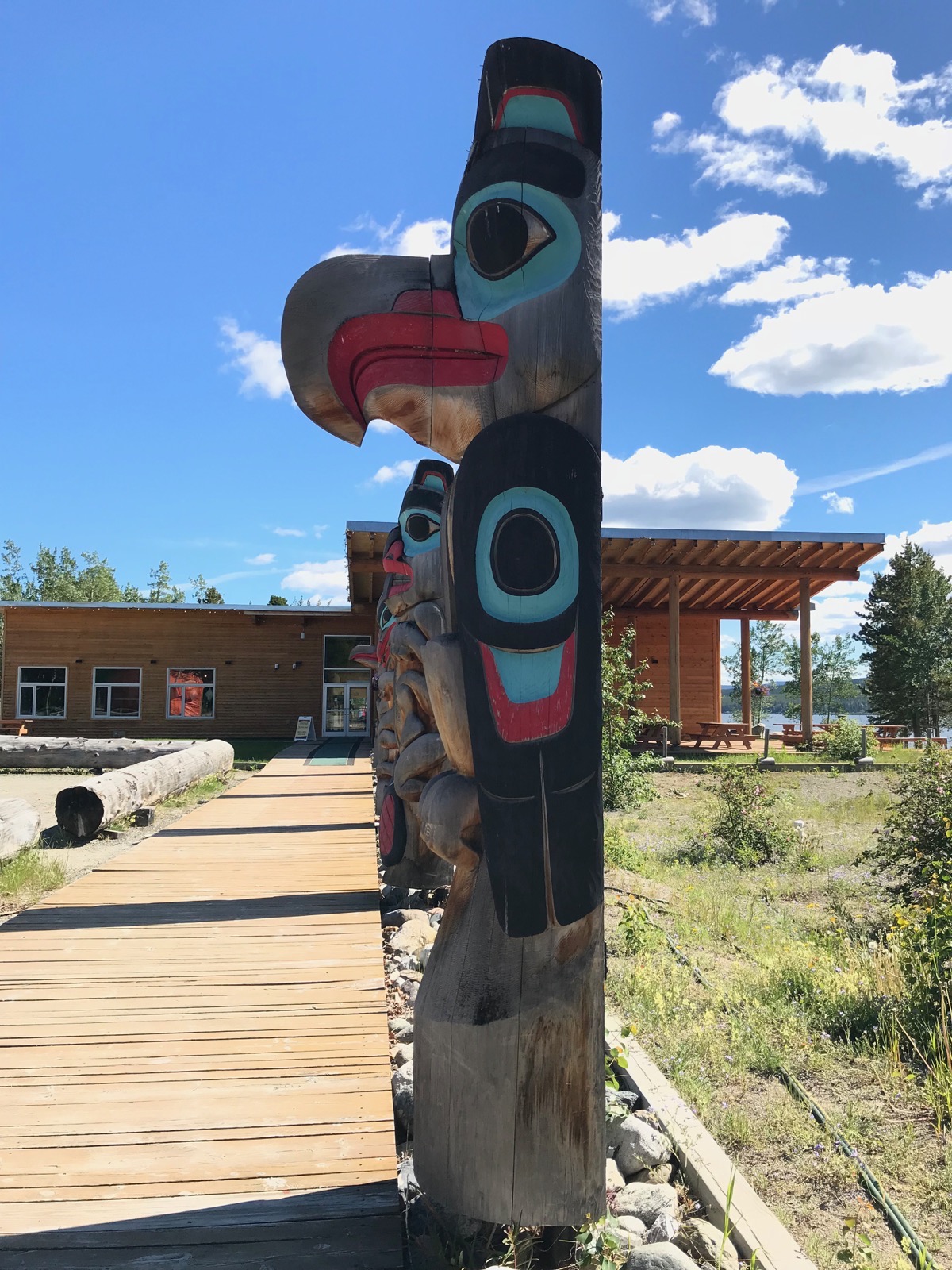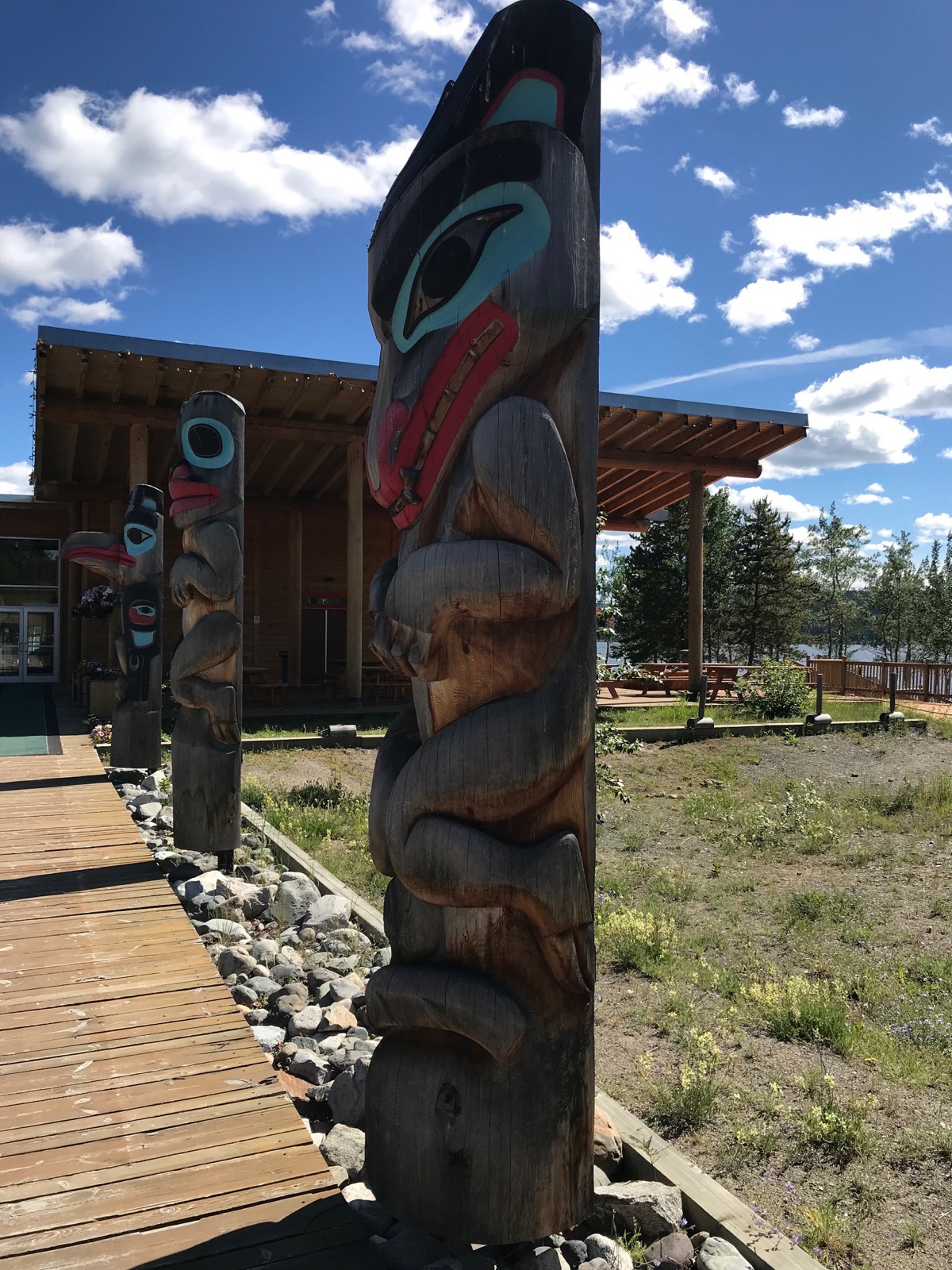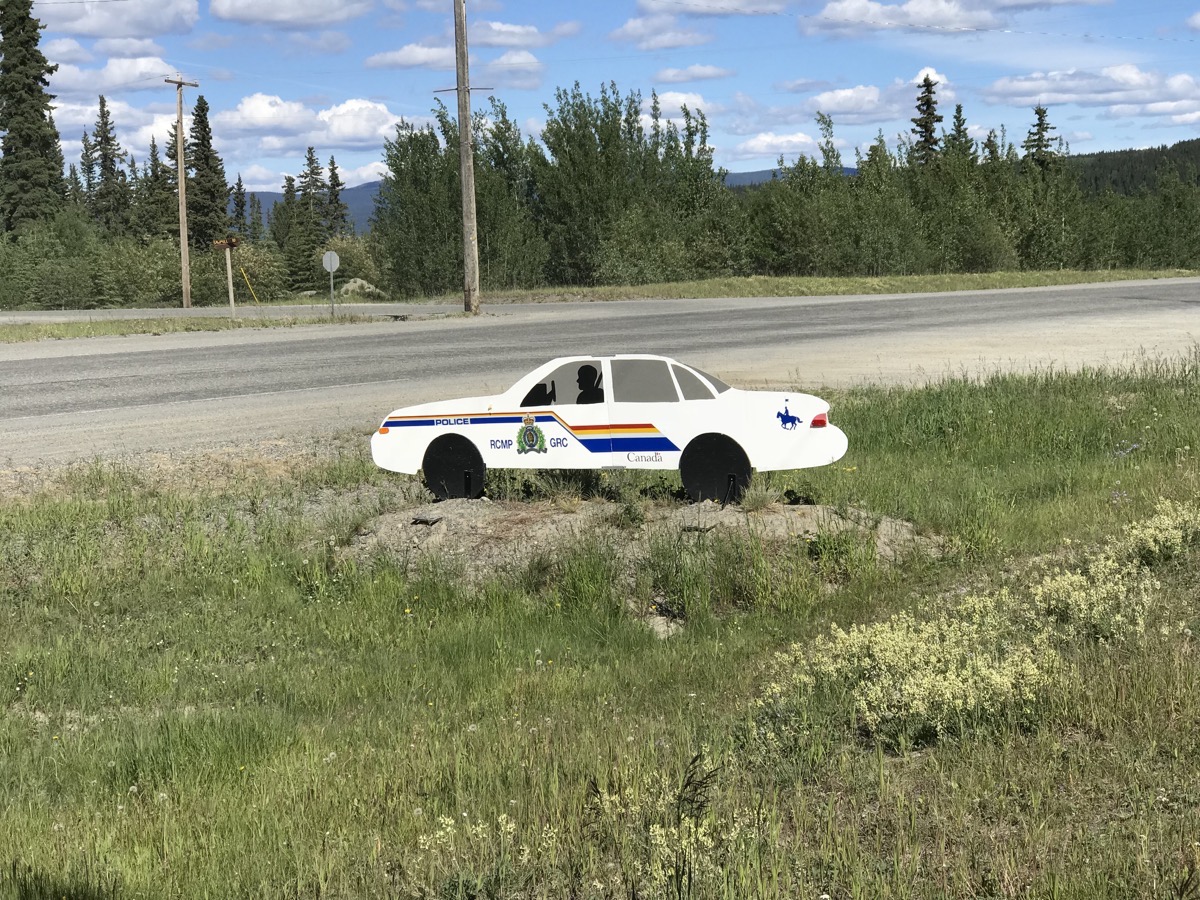 Be careful not to speed or you may get stopped by this wooden cut out of a police car!
Our new RV friends, The DeBols and the Richardsons invited us for hamburgers and potato salad this evening.  Both couples are originally from Michigan and RV full-time now.  We stayed at their campsite and visited until almost 9:00.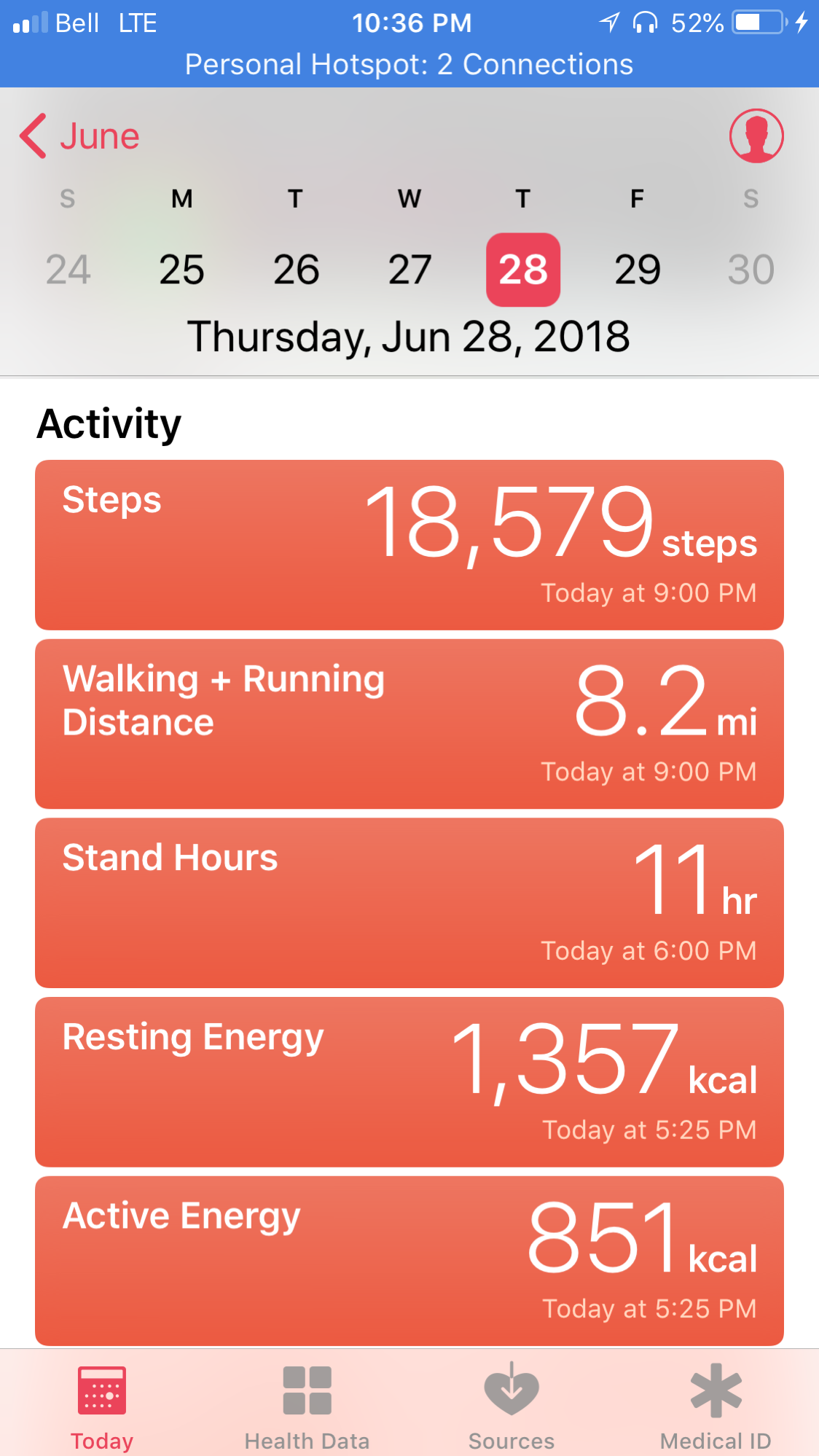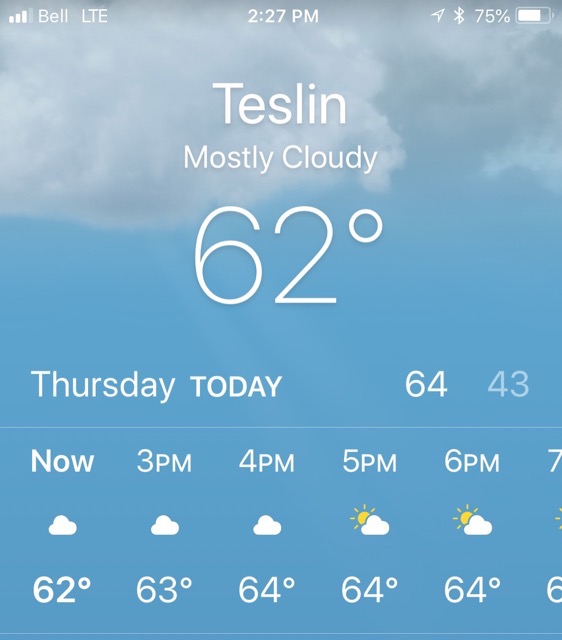 Trip Statistics
We are staying at the Yukon Motel and RV Park for  $27.06 (USD)
We drove 164 miles today.  Gas was  $3.87 (USD) per gallon today and the fill-up cost $146.76.
Sunrise was at 4:27AM and sunset was at 11:19PM