Day 26 - On the road between Dawson Creek and Pink Mountain
We left Dawson Creek this morning around 9:30 and drove the first 157 miles  of the Alaskan Highway to the Sikanni Chief RV Park—in the middle of nowhere, but along the Sikanni River.  The entire drive today was through pine forest with very little traffic in either direction.  We had a little intermittent rain while we were driving and after we stopped.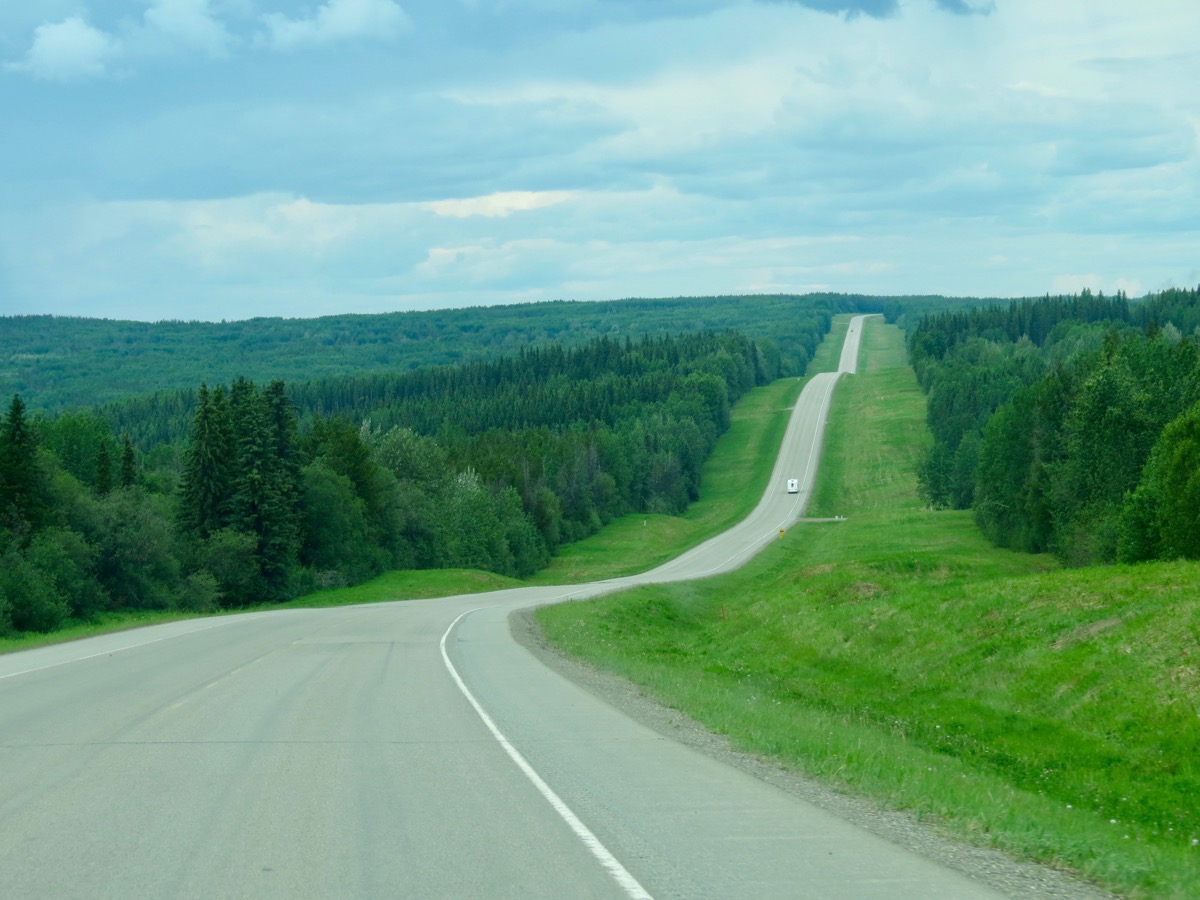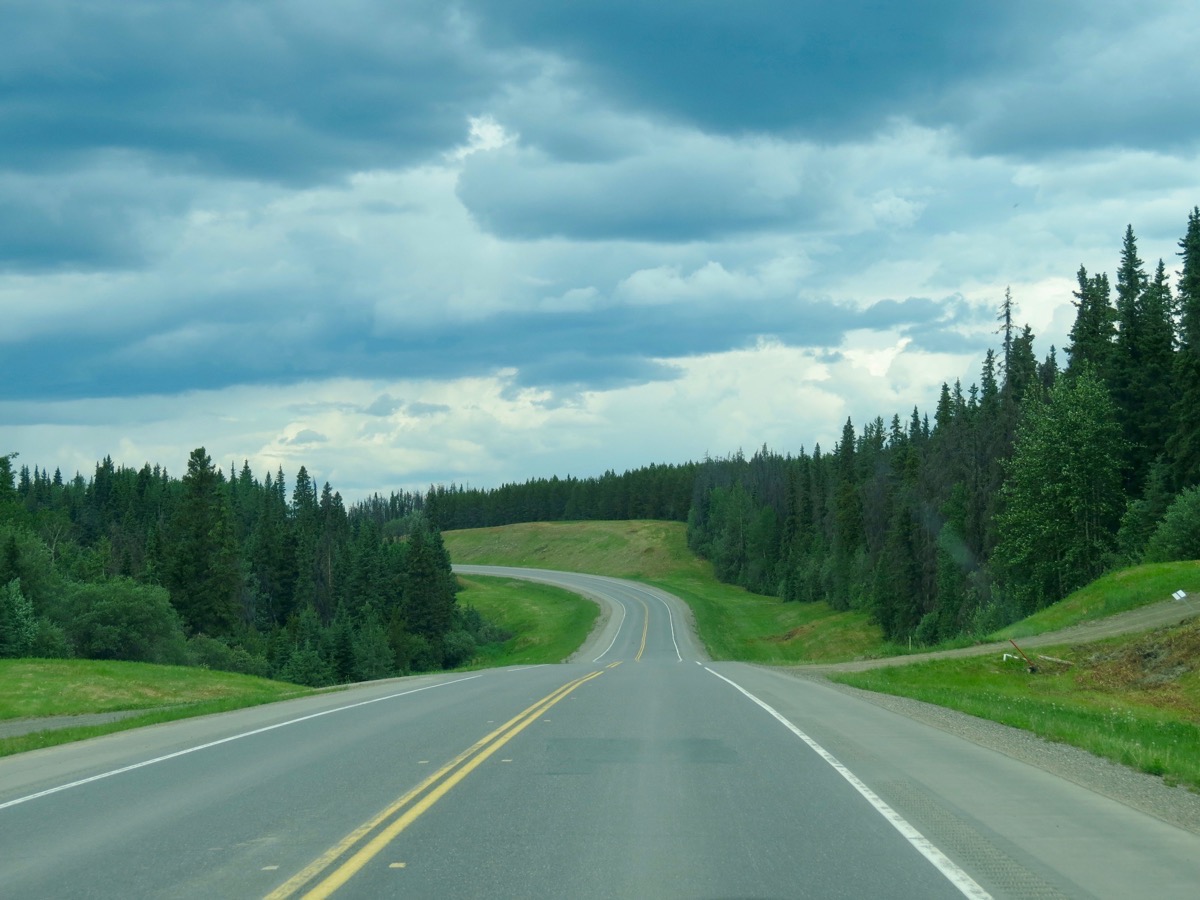 When we stopped for the day around 1:30, we had our choice of every space in the park!  We chose a nice space along the river, ate lunch and then took a nap.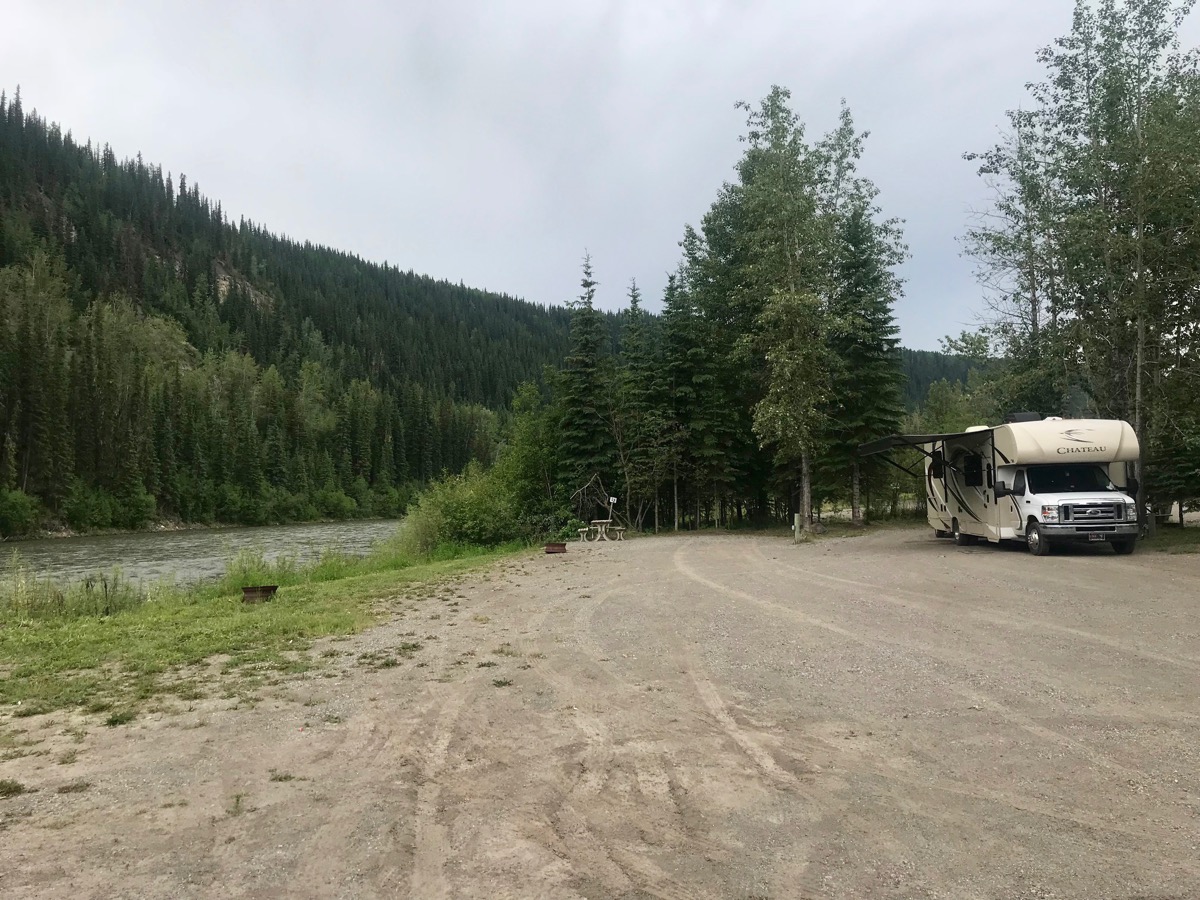 After nap time we opened a 1,000 piece puzzle of the USA and worked on it until we finished, around 9:00 after stopping to cook and eat dinner.  We were missing two pieces!  One in Nevada and one in North Carolina.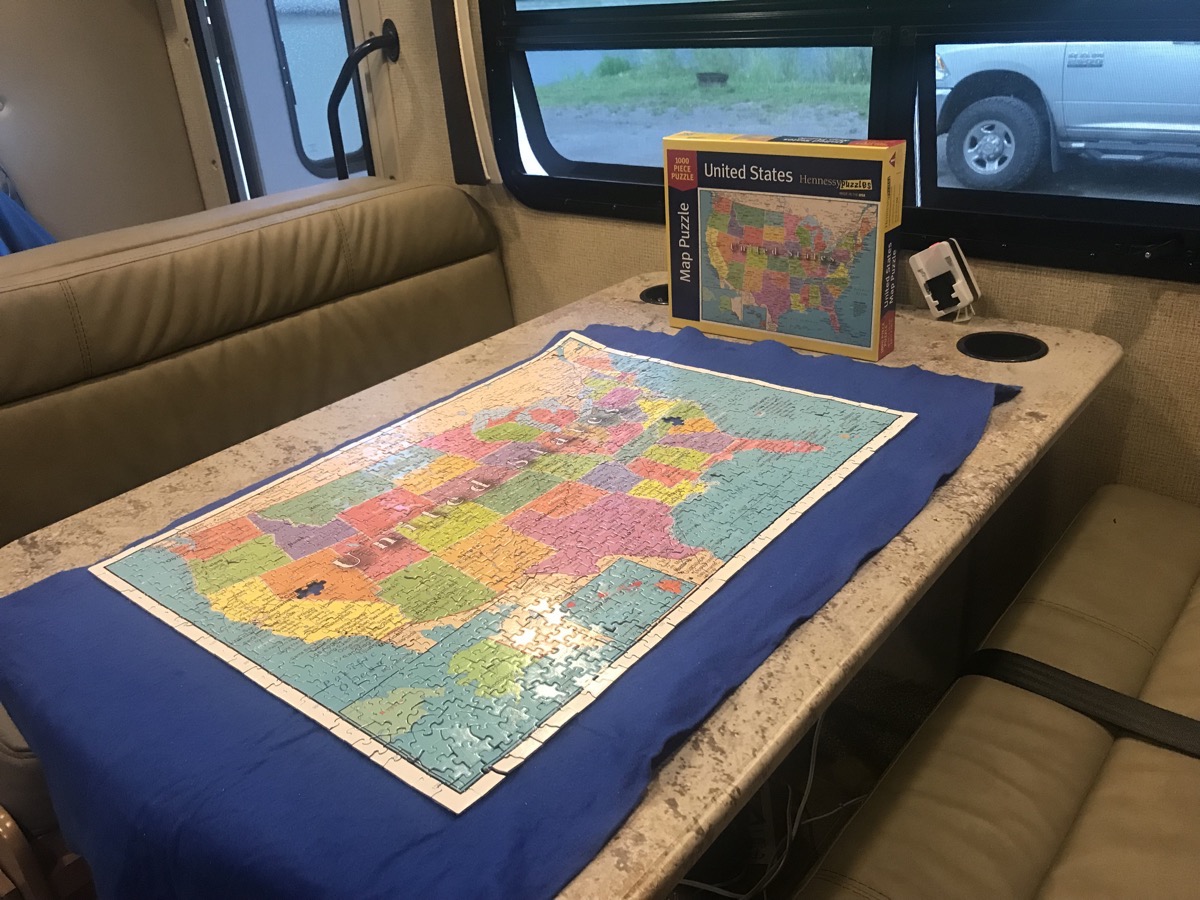 Sikanni Chief RV Park near 20 miles north of Pink Mountain - cost $23.94 USD ($31.50 Can)
We filled up the motorhome this morning in Dawson Creek for $3.675 a gallon $1.289 per liter CAN