Day 25 - Dawson Creek, British Columbia
Dawson Creek
It was another beautiful day with temperatures in the mid 70s and blue skies.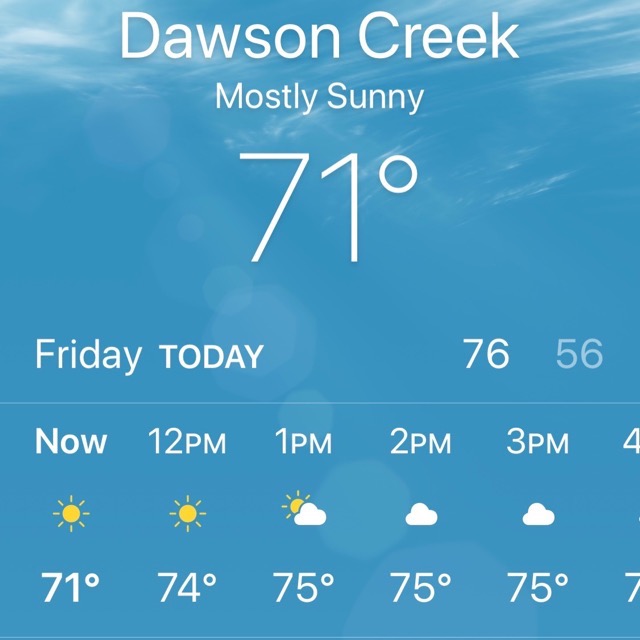 Kiskatinaw River Bridge
This morning we drove 15 miles north to see the Kiskatinaw River bridge, the longest curved wooden bridge in North America and the last original wooden trestle bridge still in use.  This bridge is an engineering marvel because of the banked 9 degree curve, but it took as long to build this bridge as it did to complete the entire 1,523 miles of the Alaskan highway.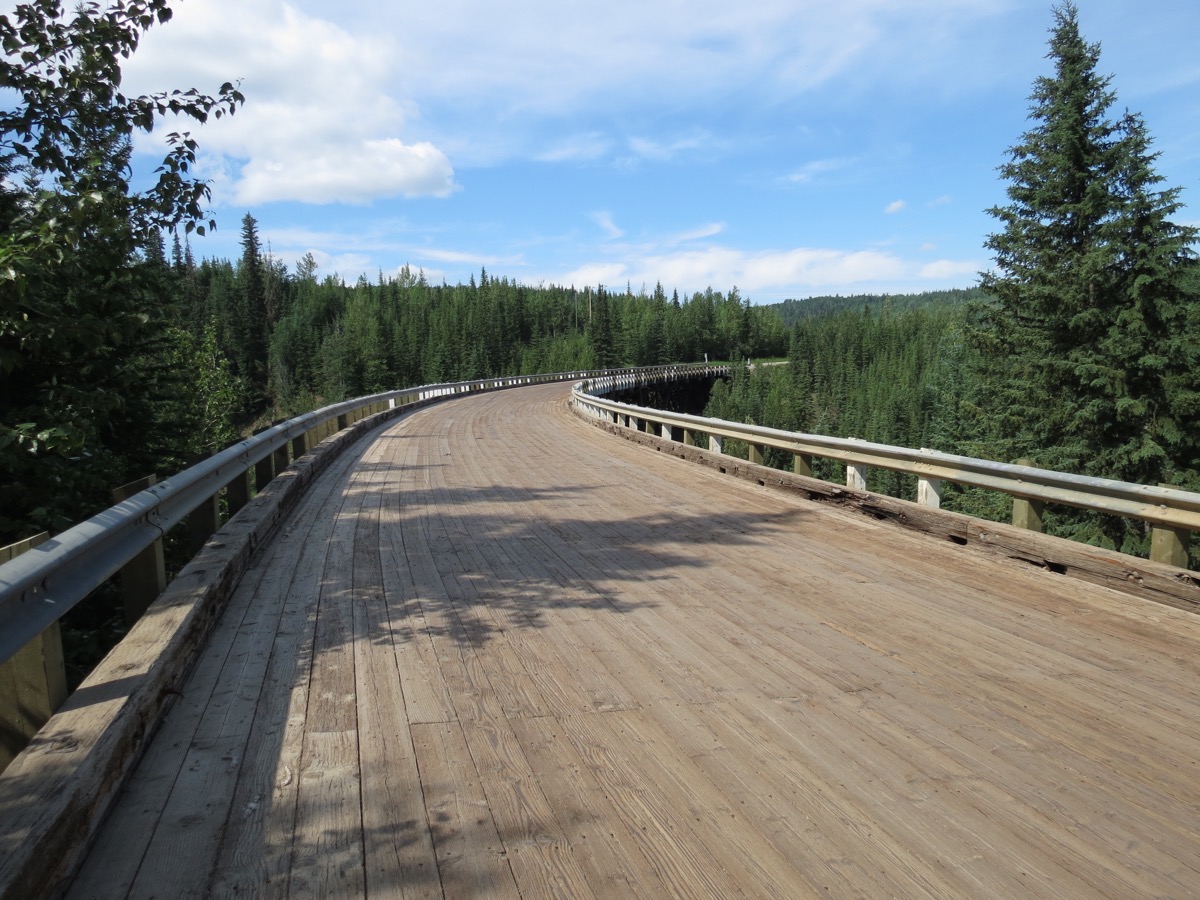 According to a sign by the river, "Here at Mile 20 on the original Alaskan Highway, the Kiskatinaw River posed an early obstacle. The location of the bridge site, near a hairpin turn of the river, forced construction of a curved right-of-way.  Engineers developed this 190 foot wooden bridge with a banked nine degree turn to conform with the bend of the highway."
     The bridge was destroyed early in construction by ice jams that broke loose and crushed it.
     More than 100 men worked to build the bridge, and one man fell to his death on the ice below.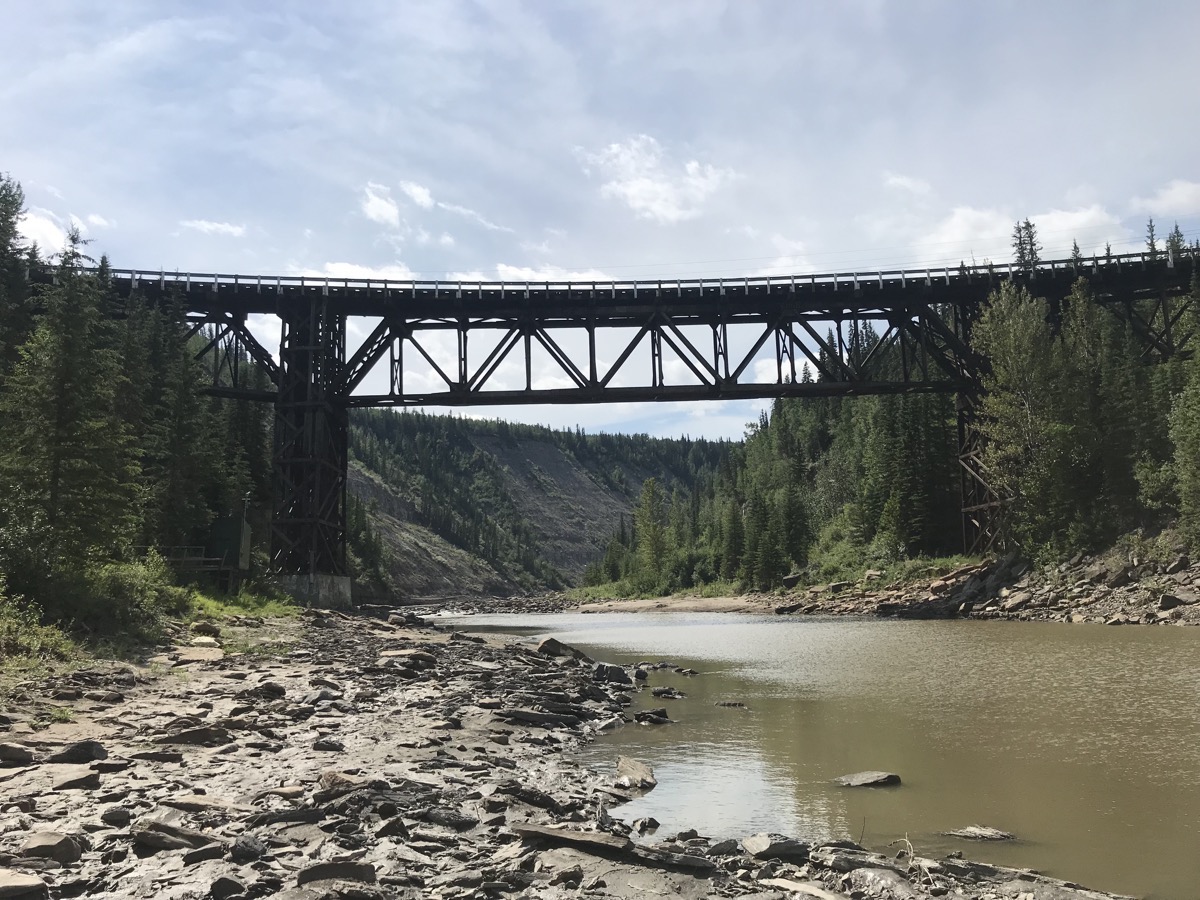 Alaska Highway House
After lunch we went to the Alaska Highway House where we watched a superb hour-long PBS documentary about the building of the Alaskan Highway.  In the film Alden Hacker was being interviewed.  I recognized him as being Debbie Serra's dad and texted her to confirm his first name.  He was one of the engineers of the highway.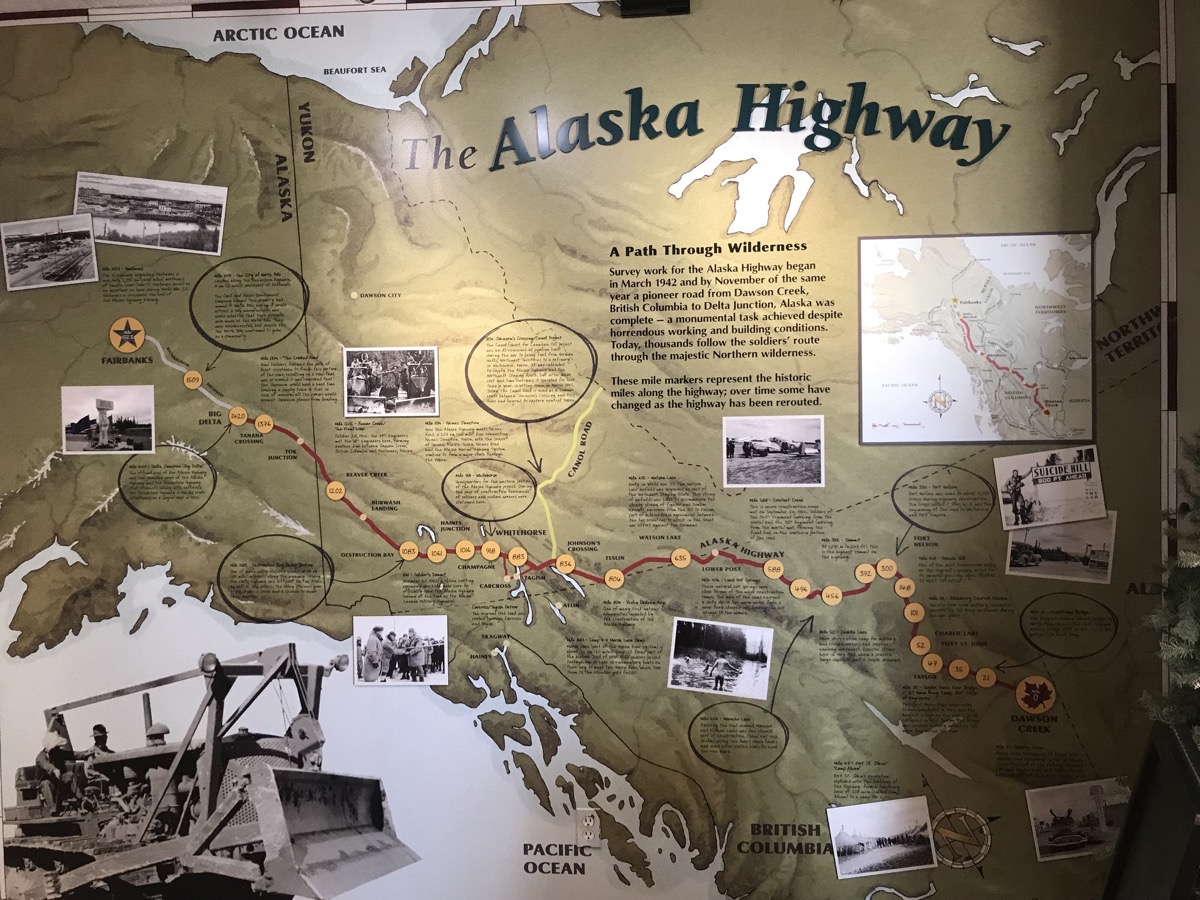 Officially started on March 9, 1942, Army engineers were ordered to construct a road that would proceed in a northwesterly direction from the railhead at Dawson Creek, BC, and connect with the existing Richardson Highway at Delta Junction, AK. A pioneer road was constructed through 1,525 miles of wilderness in 8 months and 12 days.  The men worked 16 hours a day in the summer months and survived black flies, gnats and mosquitos and in the winter worked in temperatures as cold as -70.  In the winter the heavy equipment took a beating.  Harsh temperatures of -70F, froze lubricants, seized transmissions, and snapped axles.  Equipment had to be kept running 24 house a day.
Quick Facts:

11,000 troops

16,000 American and Canadian civilians

133 bridges constructed

7,000 pieces of heavy equipment

8,000+ culverts installed
Bear Mountain Wind Park
British Columbia's first fully-operational wind park. In October 2009 the Park was commissioned and fully connected to the B.C. power grid. Today it delivers enough electricity to power most of B.C.'s South Peace region.  Bear Mountain Wind Park features a single row of 34 3-MW Enercon E-82 wind turbine generators. Each turbine is 256 feet tall to the hub. The site, which covers approximately 62 acres, is still used for cattle grazing and by the public for hiking, snowmobiling, cross-country skiing and other recreational activities.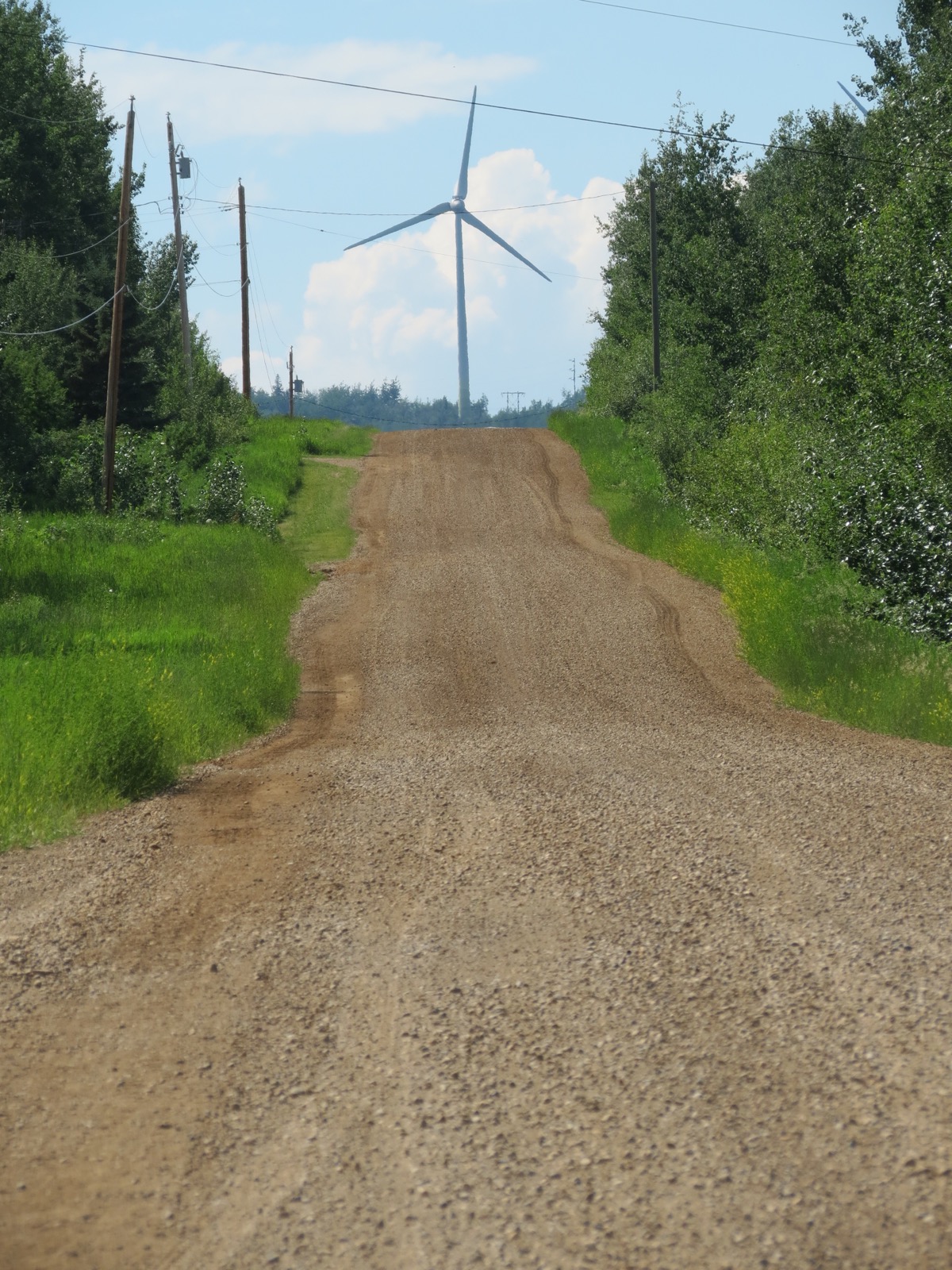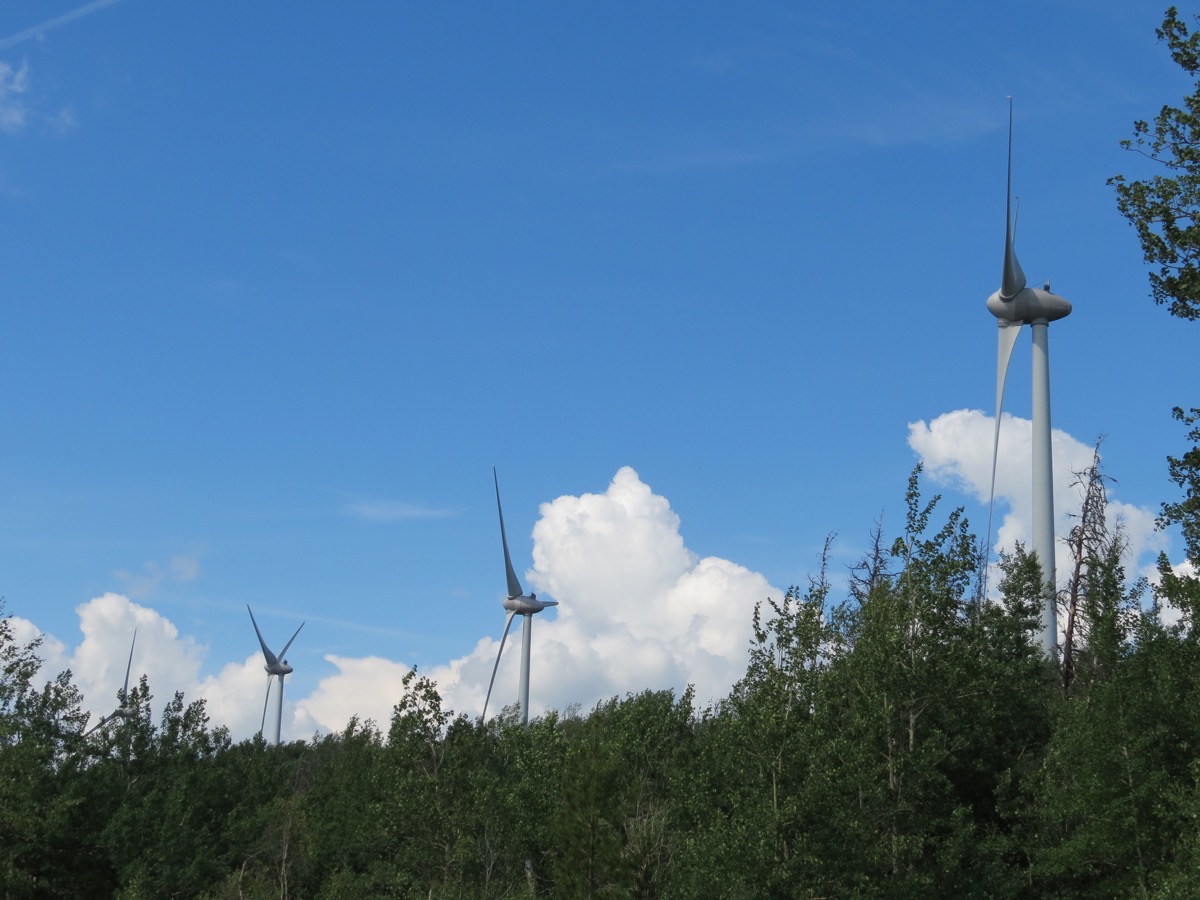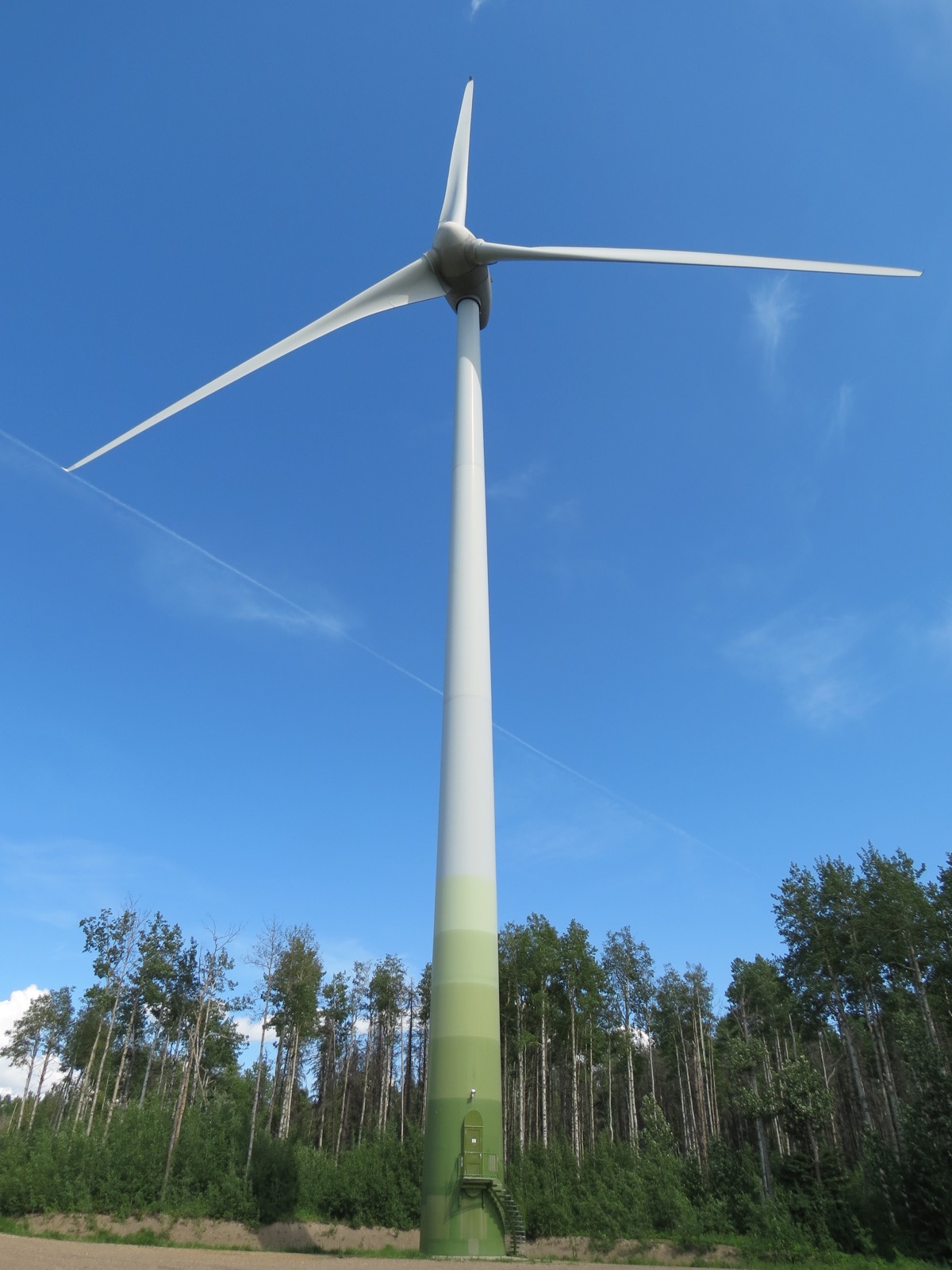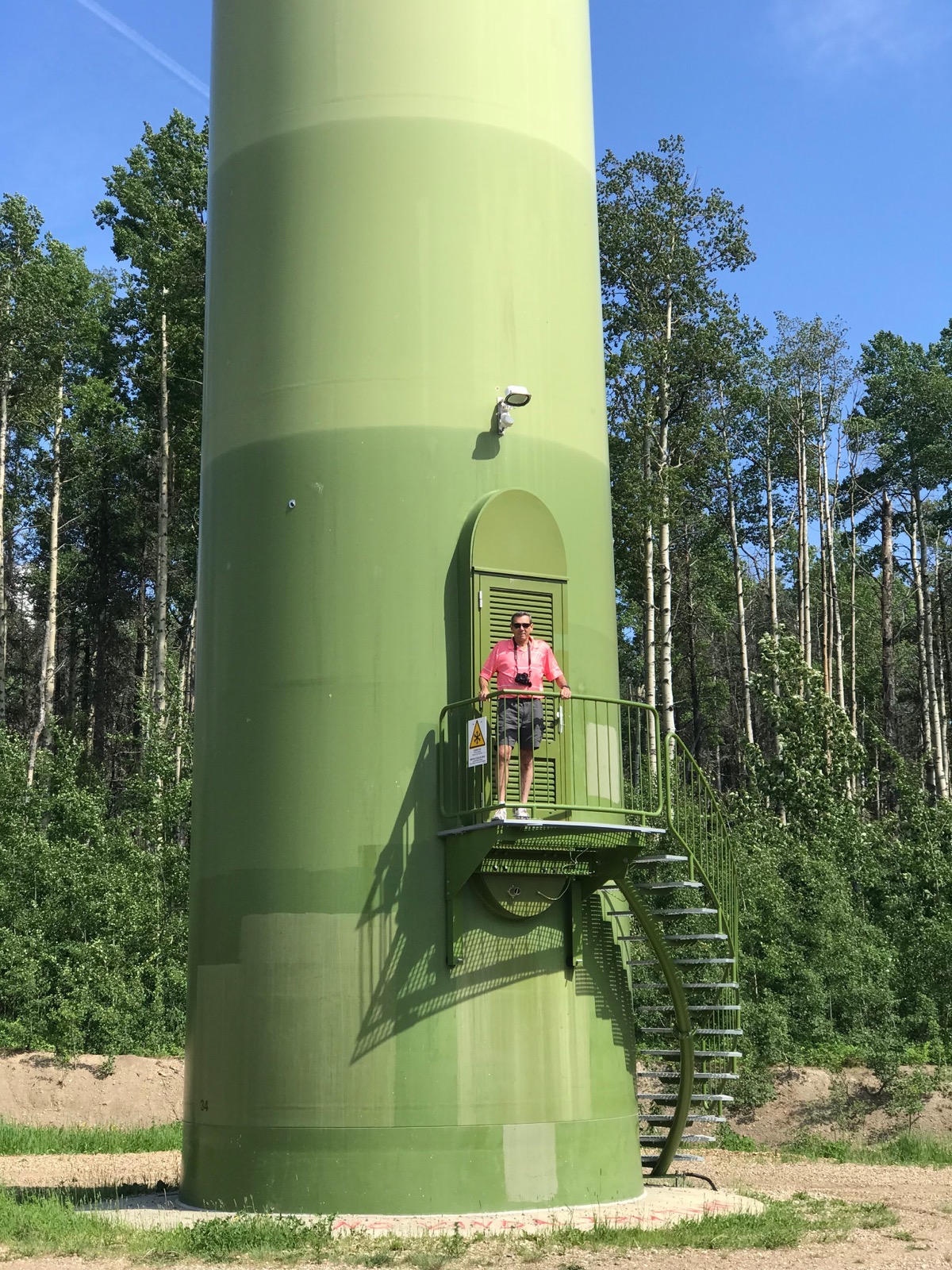 And lastly, the flat countryside of Dawson Creek, British Columbia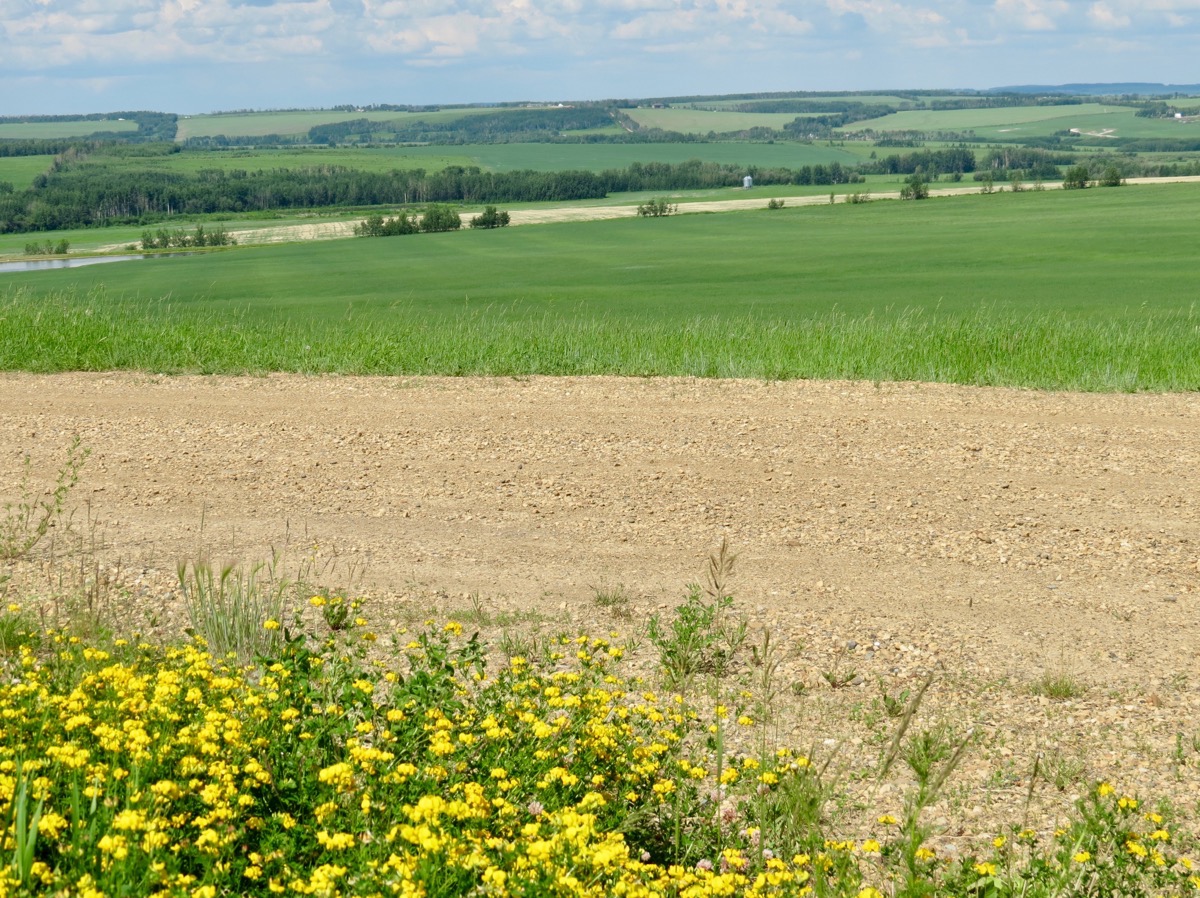 89 miles in the car; total trip mileage so 4,417
We bought gas for the Honda today at a cost of $3.66 per gallon
We are staying at the Mile 0 RV Park and the cost is $27.09 ($36 Canadian)