Day 23 - Jasper to Grande Cache, Alberta
After we hopped out of bed this morning, I drove into town and did the laundry for $16 for 3 loads.  Tom filled up the gas and propane in the motorhome and then met me at the laundry mat.  It was a huge place in the middle of town that had a Starbucks inside and a place to take showers for $5.00   We left town at 12:30 and drove to Grand Cache, Alberta, 133 miles away.  The drive was very rural most of the way with hardly any other cars in sight.  It was sunny and 83 the whole way.  Once we were at our campsite it rained a little.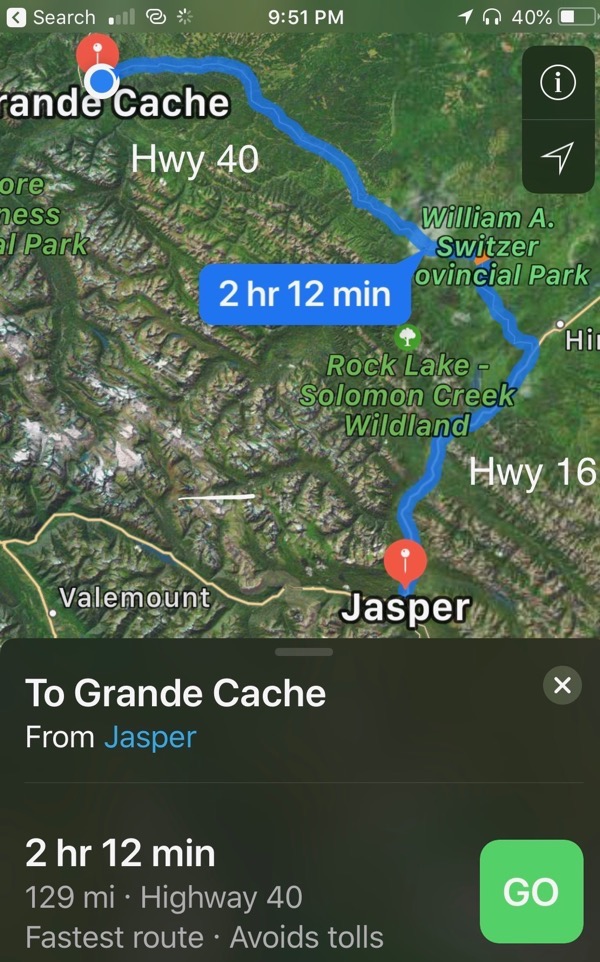 Miles driven - 4 miles in the car and 133 in the motorhome for a total of 4,122 miles so far on this trip.
Gas was $3.95(USD) a gallon today in Grand Cache
We are camping at the Grande Cache Municipal campground with full hook ups and huge secluded spaces for $27.70.  The bathrooms are the cleanest I have seen anywhere.