It was 47 when we awoke this morning and our toes were a little chilly with the windows open.  After breakfast we drove to Athabasca Falls where we hiked the short 1.25 mile loop around the area.  A park ranger was there with these hides from a black bear.  I didn't know there were blonde black bears!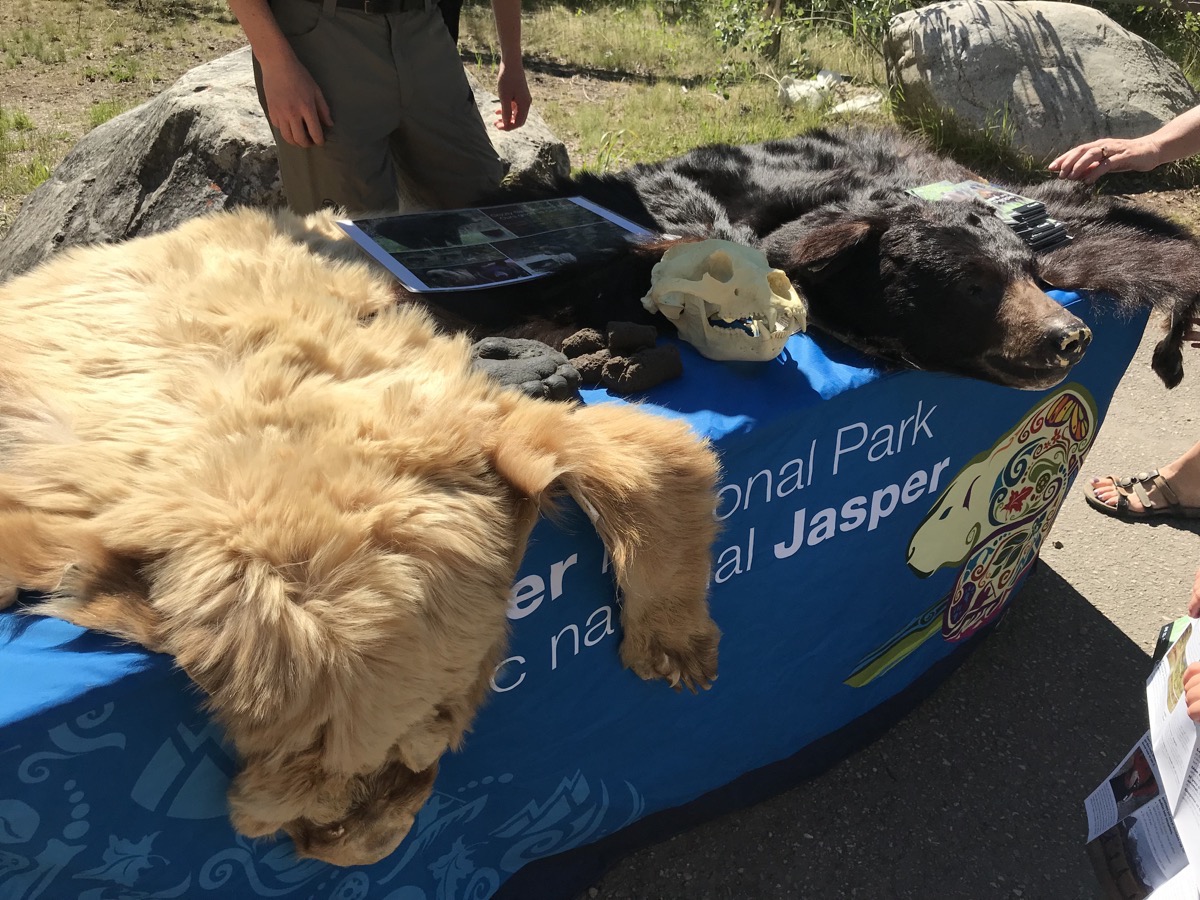 And do you like me in blonde or black???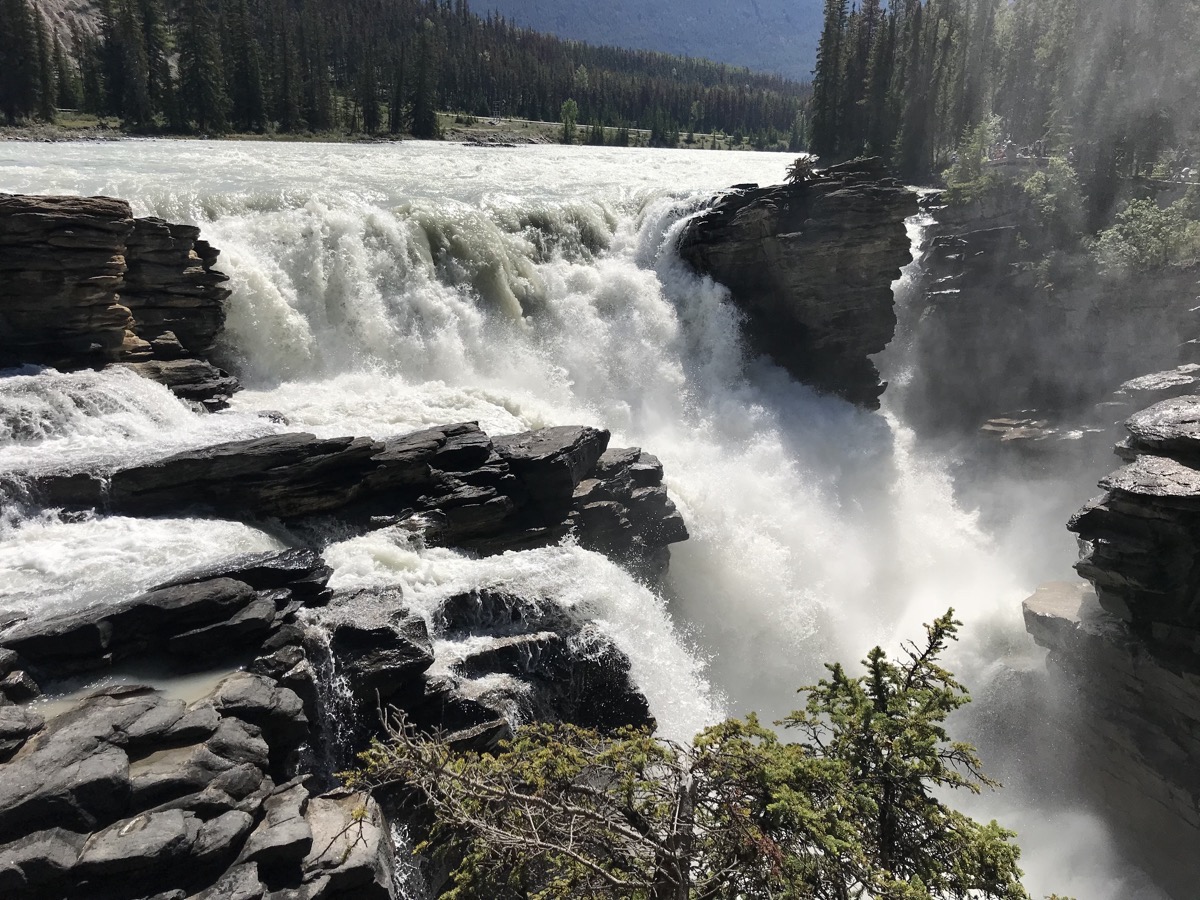 Athabasca Falls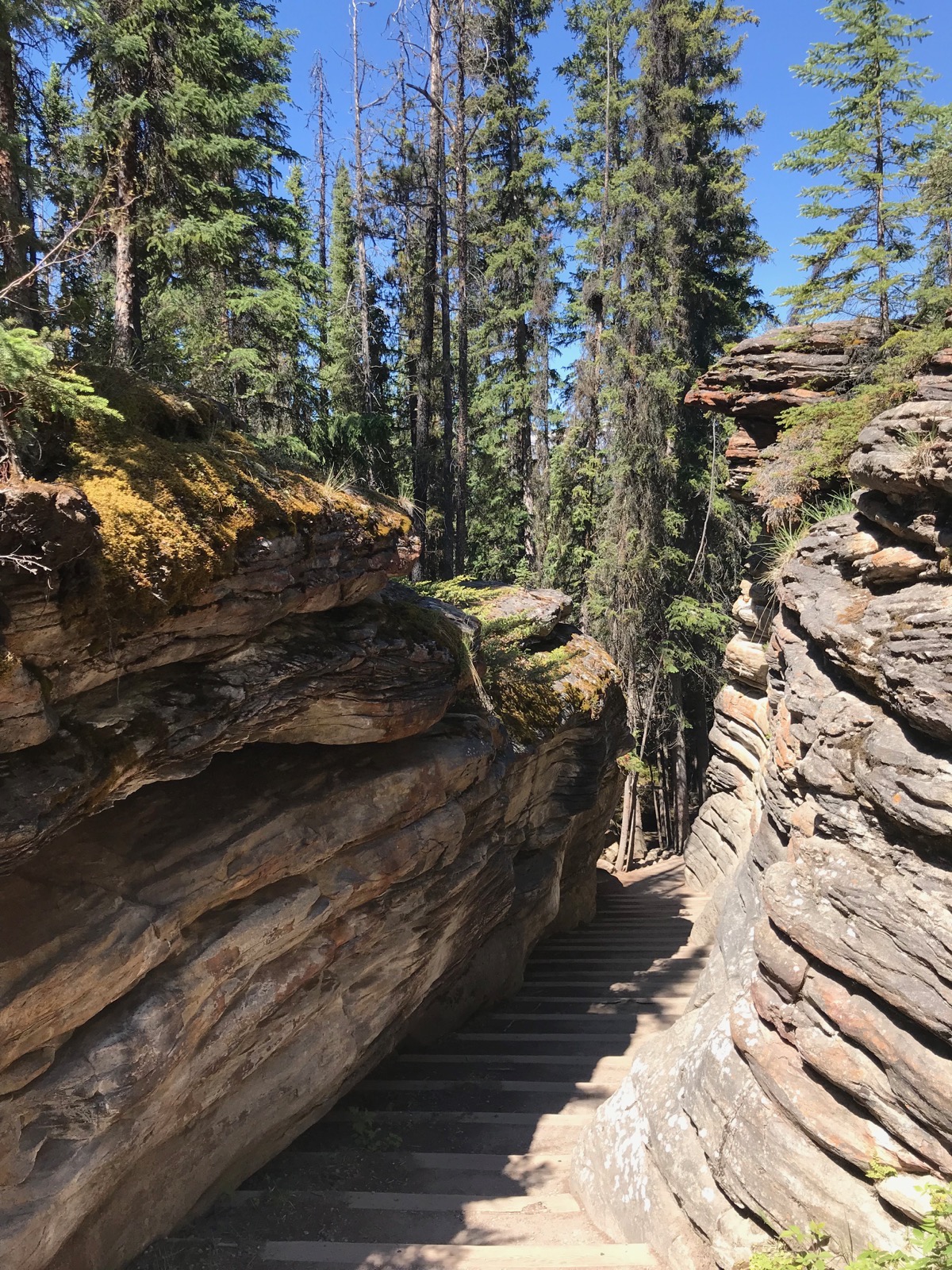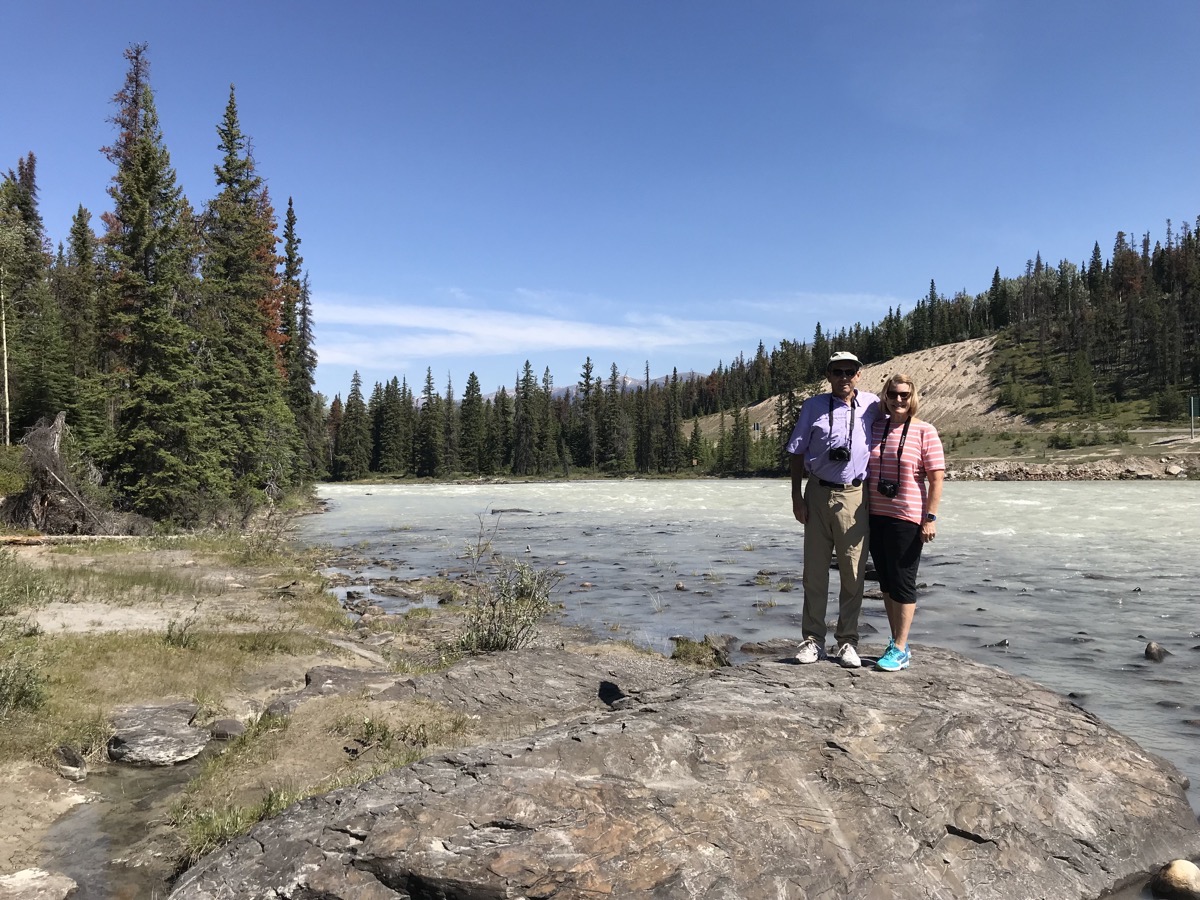 Standing beside the Athabasca River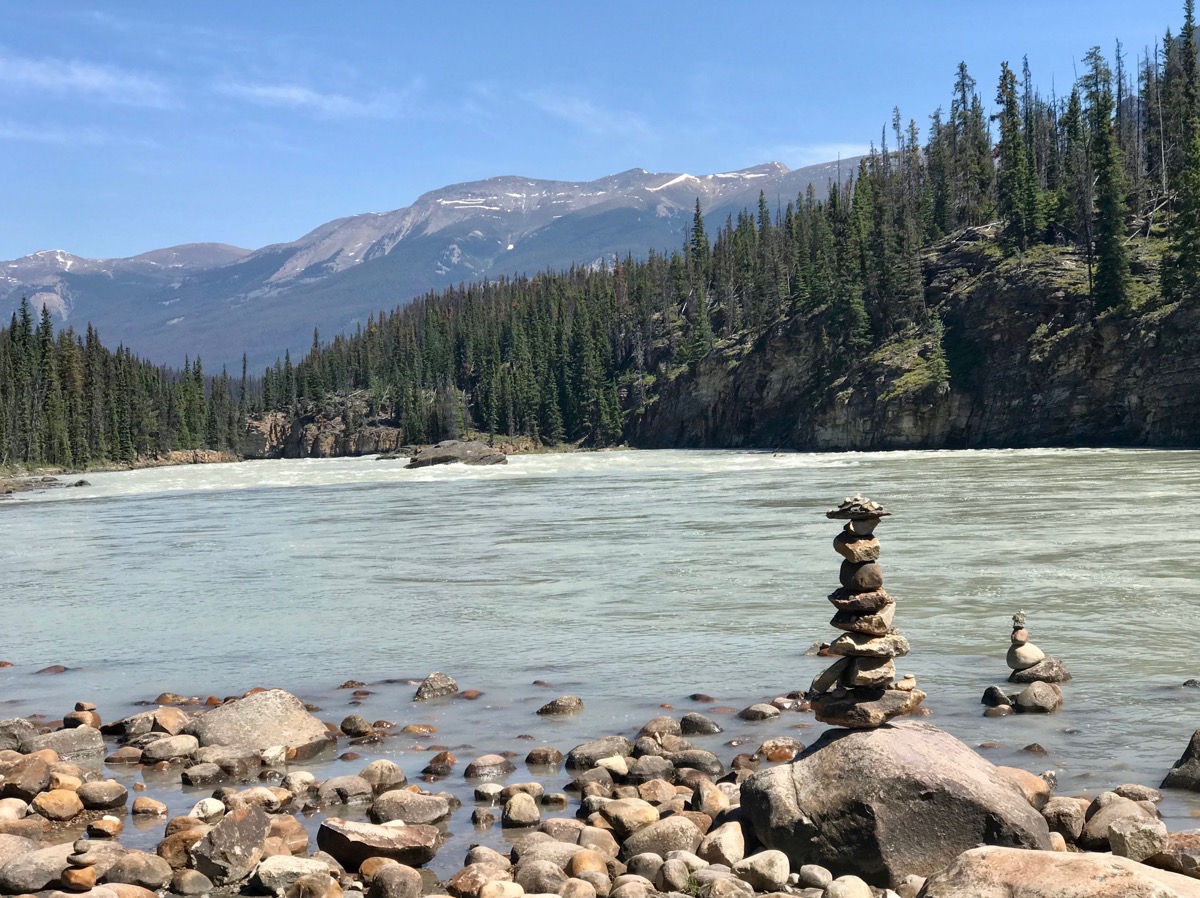 We drove up to the Skytram, but the wait was over an hour, so we decided not the wait.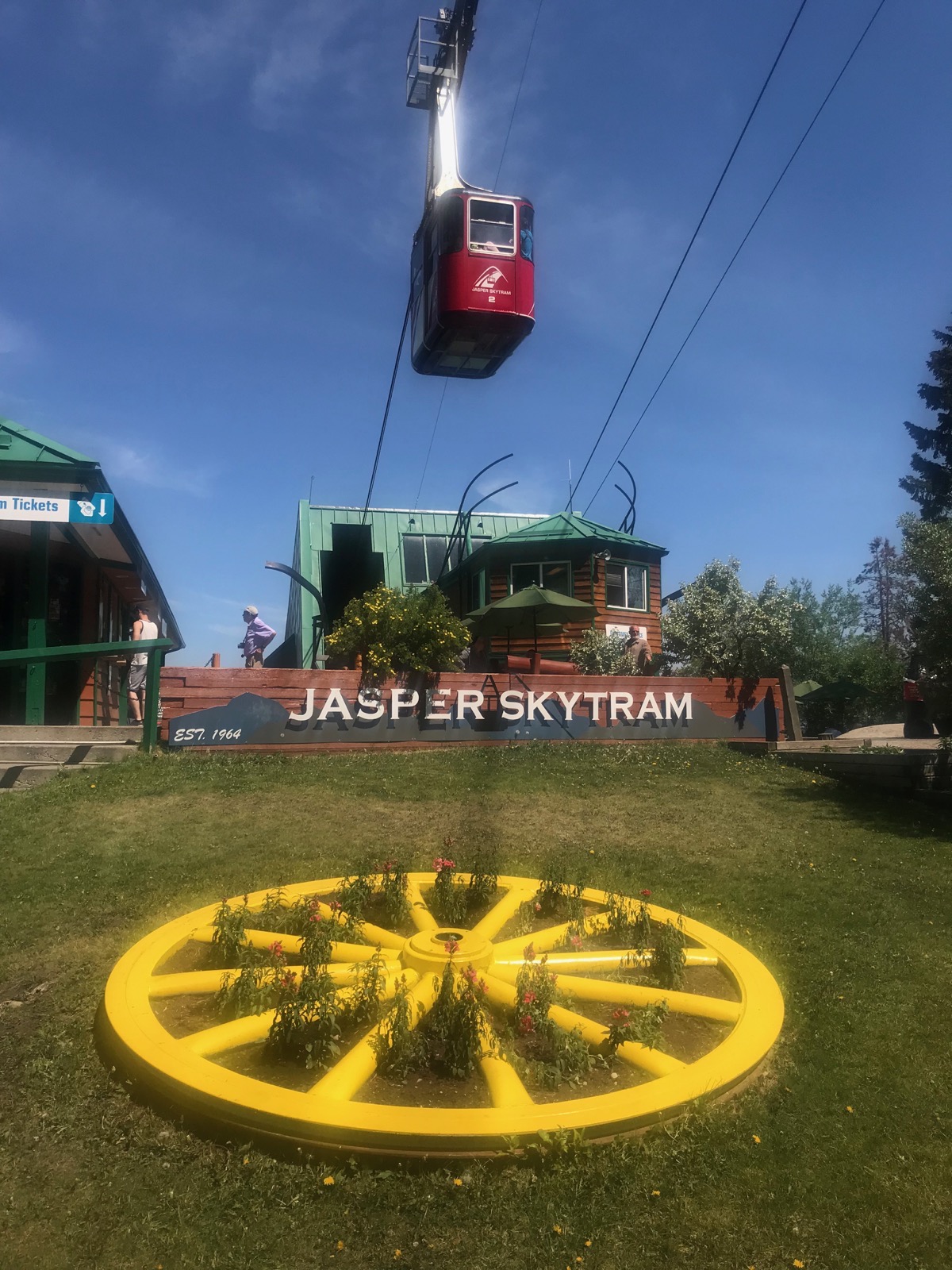 Canyons and Falls 
We came back to the motorhome for lunch and a little rest and then hoped back into the car and drove to Maligne Canyon where we hiked a very strenuous 3.3 mile down the canyon and across bridges.  When we turned around to walk back (by a different route), we had to climb 1/3 mile straight up the side of the mountain before the trail leveled off.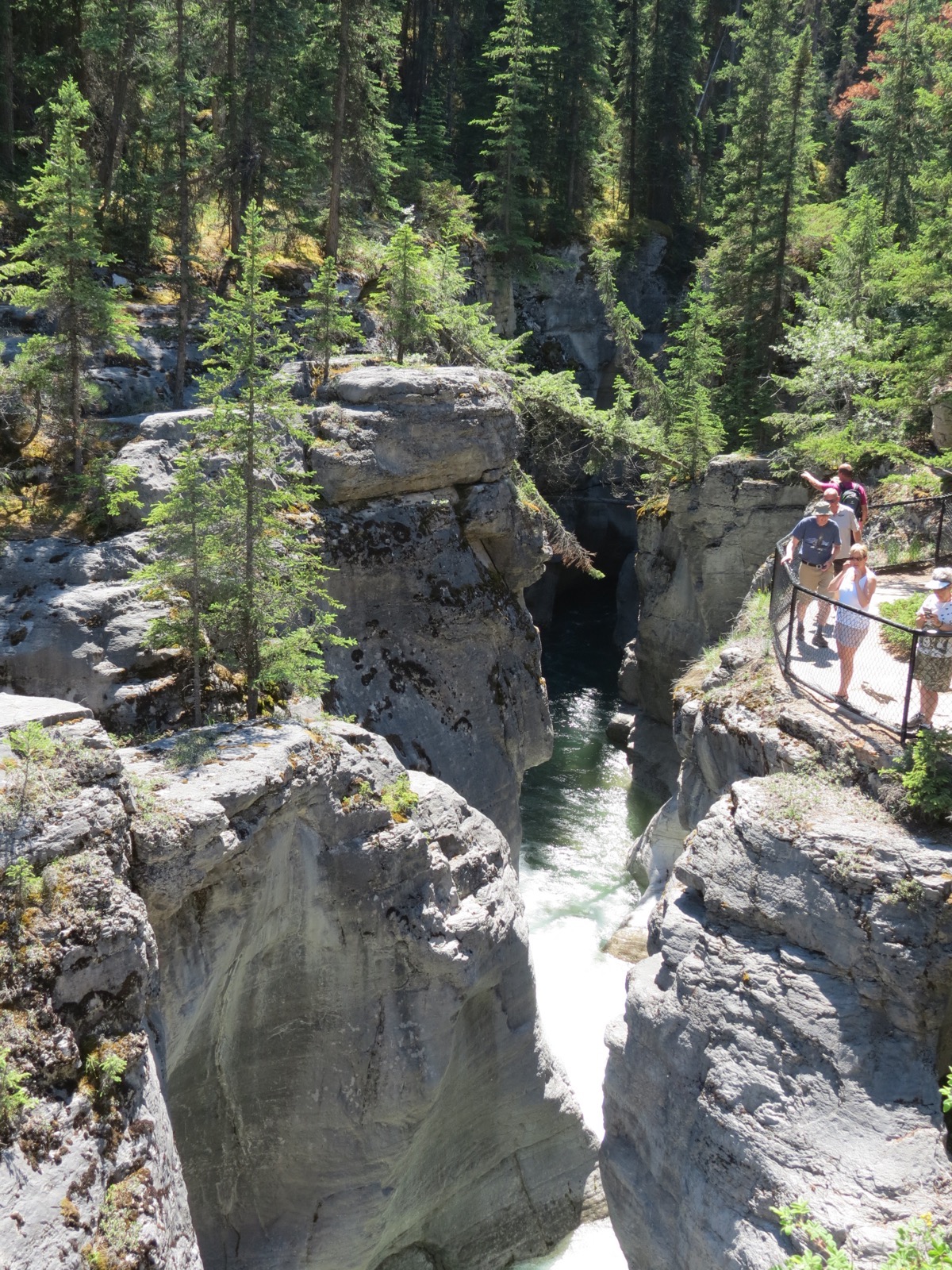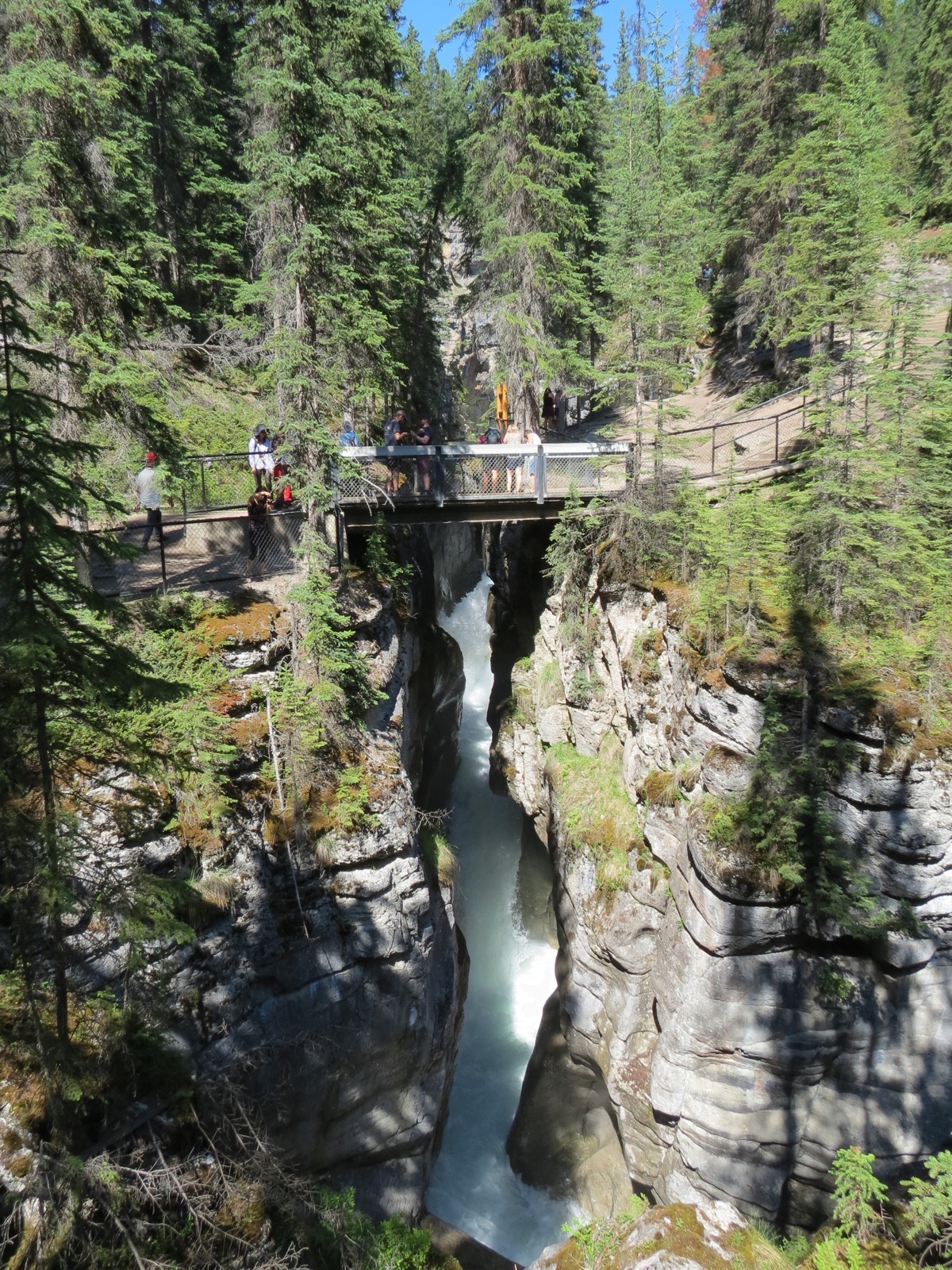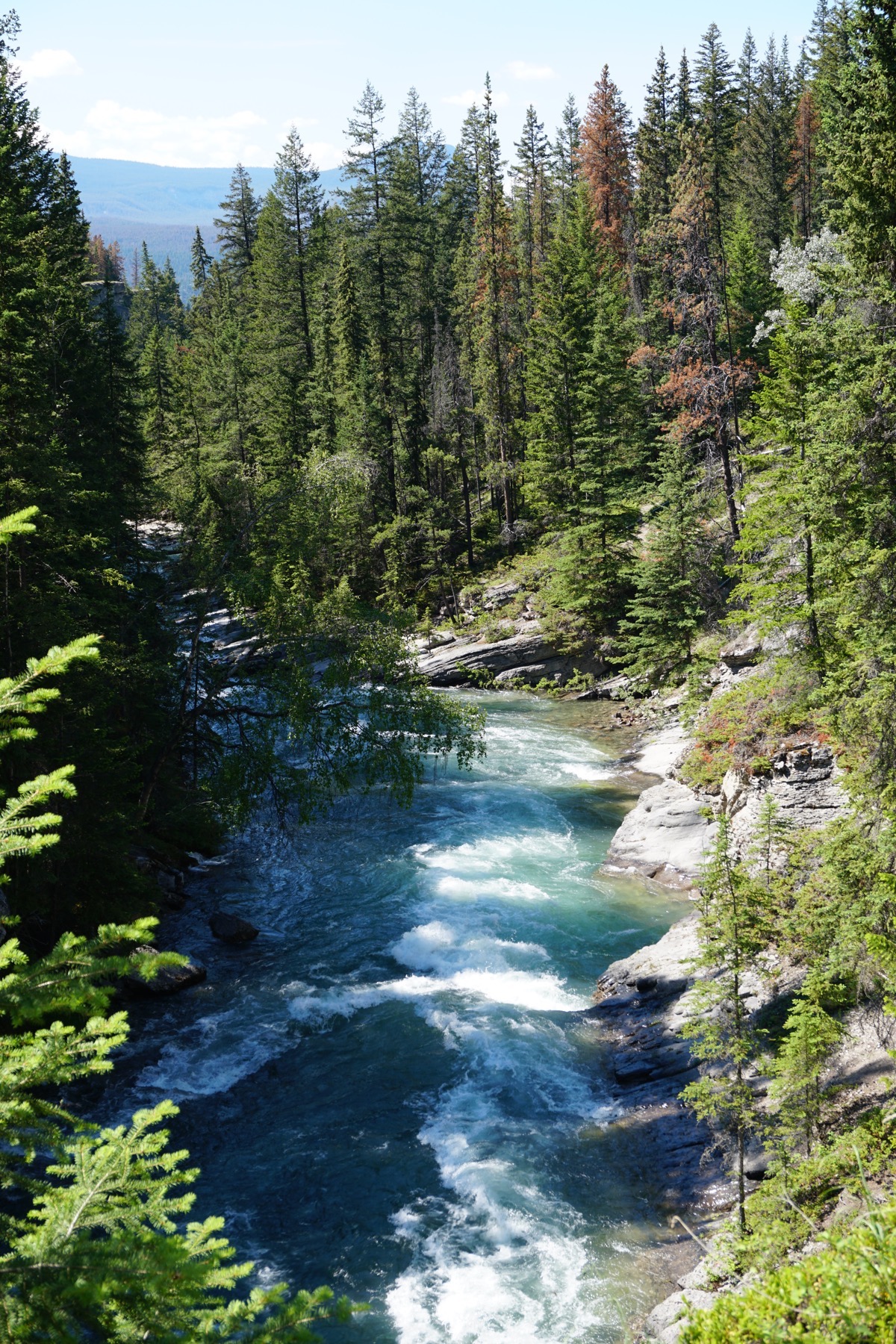 Medicine Lake
We drove to Medicine Lake to take these pictures before going back into Jasper to eat dinner at Jasper Pizza Place and ice cream at Scoops and Loops afterwards.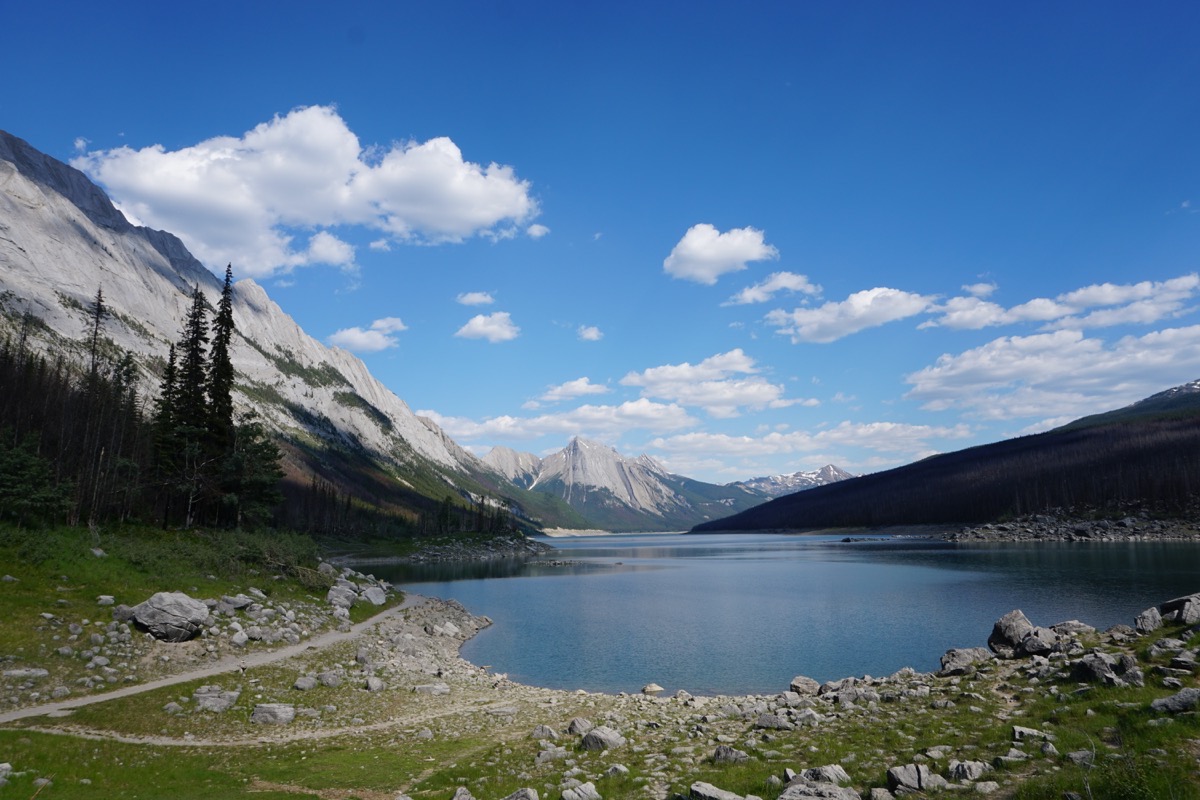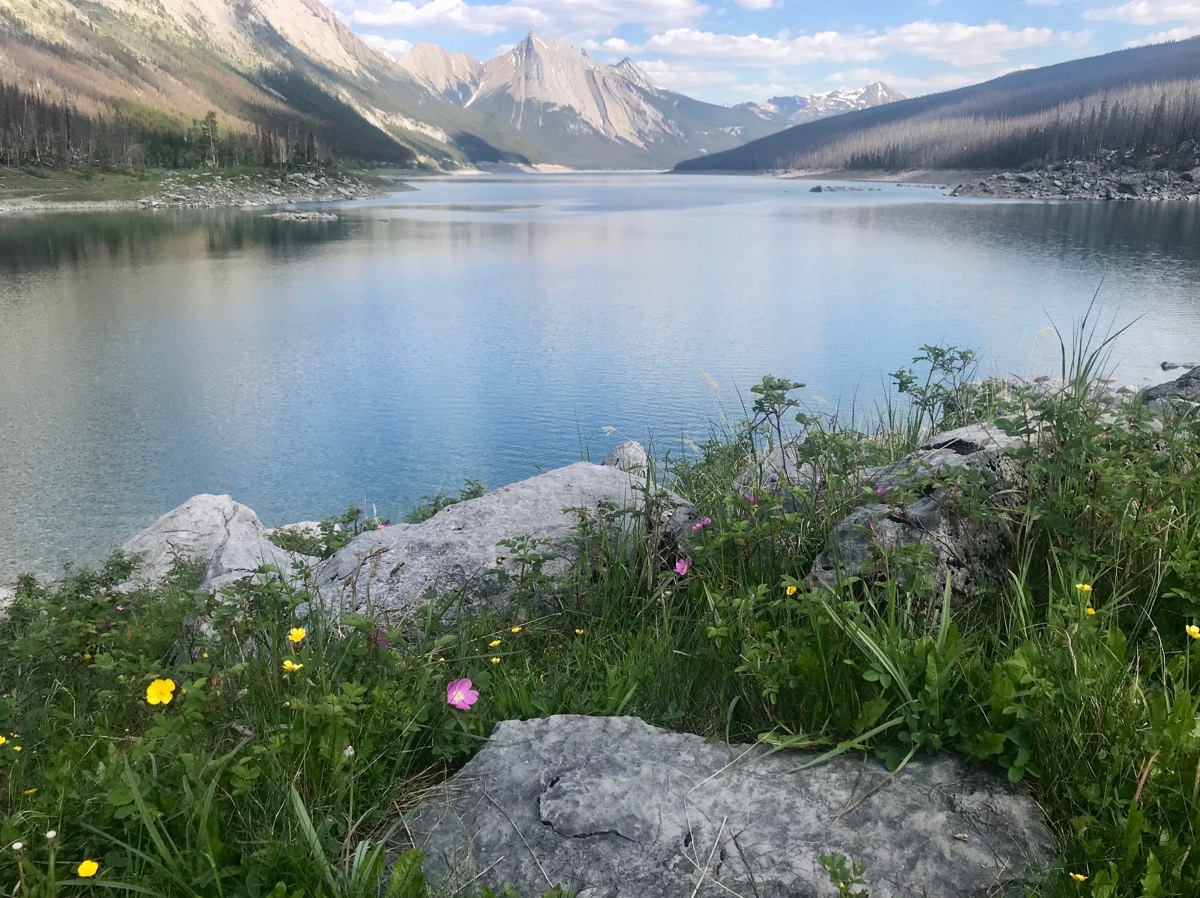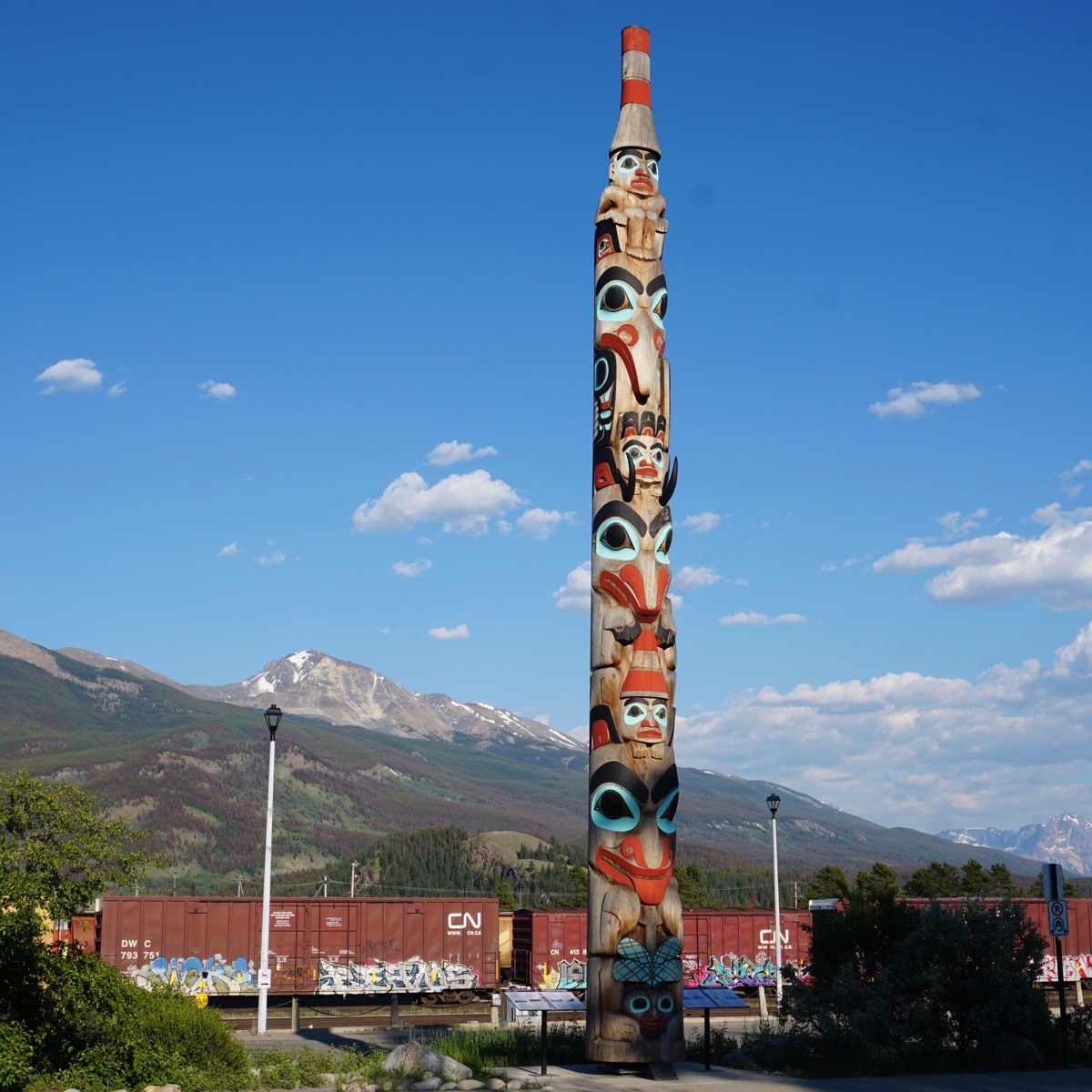 Totem Pole in the middle of Jasper
We drove 87 miles in the car and filled it up for $3.80 a gallon USD.
We are staying at Whistler's Campground (with no electricity or water) for $25 per night.  Our total lodging is $652.29 or an average of $29.65 per night.