We left the campground at 7:45 to drive the 38 miles to Lake Louise.  We were told to get there before 9:00am because it is so crowded and there would be no place to park.  As we arrived we saw a grizzly bear on the side of the road about 15 feet from us!  The ranger was just arriving with a stun??? gun and yelling at everyone to move their cars immediately.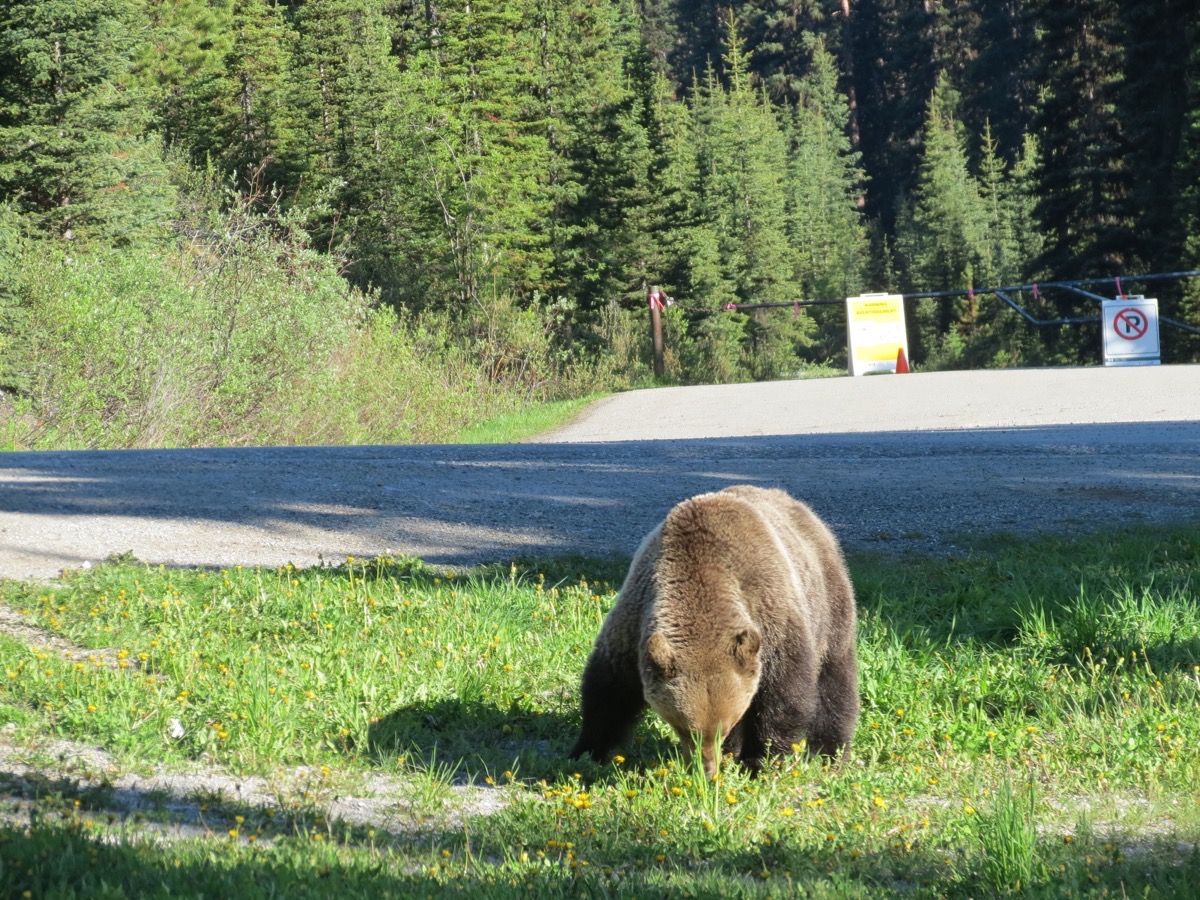 Since we arrived early, we had no trouble parking. We proceeded to walk from the parking lot to the lake.  It was an absolutely goregous day with not a cloud in the sky and the temperature was 60.  We walked to the other end of the lake and back which was 4.6 miles and then walked into the lodge to see the lobby.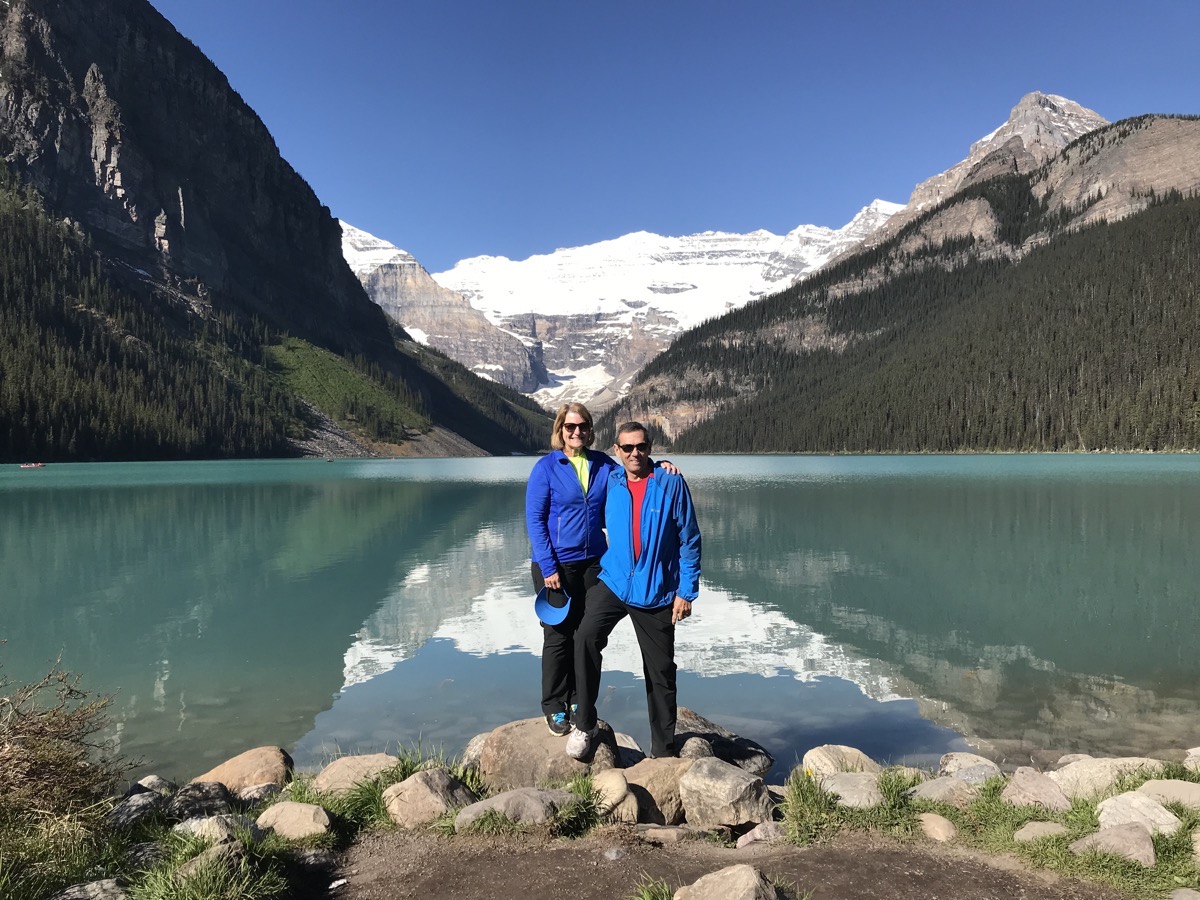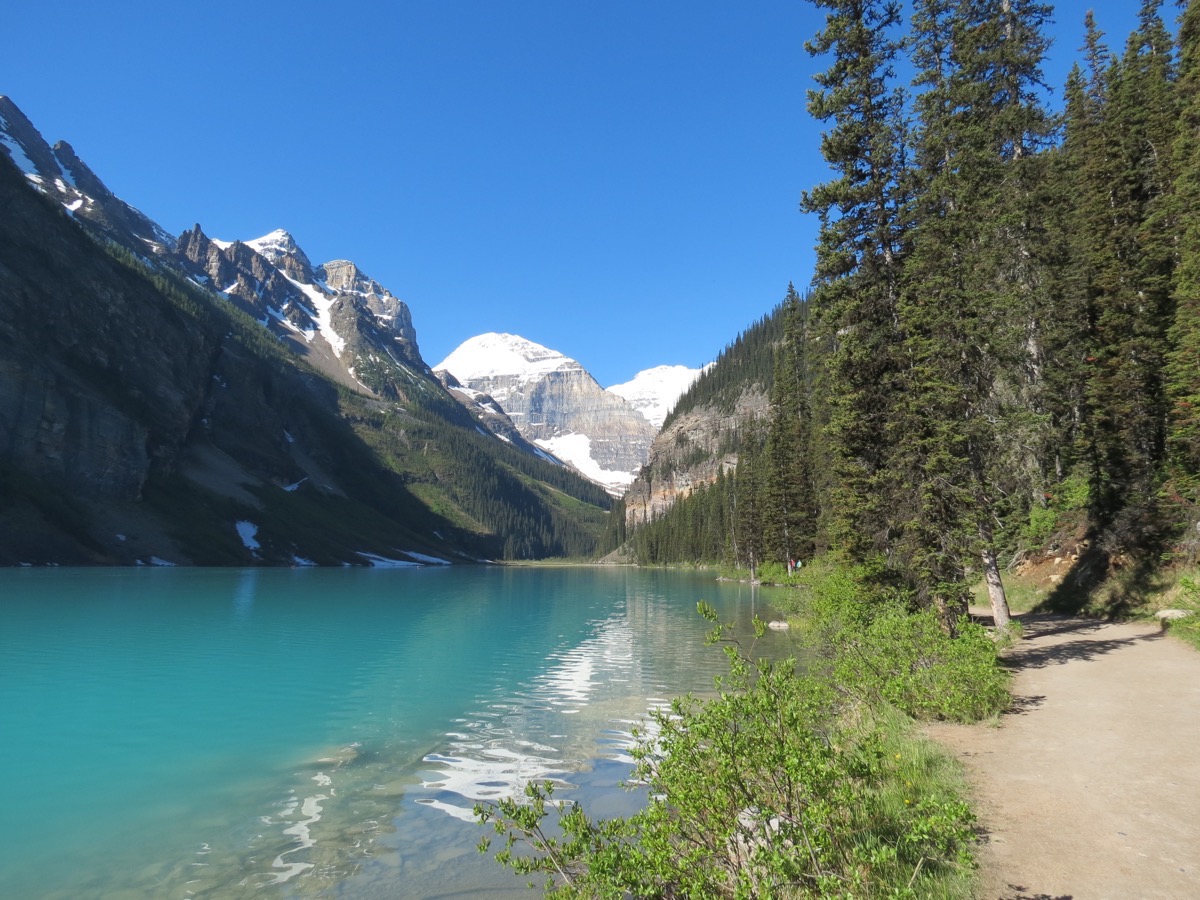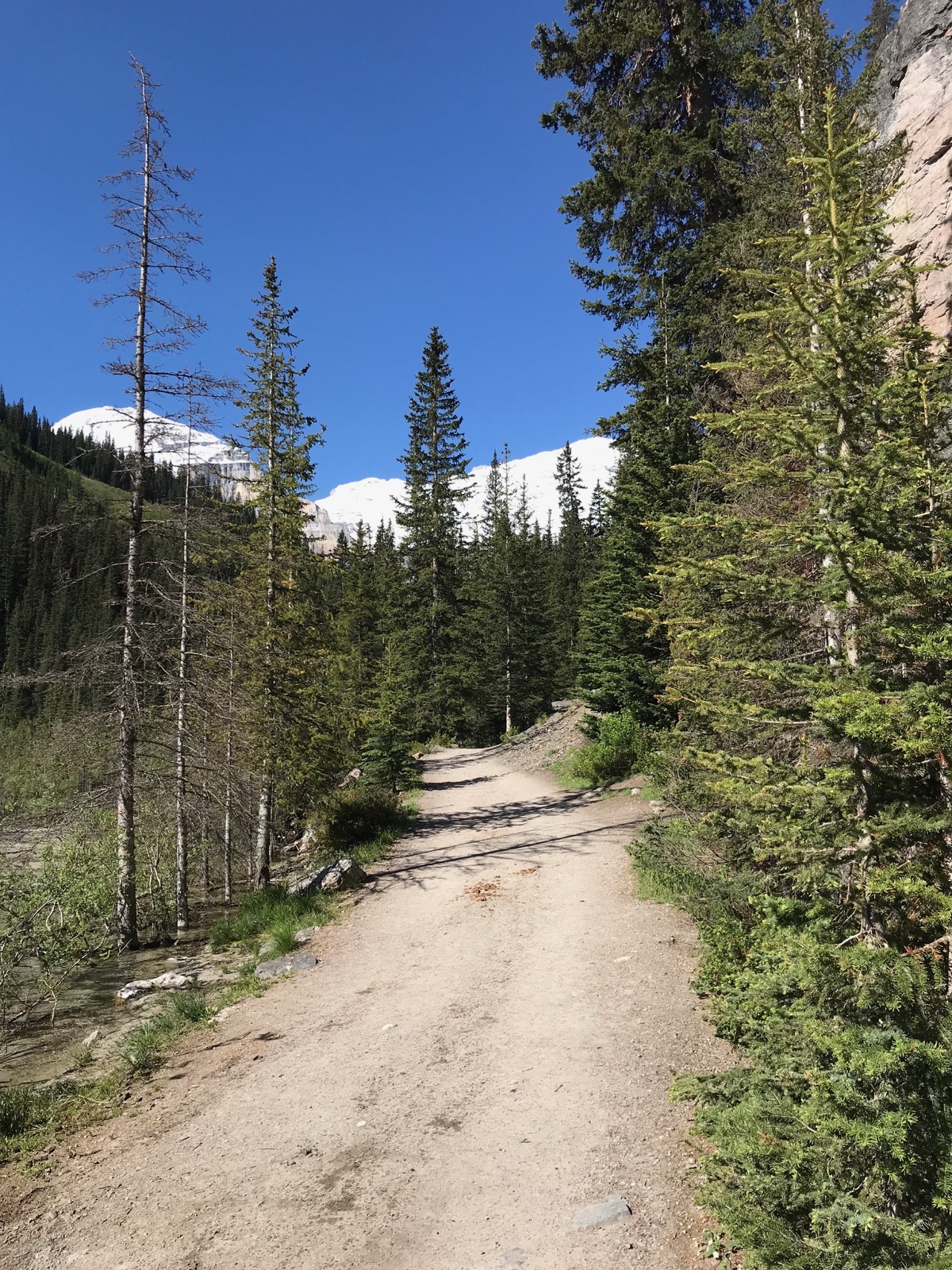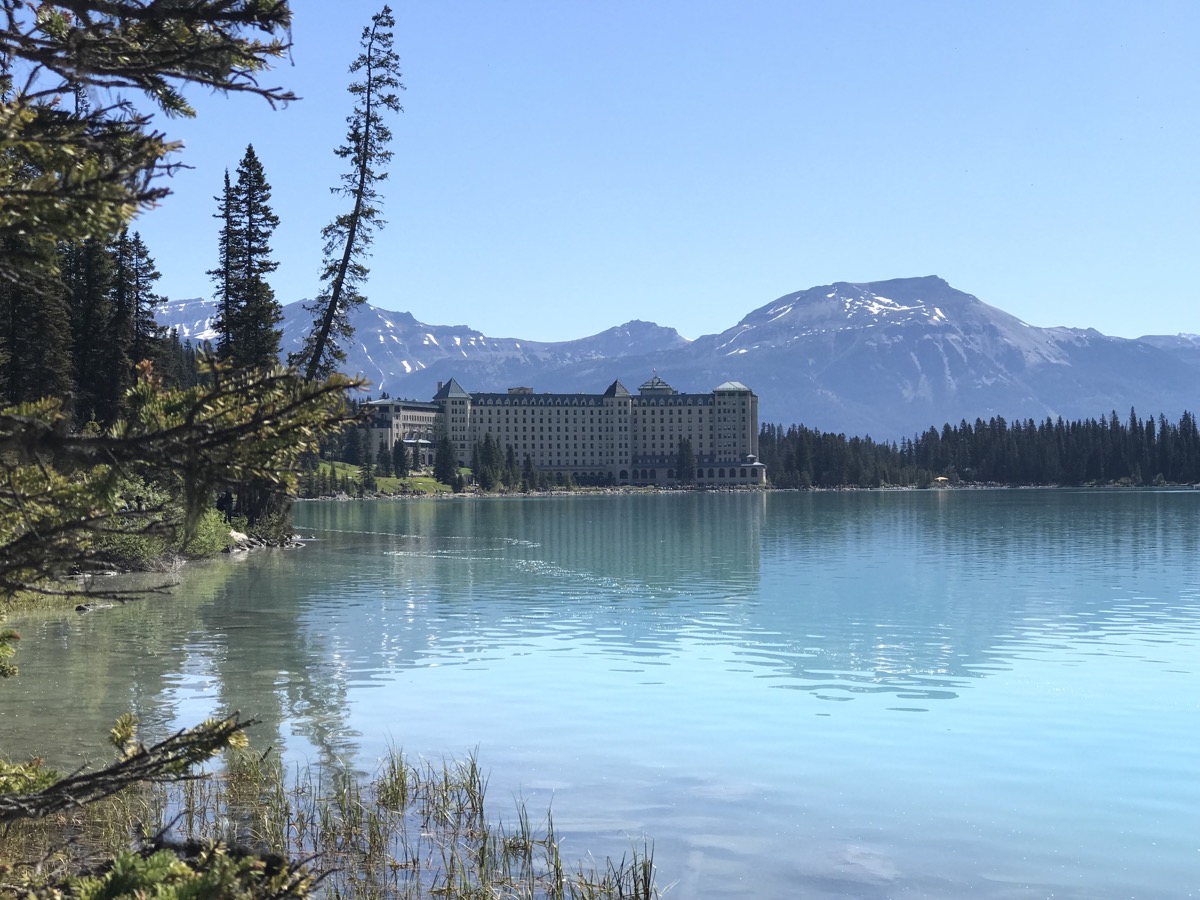 The view of the hotel walking back from the other side of the lake.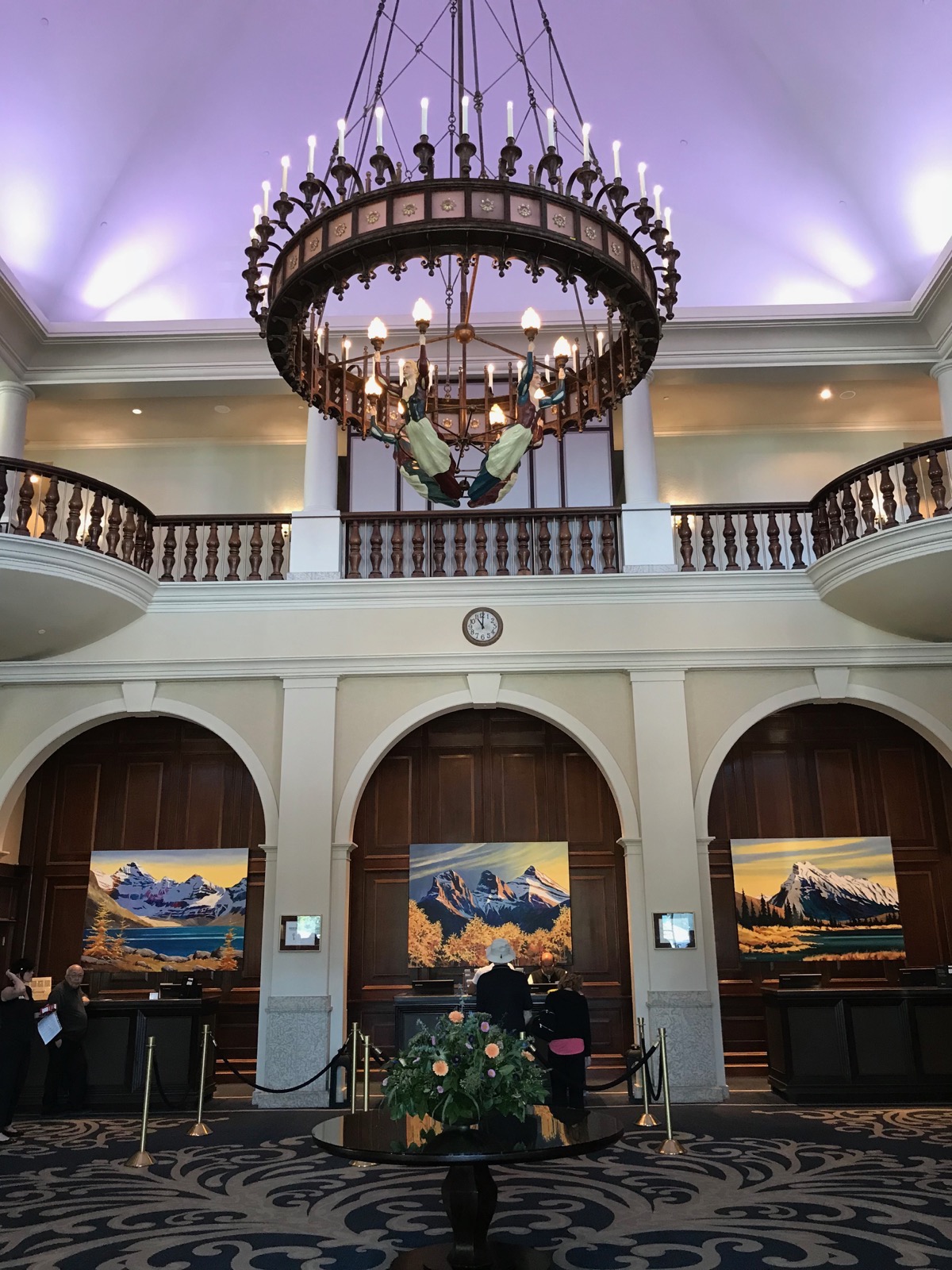 The lobby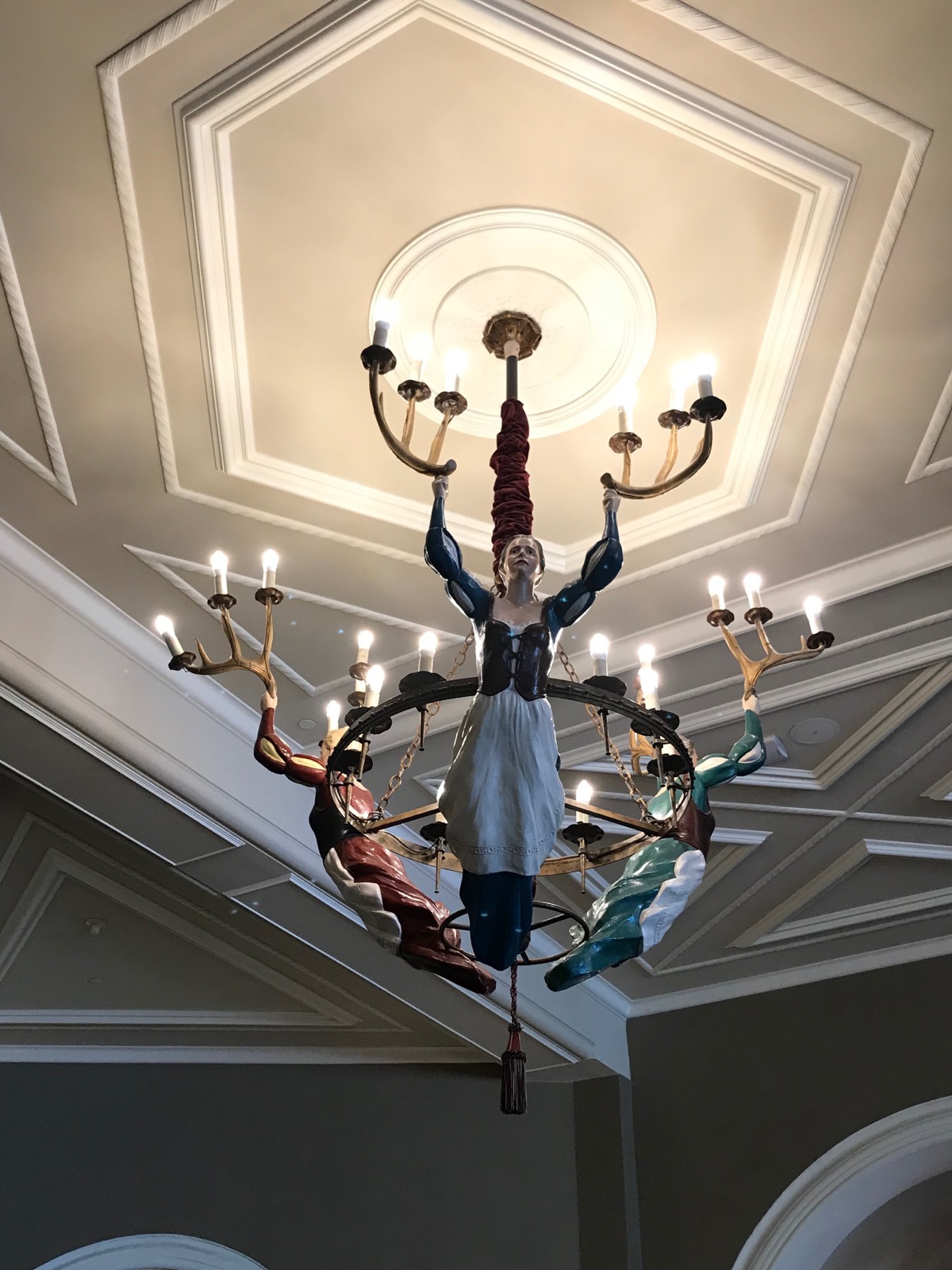 The chandeliers in the lobby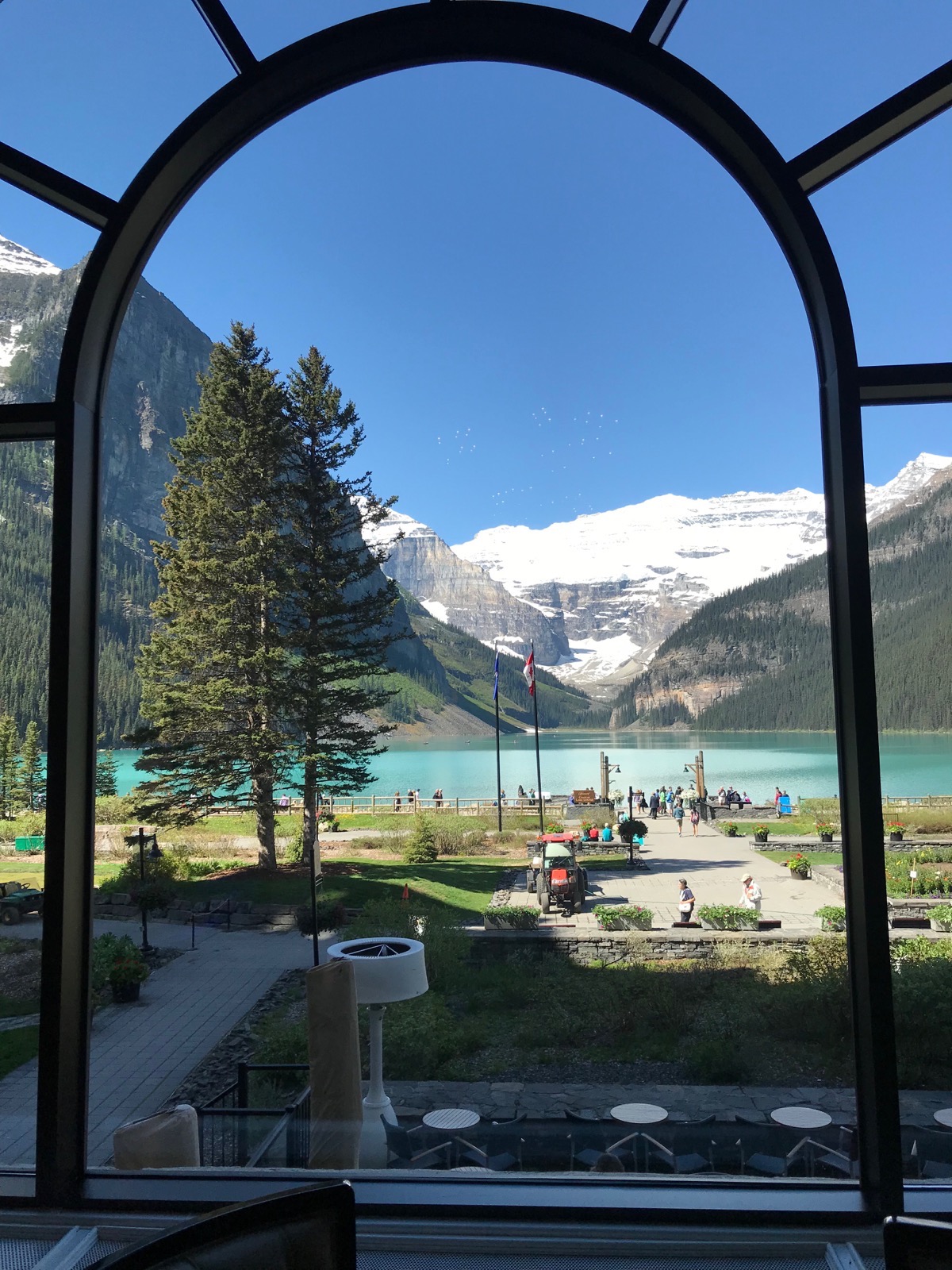 The view from the dining area of the Fairmont Chateau at Lake Louise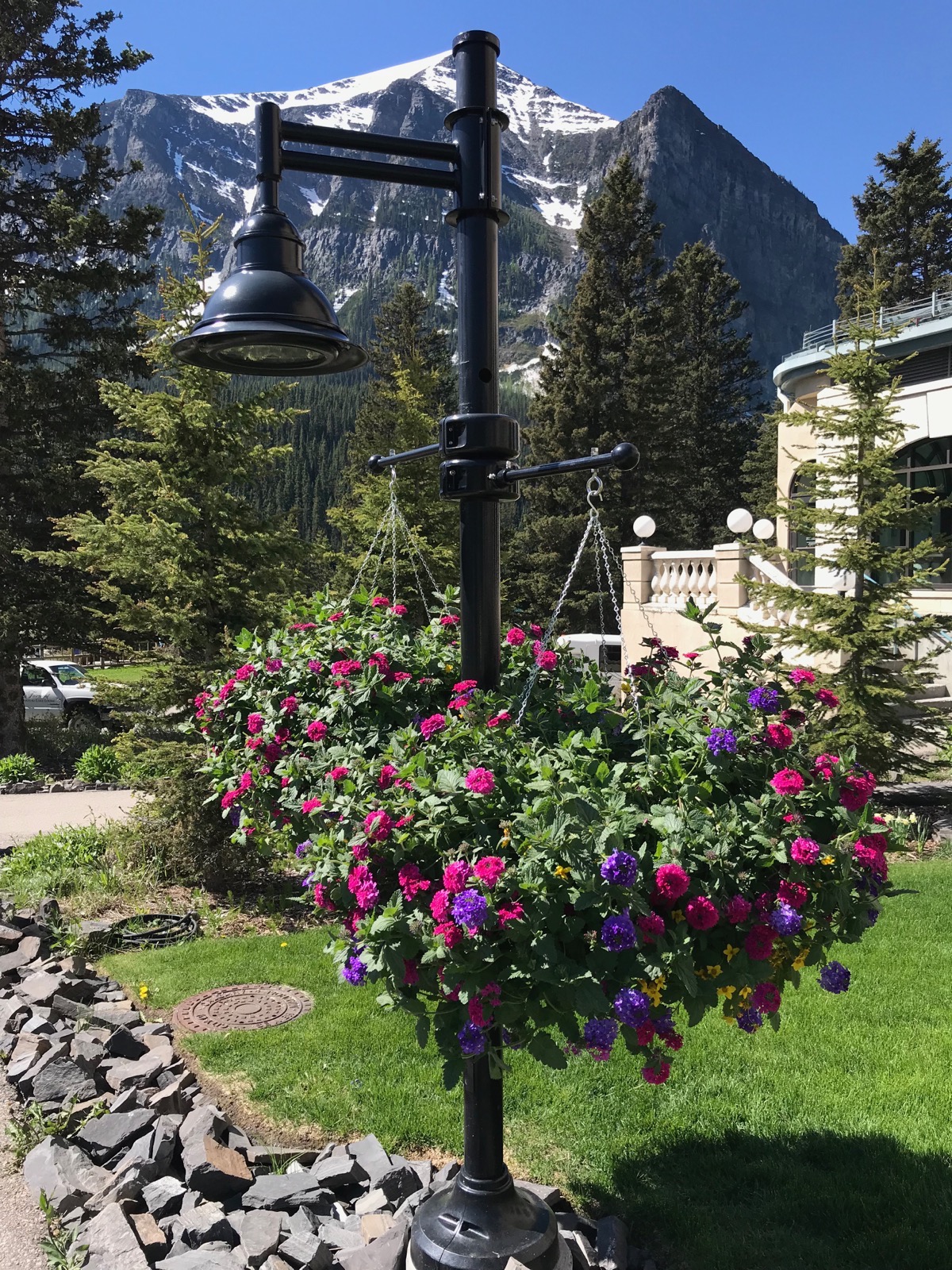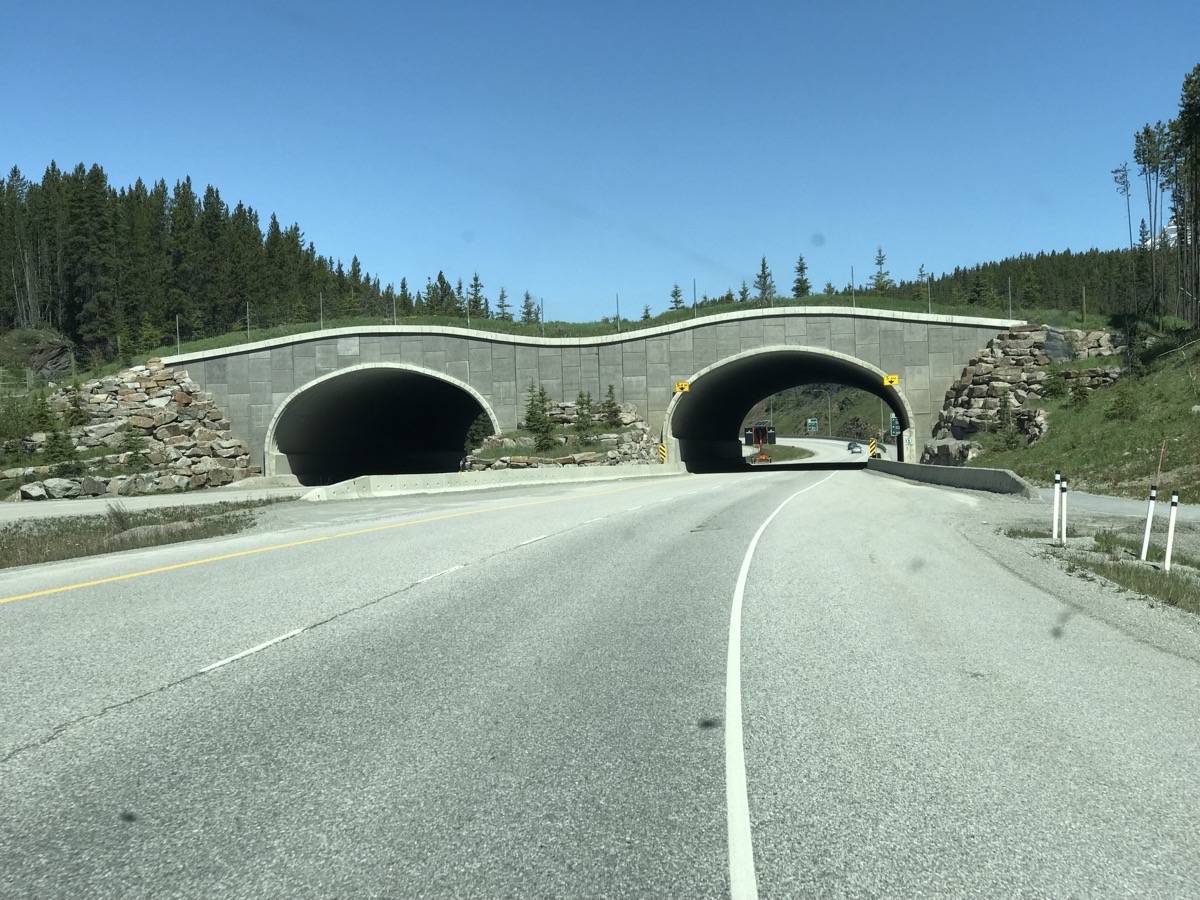 These are the safe crossings for the wild animals that live within the park
We drove Hwy 93 from Lake Louise and stopped at the Columbia Icefields for some quick photos.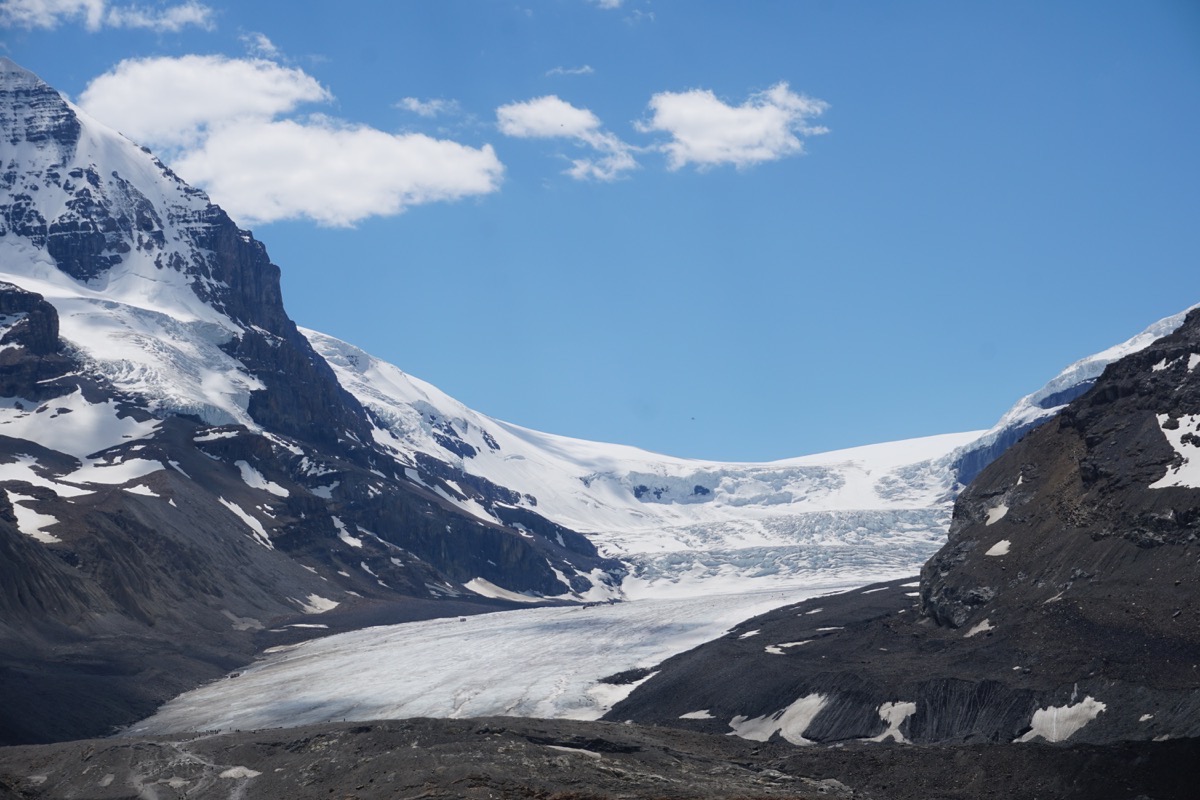 Our views from the Columbia Icefields to Jasper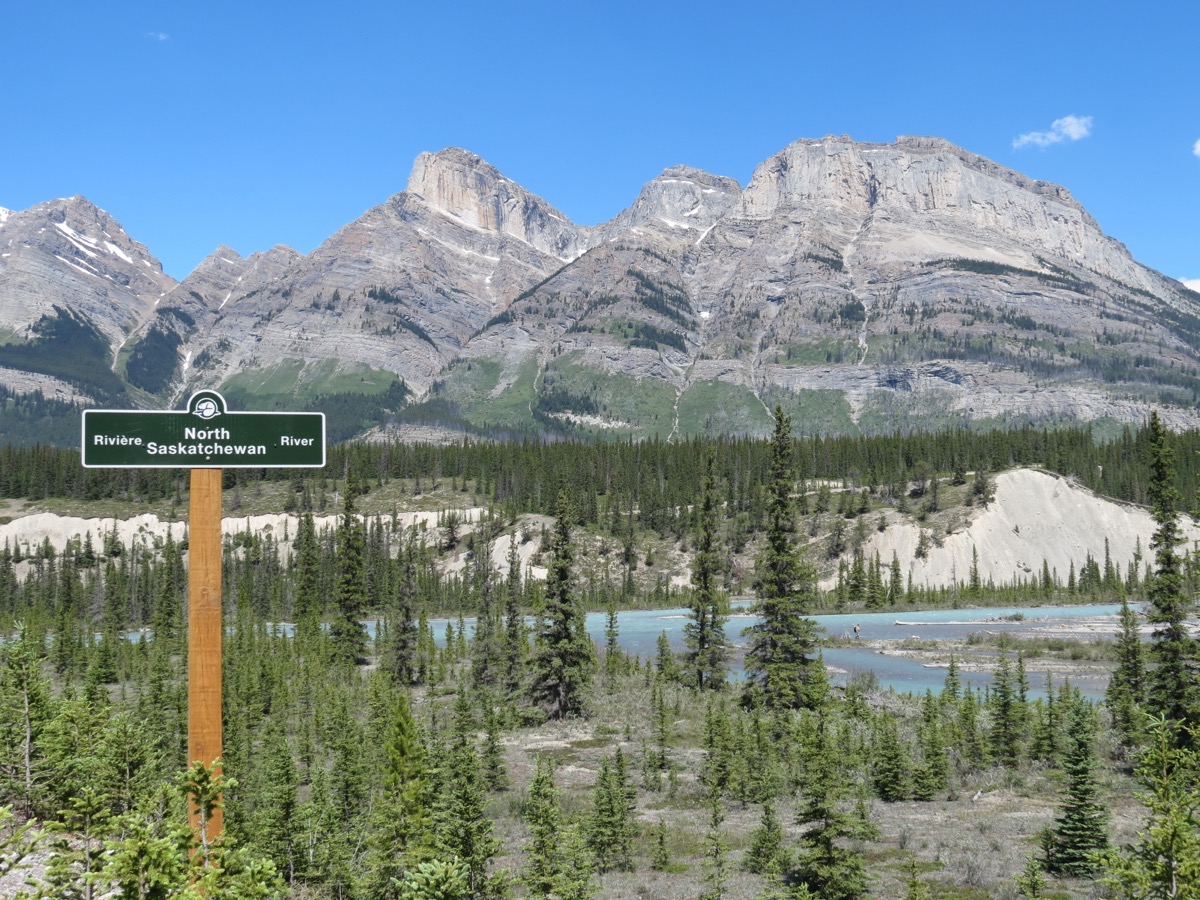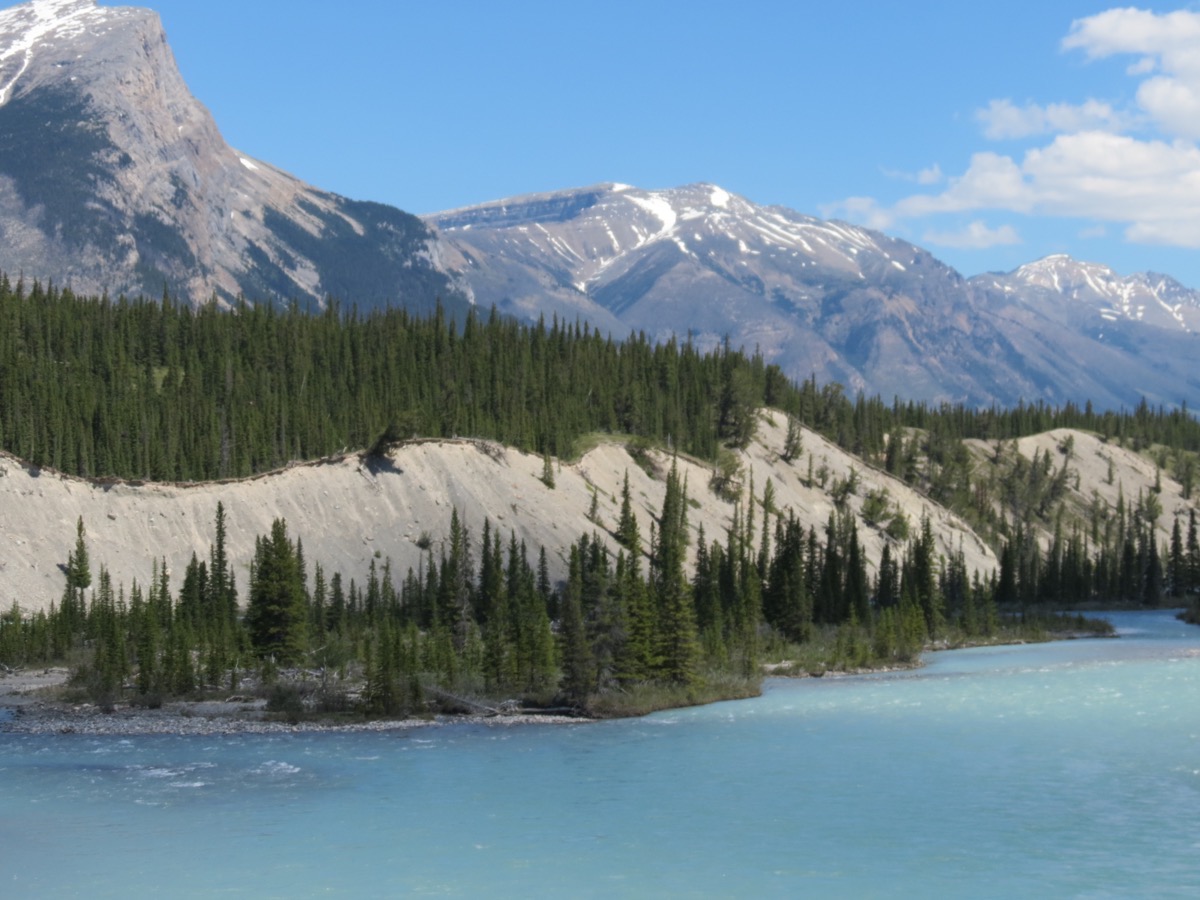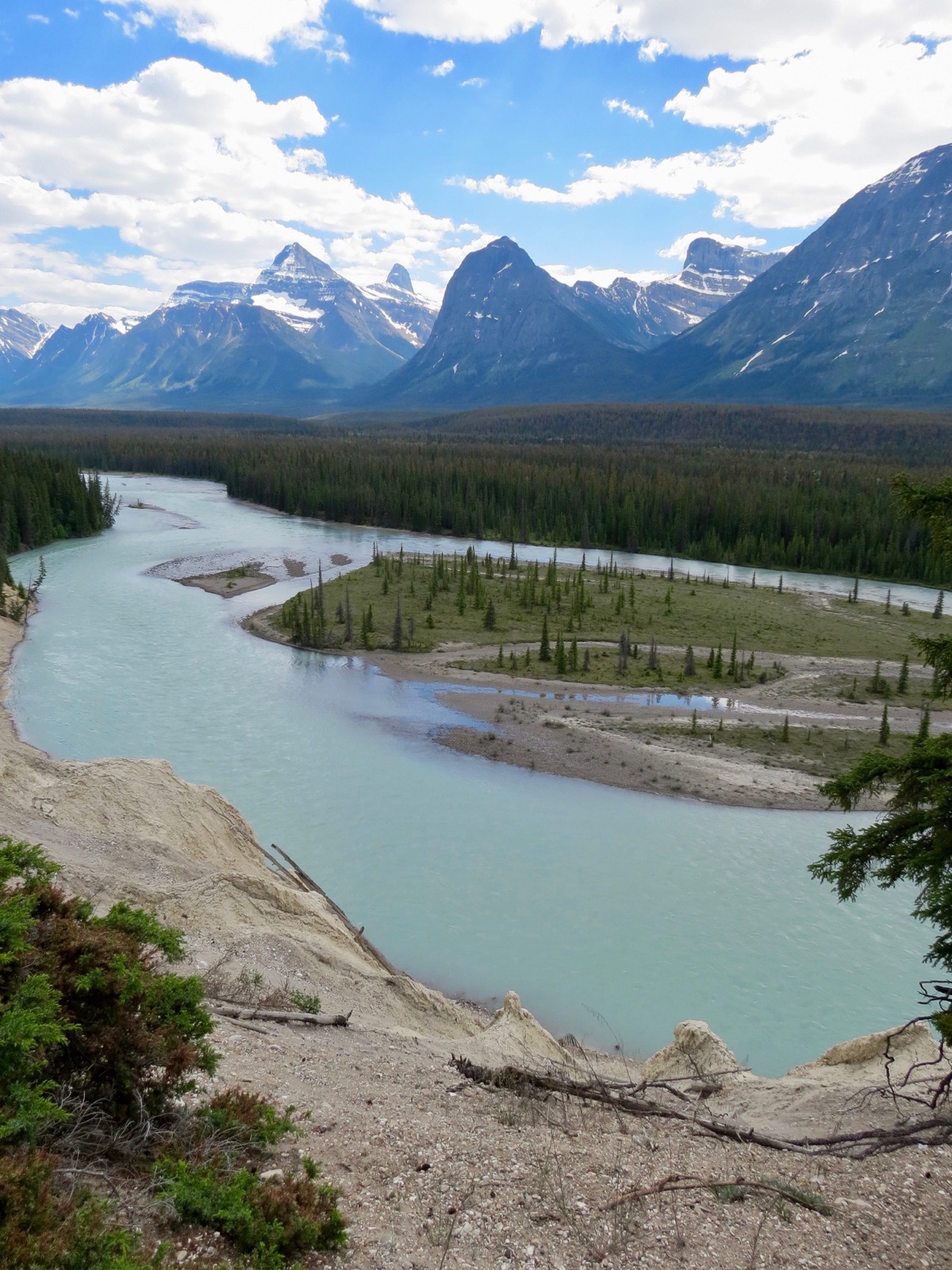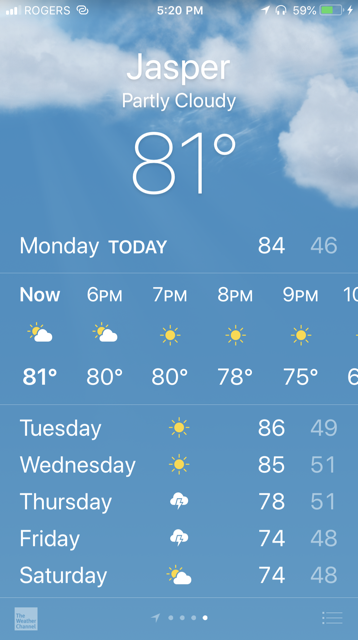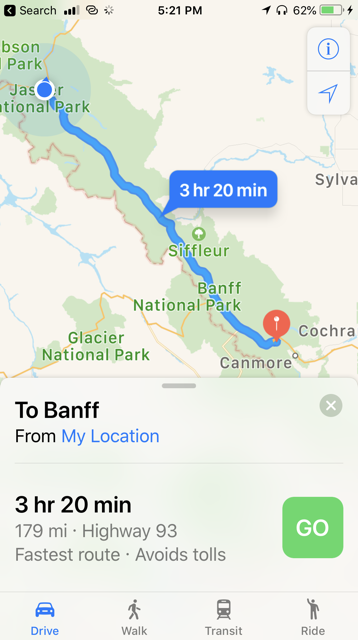 We drove 189 miles today from Banff to Jasper for a total of 3,898 miles so far. We are staying in the Whistler Campground for the next two nights at $32.90 per night.