It was a beautiful day in Banff today with temperatures between 65-70 and beautiful blue skies. Driving into Banff from our campground in Canmore, the road looked like it would run straight into this beautiful mountain.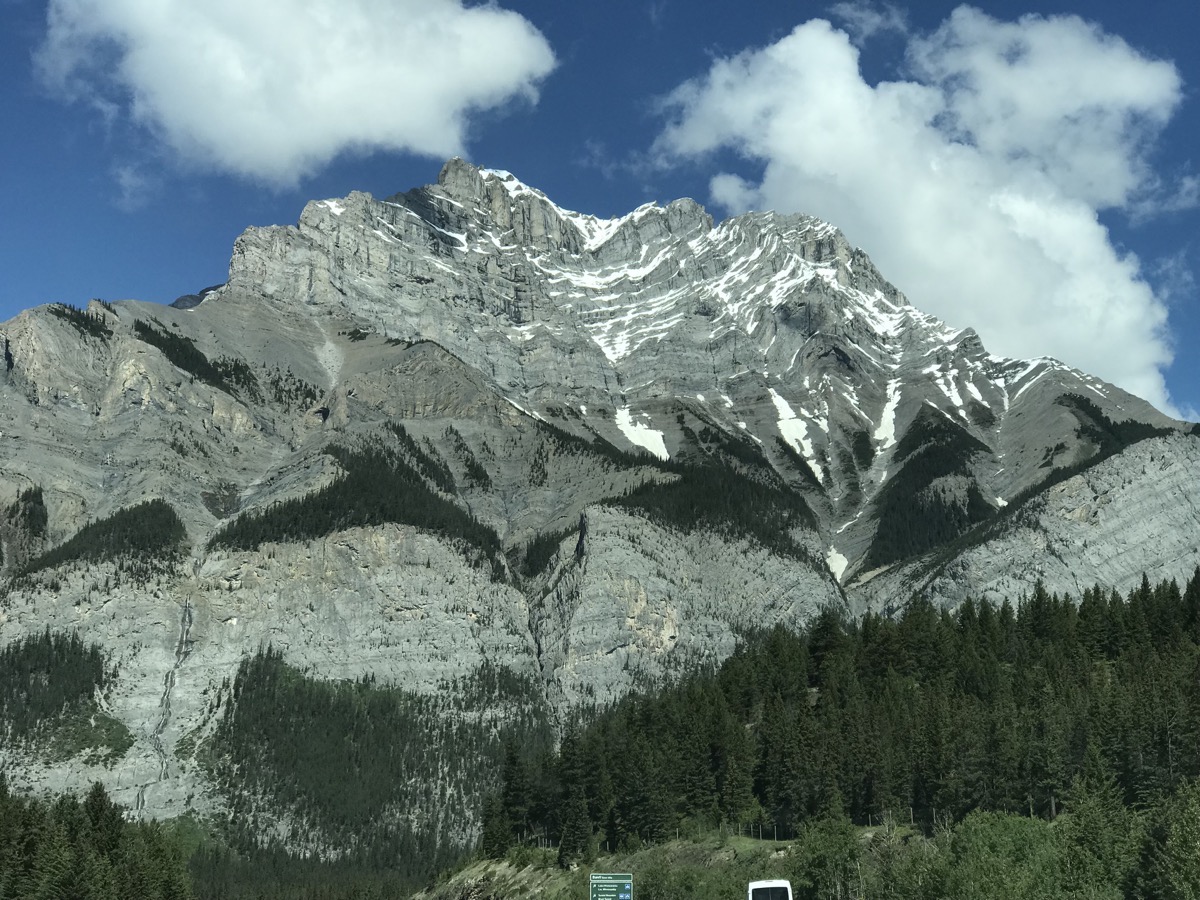 We first drove to the Surprise Corner overlook where we could see the world famous Fairmont Banff Springs across the river.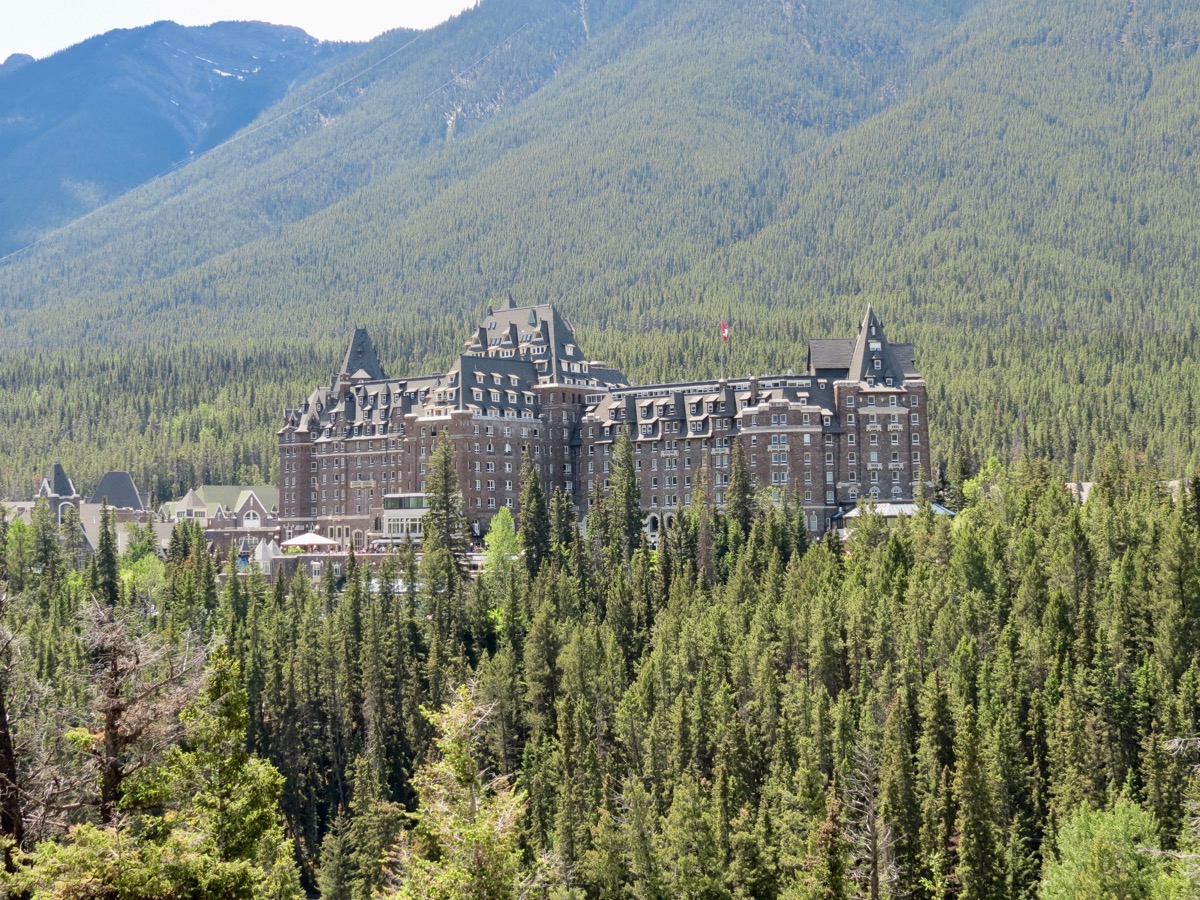 We also saw two elk swimming across the river way below us.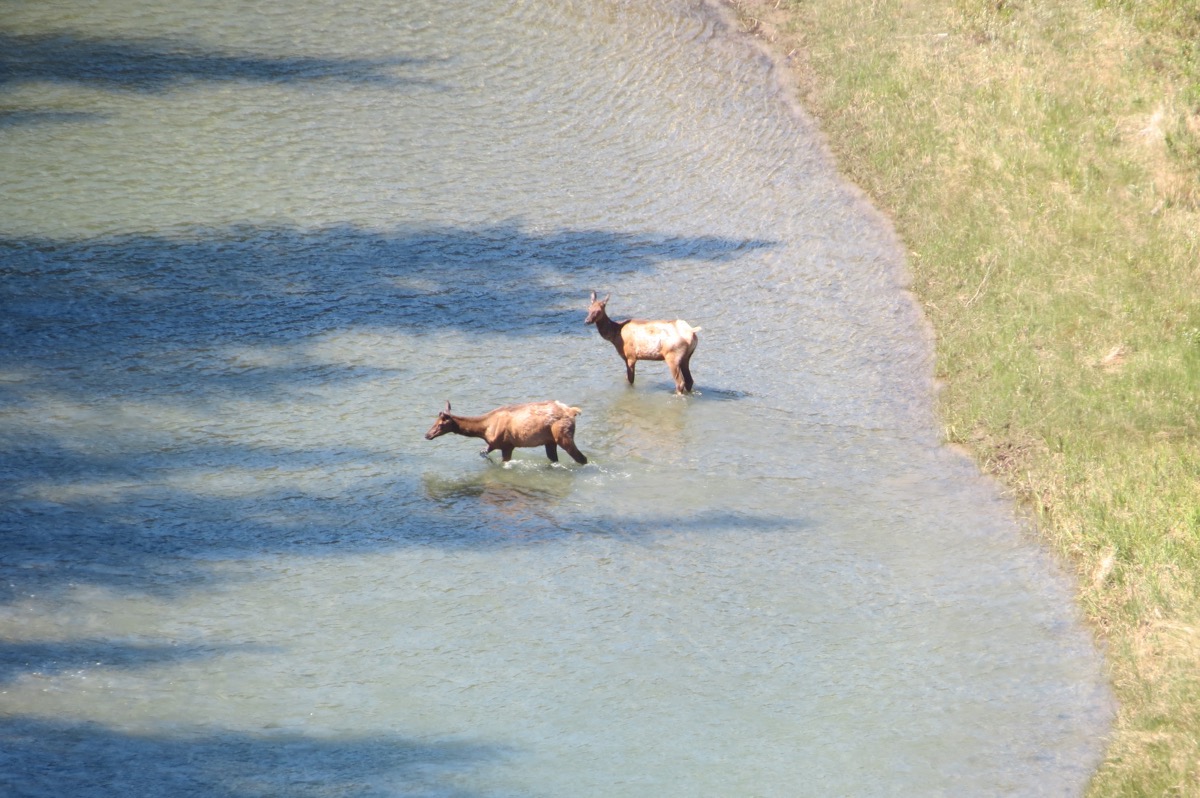 We then drove to the other side of the river and stopped at the Tunnel Mountain Overlook and hiked along that trail to see a beautiful vista and to see the hoodoos.  After seeing the beautiful hoodoos in Sedona, these were very plain.  We were able to park the motorhome in our new campsite at Tunnel Mountain II Campground earlier than expected, so we just used the car for the rest of the day.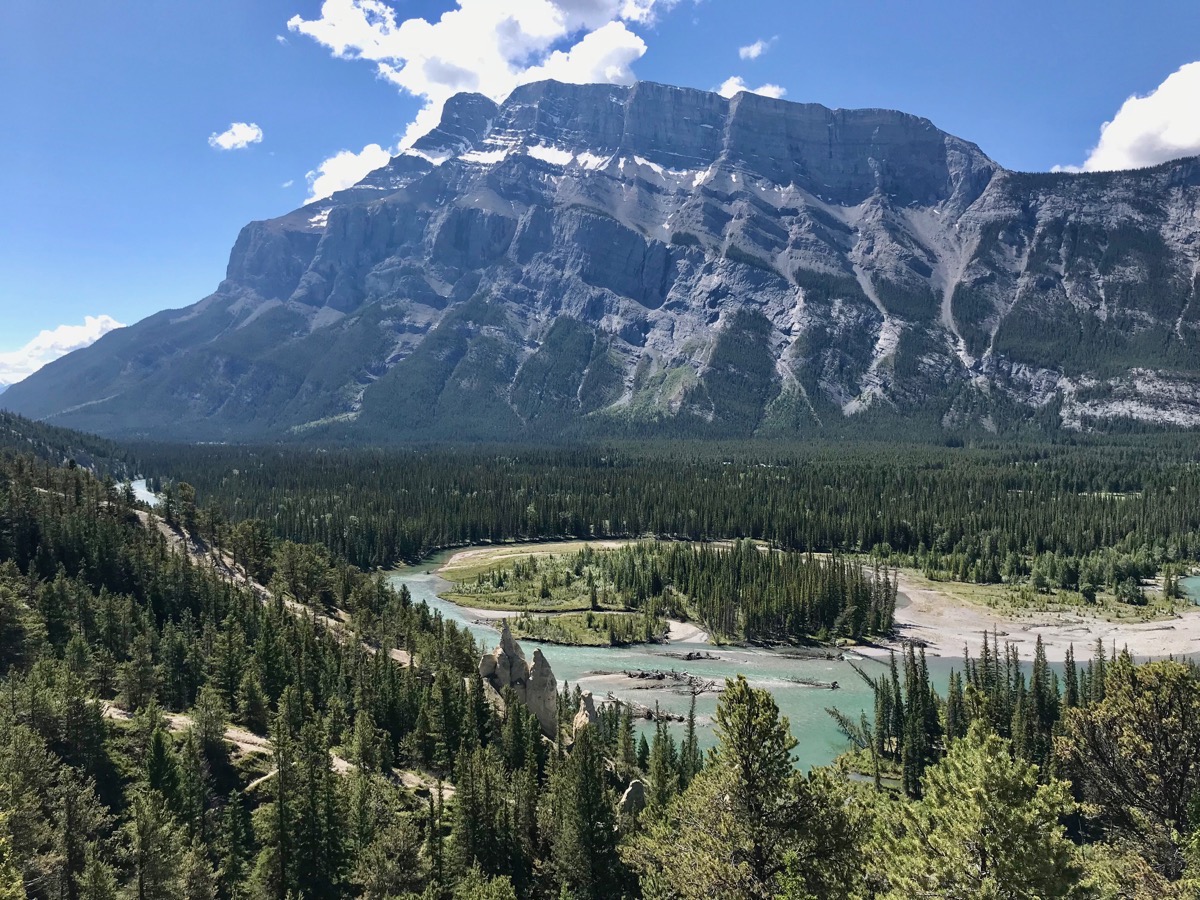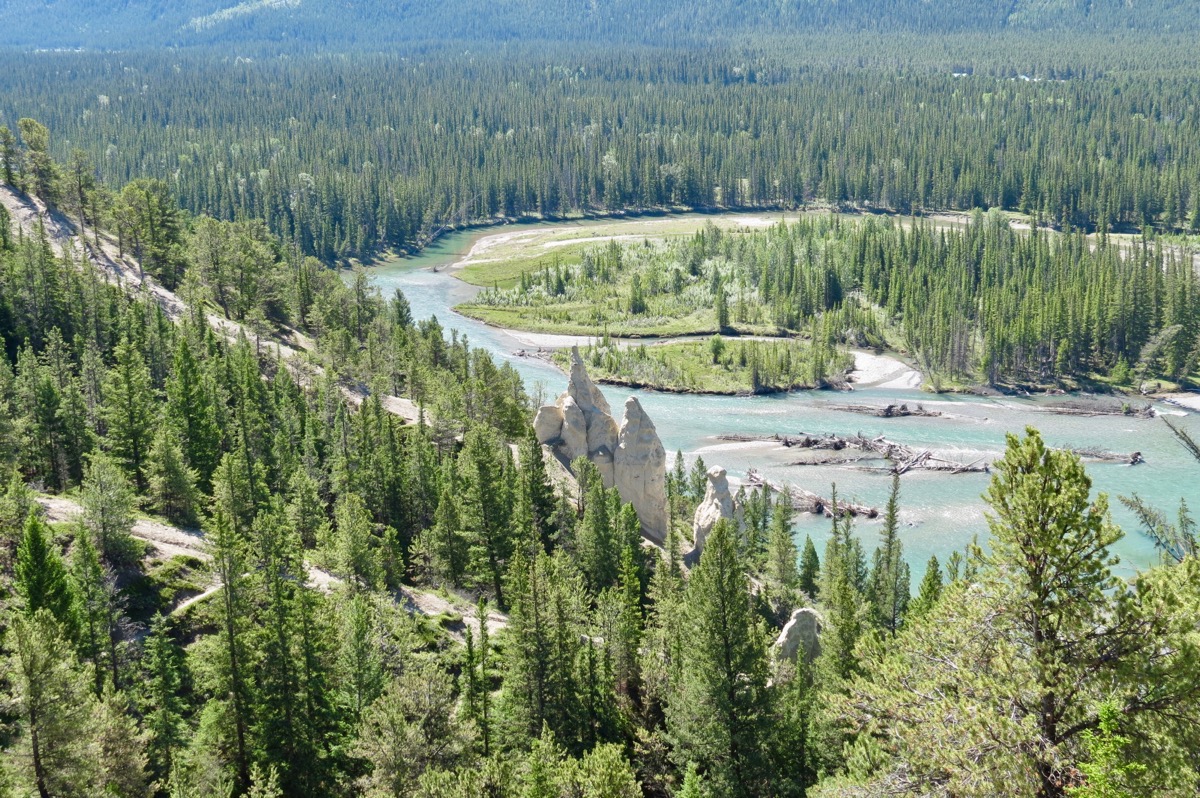 Hoodoos in middle of picture near the water
Bow River Trail
After parking the motorhome we walked the Bow River Trail from Downtown to the falls and the golf course.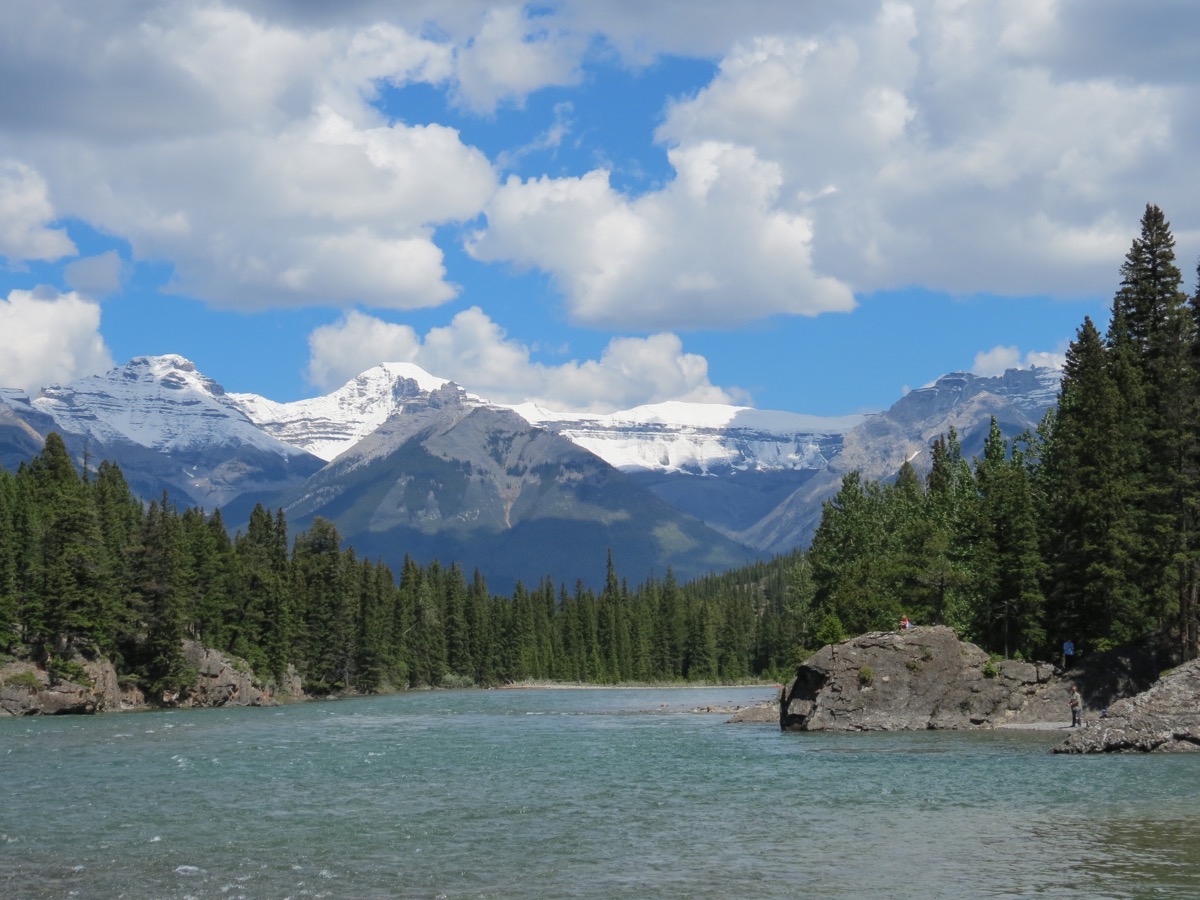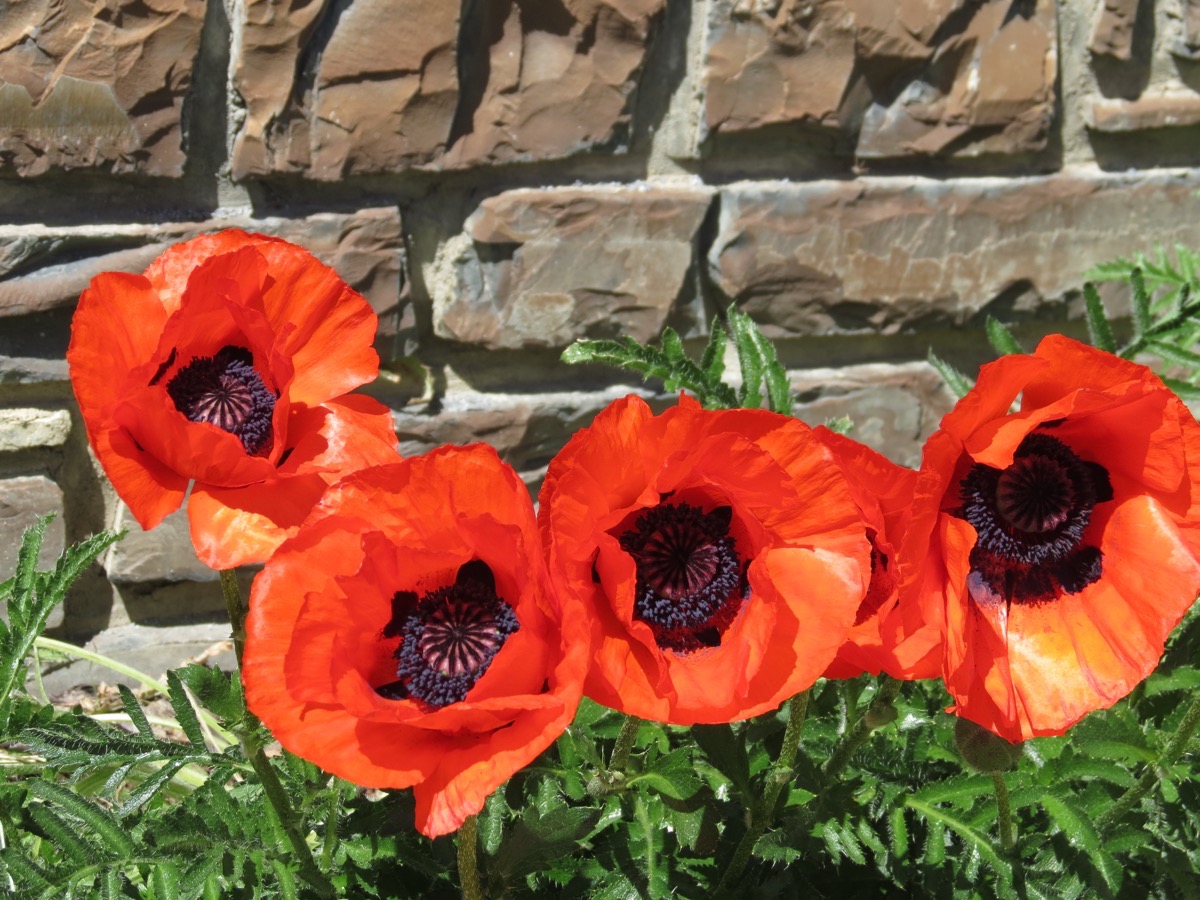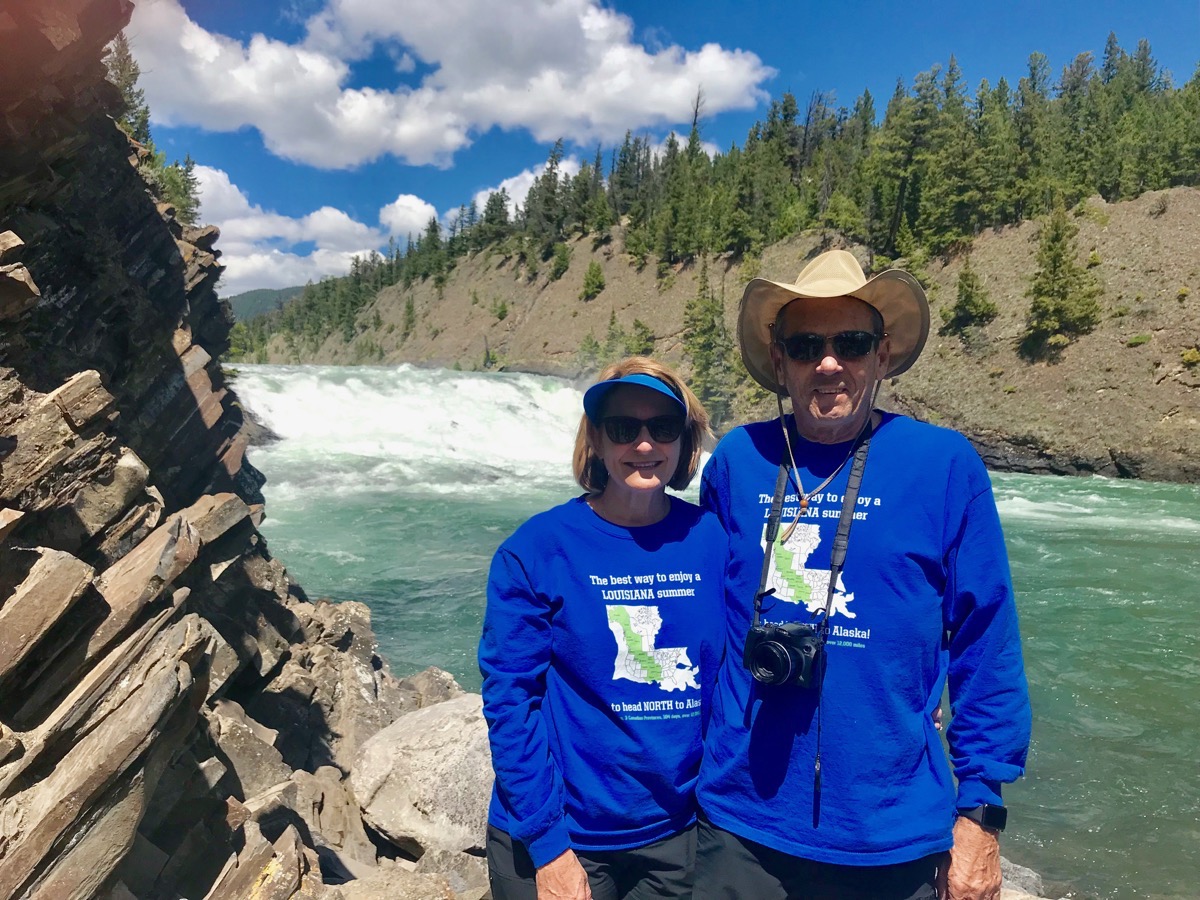 We are standing by the falls wearing "the best way to enjoy a LOUISIANA summer is to head north to ALASKA!" shirts.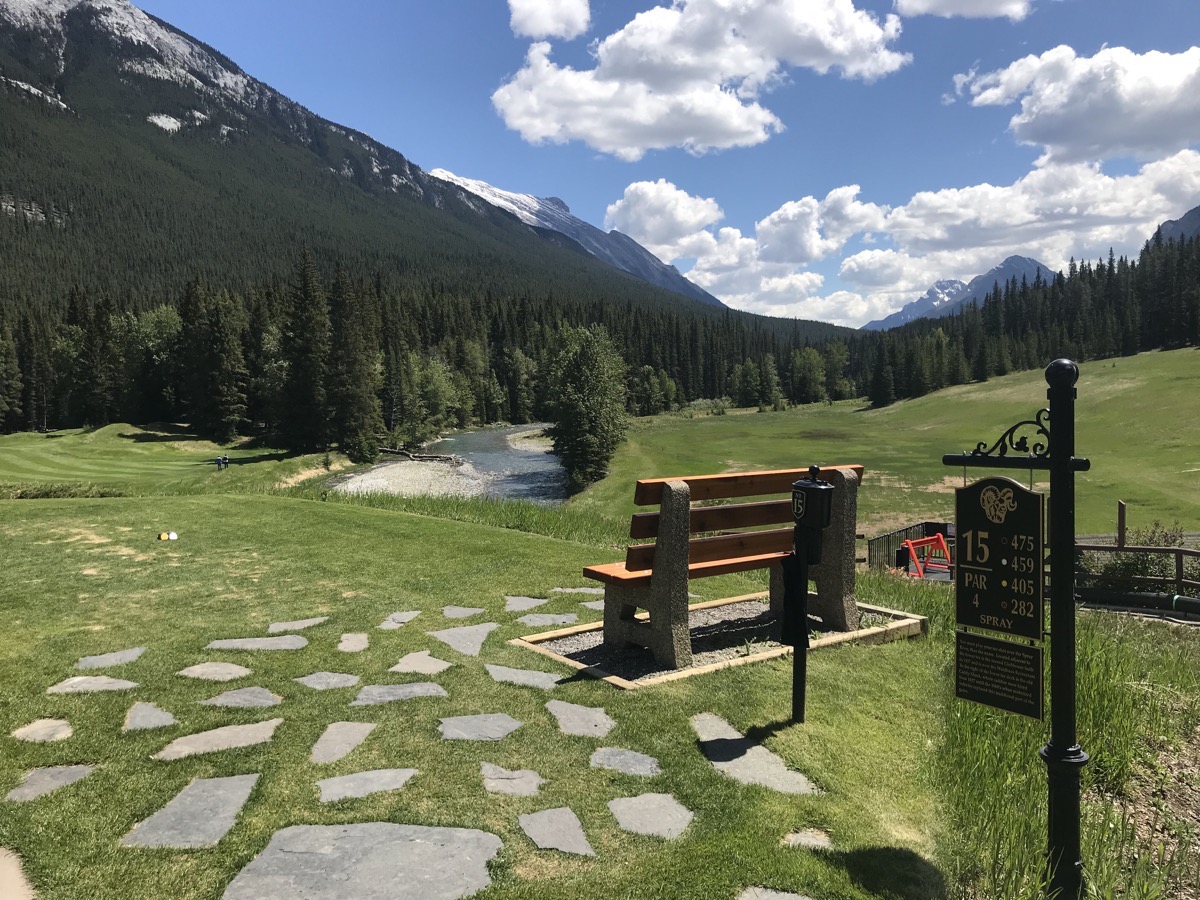 The sign by the tee box for hole #15 Spray on the golf course read, "You must play your tee shot over the Spray River, thus the name."
Johnston Canyon Falls
We drove out to Johnston Canyon which was about 1/2 hour from Banff and hiked to the lower and upper falls.  The hike here was a total of three miles and uphill almost the whole way to the falls.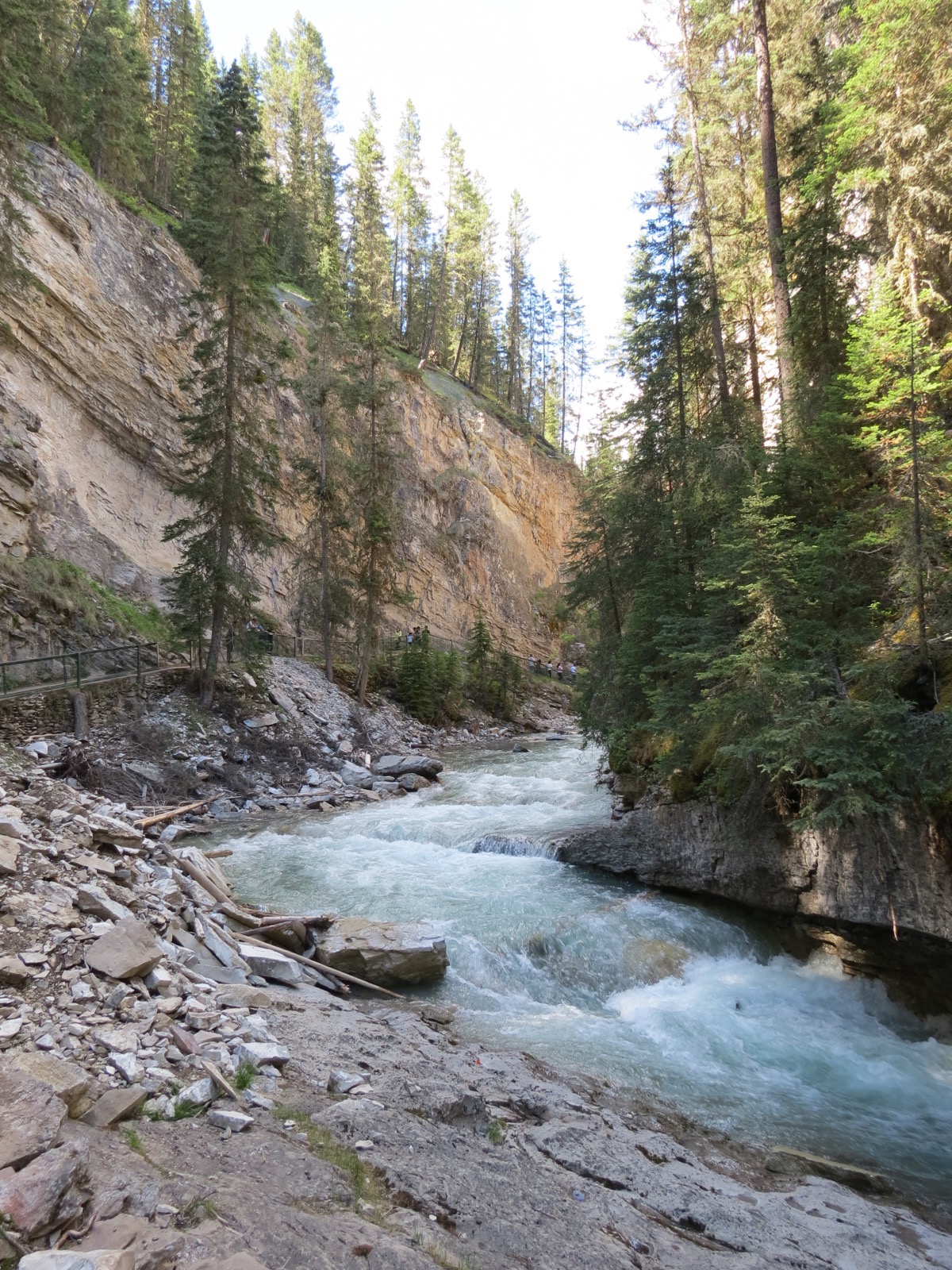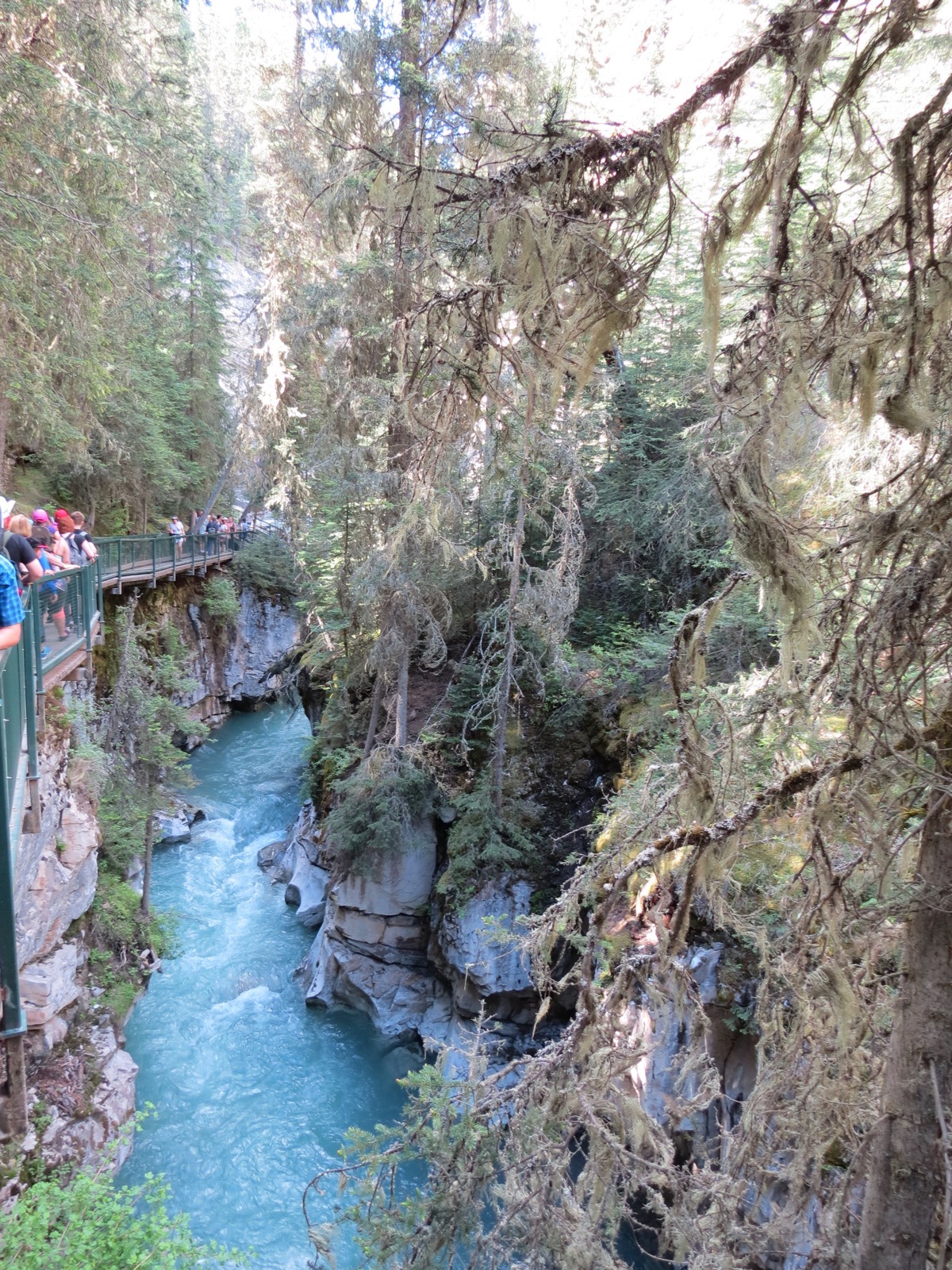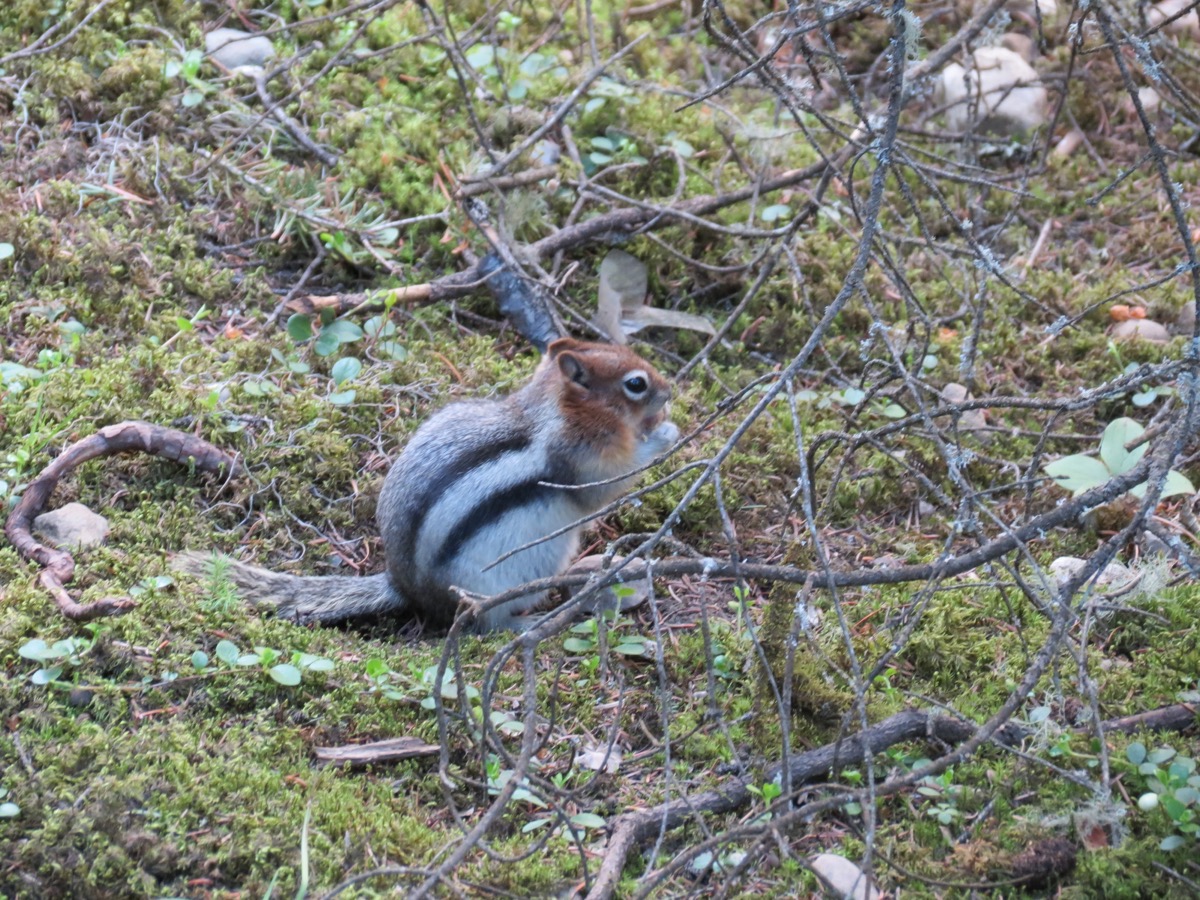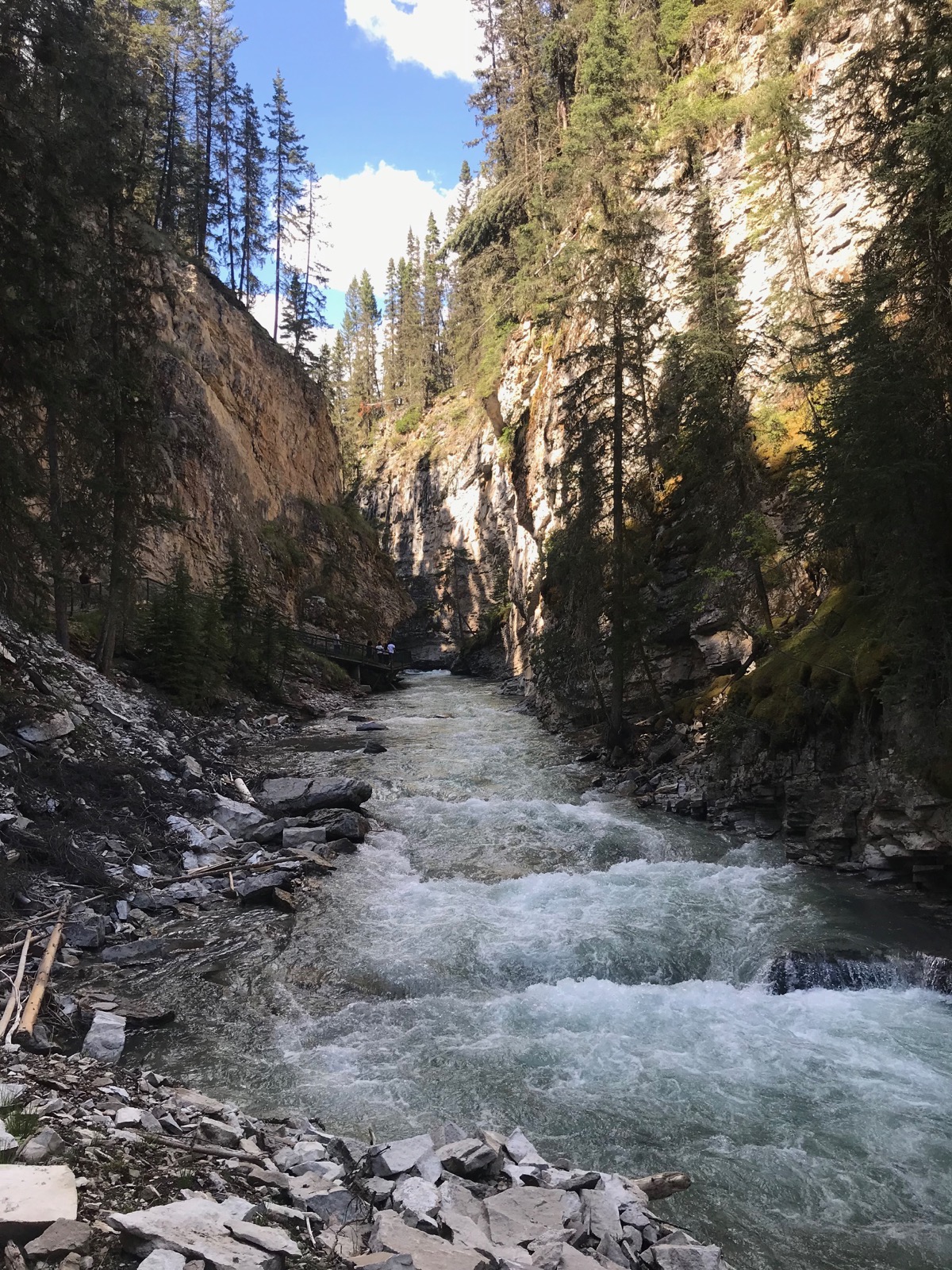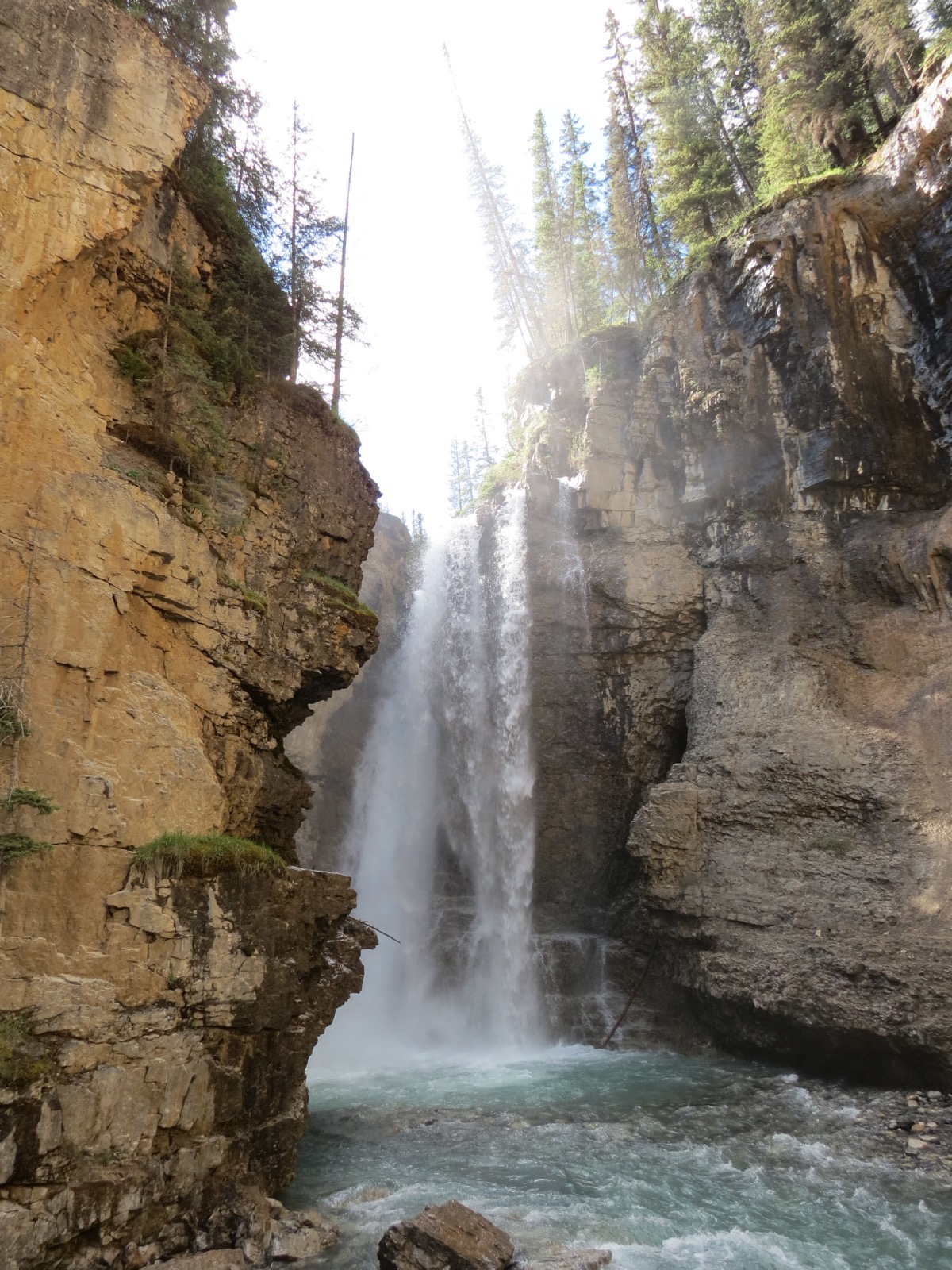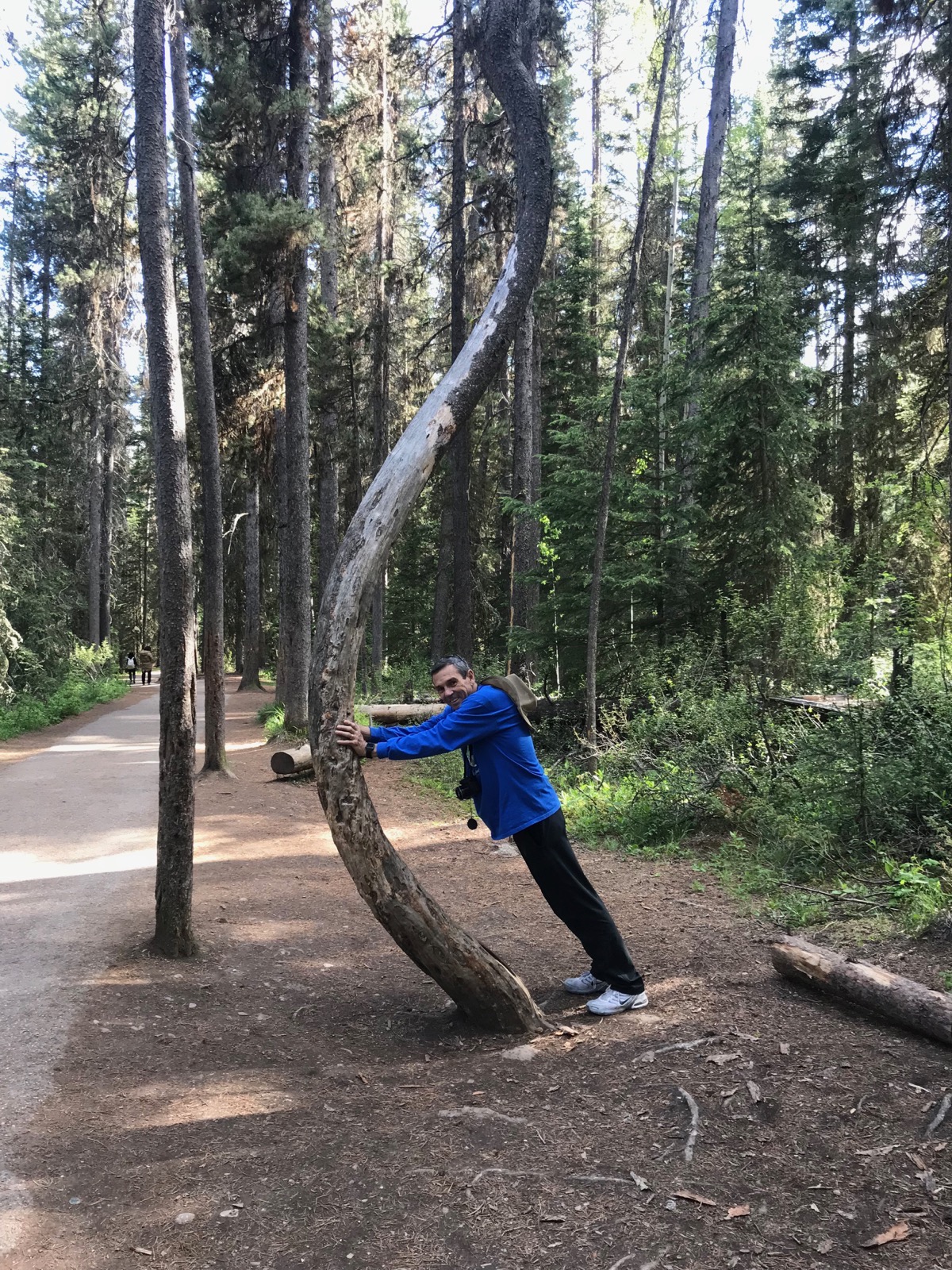 Is Tom strong or what???
We hiked a total of 9.97 miles!!!!  We ate dinner at The Keg tonight and I could barely walked up the flight of stairs to our table.
We only drove 16 miles in the motorhome today and 56 in the car—3,709 for the entire trip so far.
Tonight we are staying at the Tunnel Mountain II campground, which is part of the Canadian Park system for $32.91 (in US currency).