Day 19 - Naples, Idaho to Banff, Alberta
We left the RV park in Naples, Idaho at 8:45 am and stopped for gas in Bonners Ferry.  Thirty miles later we crossed into the  British Columbian Province in Canada at Kingsgate.  At the border we had to show our passports and vehicle registration and were ask a few questions.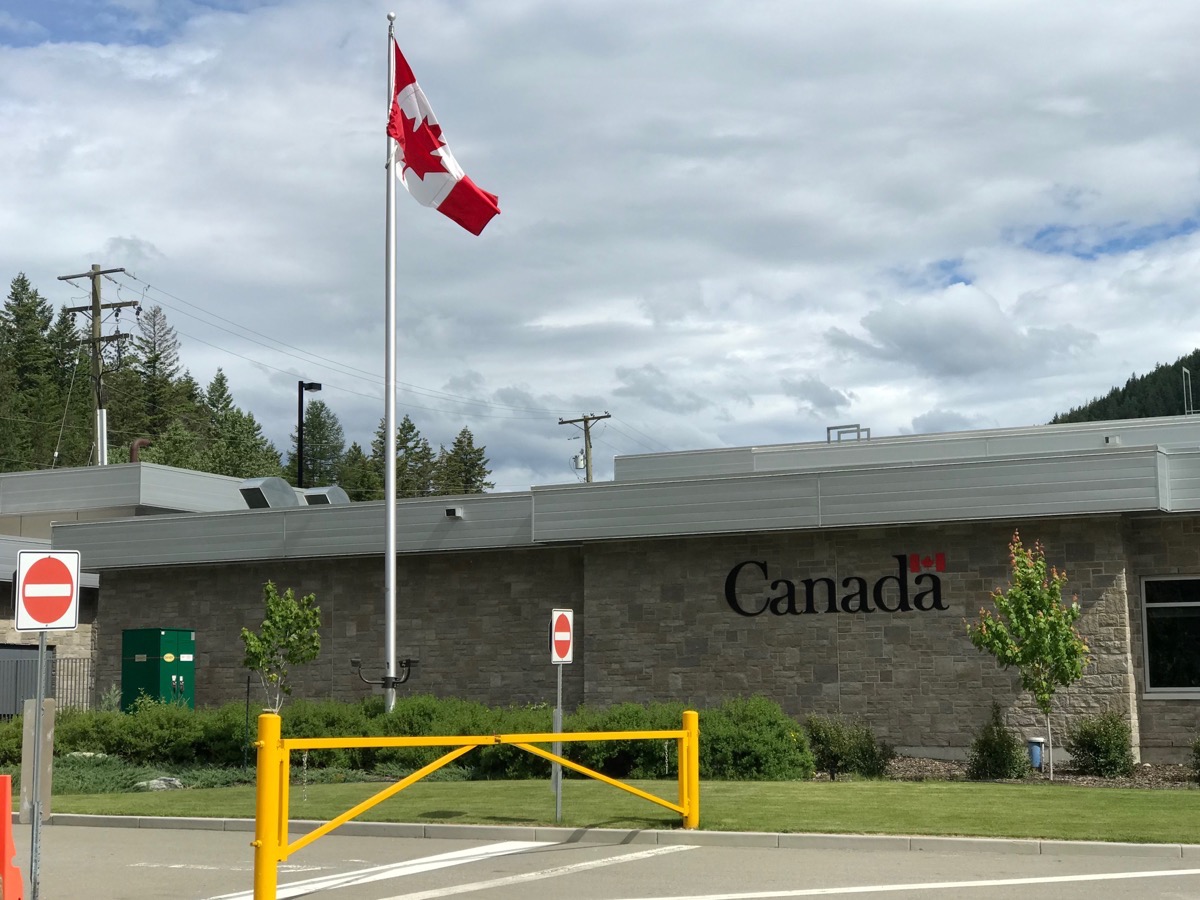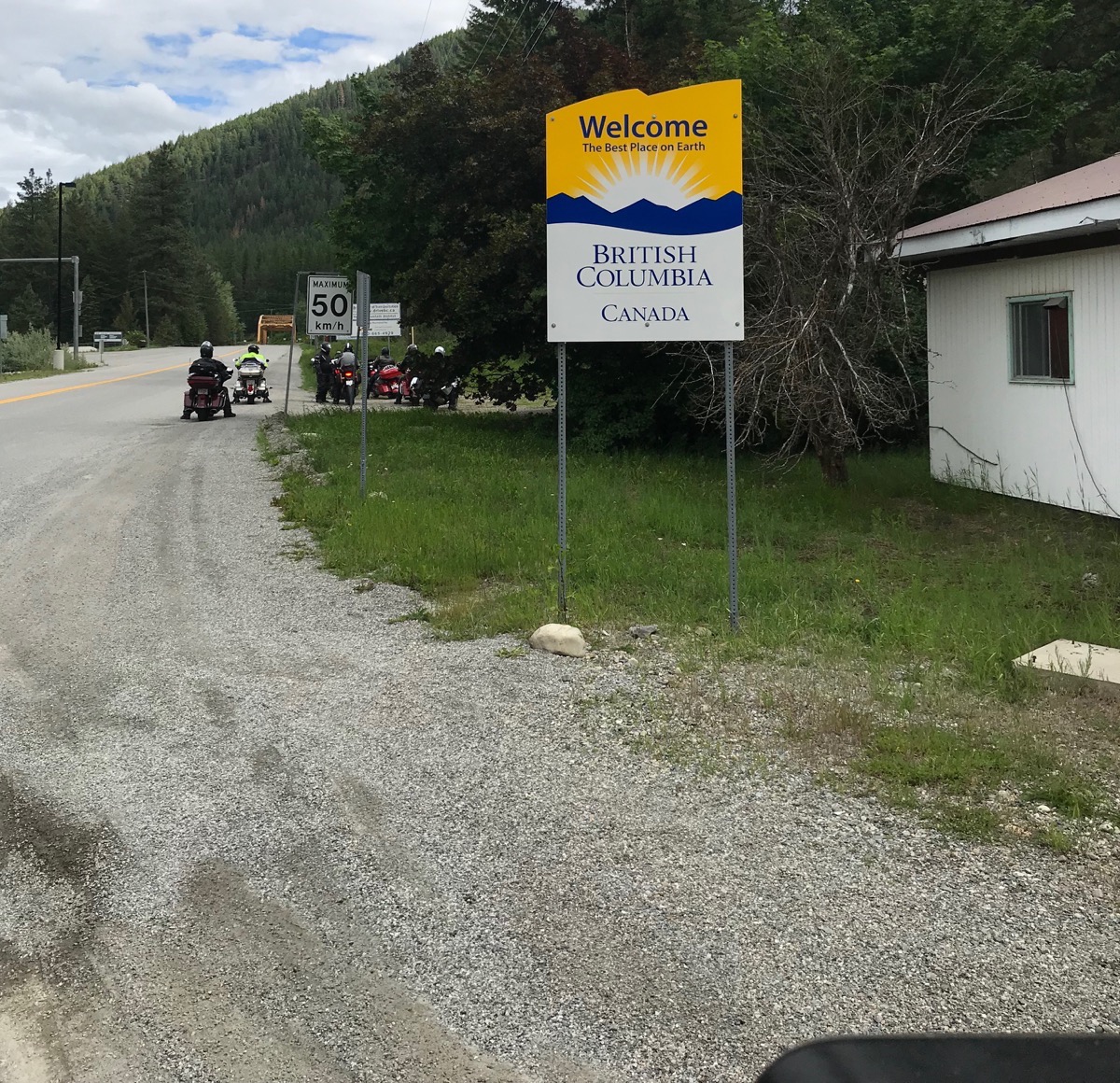 The scenery was absolutely breathtaking along the way, but most of the way there were no shoulders to pull over to take pictures. We entered Kootenay National Park from the town of Radium Hot Springs around 2:00pm. Within the park there were shoulders along the highway and scenic overlooks.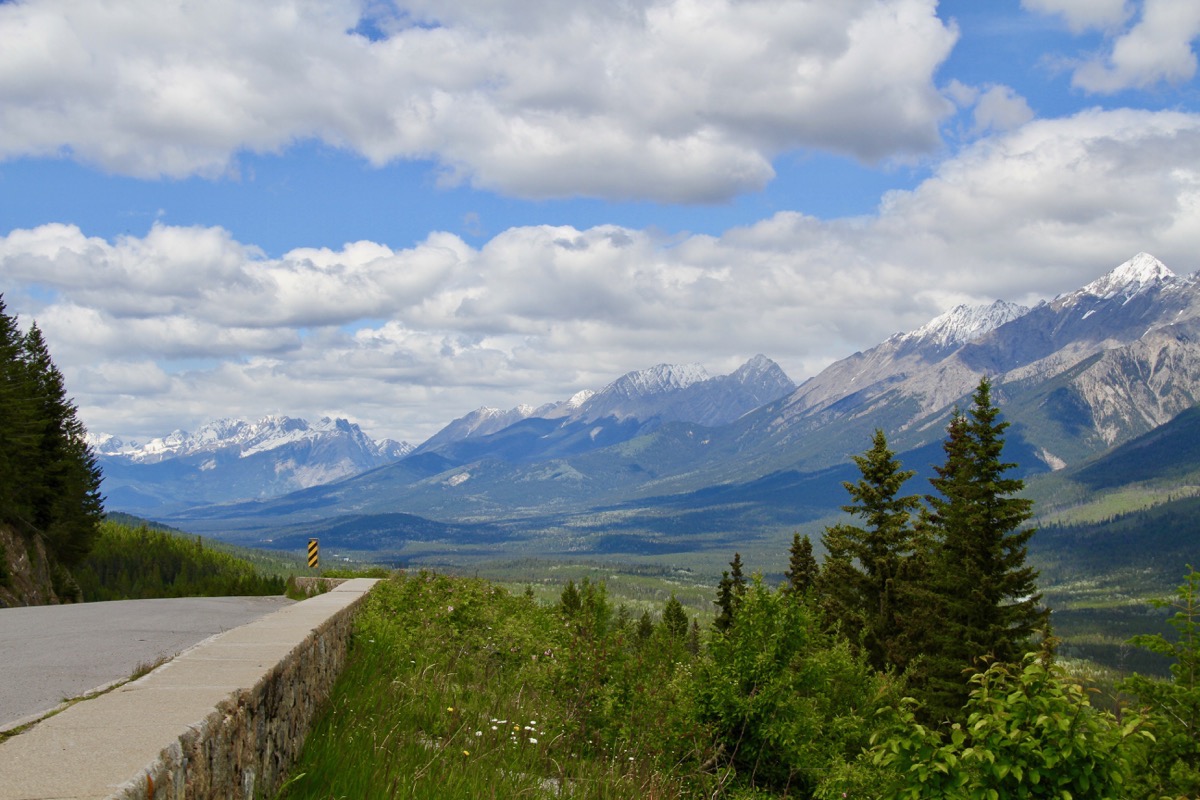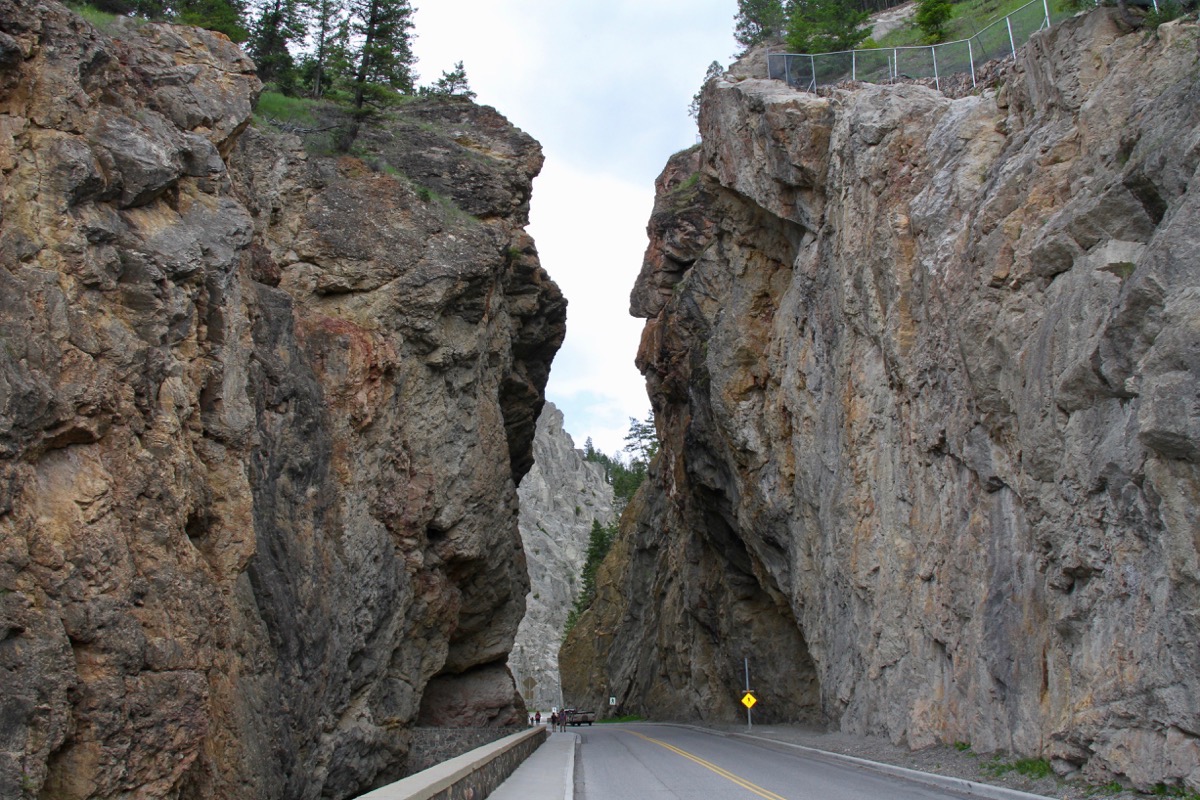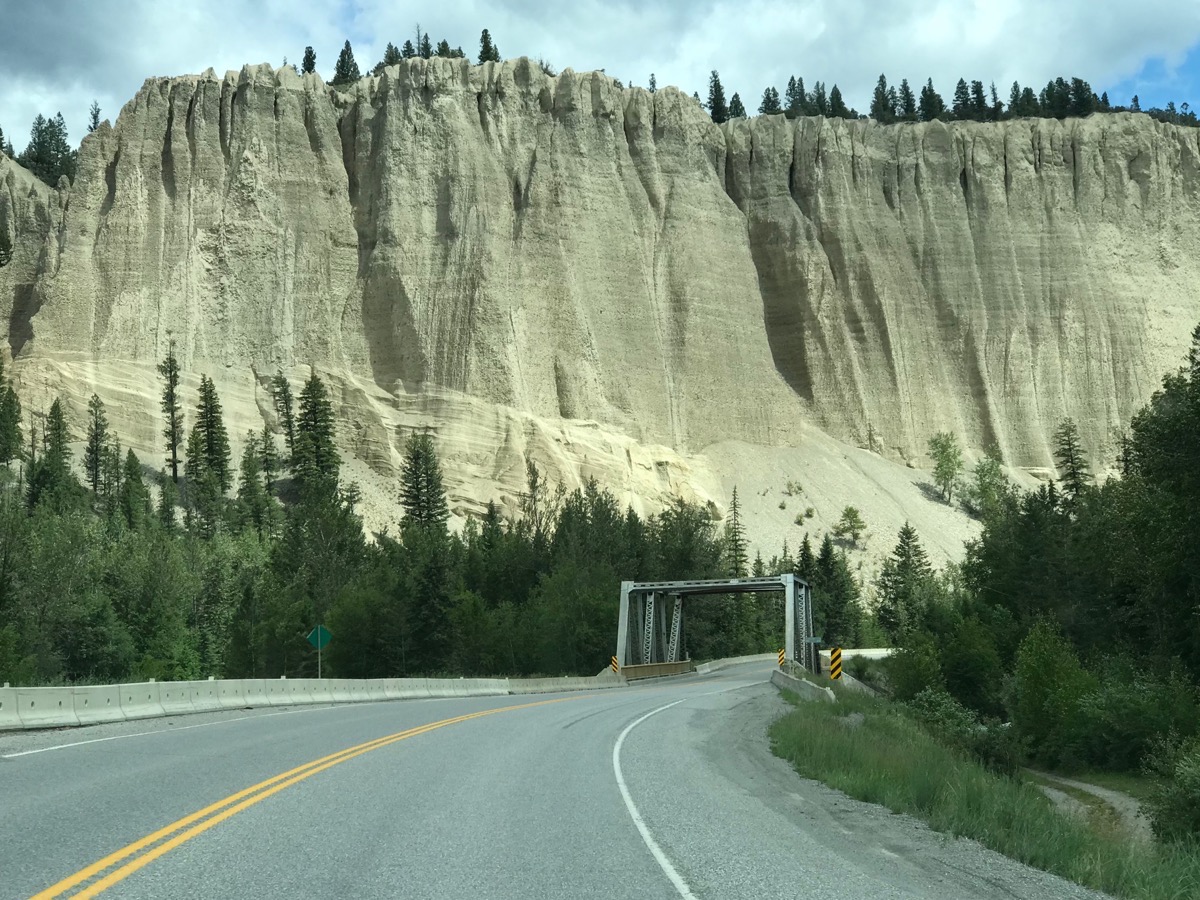 We took a little 1.5 hike to the Paint Pots while in Kootenay National Park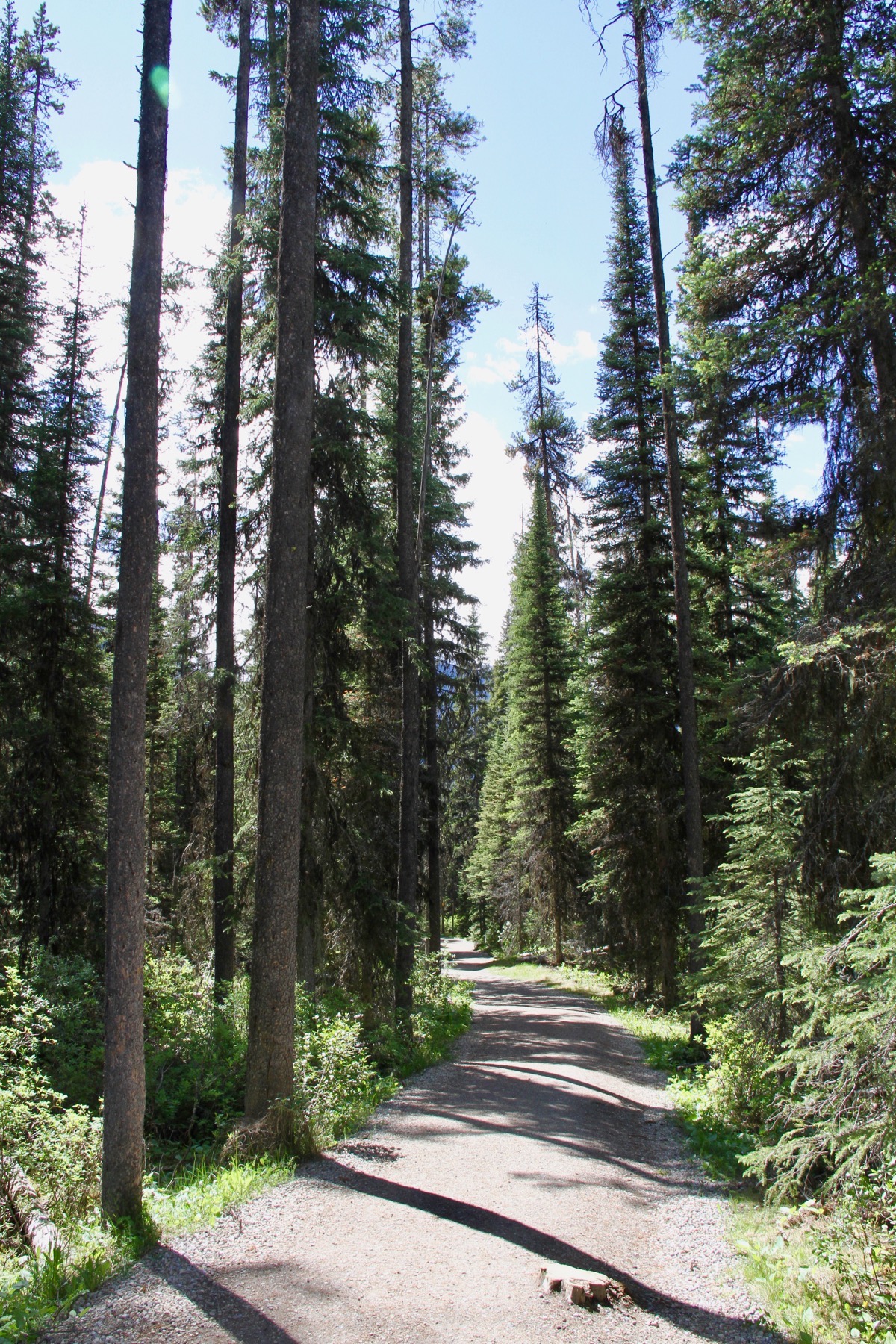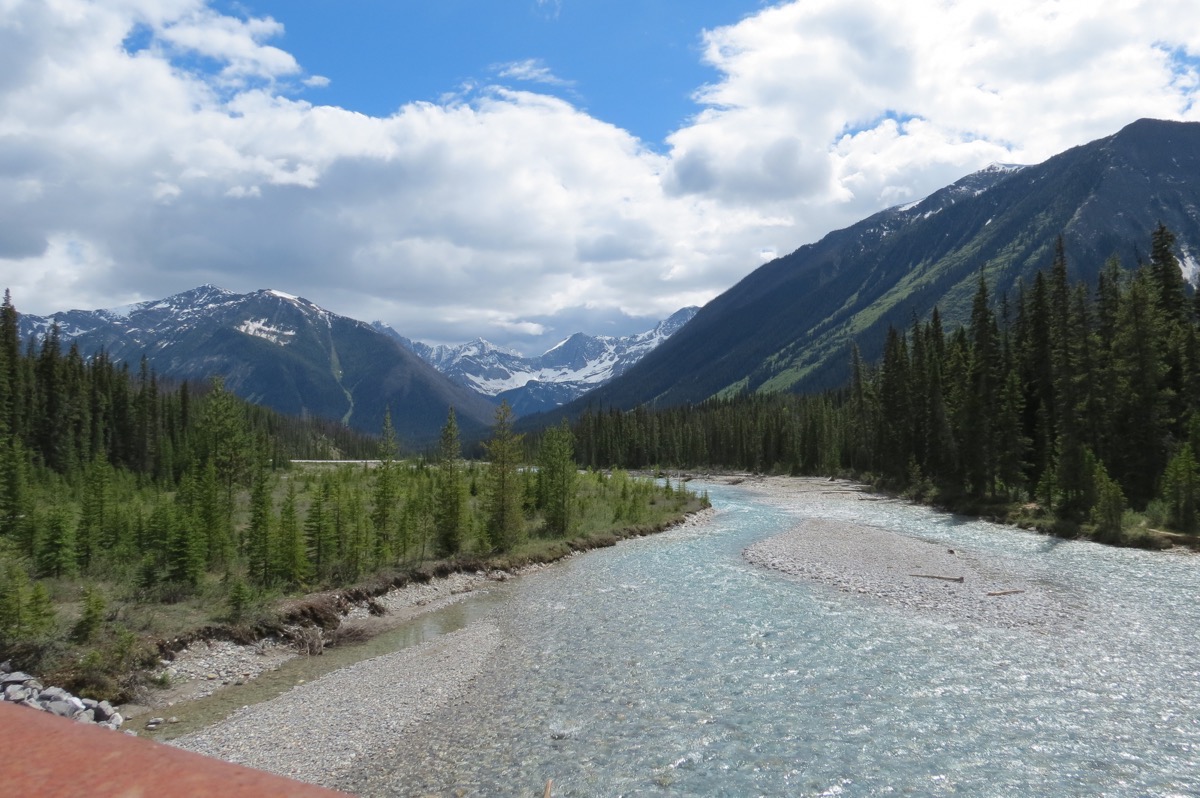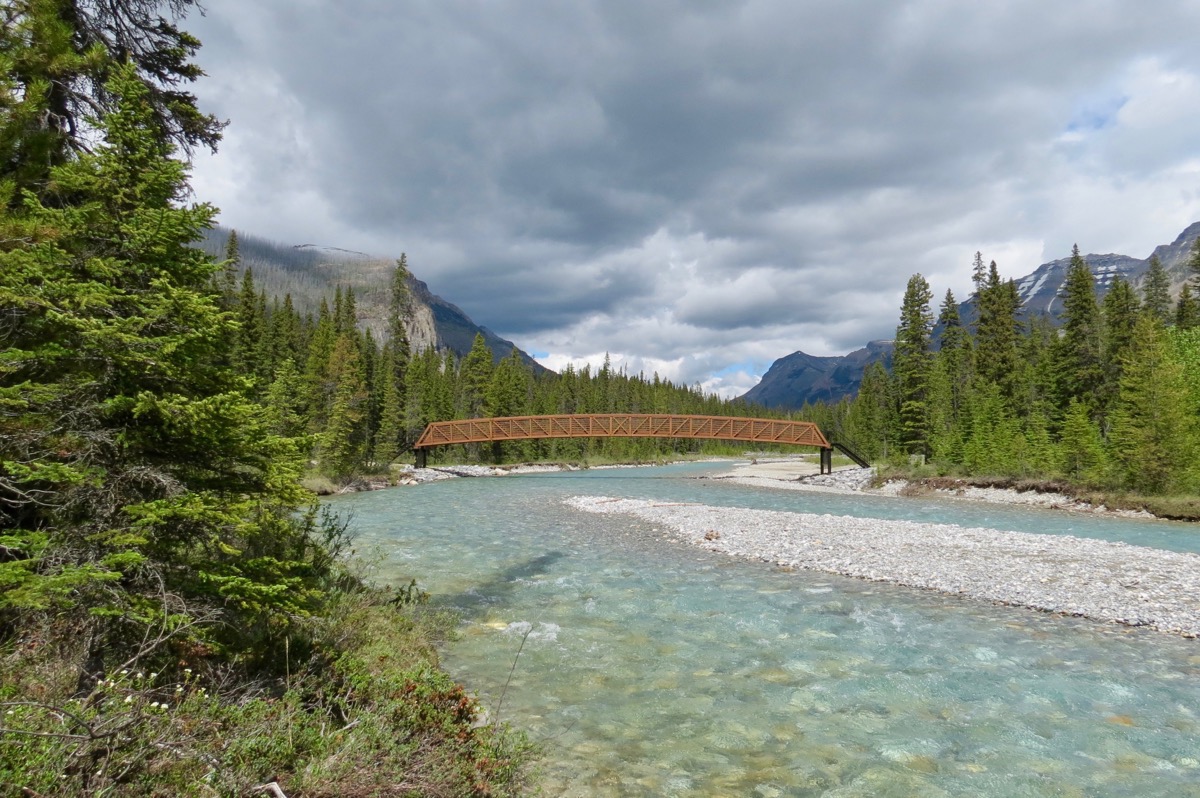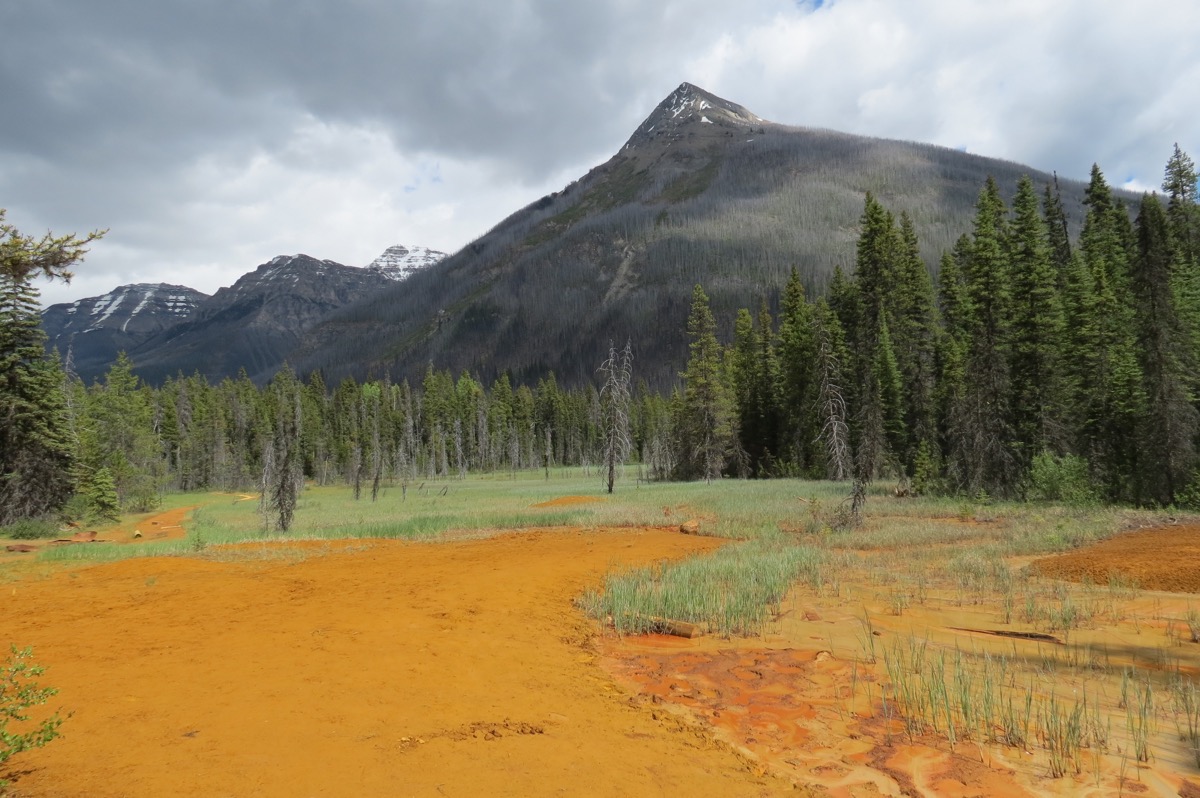 These are the "Paint Pots"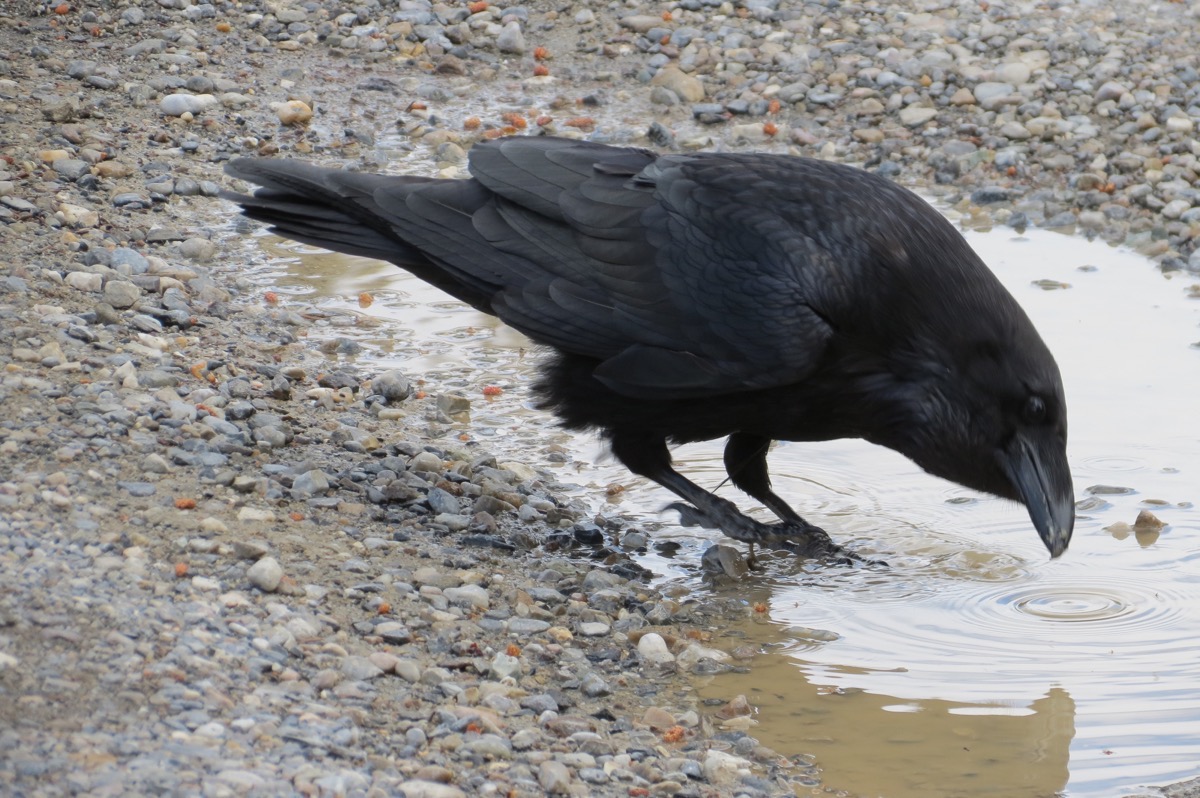 We crossed into the Province of Alberta as we exited Kootenay National Park and Entered Banff National Park.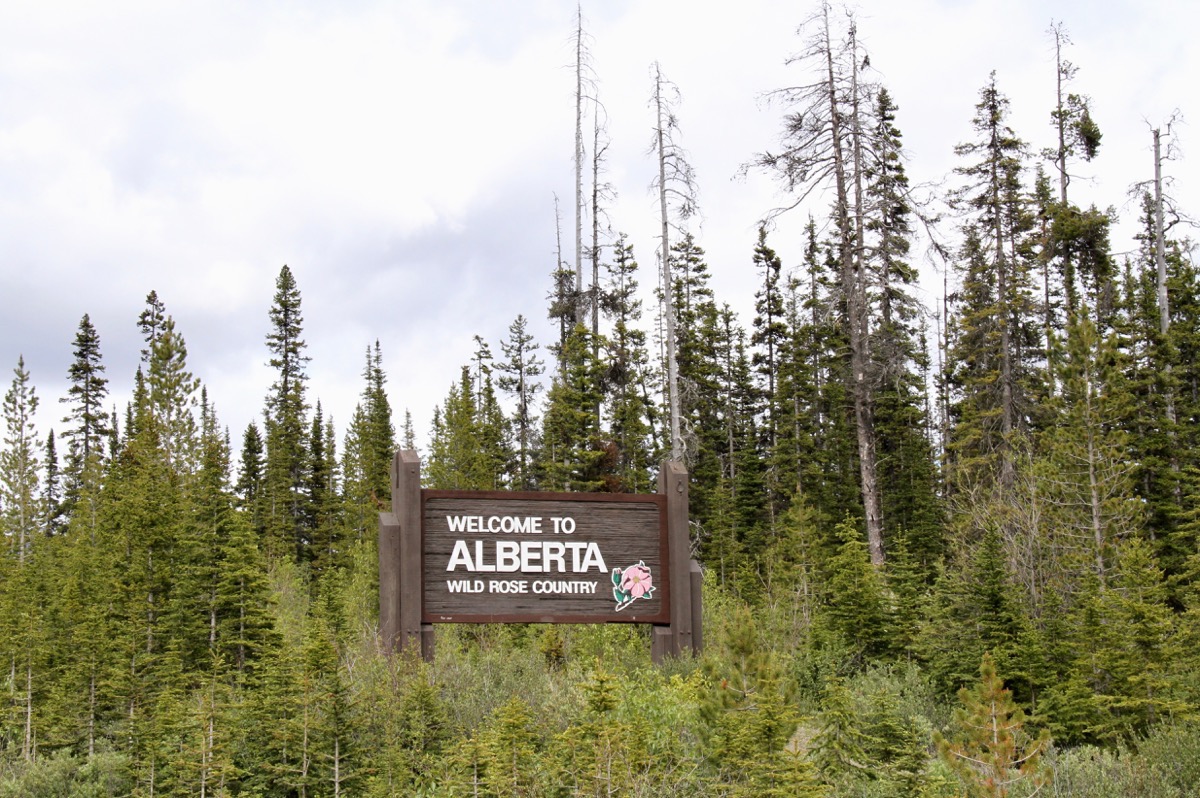 We pulled into the Banff information center that had "RV Parking." but clearly not for our size RV—let alone one pulling a vehicle.  Luckily, Tom was able to maneuver around the lot and exit safely, but we were not able to park.  He pulled over on the side of the road so I could jump up and have my picture taken at the "Banff" sign!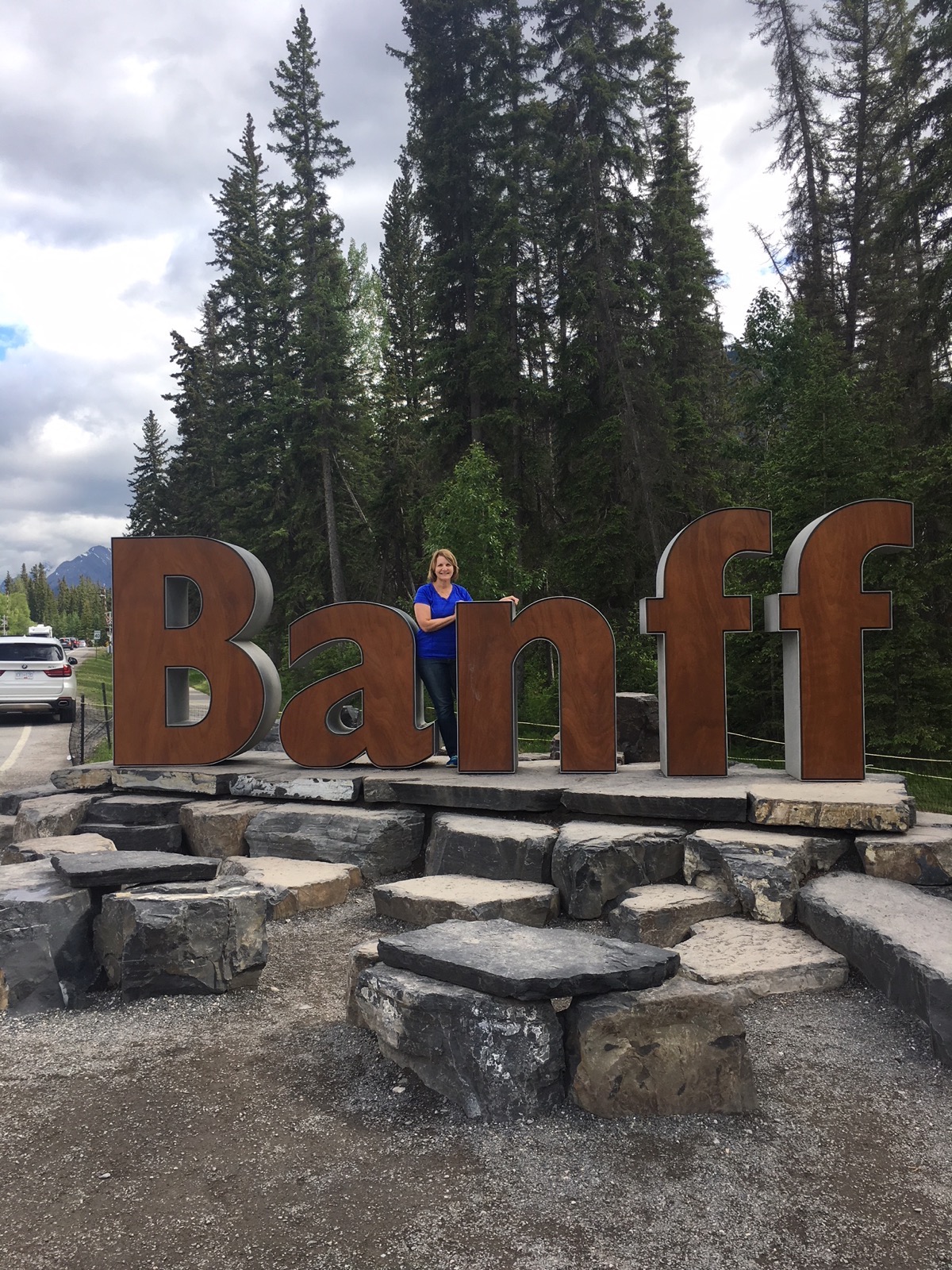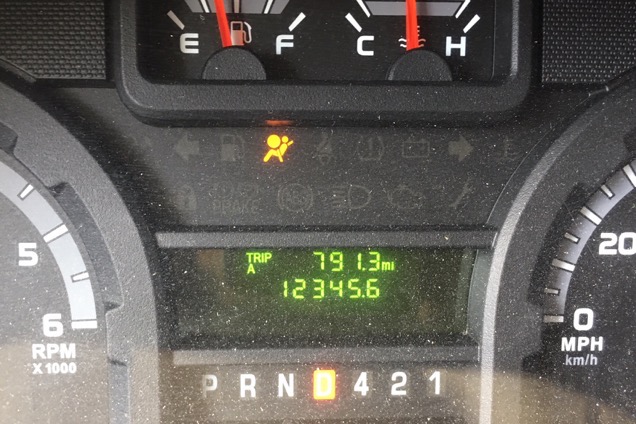 Check out our odometer —12345.6 miles right after we entered Banff.
Once we arrived in Banff there were no vacancies at the park where we had planned to stay, so we had to start scrabbling to find somewhere to stay for the night.  Every place we called was booked, but we finally found a spot at Rundle Mountain RV Park.  Believe me, the name sounds better than the park looks!!  It must have rained here a lot today because the ground is very muddy, but at least we have someplace to stay for the night.
We just talked to Brent and Ben arrived safely in Birmingham an hour late after having a great time in Dallas for the day.  He got to go to Max's baseball game and then go swimming at Monty and Renee's country club.
Travel Information
Today we drove 279 miles to get to Banff. So far we have driven a total of 2,808 miles in the camper and 829 in the car for a total of 3,637 miles.
The last gas fillip here in Banff was $1.419 per liter which makes it $4.067 a gallon!  Our total gas expenses so far is $1,172.76.
Campground tonight was $41.50.  Campground total is 569.38, or an average of  $30 per night.