Day 16 - Route of the Hiawatha -Coeur d'Alene
This morning we drove to mile maker 5 on I-90 in Montana to ride the Rails to Trails Route of the Hiawatha.  The weather was perfect with the temperature between 68-73 and a beautiful blue sky.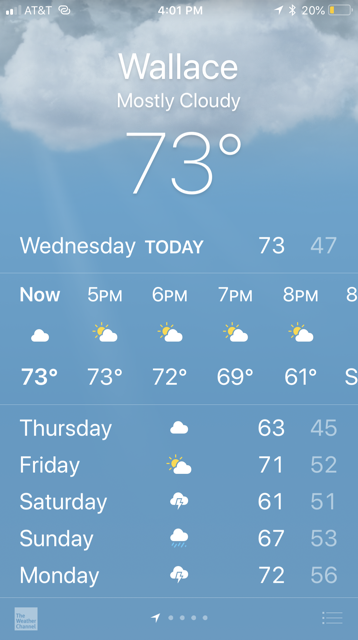 The 17 mile trail is stunningly gorgeous and goes through 10 tunnels and over 7 sky high trestles.  The best part is that the trail is ALL DOWNHILL with a gentle 1.6% average grade and a 1,000 foot drop in elevation over its 15 mile path.
The Hiawatha is located in the beautiful Bitterroot Mountains and utilizes the abandoned Milwaukee Railroad grade between the historic old town site of Taft, MT and the North Fork of the St. Joe River near Avery, ID.  The St. Paul Pass Tunnel is 1.66 miles in length (and pitch black when you're riding through it) and burrows through the Bitterroot mountains between Idaho and Montana.
It took us about 2.5 hours to ride the trail as we stopped many times to read the historic signs and take photos.  The one MAJOR disappointment for the day is that I took most of the pictures with my camera and just a few with my phone.  The memory card in my camera malfunctioned and I lost all those pictures.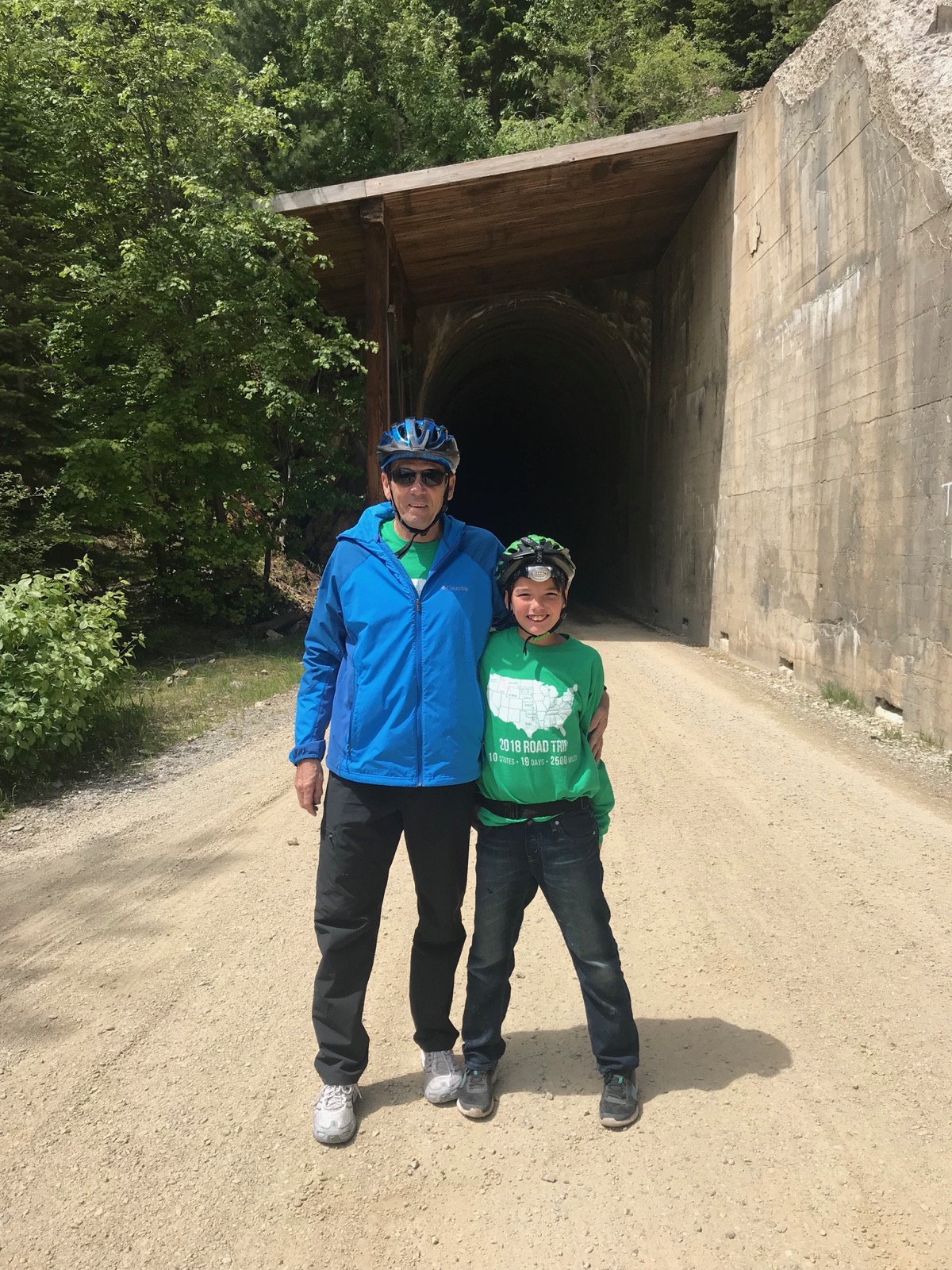 Tom and Ben in front of one of the ten tunnels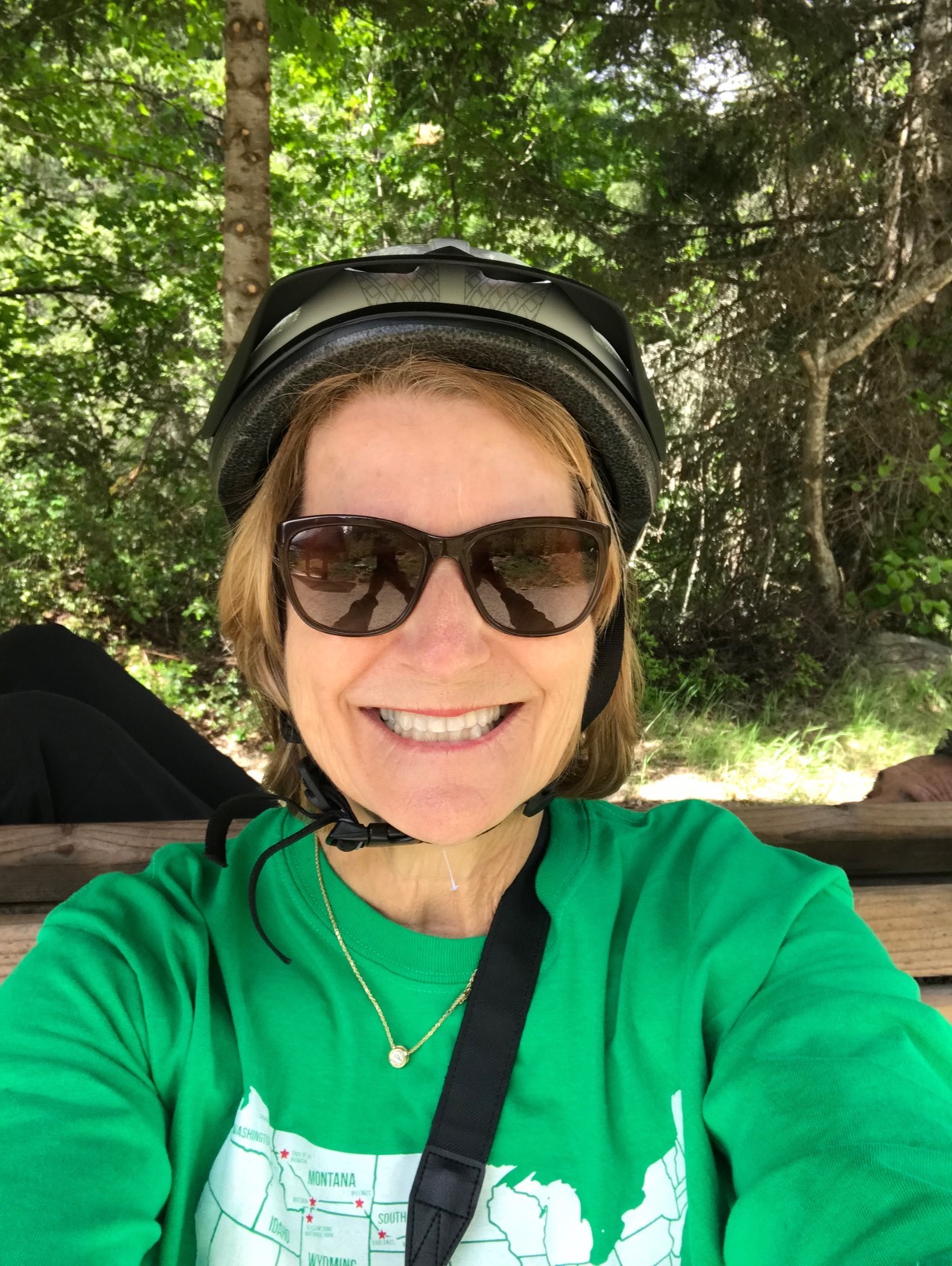 Ready to ride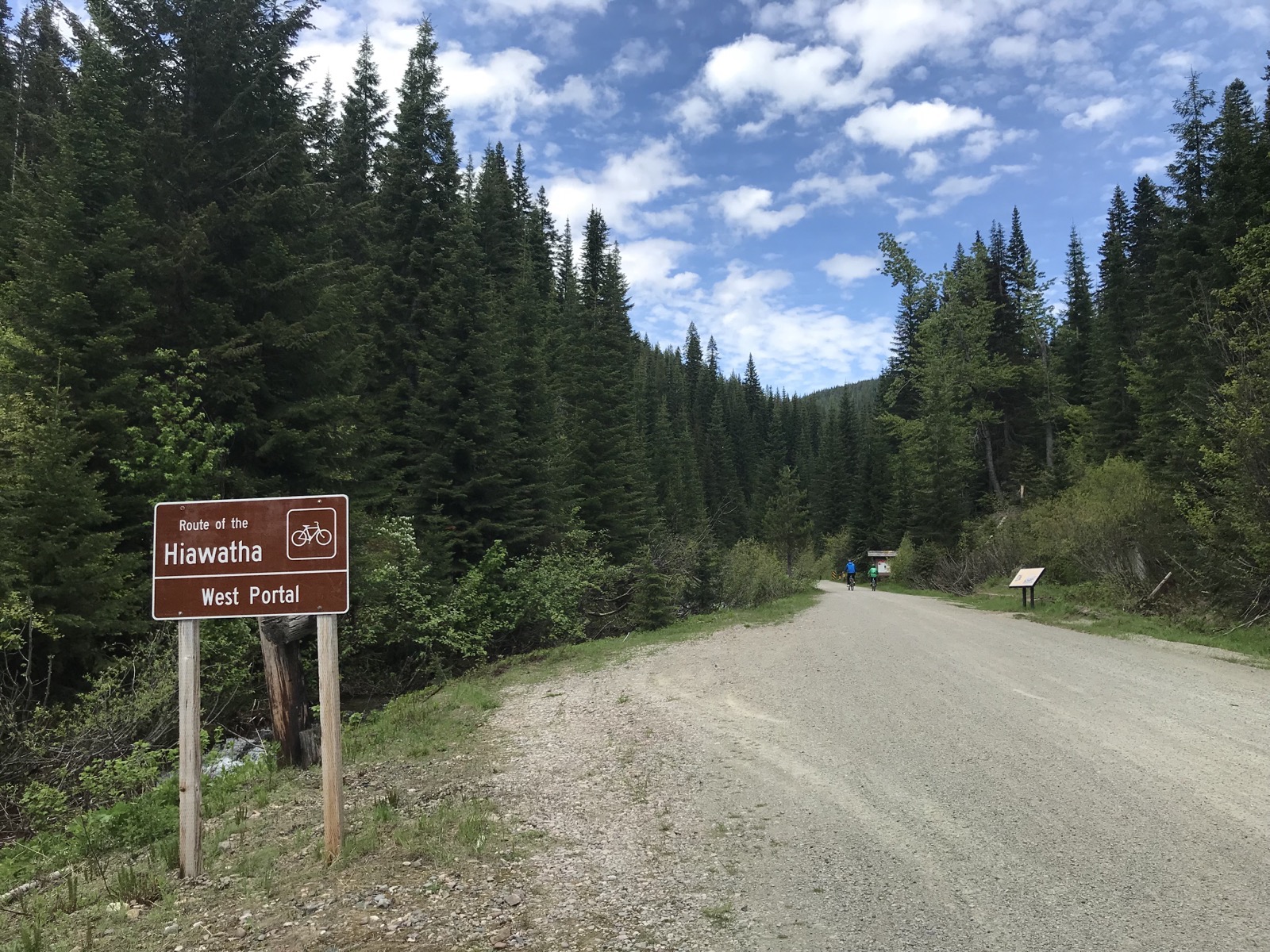 Route of the Hiawatha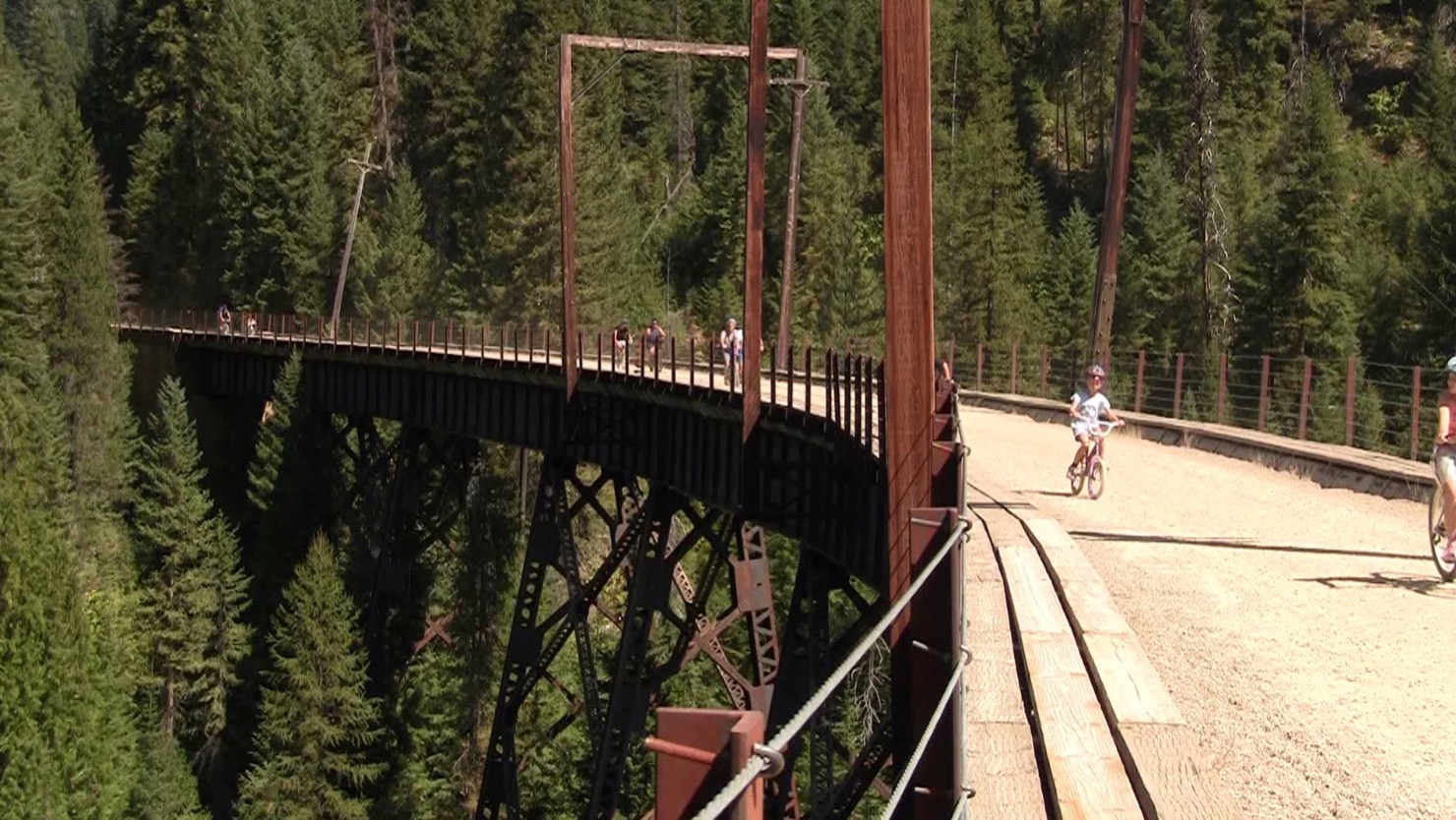 One of the seven tressels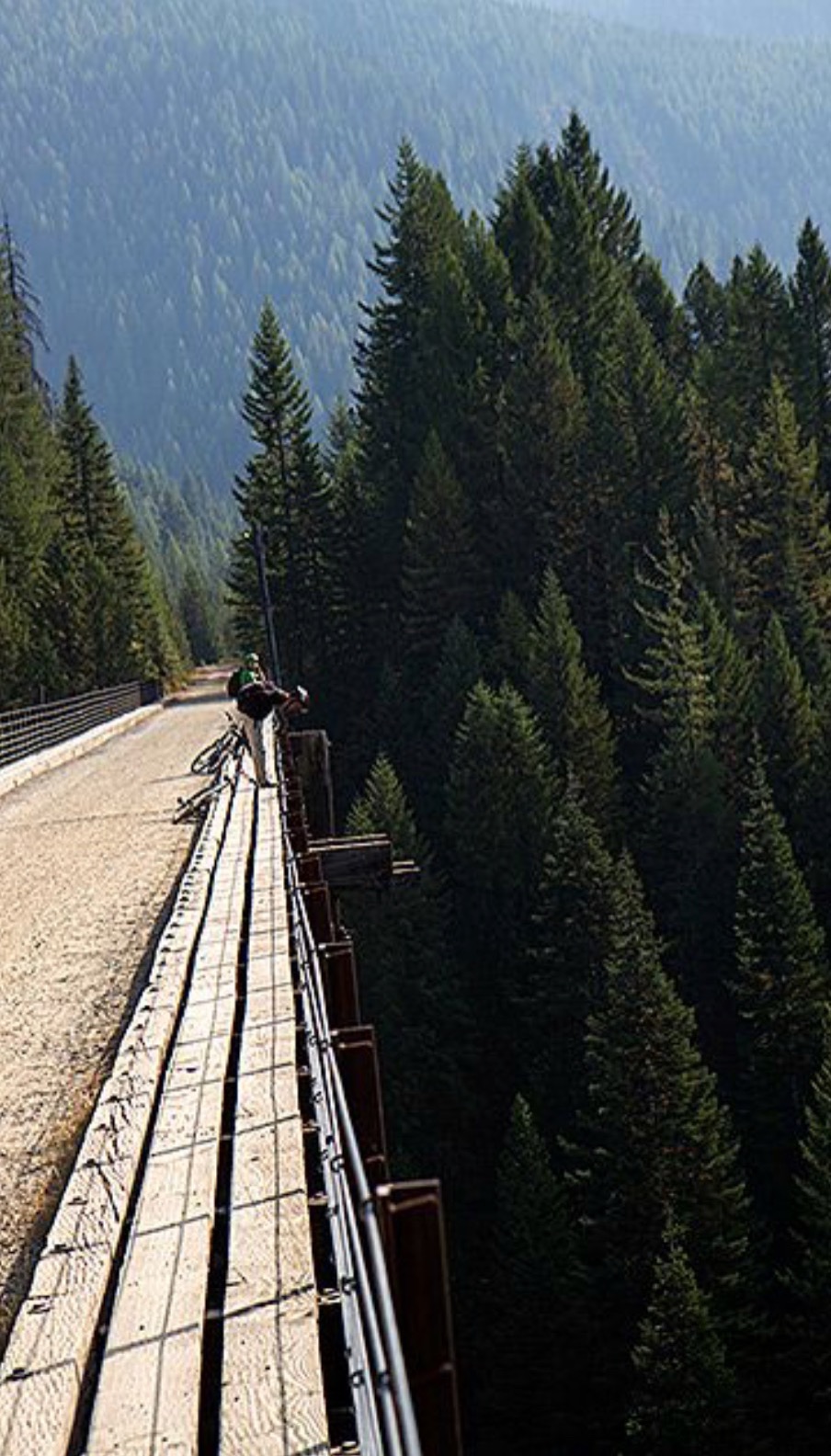 It's a LONG way down!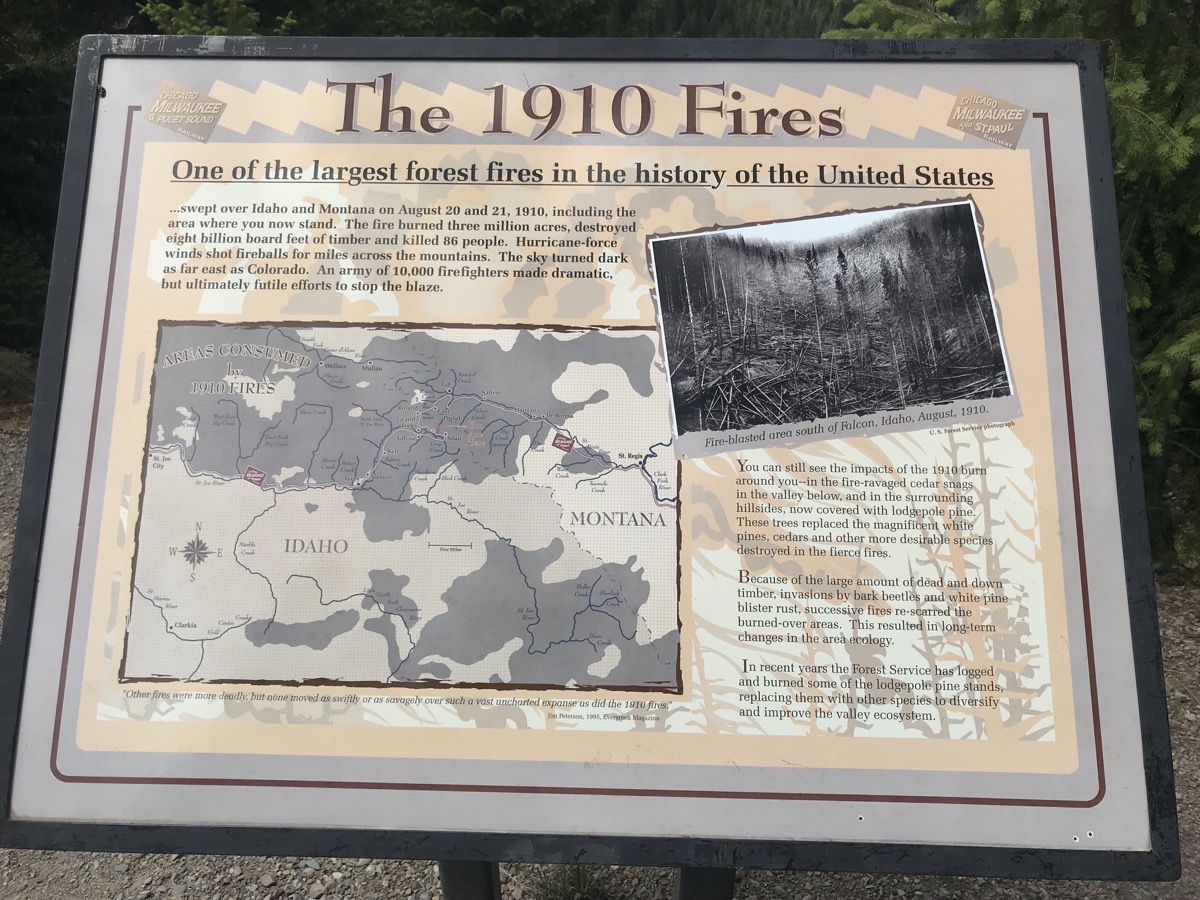 Interesting historical facts to read along the way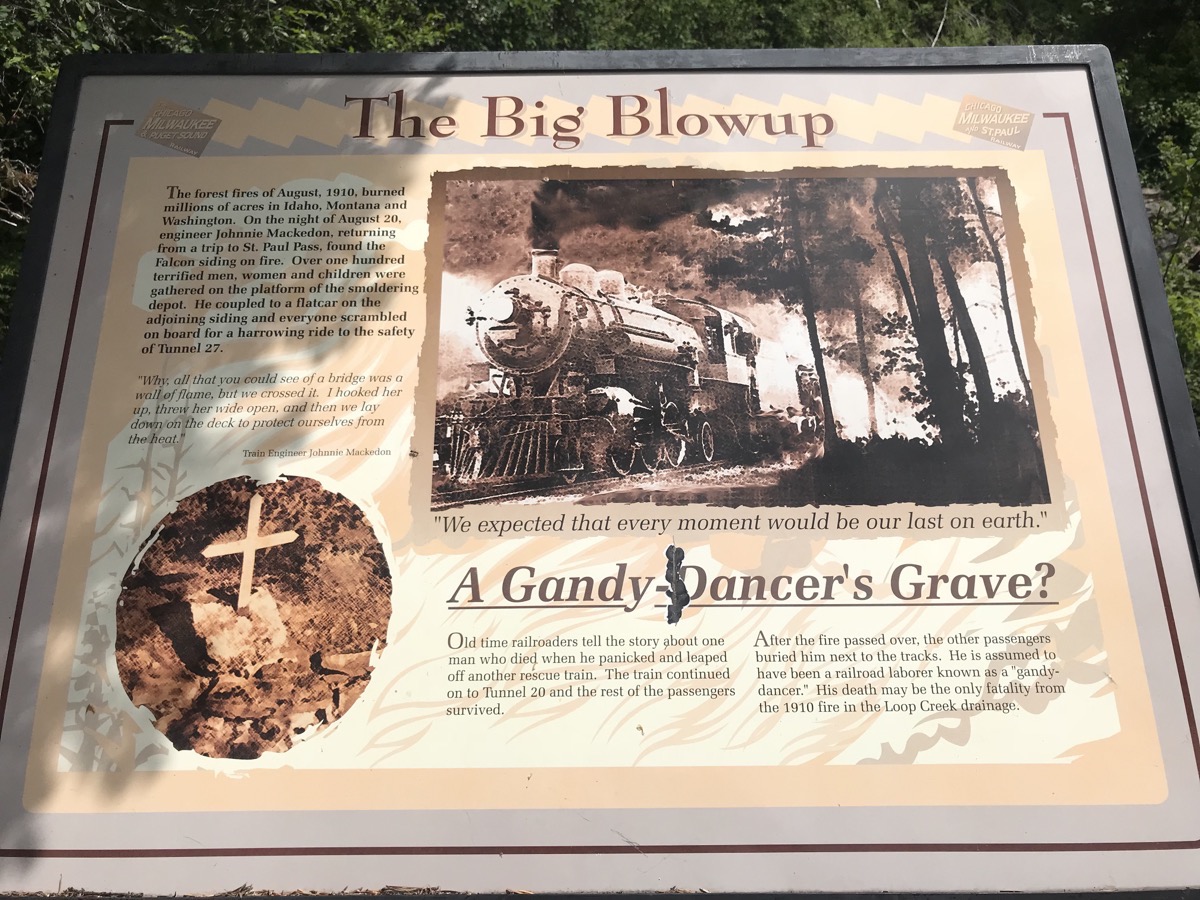 A scary rescue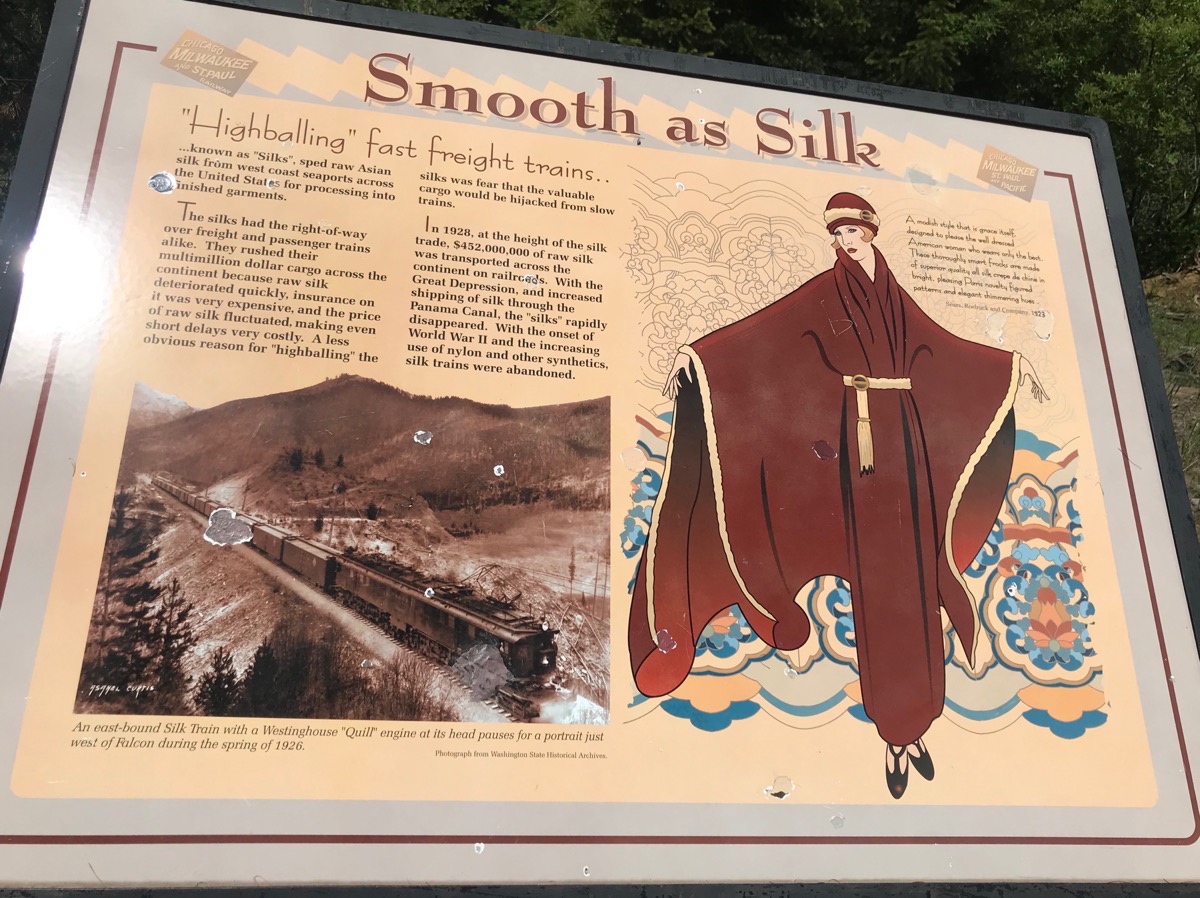 A very interesting sign about the transportation of raw silk across the US!  The trains carrying the raw silk had the right of way over all passenger and freight trains.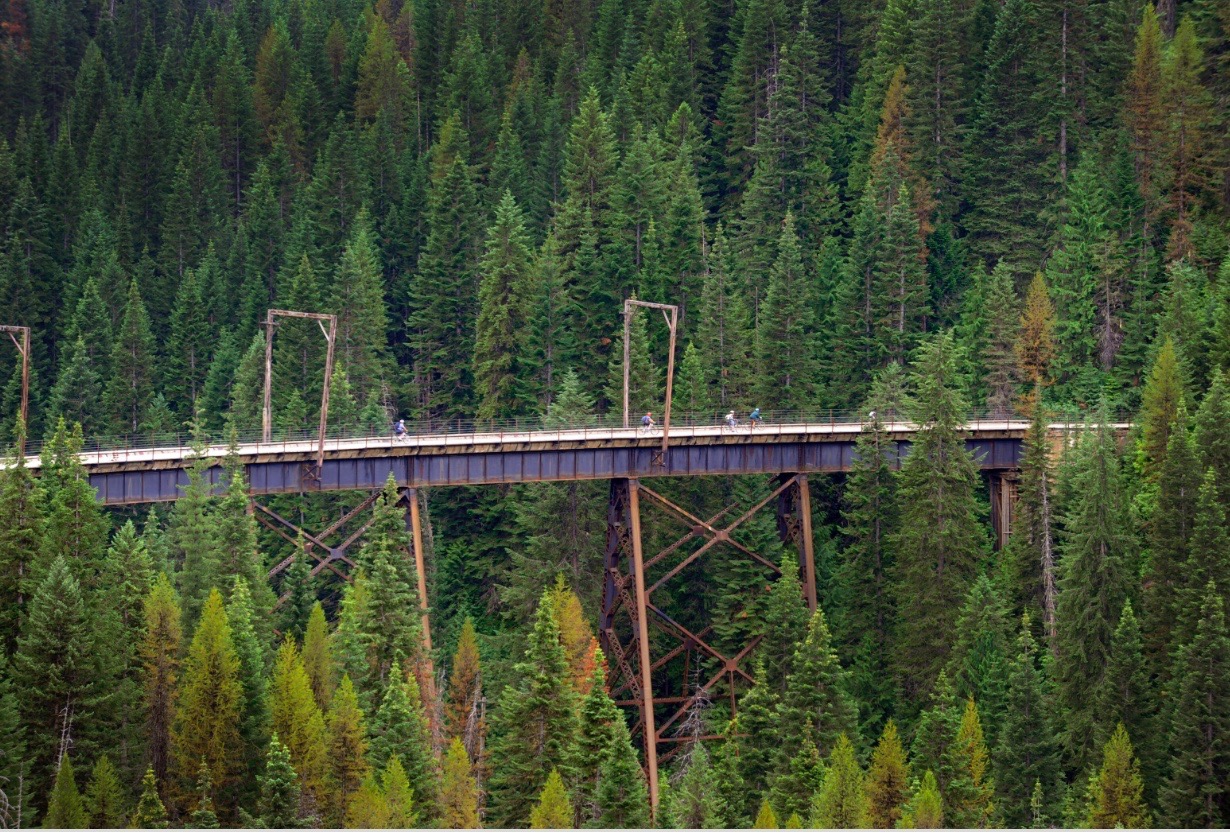 One of the seven tresses we rode across.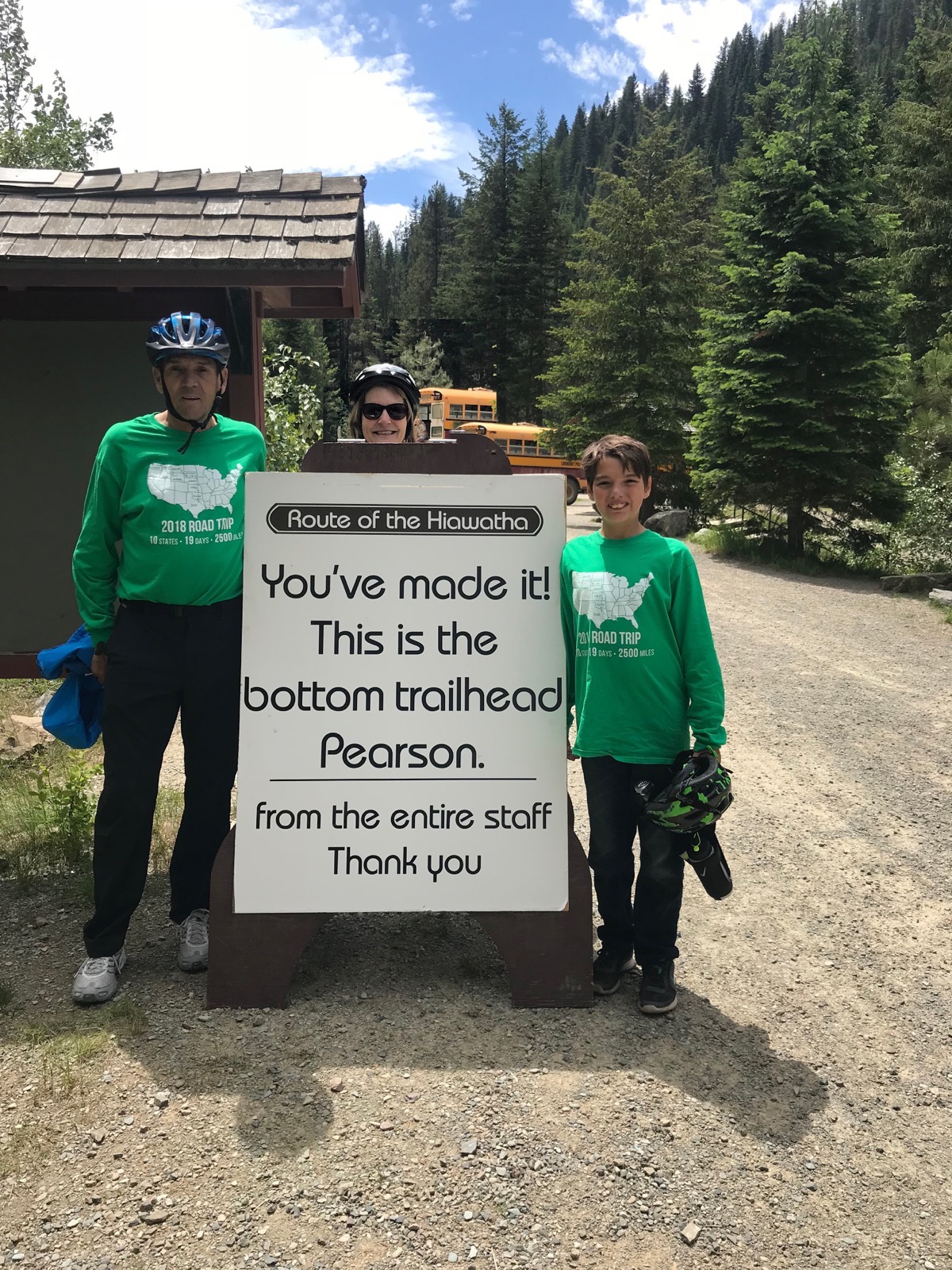 We finished!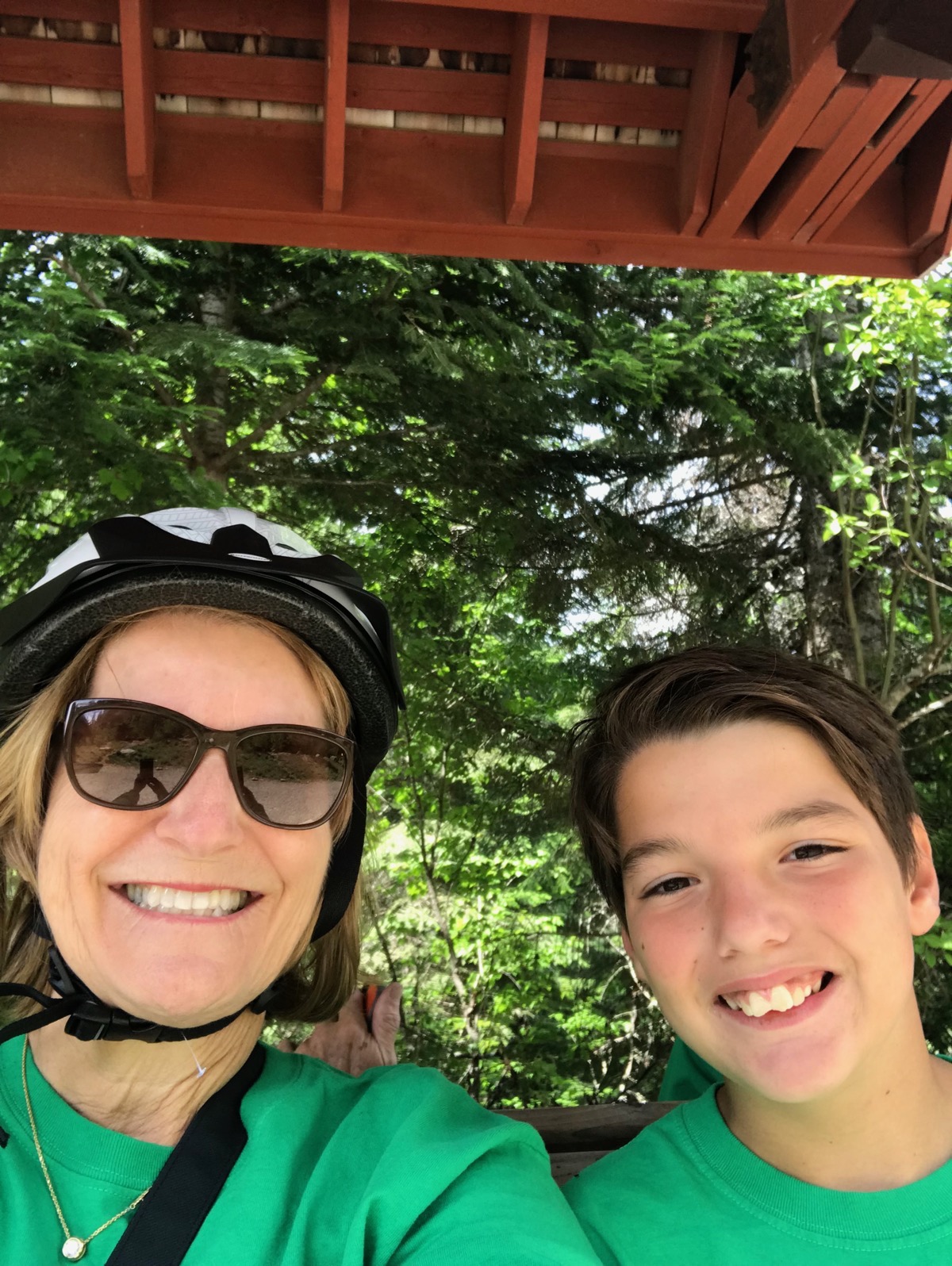 Ben and I waiting for the bus to pick us up and take us back to our car.
After the ride we drove back to Wallace to pick up our motorhome.  We filled up the gas tank —UGH!—and drove to Coeur d'Alene where we ate dinner and stopped for the night at Cracker Barrel.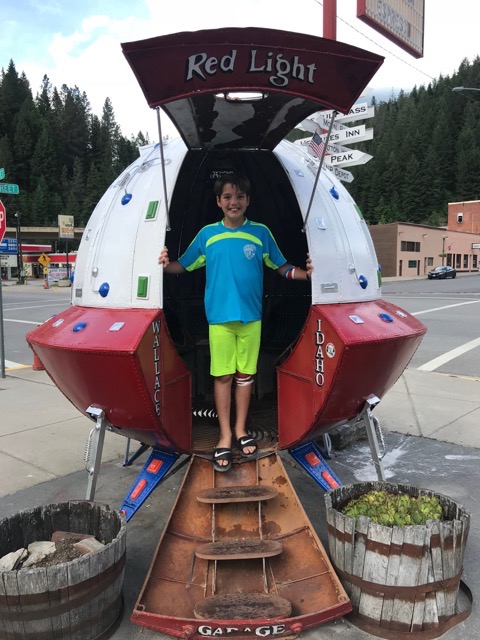 While we were filling up the motorhome with gas, Ben and I walked across the street for this photo app!