Day 13 - Billings to Gardiner, MT & Yellowstone
We left the campground in Billings around 9:45 this morning.  According to our gauge that reads the tire pressure in each of the 10 tires, our rear outside driver's side tire needed about 25 more pounds of air.  The first station's air pump didn't work correctly, so we rode about 20 miles before we were able to correct the air pressure.  
From Billings to Gardiner is 171 miles.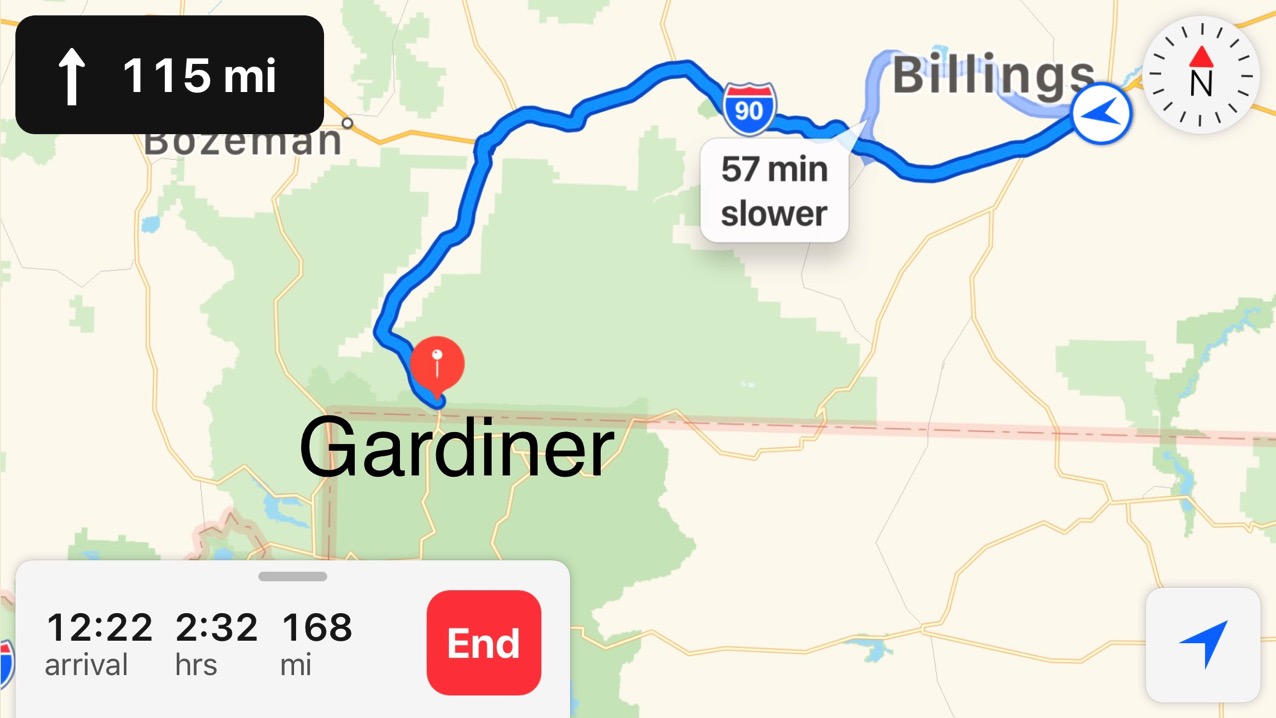 Our route to Gardiner, Mt.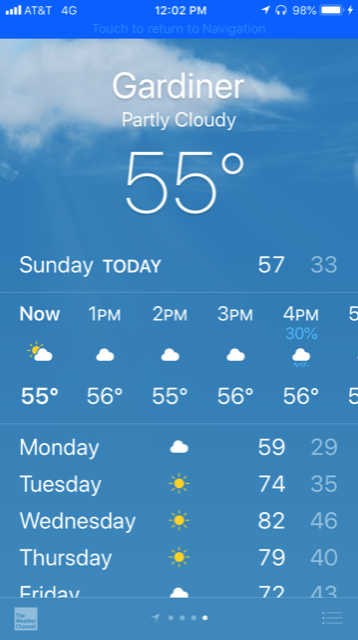 The temperature is chilly and looks like it will be COLD tonight (and colder tomorrow night)
We arrived at The Yellowstone RV Park (which is actually in Gardiner, not in Yellowstone) around 3:00, plugged in and headed for Yellowstone National Park.
Yellowstone National Park
We drove into the park and stopped for our obligatory photos, walked to the top of Mammoth Springs, and then went back to the welcome center for Ben to listen to the Ranger talk about the animals within the park and the safety precautions.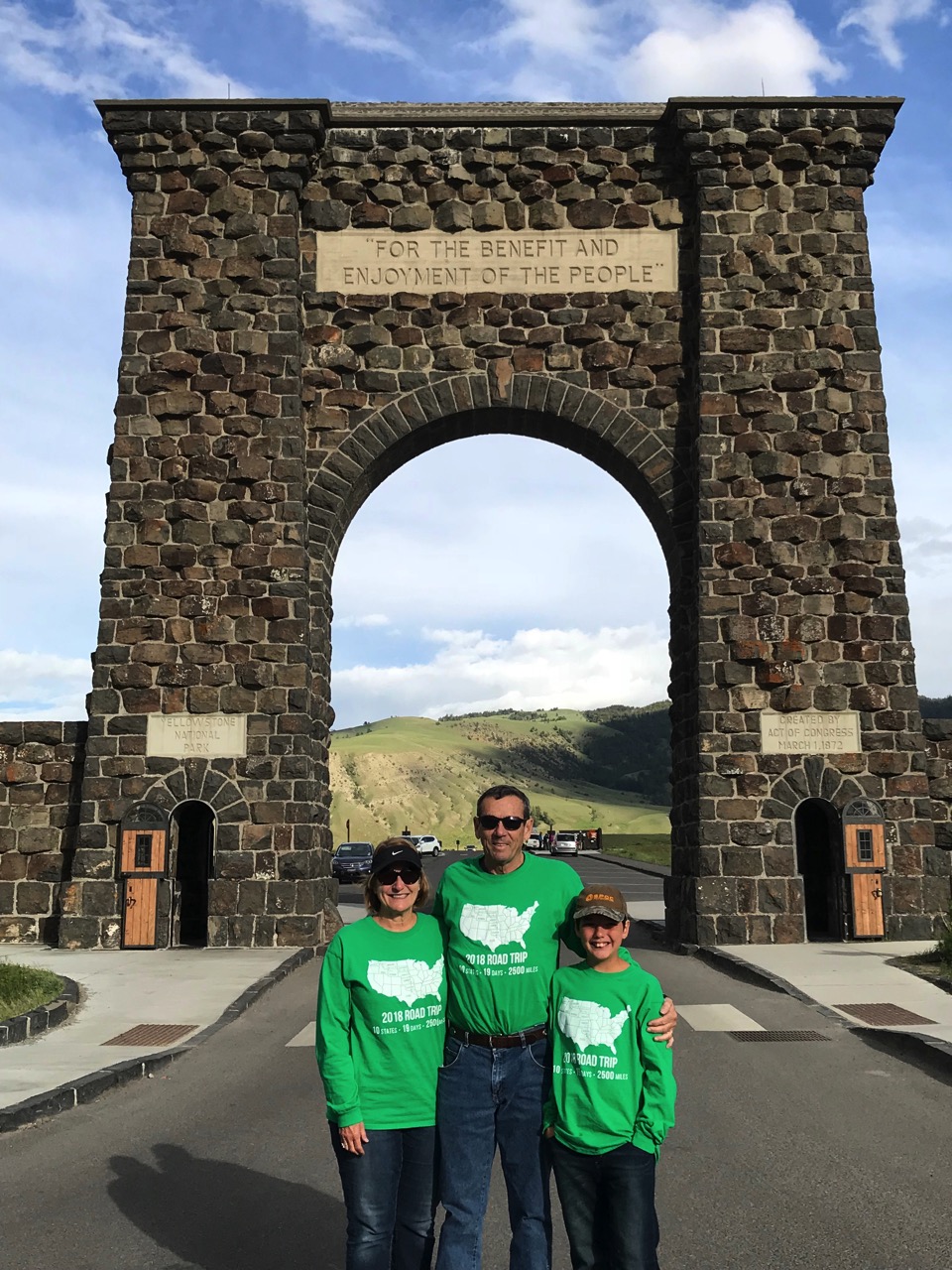 This is in front of the North Entrance to Yellowstone, Gardiner, MT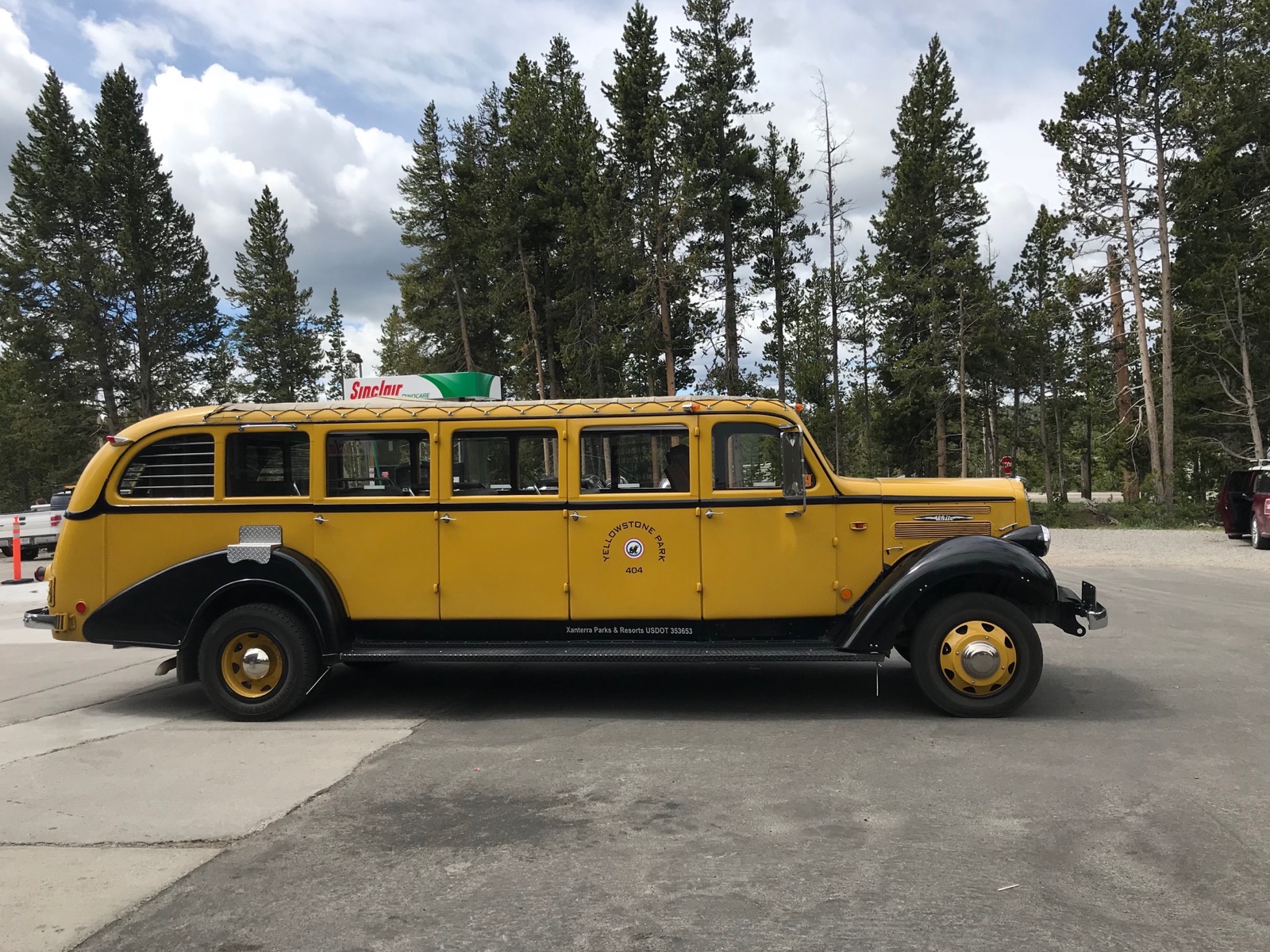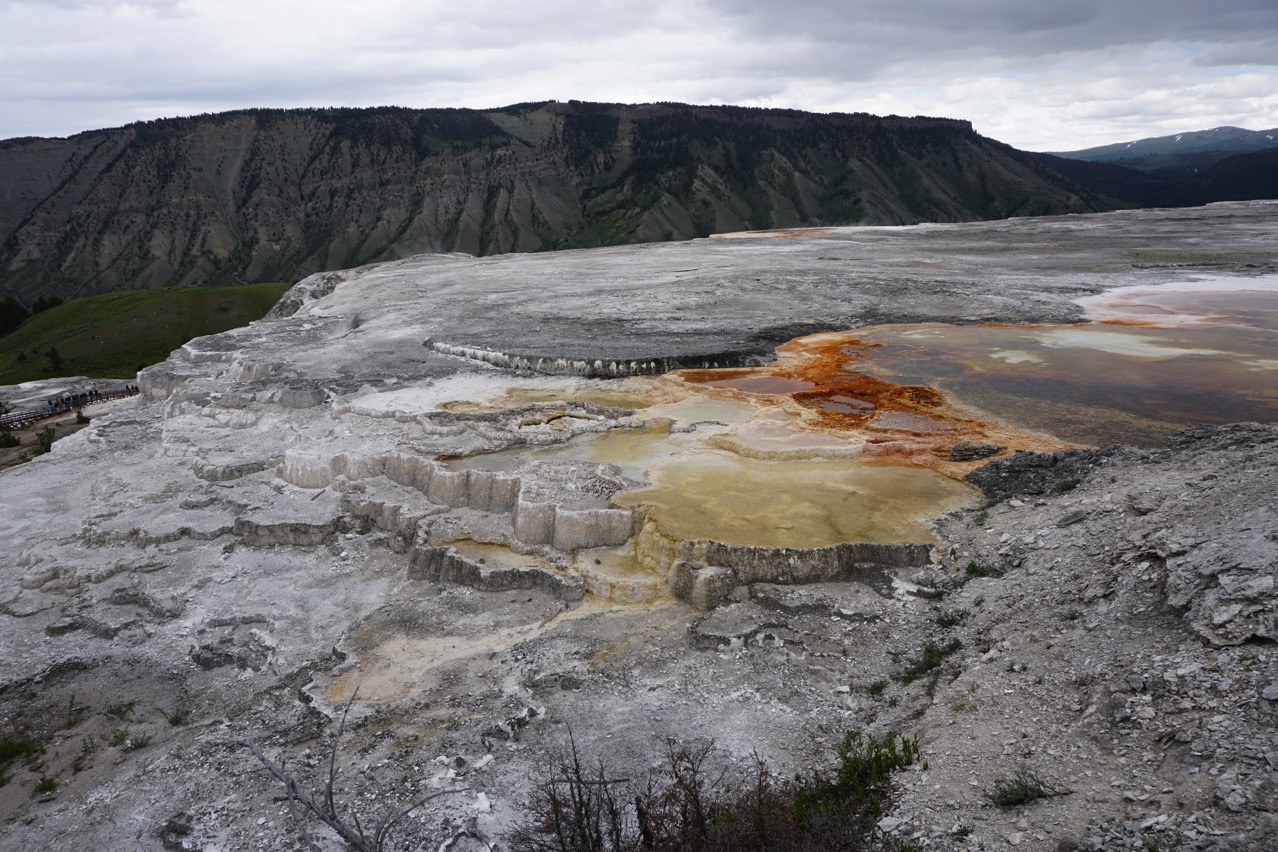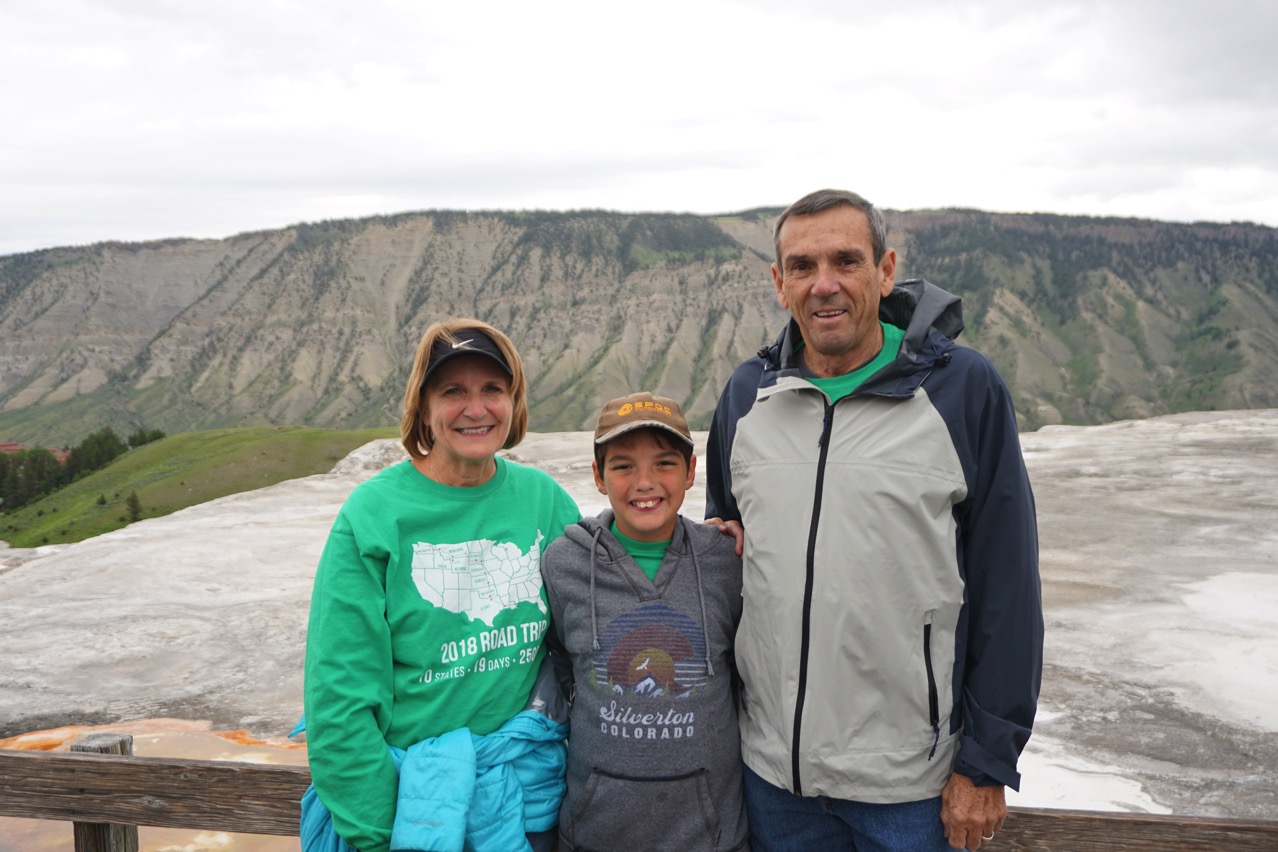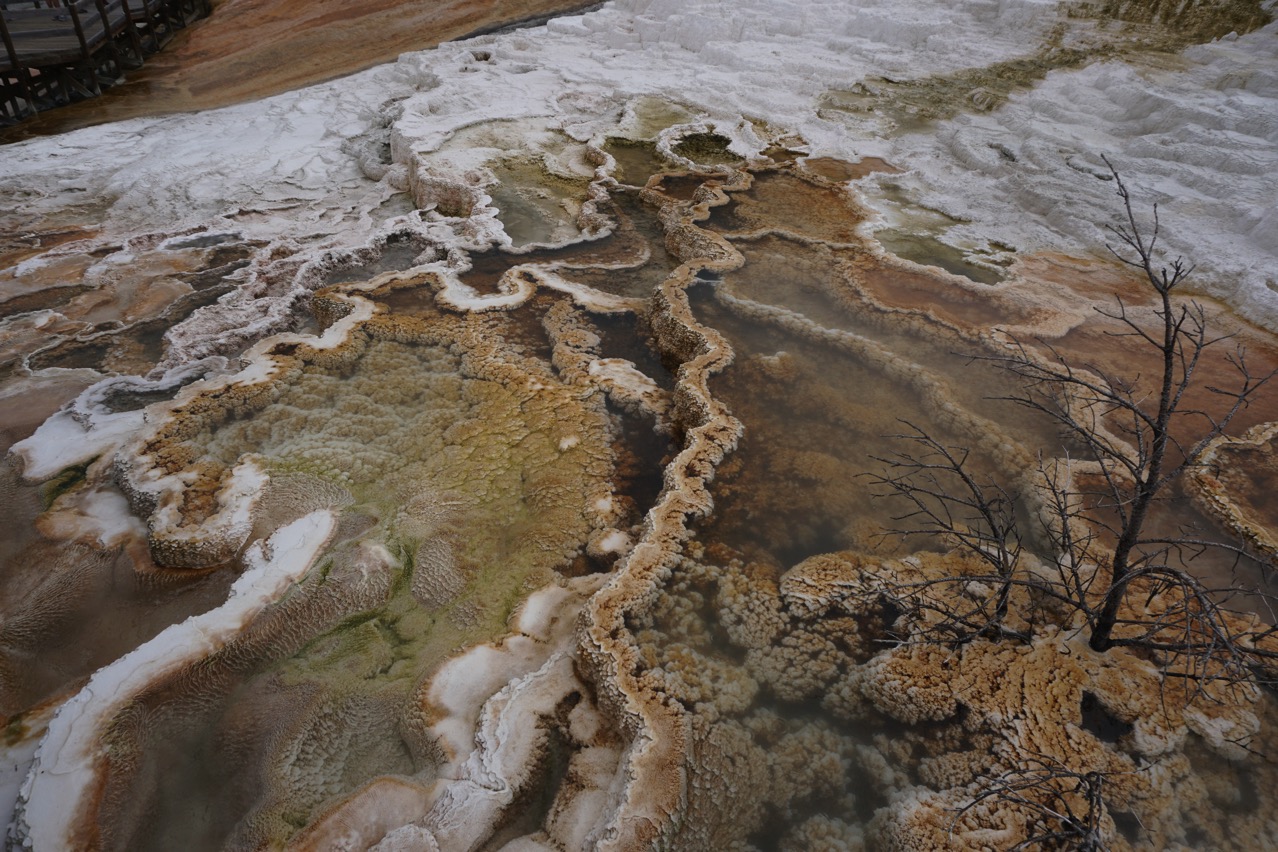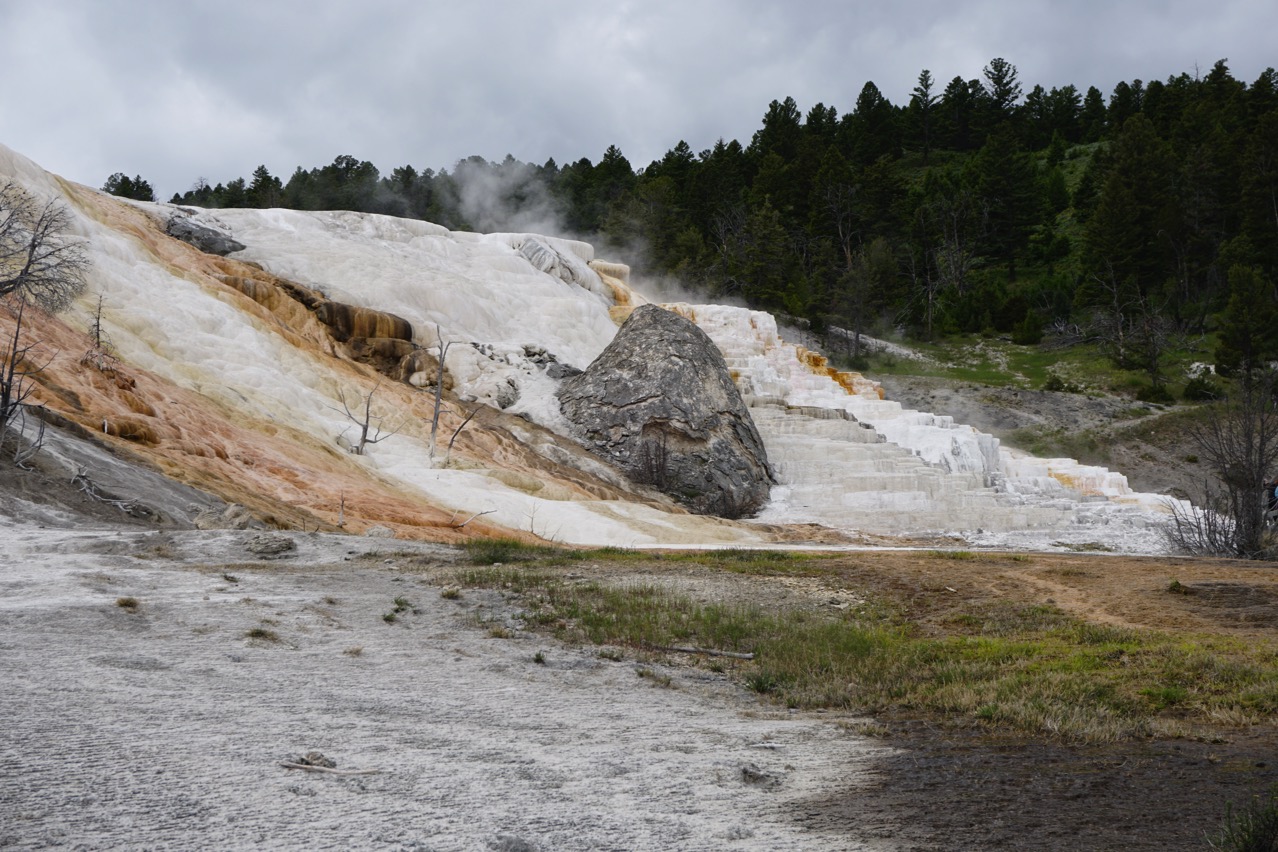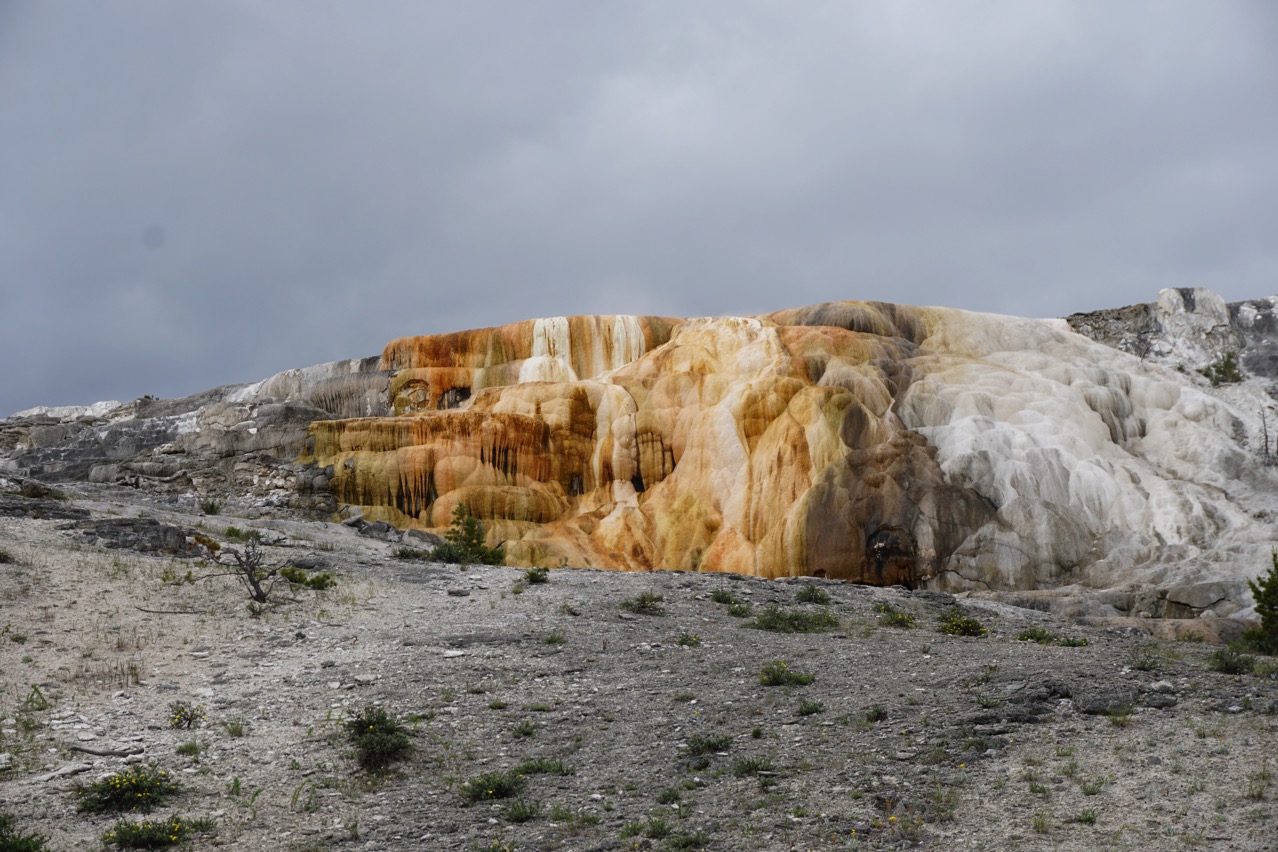 Different pictures from Mammoth Springs that I took as  we walked along the trail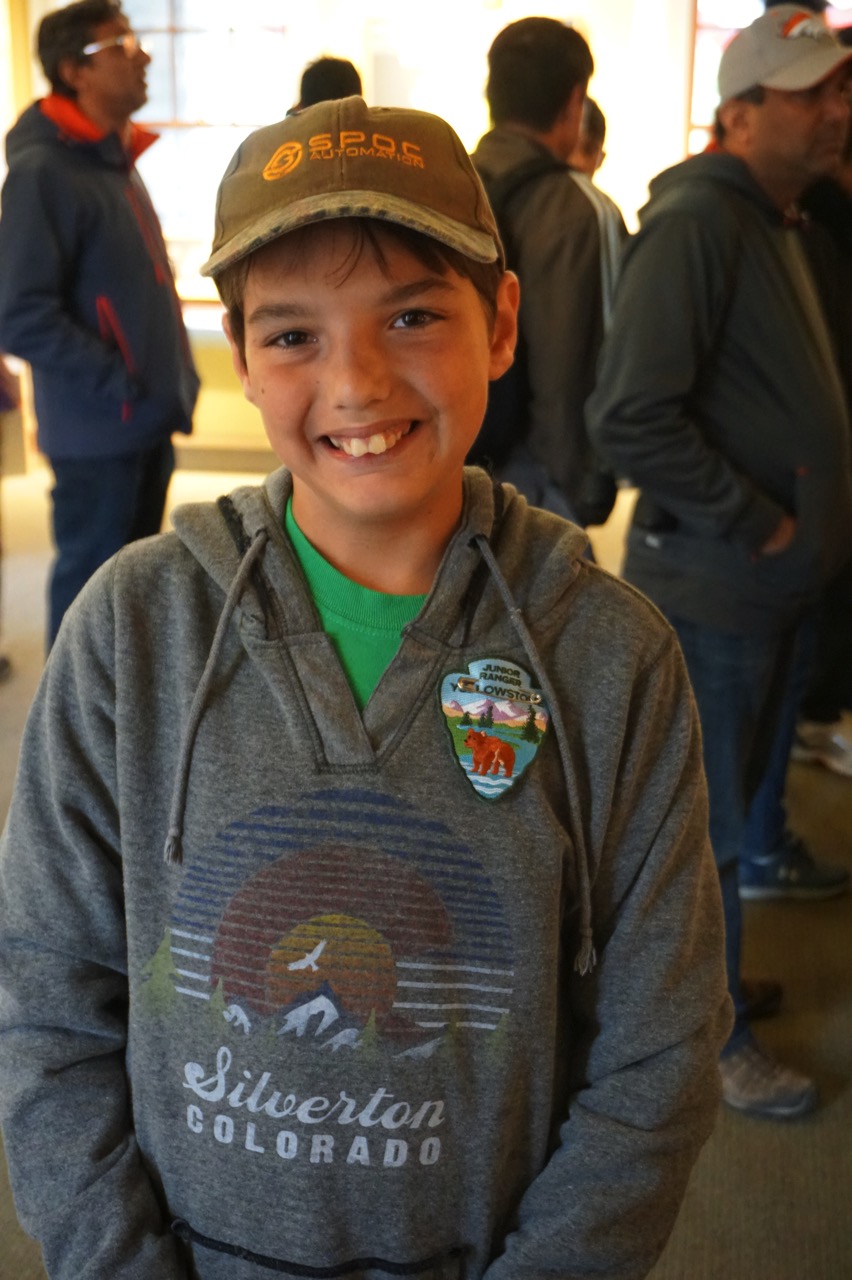 Ben completed the Yellowstone Junior Ranger Program and got his badge
We drove to the Roosevelt Tower Falls.  Along the way we saw a black bear and her three cubs, sheep on the side of a mountain, lots of bison, elk, a fox and a horned rim owl.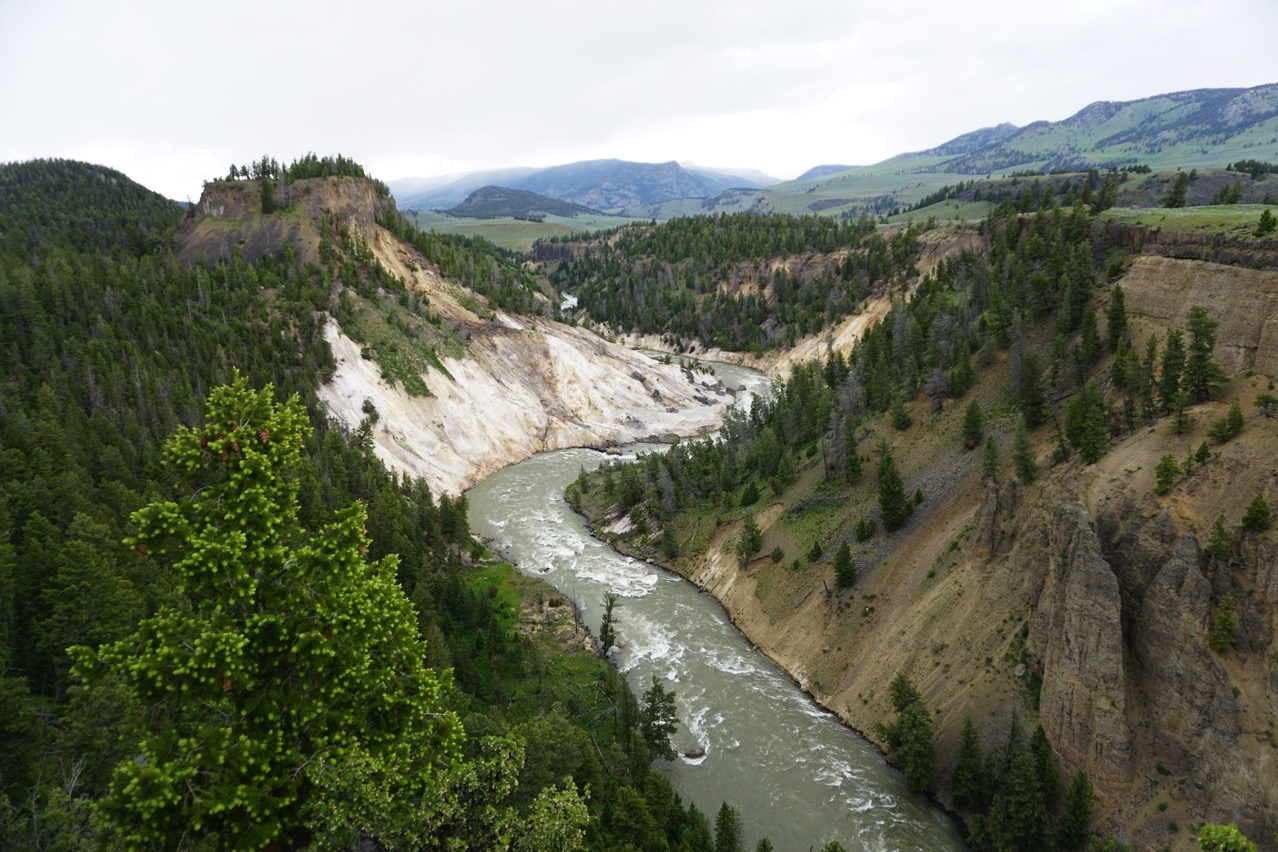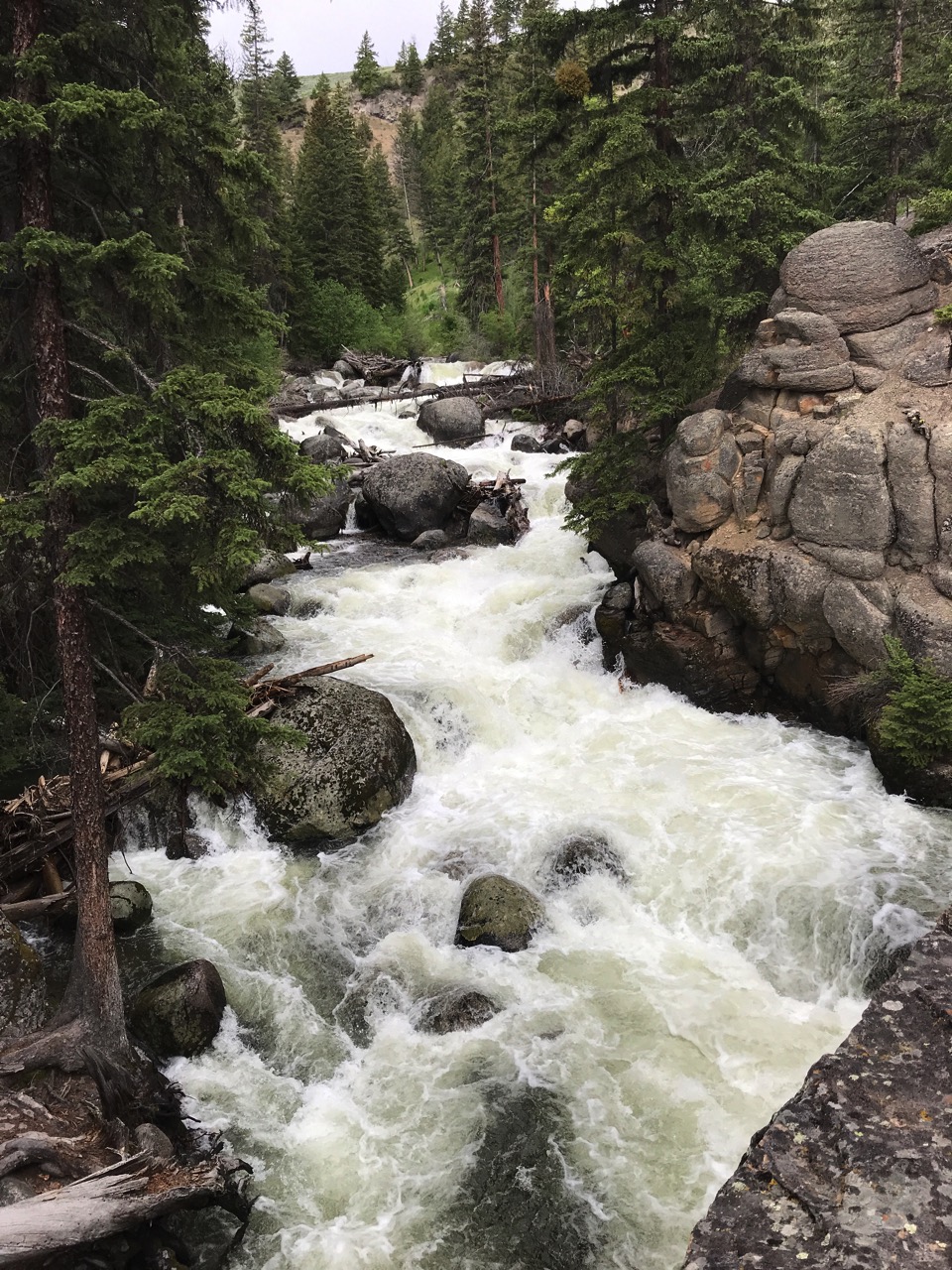 Yellowstone River goes through the park.