Day 12 - Rapid City to Billings, MT
We left Hart Ranch around 8:00am to continue our westward journey.  We stopped at a truck stop about 15 miles away to get air in the motorhome tires and then we were really on our way.  The road today was a two lane rural one much of the way which is such a refreshing way to travel.  Not much traffic anywhere around.  Beautiful day with temperatures in the low 70s.
We were in and out of Wyoming today on the way to Montana—less than 10 minutes, but we'll be back in Wyoming on Monday.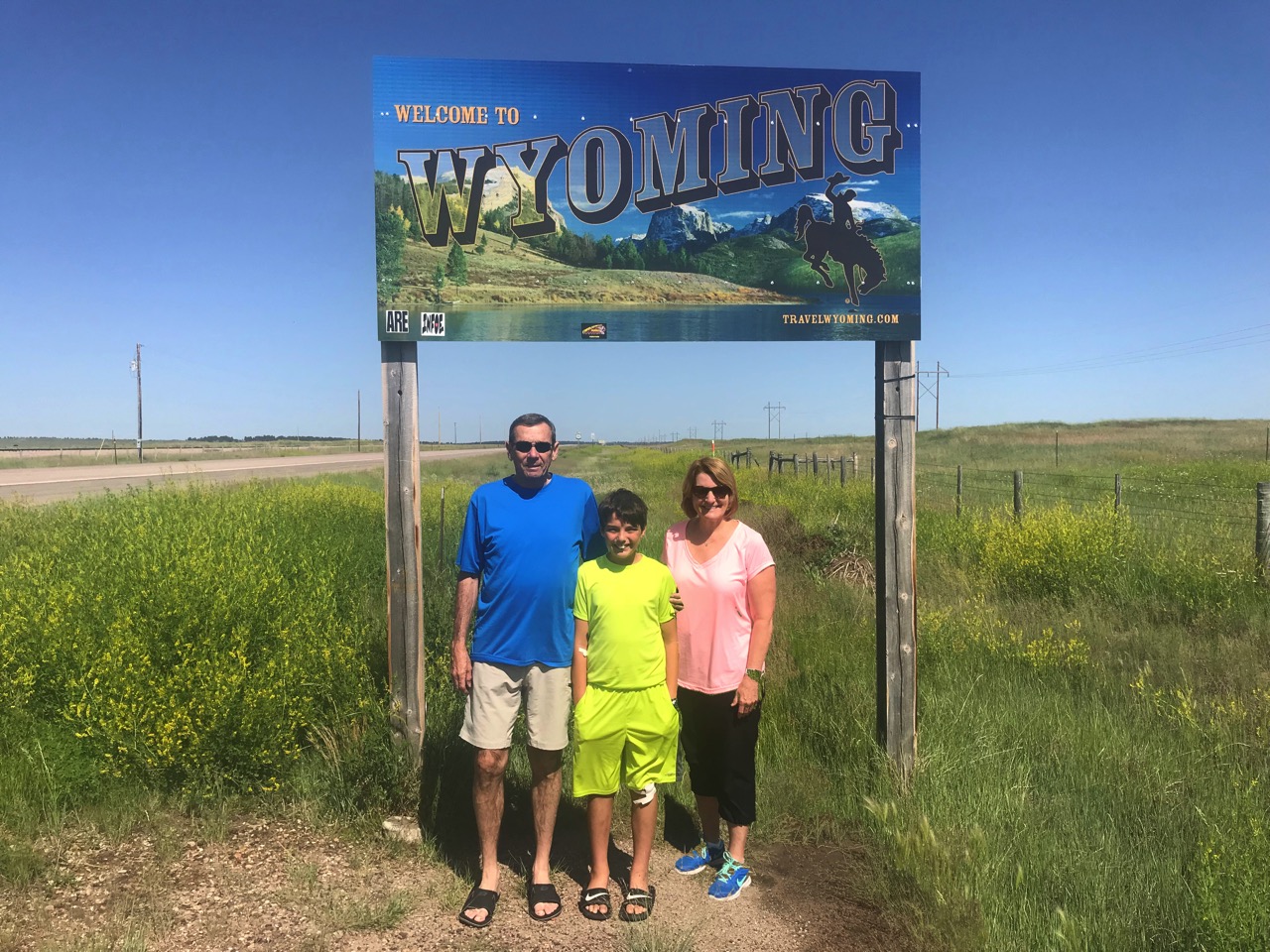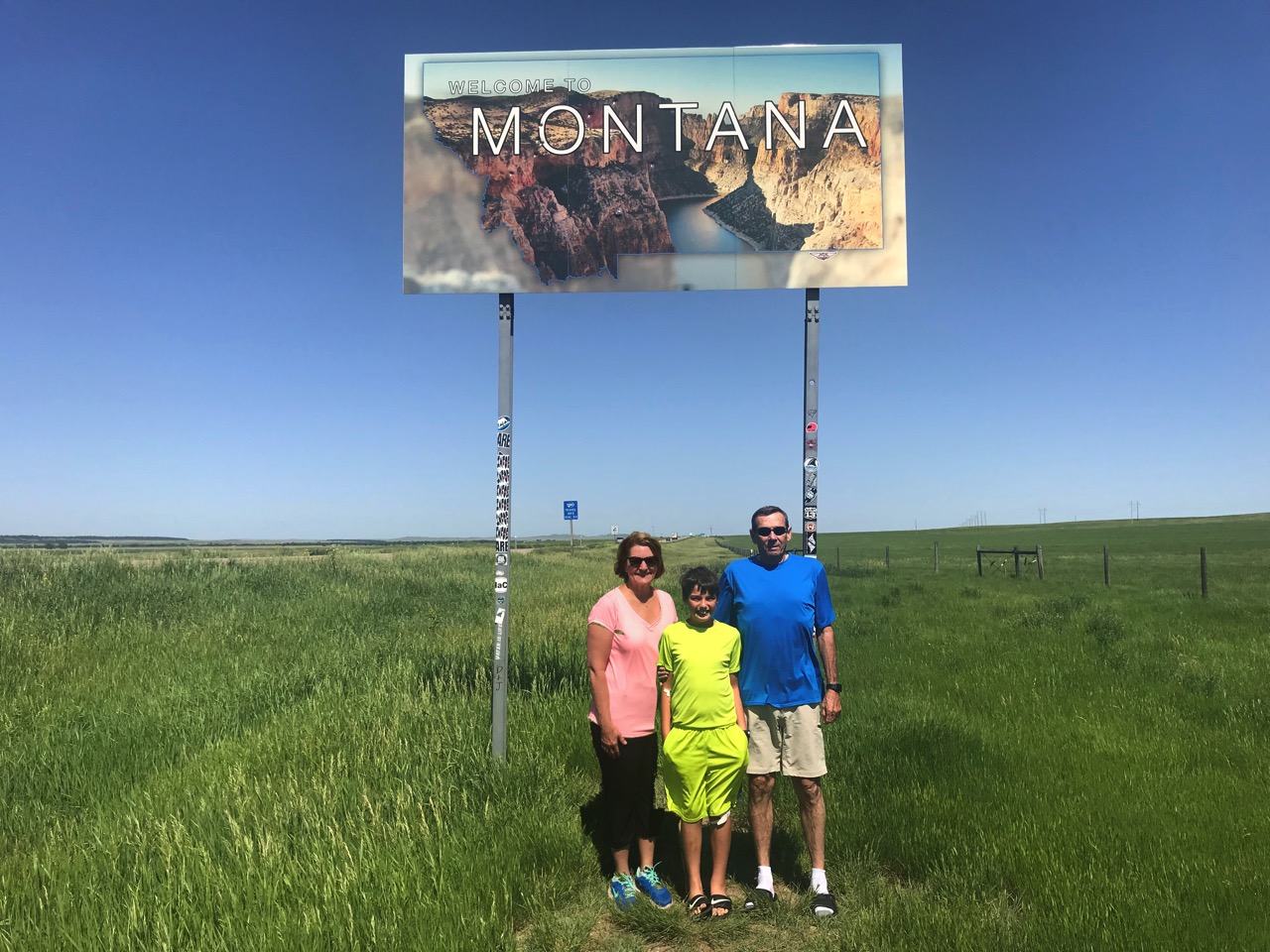 We arrived at the Yellowstone Campground in Billings around 3:30 and relaxes for a couple of hours before leaving to join John and Holly Gott at Jake's Steakhouse in downtown Billings.  They treated us to an amazing dinner!!  The steaks were some of the best we've even eaten.  After a very enjoyable dinner we drove over to their house and visited for a few hours before heading back to the campground.