Day 11 - Hart Ranch and Elsworth Air Force Base
This morning Tom and I rode our bicycles around Hart Ranch and took pictures while Ben played Putt Putt and rode bicycles with his new friends.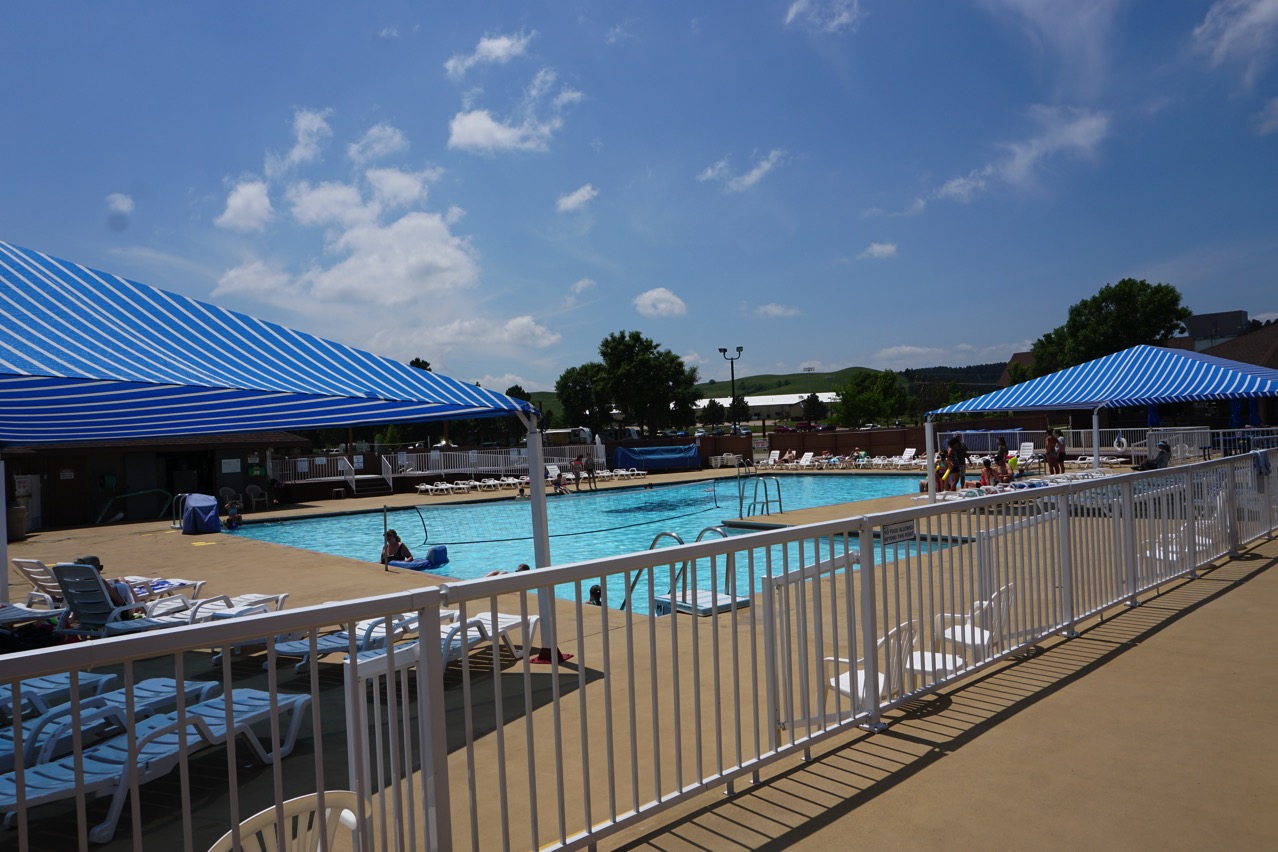 Swimming pool has a volleyball net in it and three hot tubs beside it.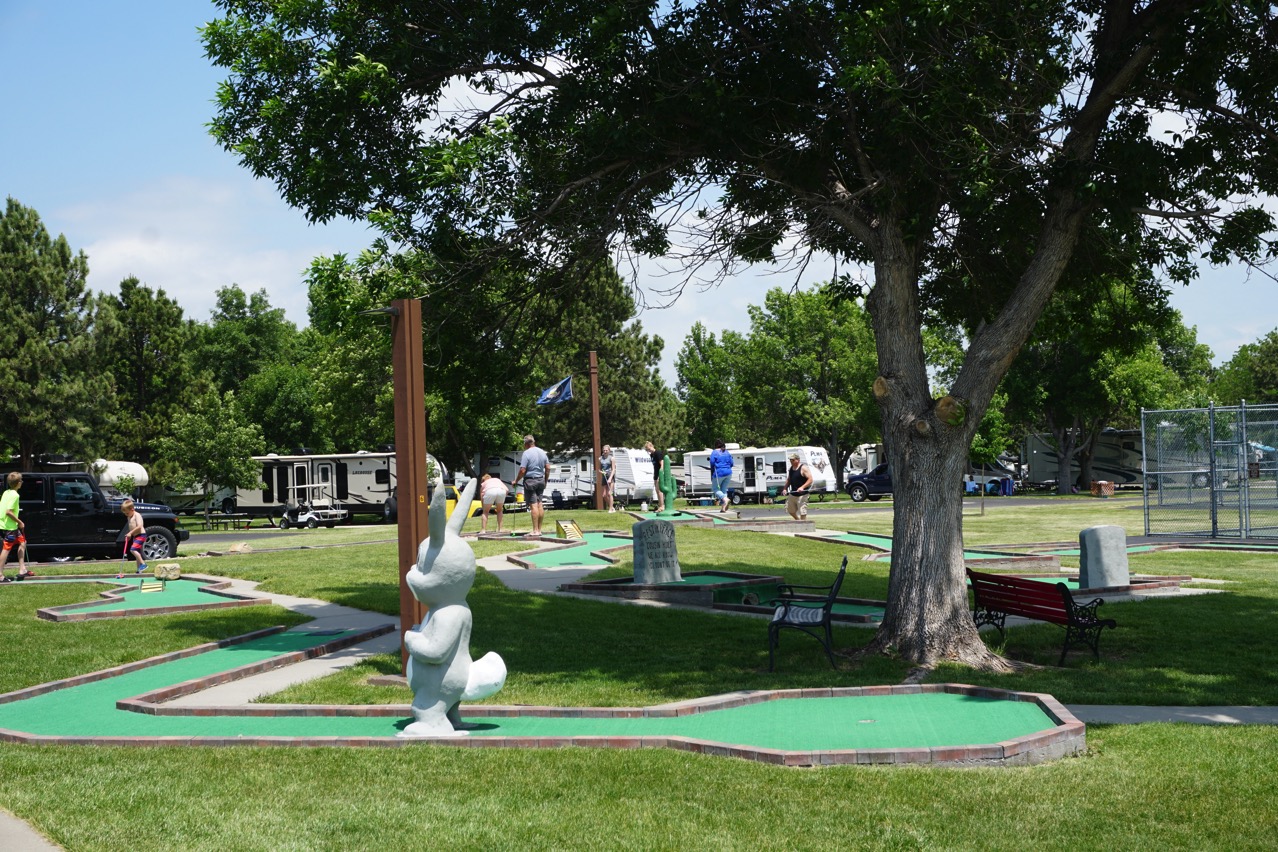 18 hole Putt Putt course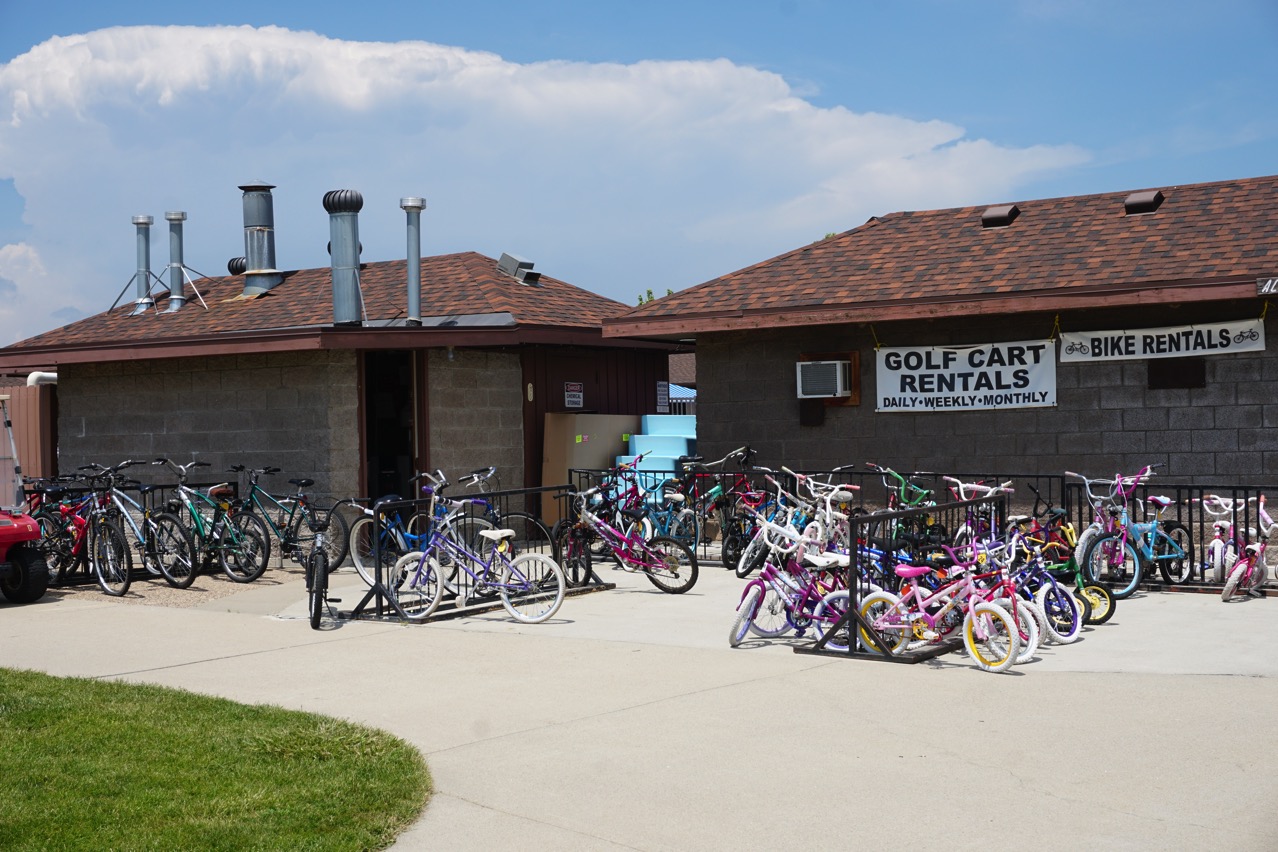 If you don't have a bike of your own, you can rent about anything (and they said most of the inventory isn't out yet)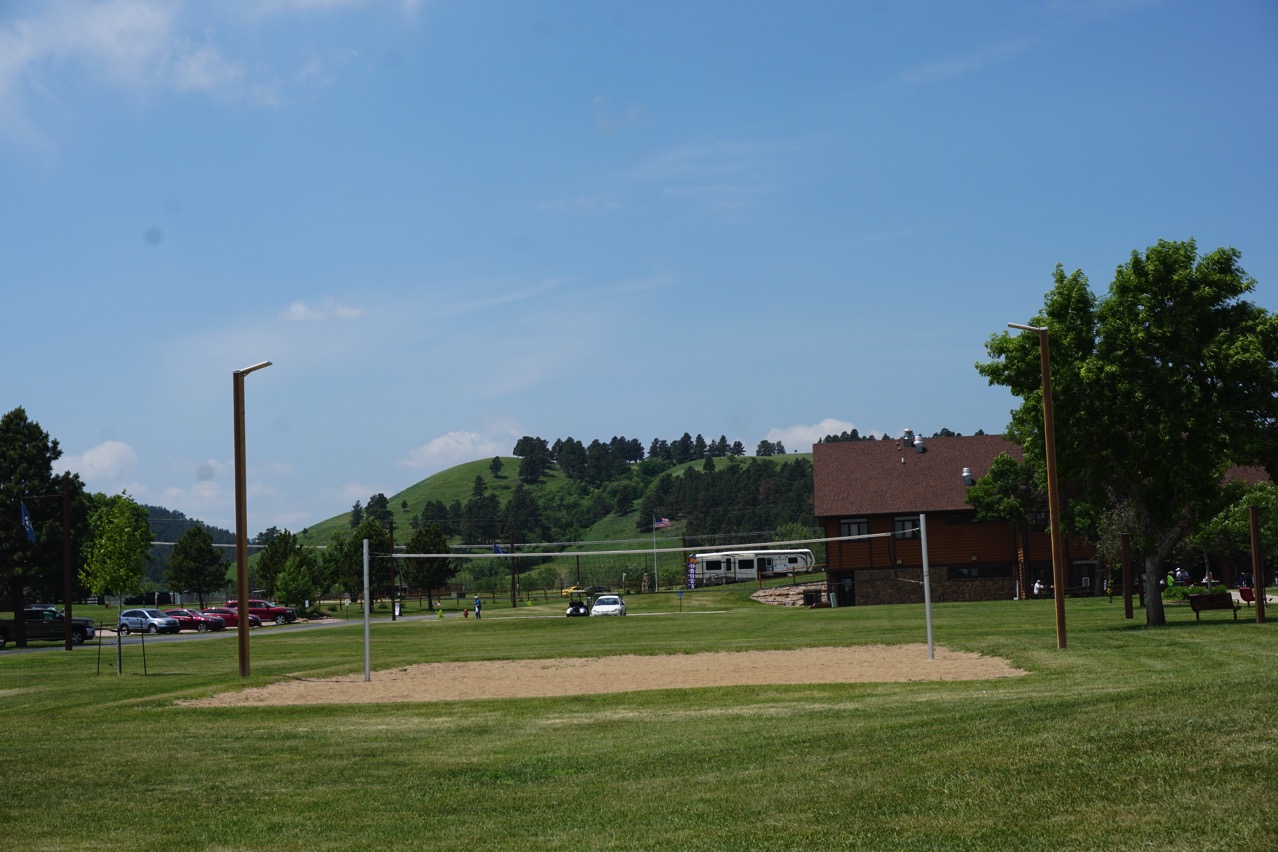 Volleyball anyone?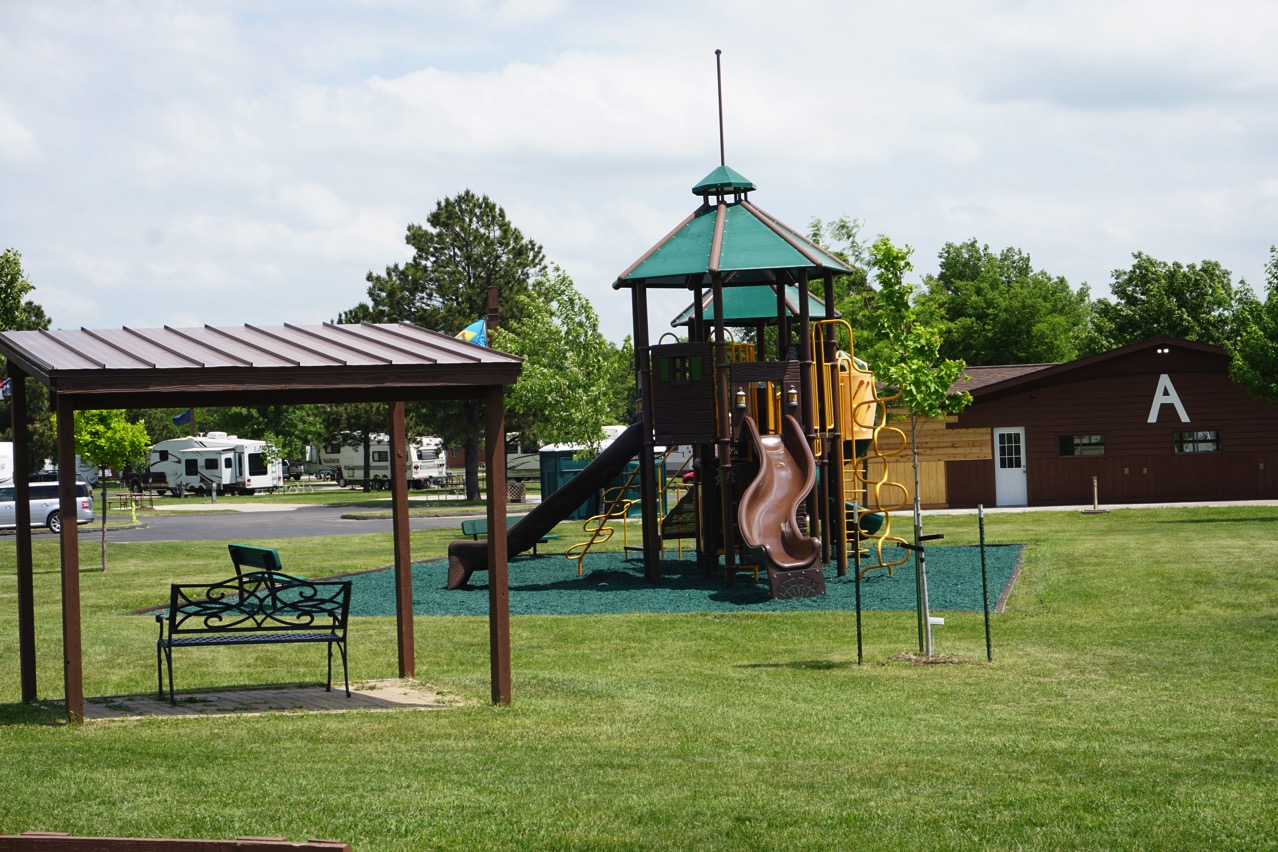 Playset for the little ones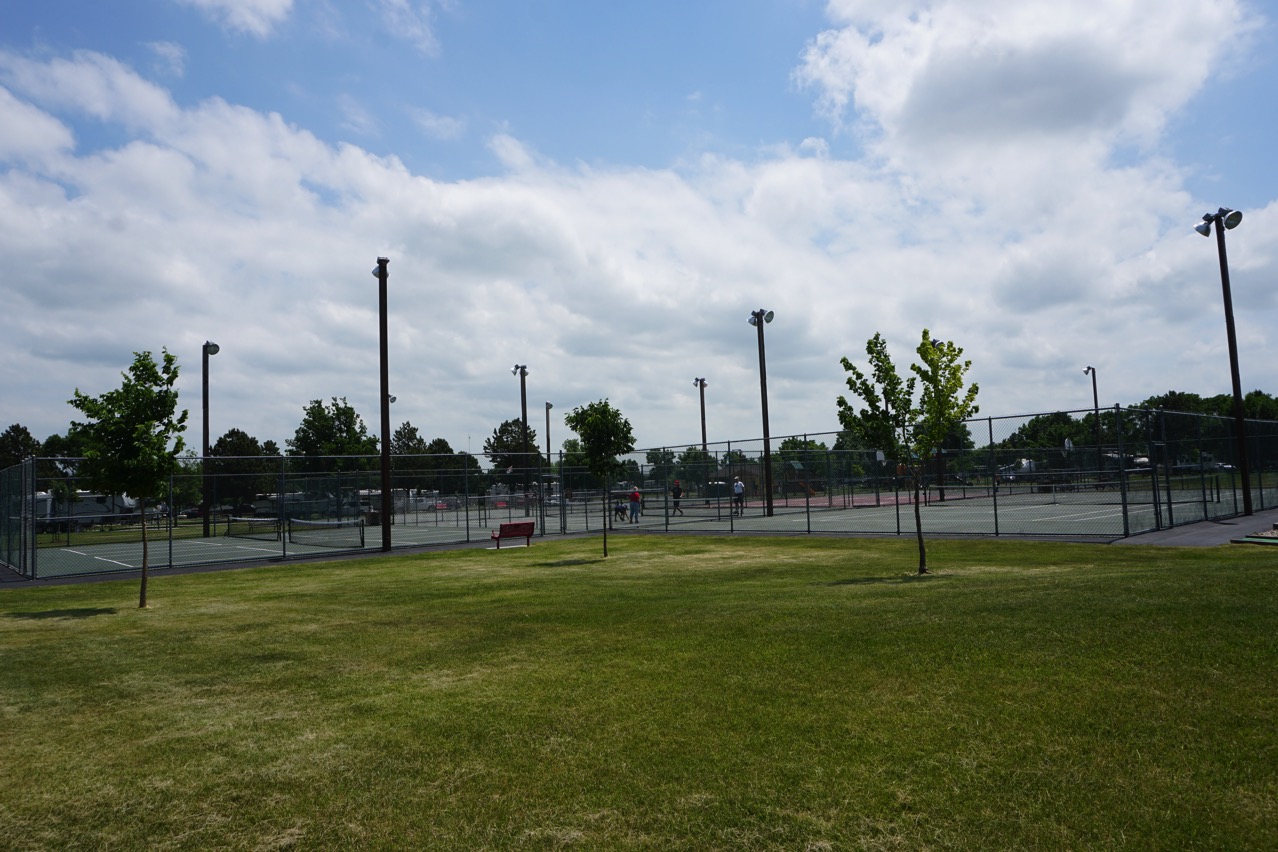 Pickle ball, tennis courts and basketball courts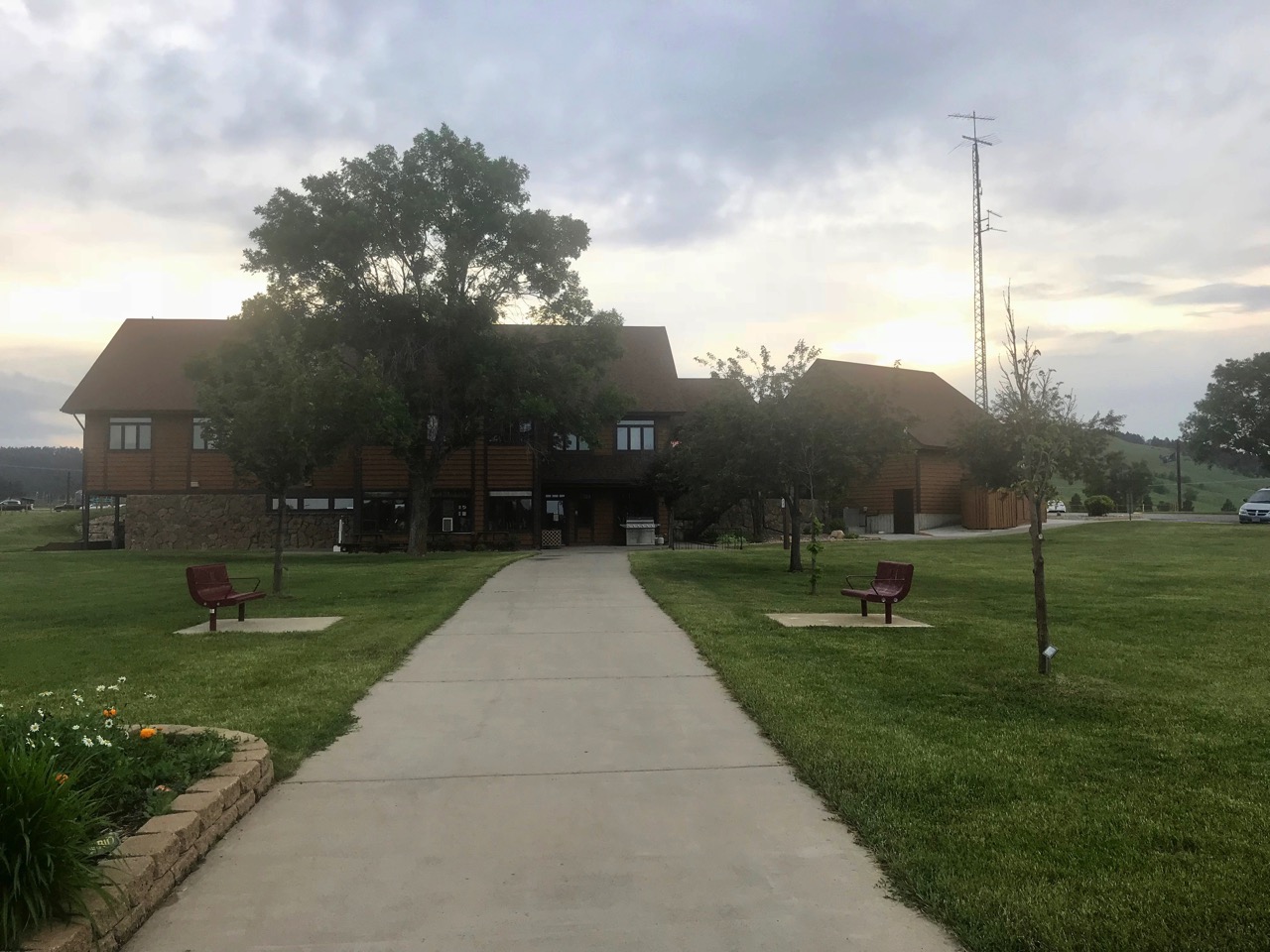 Club House with pool tables, ping pong tables, arts and crafts, big screen TVs and other activities for rainy days
Elsworth Air Force Base
 After lunch we drove to Elsworth Air Force Base to see the museum and tour the base.  Ben and Tom were able to take the tour, but I didn't have my driver's license with me, so I was not allowed to go. (note to myself:  don't leave the RV without my license).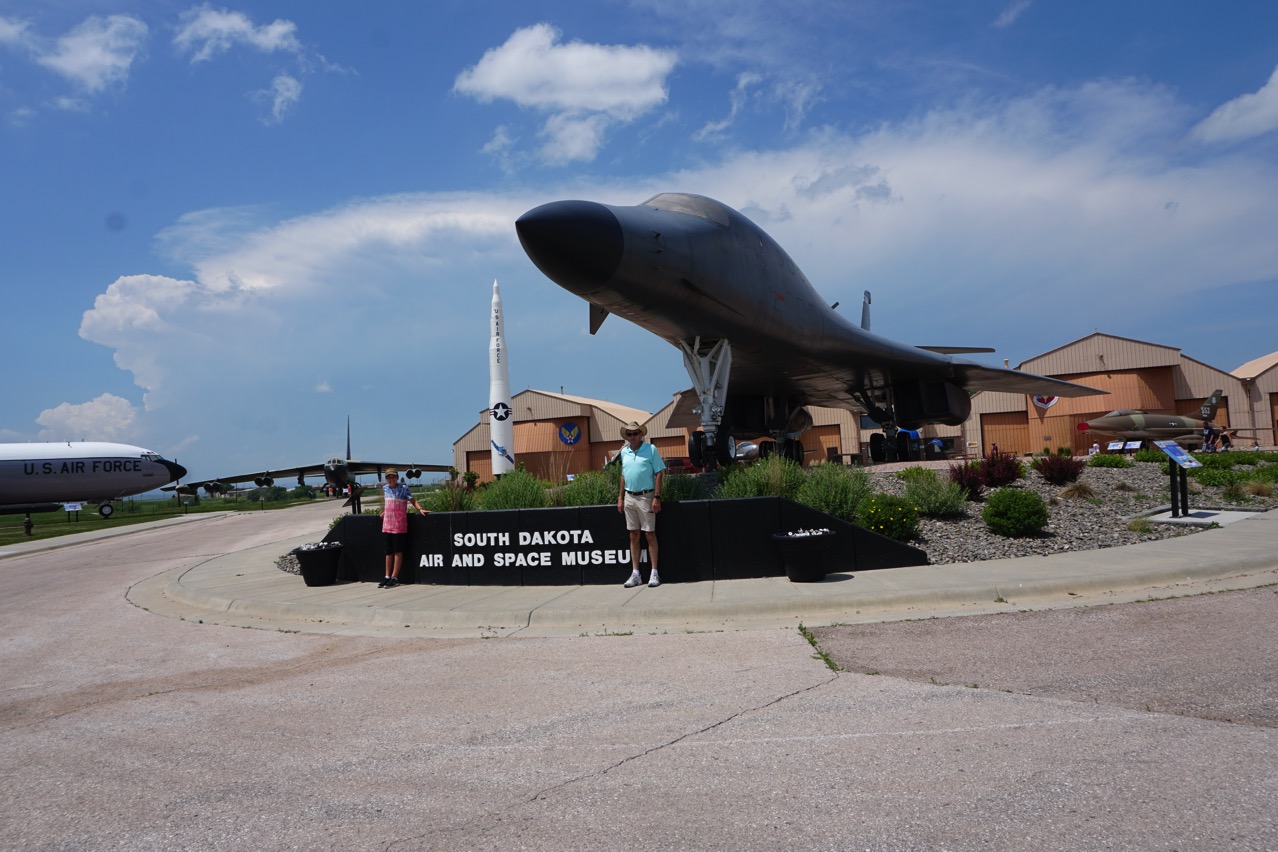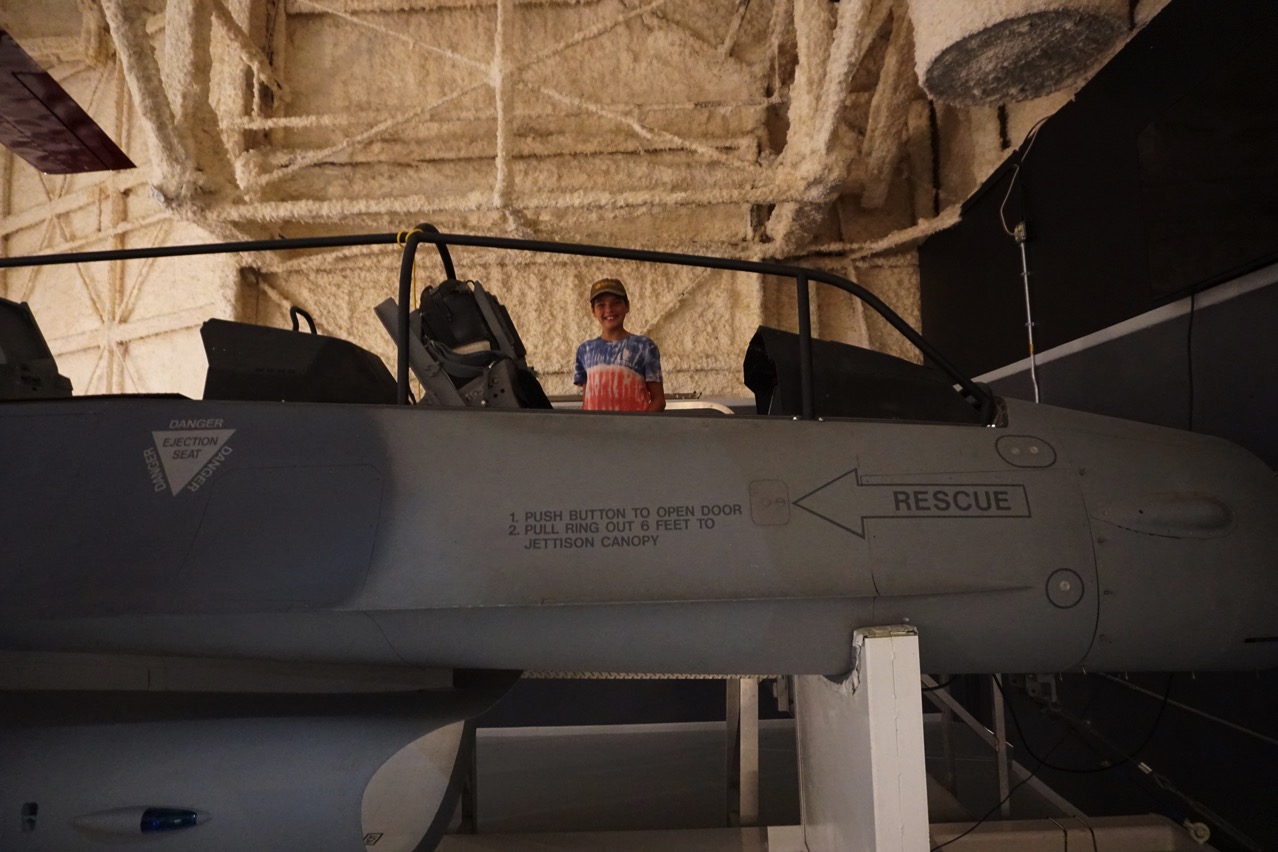 Back to Hart Ranch
After dinner Hart Ranch had s'mores for everyone and these were the best I have ever had.  Instead of using graham crackers and Hersheys, they used Keeper's fudge stripe cookies.  We roasted the marshmallows and they held out the two cookies to take the marshmallow off our stick.  Great idea!
There was also a "train" ride for all the little kids.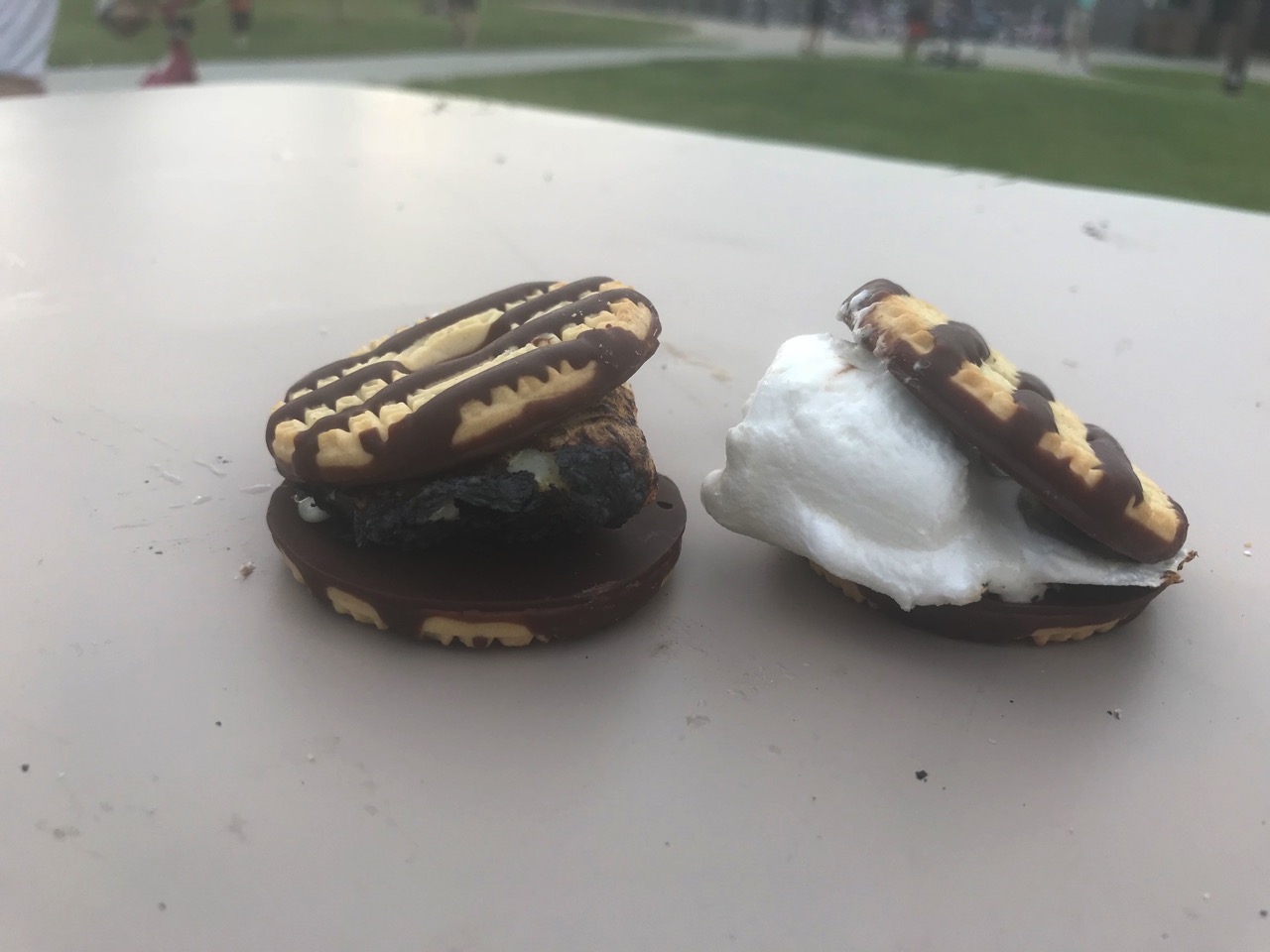 S'mores with fudge stripe cookies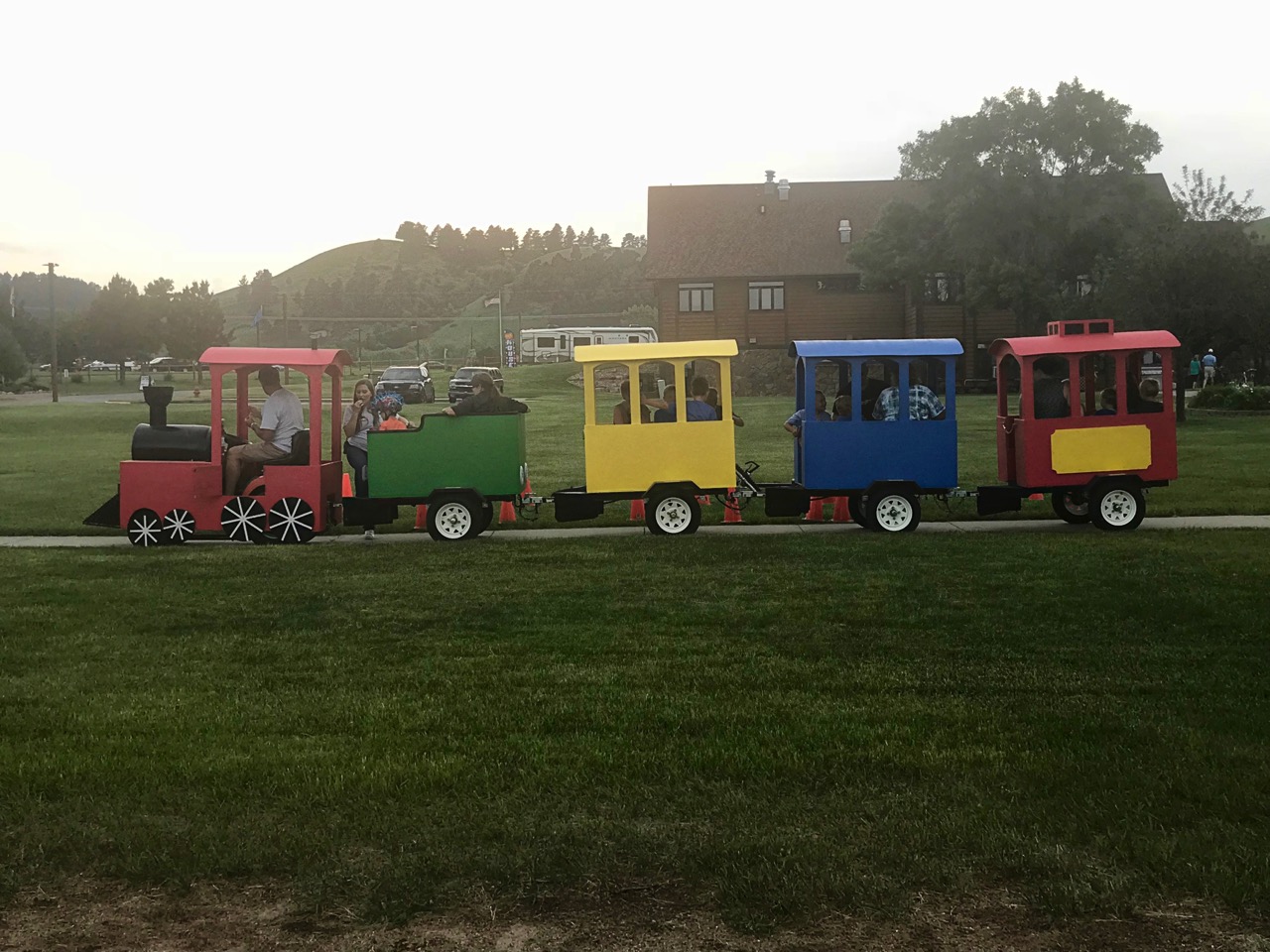 Tomorrow we leave for Billings, MT.