Day 9 - Mt. Rushmore and Rush Mountain Adventure Park
This afternoon we drove from the Hart Ranch  to Mt. Rushmore. The sky was a beautiful blue and the temperature was 78.
 We watched the video about the design and construction of Mt. Rushmore.  The sculpture was designed and the construction supervised by Gutzon Borglum with the help of his son Lincoln,  and the work began in 1927. The sculpture was supposed to depict each or the four presidents- Washington, Jefferson, Roosevelt and Lincoln- from head to waist, but Gutzon died in March of 1941.  His son Lincoln took over as leader of the construction project, but lack of money forced the project to end in October of 1941.   An interesting fact:  90% of the sculpturing was done with blasts of dynamite.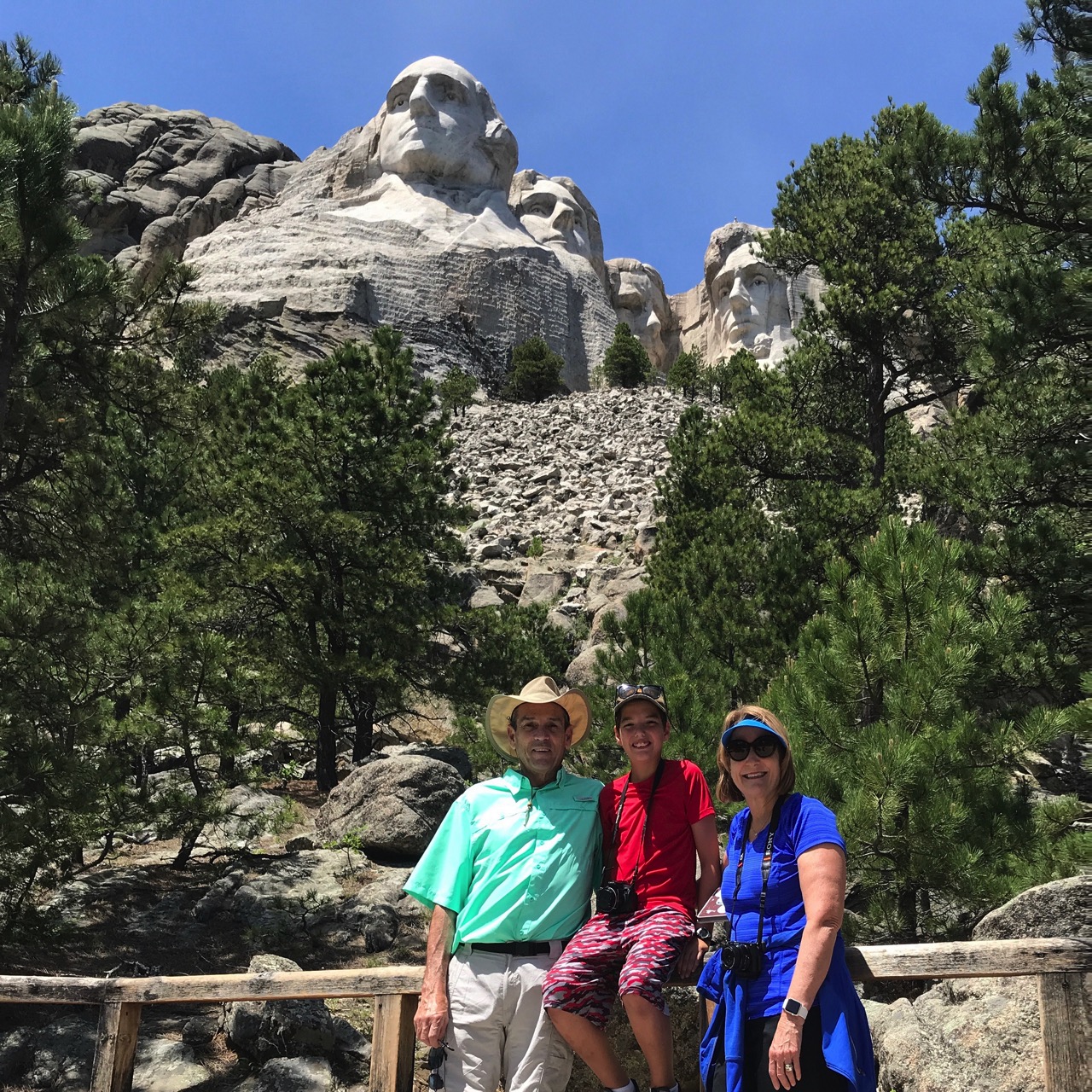 We picked a good day to be at Mt. Rushmore because it wasn't nearly as crowded as it was the last time we were there!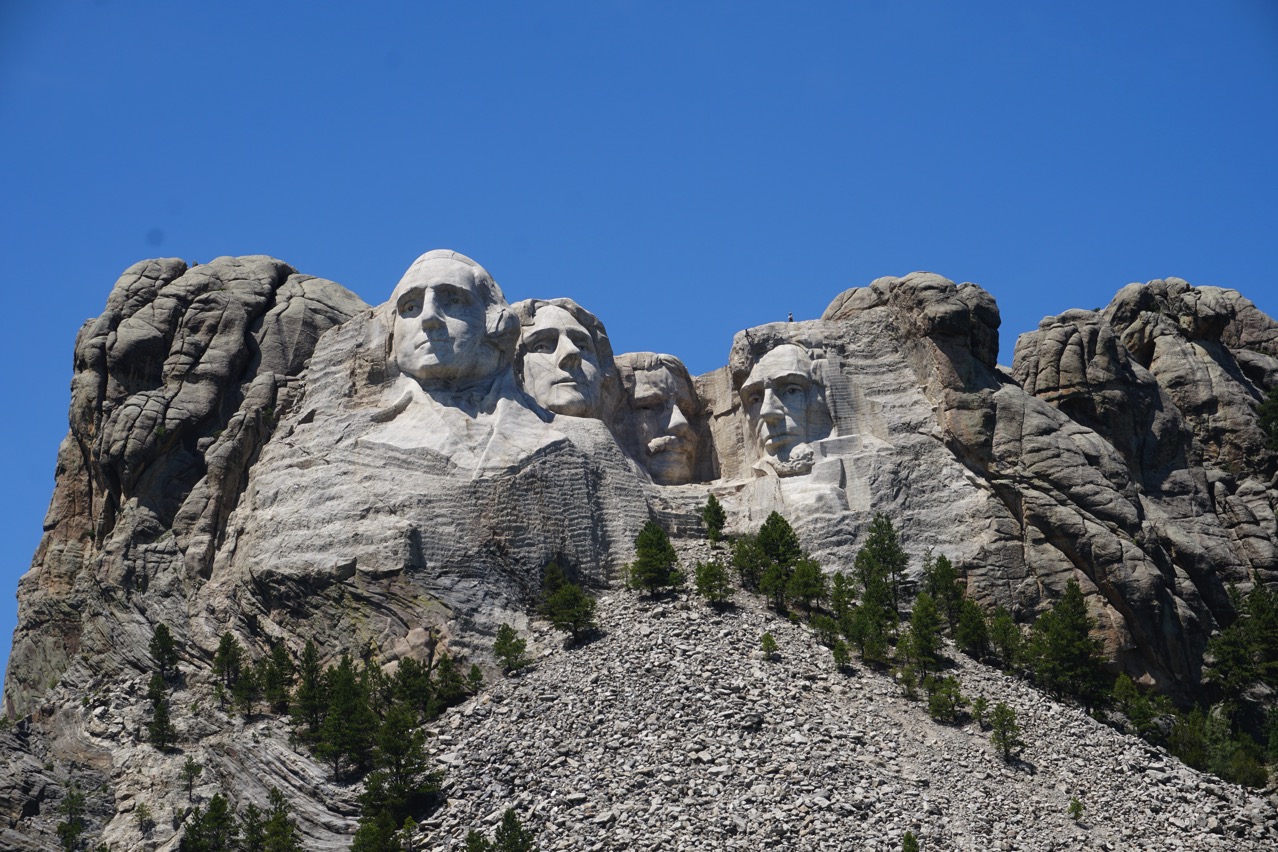 Beautiful blue sky!!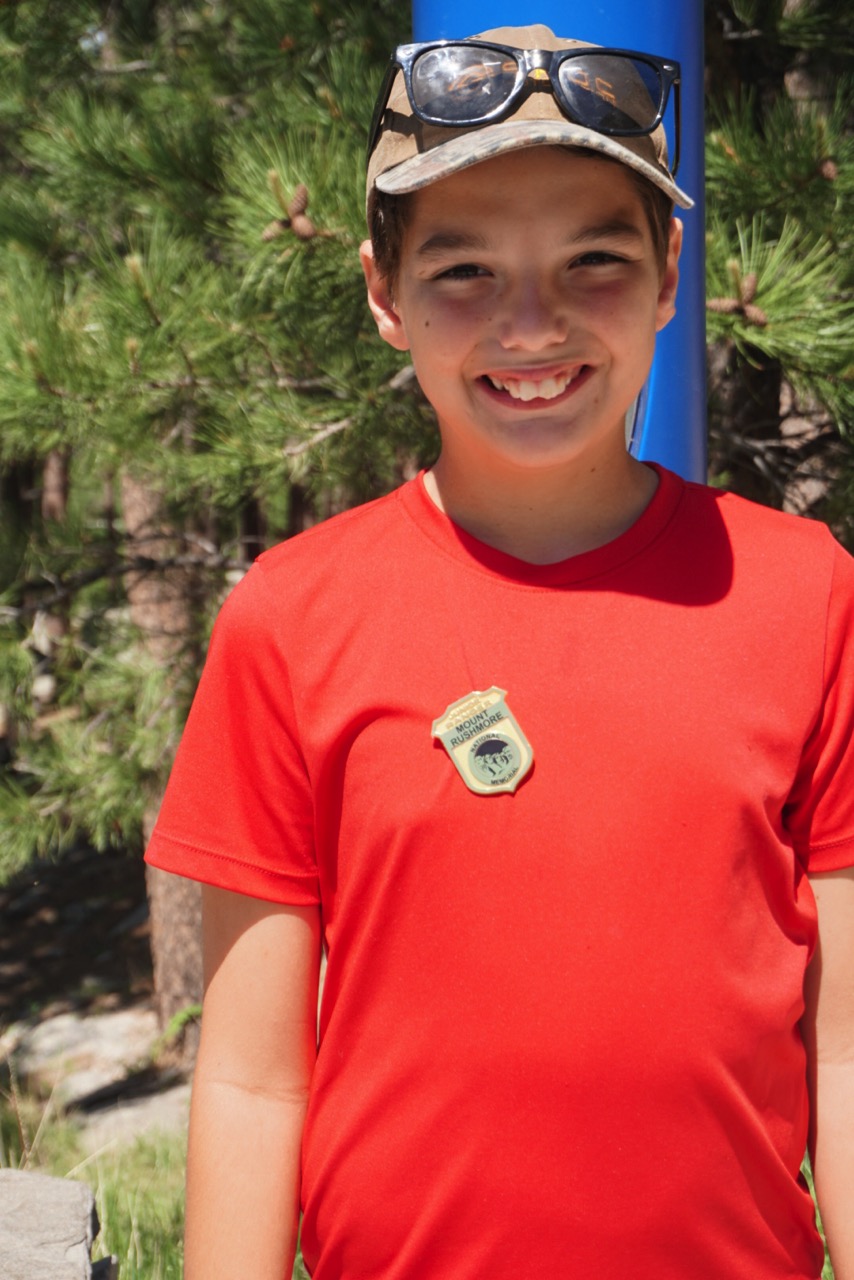 Ben earned his Junior Park Ranger Badge for Mt. Rushmore while we were there.
Rush Mountain Adventure Park
We stopped at Rush Mountain Adventure Park on the way back from Mt. Rushmore.  Tom and I rode the mountain coaster once, but we bought an unlimited pass for Ben which allowed him to ride the coaster, do the ropes course and ride the zip line.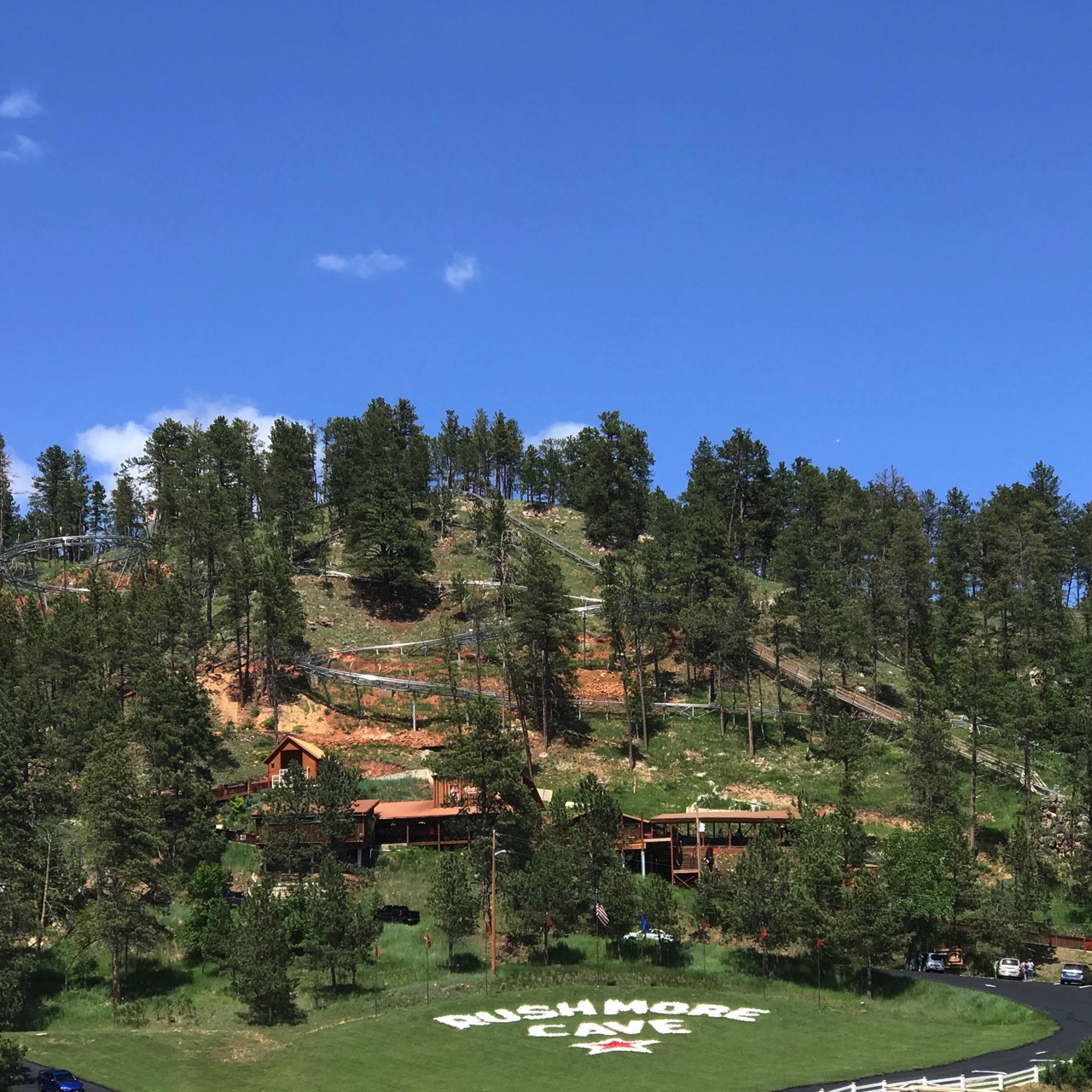 Check out that coaster track coming down the mountain!