Day 7 - Wall, South Dakota
Today we drove from Mitchell to Wall, South Dakota which was 224 miles.  It was a beautiful sunny day and 88 degrees.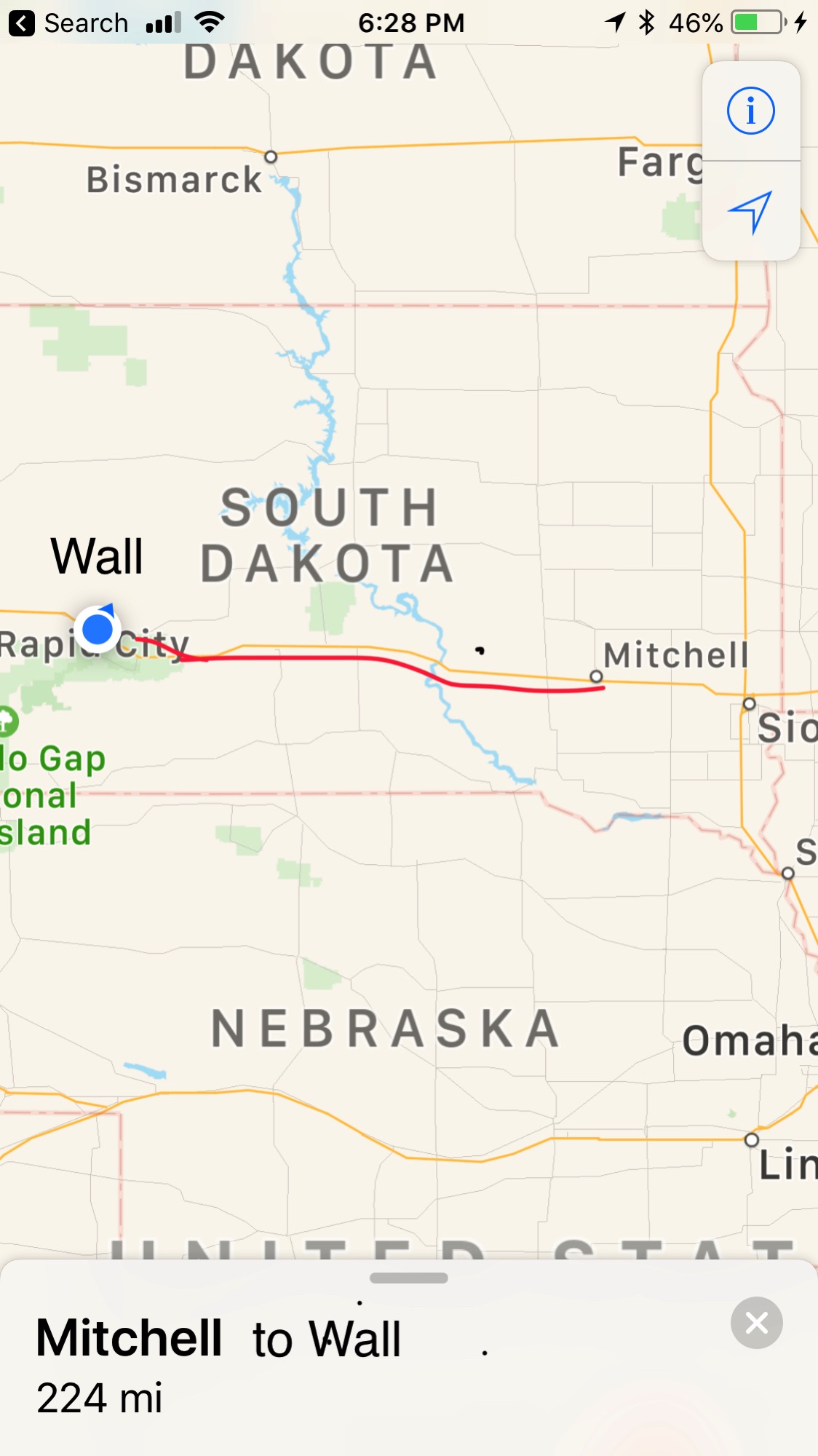 Minuteman Missile National Historic Site
Along the way we stopped at the Minuteman Missile National Historic Site where we saw news clips about the Cold War and the vast arsenal of nuclear missiles that were placed in the Great Plains.  Hidden in plain sight, for 30 years 1,000 missiles were kept on constant alert, 100s remained today.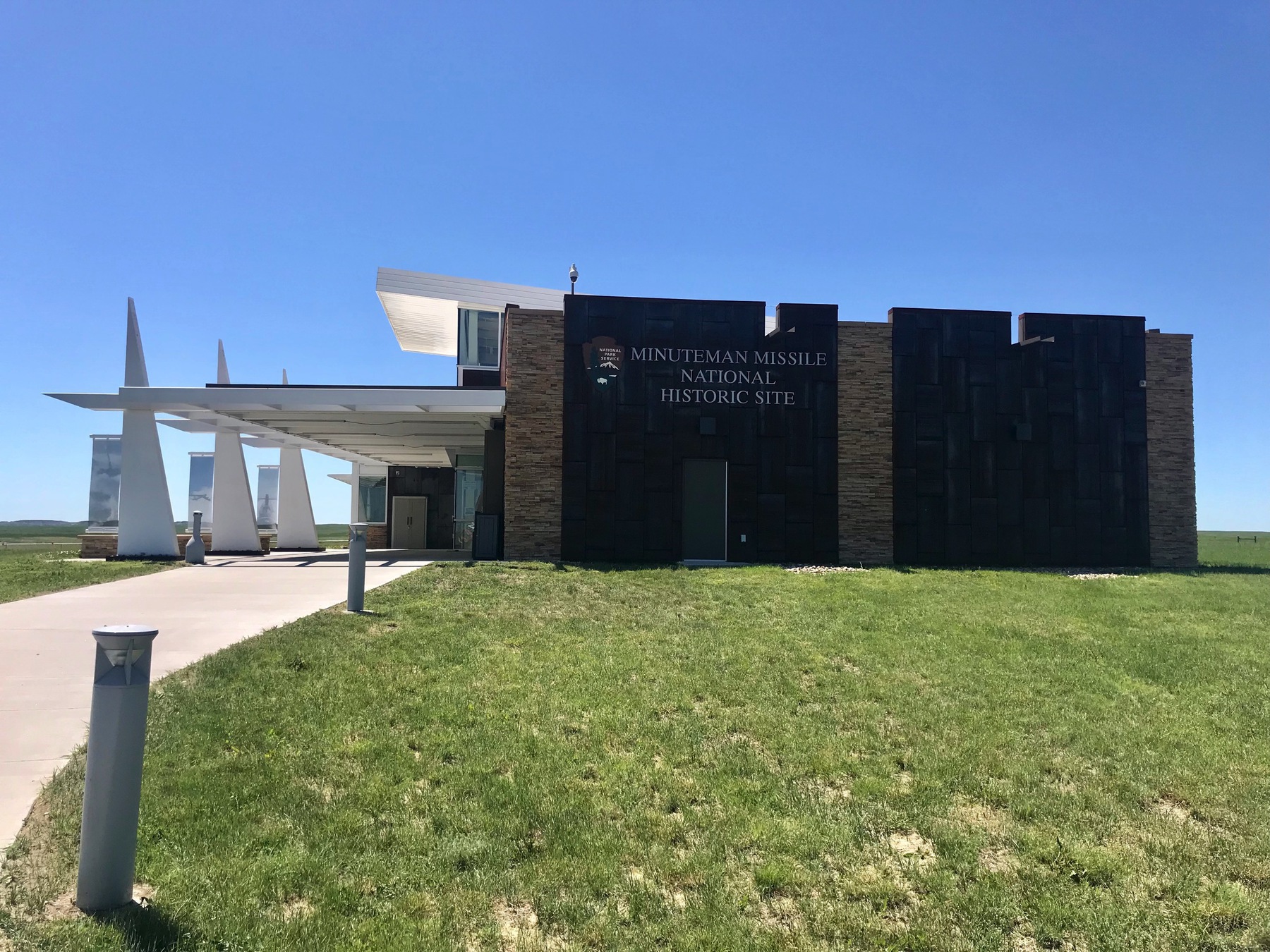 Ben is sitting in the "hot seat" that was located in the underground control center.
Wall Drug
All across I-90 for the 234 miles we drove today there were signs for WALL DRUG in WALL, SOUTH DAKOTA.  The drug store started in 1931 in a very bleak setting, struggling to stay open in a town with a population of 300 "in the geographically middle of nowhere."  After struggling for over four years the owners added signs along the road offering free ice water to anyone who stopped.  It grew from a small drug store to the 76,000 square foot tourist trap that it is today.  Over 2 million visitors stop each year in this town of 800 to get free ice water and 5 cent coffee and then end of spending plenty on food and souvenirs!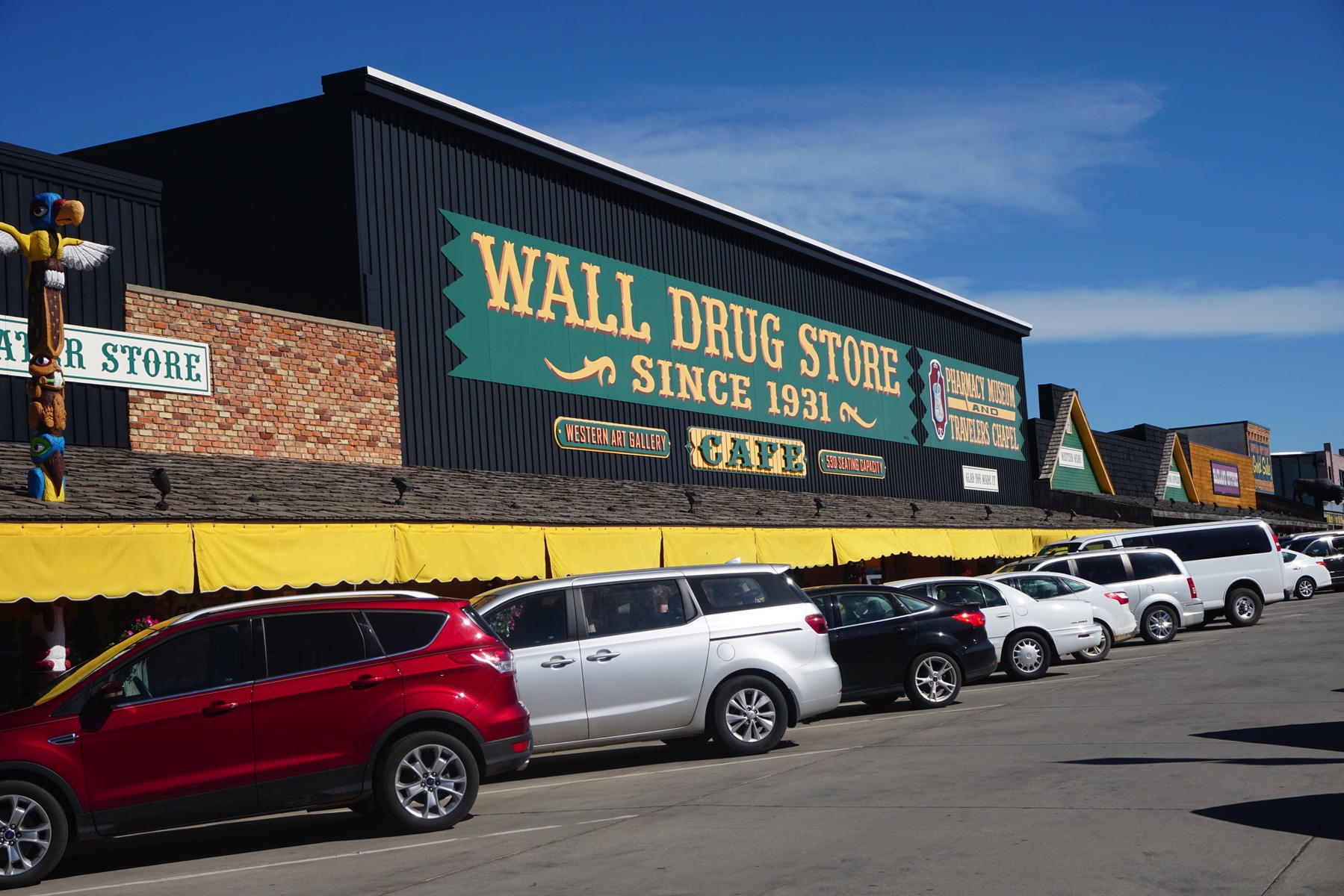 ….and here it is—the infamous Wall Drug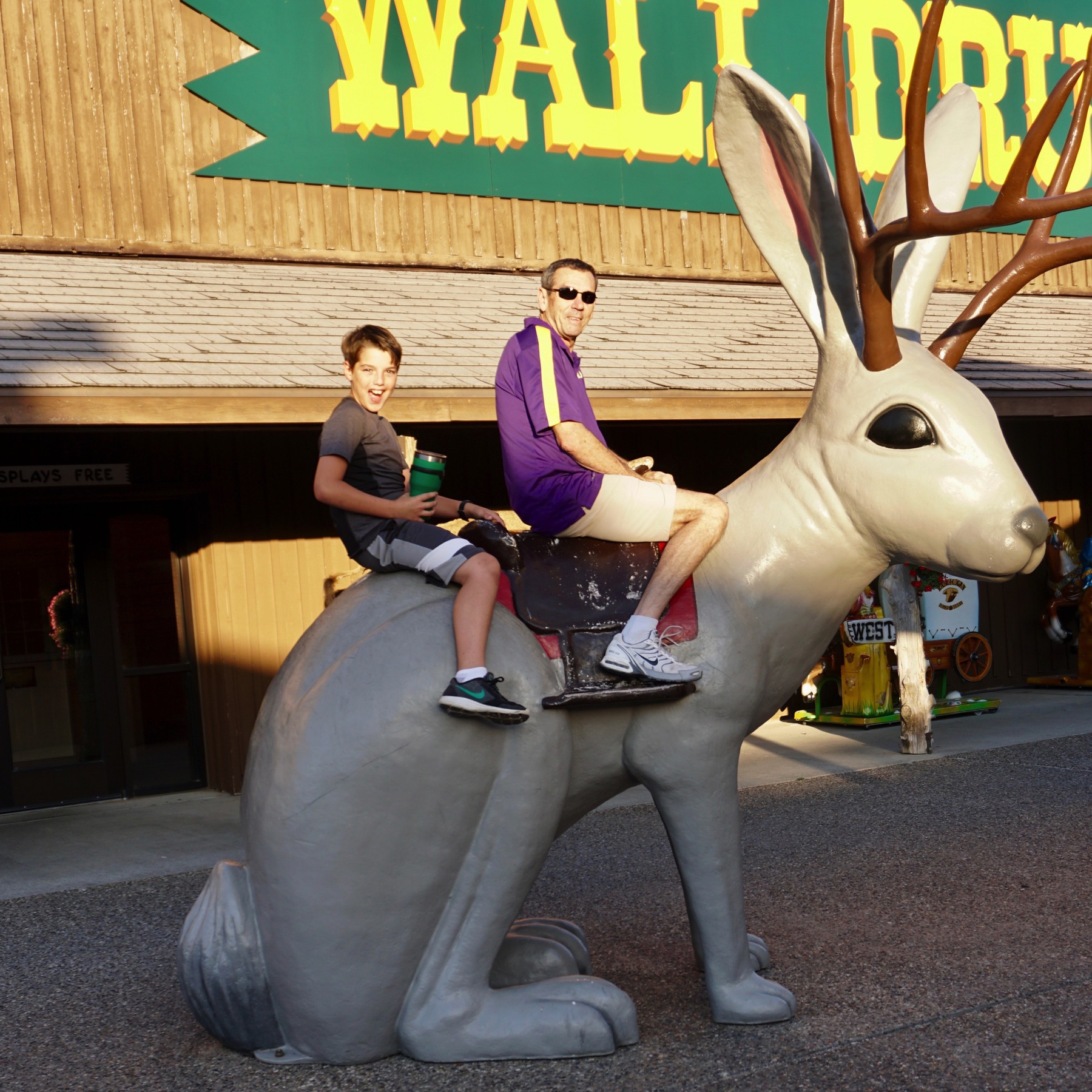 Tom and Ben Jack-alopin at Wall Drug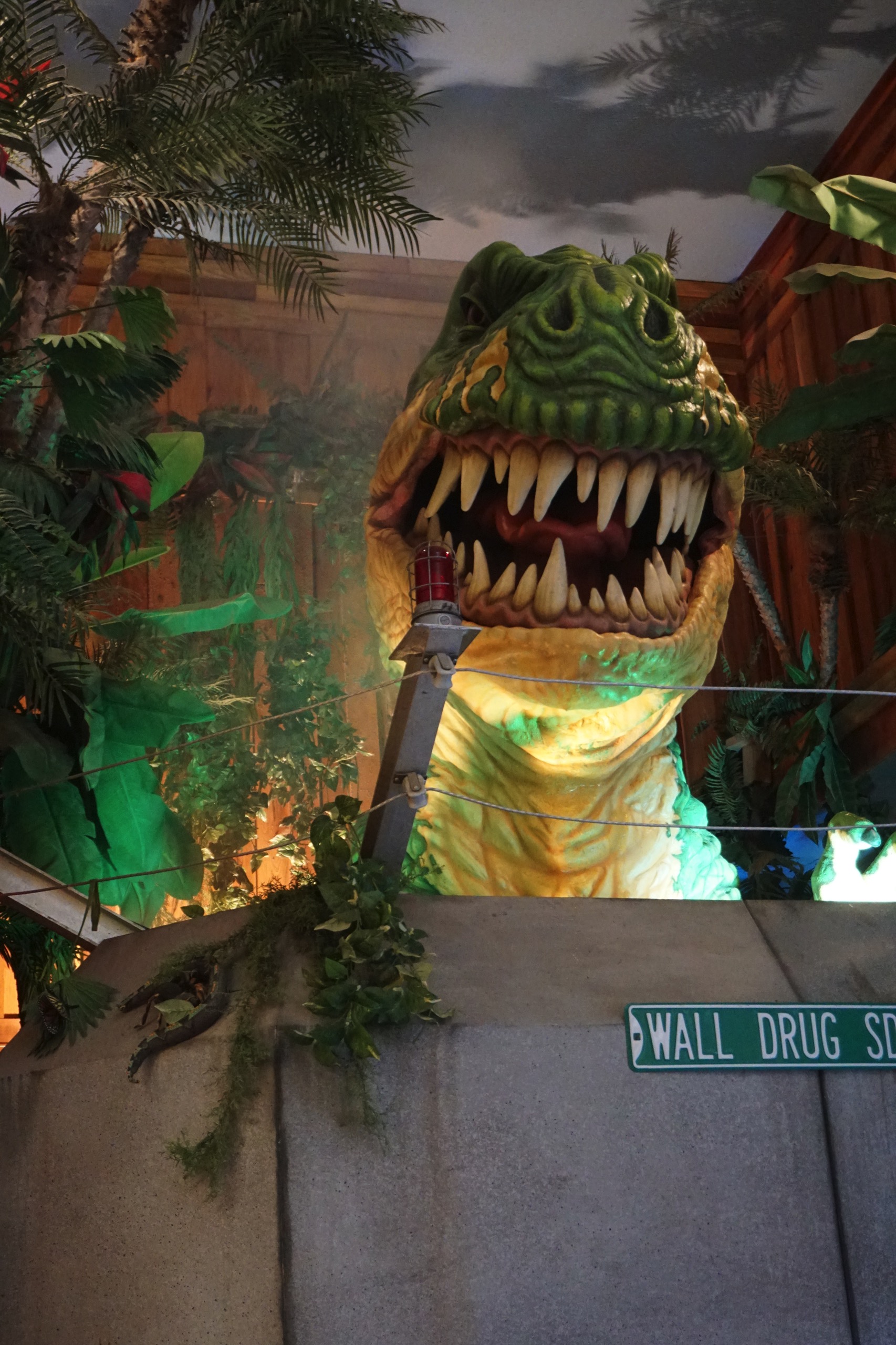 There was even a Jurassic Park dinosaur that "ate" every 12 minutes.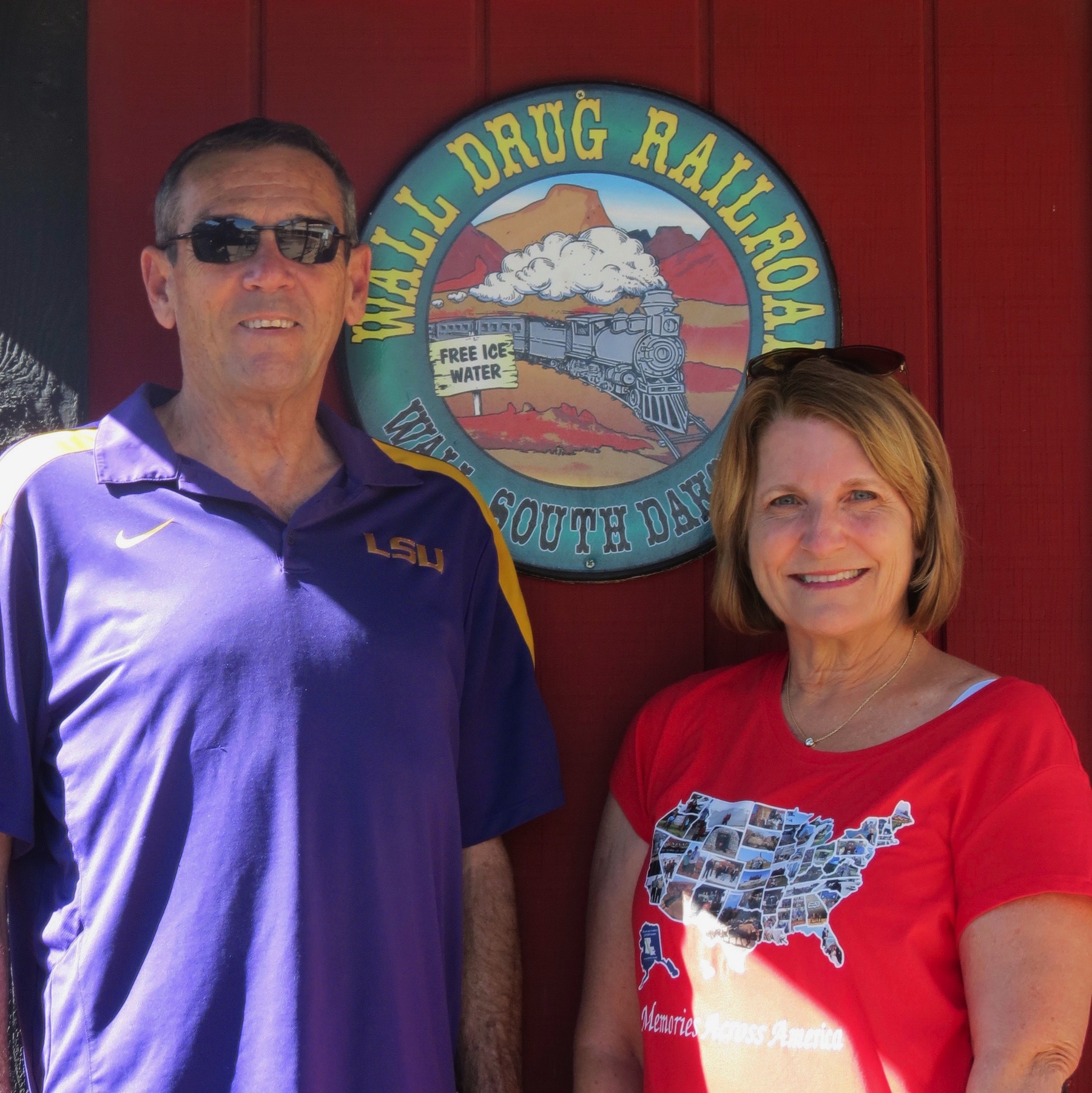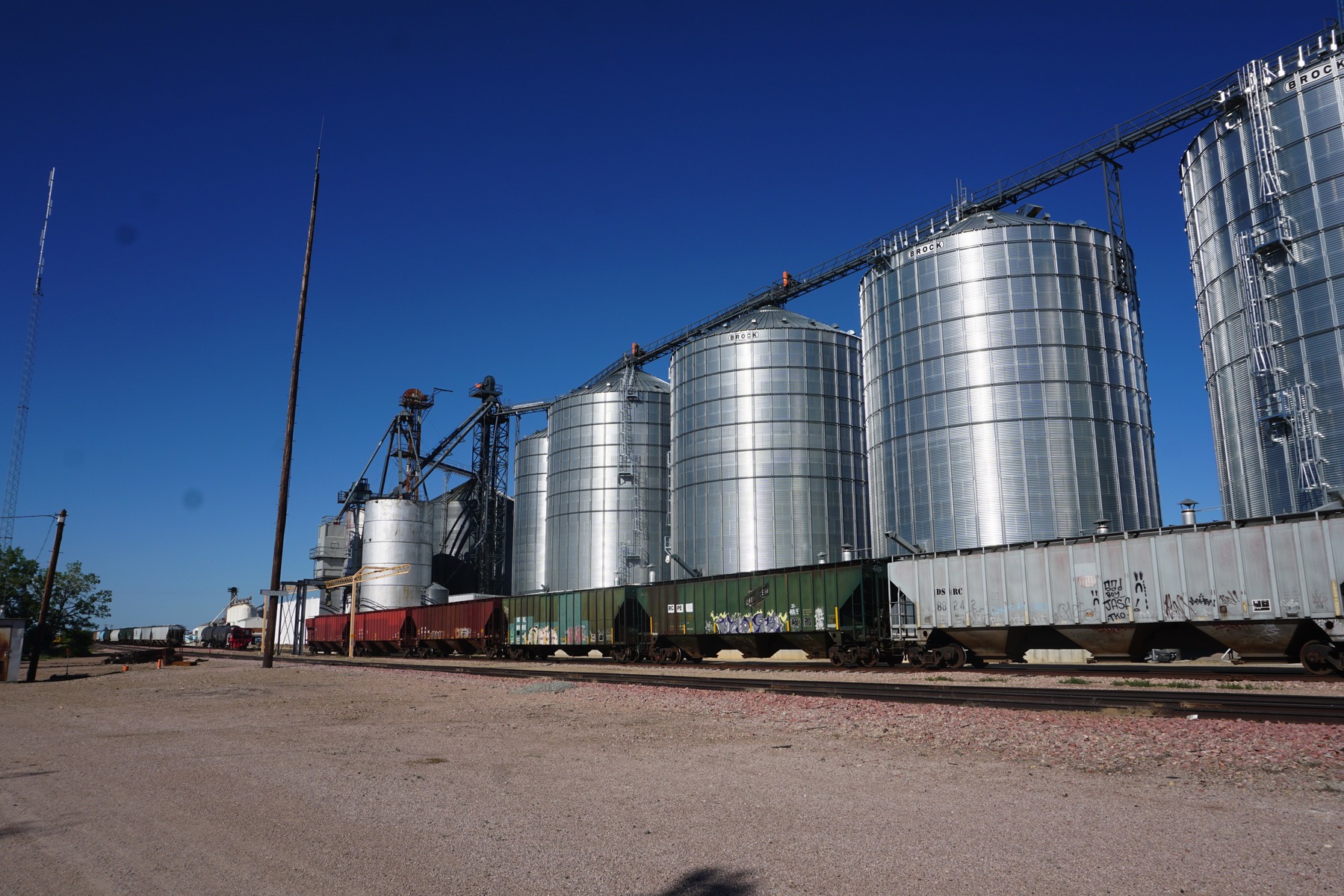 We spent the night at the Sleepy Hollow RV Park which was a block from Wall Drug and beside these grain depots.