Day 5 - WICHITA, Kansas to York, Nebraska
We went to the Coleman Museum to see all their different products from the past and then went to the Old Cowtown Museum, both of which are in Witchita.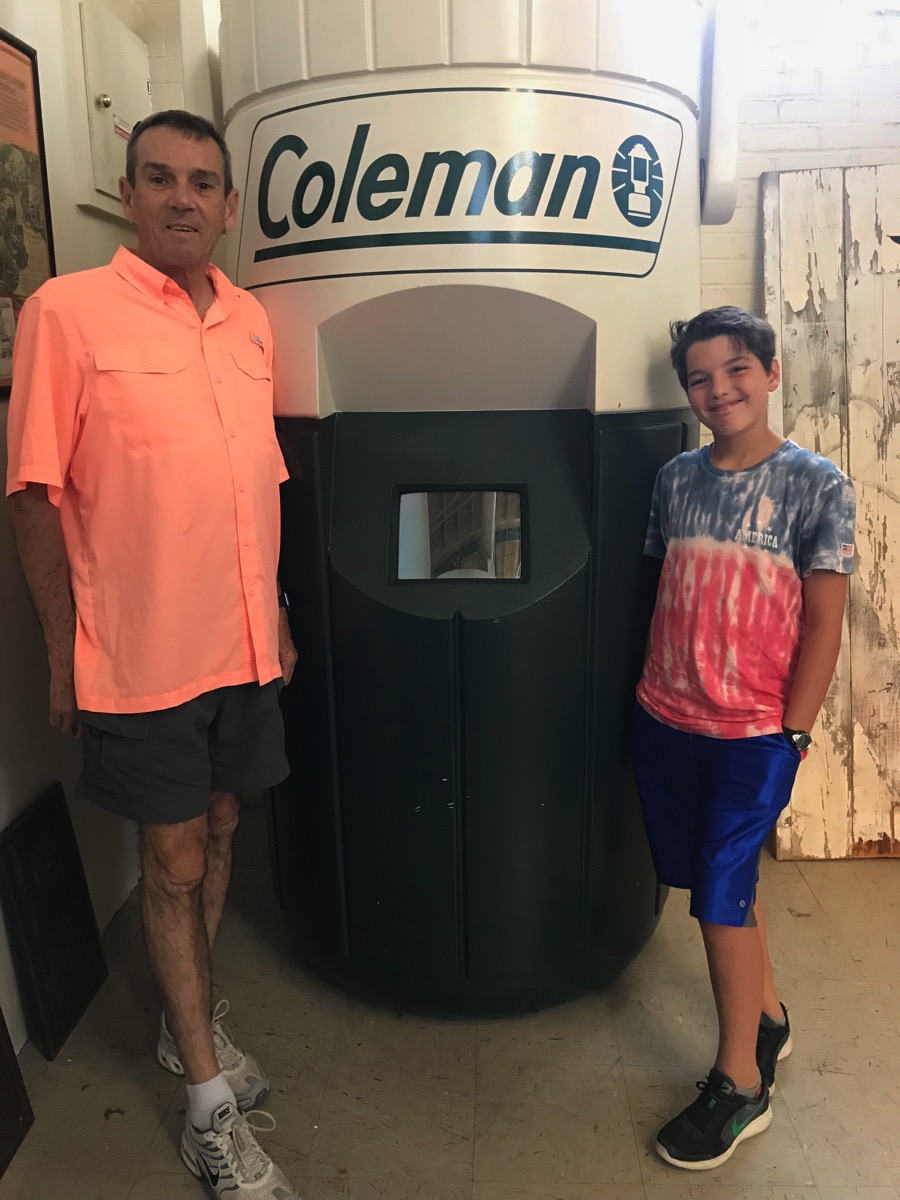 Cowtown
Old Cowtown Museum's collections reflect aspects of life on the frontier in the late 1860s and 1870s. They include historic structures and their period furnishings, clothing and domestic textiles, tools and machinery, farming equipment and rolling stock. 
T​here are 54 historic and recreated buildings at Cowtown located along the banks of the Arkansas River. that are open to visitors all year long. Twenty-seven of the buildings are original and have been relocated to the grounds from Wichita and other sites in Kansas.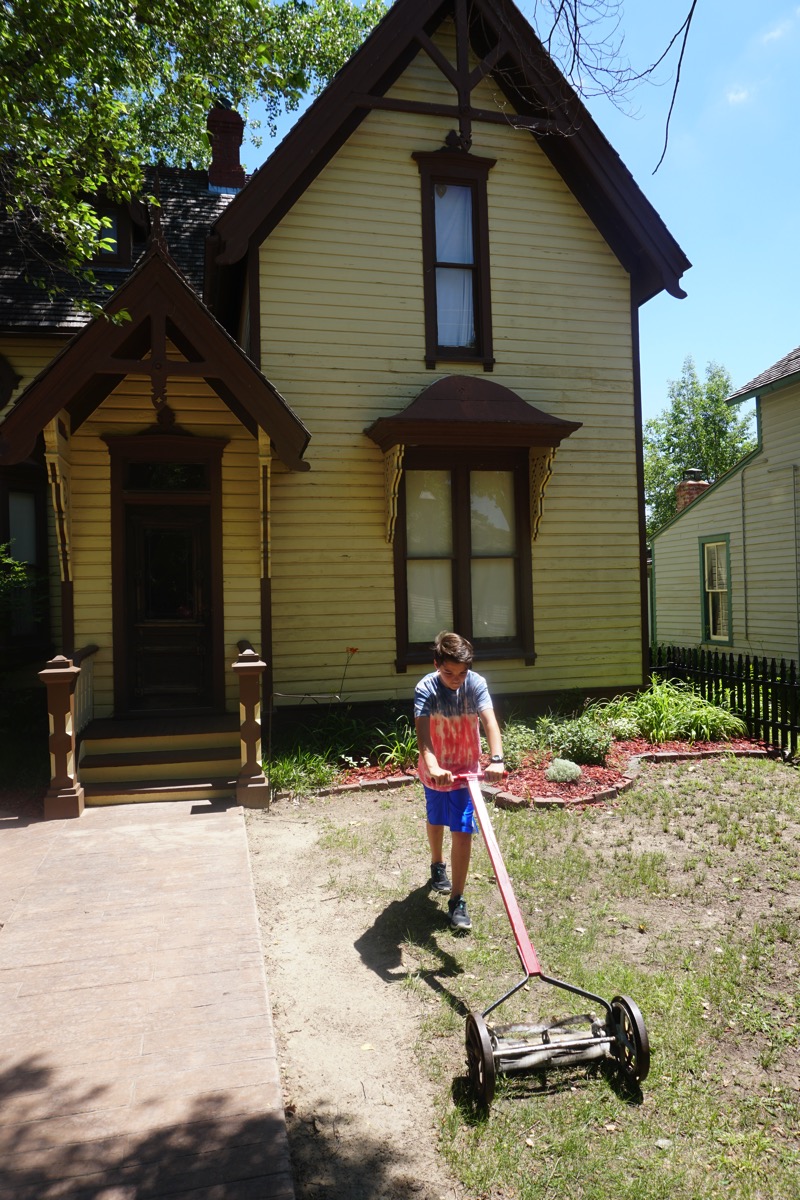 Ben was trying to mow the lawn with this lawnmower.  Actually, I remember when my dad had one like this when I was young.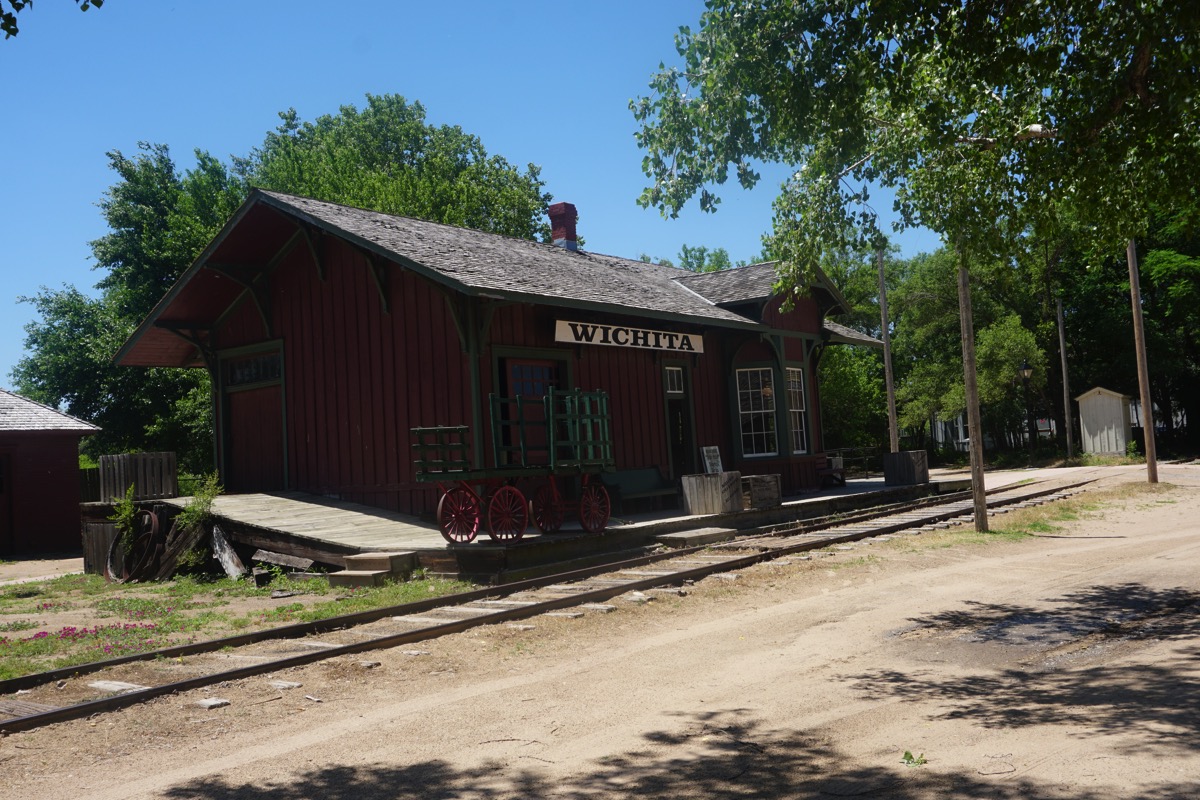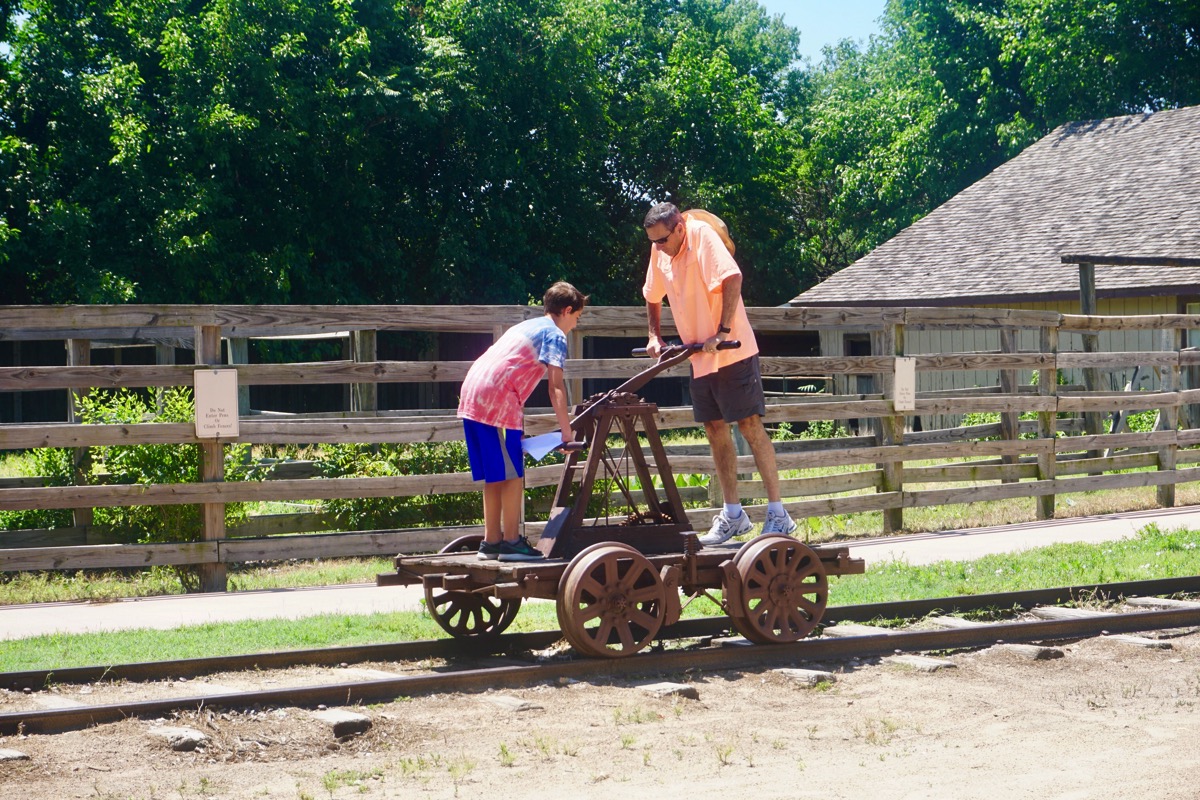 We just happened to be there the one day during the month when they get an organized baseball game together with the rules for the game like it was in the 1880's.  No mitts were worn back then and a player could catch a ball after it bounced once on the ground to get a player out.  Most of the team where men, but Ben was asked if he wanted to play and he was very excited to play.  They gave him a uniform to wear.  During the game he made a double play and got two players out.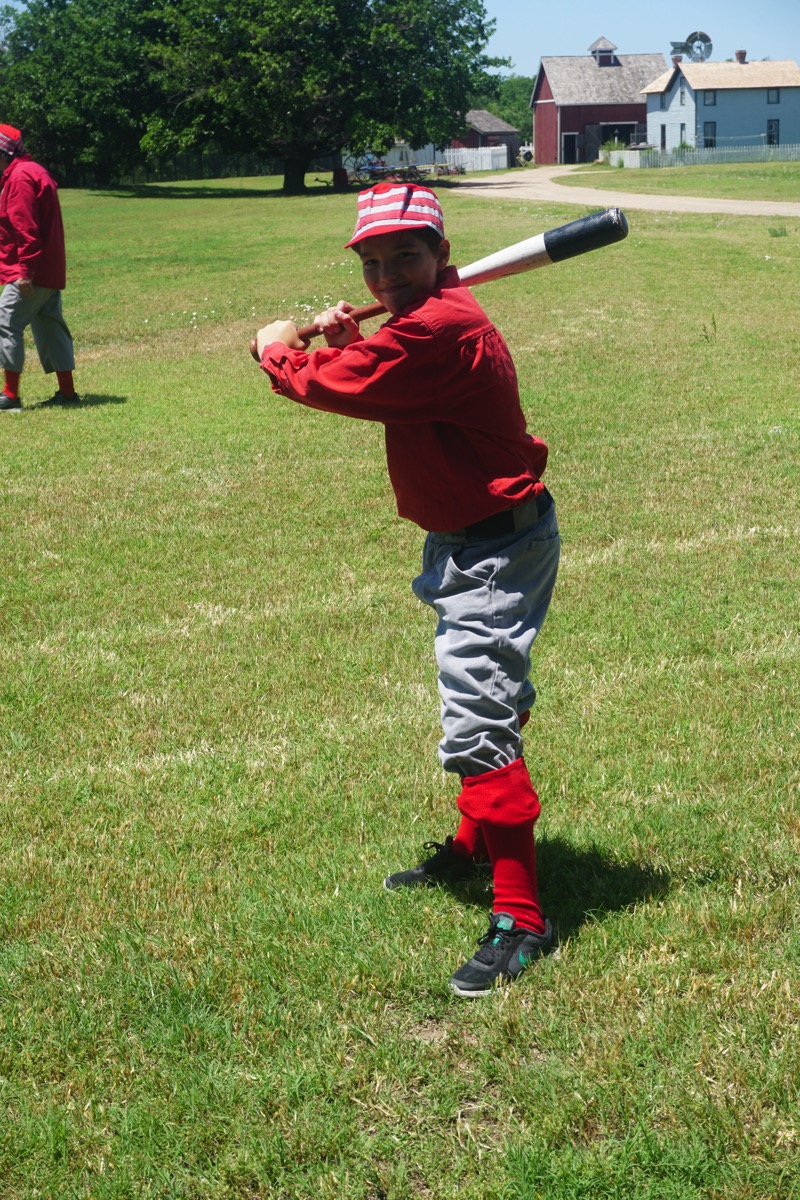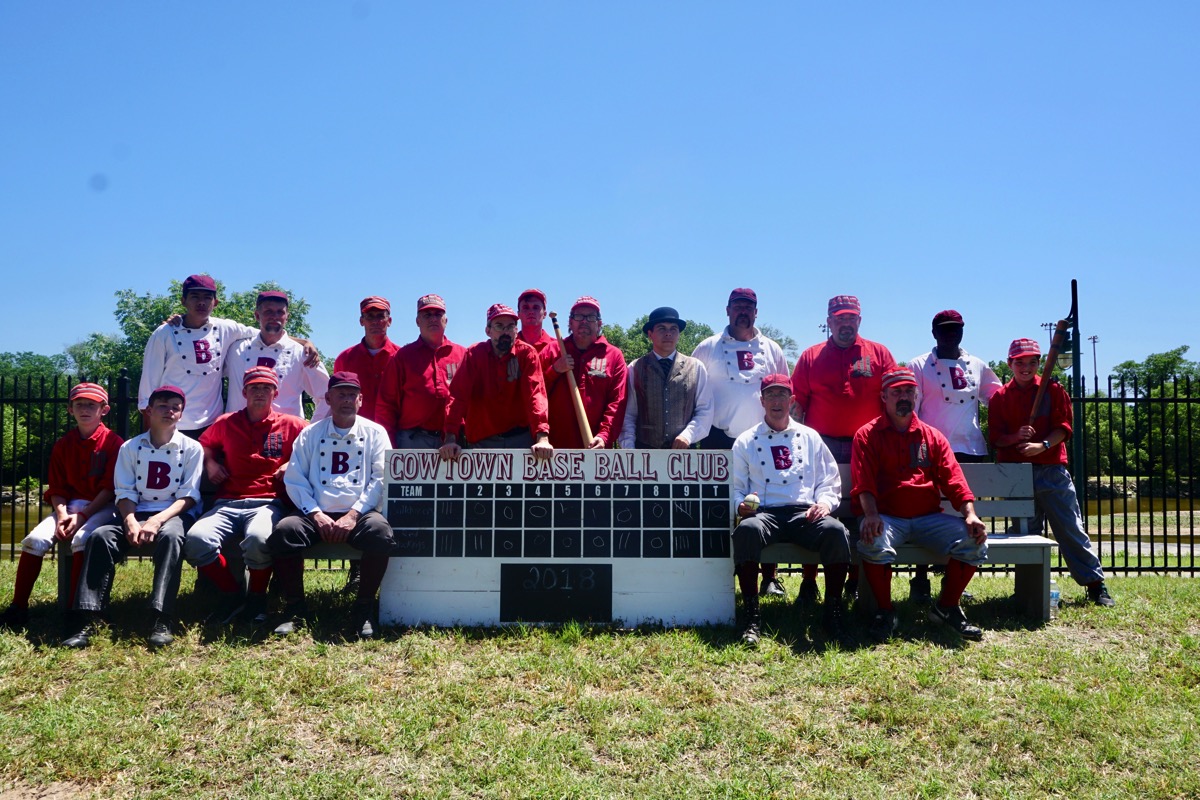 Afterwards we watched a reenactment of a gunfight on main street and then had western pictures taken before heading back to the camper to leave town.  We left Wichita around 5:00pm to drive to York, NE.  We arrived at 9:30PM and stayed at the York KAMP ground.  We didn't finished cooking and eating dinner until 10:30. We've driven the motorhome 931 miles so far .
.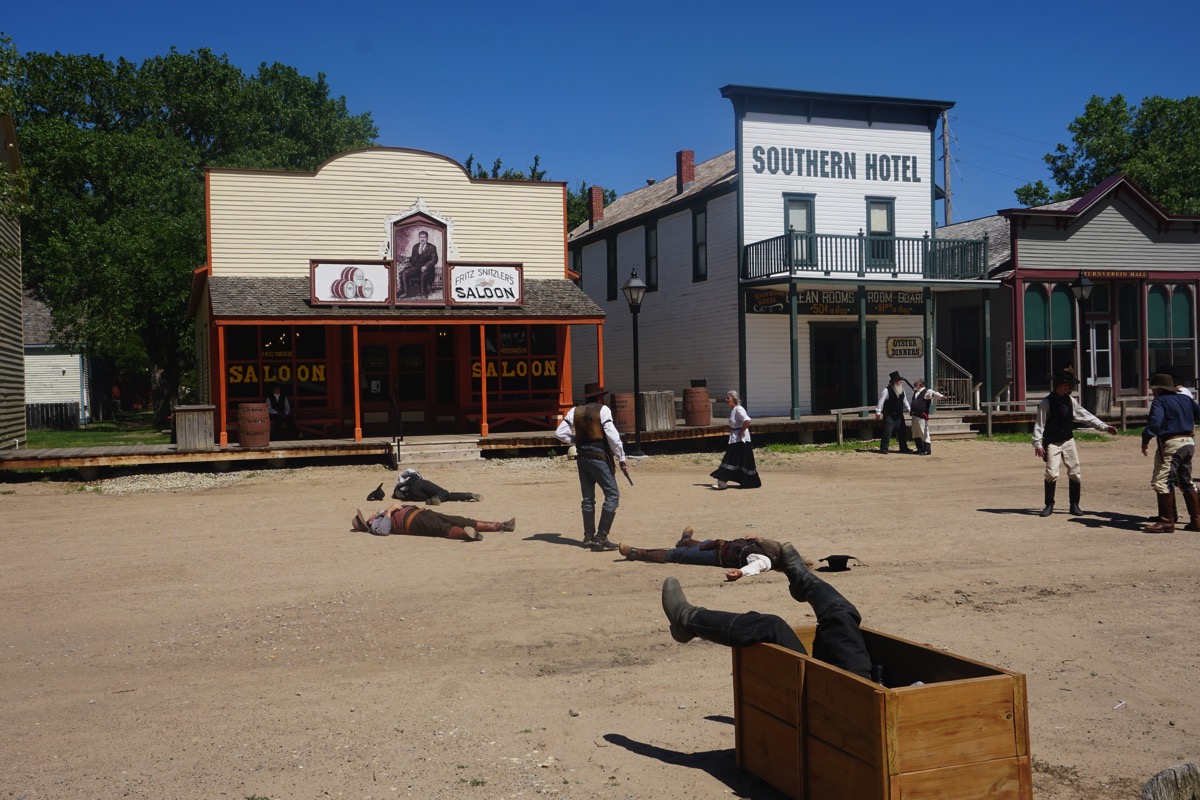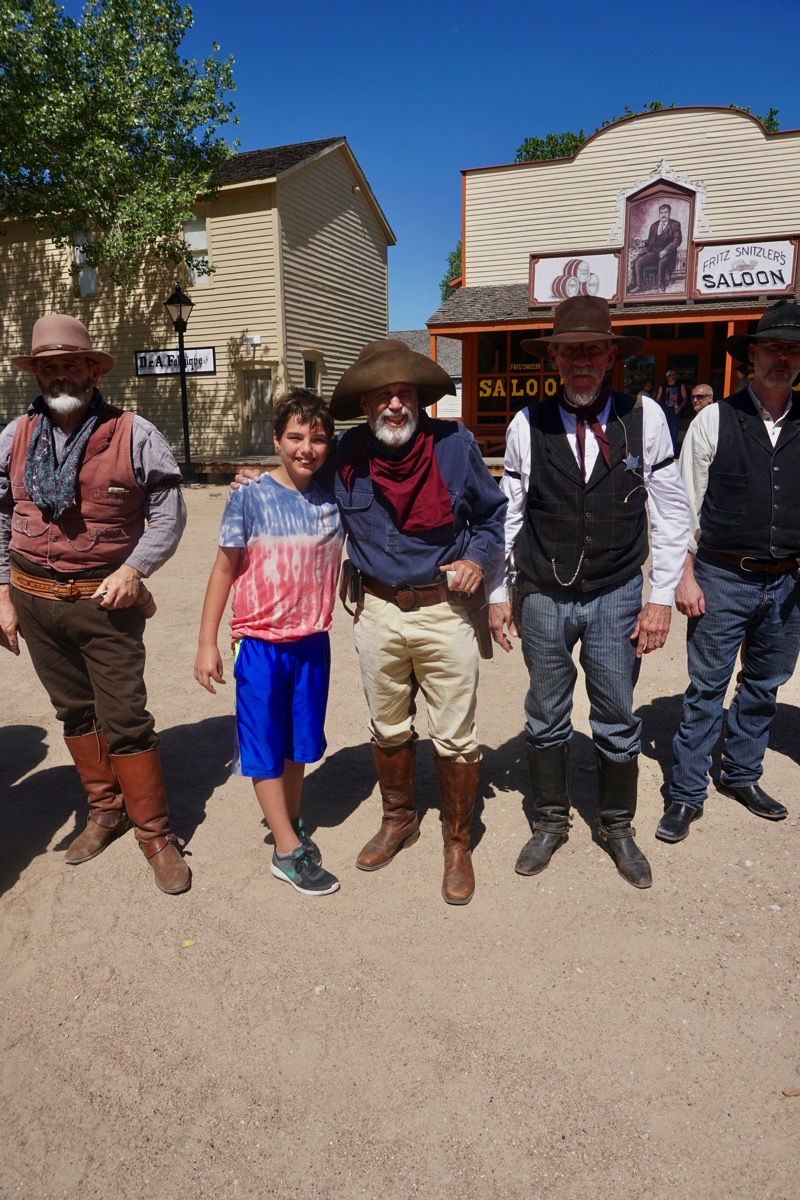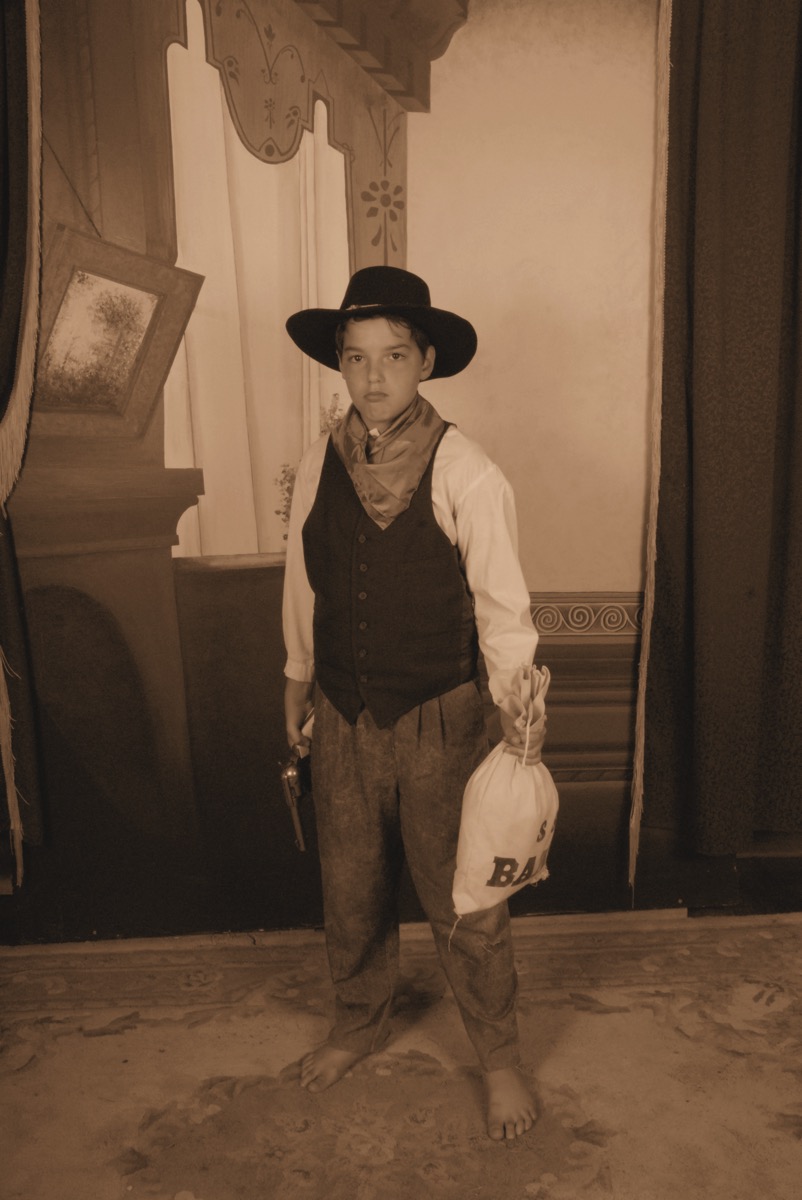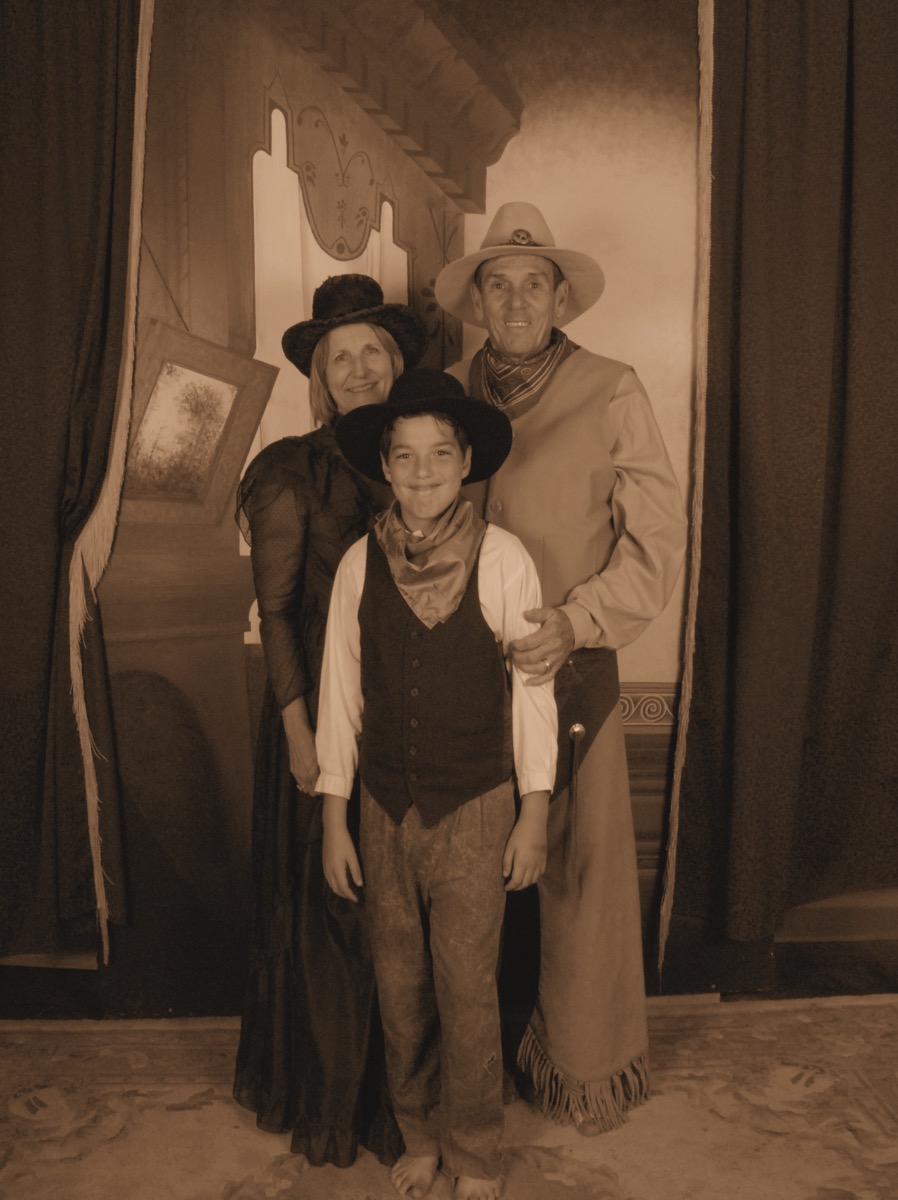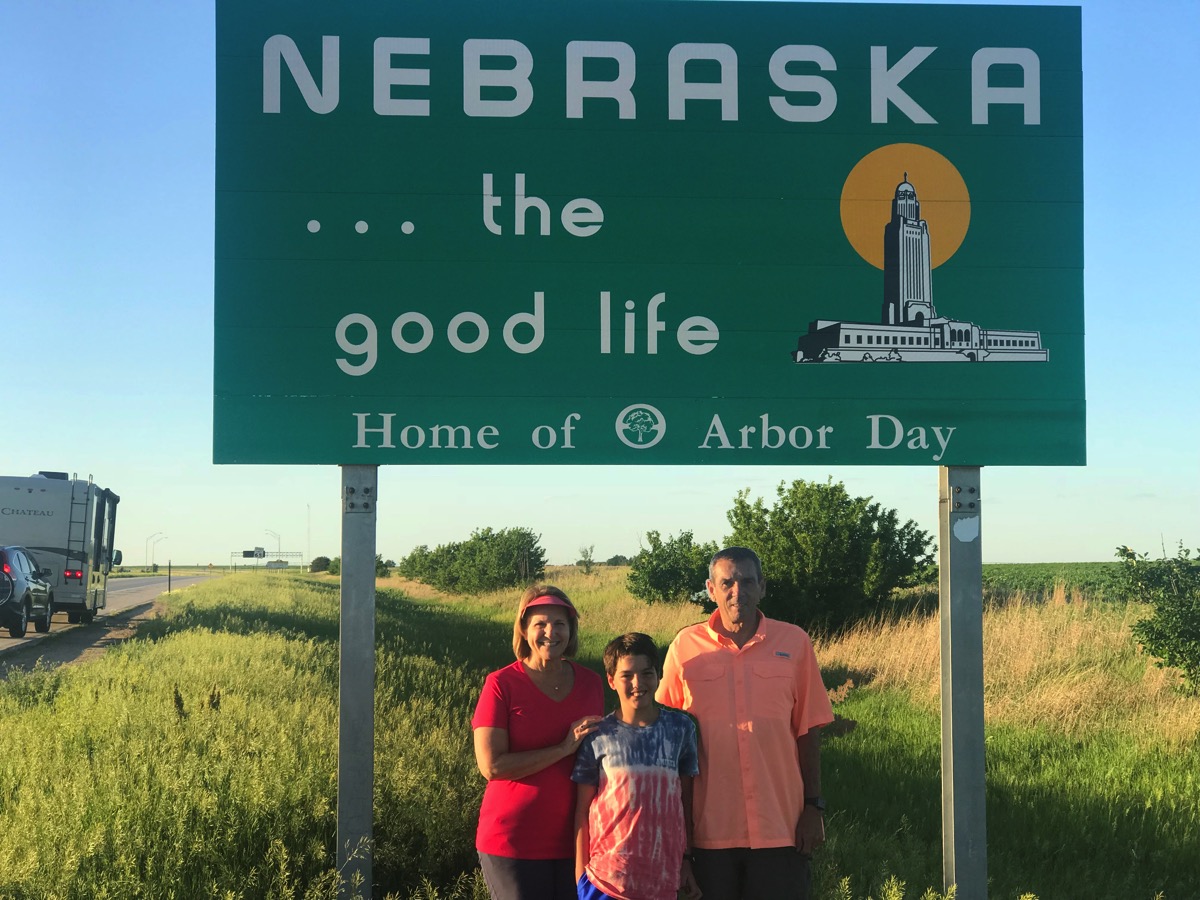 At the end of the day we were at 931 miles in the motorhome and stopped for the night at the York KAMP RV park at 9:40PM when Tom grilled steaks and I fixed the rest of our meal.  Late dinner.   Temperature was 64 degrees at that time!